I went to Komaneko in front of Komazawa park.
I heard that this is a fashionable store. Actually it was nice!
You can relax and use it for a date.
What surprised me was "the good friendship between the cats".
I feel like a cat cafe that loves cats and cats.
It's normal to take a skinship once in a while, but the cats here were stuck together quite often.
It must be good place for cats as well.
However, this is a Hogoneko cafe,so i f you have a favorite cat, you can be a new owner.
*Hogoneko cafe means that they took in cats used to be stray cats.
[Tokyo japan Cat cafe] Komazawa Daigaku Komaneko reviews!

Video
Shop location
It is located in 10 mins from Komazawa park exit of Komazawa Daigaku station on foot.
There is a Komazawa Olympic Park. I recommend to go there as well if you want.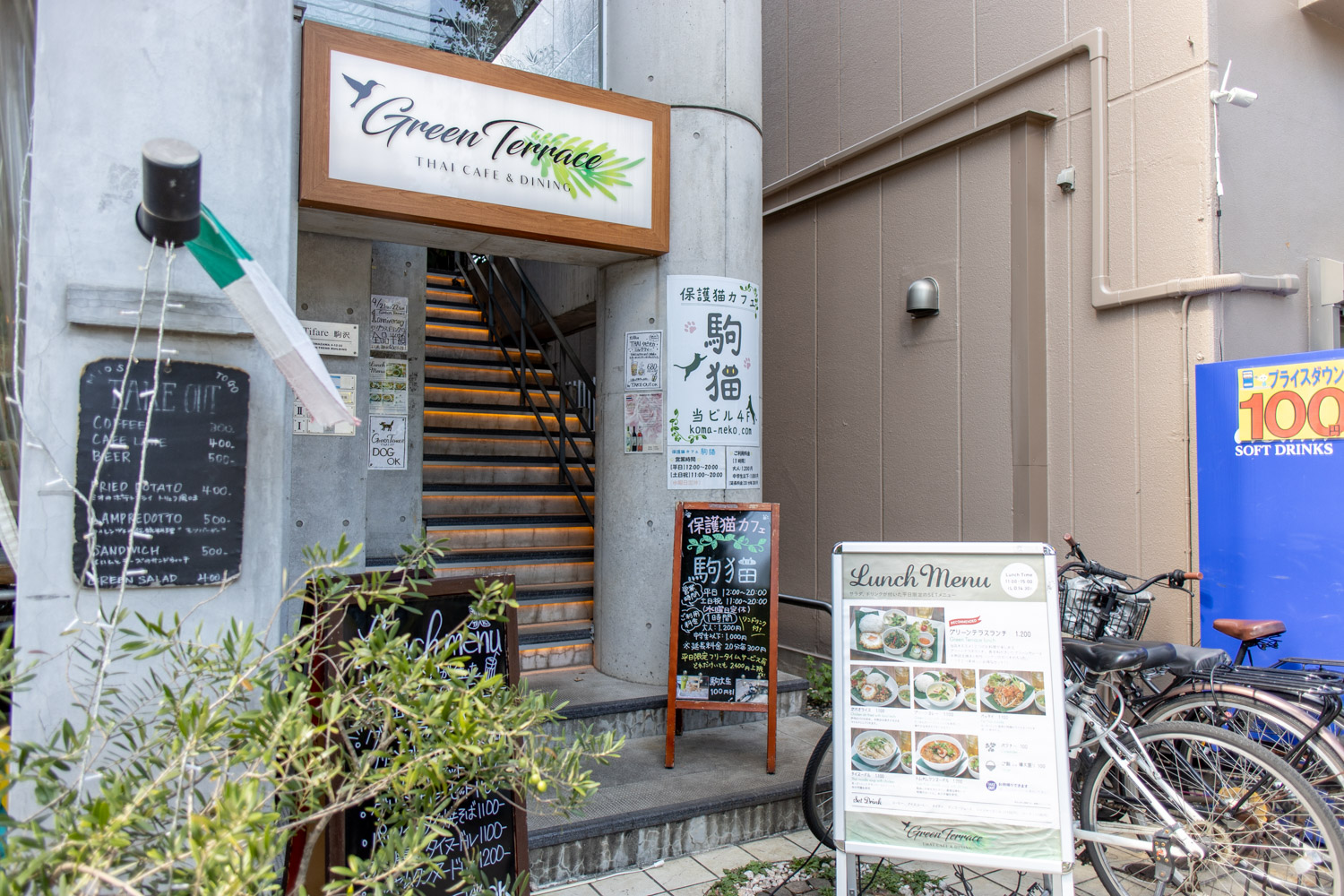 There is a hamburger shop next to Komaneko.
This is an entrance of Komazawa Olympic park.
It's huge!
Komaneko is at 4th floor.
You can push intercom and wait here.
Let's get into Komaneko!
It's actually big room.
There are two coaches.
Cats were interested in me as soon as I entered room.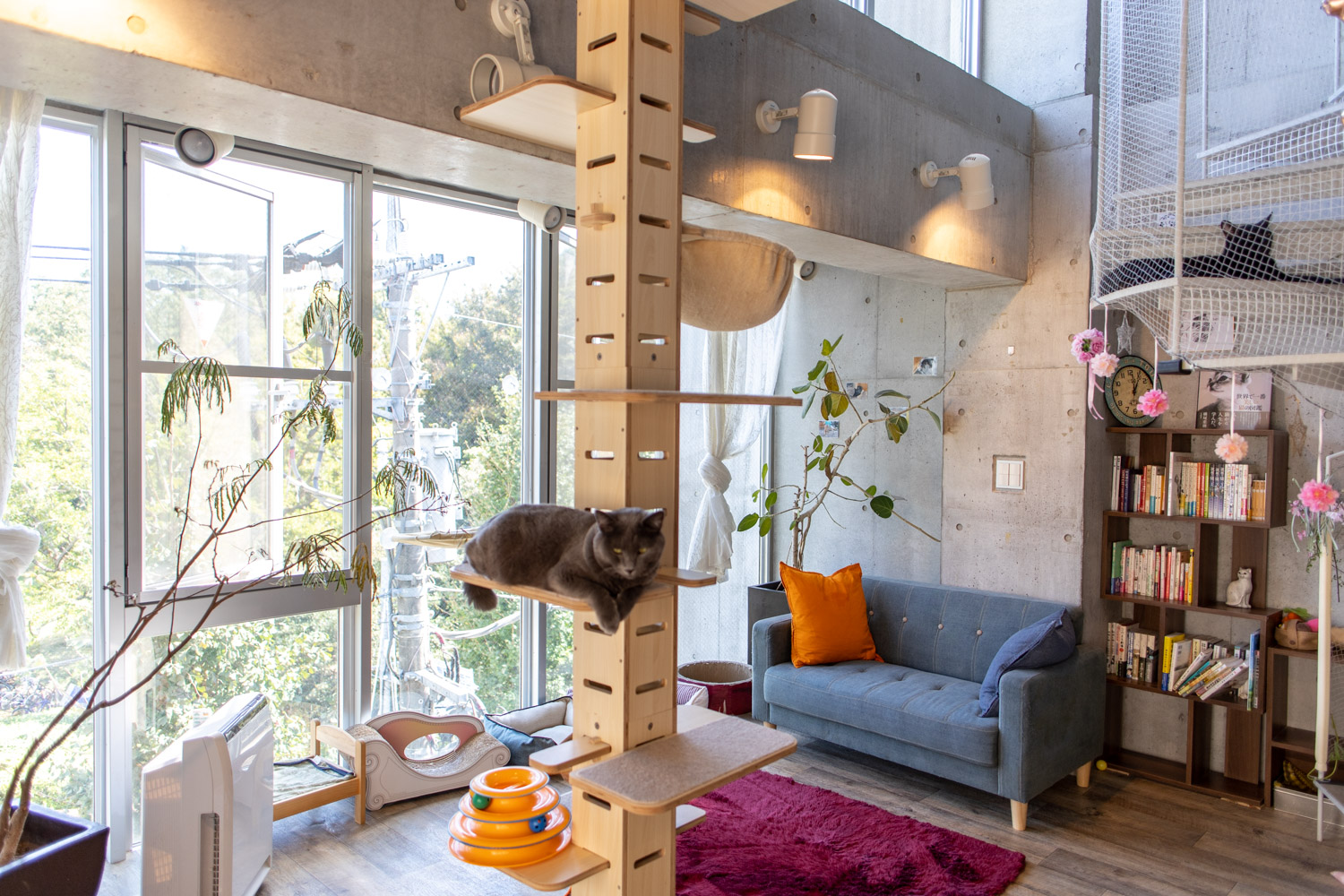 There is a spiral staircase on the right side.
The second floor is small, but it feels like a good resting space for cats.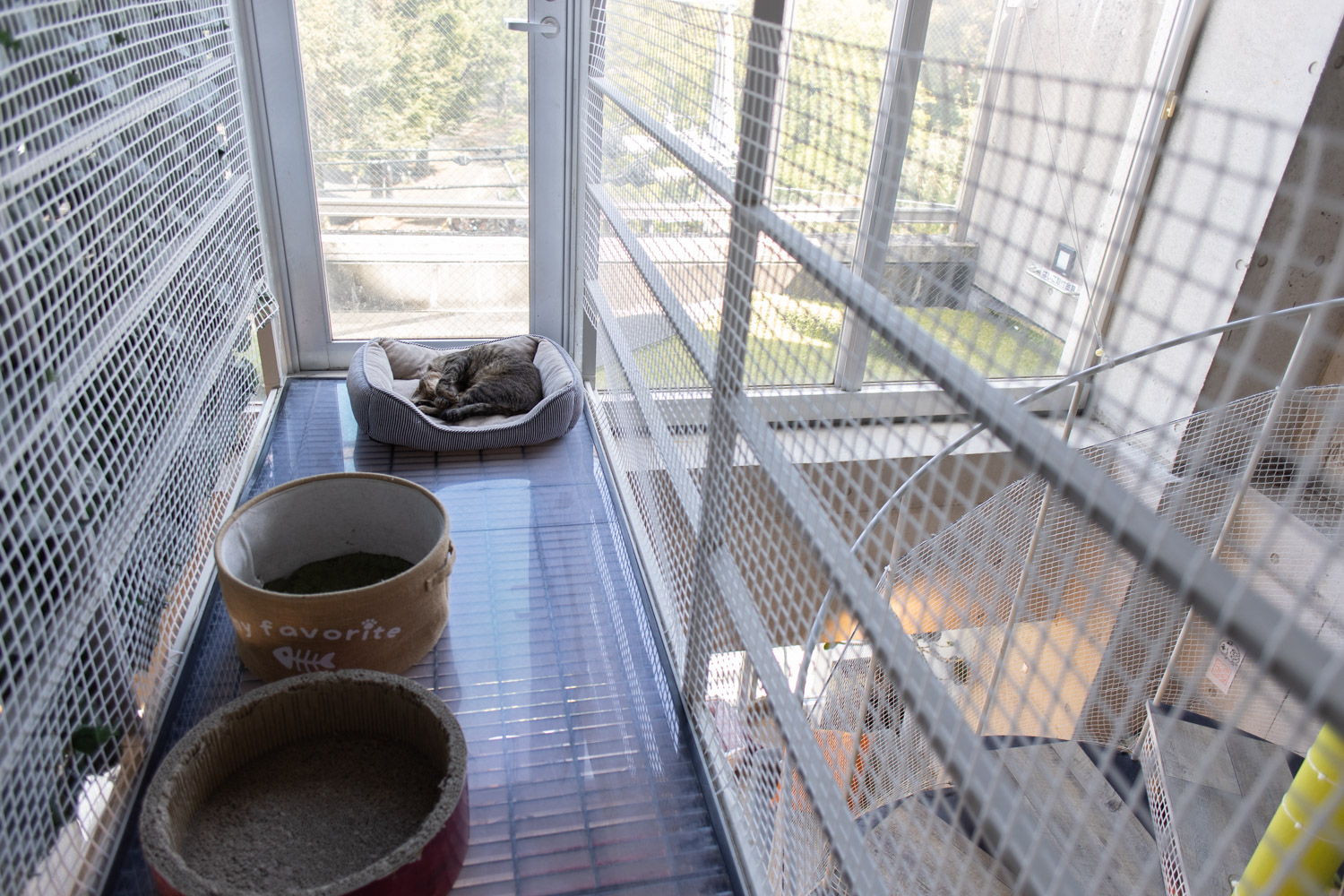 Just outside the window is a terrace with a lawn, and in front of it is a cat sleeping comfortably.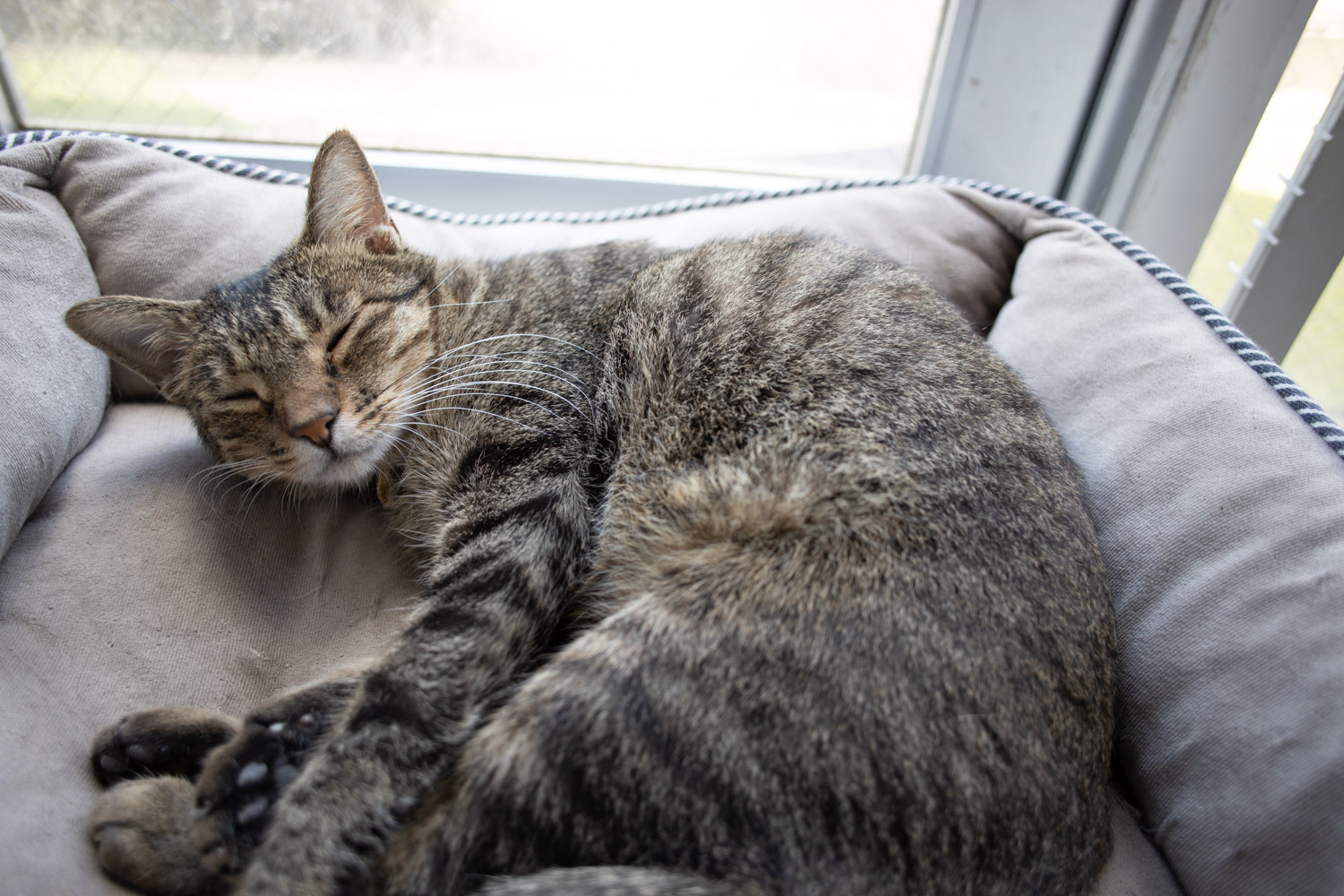 The cat slept well.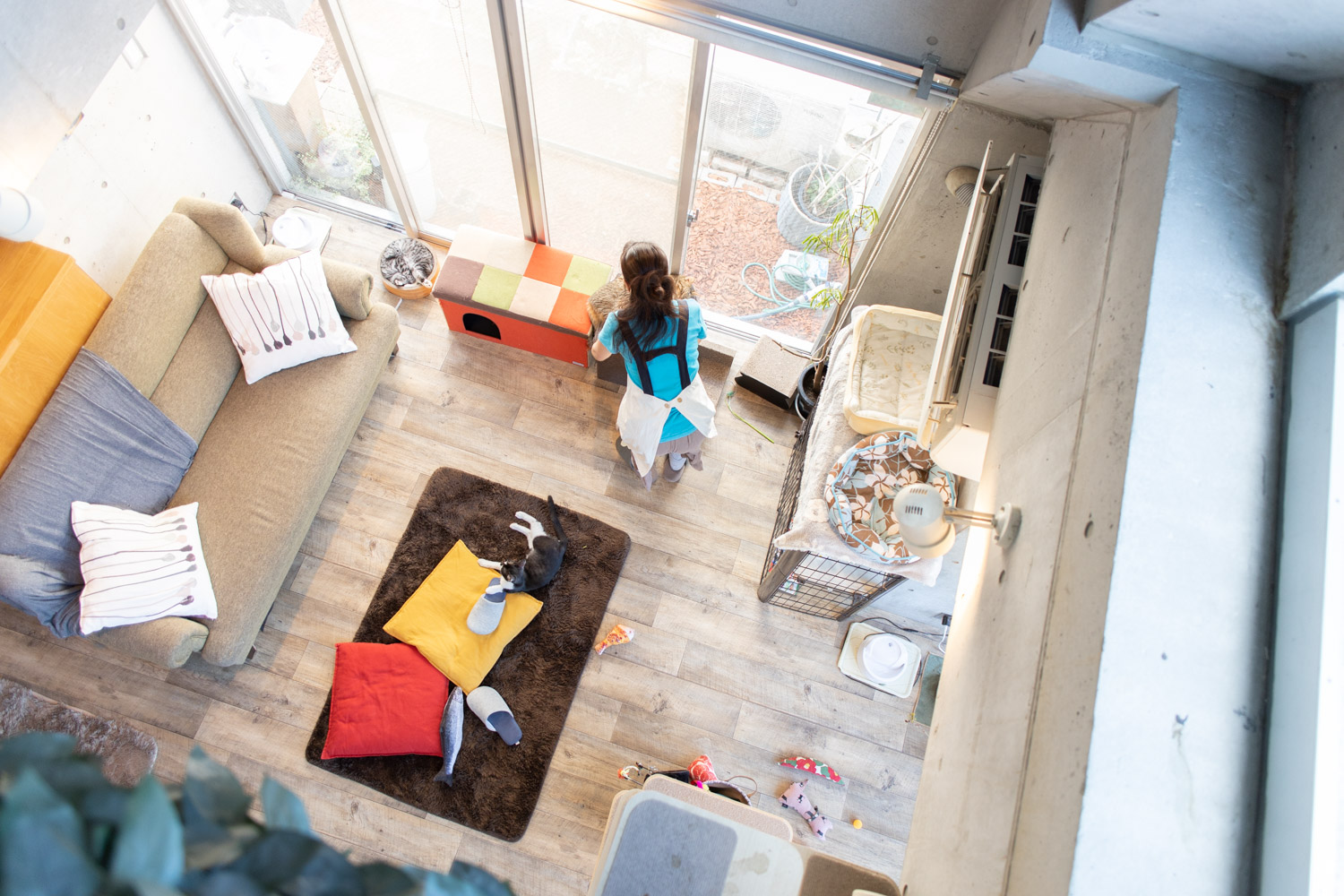 Looking down the first floor from the second floor, it looks like this.
It's nice view, isn't it?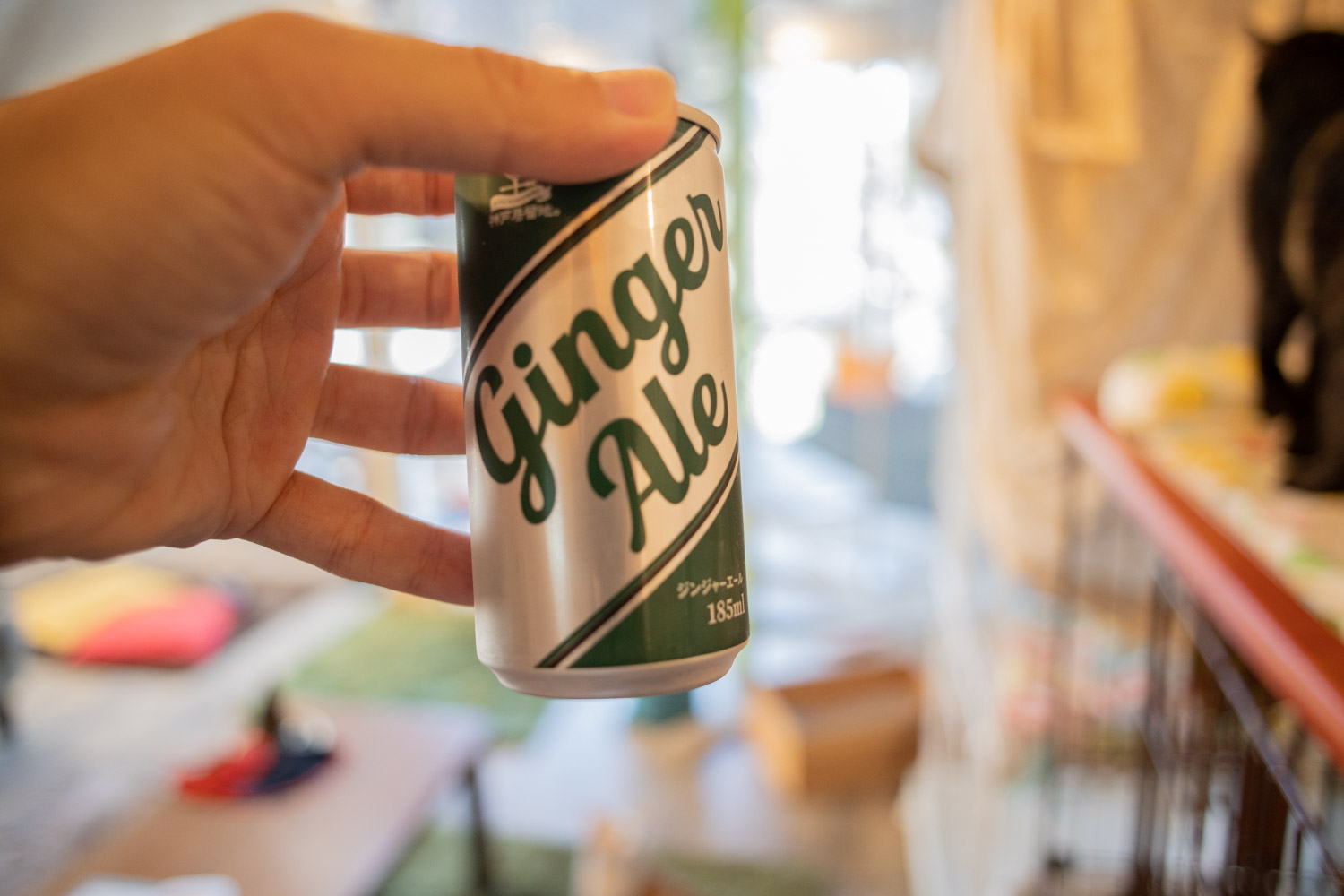 You can get one drink as you want.
I had gingerale.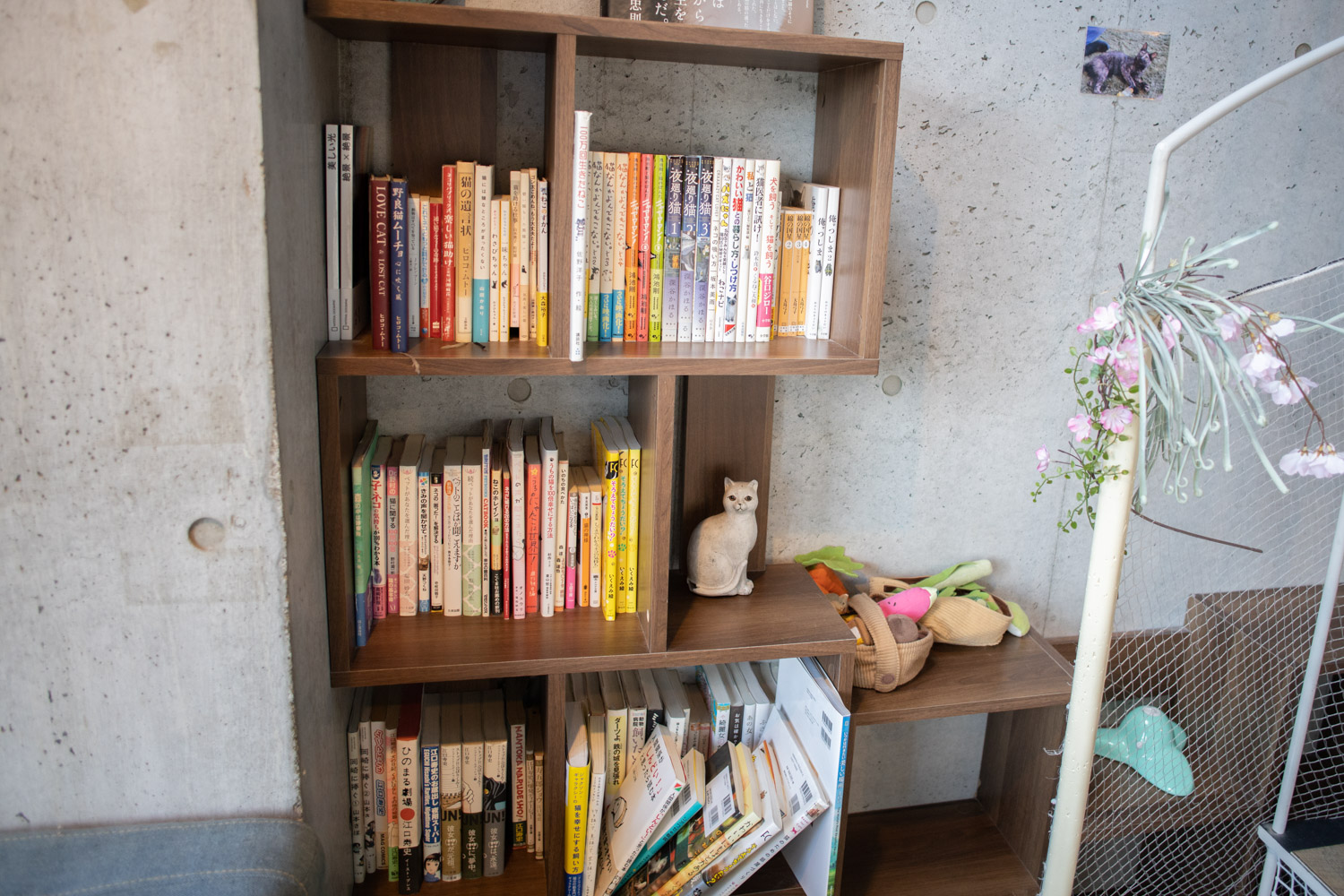 There are some comics.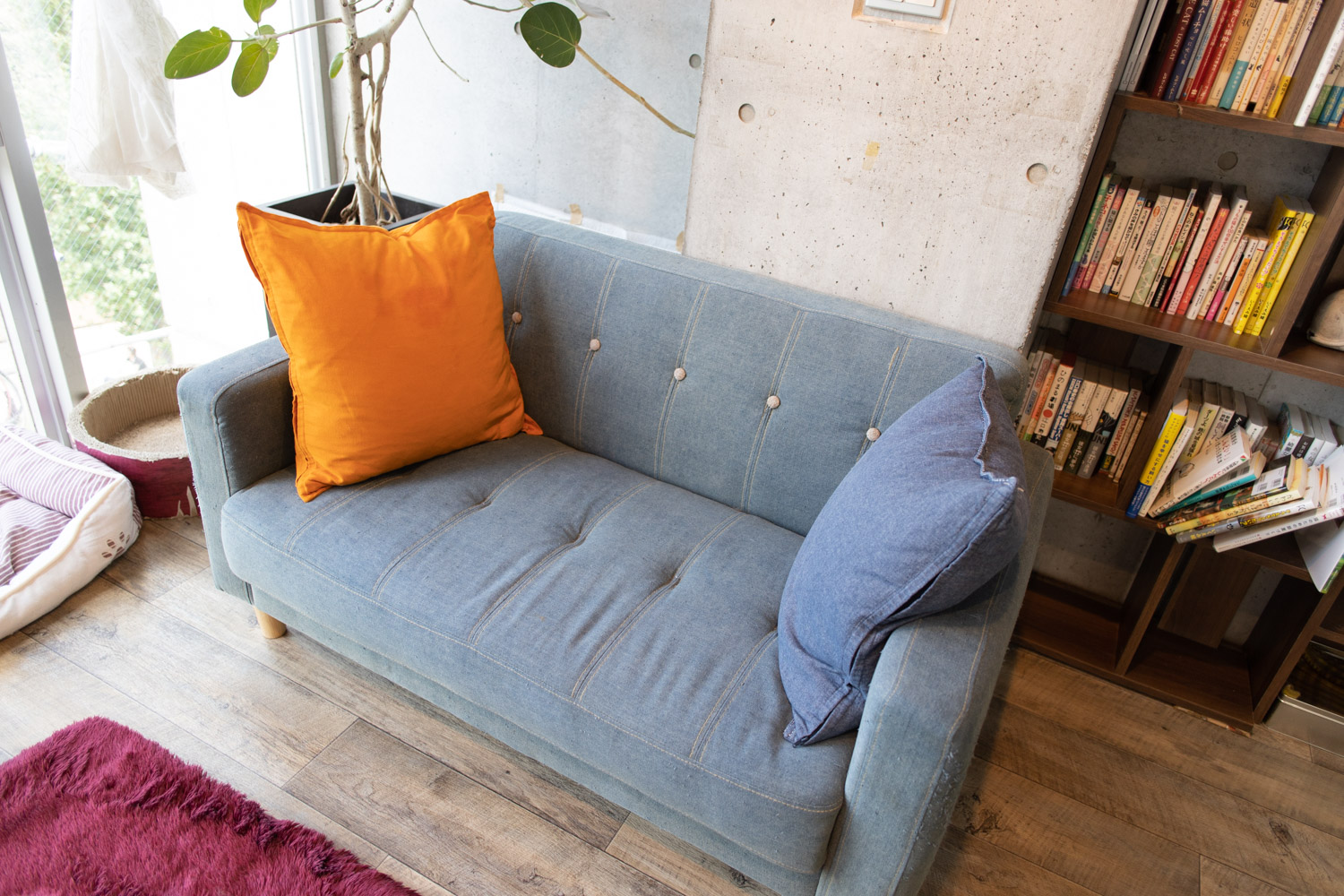 There is a nice coach.
There are some toys.
Cats of Komaneko
Look at her face!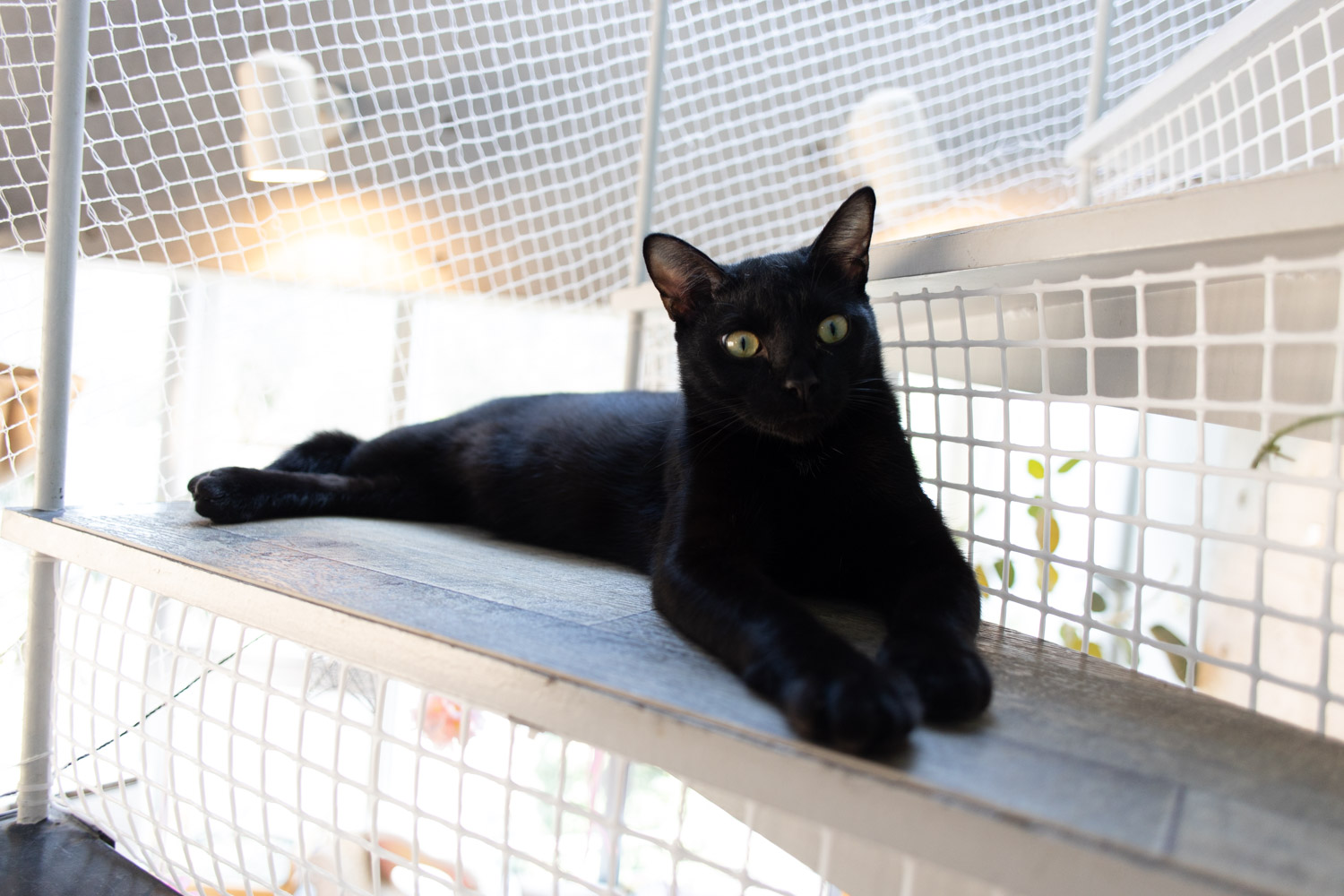 There were cats everywhere in the store, and of course on the stairs.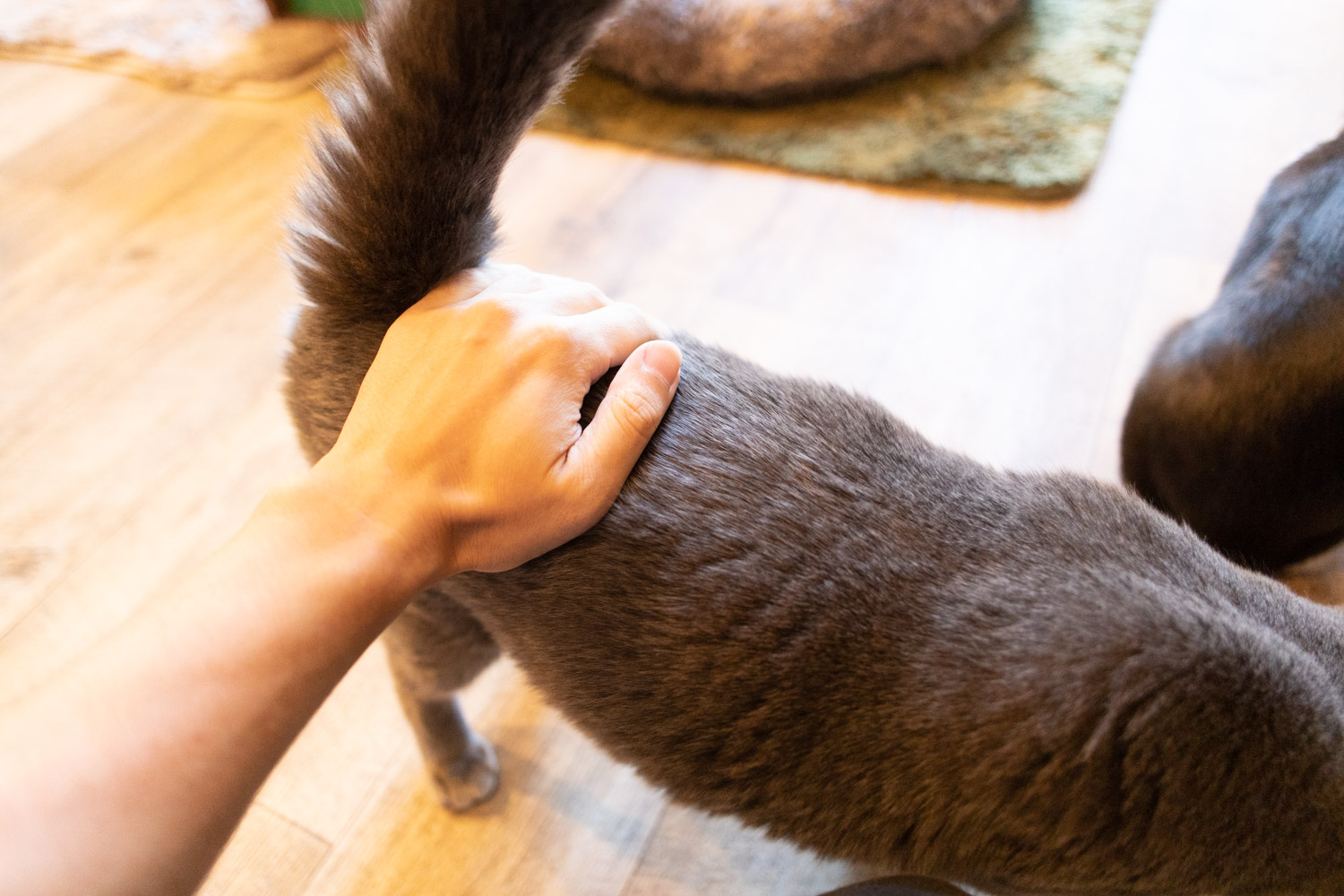 The popular cat, Ryo, approached me, touching the base of the tail and skinning.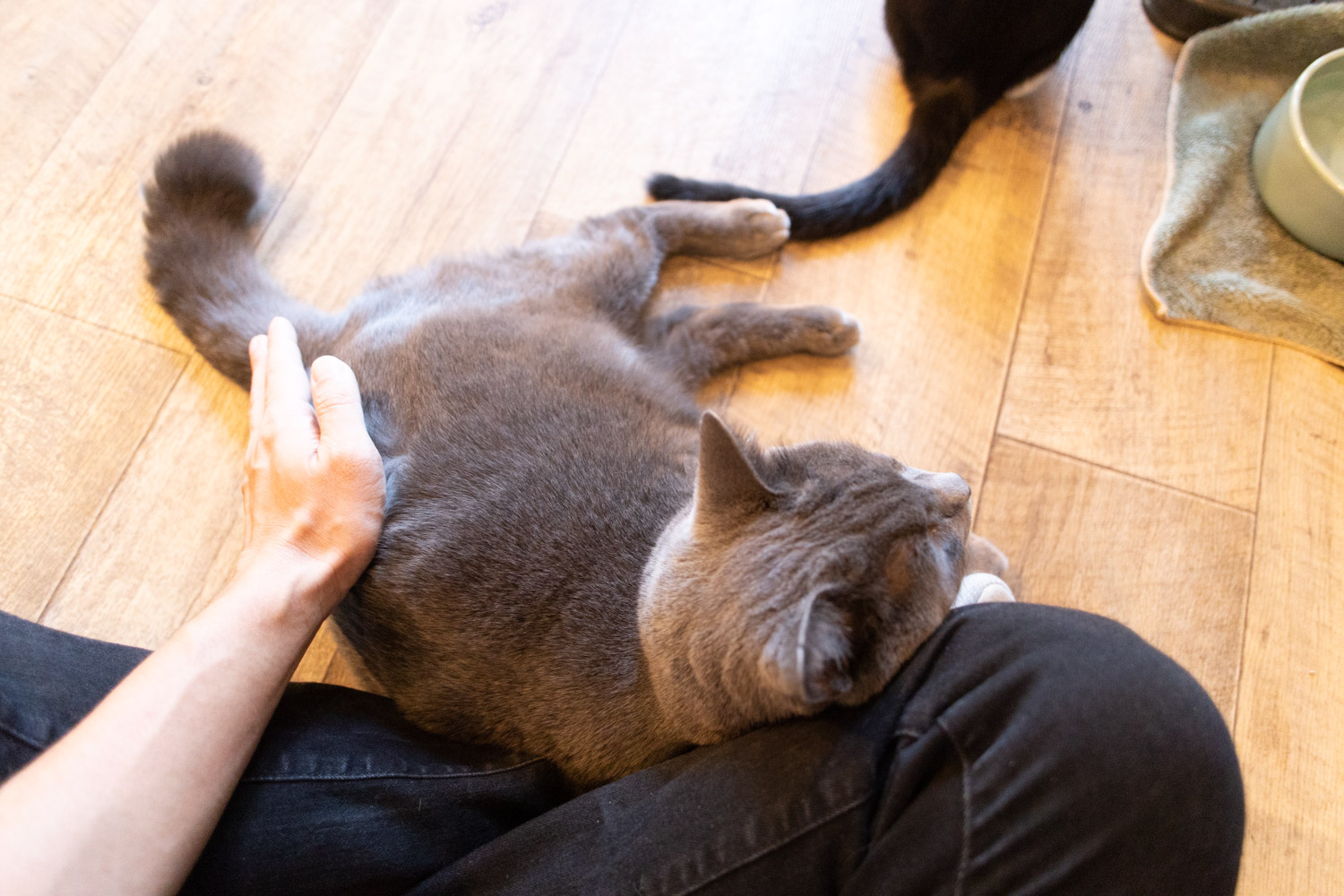 He is very friendly.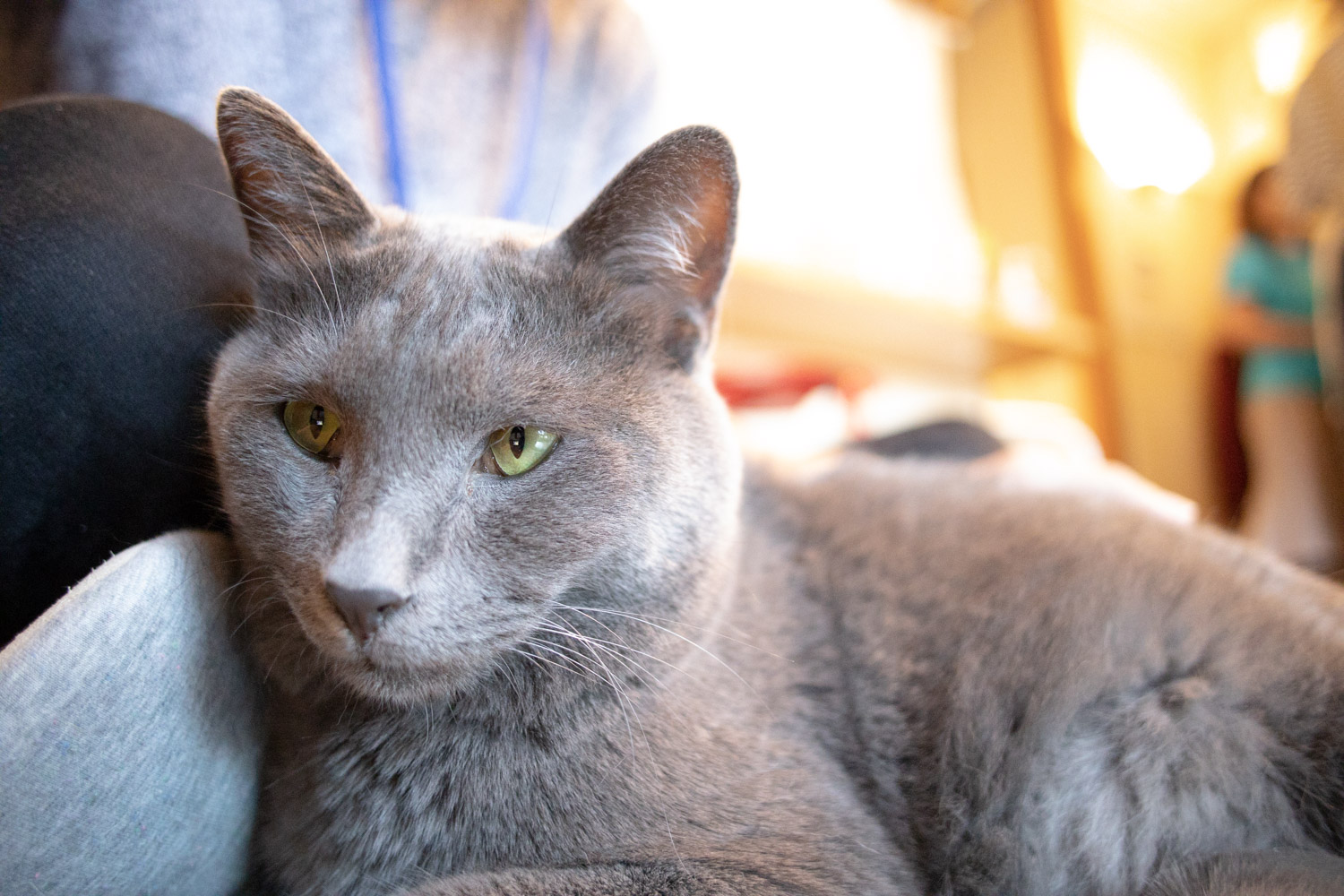 This is his face.
In the video, there were about two other cats.
The cat is cute as well.
By the way, you can see the Olympic park.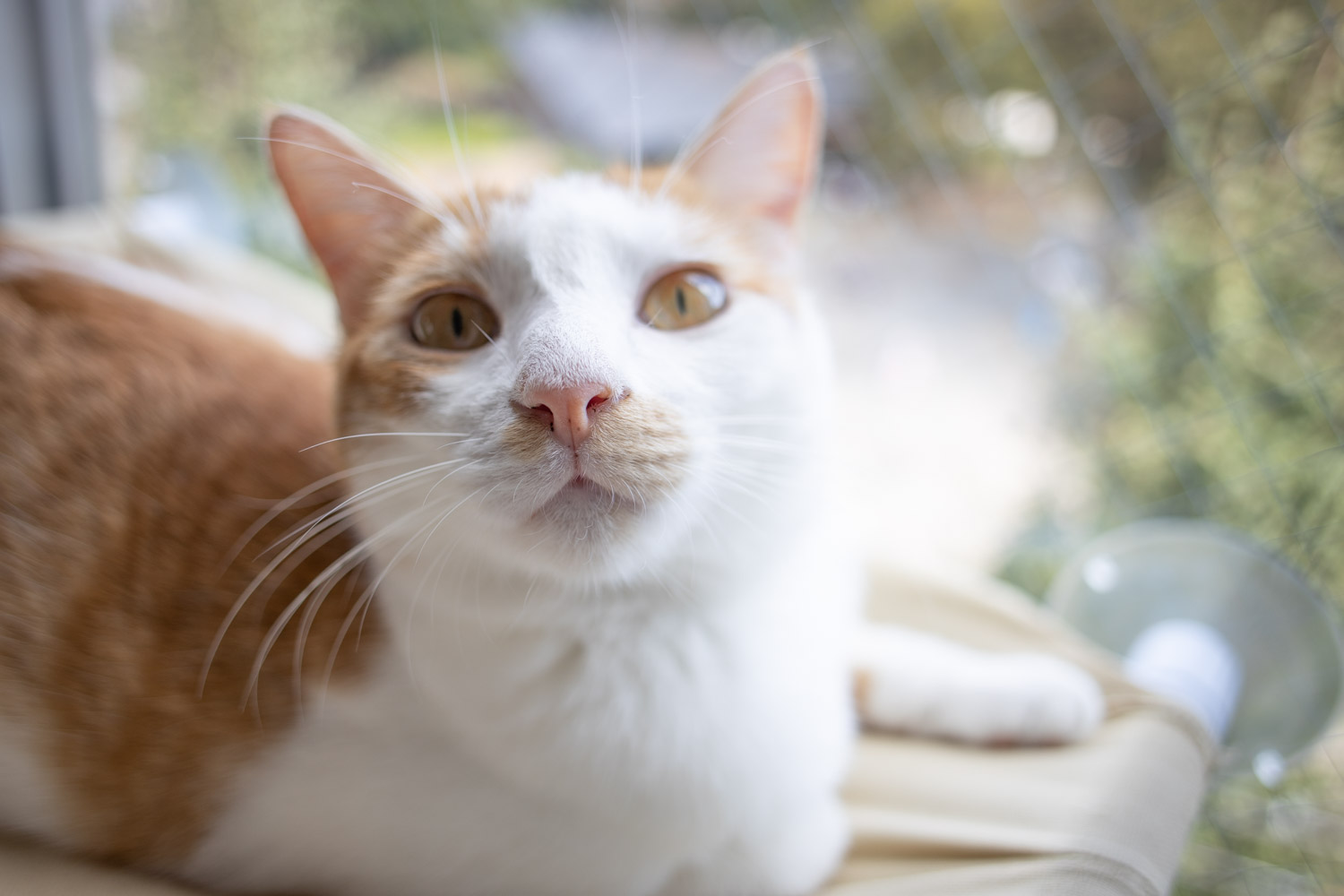 This cat likes to sit by this window.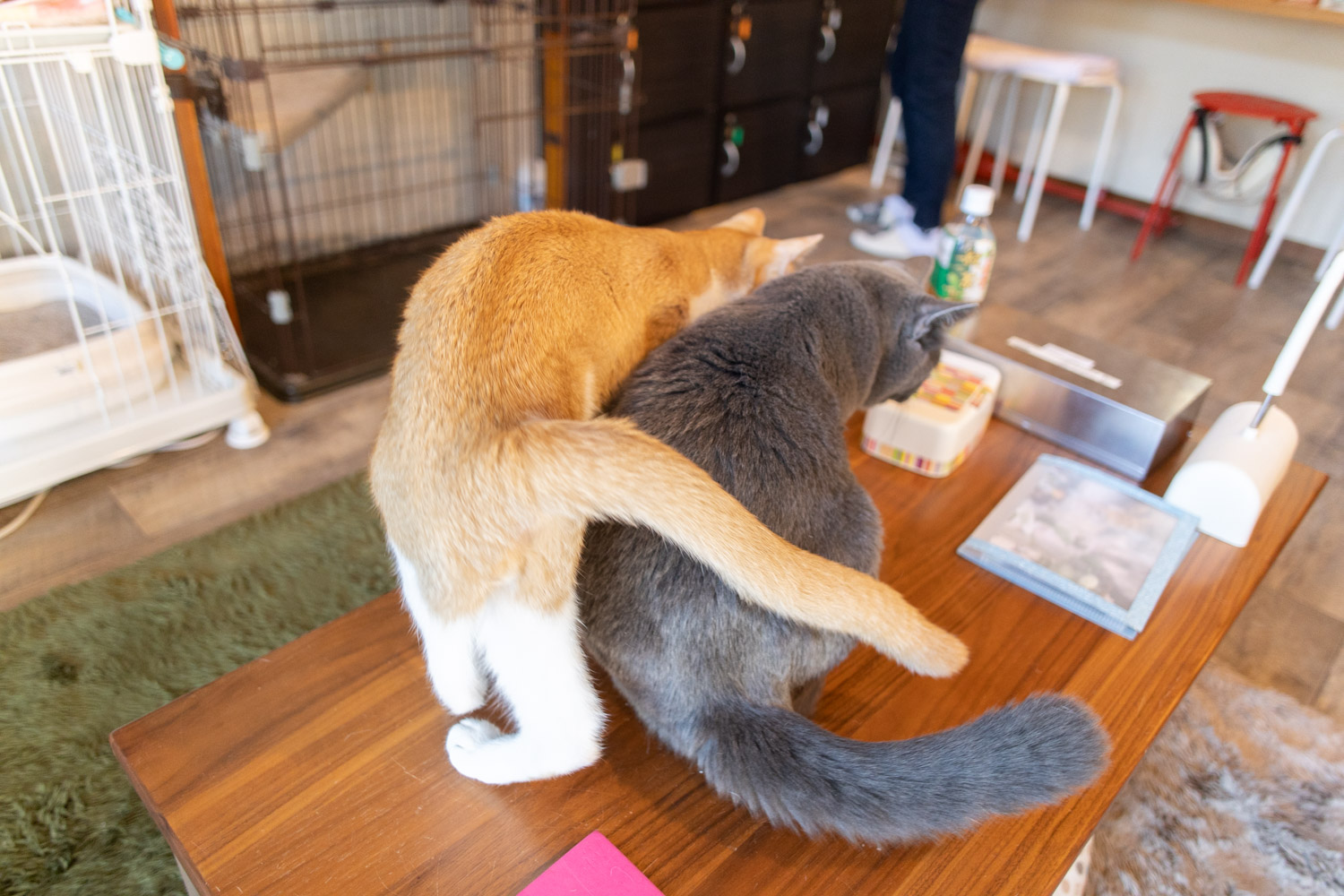 Cats have a very good relationship.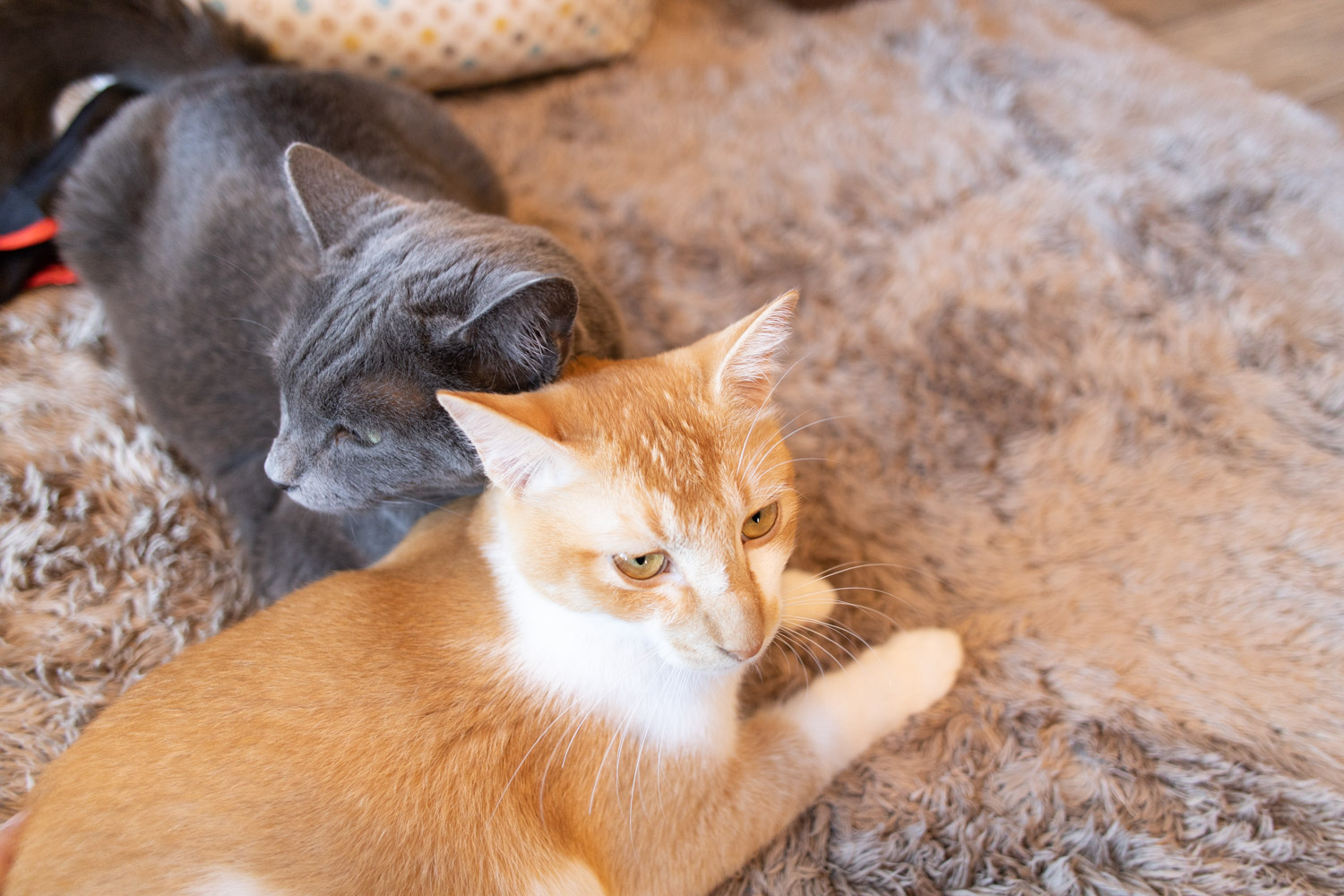 They stuck together.
What a nice.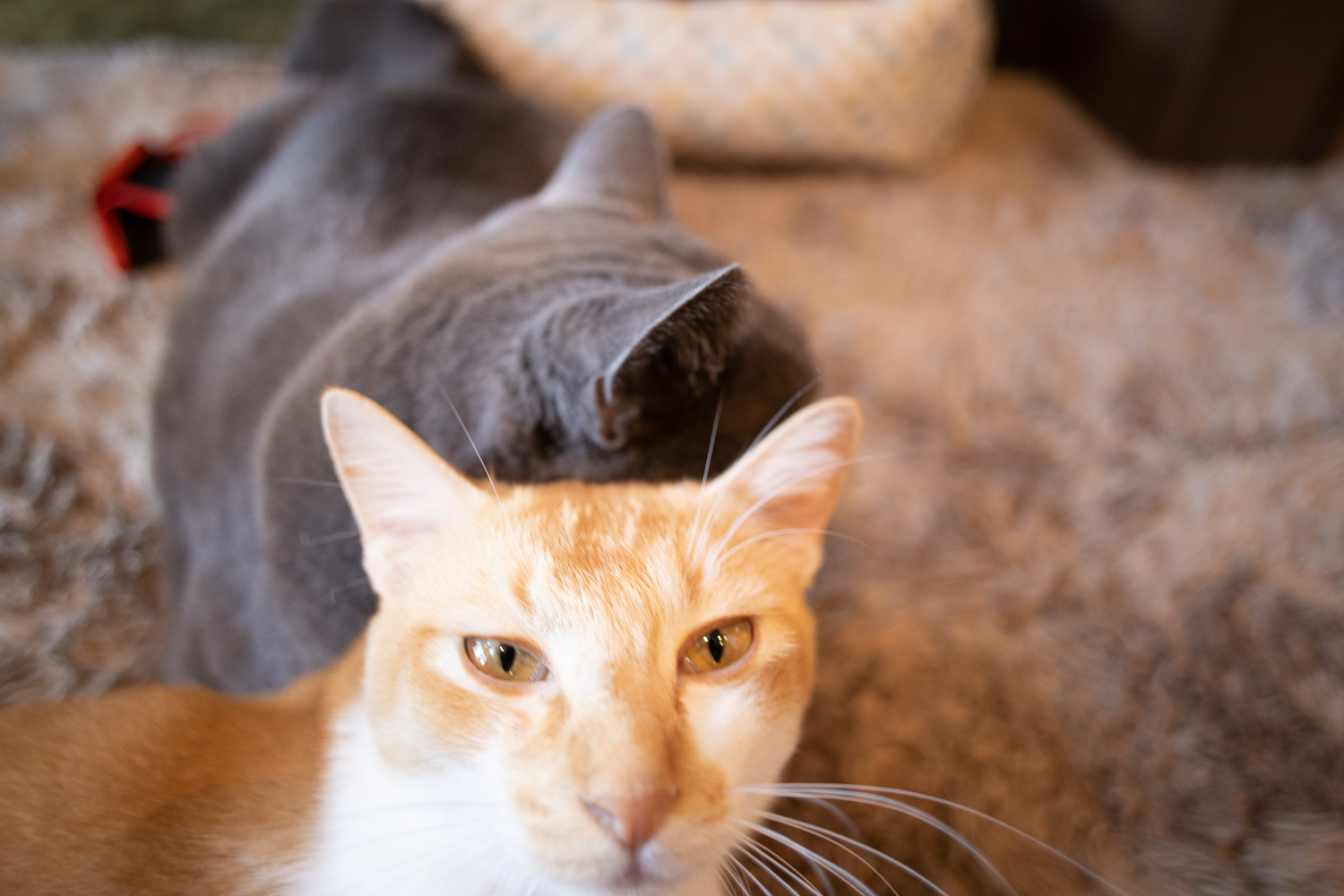 When I was taking pictures, the cat looked at me as "Don't look so much!"
I'm sorry...
The cats came to me when I checked out.
I wanna back again!
Shop information
4-12-22 4F Komazawa Setagaya Tokyo
It's located in 10 mins from Komazawa park exit of Komazawa Daigaku station (Tokyu Denen Toshi line)
If you wanna know fees and opening hours, please refer to official URL
My cat cafe ranking
It's my personal ranking that went to various cat cafes and became a cat cafe meister (self-named).
Please refer to it when you want to play with friends, date or want to be alone, or when you want to play with a cat in your family.