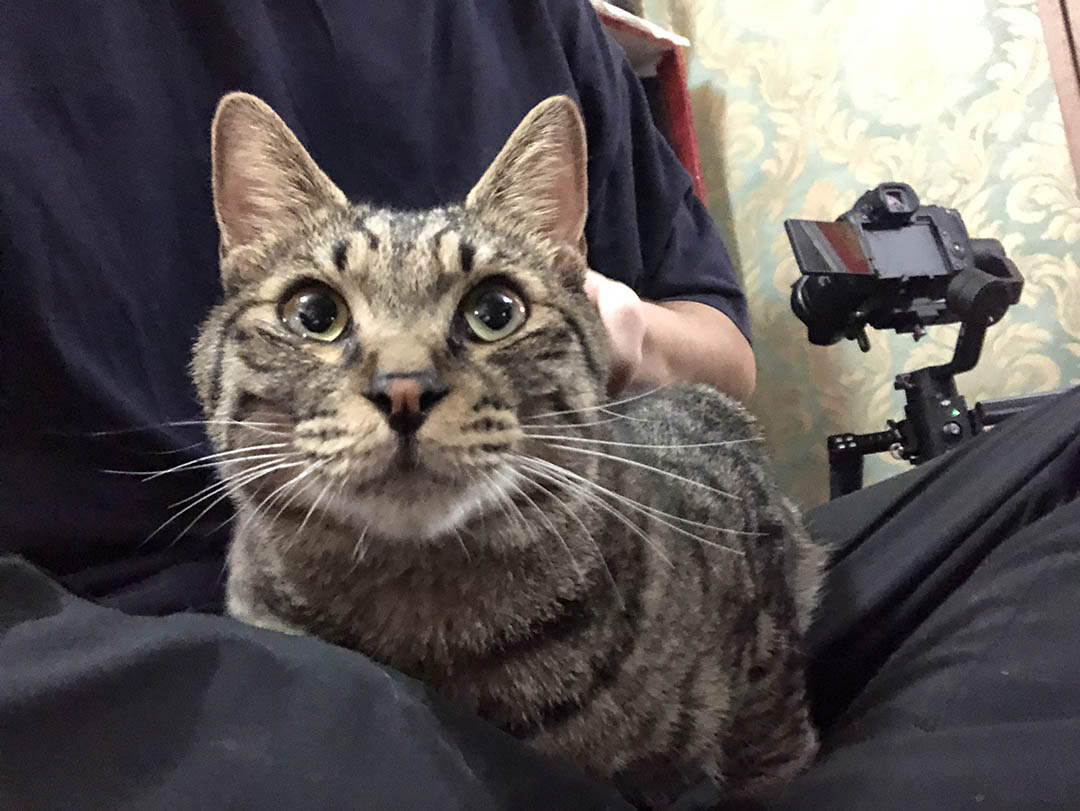 I went to Neco Republic in Nakano that is Hogoneko cafe.
*Hogoneko cafe means that they took in cats used to be stray cats and take care them.
This cat cafe is one of the group of Neco Republic in Ochanomizu.
They have several shops in Tokyo. But Nakano one's  is my favorite Neco republic.
The room is not big but cats are really friendly.
You can be a new owner if you want as well.
Of course, you can just enjoy a cat cafe!
I recommend to go Hogoneko cafe because you can help their action even you just enjoy it.
[Tokyo japan Cat cafe] Nakano Neco Republic reviews!

Video
Shop location
It is along the road next to Nakano Broadway.
You will take around 5 mins from Nakano station.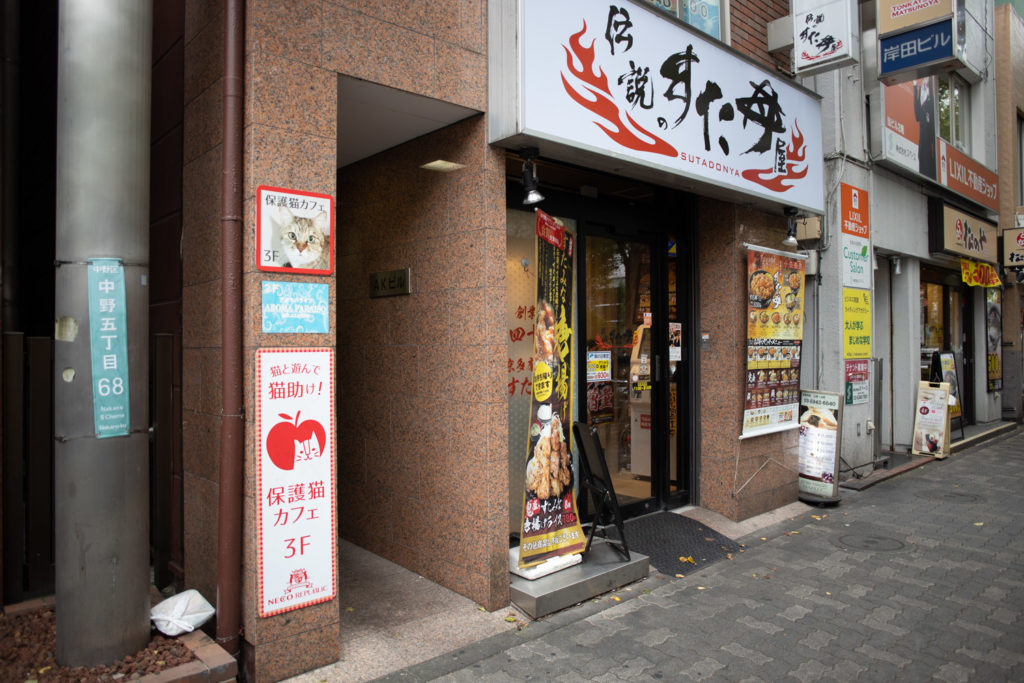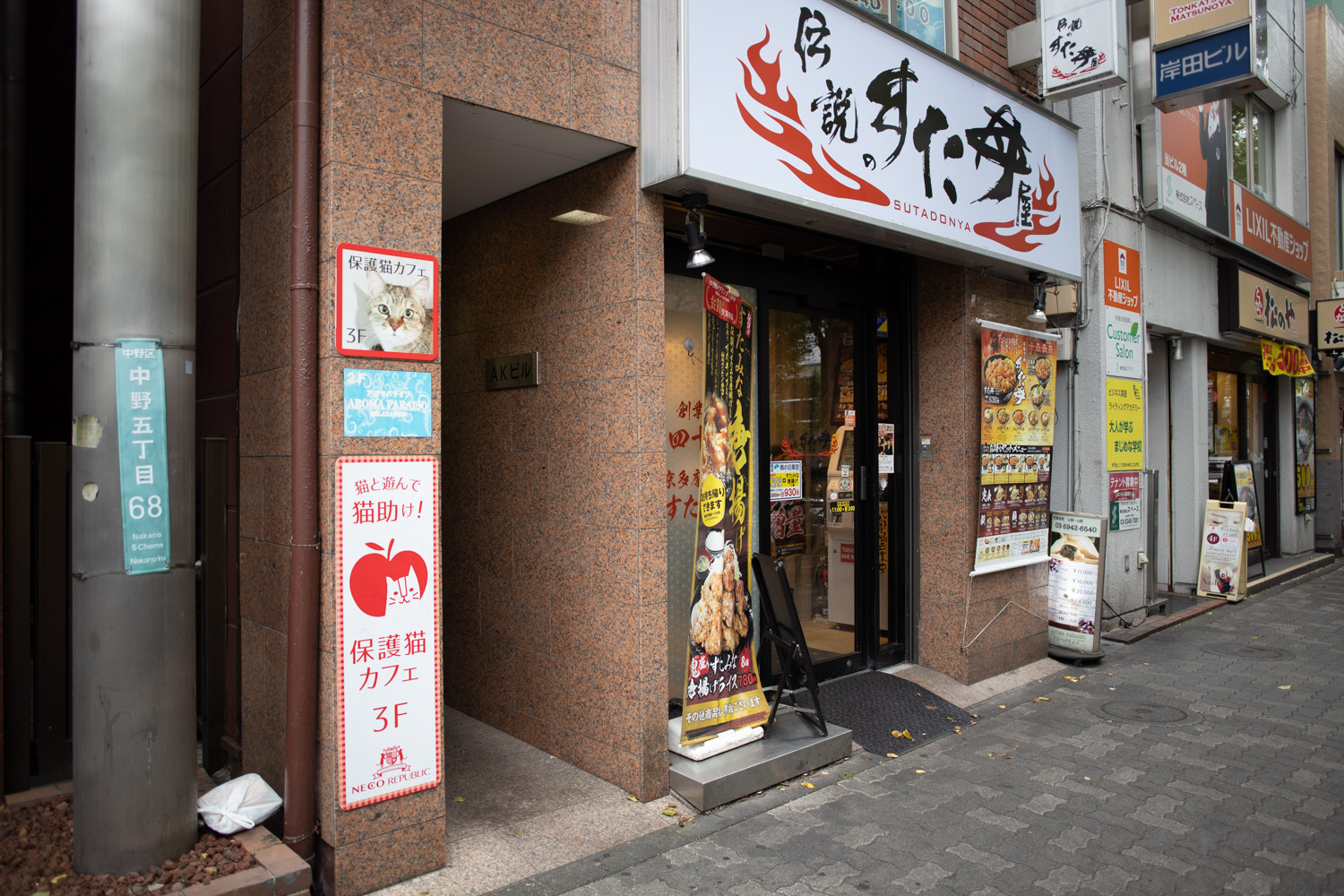 This narrow square is the entrance.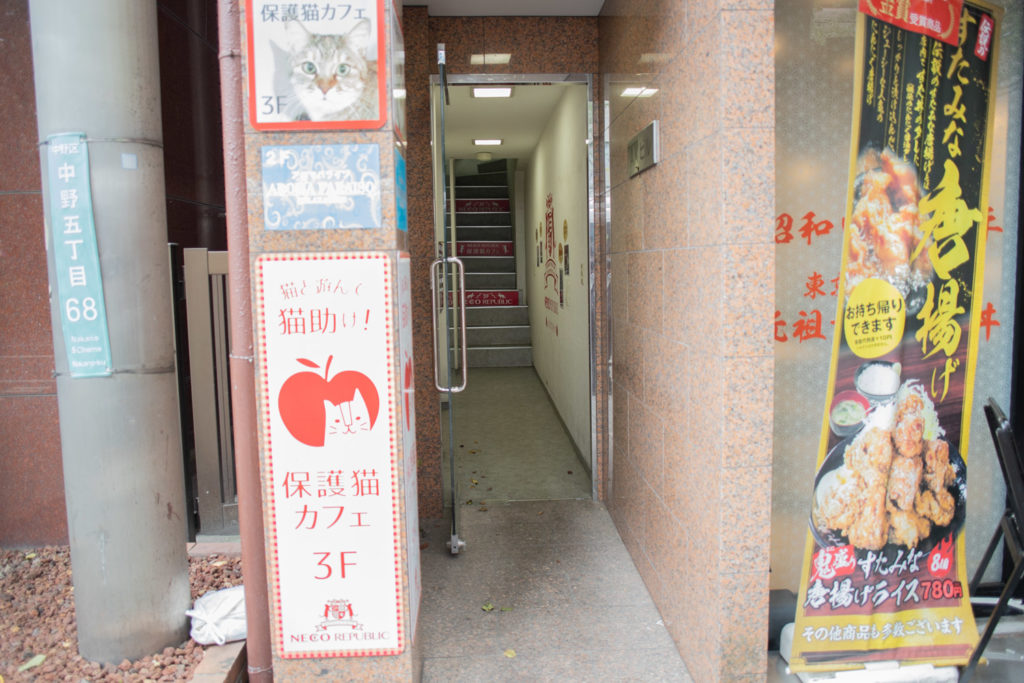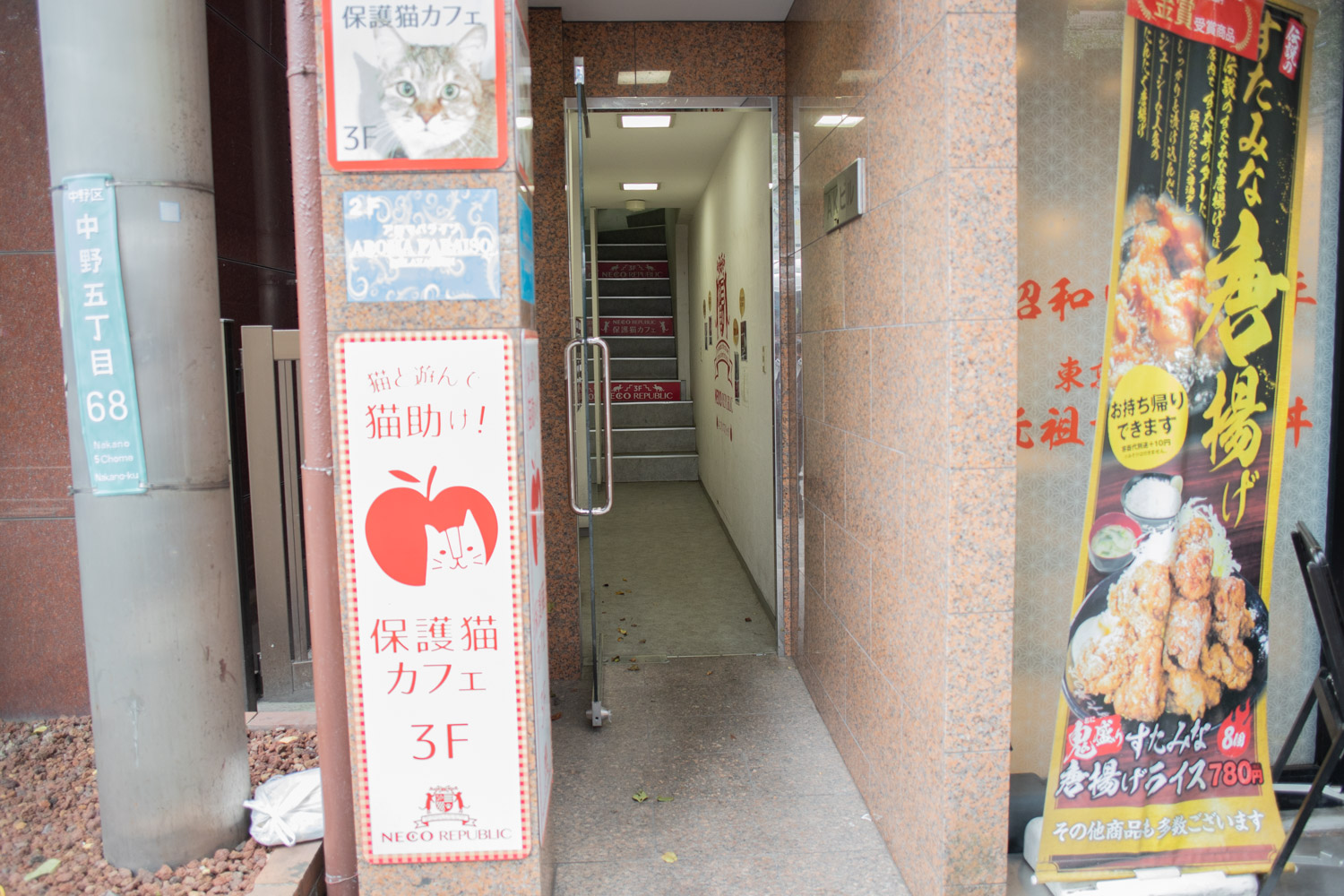 I didn't notice at first and I entered the next building.
Go up this stairs and you will find Neco Republic on the third floor.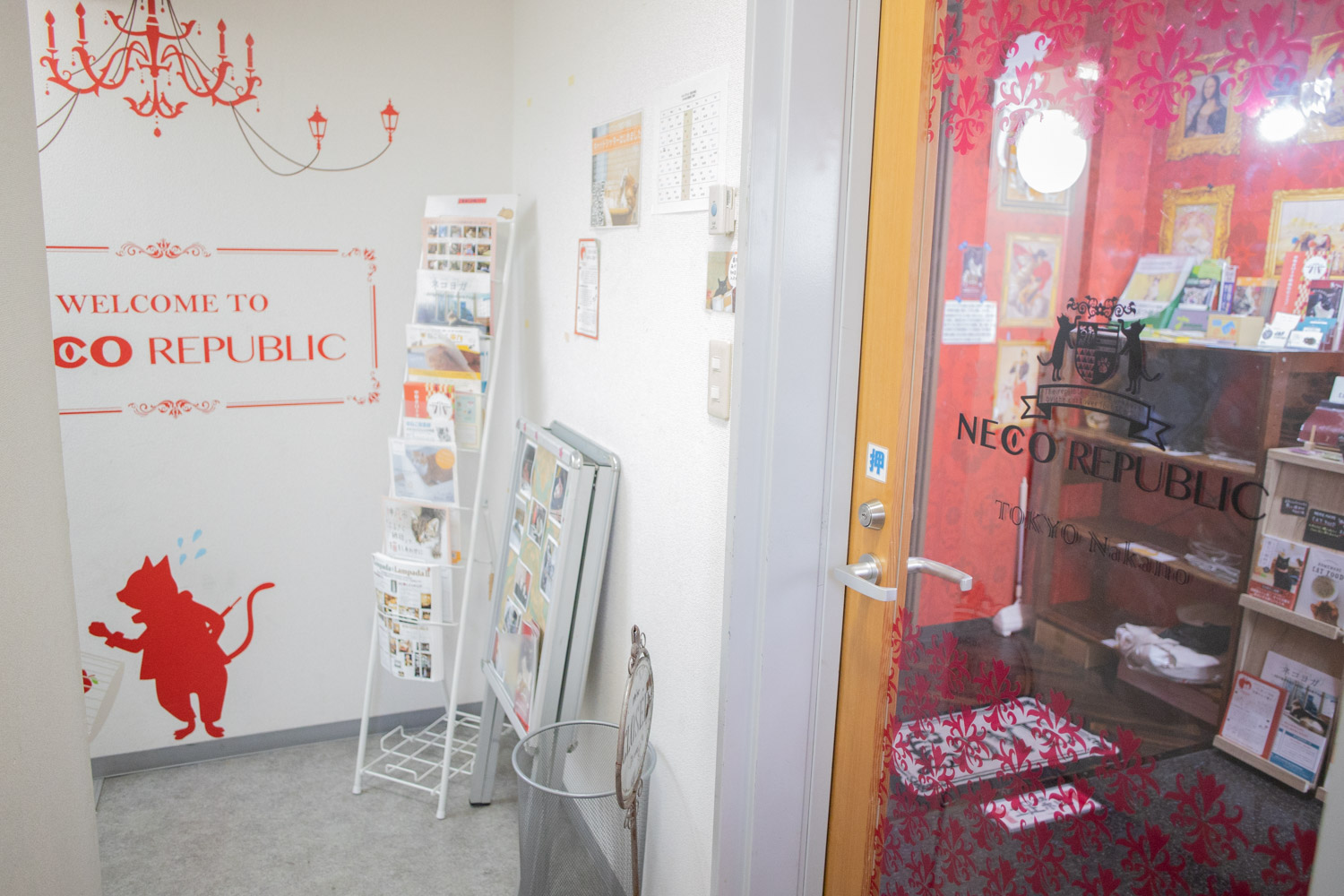 It looks like a basic cat cafe.
Let's get into Neco Republic!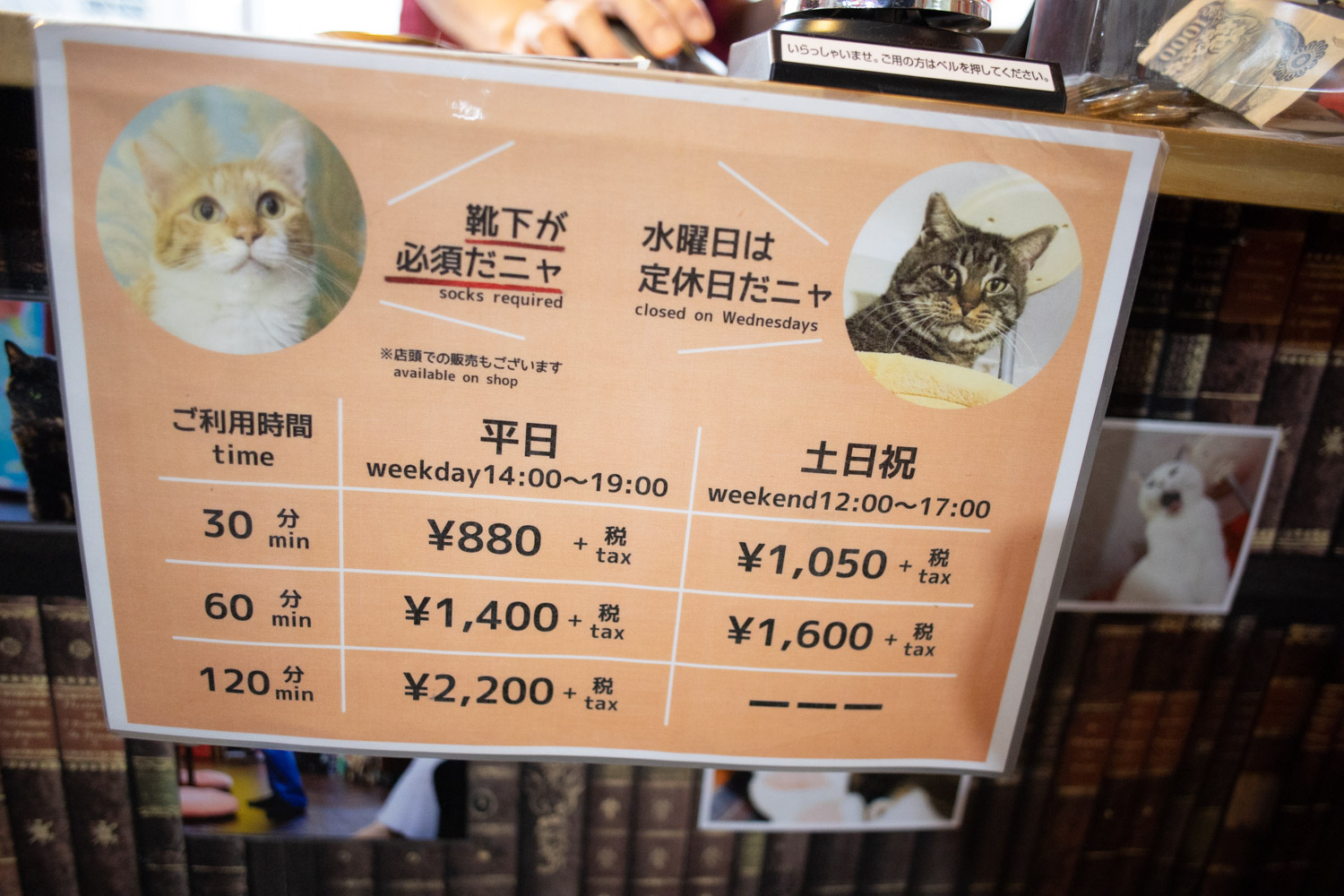 The clerk will explain fee and system.
For some reason this clerk felt cold. Is it because I was suspicious of having a large SLR camera for shooting? I have no idea.
The other clerk was nice to me.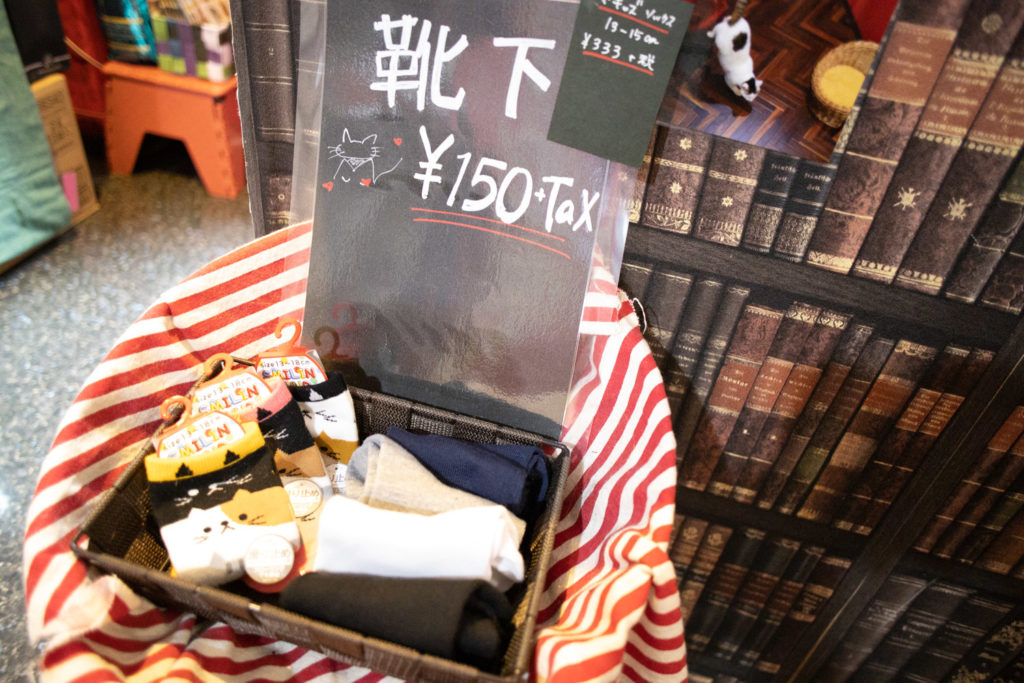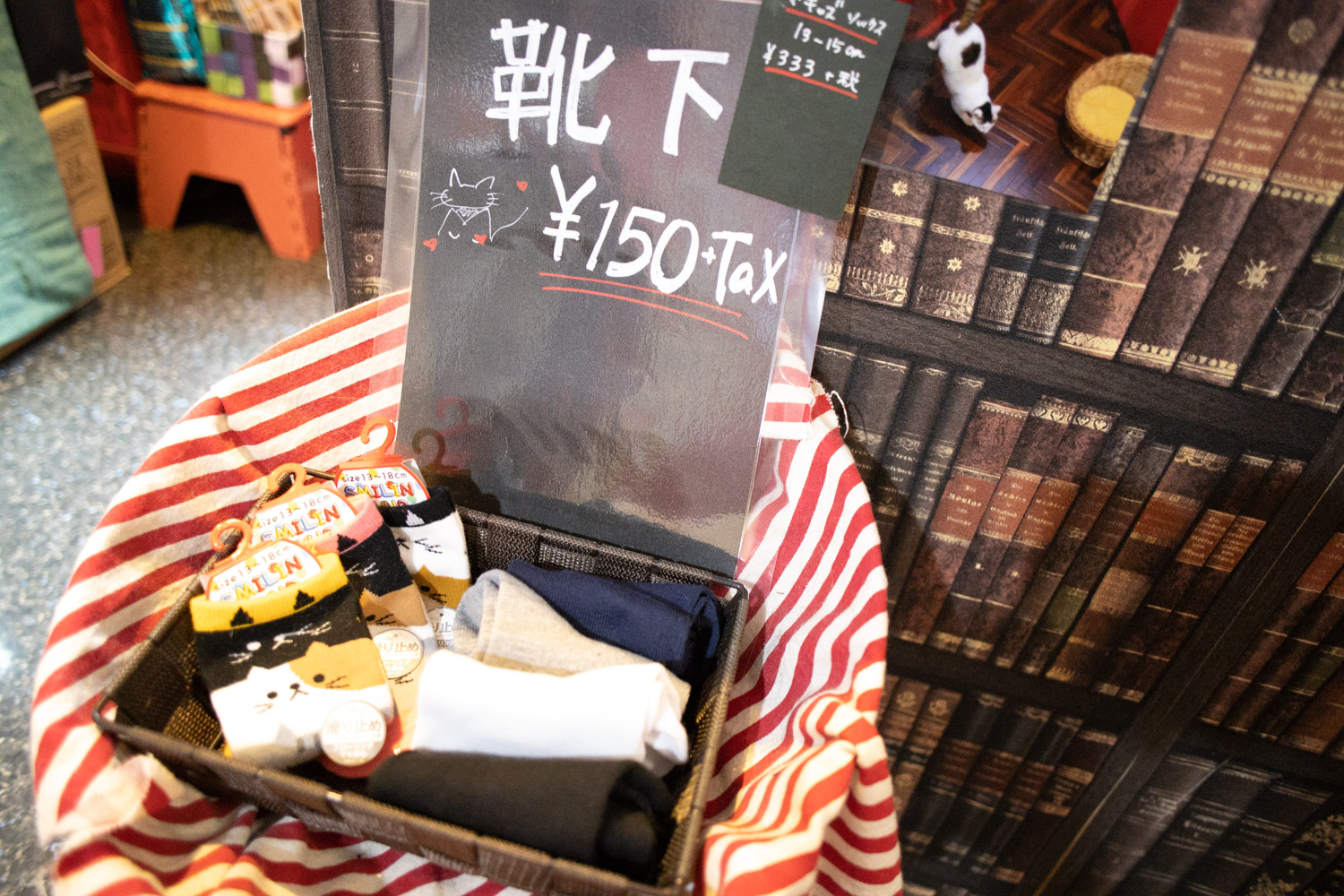 Socks are required, but you can buy them if you don't have.
They looks cute.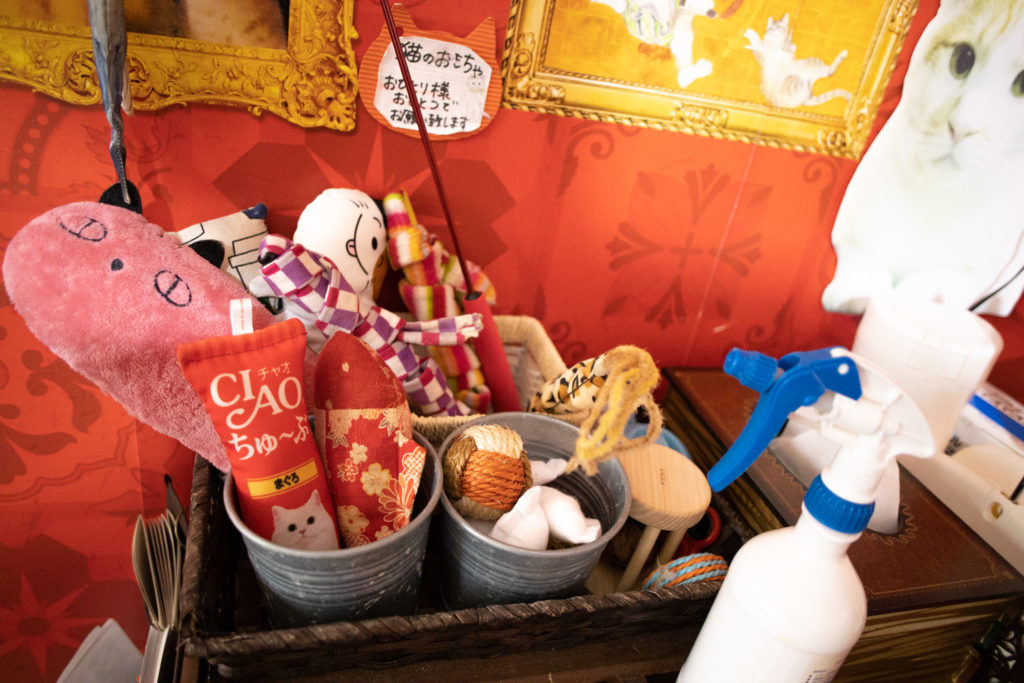 You can grab some toys.
Inside looks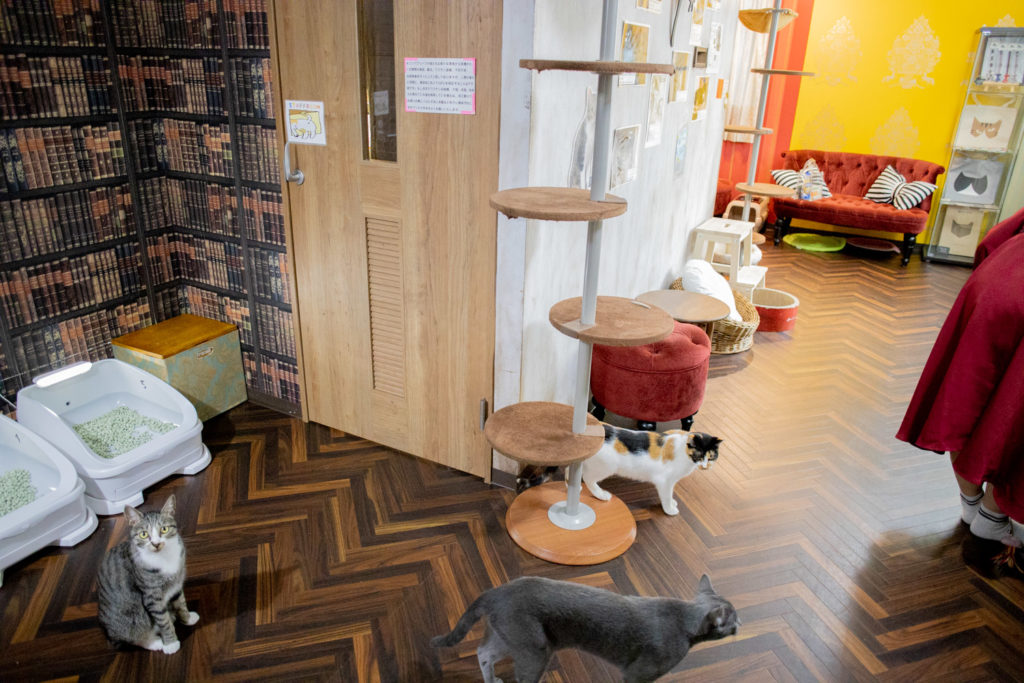 The room is not big.
There are many toilet on the floor. It is good for cats. But maybe some people don't like it.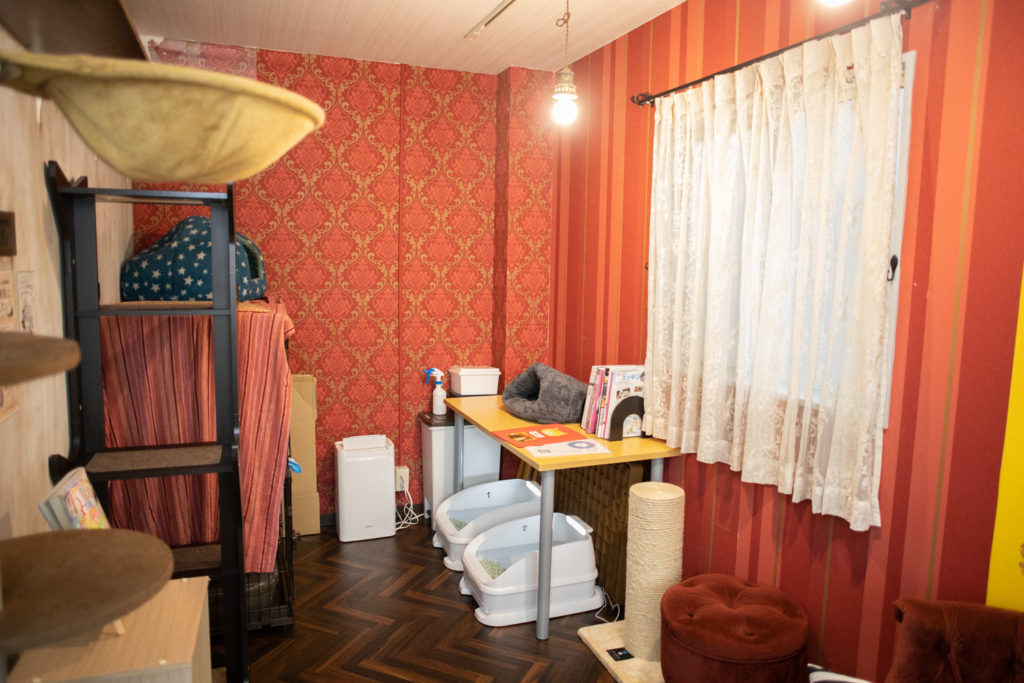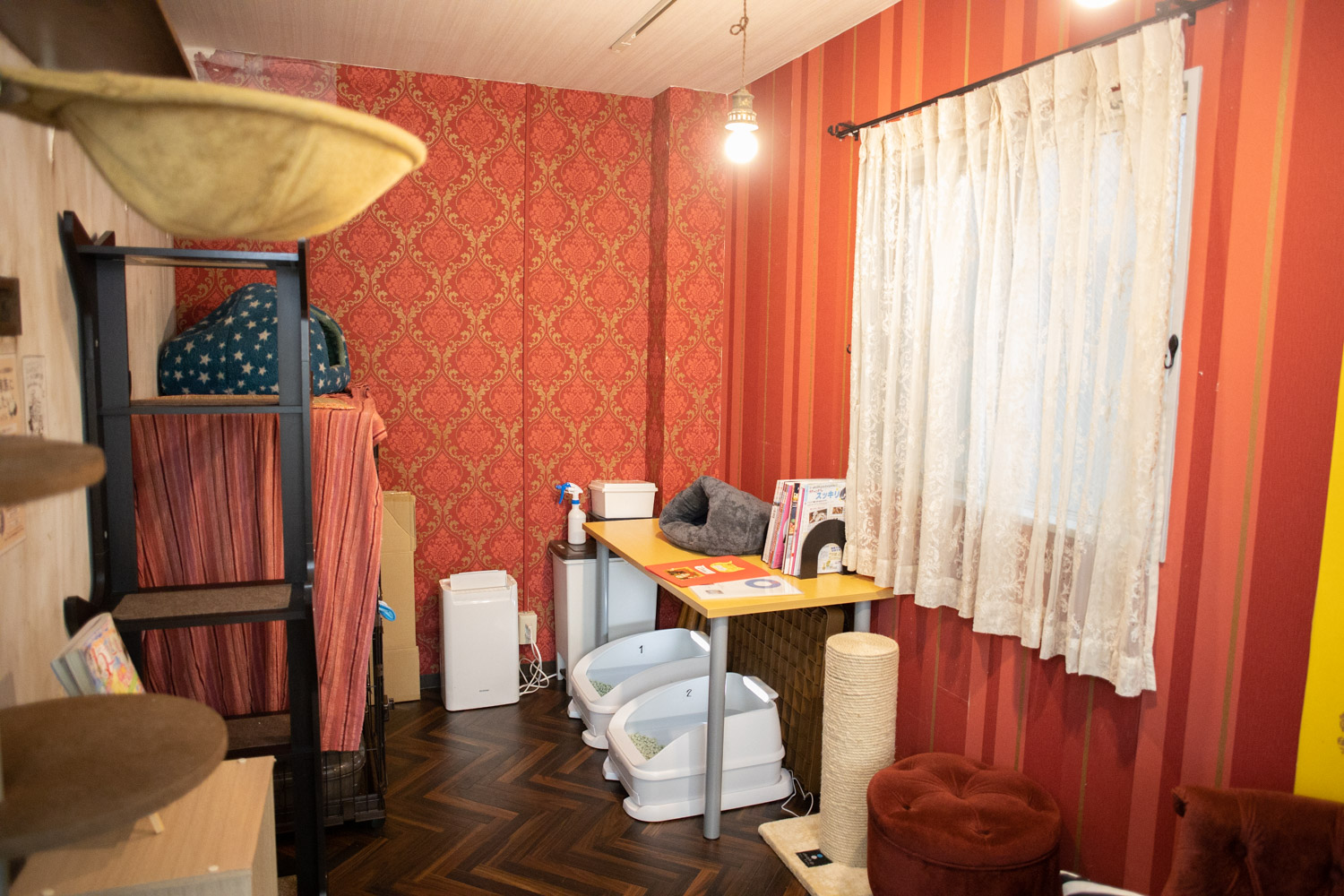 This picture is the other side of the room.
There are no smell. And very clean.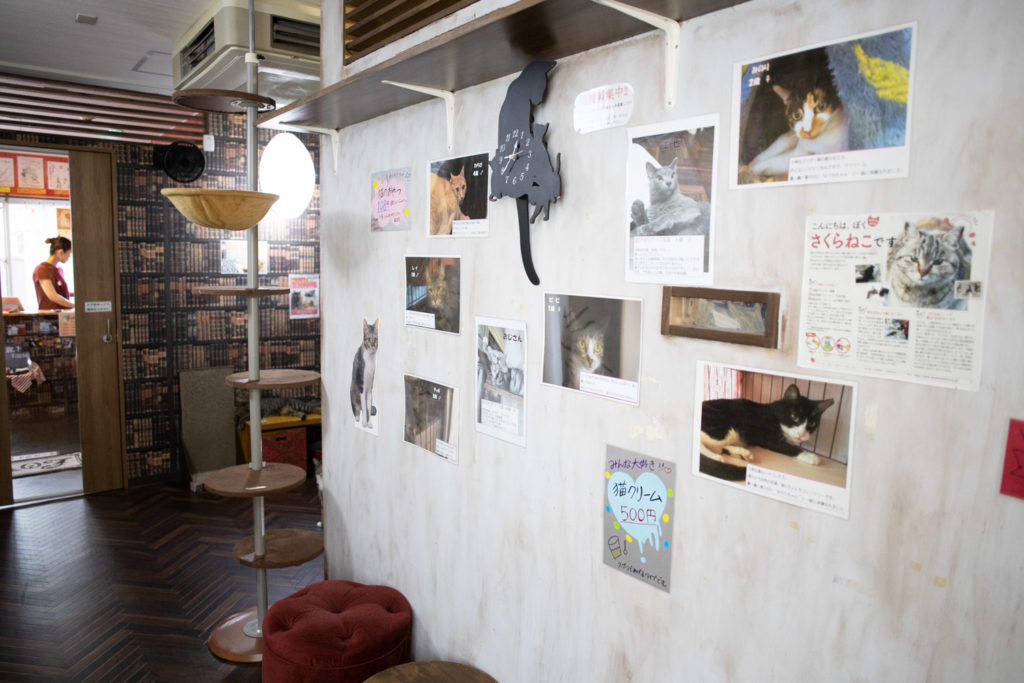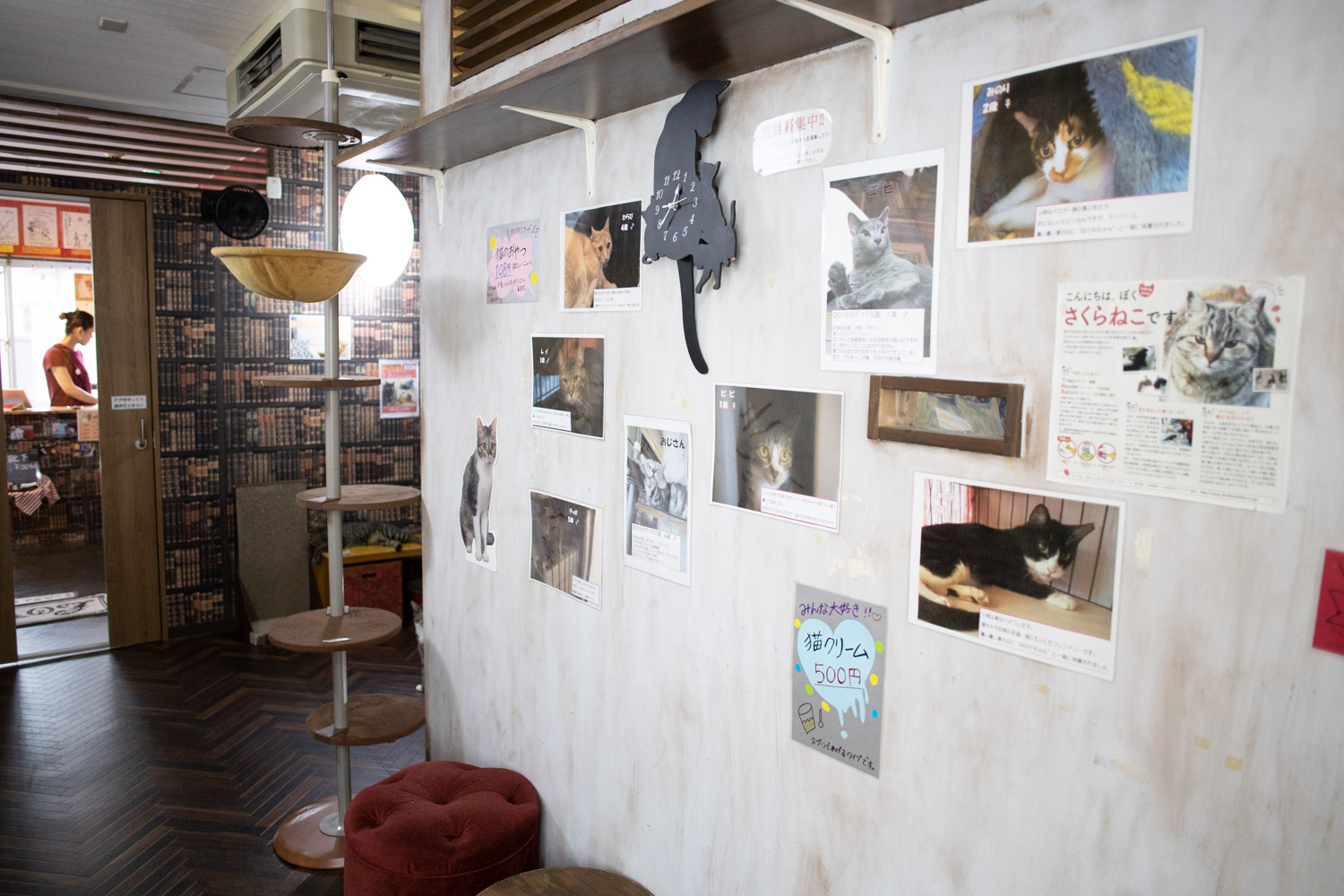 By the way, it was a little bit dark to take pictures by phone.
I'm gonna compare that.
I took this picture by iPhone8sPlus.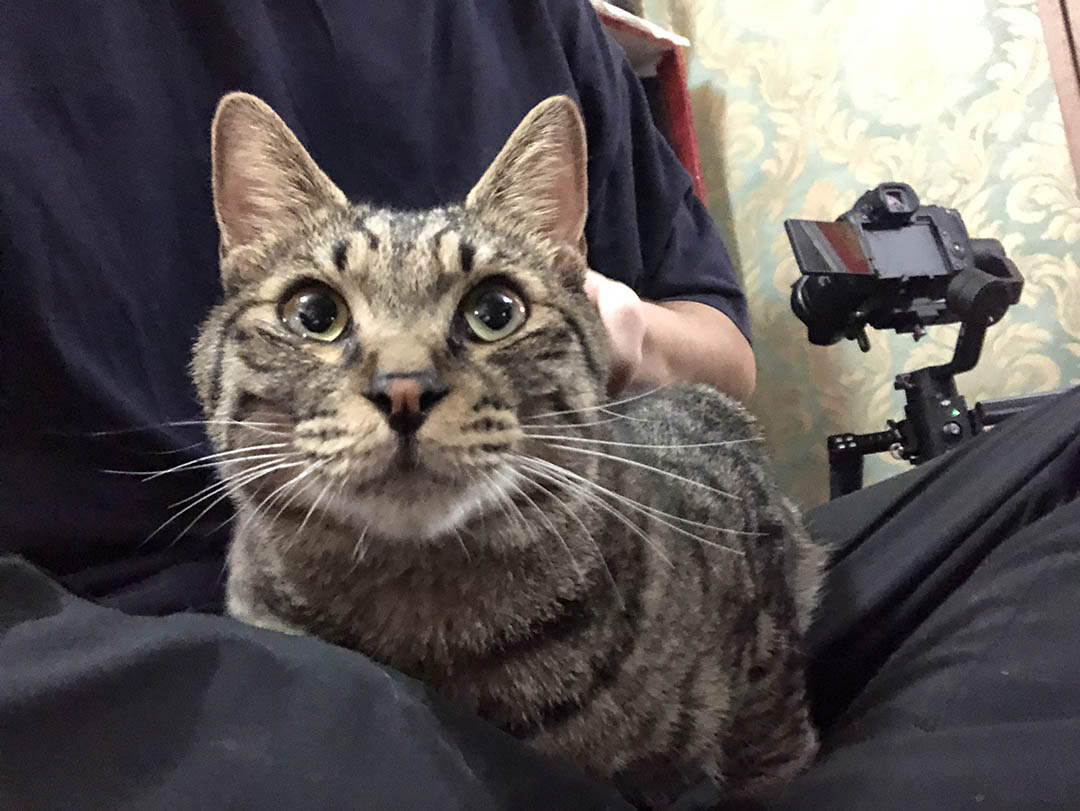 This is what I took with a single lens reflex camera.
After all, this one is more beautiful.
But nobody care about it when they see pictures on Instagram or something. haha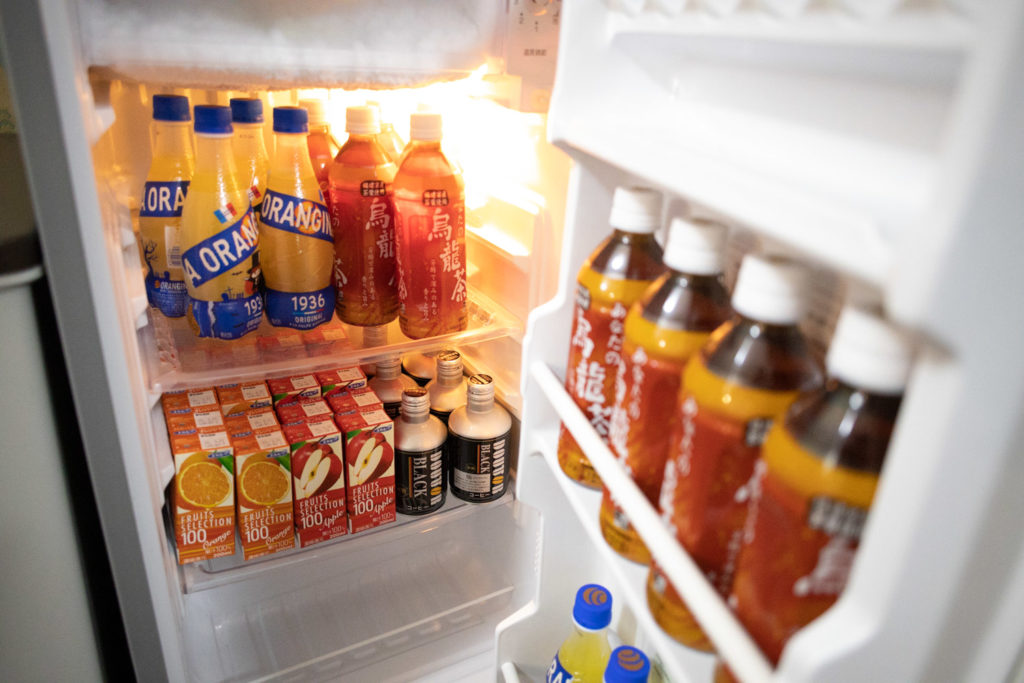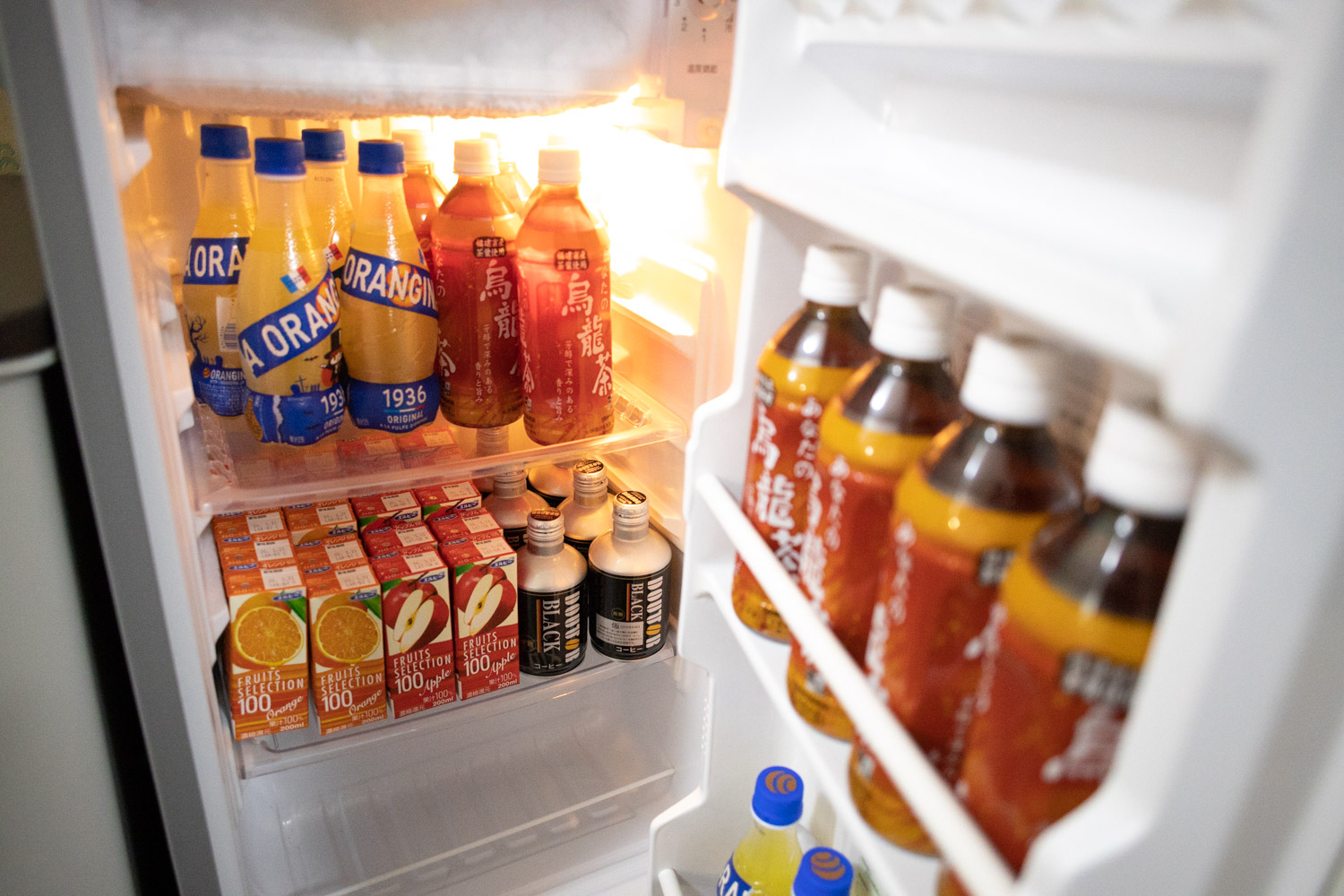 You can grab one drink. It's include of your fee.
I usually have orange juice. I don't know why.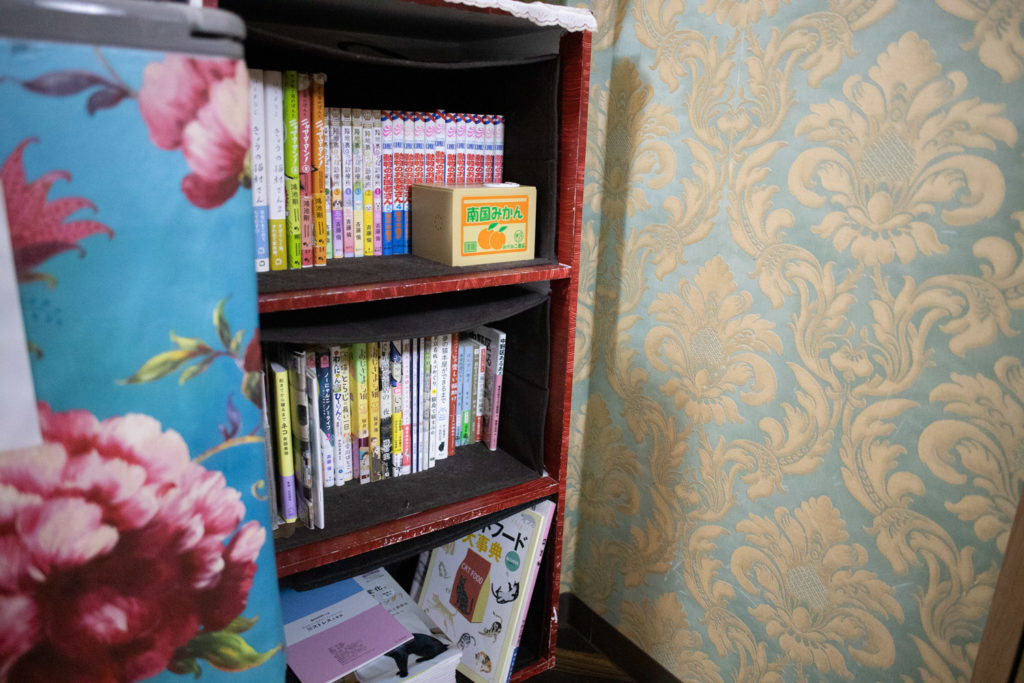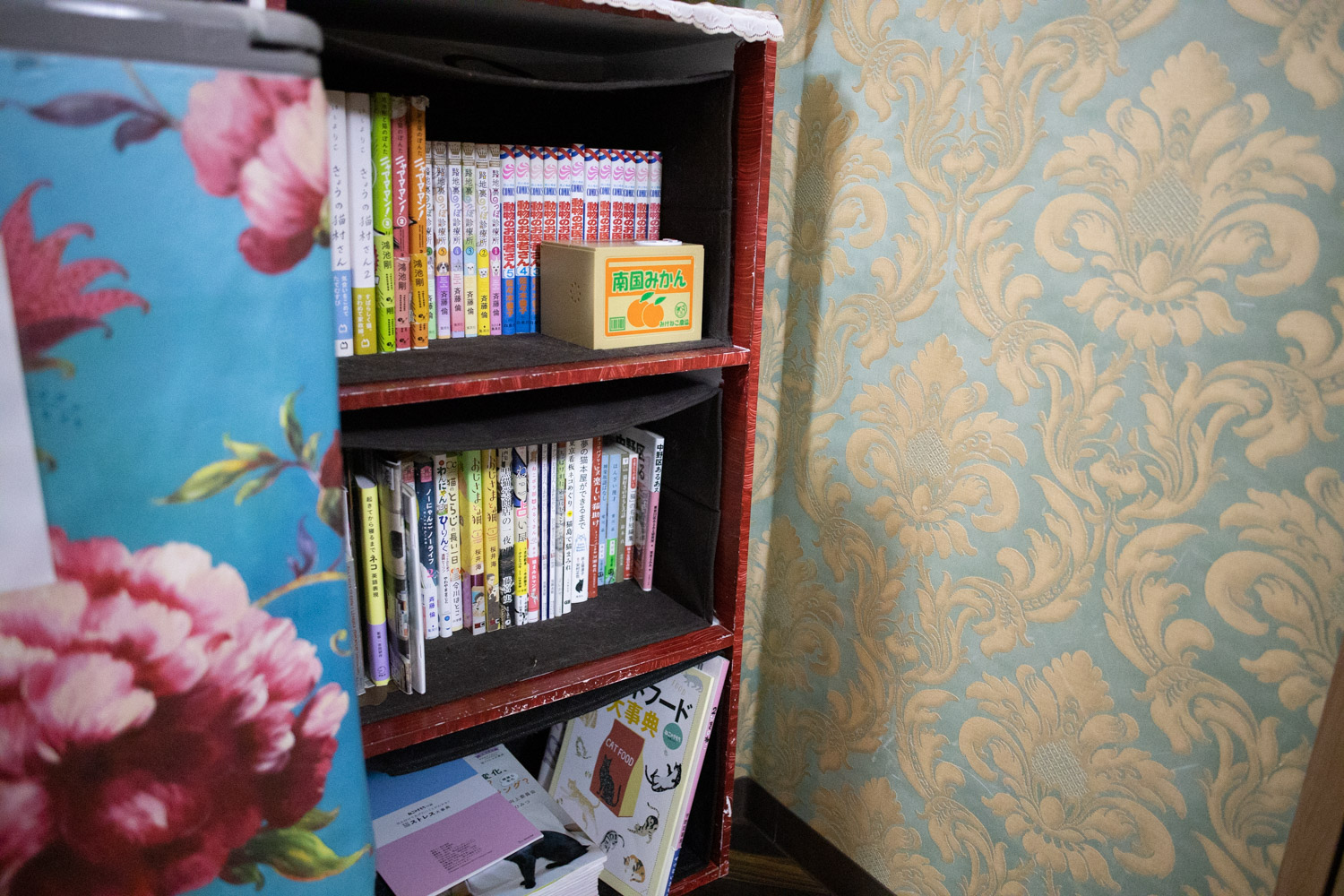 There are some comics.
Cats of Neco Republic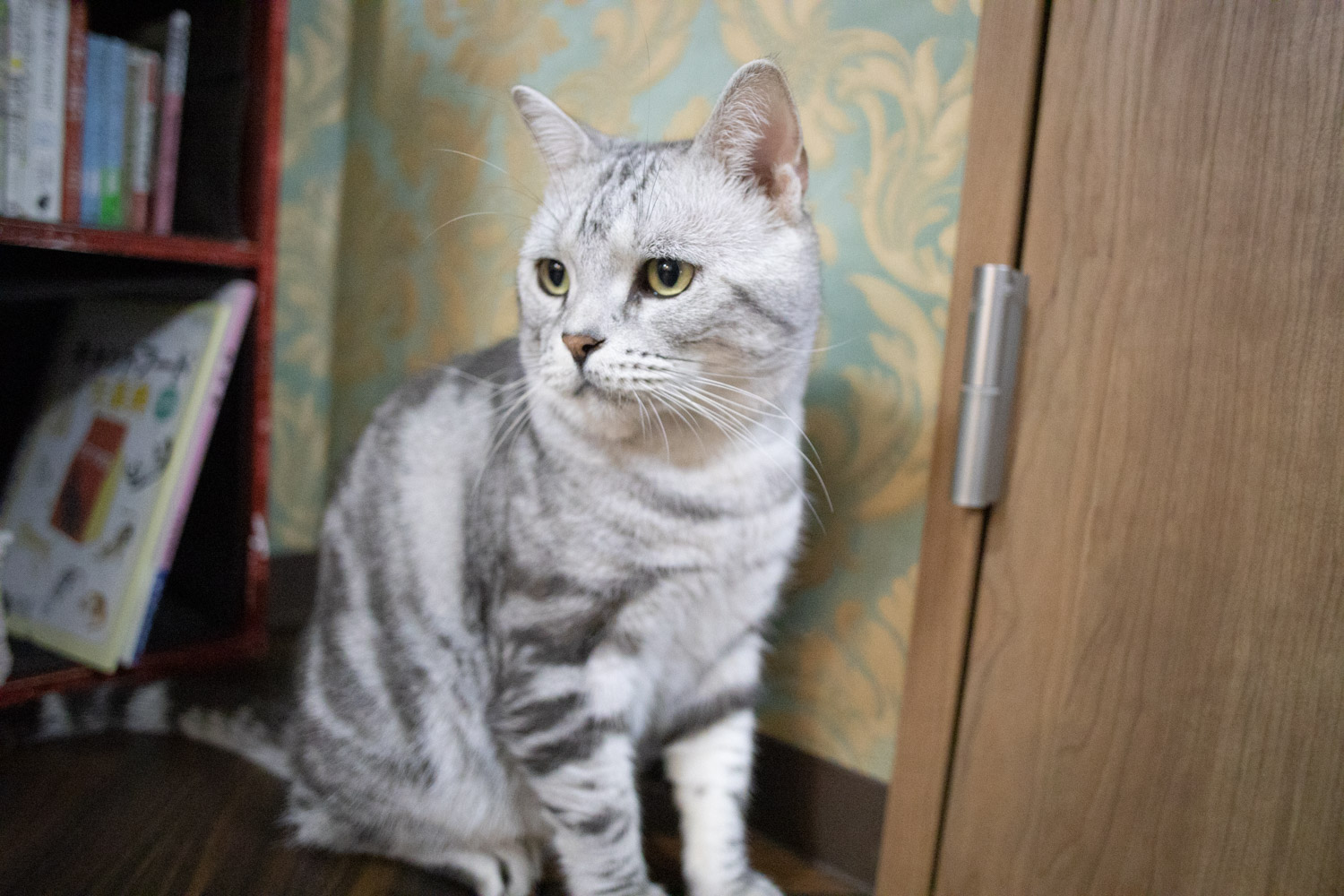 The cat face seem sad.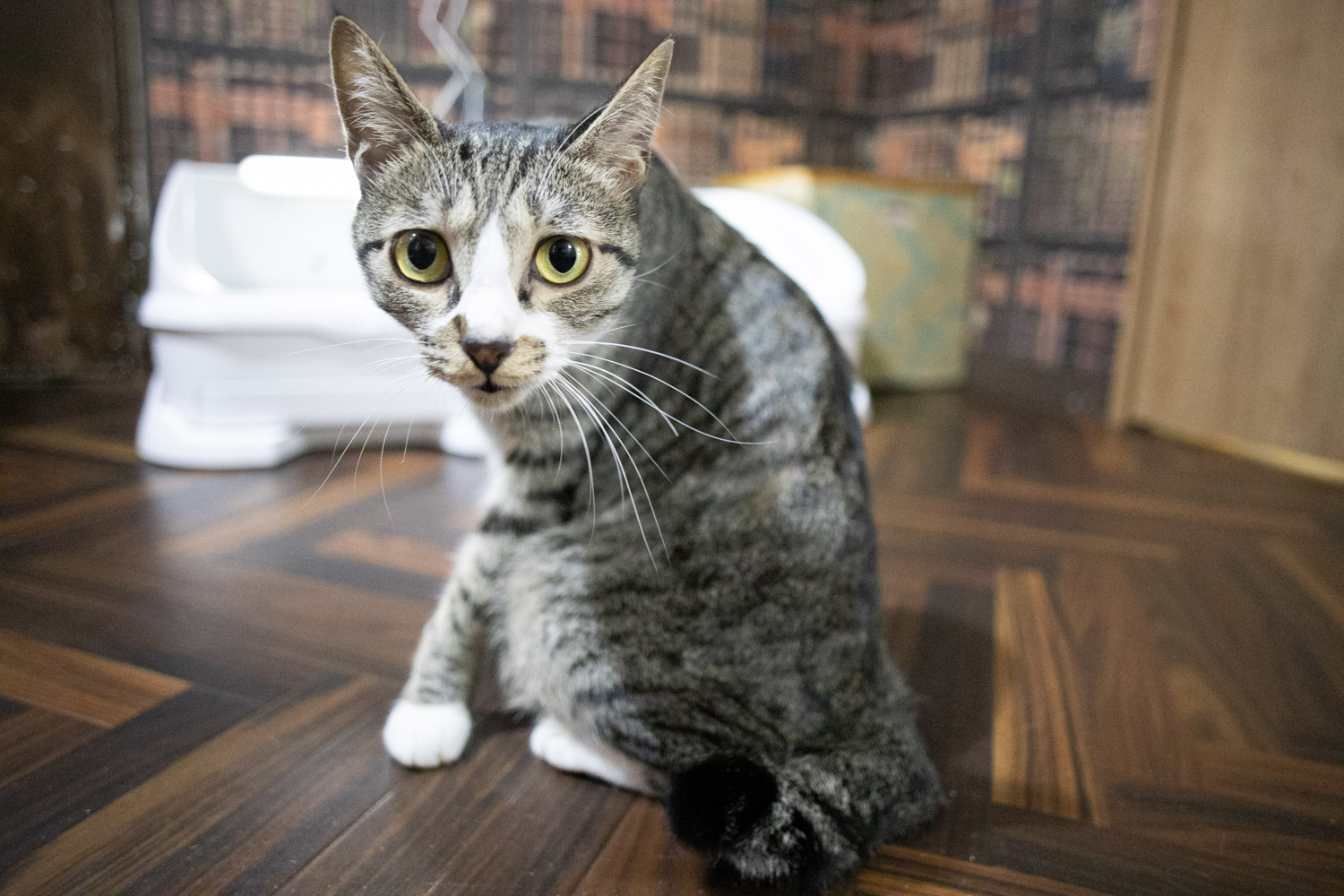 The cat was happy when I touched the cat's ass.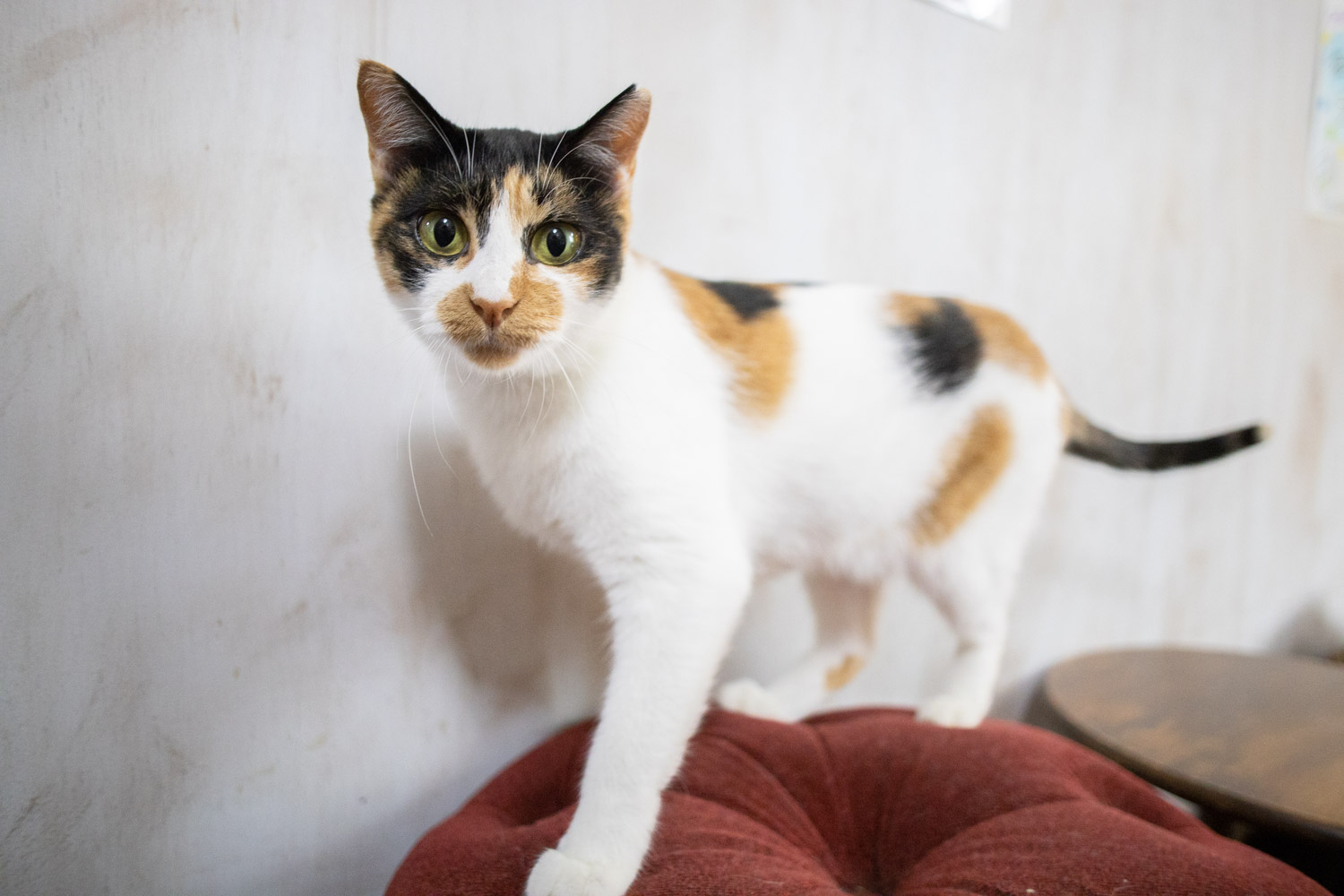 I feel that there are many cats with unique features.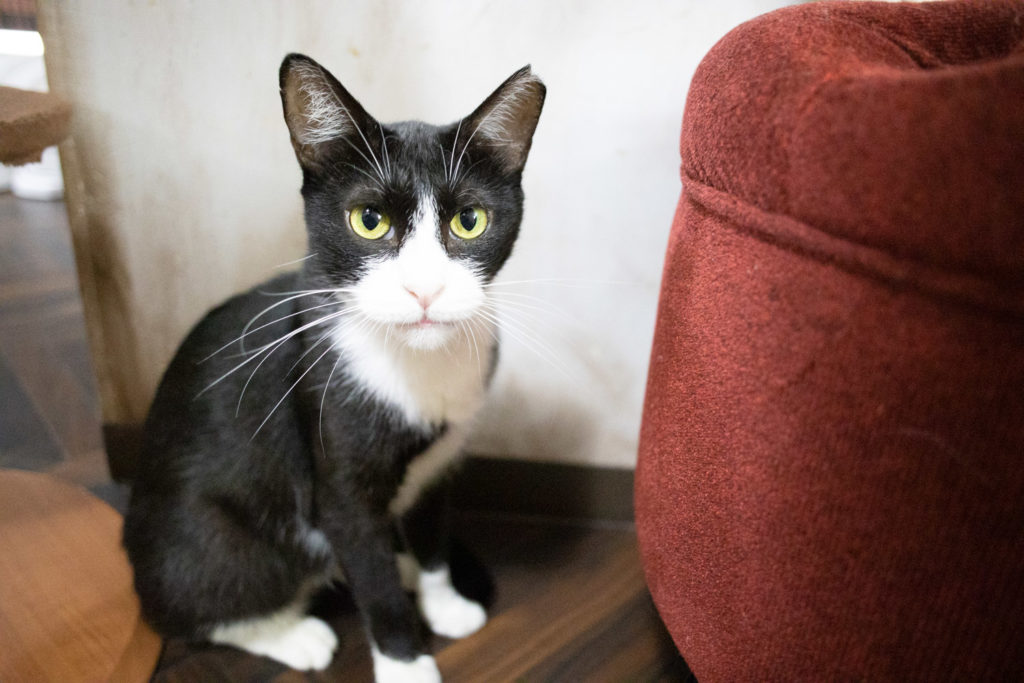 The cat also looks laid back like a dignified.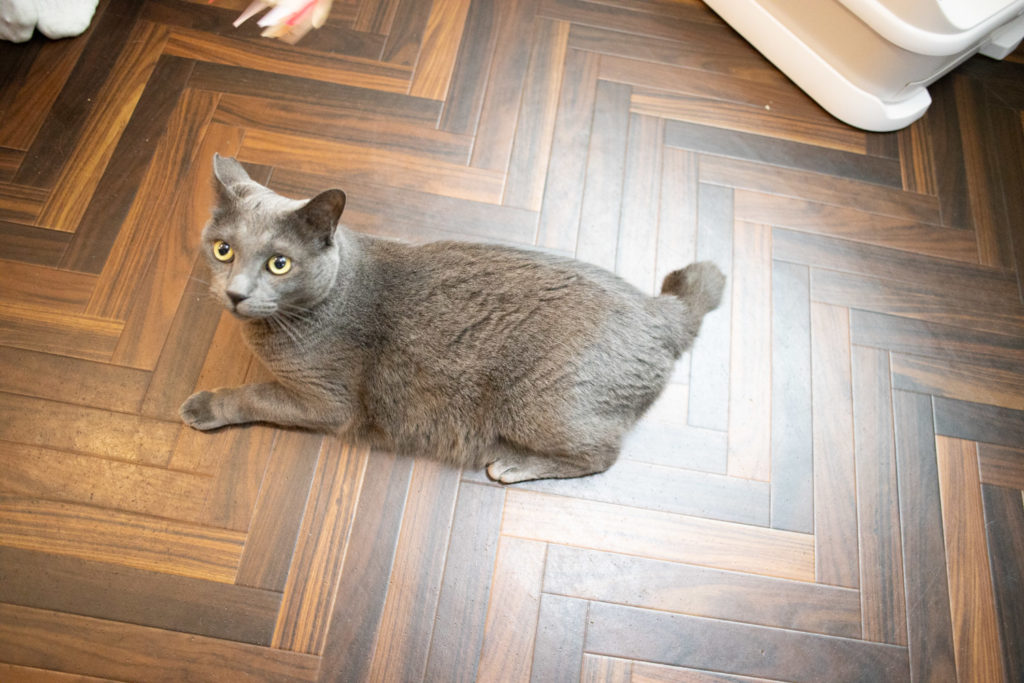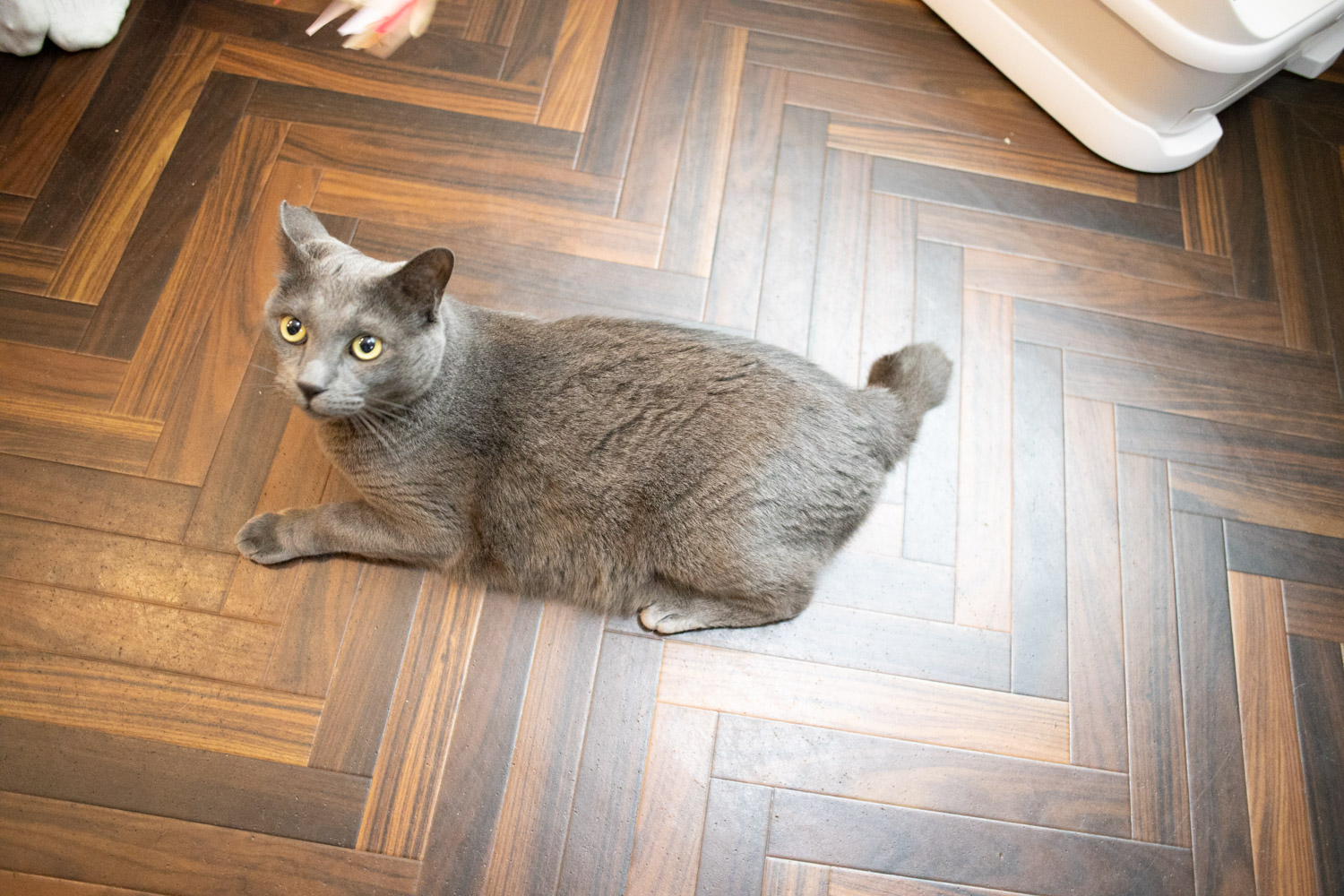 If you touch them softly, they will like it.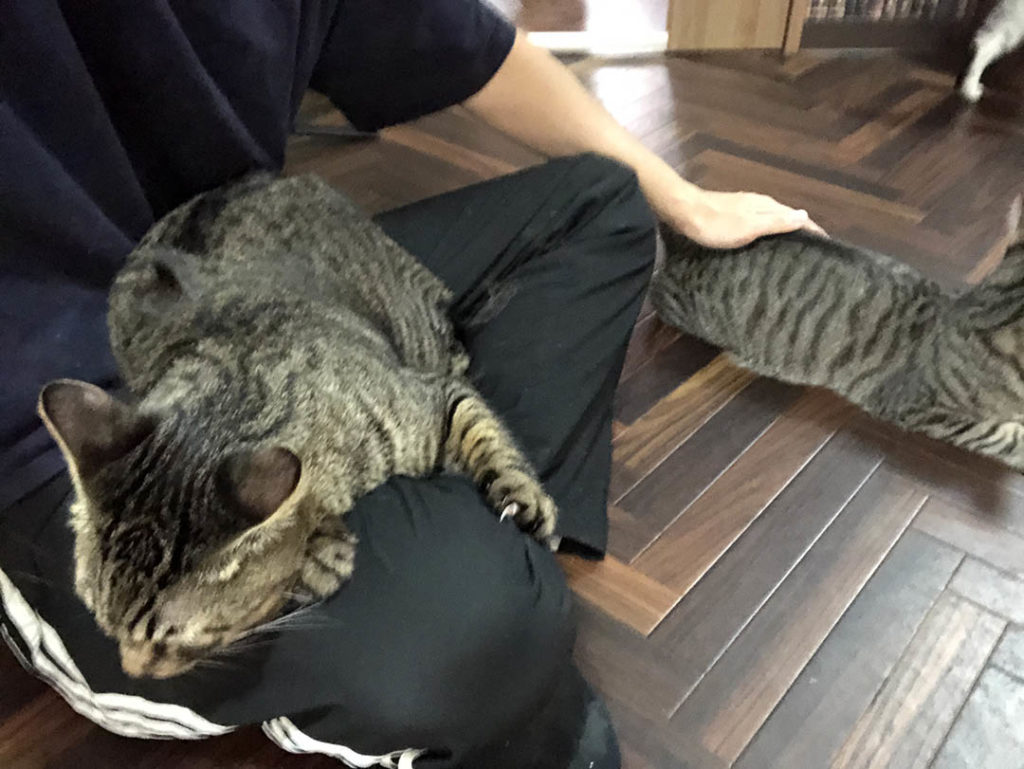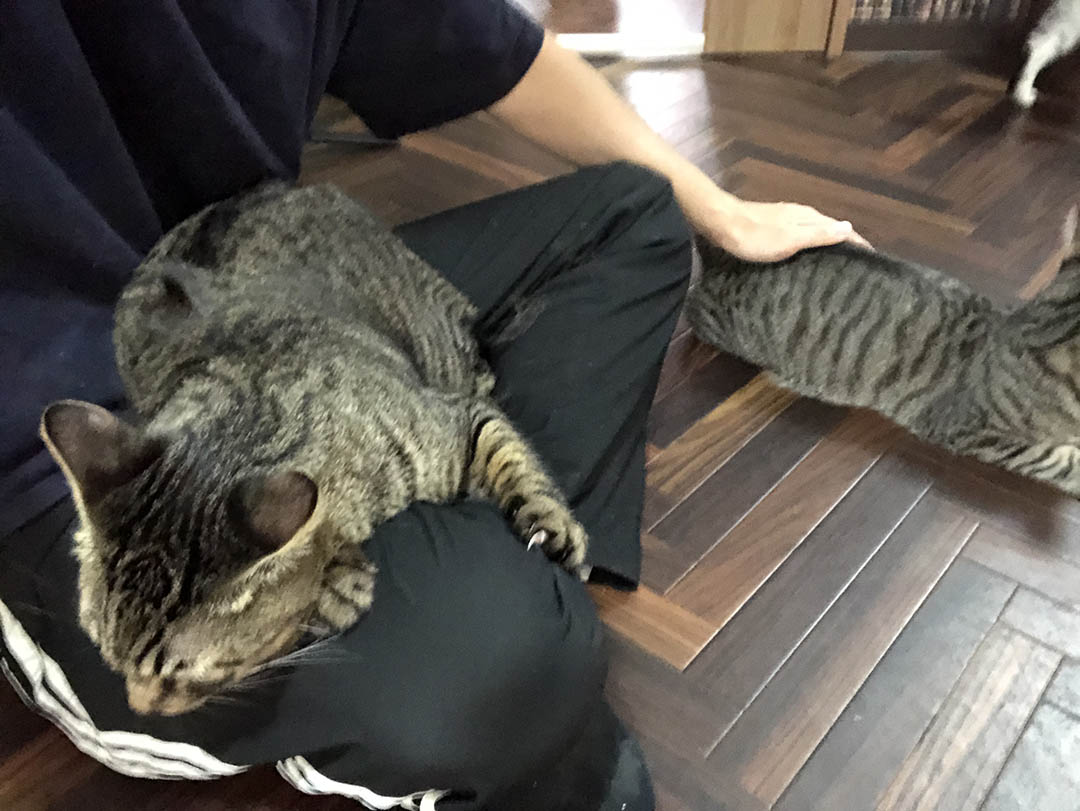 There were three cats around me. One of them sat on my knee.
I was popular guy!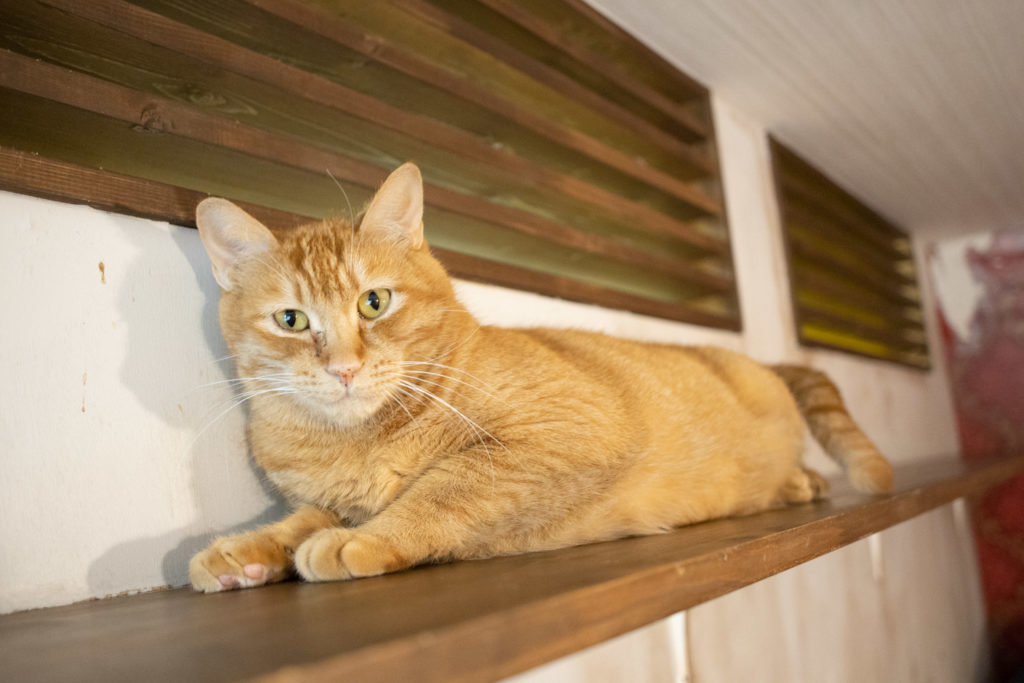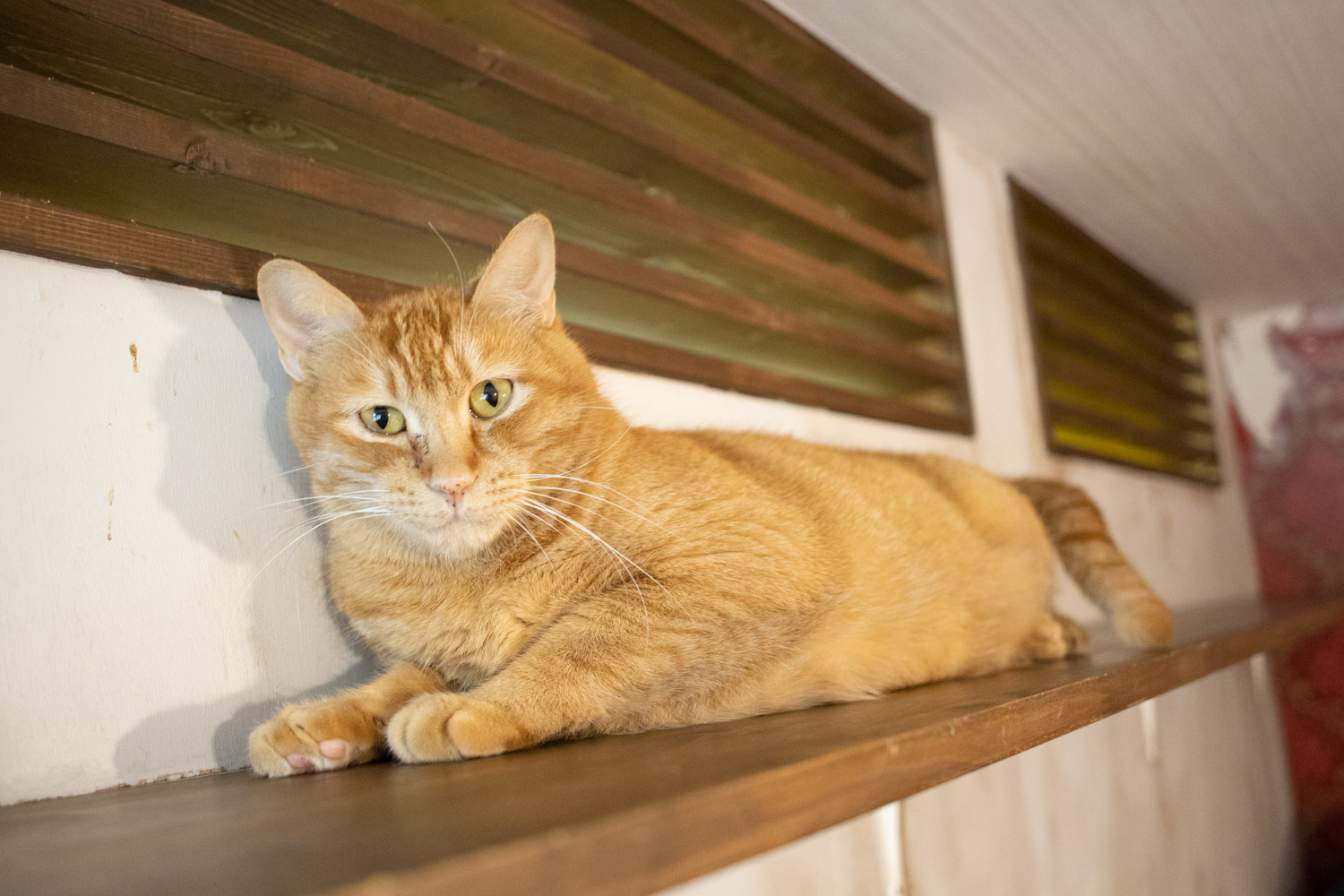 This cat took a rest on the shelf.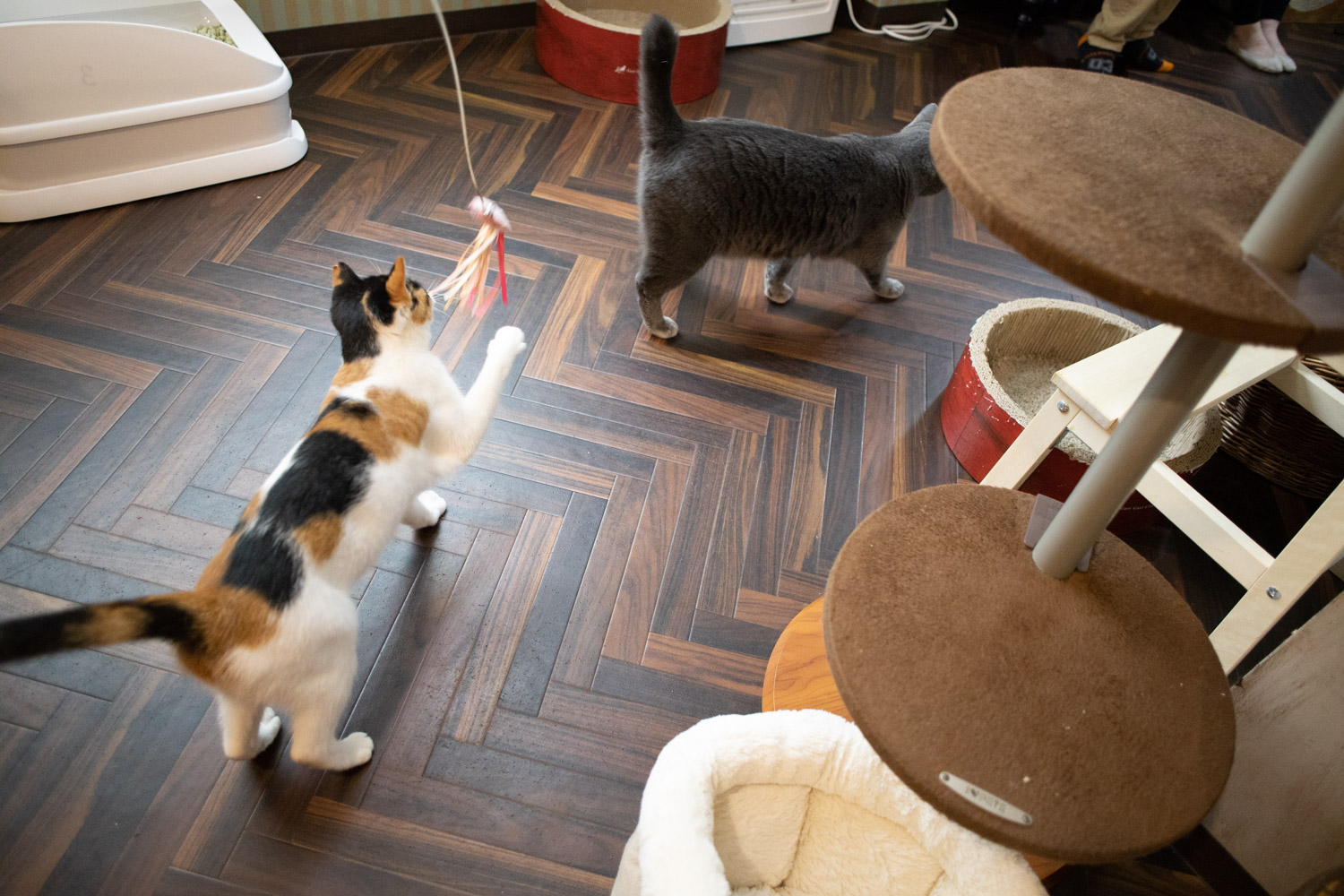 The other customers played with cats.
Cats like to play so much. You will enjoy for sure.
Price and Option
| | |
| --- | --- |
| time | price |
| weekdays 30 minutes | 1100 yen |
| weekdays 60 minutes | 1500 yen |
| weekdays 120 minutes | 2400 yen |
| every 30 minutes extension | 500 yen |
| weekends 30 minutes | 1300 yen |
| weekends 60 minutes | 1700 yen |
| every 30 mins extension | 500 yen |
※You can get one drink for free
Shop information
5-6-9 AK building 3F Nakano Tokyo
It's located in 5 mins by walk from Nakano station.
opening hours:weekdays 14:00-19:00 weekends:12:00-17:00
regular holiday: Wednesday
URL:Neco Republic
My cat cafe ranking
It's my personal ranking that went to various cat cafes and became a cat cafe meister (self-named).
Please refer to it when you want to play with friends, date or want to be alone, or when you want to play with a cat in your family.