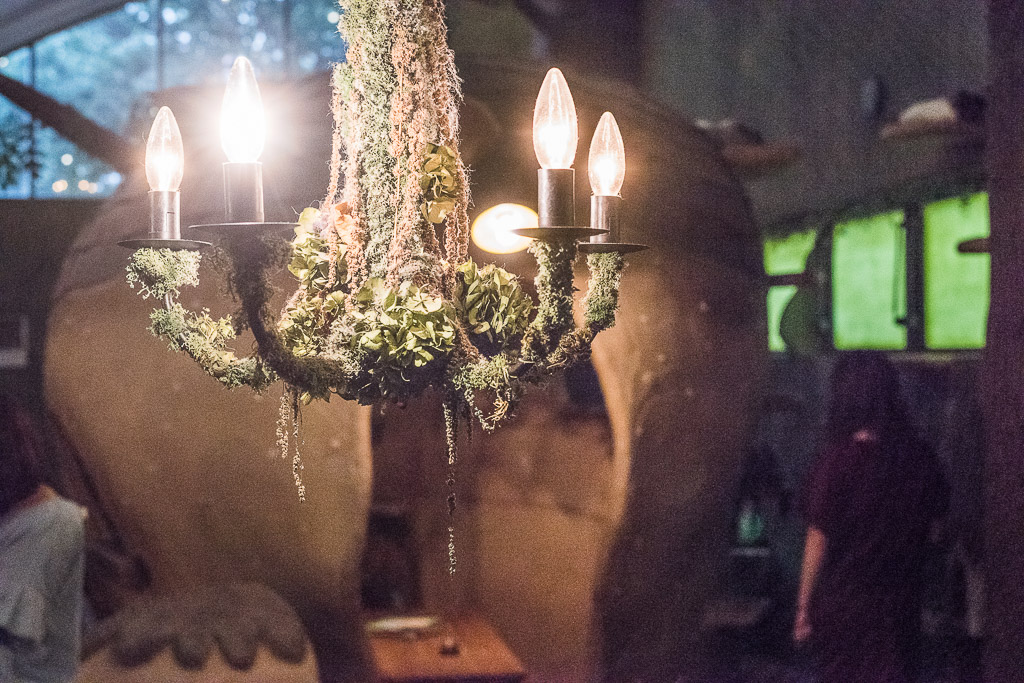 I went to a cat cafe, Temari's house, in about 5 minutes walk from Kichijoji Station.
First of all, I write something important.
"This is not like a basic cat cafe. It's like just a restaurant with cats."
It is quite different from other cat cafes, so I would like to write down how it differs!
[japan Cat cafe] Kichijoji temarinoouchi reviews!

Cat cafe temarinoouchi location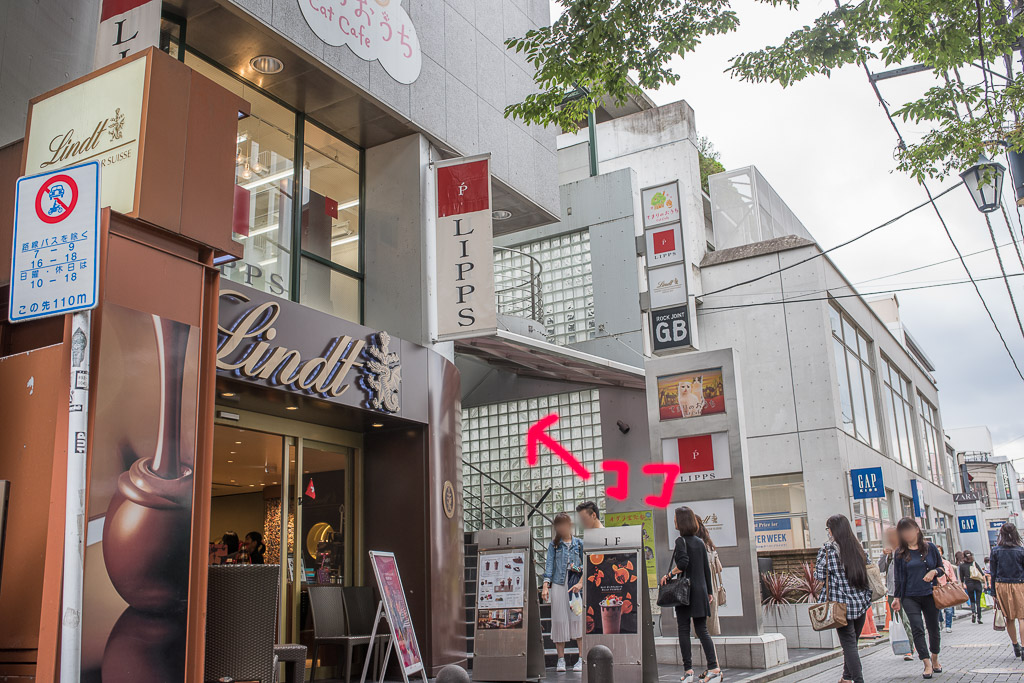 temarinoouchi is about 5 minutes walk from the north exit of Kichijoji Station.
It is in a street that seems to be quite stylish street.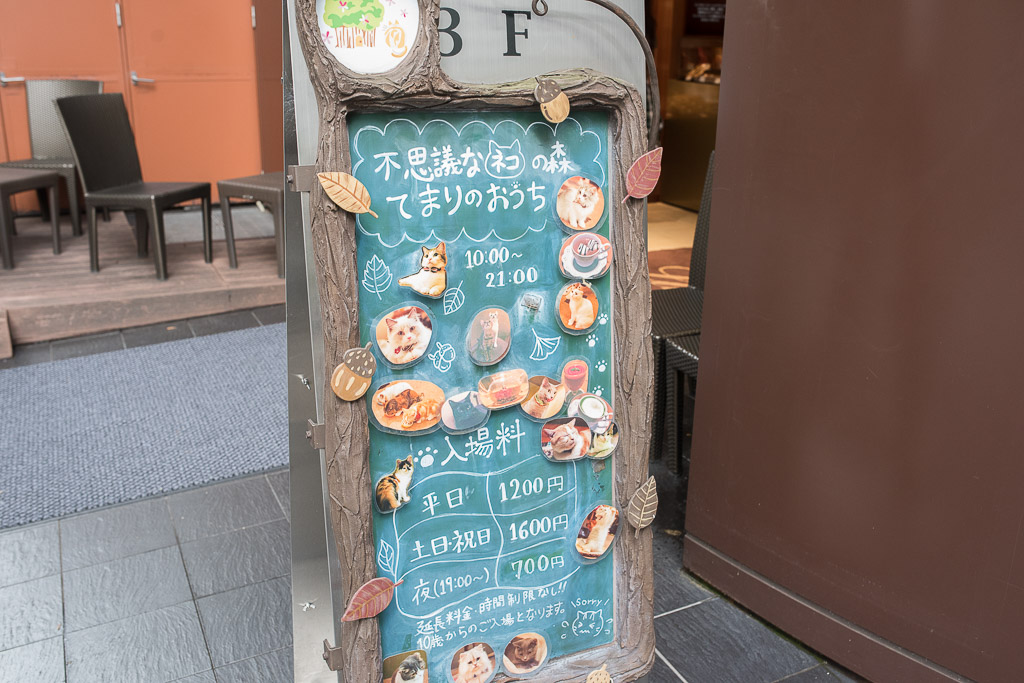 The sign on the first floor of the building is pretty fashionable!
I was excited!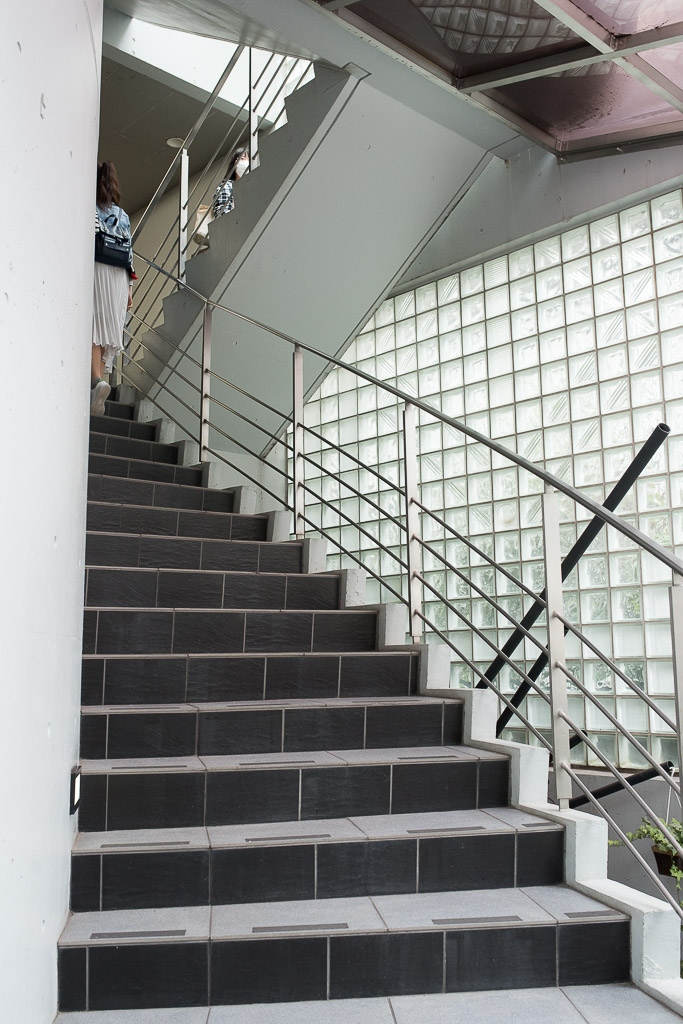 Temarinoouchi is on the 3rd floor, so up this stairs to the 3rd floor.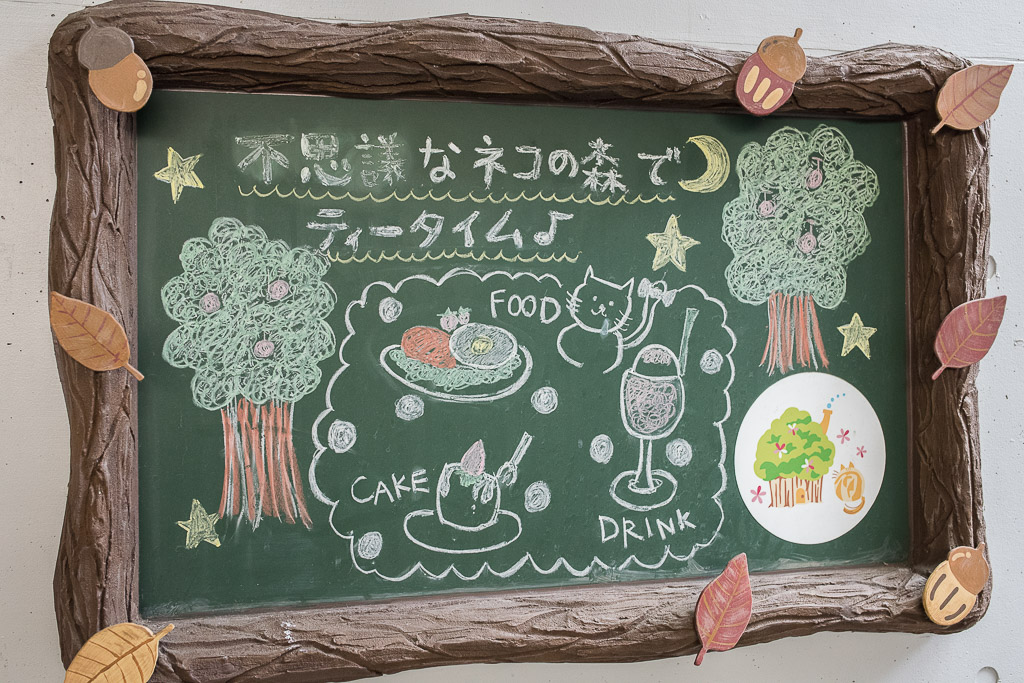 There is a cute blackboard on the second floor.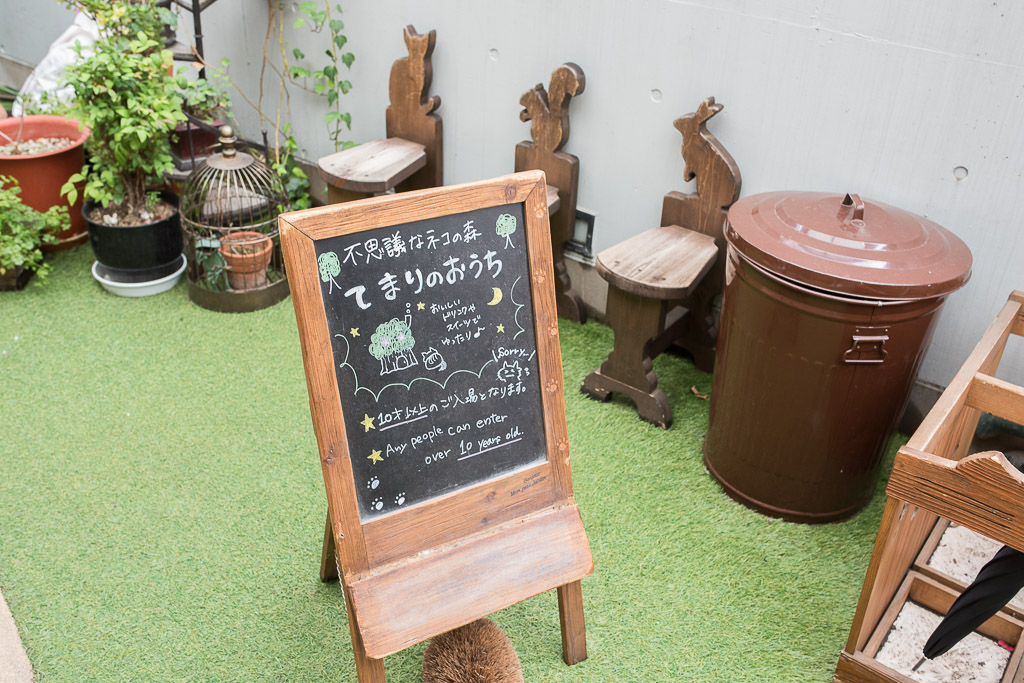 Finally, I had arrived at Temarinoouchi on the 3rd floor.
It's fairy tale like. And it looks like Ghibli. I like it!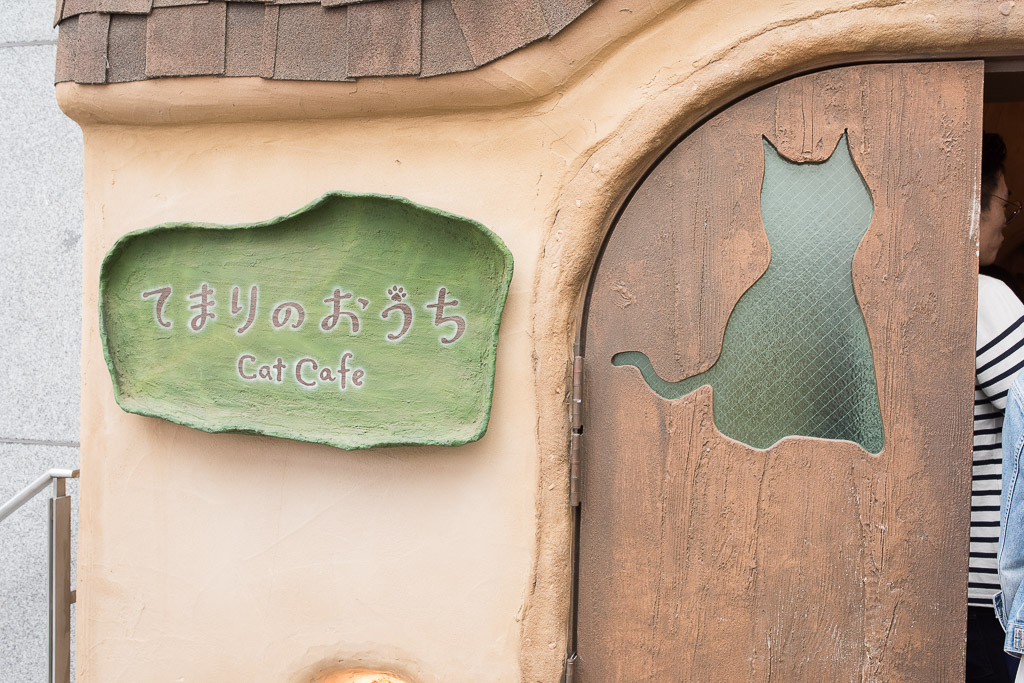 For example,under this sign are also cute ...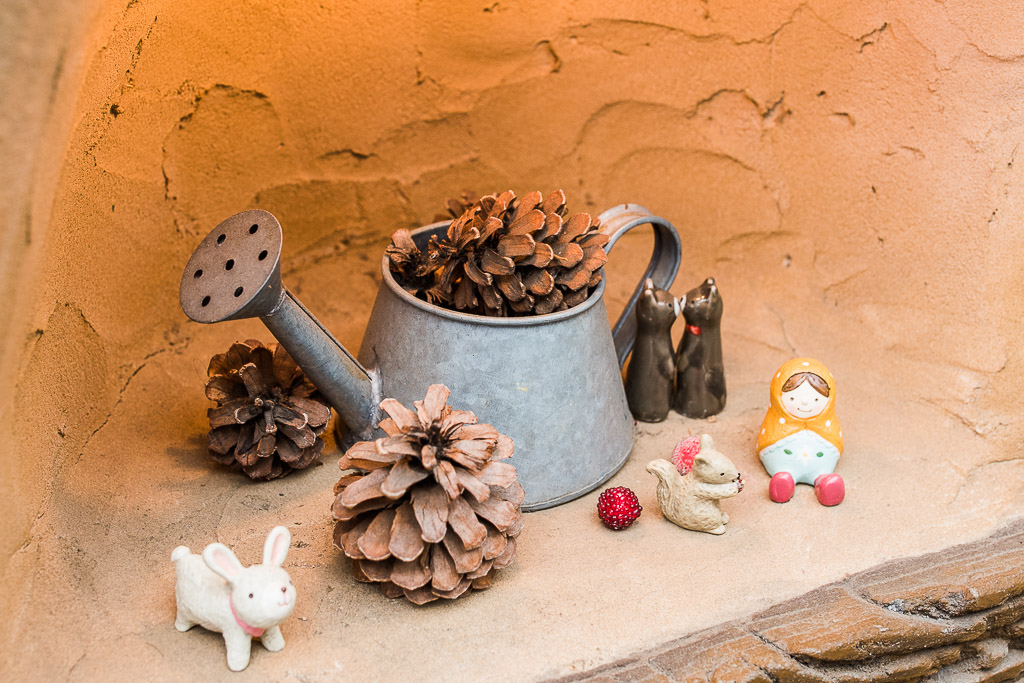 Fairy tale like! !
I recommend for dating.
If you are man and go alone, you will be little out of place.
Actually I went alone. And I am man.
And I enjoyed it quite well, but there were full of couples.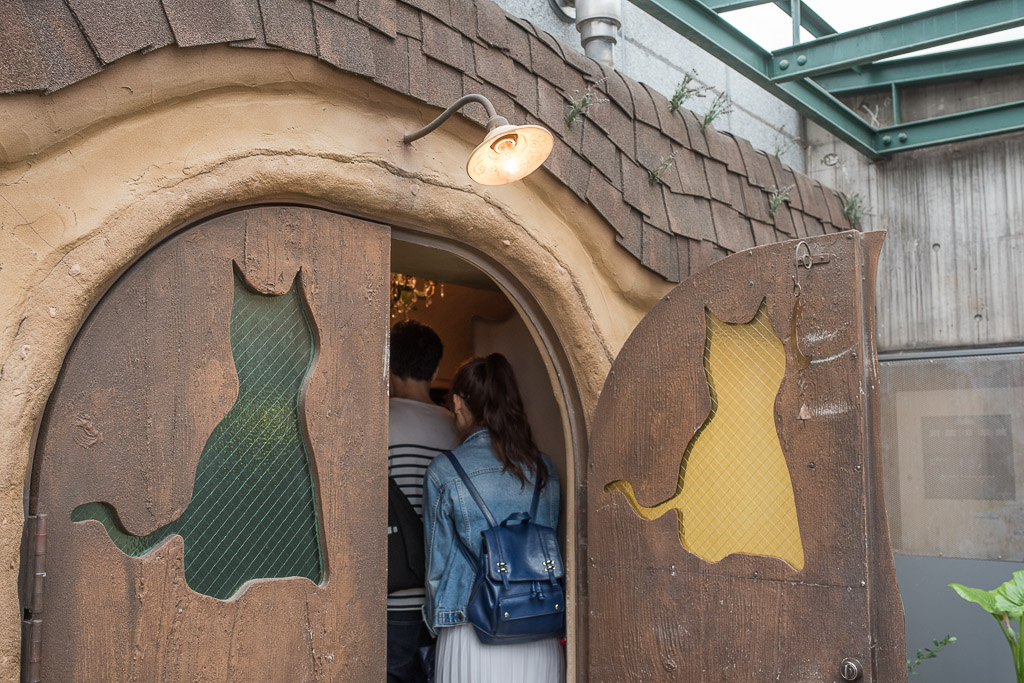 Opening the entrance ... there were a lot of people!
The store was full and I had to wait.
I was in the fourth group.
When I asked to clerks, "Could you tell me how long I have to wait?"
She answered "I don't know because people can stay here as they want."
I understood it. But I was stuck because I couldn't know how long I have to wait.
By the way, I went at 13:30 on weekdays and waited for about 40 minutes.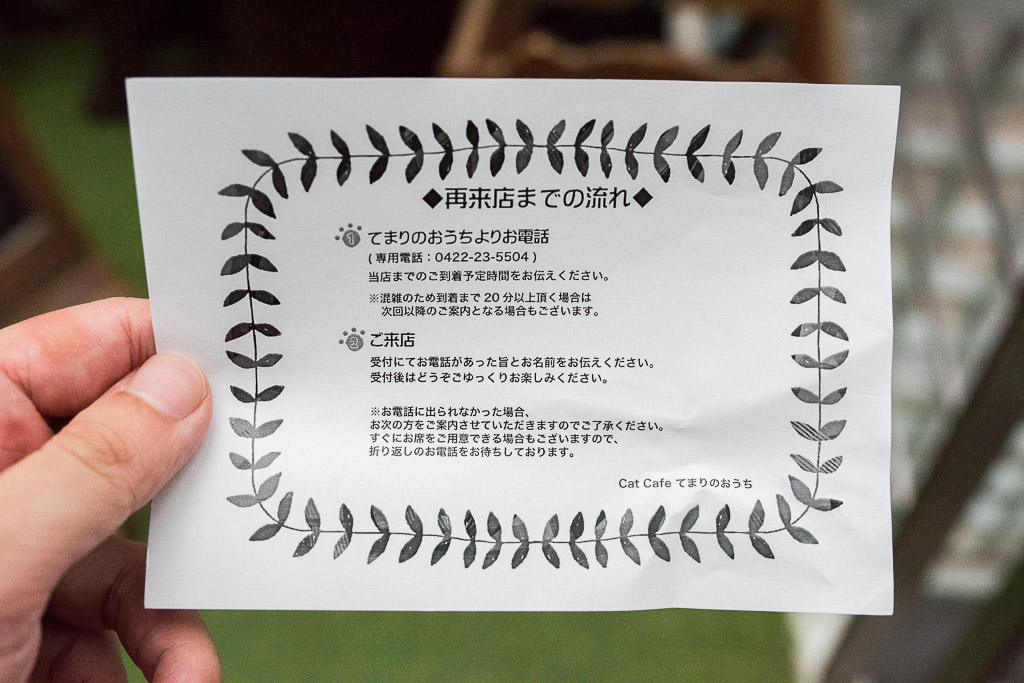 You can tell the store your phone number and name while you wait, and you can wait anywhere.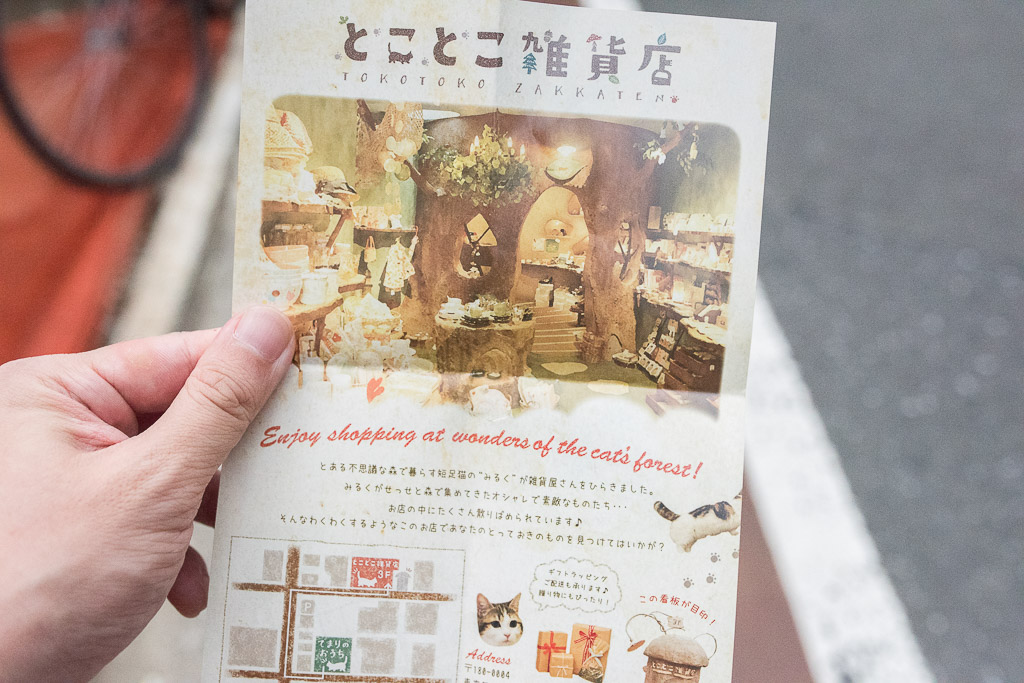 They also have a general store at a little distance.
For now, let's wait somewhere for a call from the store until the seats are available.
I was waiting at comics cafe.
A phone called from Temarinoouchi, and I entered the store!
I received a phone from Temarinoouchi that it was possible to enter the store, so I decided to return to the shop.
I rushed to go up stairs ...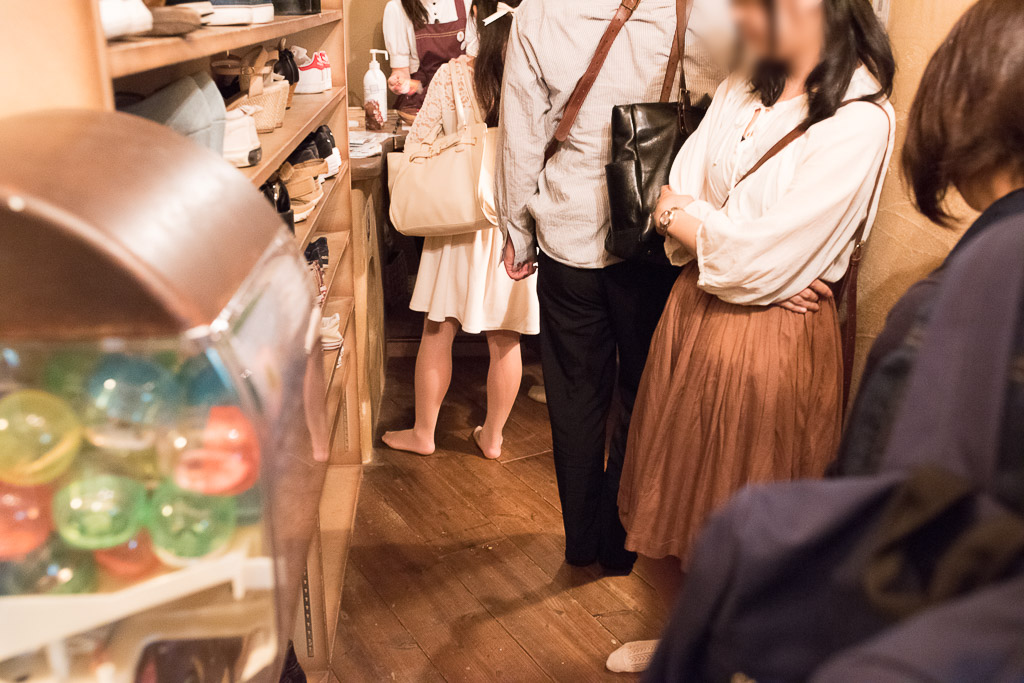 After all it was very crowded.
What a popular store…!
They were waiting for checking out. Some other people were waiting for entering the store as well as me.
Well, if you can get here, it's a little more time until you can meet the cats, so let's take it.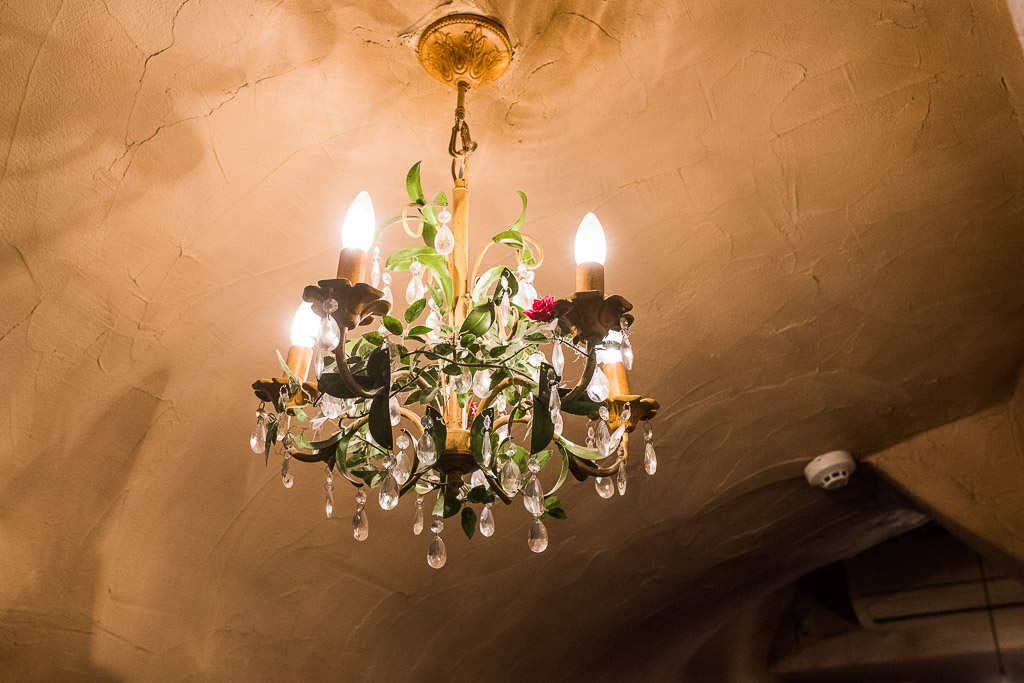 The chandelier was amazing.
The atmosphere is very fairy tail like no matter where you look.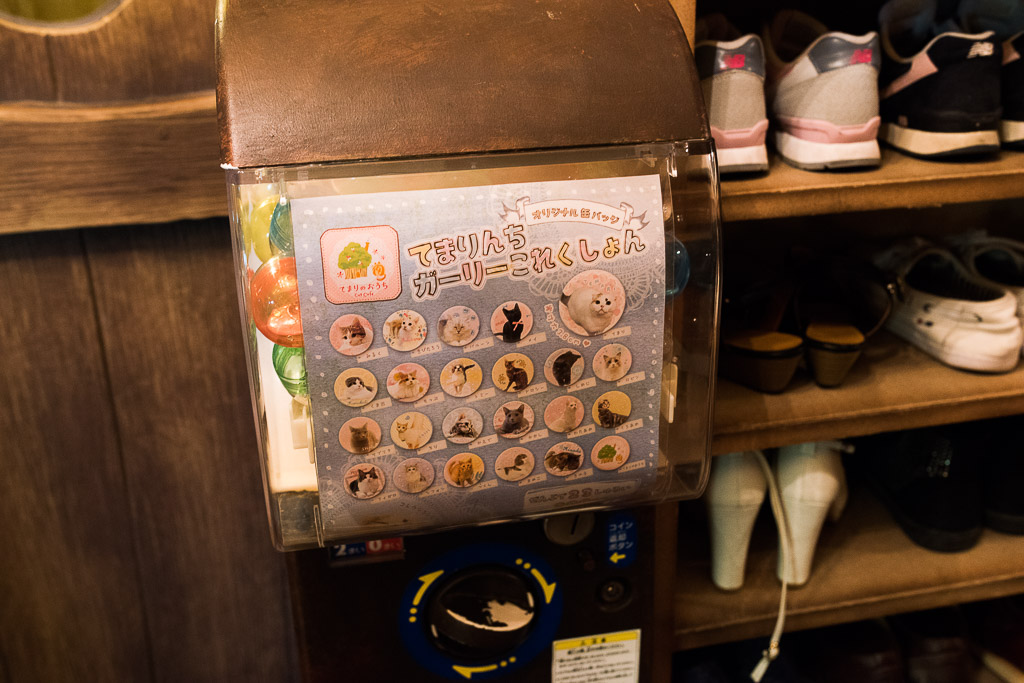 While you are waiting, you can gacha-gacha.
really a merchant ...
Oh, please take off your shoes and put them in the shoes box when you are waiting.
I don't think there were any slippers, so you go into the store with socks or bare feet.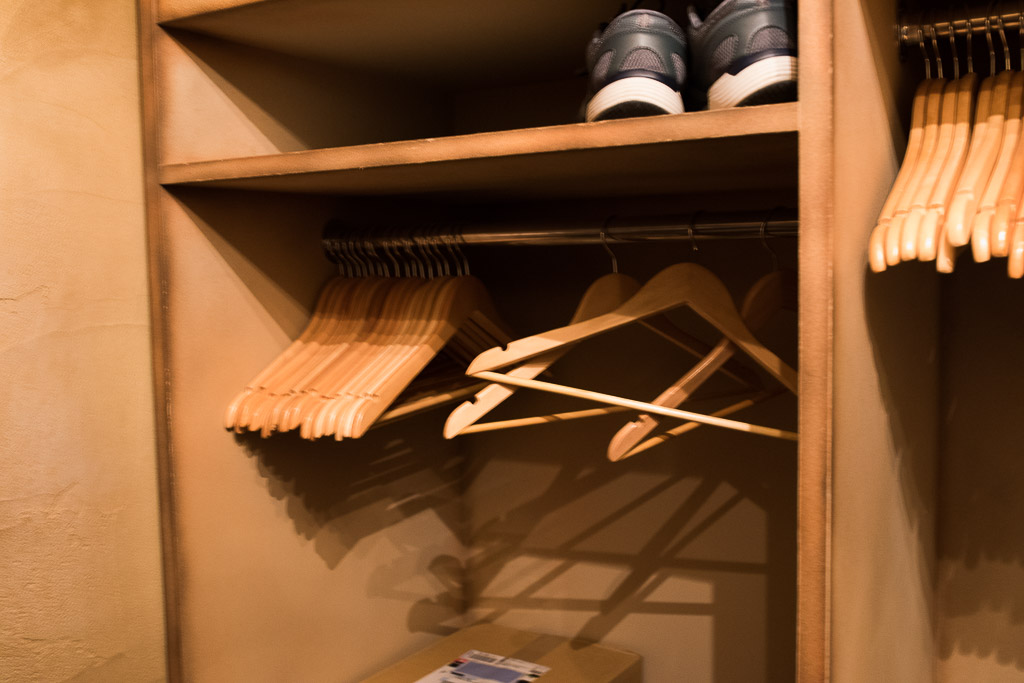 There are hangers on the other side. So take jacket off at here.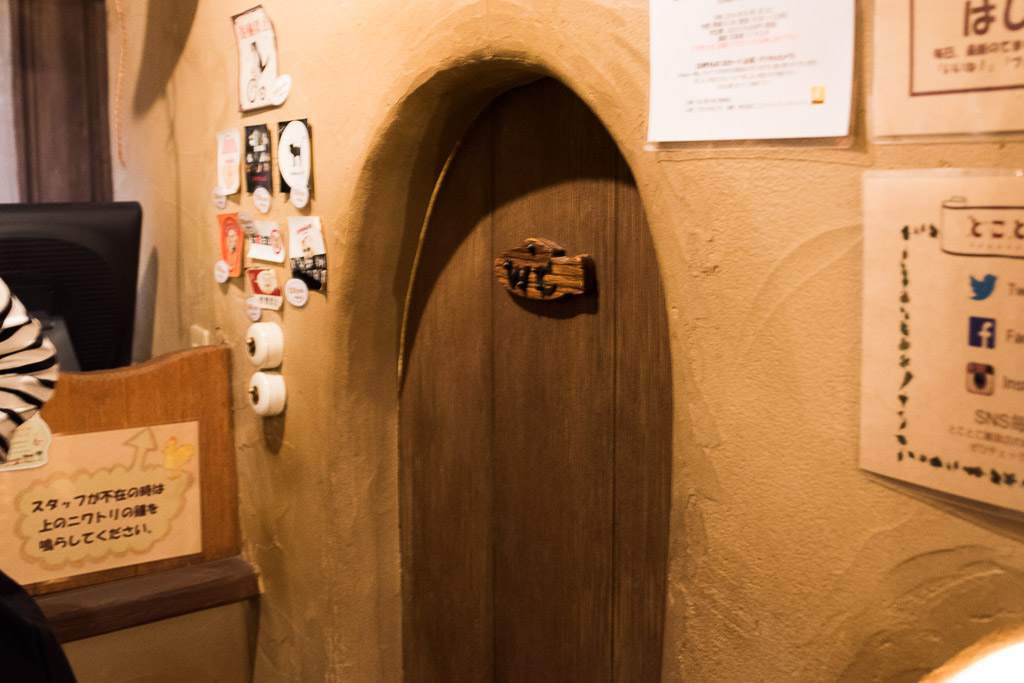 There is only one toilet. That's why sometimes it will be crowded.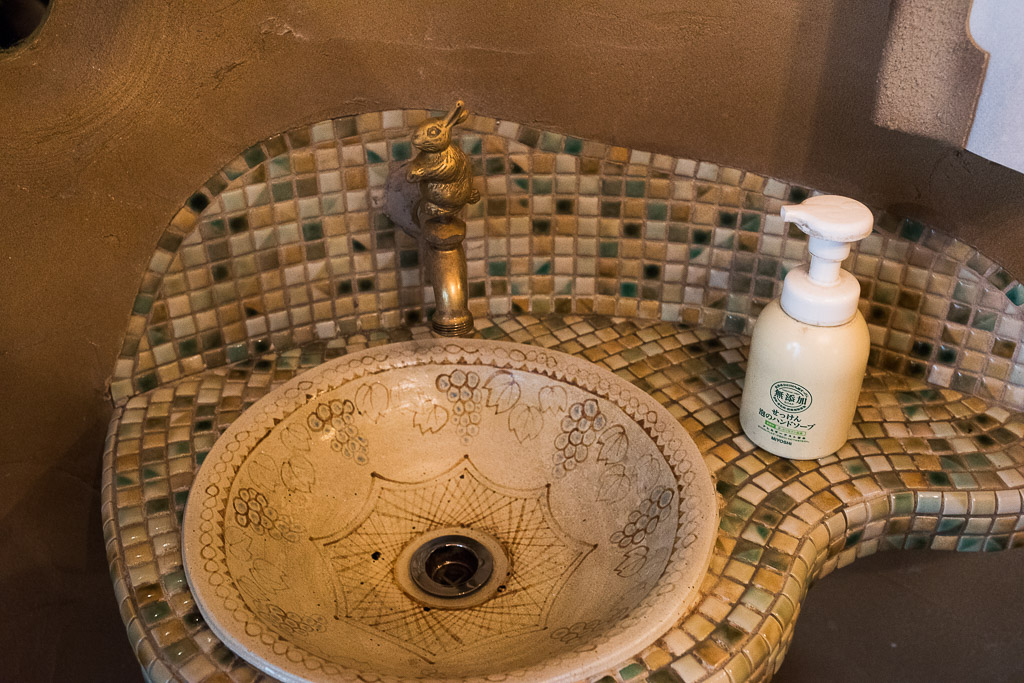 And there is such a cute washbasin.
I thought that I would use this sink when I entered the store, but the clerk only pushed alcohol.
By the way, this price form is
Admission is 1200 yen on weekdays, 1600 yen on weekends and holidays, and 700 yen after 19:00.
This is unusual type with no time limit or extension fee.
If you don't order for a drink, it might be the cheapest in Tokyo ...
Entered a Cat cafe temarinoouchi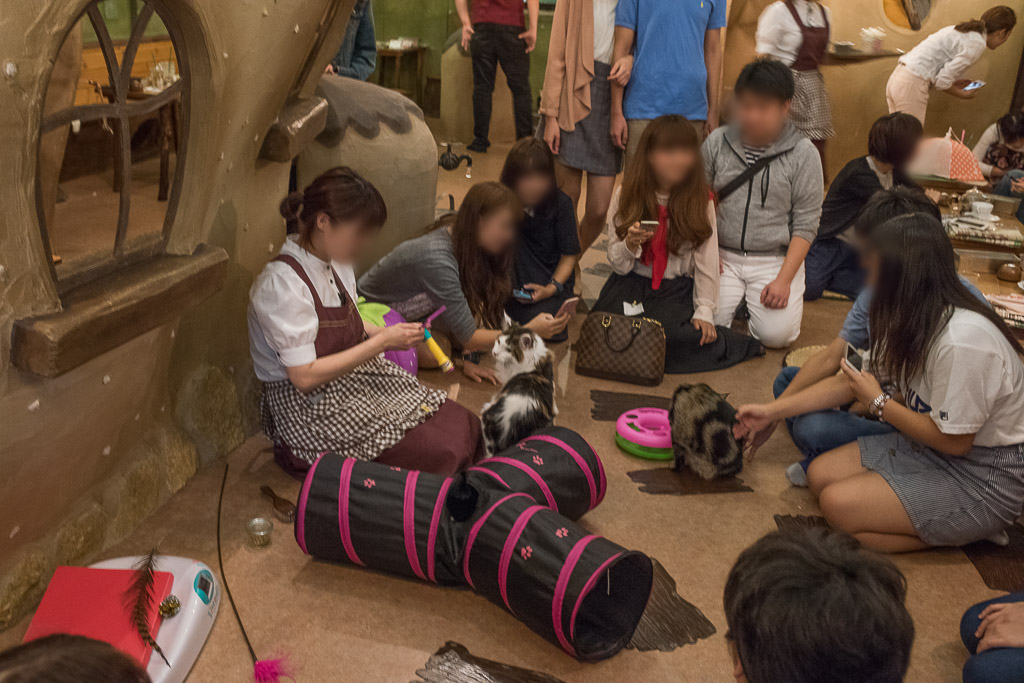 Once inside, the clerk gathered cats and did something.
I thought she tried to do something. But you know, they are cats. It didn't work.
Anyway ...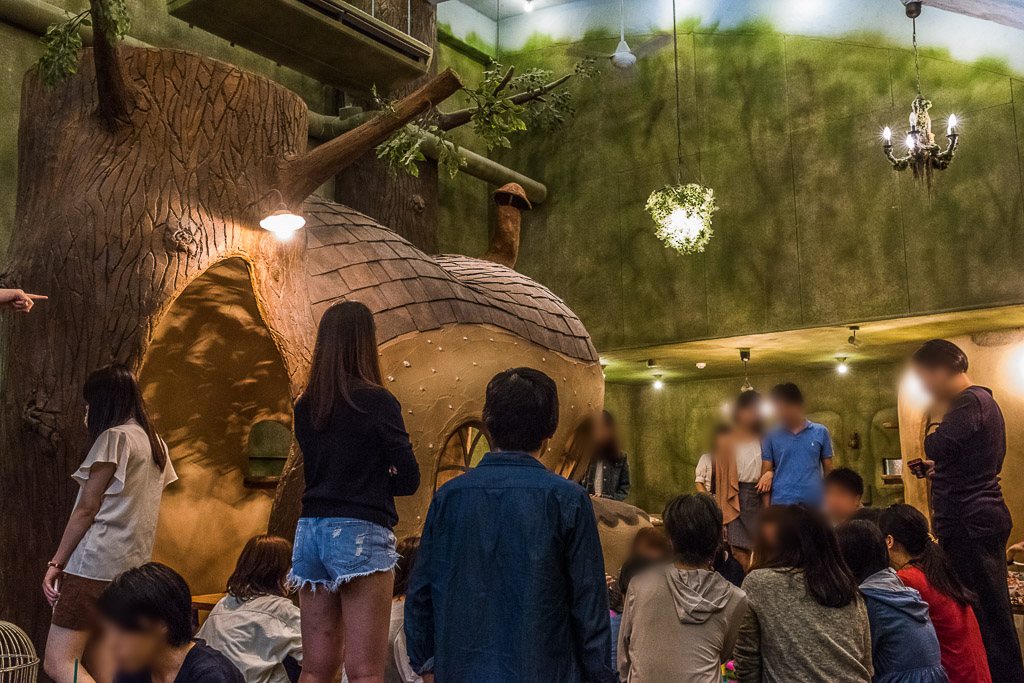 The inside looks amazing! !
It is quite different from other cat cafes.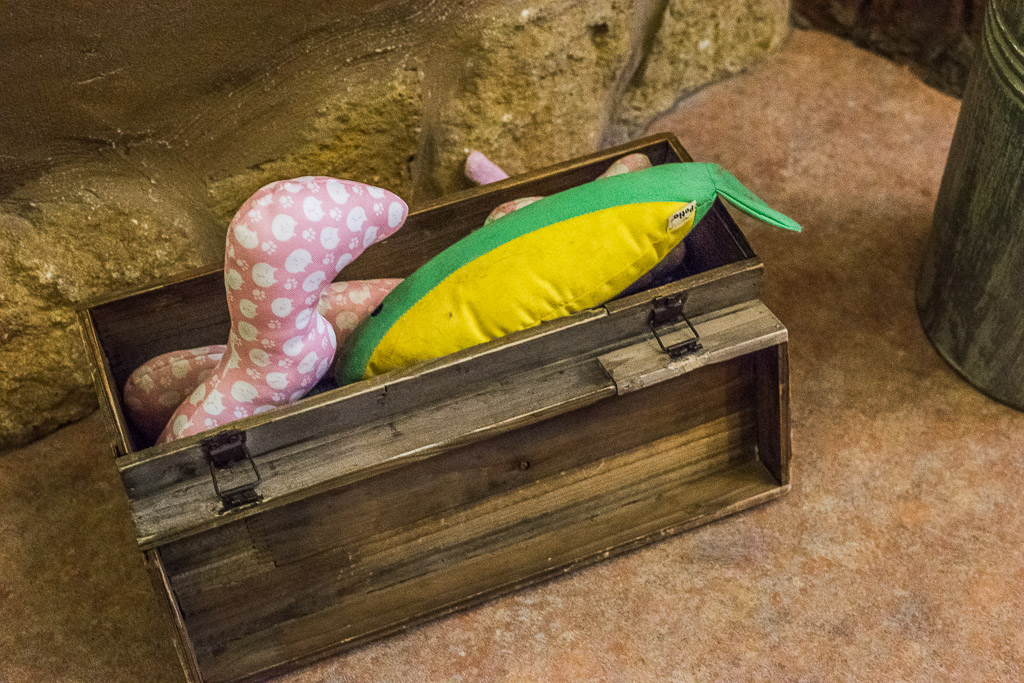 Toy case is fashionable also.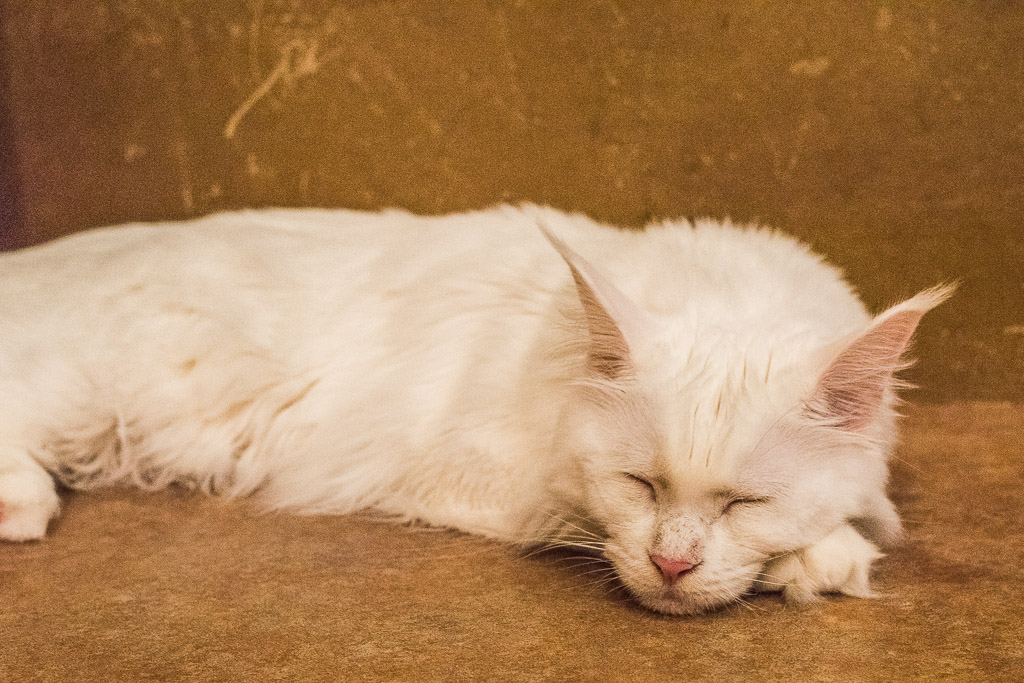 Even a cat sleeping in the middle looks like something fashionable.
Inside the Temarinoouchi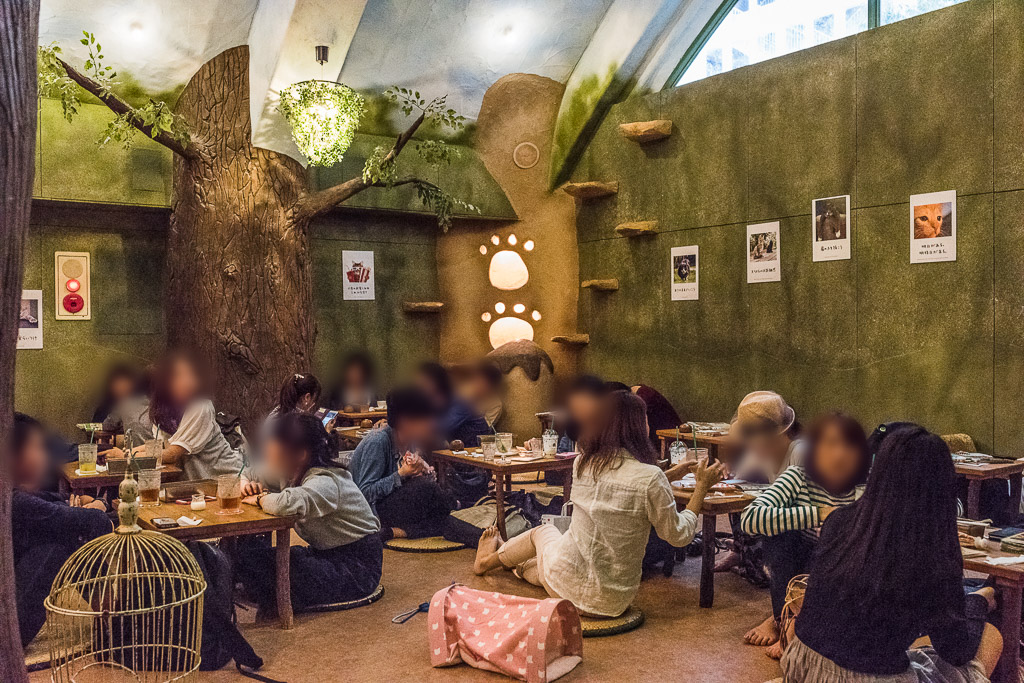 There were a lot of people in the store like this.
When I counted, about 40 people were in the store.
It 's more like enjoying the atmosphere than touching a cat.
Depending on the seat, there may be few cats.
Most of customers seemed to enjoy conversations.
…
In other words, if you come alone, you are quite lonely.
mm...
However, interacting with a cat is not always impossible.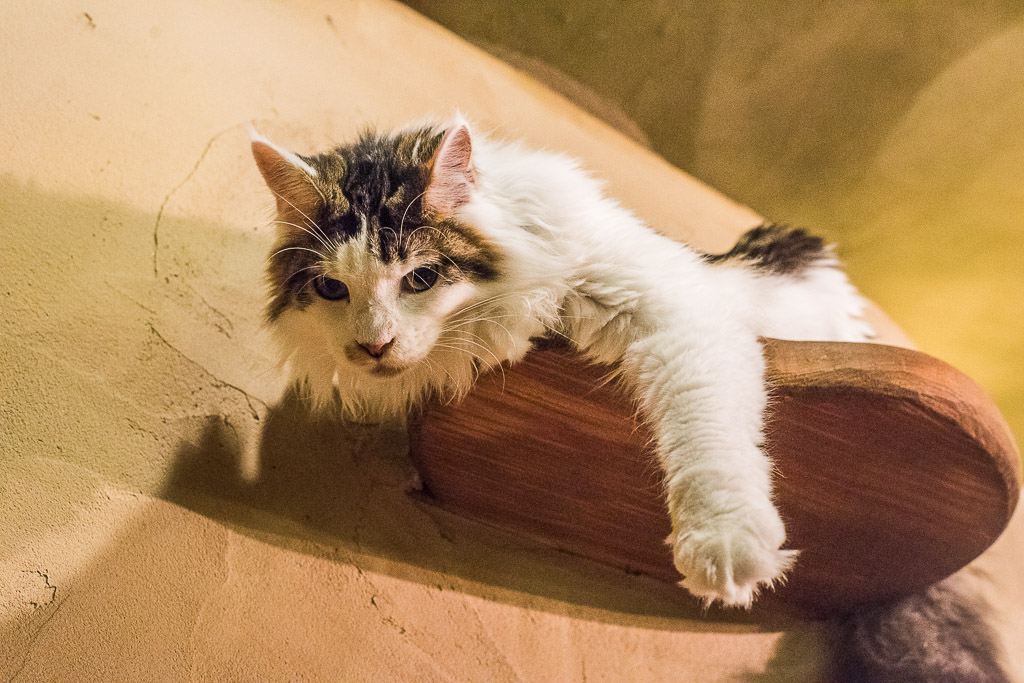 You can walk freely inside the store, so you can go where the cats are and relax with the cats.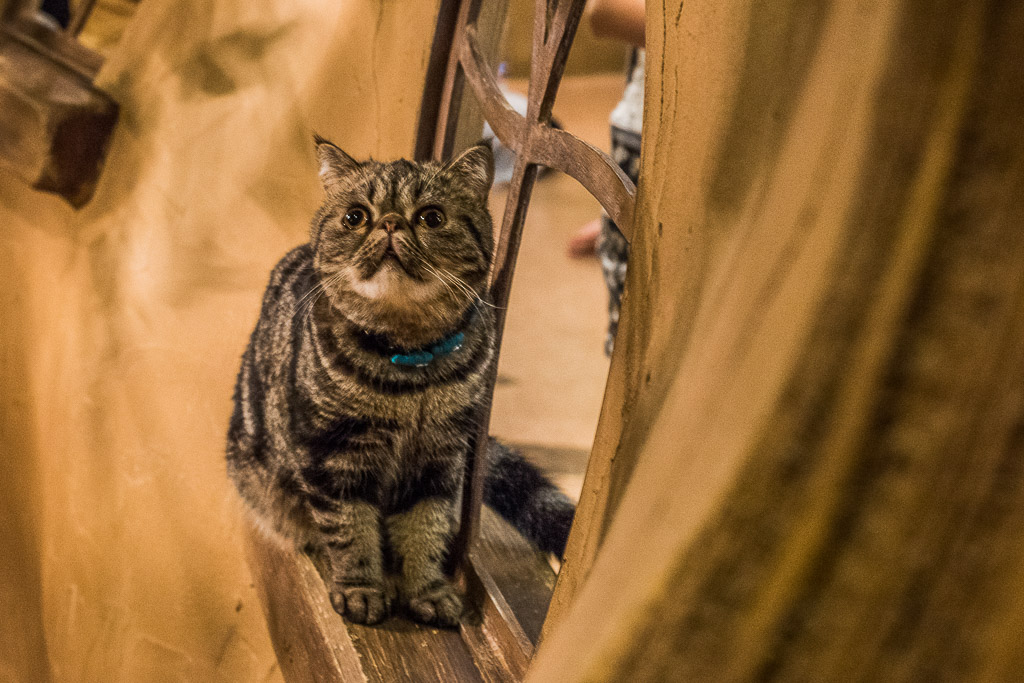 What a cute.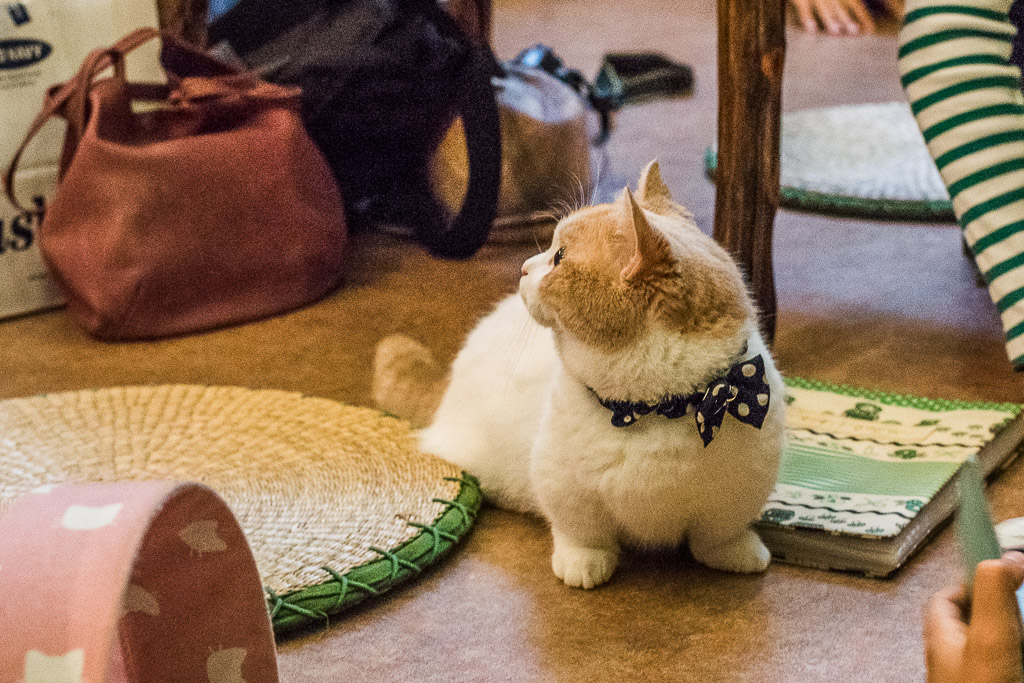 There was a cat whose legs were shorter than me.
What a Short leg!
Cats are cute despite short legs.
I have short legs but I have never been told to be cute.
It's sad, isn't it?
The inside is so dark that it's not suitable for taking pictures.
I think that it is better just enjoying conversation than taking pictures. This cat cafe is perfect for dating.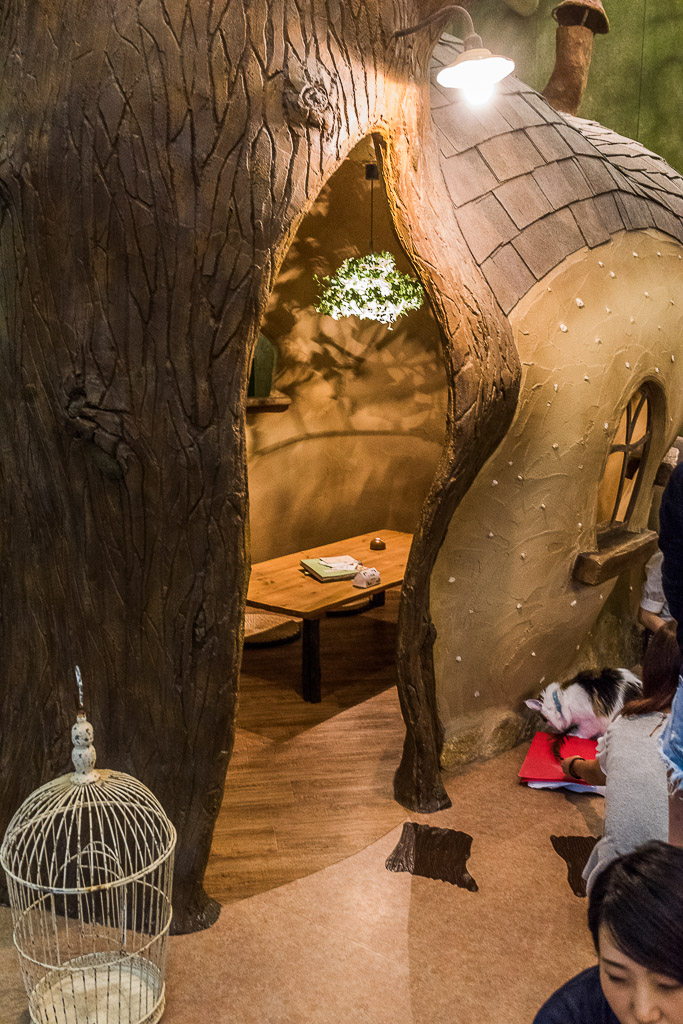 There are some private rooms.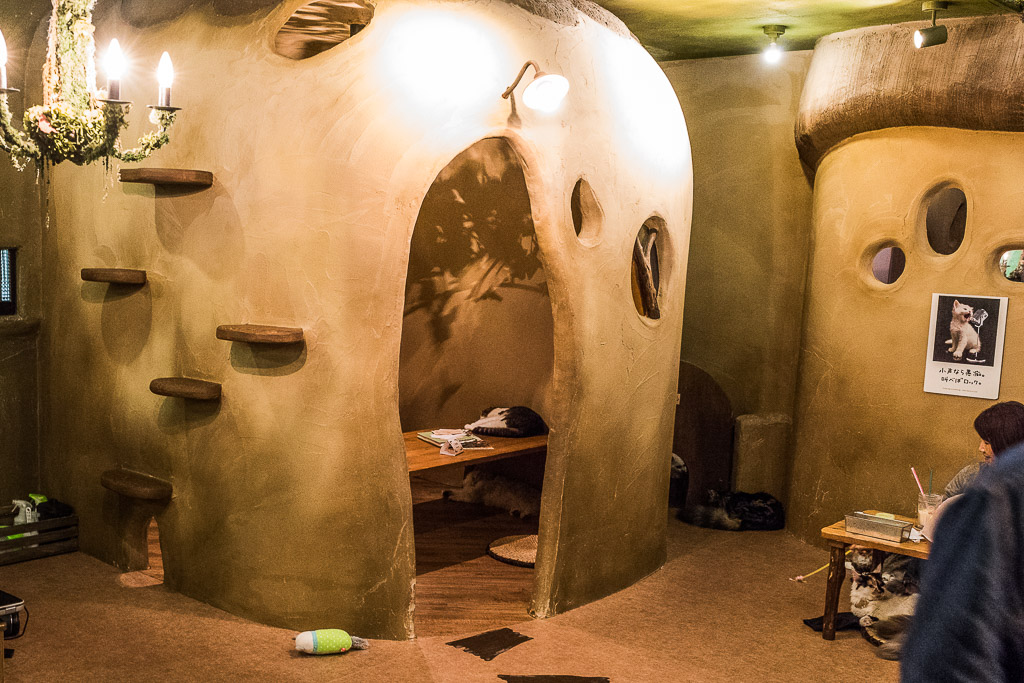 The cat is sleeping in private room ...
Both private rooms were reserved. So if you want these rooms, please book them.
Drink and food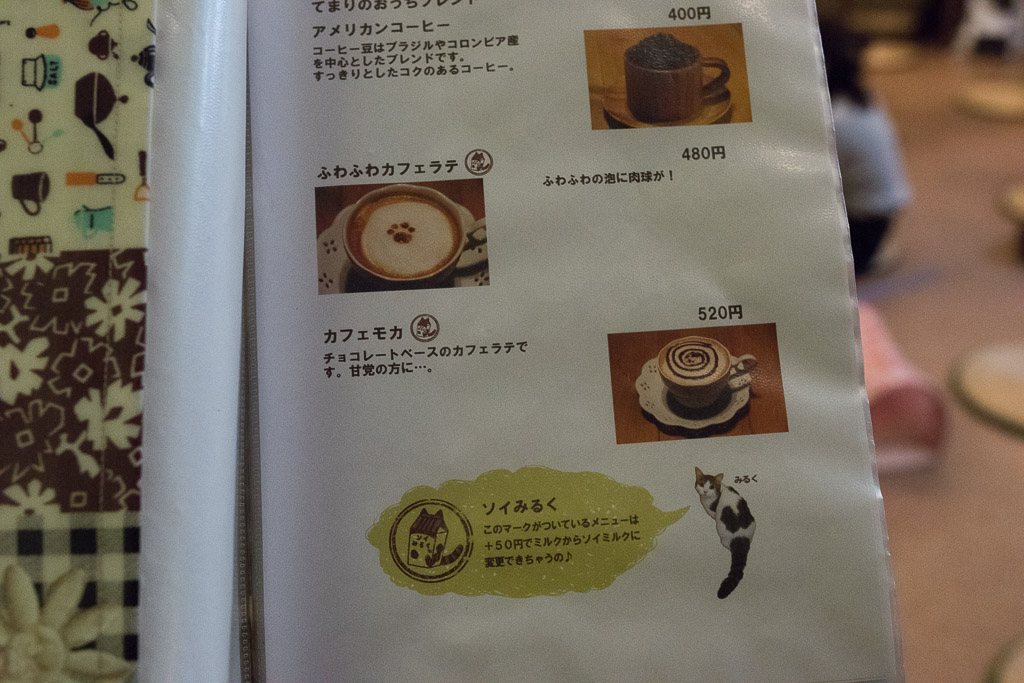 Temarinoouchi has a wide variety of drinks and food.
There are various snacks, hashed beef, curry, etc., and alcohol is also abundant.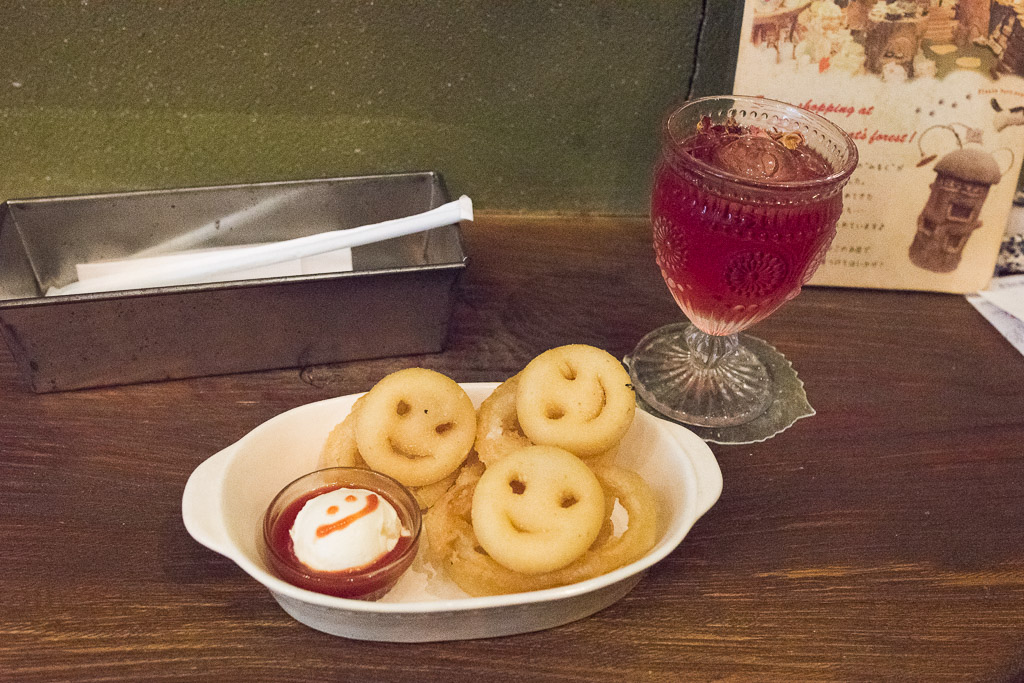 I ordered Berry Ginger Ale (580 yen) and Onion Potato (480 yen).
The taste was a normal.
An unusual system where a clerk brings a cat
You will have little chance to interact with the cat when you are eating.
For that reason, some clerks sometimes walked around the seat with a cat.
It's quite a weird system ...
Price / option
Entrance fee: 1,200 yen (Saturdays, Sundays, and holidays 1,600 yen, 700 yen after 19:00)
No time limit or extension fee.
Drinks are from 400 yen.
Sweets are from 480 yen.
Food and alcohol are also available.
* Admission from age 10 and over.
It can also be chartered.
Weekdays from 10:00 to 12: 00… 38,000 yen
Weekdays from 19:00 to 21: 00… 72,000 yen
Weekdays from 10:00 to 13: 00… 48,000 yen
Weekdays from 19:00 to 22: 00… 87,000 yen
Holiday from 10:00 to 12: 00… 68,000 yen
Holiday from 19:00 to 21: 00… 147,000 yen
Holiday from 10:00 to 13: 00… 78,000 yen
Holiday from 19:00 to 22: 00… 192,000 yen
* If you have a charter, you can bring your own food and drink.
Point of cat cafe temarinoouchi
It is quite crowded even on weekdays.
BGM is mainly the song of birds, and sometimes Disney music.
There are not many cats depending on the seating area.
Since couples and girls are the main, one person is a little lonely.
There is no manga.
Rather than playing with cats, everyone enjoys the atmosphere and conversation with friends.
I could hardly touch the cat.
Cats are not stinky.
A wide variety of food and drinks.
The atmosphere inside the store is amazing.
Store information
2-13-14 Kichijojihonmachi, Musashino City, Tokyo, Musashi Forum III, 3F
A 5-minute walk from the north exit of Kichijoji Station.
Business hours: 10:00 to 21:00
Regular holiday: Irregular holidays
Store URL:てまりのおうち
Store phone number:0422-23-5503
My cat cafe ranking
It is my own ranking that went to various cat cafes and became a cat cafe meister (self-name).
Please refer to this when you want to date with friends, when you want to date, when you want to spend time alone, when you want to play with your family and cat.
Nearby cat cafe