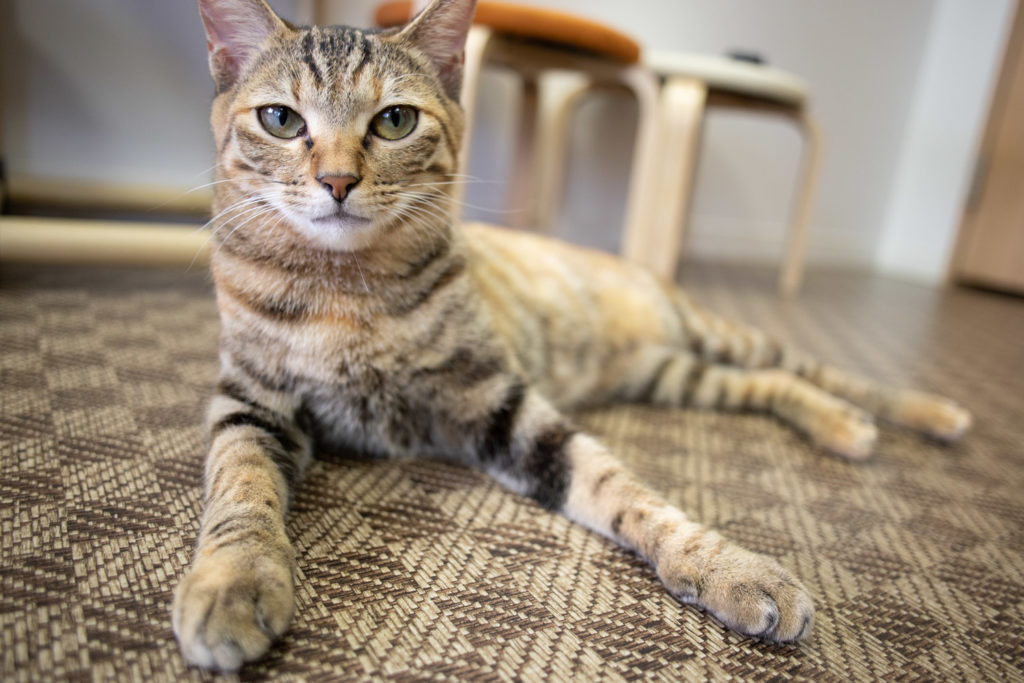 I went to Tamayura in Nihonbashi. Mostly Japanese will imagine that there is office area to hear Nihonbashi. But you can find a cat cafe. The shop is not big but it's good for people that want to play with cat by them self. Cats are used to be stray cats. The shop looks after them now but you can be a new owner if you want.
[Tokyo japan Cat cafe] Nihonbashi Tamayura reviews!

Video
Tamayura location
It's located in 1 min from A3 exit of Ningyosho station on foot.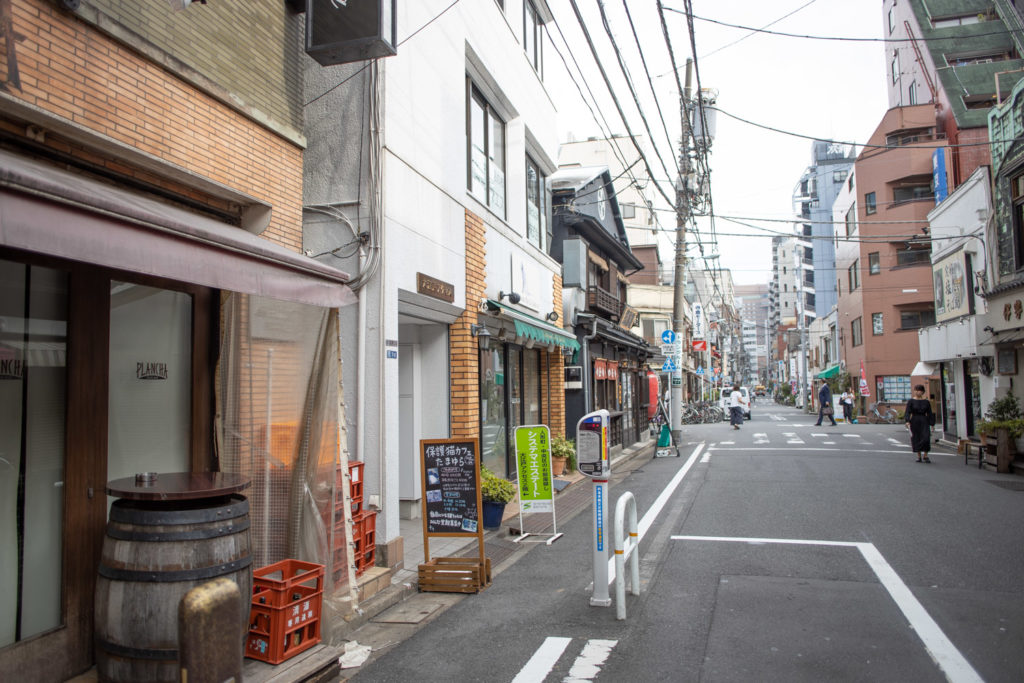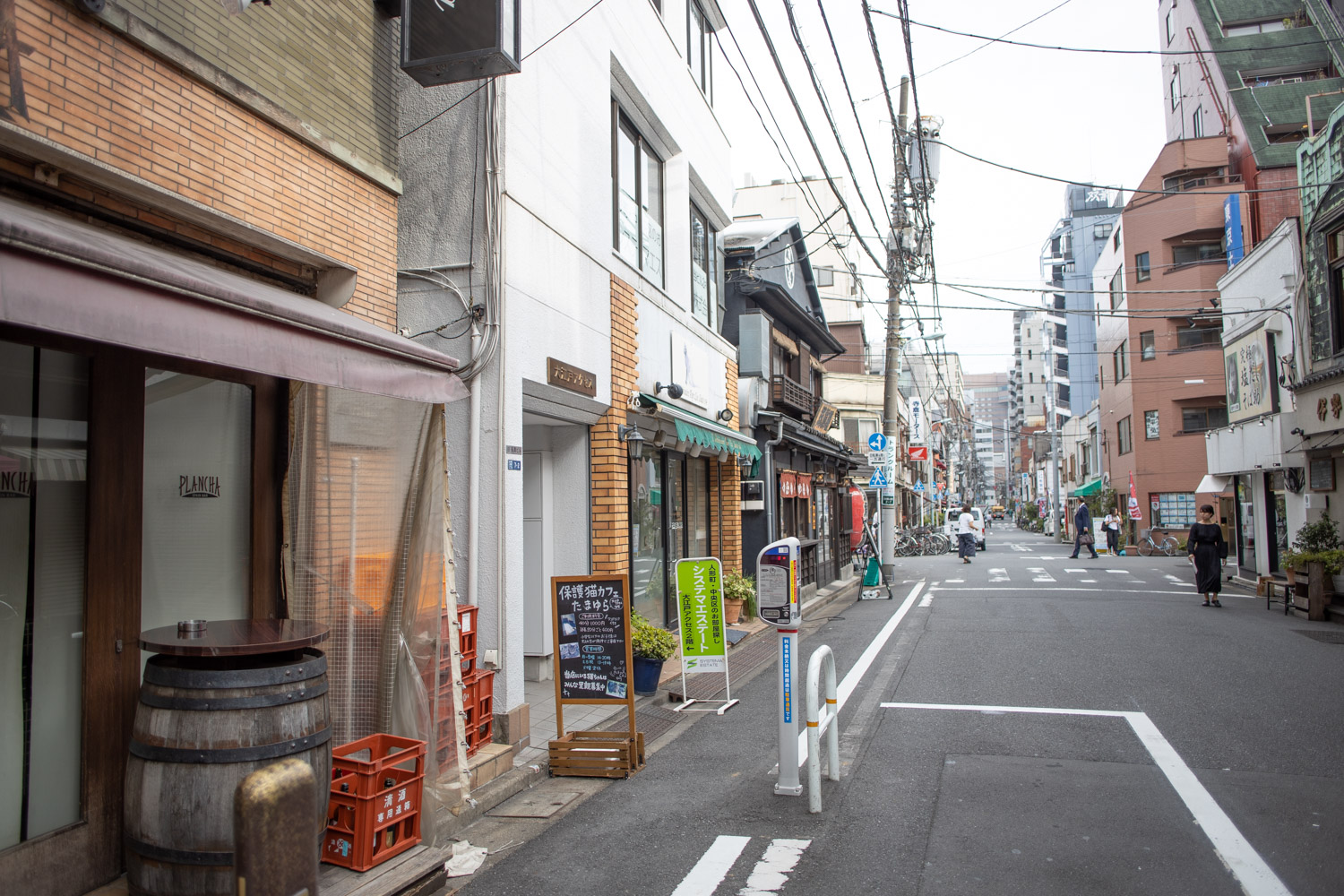 You will see signboard. Don't miss it. Take the elevator to the 3rd floor and you will arrive at Tamayura.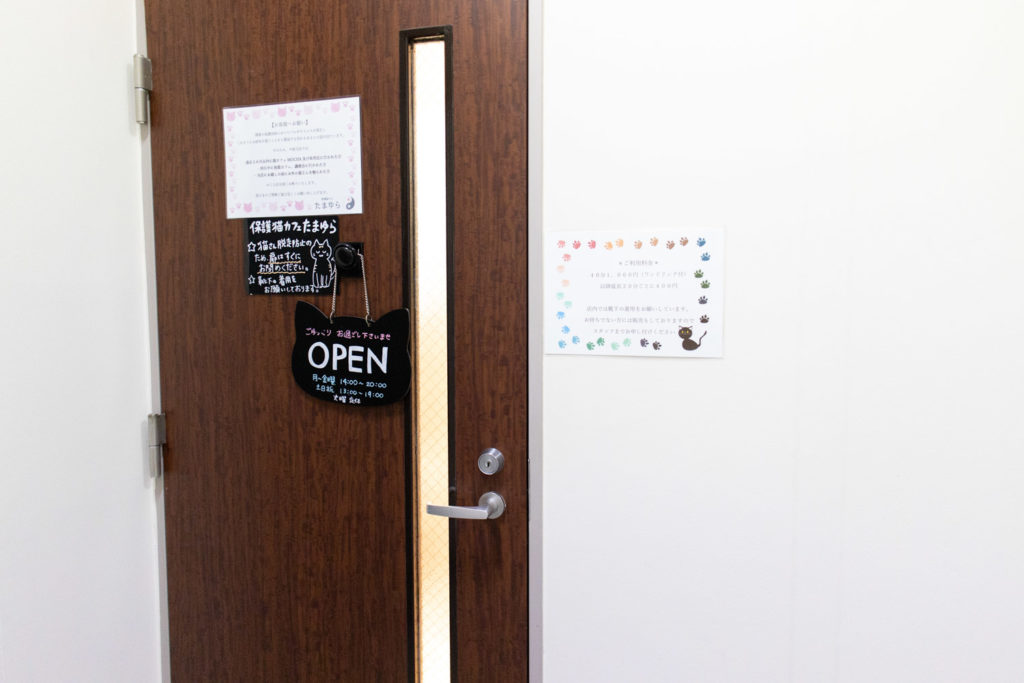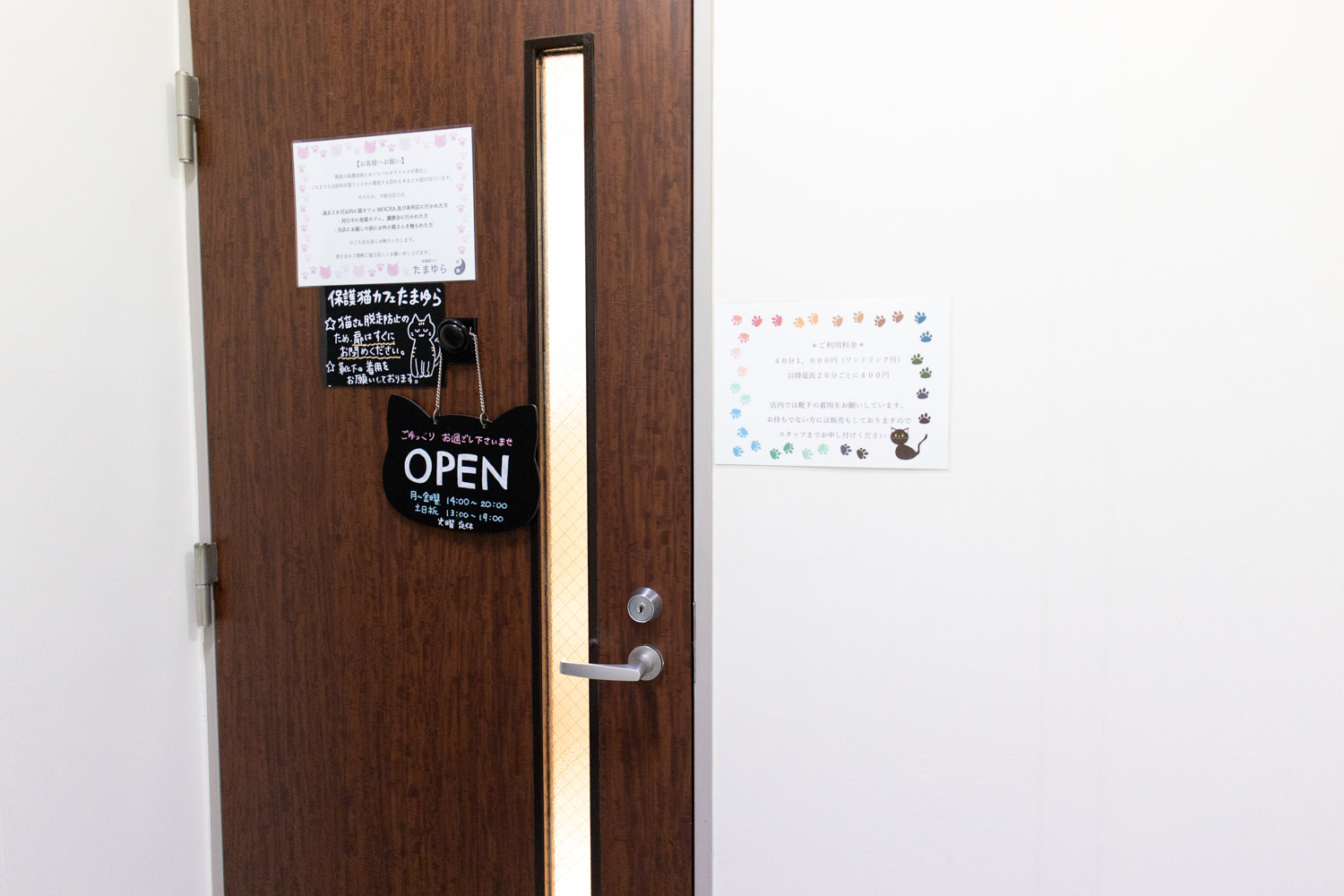 This is an entrance.
Let's get into Tamayura!
The clerk will explain some notices.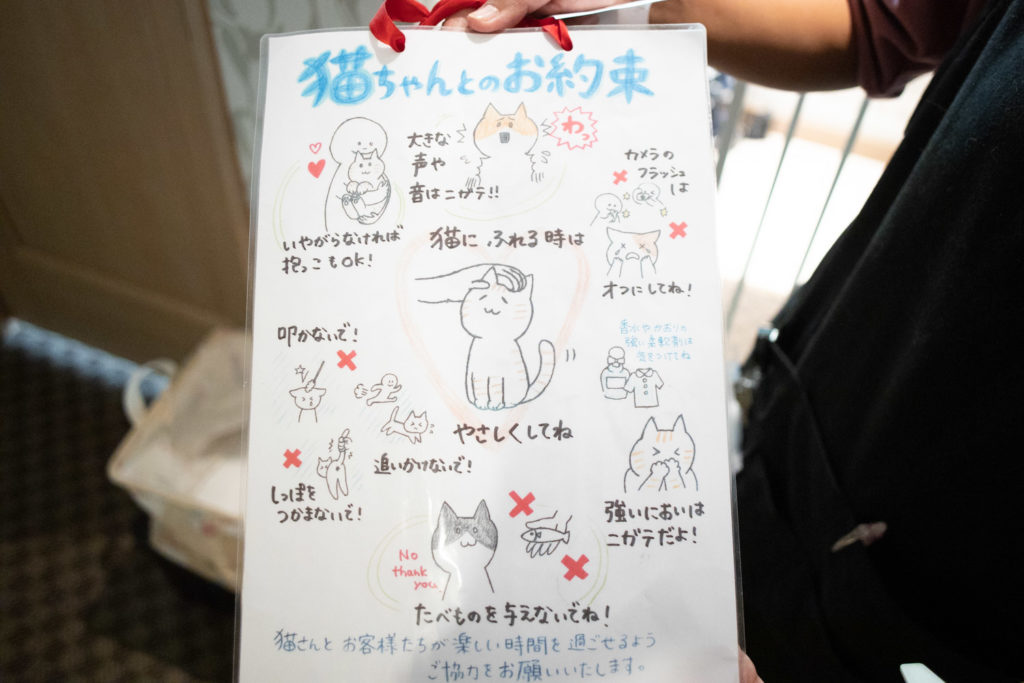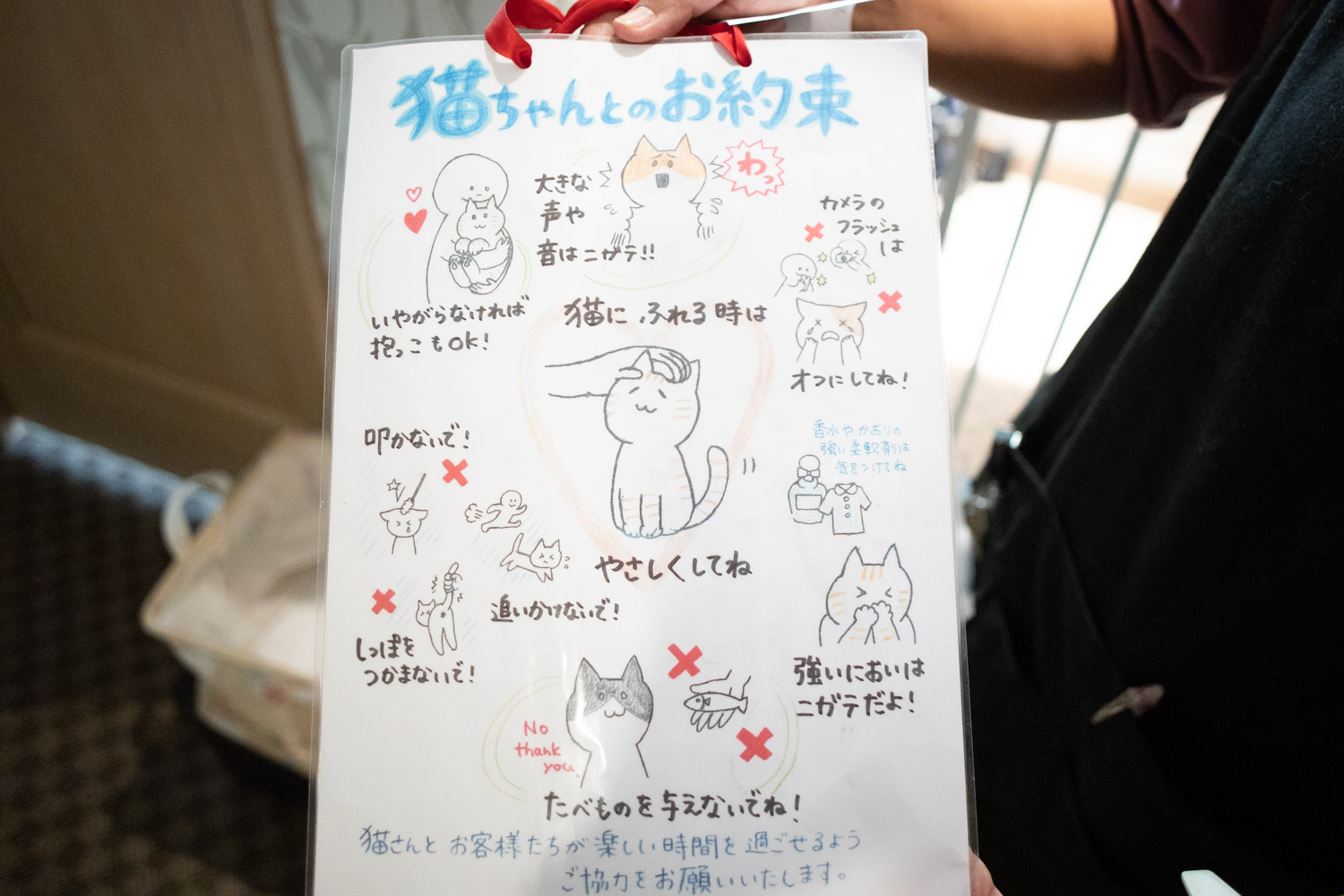 You can hug cats if they are sure.
Don't speak loud.
Don't use flash.
Don't hit cats.
Touch cats gently.
Don't grab a cat's tail.
Don't chase cats.
No strong smell (like a perfume).
Don't feed food.
Don't put on perfume when you go to a cat cafe.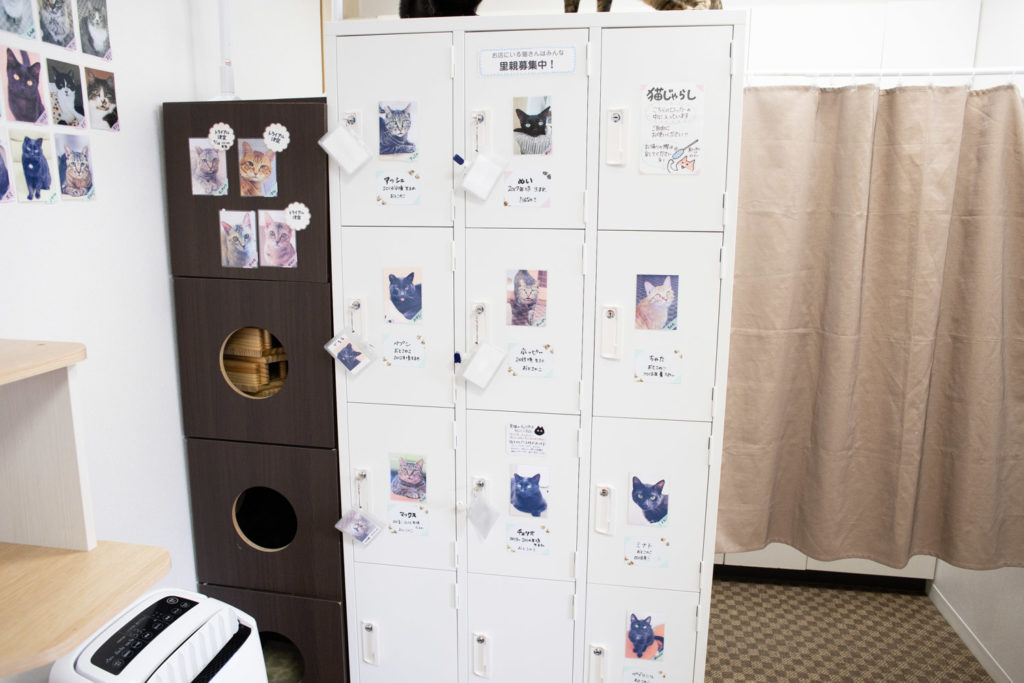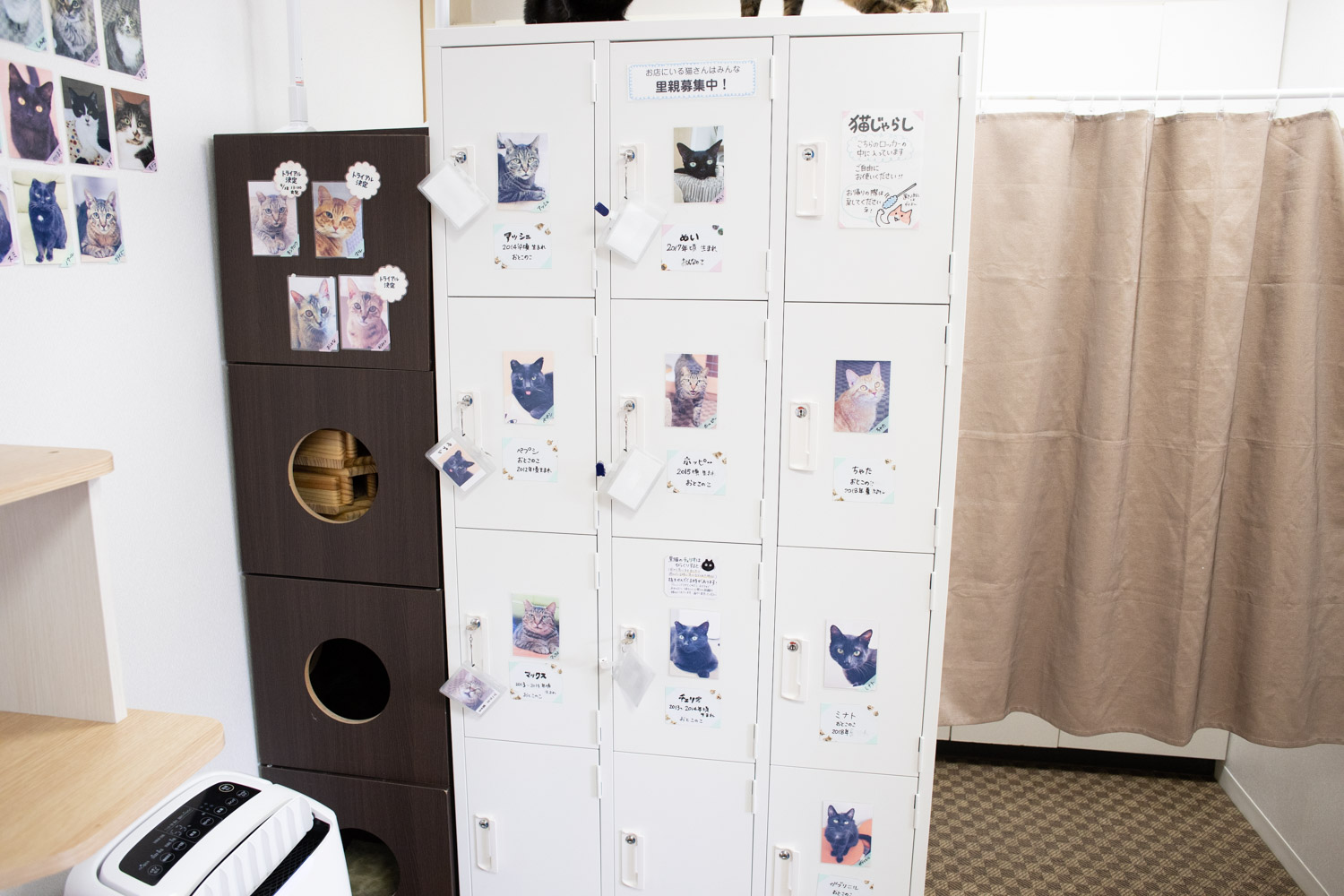 You can use a locker. Here are profiles of the cats.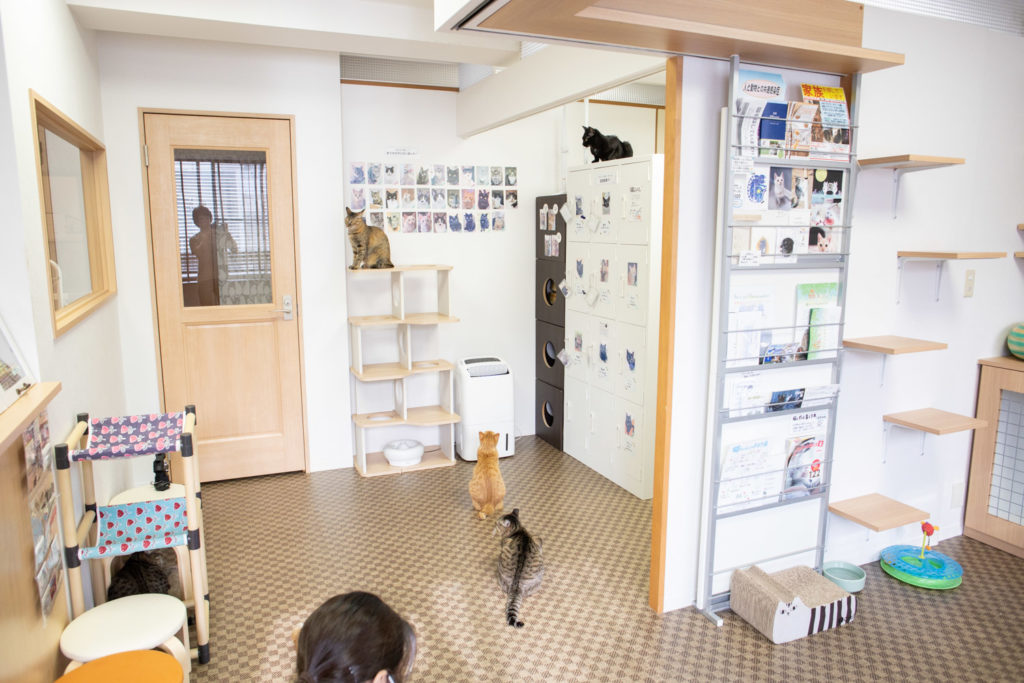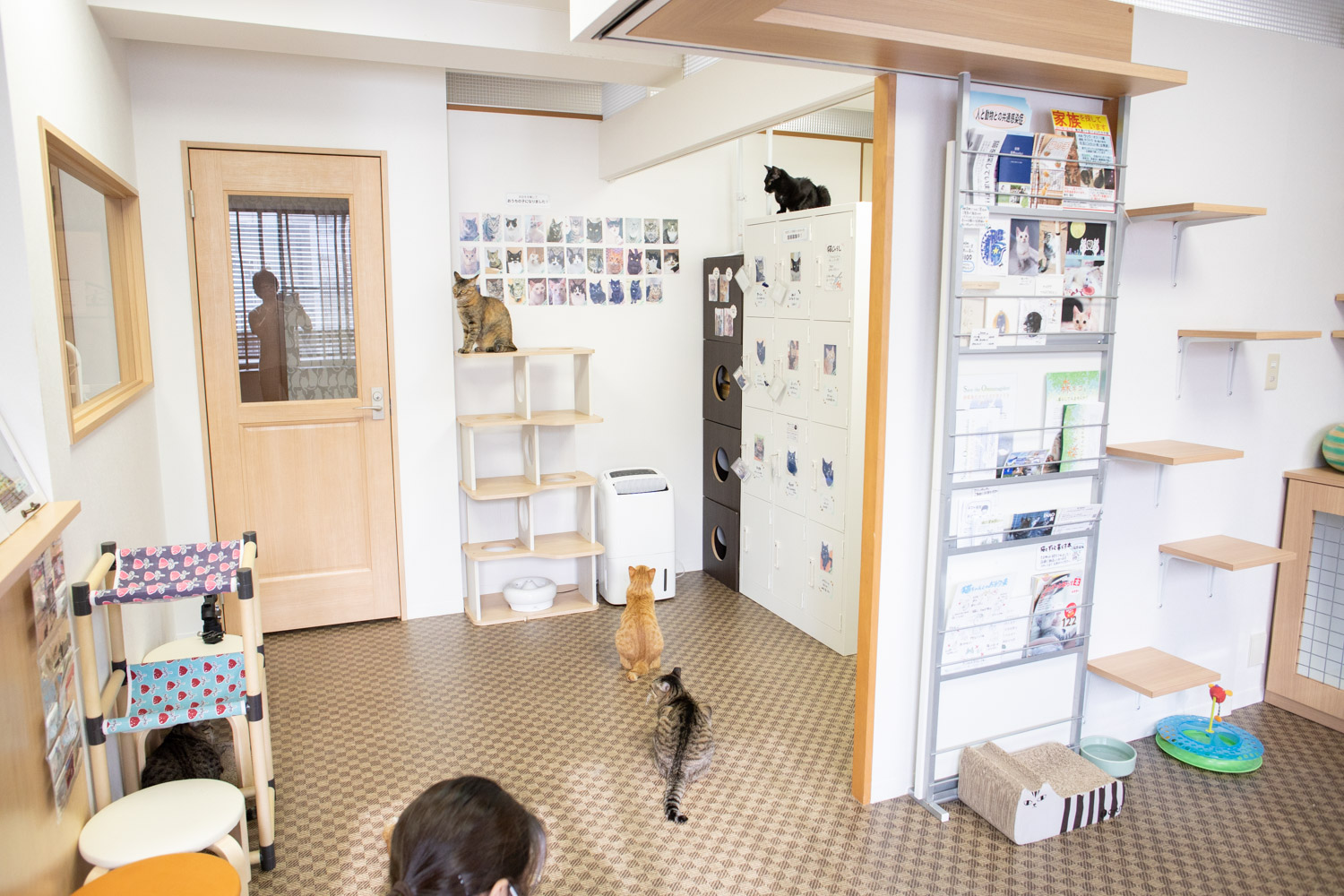 This is inside. It's not wide.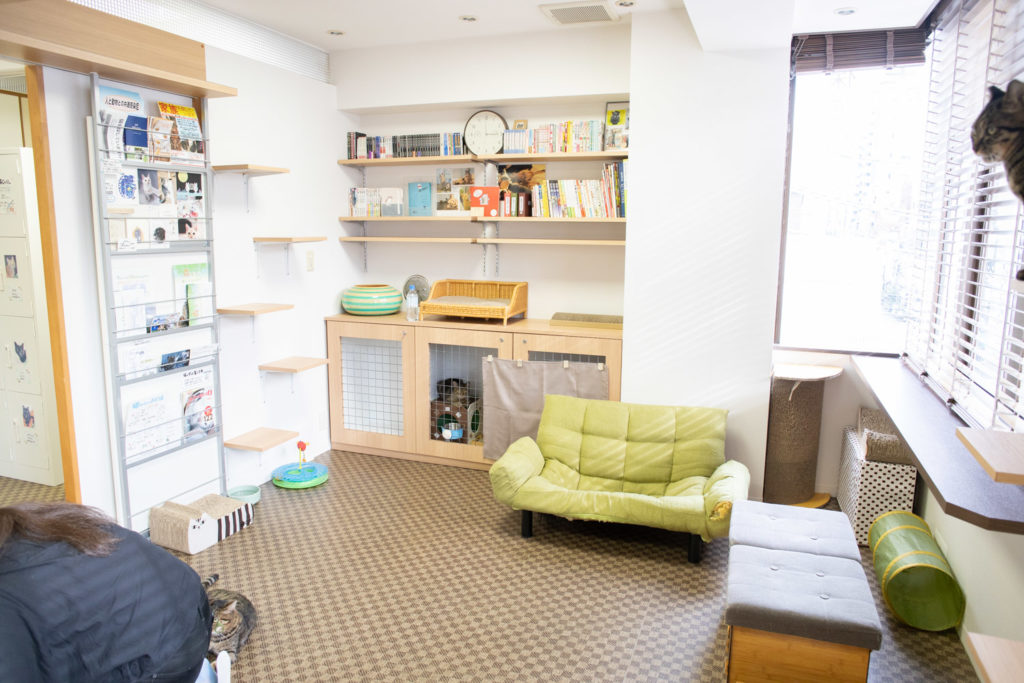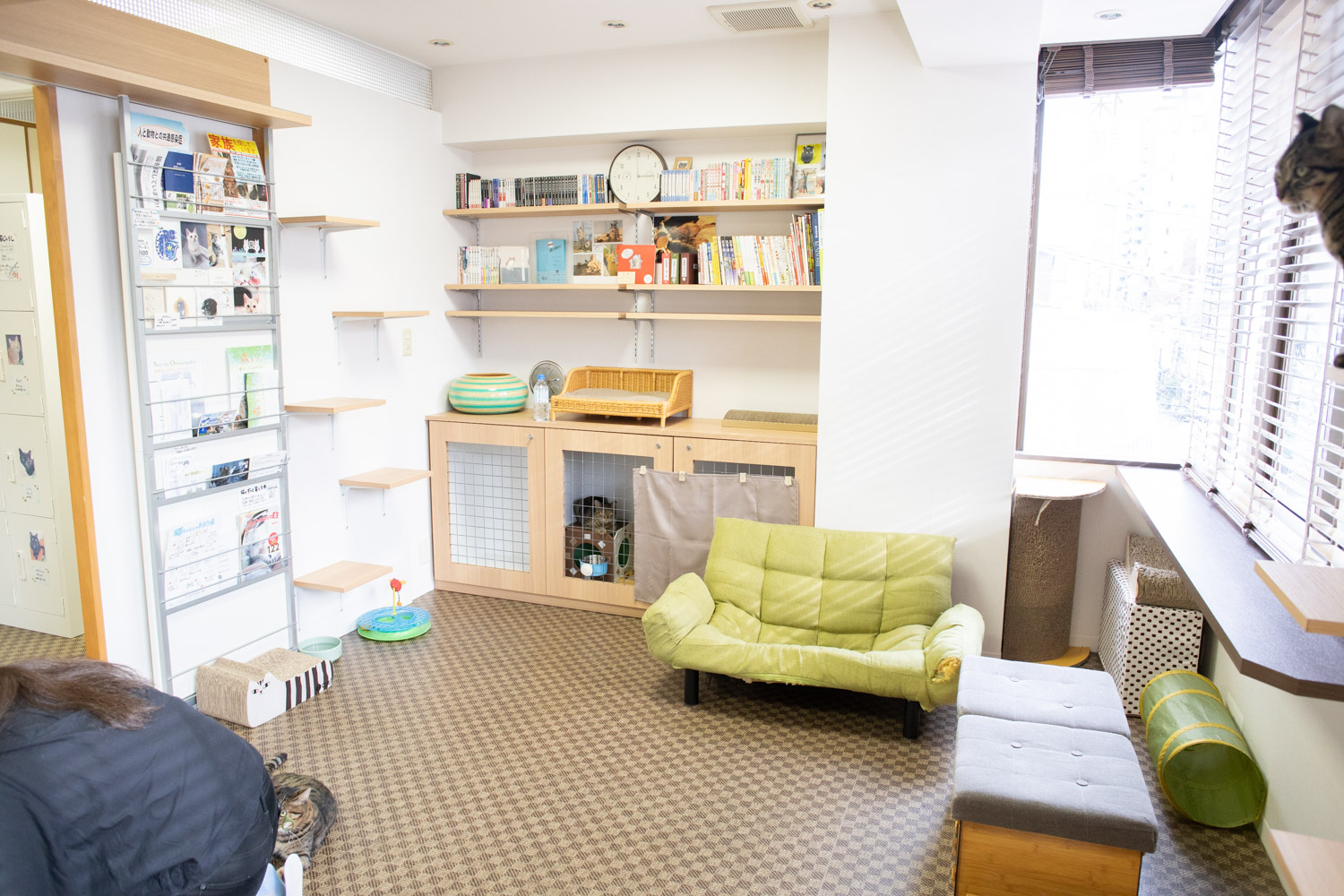 The other side. There are some comics and books.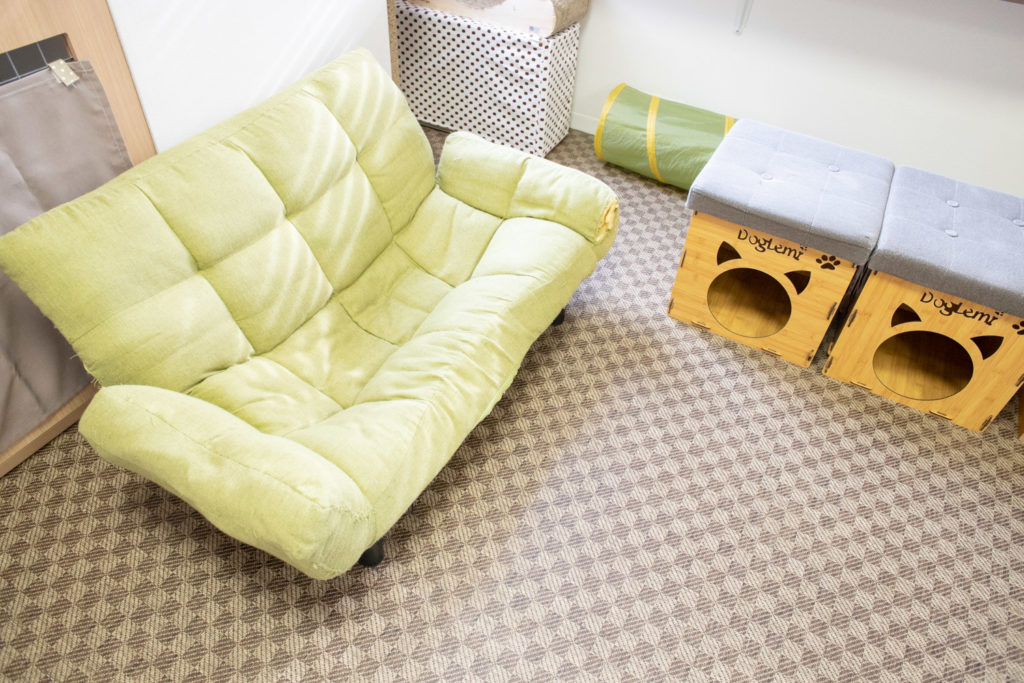 There is a sofa for human.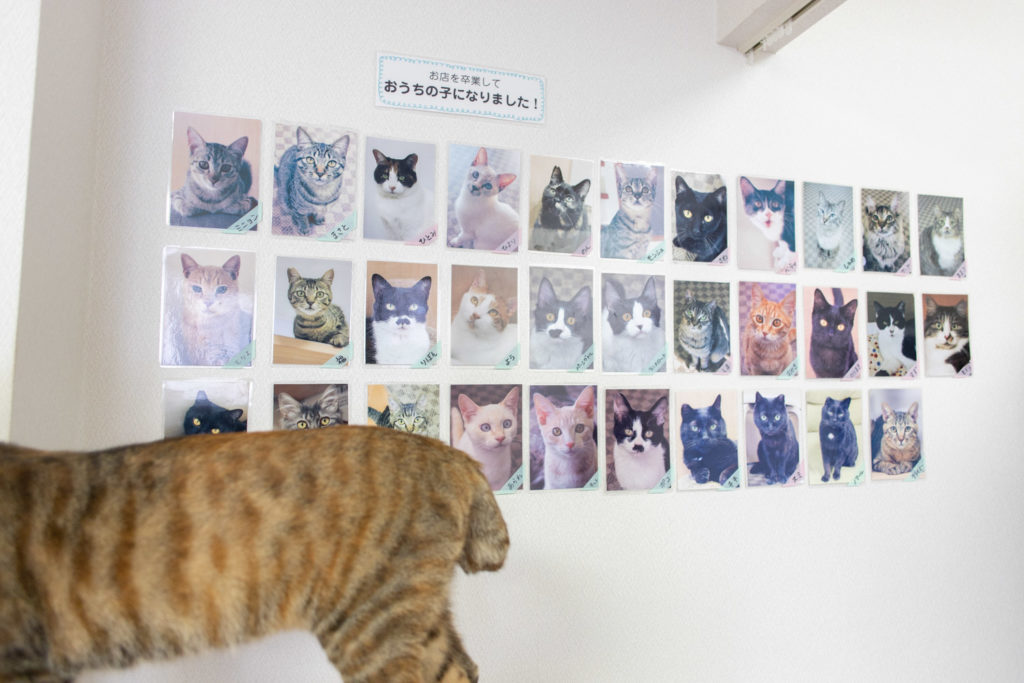 They used to be this shop. They already had found new family. Look at the cat's ass.
Cats of Tamayura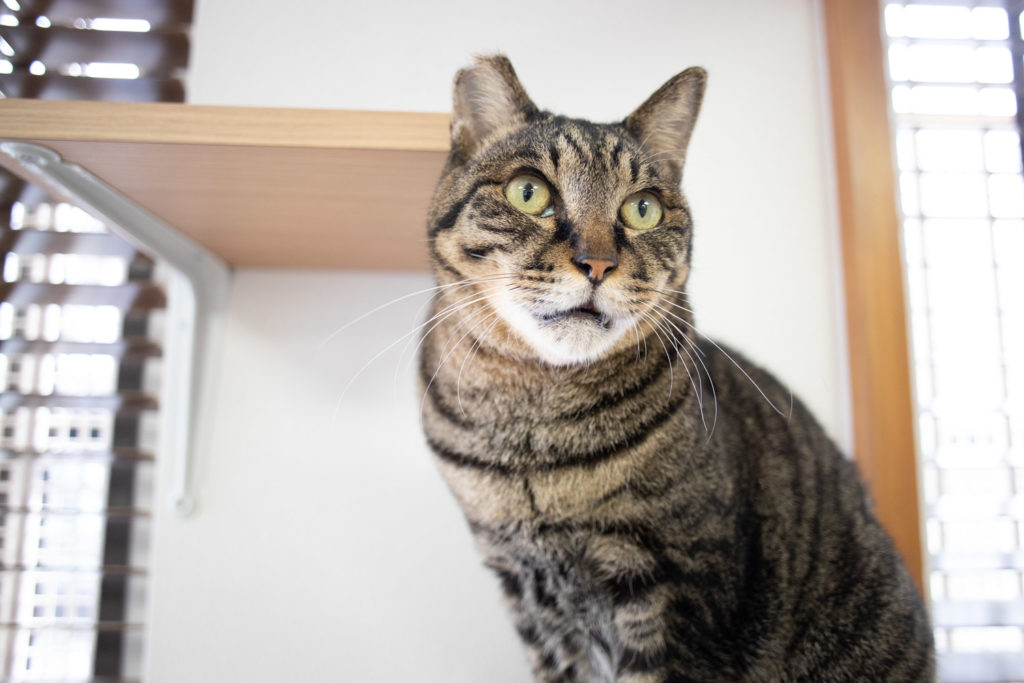 Cats weren't afraid of camera.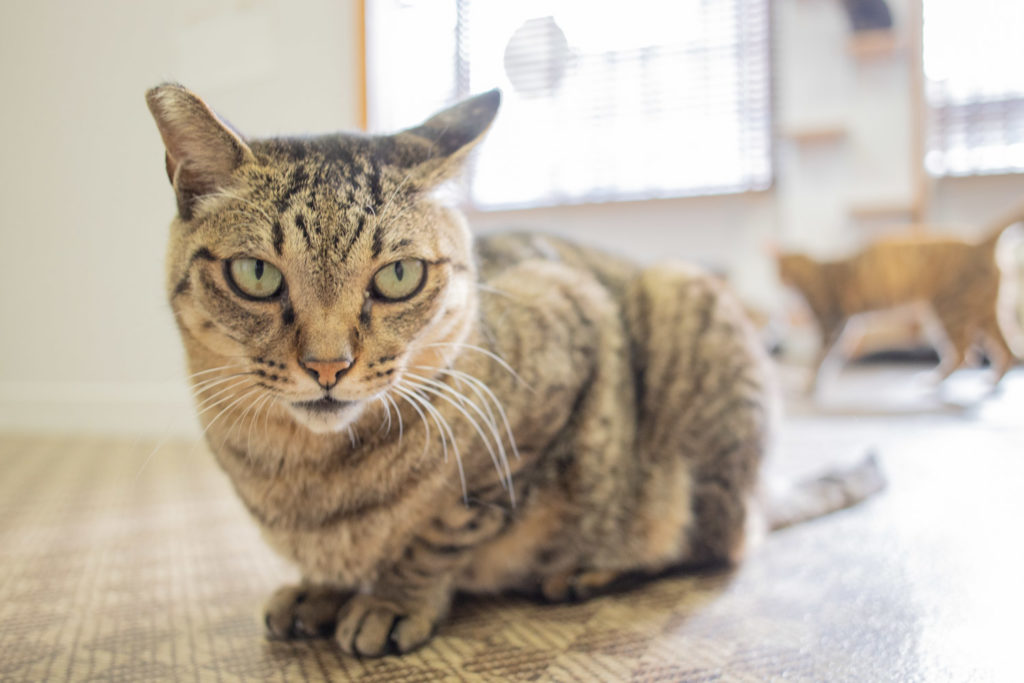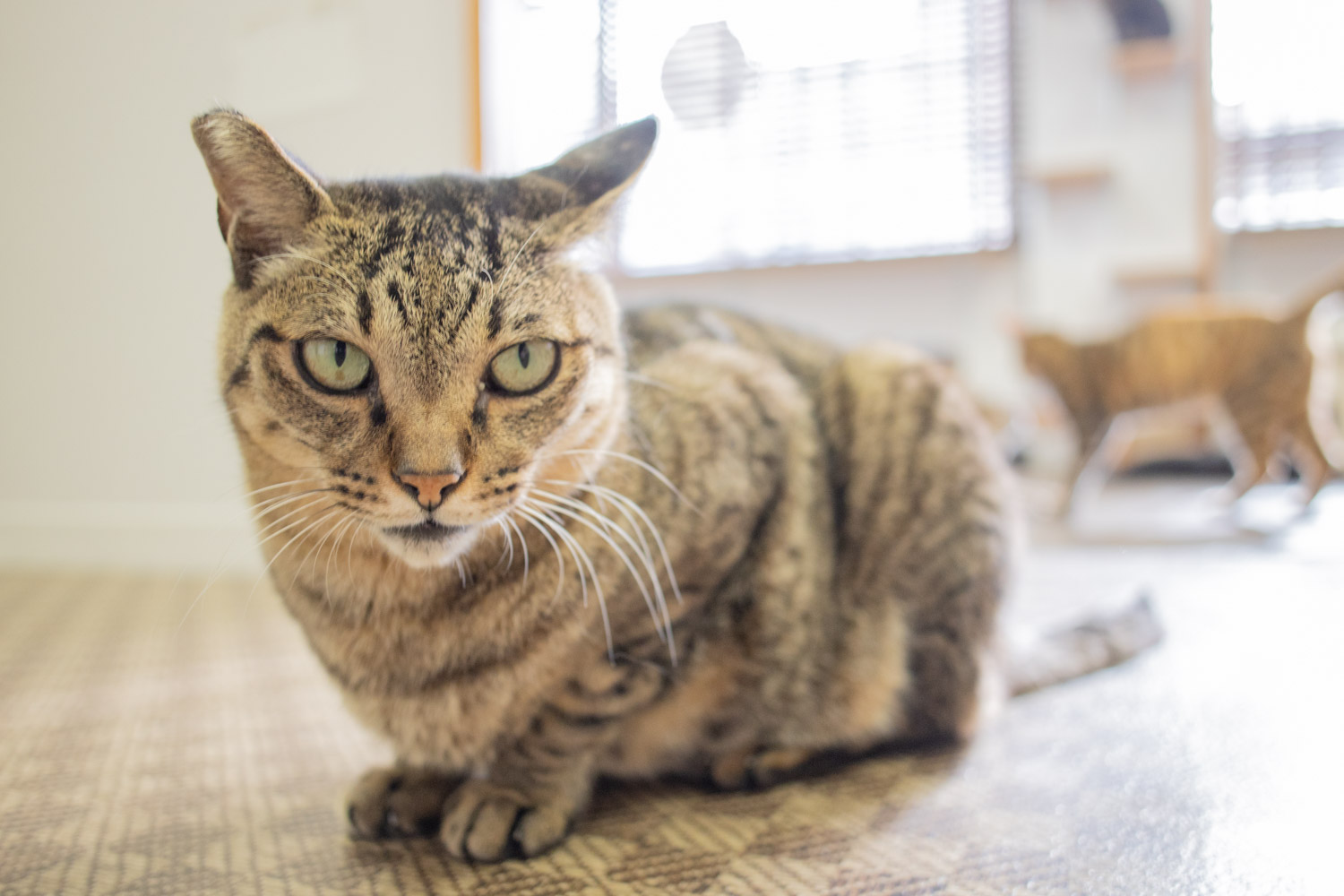 But I couldn't be friend with them. It was too difficult to stroke them nicely.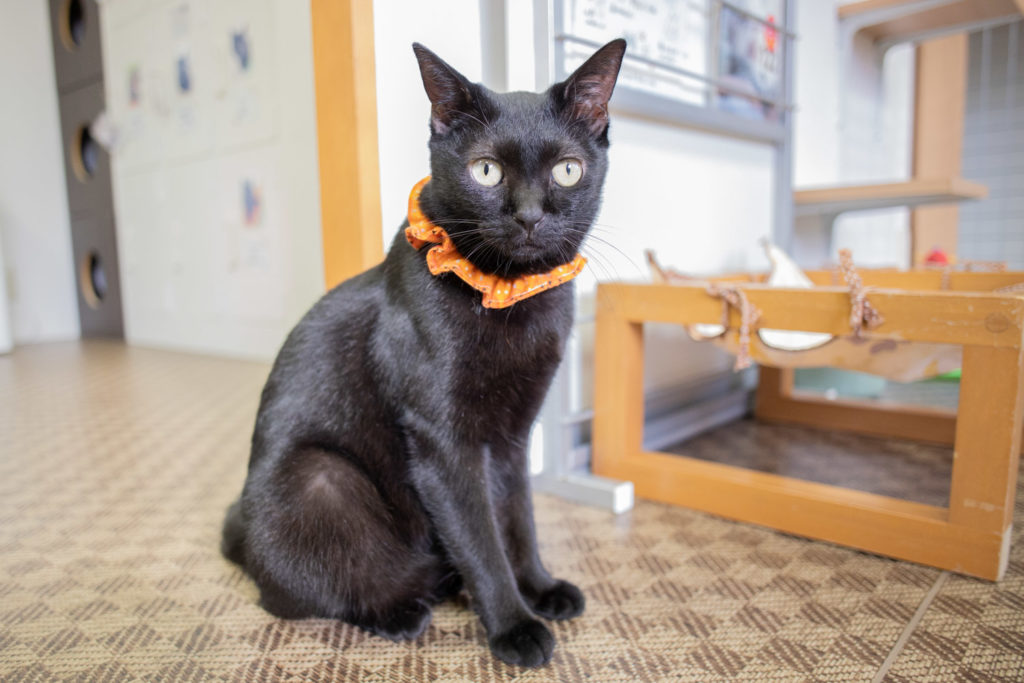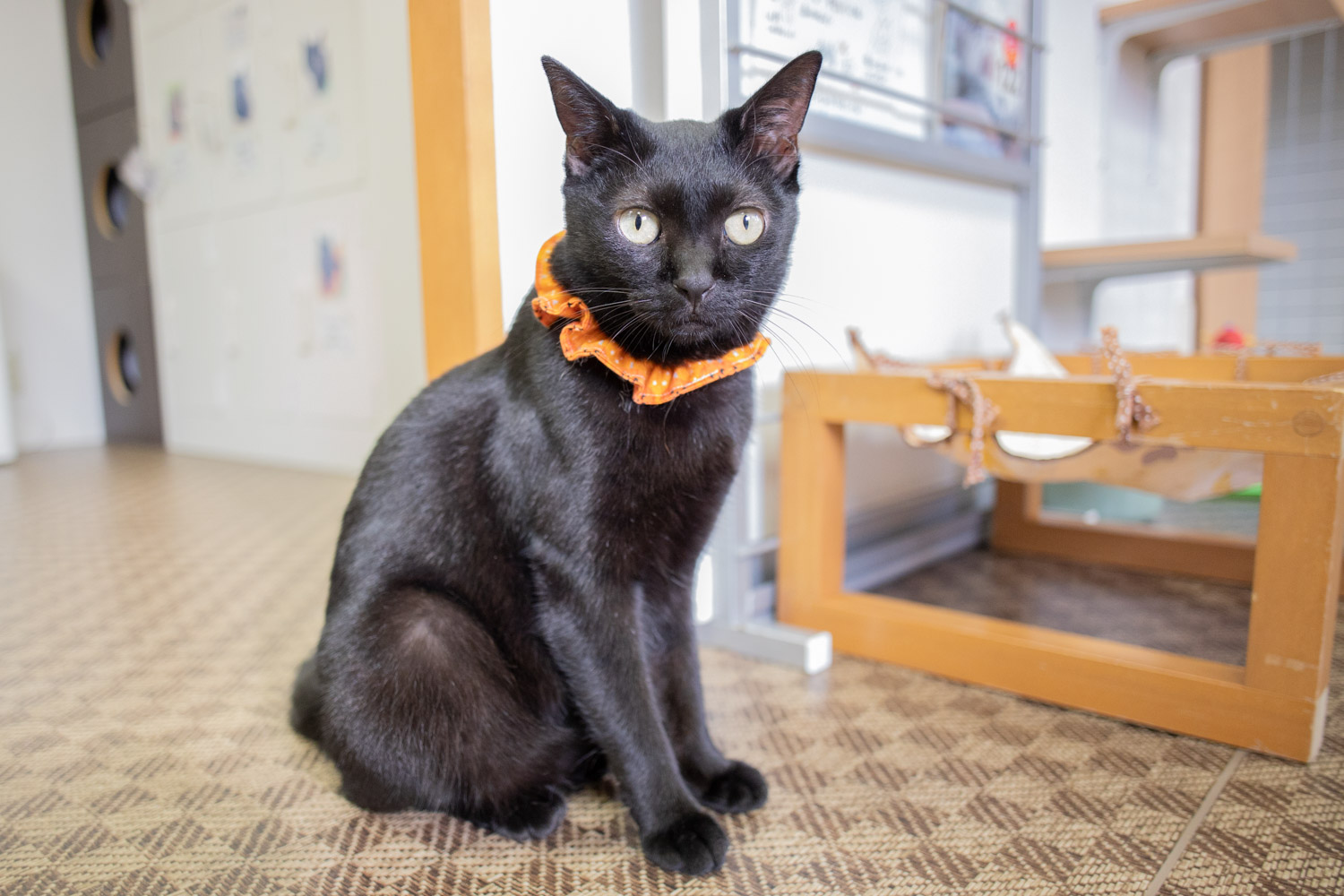 The cat looked at me.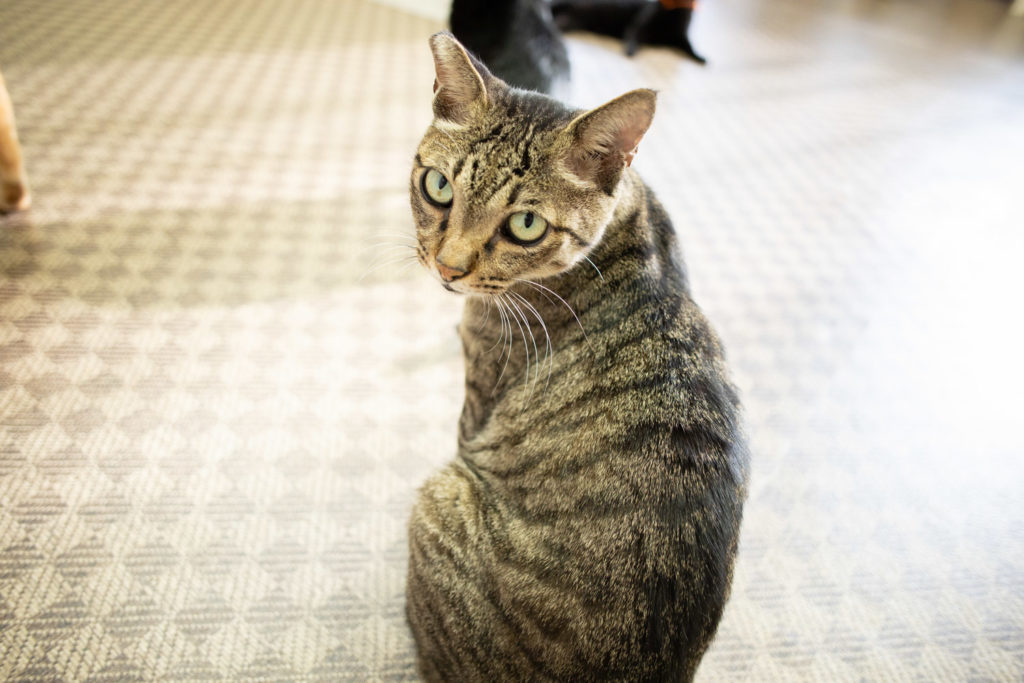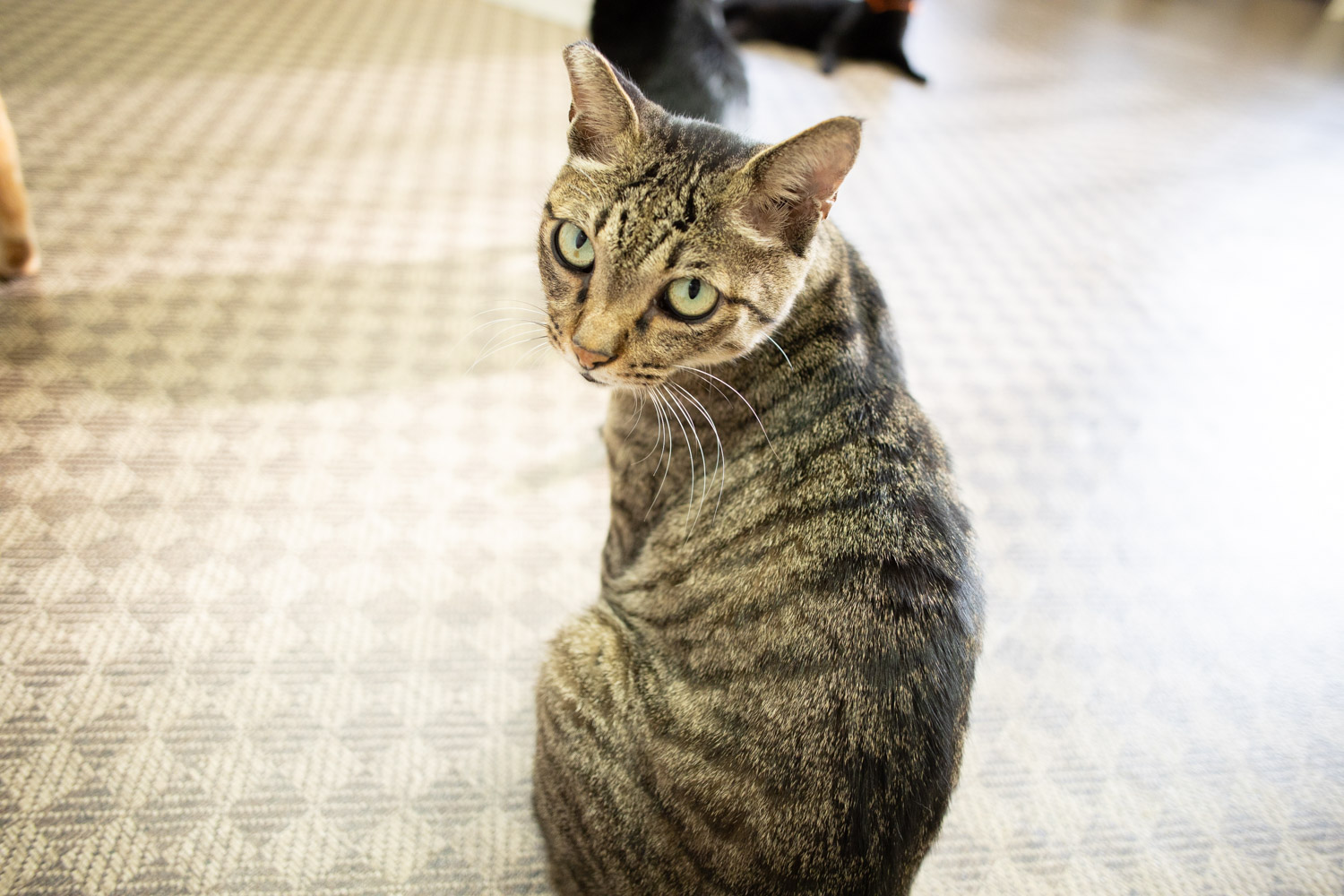 The beautiful cat.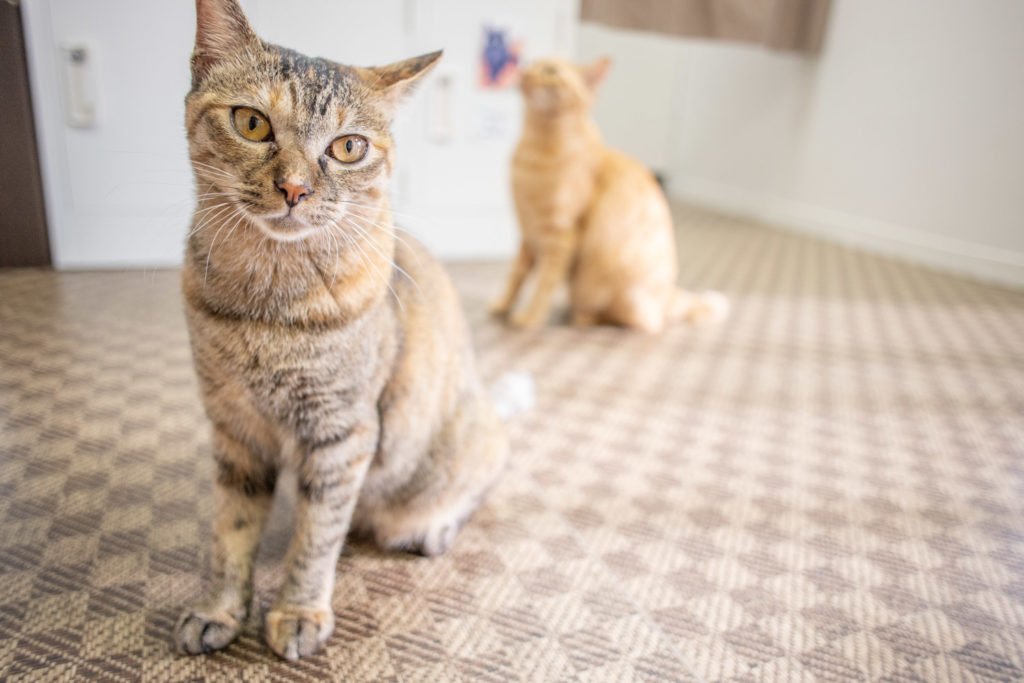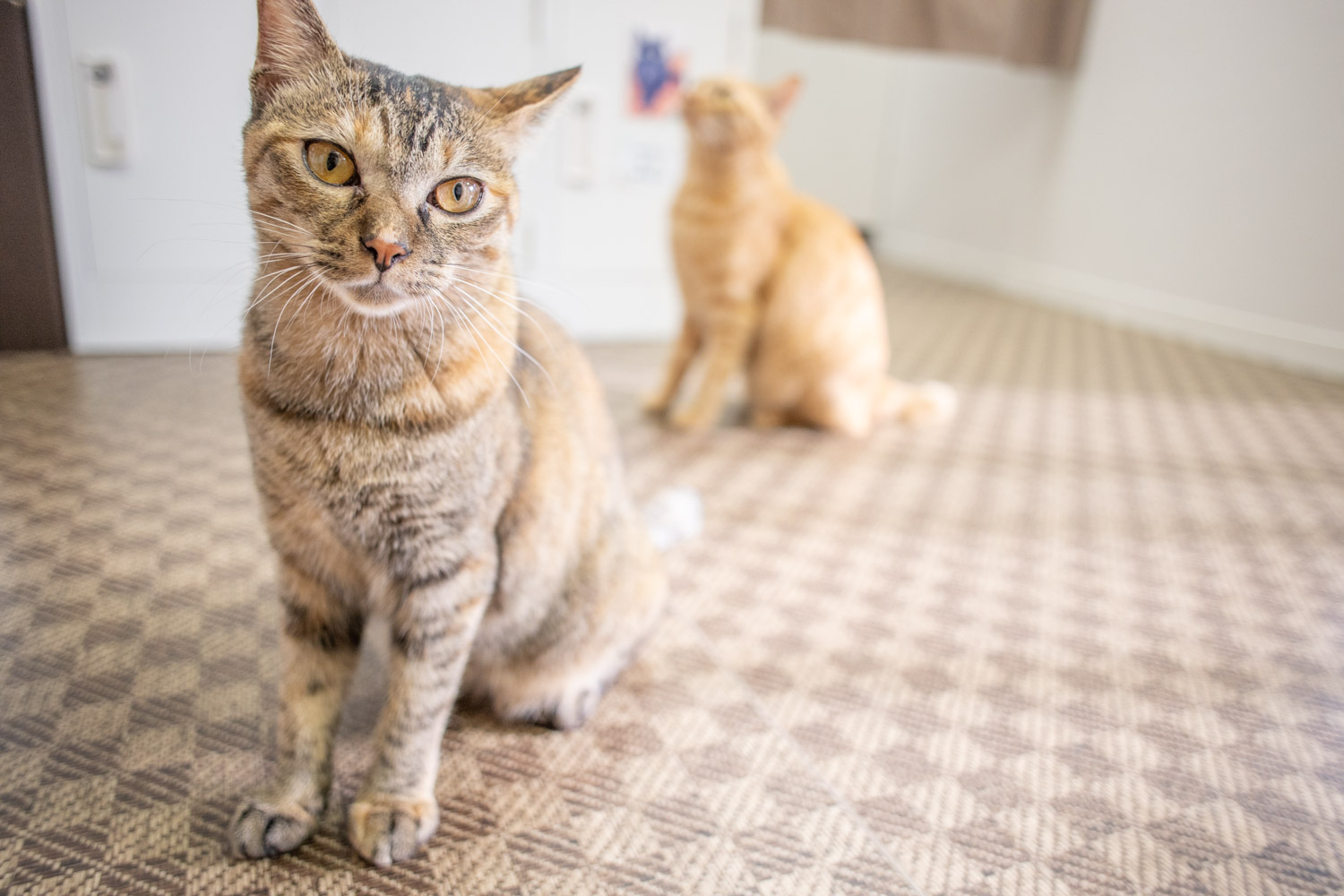 Cats have good relationship each other.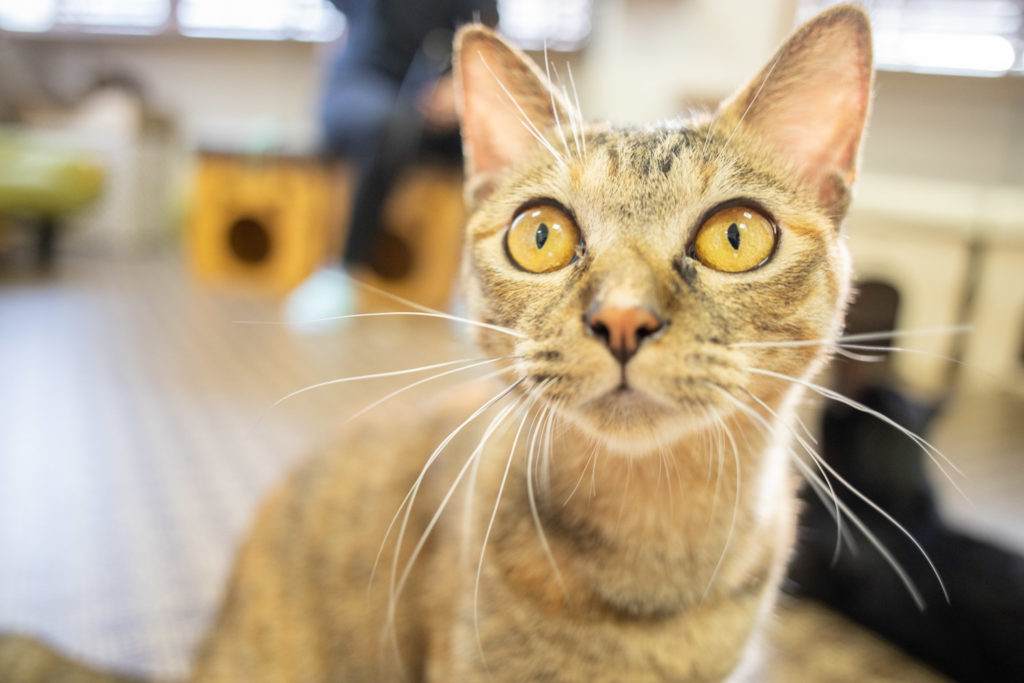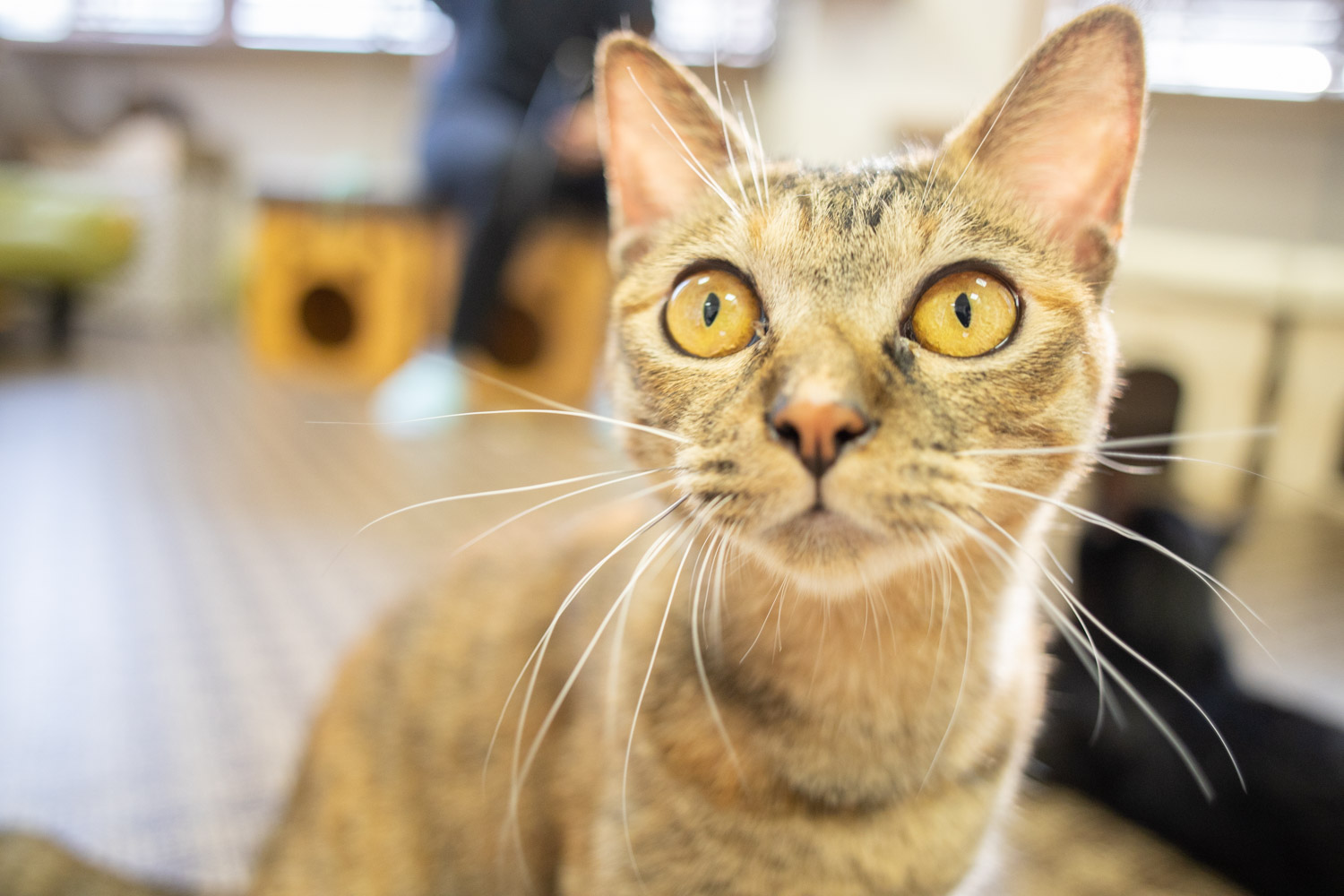 You can get closer.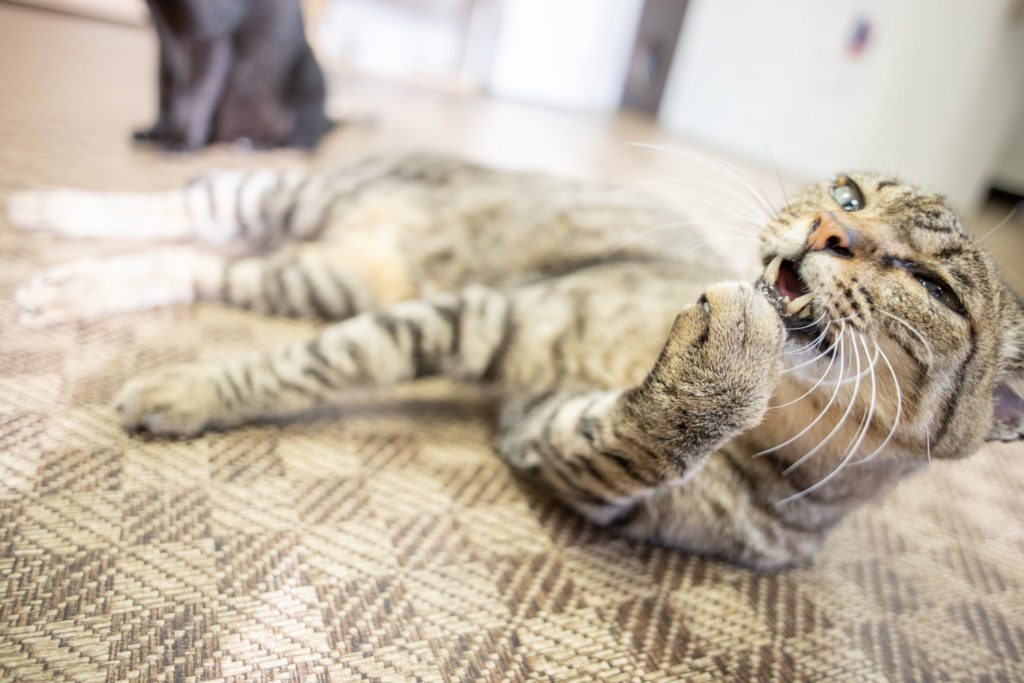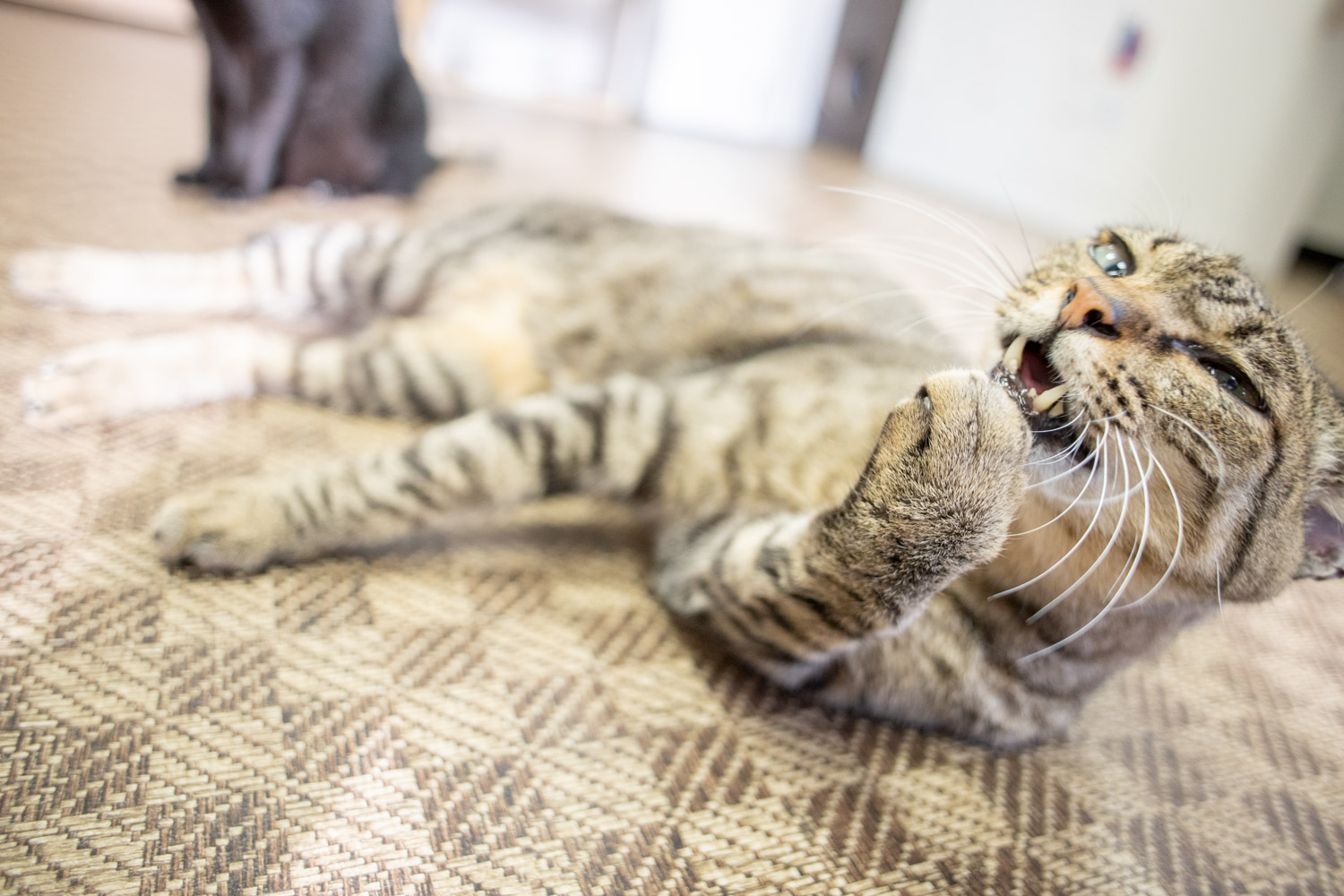 The cat cleaned his face.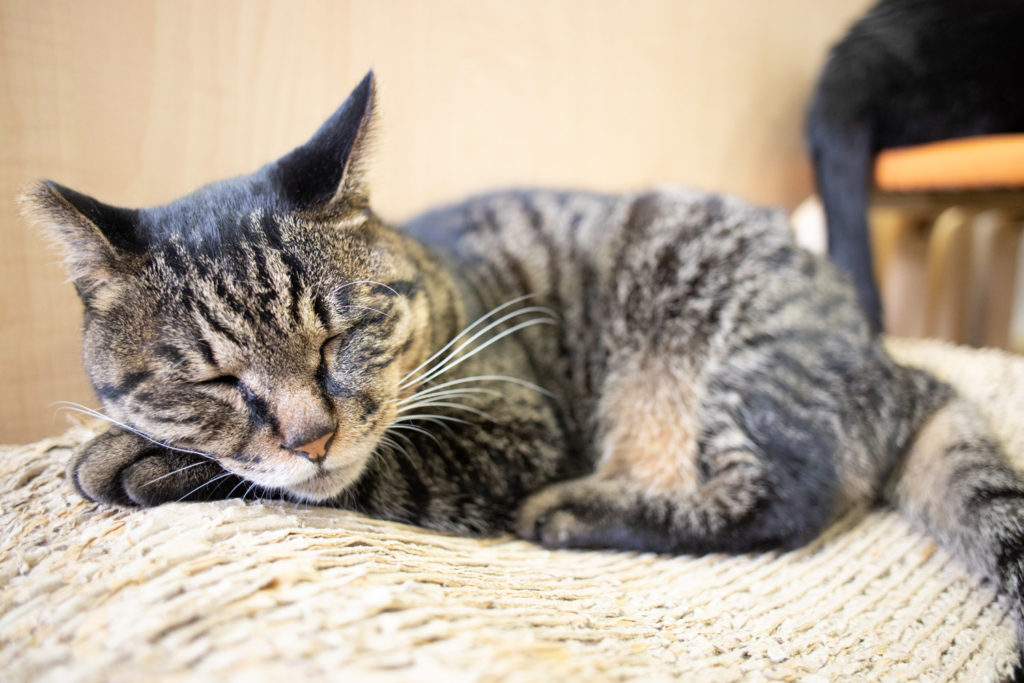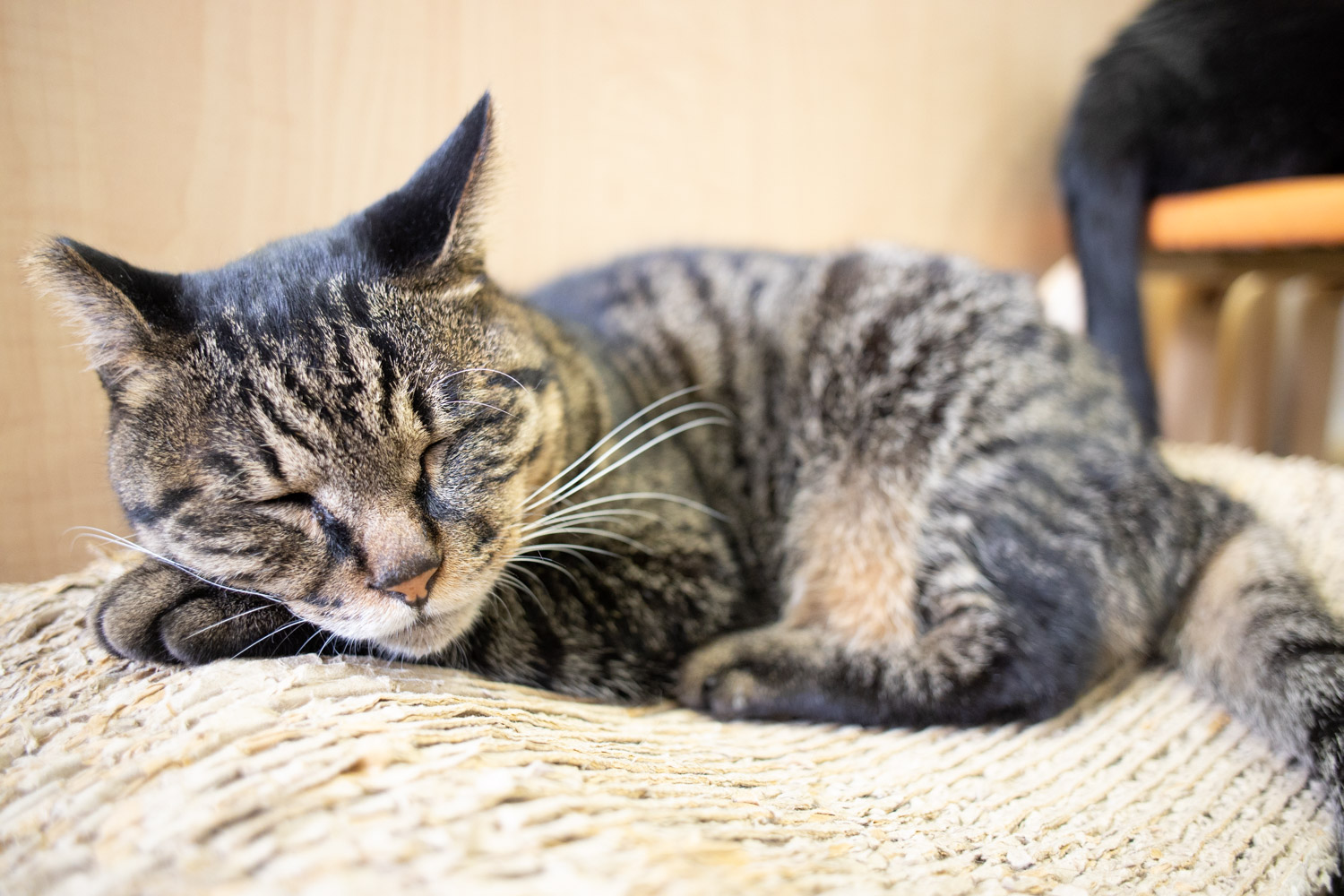 I went there at 3 pm. It was lunch time for cats. You can watch on my video. That cat slept after lunch.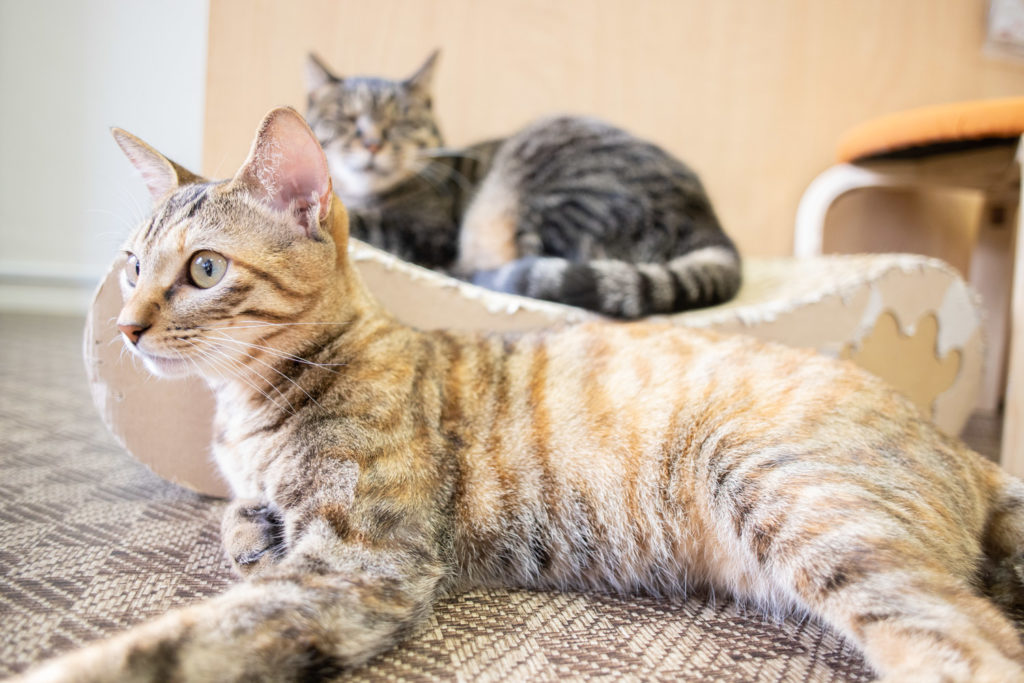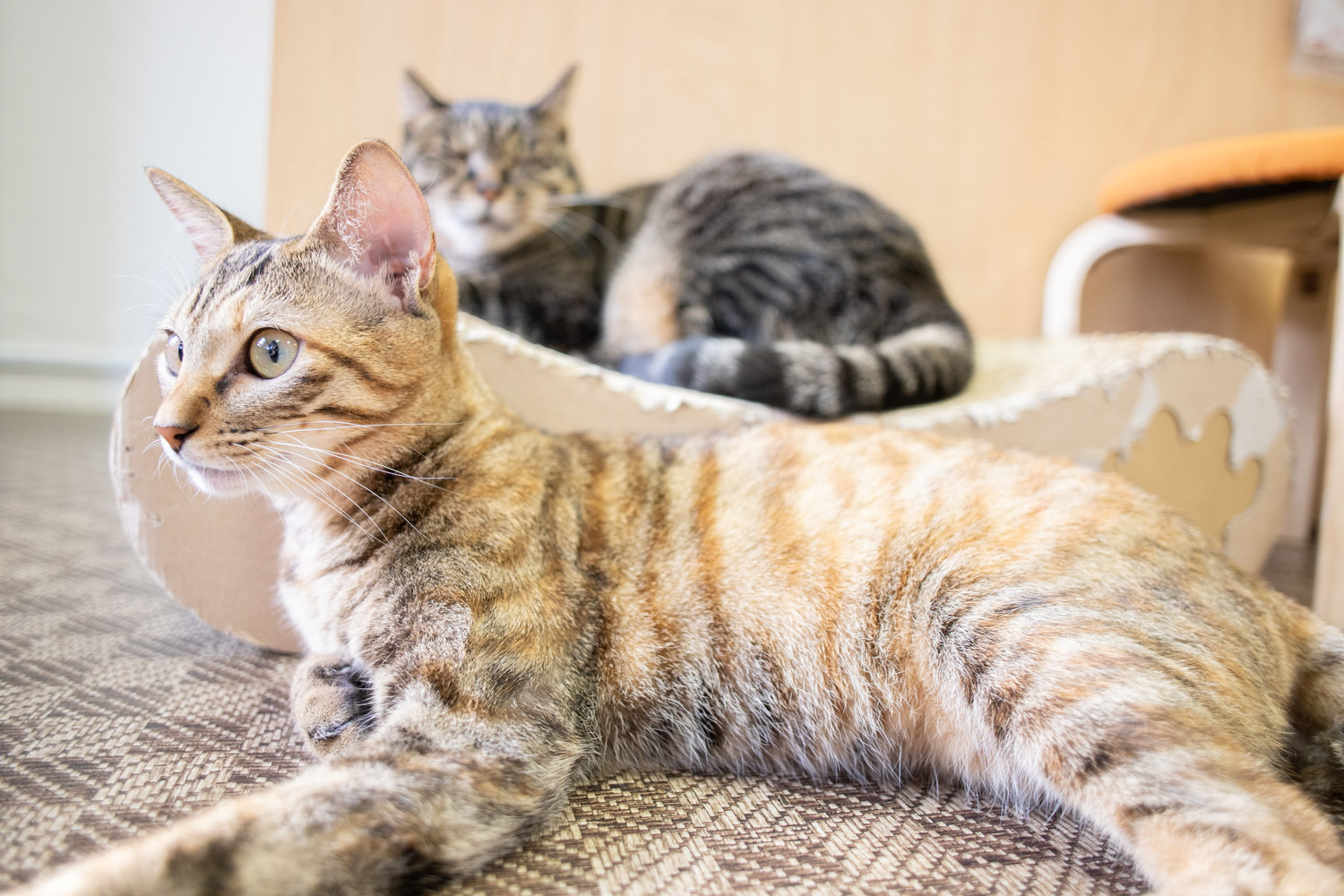 All cats have different face.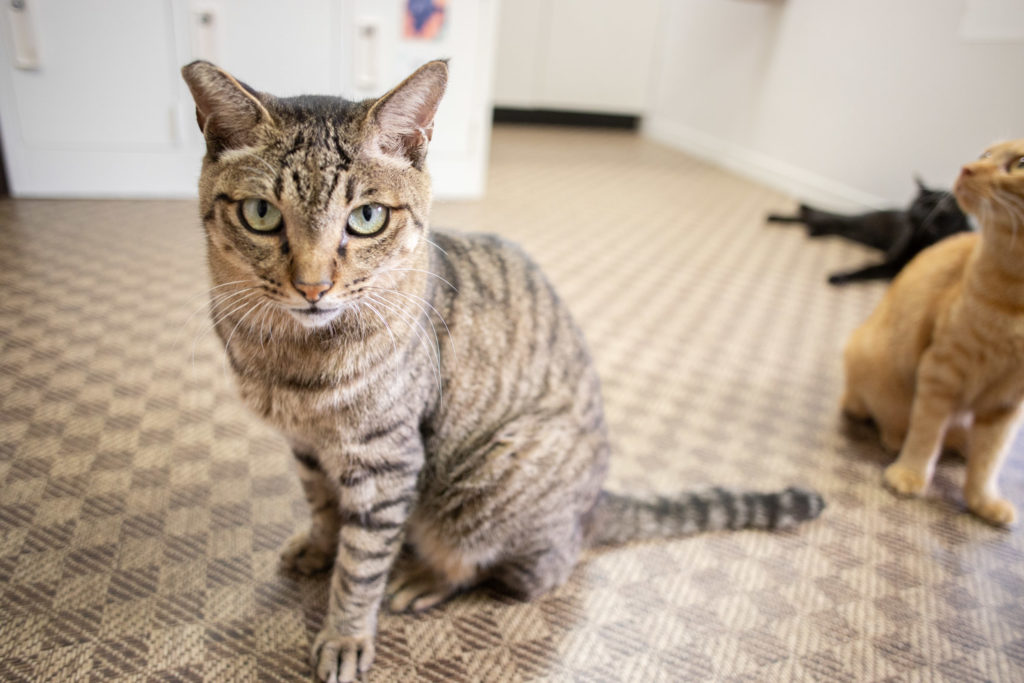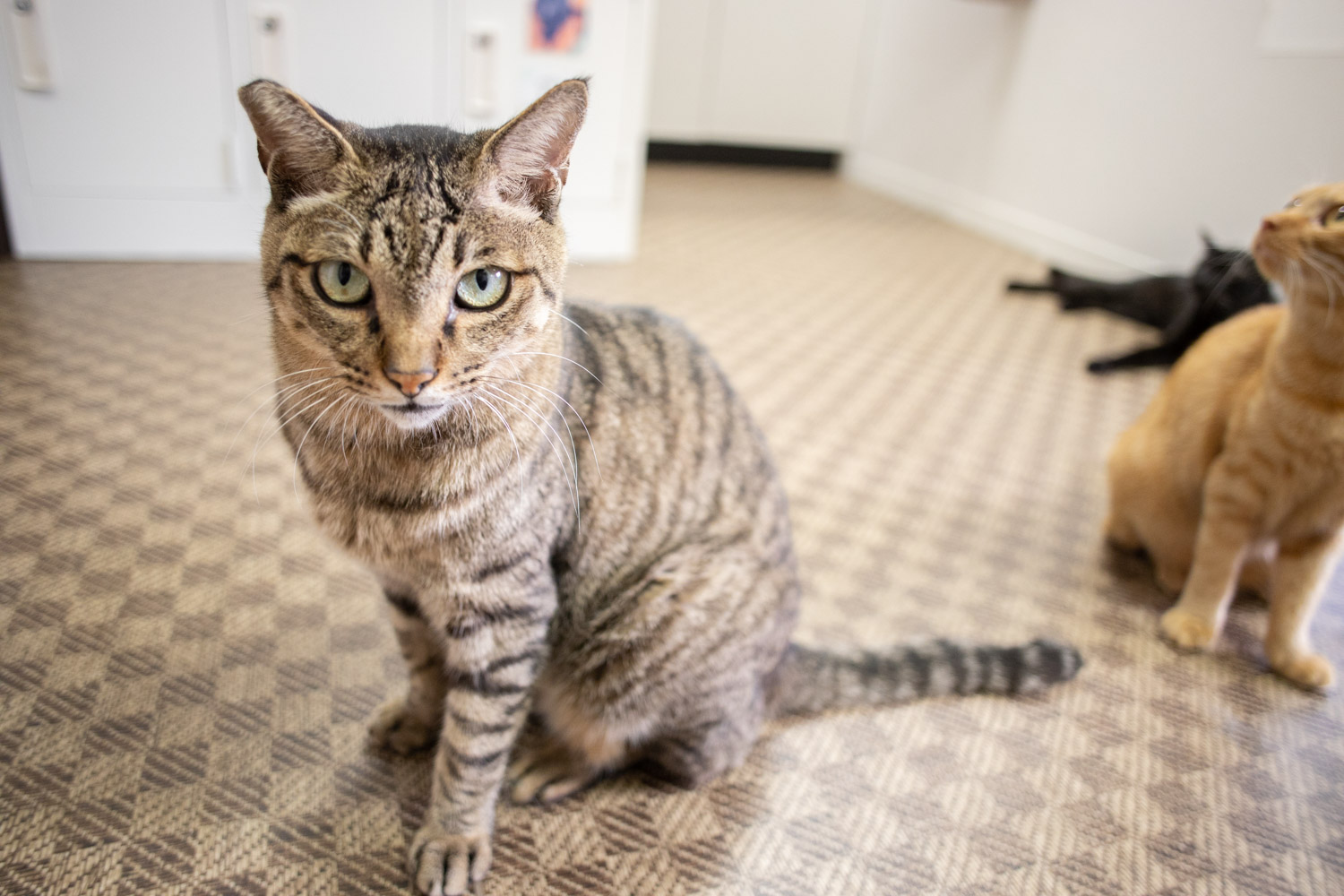 Beautiful.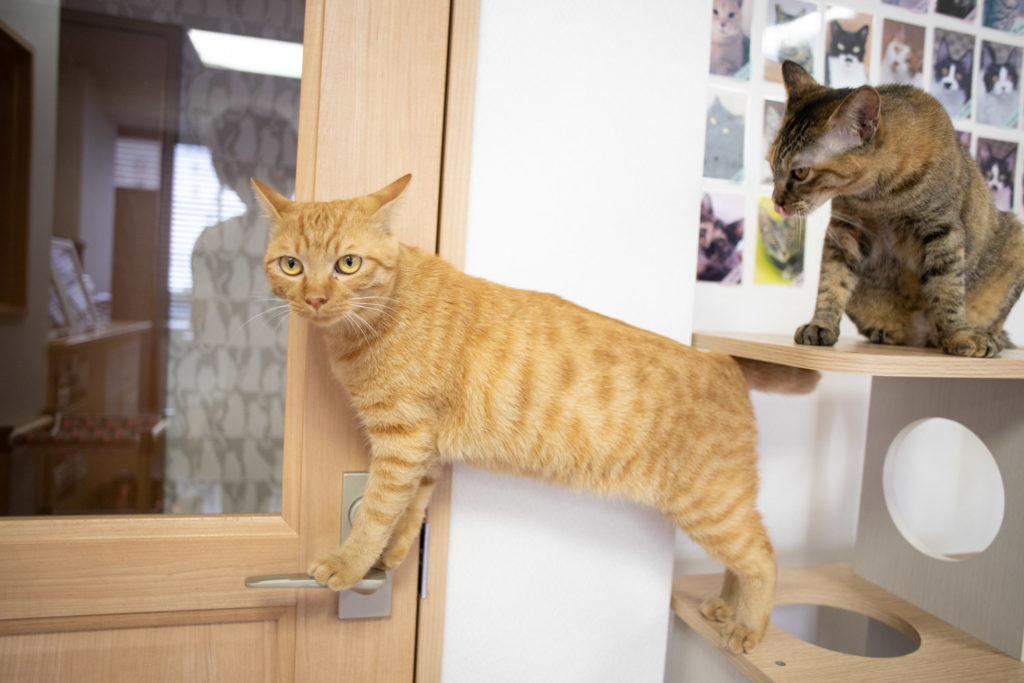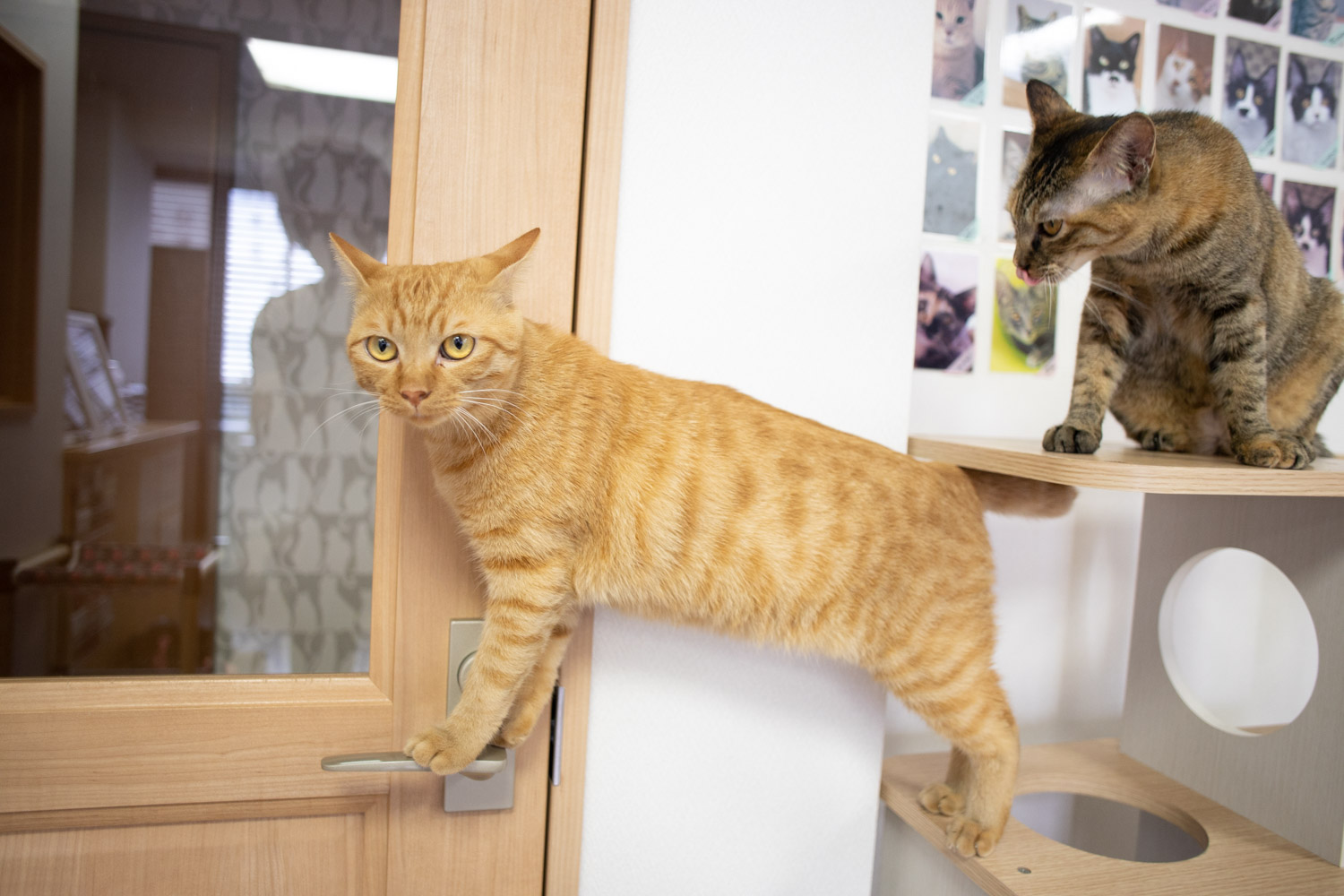 Here is what I saw when I was going home. He disturbed me!
Shop information
Nagasawa building 3F 2-7 Ningyocho Nihonbashi Chuou Tokyo
It's located in 1 min on foot from A3 exit of Ningyocho station (Toei Asakusa line and Tokyo metro Hibiya line).
4 mins from Suitengumae station (Hanzomon line)
6 mins from Hamamachi station (Toei Shinjuku line)
10 mins from Bakurocho (soubu line)
10 mins from Kayabacho station (Tozai line)
Opening hours: Monday to Friday 14:00 to 20:00, Saturdays, Sundays, and holidays 13:00 to 19:00 (final reception is 40 minutes before closing) Regular holiday: Every Tuesday Fee: 1,000 yen for 40 minutes (400 yen for every 20 minutes thereafter) ※Wearing socks is required. If you don't were them, you can buy them for 100 yen.
My cat cafe ranking
It's my personal ranking that went to various cat cafes and became a cat cafe meister (self-named). Please refer to it when you want to play with friends, date or want to be alone, or when you want to play with a cat in your family.
→See the cat cafe ranking.