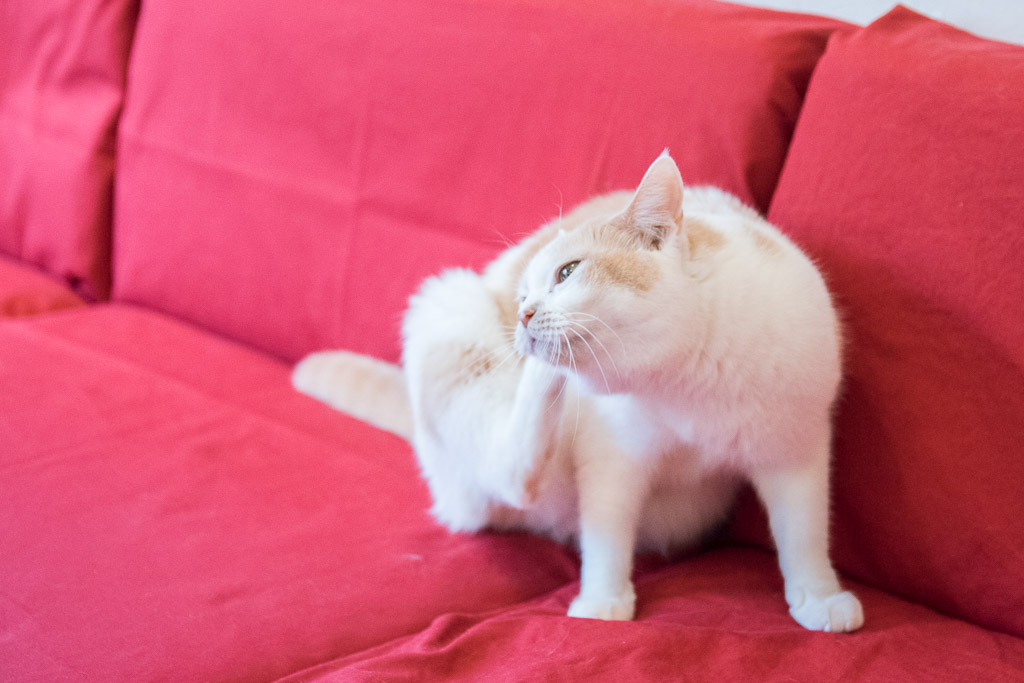 I went to Nyafe Melange in Ebisu.
This is the only cat cafe in Ebisu with a strong image of a stylish city and a business city.
There is a price setting from 30 minutes, so if you are near the company, it's also ant to come a little during lunch break and play with a cat to heal.
There aren't comics but you can use free wifi.
There are many events like action for marriage party and Rakugo with cats.
[Tokyo japan Cat cafe]Ebisu Nyafe Melange reviews!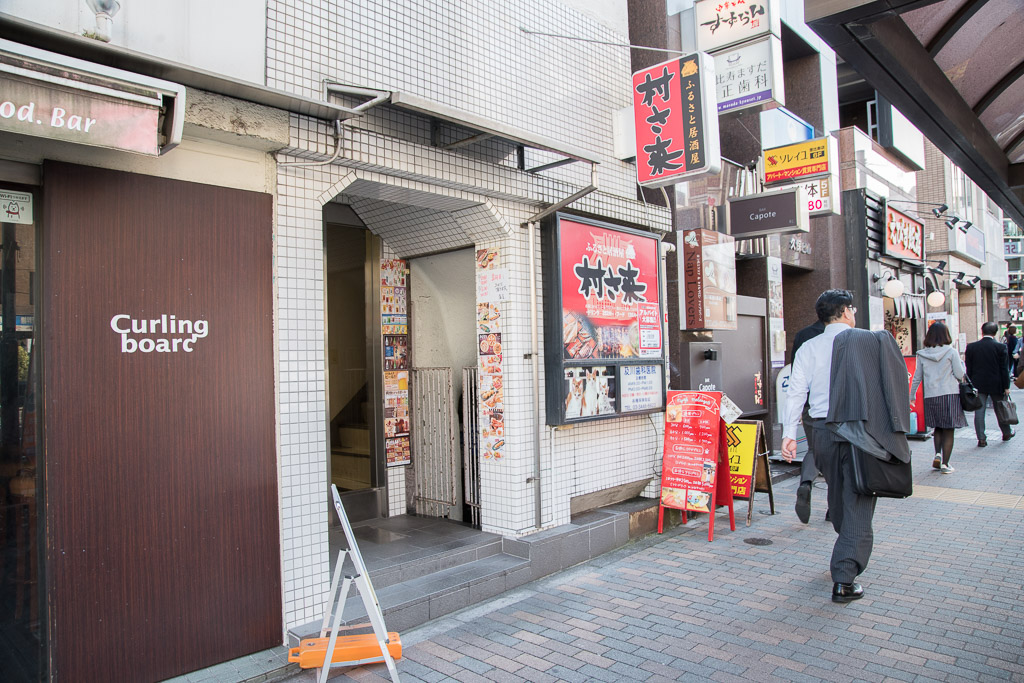 It's located in 3 minutes on foot from west exit of Ebisu station.
There isn't signboard.
There is a 村さ来 that is izakaya. Nyafe melange is in same building as same as 村さ来.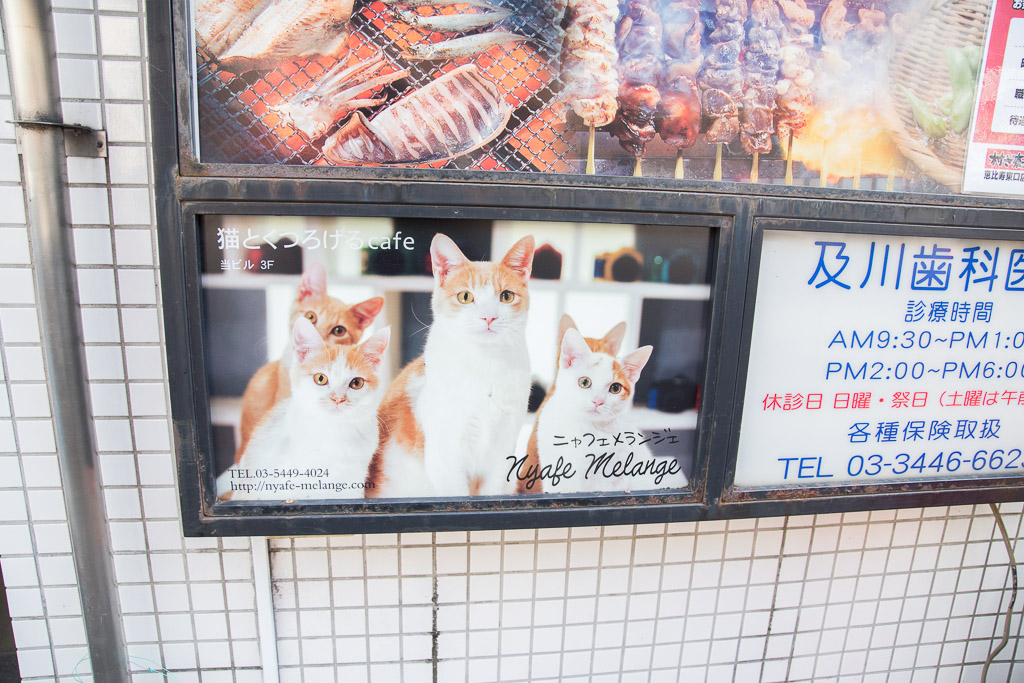 When you look at the billboard, you can see Nyafe Melange!
Please note that you will overlook if you are walking dimly.
I missed it actually.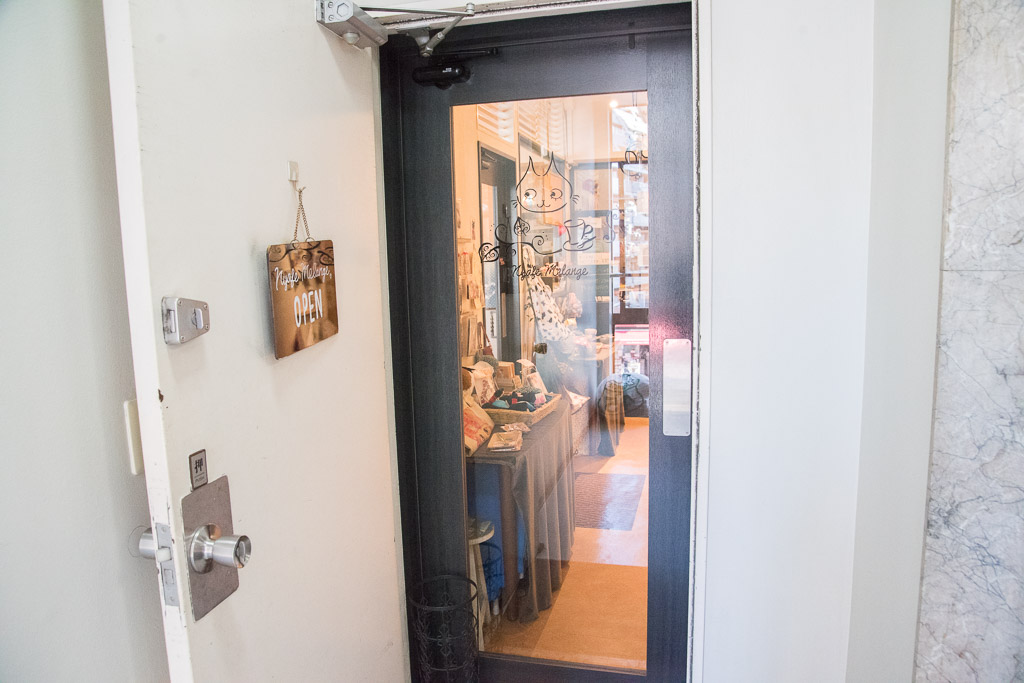 You go up to the third floor with an elevator, you will see the entrance.
Let's get into Nyafe melange!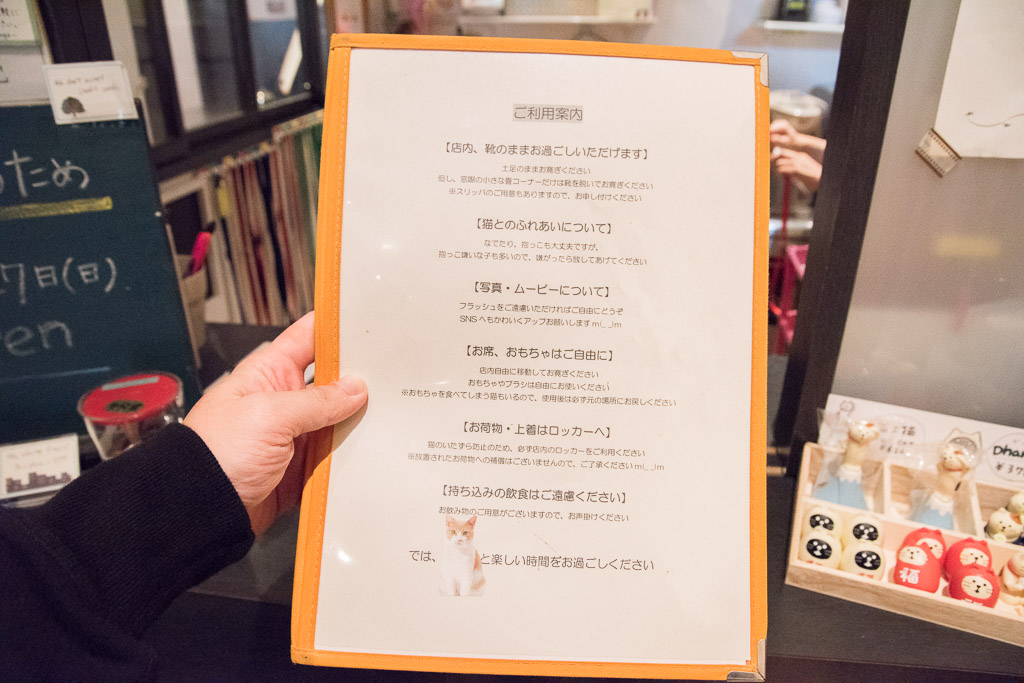 After reception, listen to the explanation of the fee and notes.
You don't have to take off your shoes.
You can hug cats as well.
However, many cats hated being touched by people.
It cost 1,000 yen for an hour.
Inside looks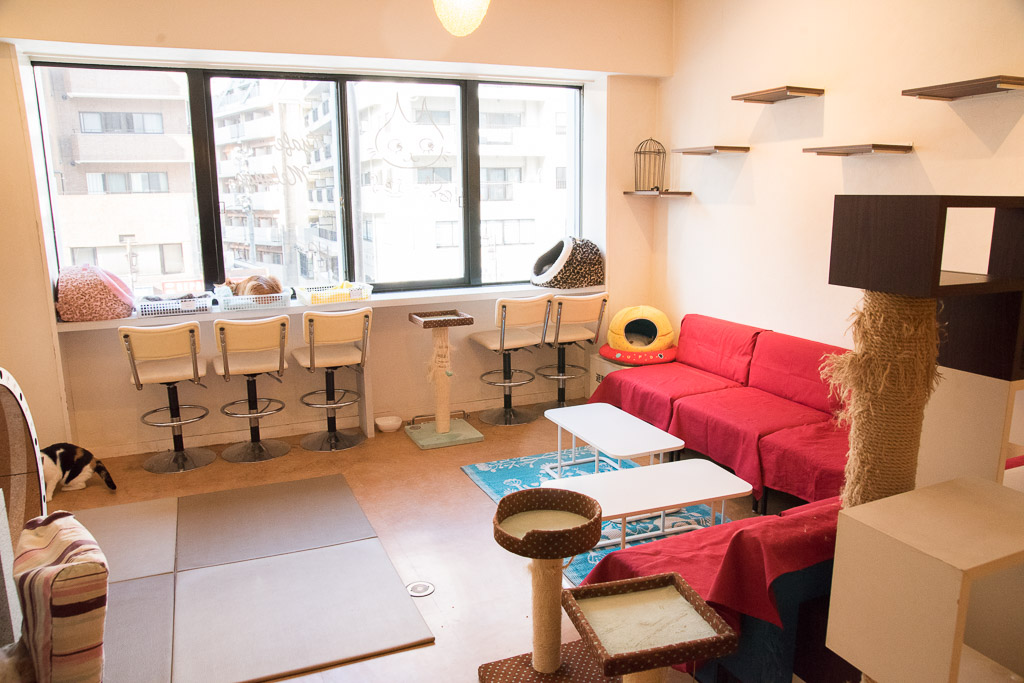 The room is not wide but not small.
There were few customers when I went there.
It is a fashionable.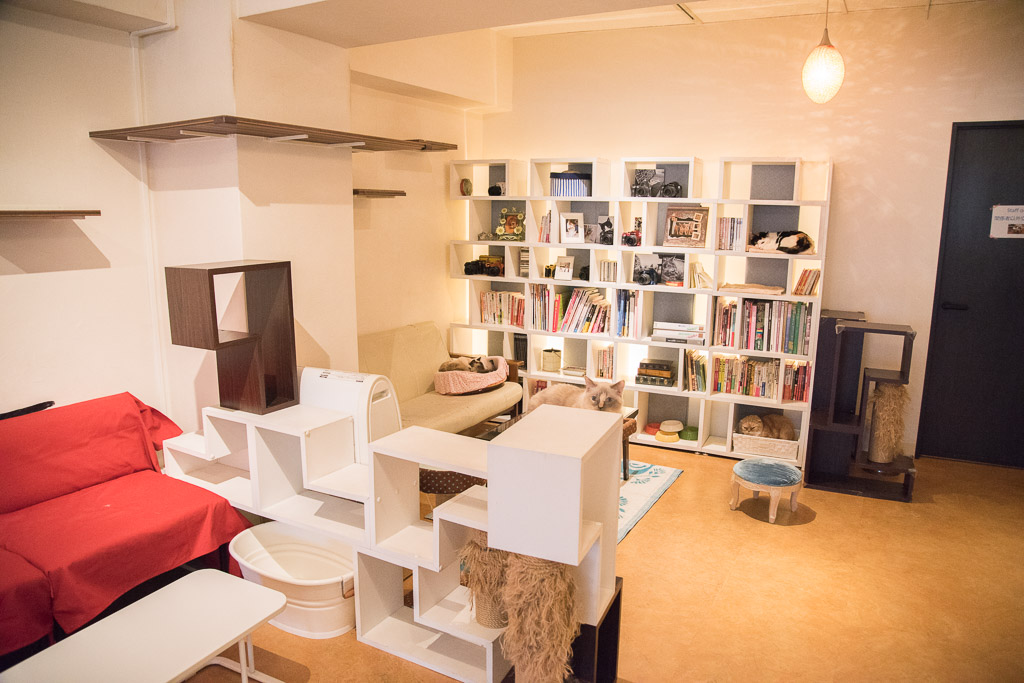 The furniture is also fashionable.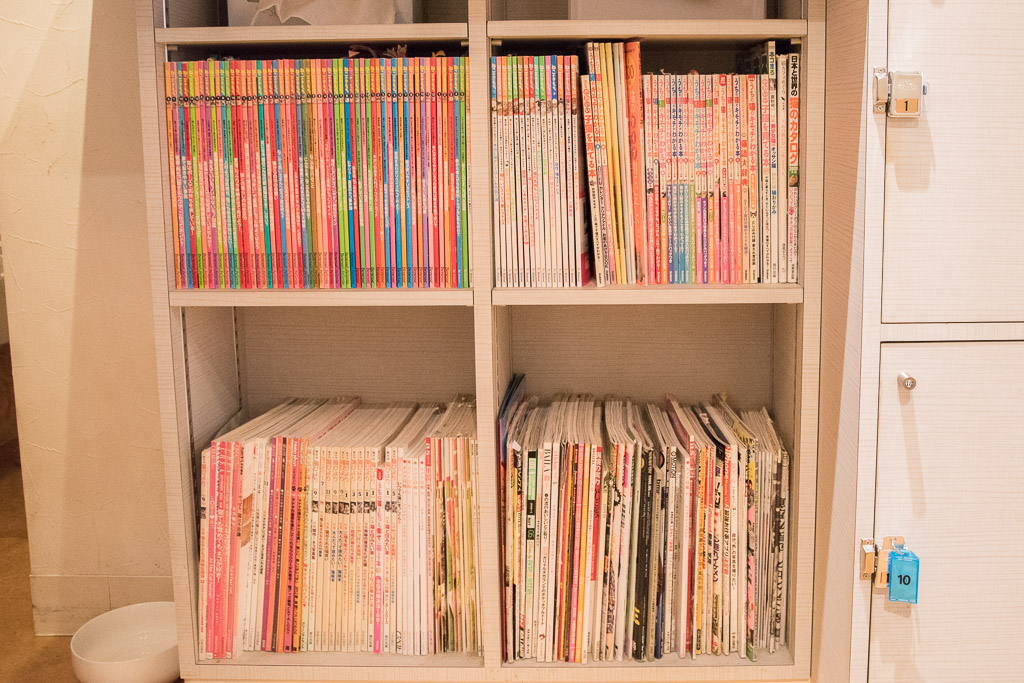 There are some magazines.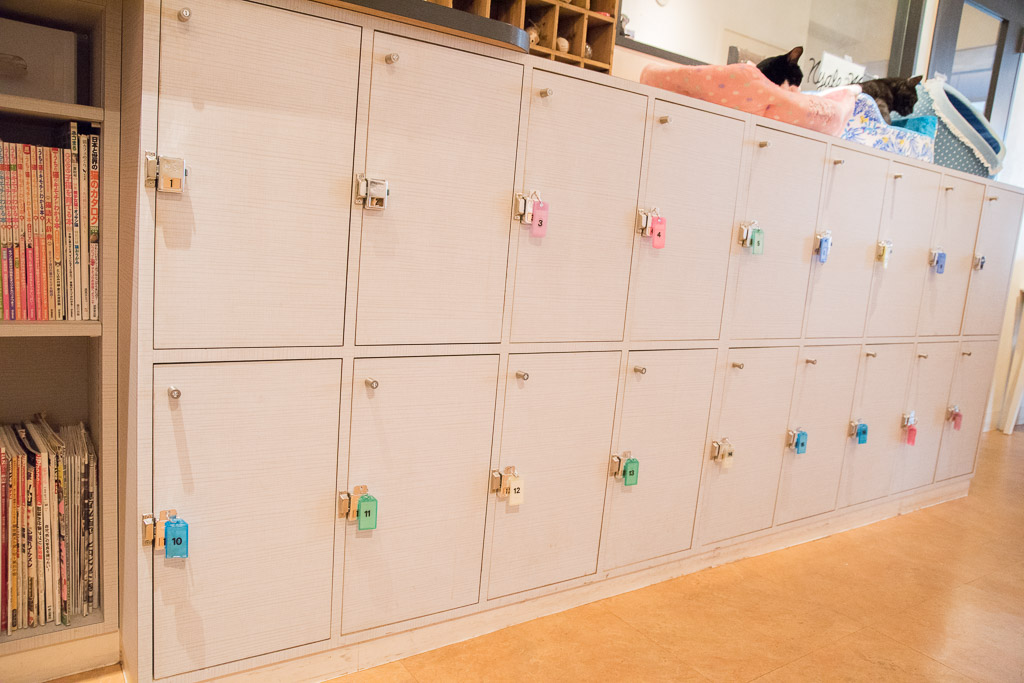 You can put your bag into box.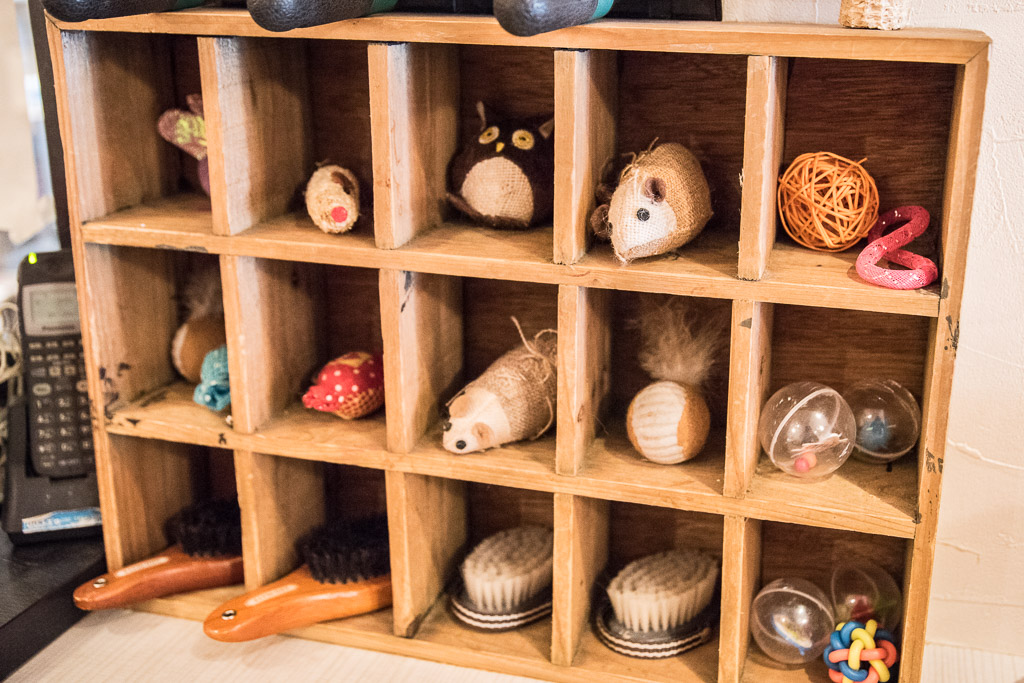 There are many toys and brushes.
However, I saw other customers touching the cats, but the cats might not like being touched by people.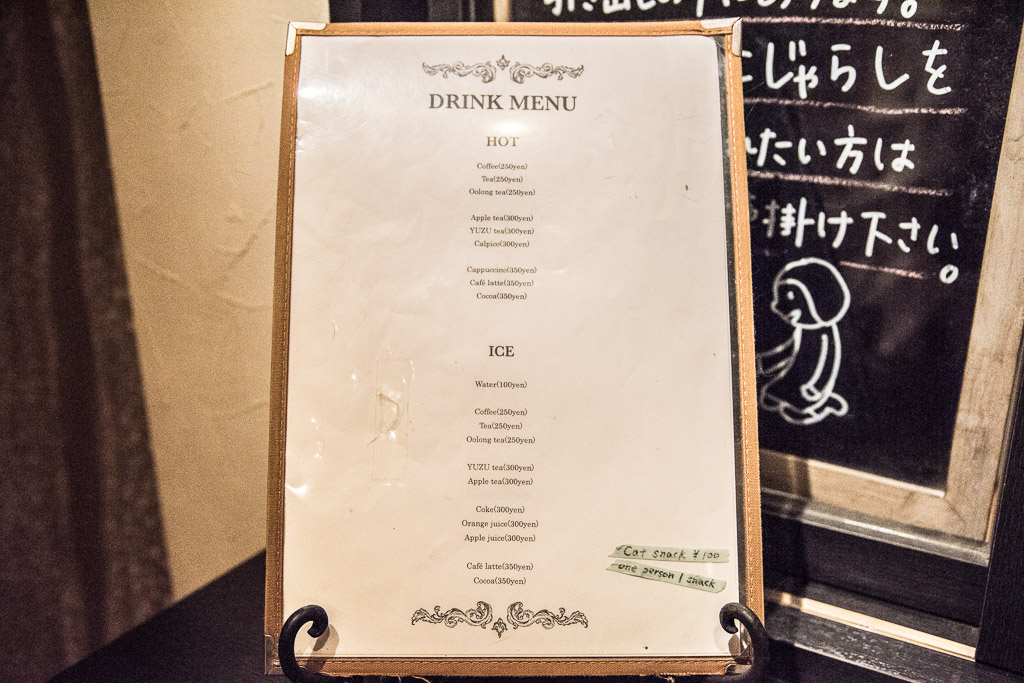 This is drink menu.
Coffee and tea are 250 yen, cola is 300 yen.
They have yuzu tea, apple tea and orange juice as well.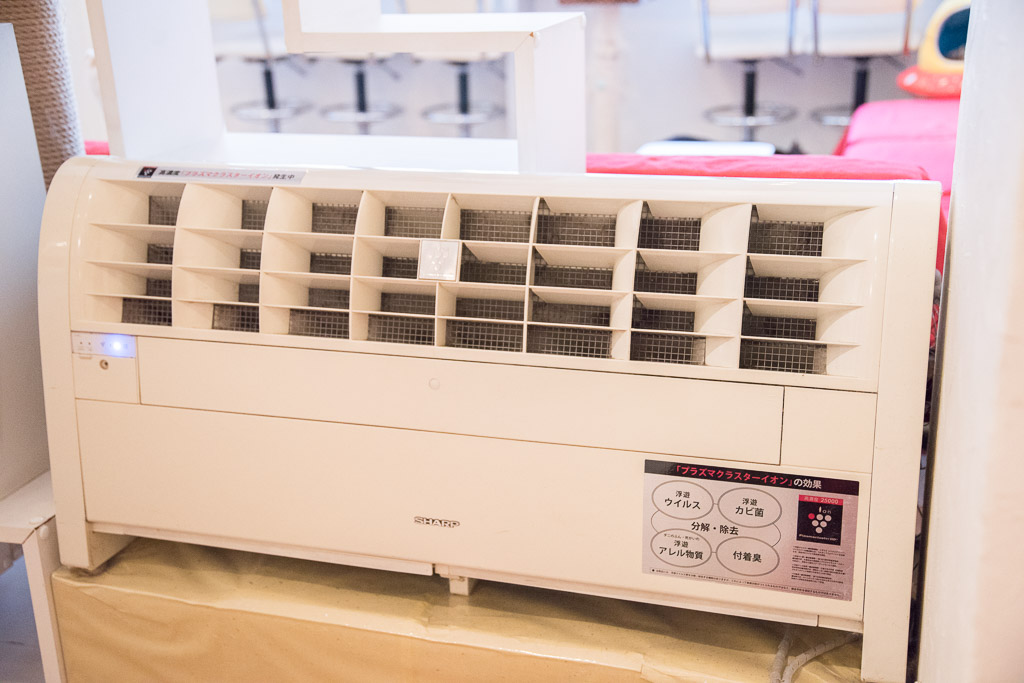 I thought there was no smell of cats, so there was a large commercial air cleaner.
Cats of Nyafe Melange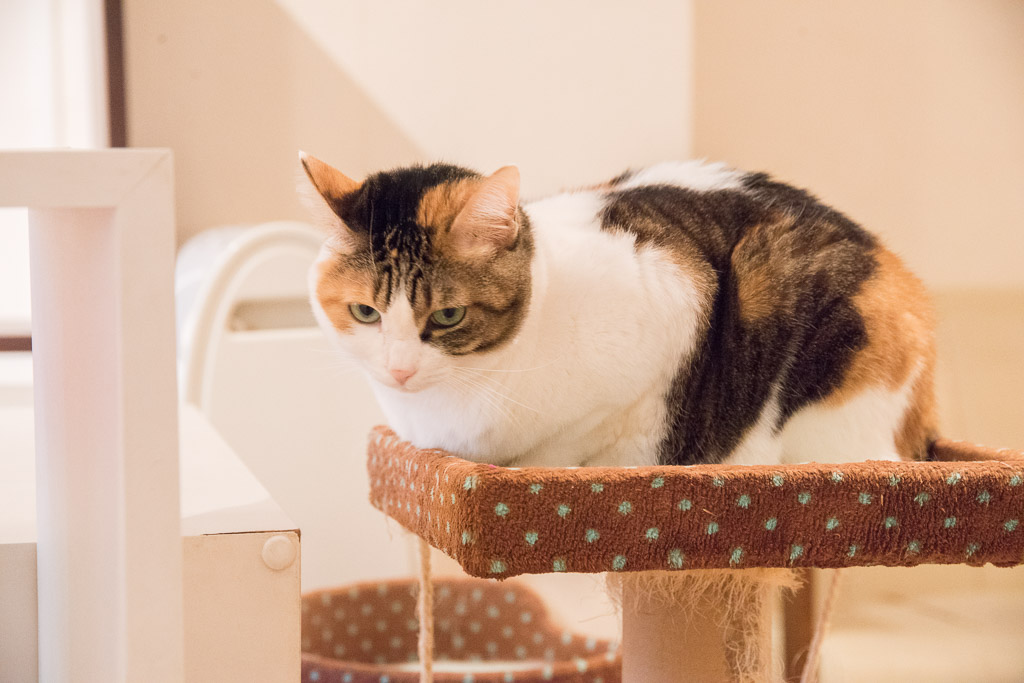 Some cats were surprised and moved away just because they were timid.
Cats are very shy.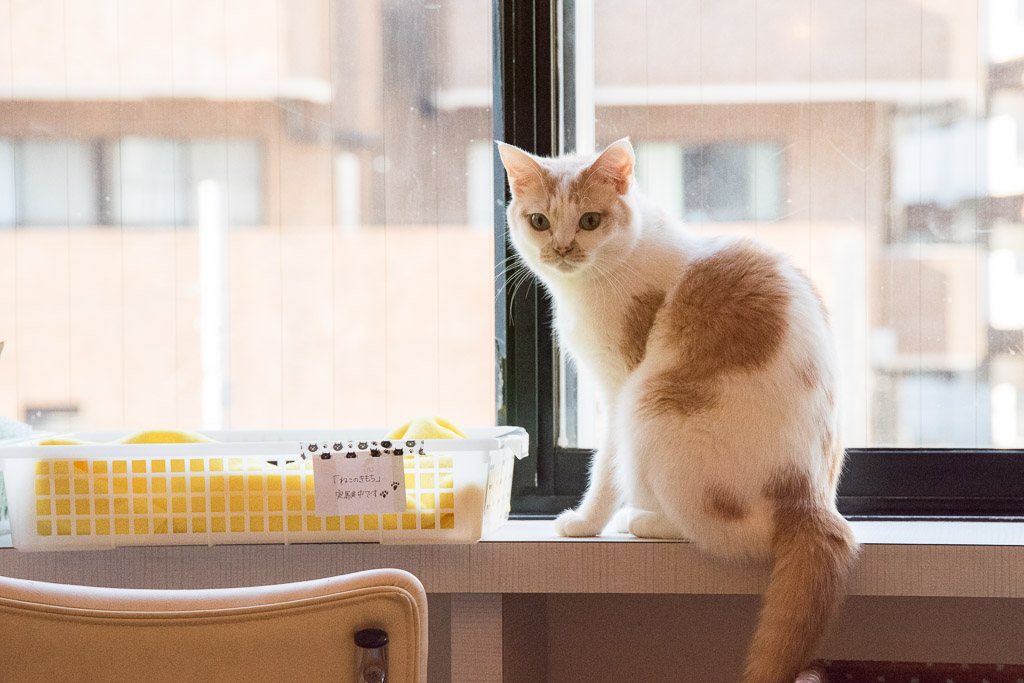 The cat was interested in me.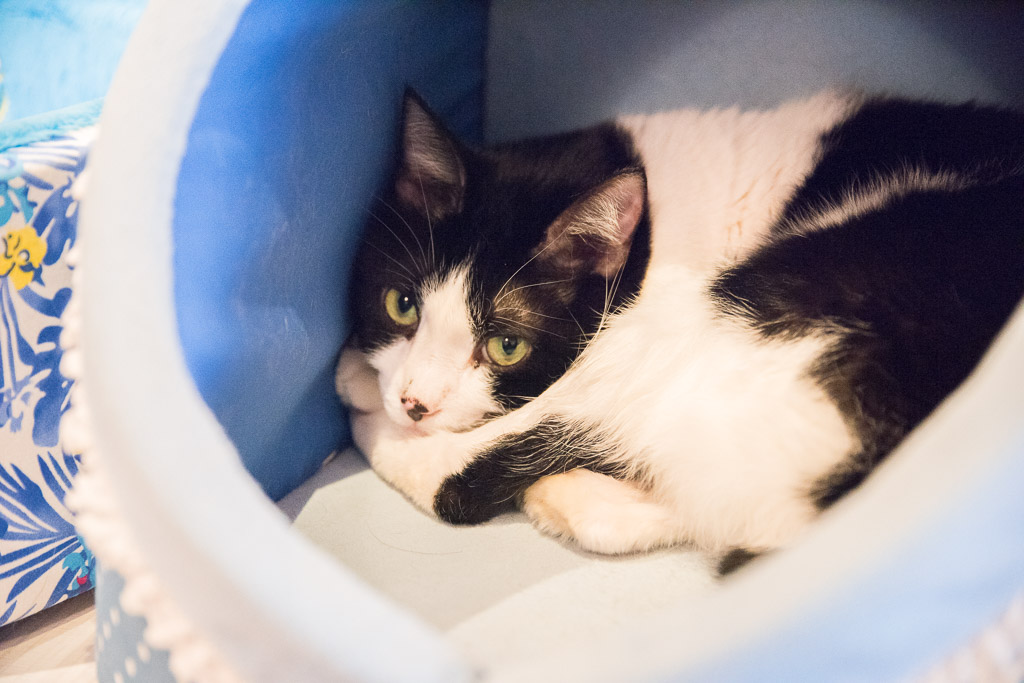 He was as well.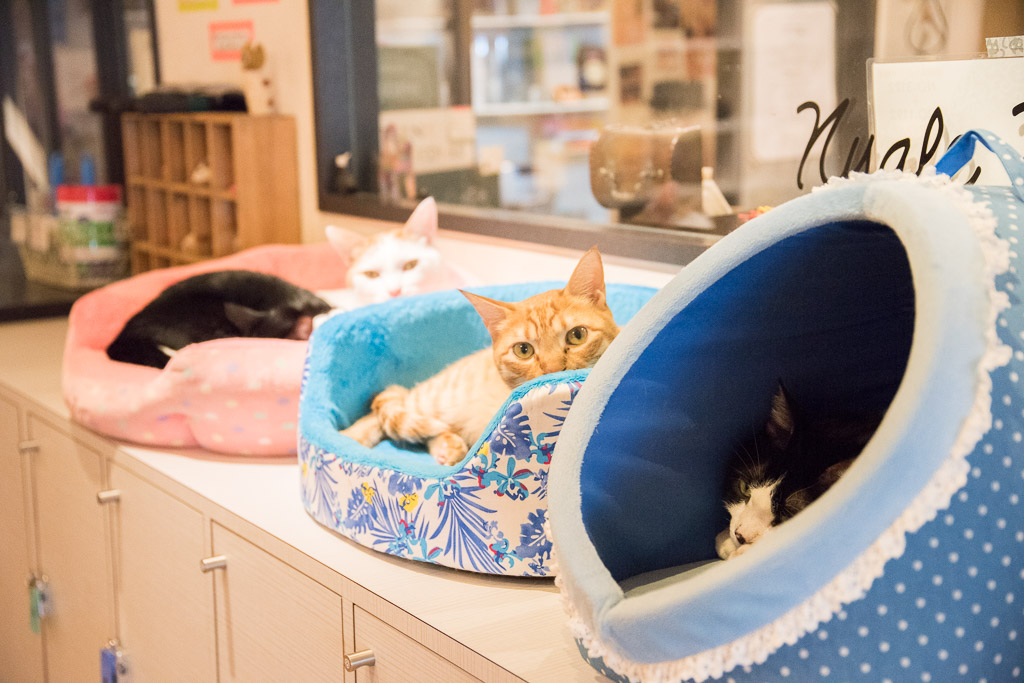 Someone was watching me even when I got closer they run away.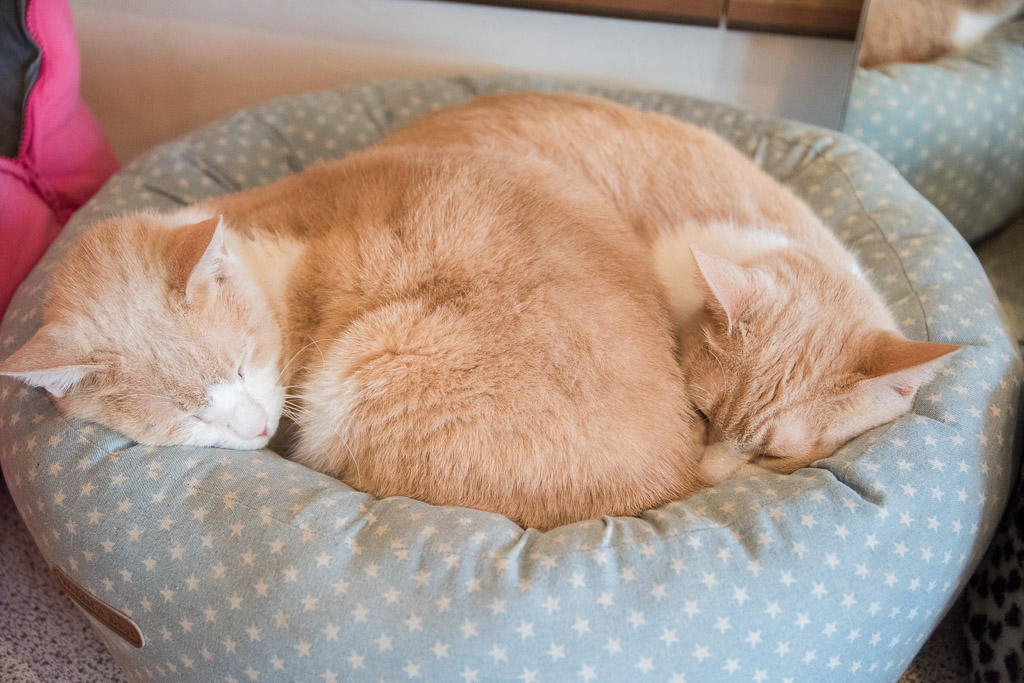 They slept together.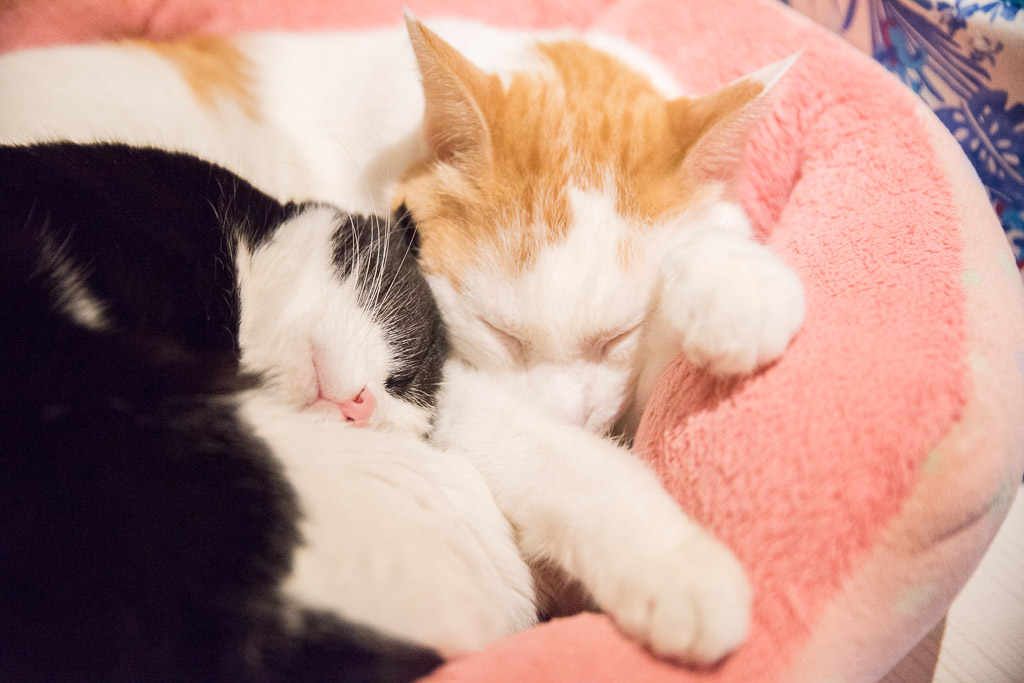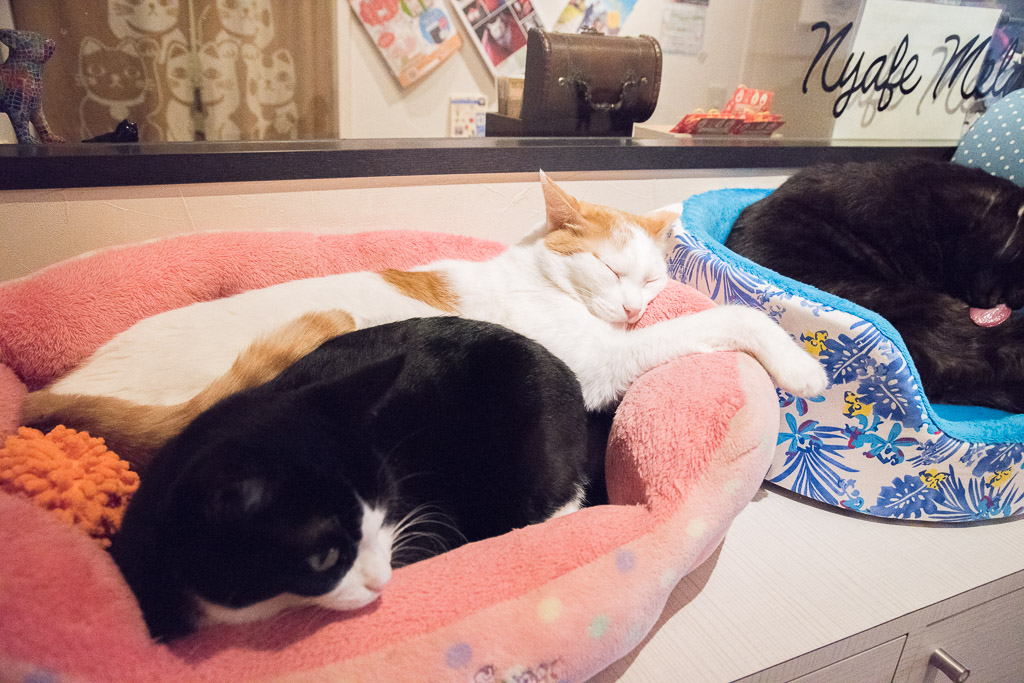 They did as well.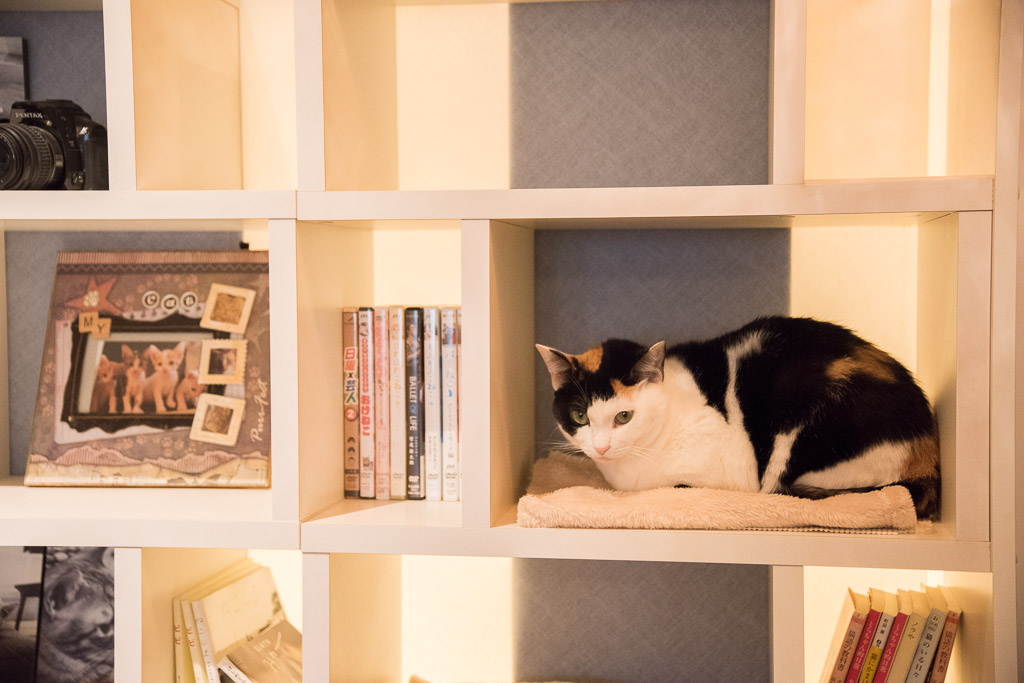 That cat looks ornament.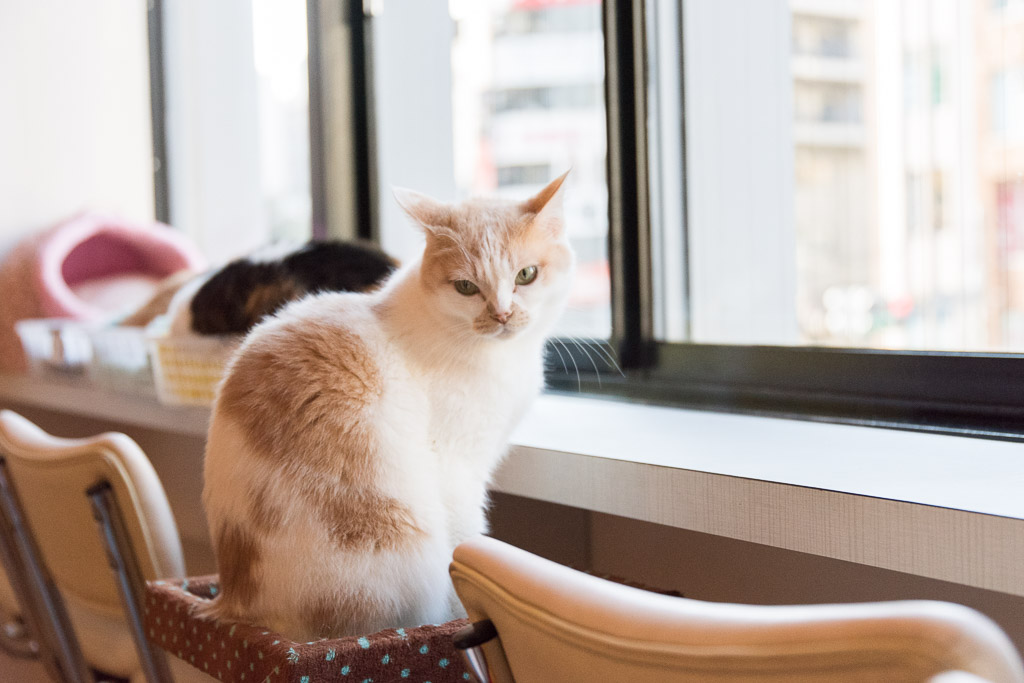 I tried to feed snacks for cats.
An item that can become popular from cats no matter how shy cats are they.
It cost 100 yen.
I had to try!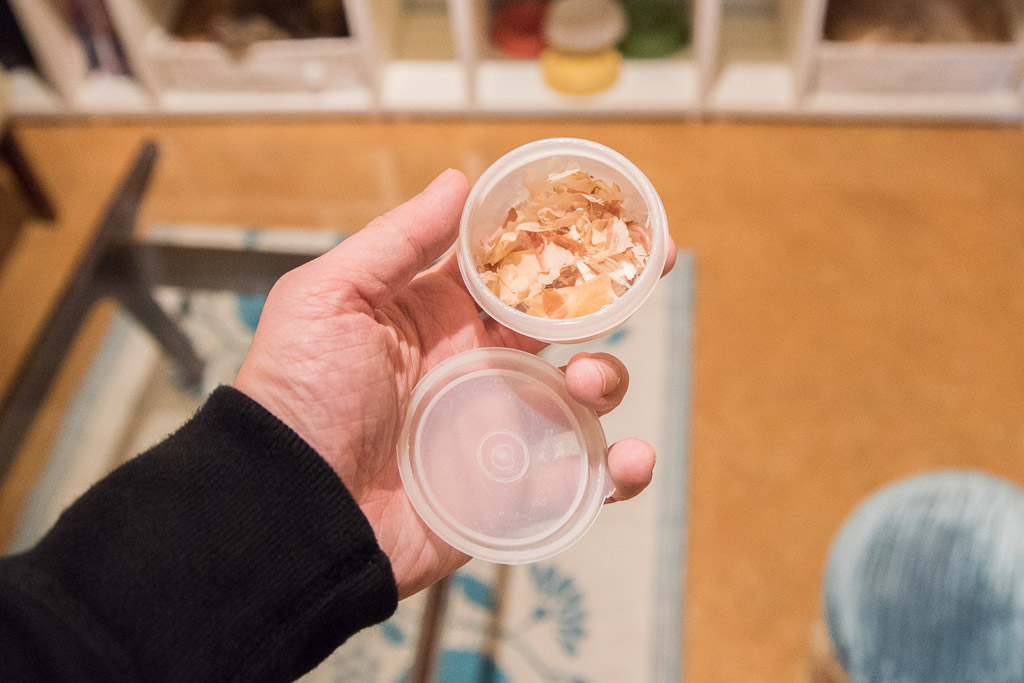 The snack is scissors and bonito.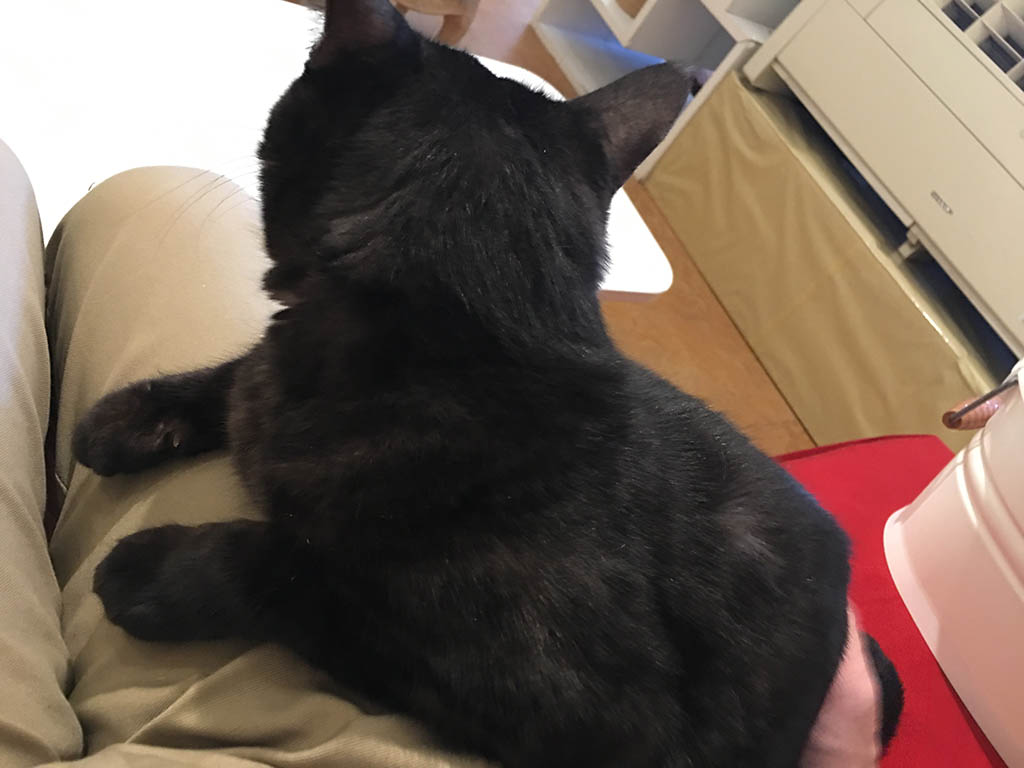 The effect of the snack is outstanding!
About 3 cats came to me immediately.
This black cat was still on my lap after the snack was over and I was able to boil plenty!
I was happy finally.
Price and Option
30 minutes・・・ weekdays 600 yen weekends 700 yen
60 minutes・・・ weekdays 1,000 yen weekends 1,200 yen
90 minutes・・・weekdays 1,500 yen weelends 1,700 yen
120 minutes(with one drink and snacks for cats)・・・weekdays 2,000 yen weekends 2,300 yen
Full time(with drinks and snacks for cats)・・・weekdays 2,500 yen weekends 3,000 yen
200 yen for every 10 minutes of extension fee
snacks for cats ・・・100 yen
If you are in Nyafe Melange on Twitter, you can save 50 yen by tweeting.
If you like Nyafe Melange on Facebook, you can save 50 yen also.
Children over elementary school can be accompanied by a guardian.
Nyafe Melange's point
There are no smell.
There are few customers.
There are no comics.
You can use free wifi.
If you want to be friend with cats, you must buy snacks.
It's reasonable.
Shop information
3F Asani building Ebisu 1-7-13 Ebisu Shibuya Tokyo
It's located in 3 minutes from west exit of Ebisu station.
Opening hours: Monday to Thursday from 12:00 to 20:00
Friday and Saturday from 12:00 to 21:00
Sundays and holidays from 12:00 to 20:00
No regular holiday
URL:Nyafe Melange
Tel:03-5449-4024
My cat cafe ranking
It's my personal ranking that went to various cat cafes and became a cat cafe meister (self-named).
Please refer to it when you want to play with friends, date or want to be alone, or when you want to play with a cat in your family.
Nearby cat cafe