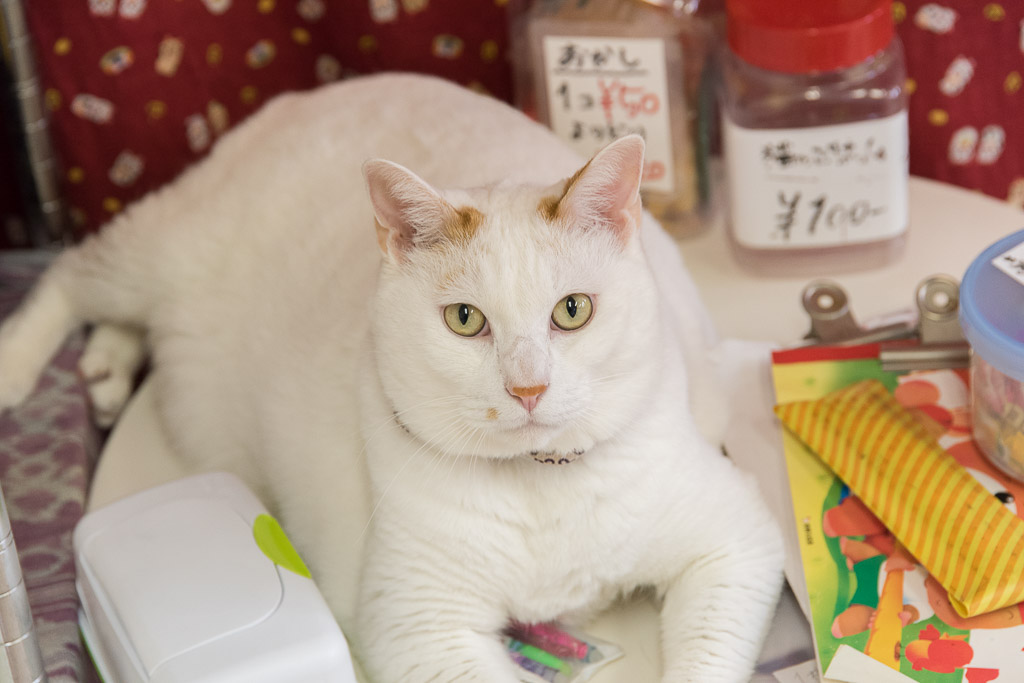 I went to the cat cafe Nekoen in Asakusa.
Unlike ordinary cat cafes, all the cats here are used to be stray cats before. They are taken in.
There are several other like this cat cafes, but one thing that can be said in common is that cats are extremely friendly.
I would recommend a cafe like this rather than an ordinary cat cafe if you put your cats first.
[japan Cat cafe] Asakusa Nekoen reviews!

Nekoen location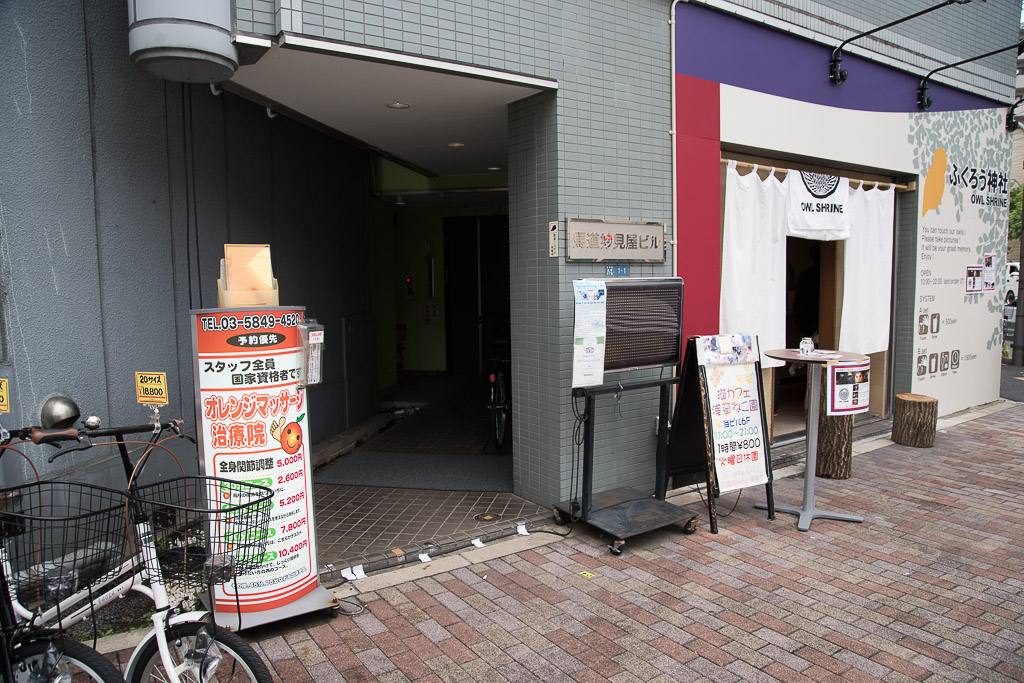 Nekoen is at 6 floor in this building.
There is Fukuro shrine next to that building.
I got on the elevator and went up.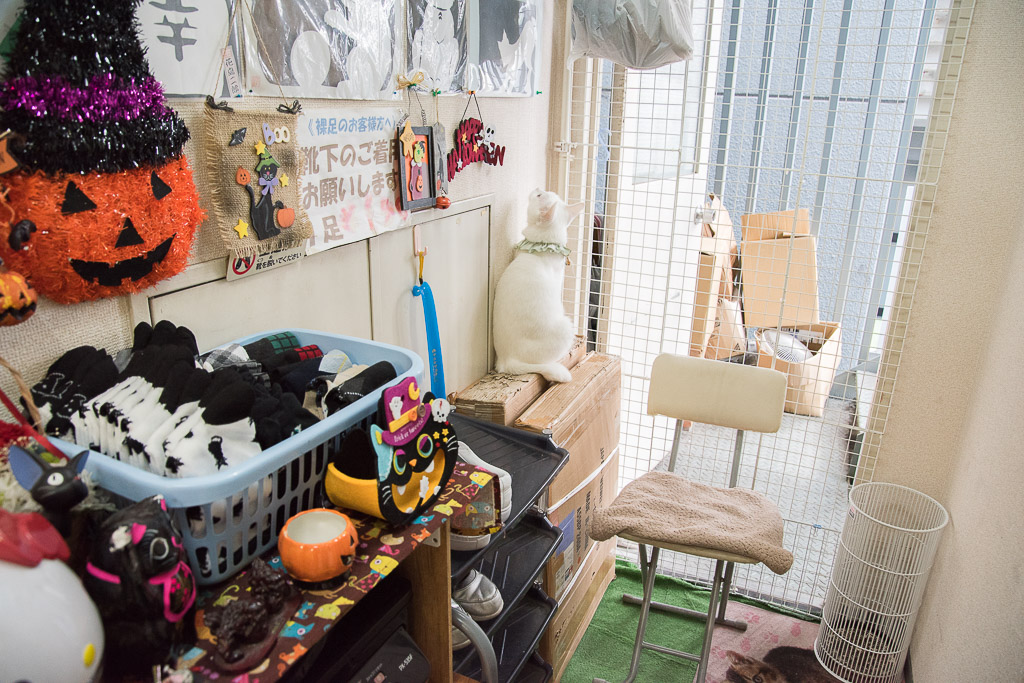 I could see the cat as soon as the elevator opened.
There is a cat cafe right after the elevator opens.
Price is 800 yen for 1 hour. After that it cost 200 yen per 30 minutes. It is reasonable!
Let's enter Nekoen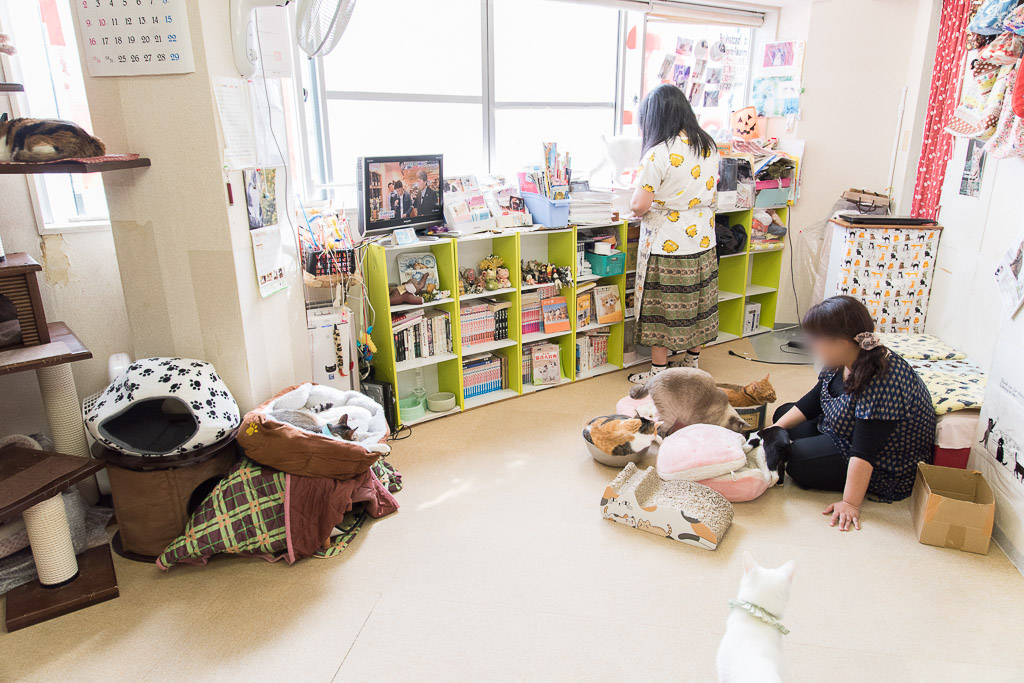 The inside looks like this picture.
I think that it's not wide space. It is narrow.
Since the room is small, the probability that you can interact with the cats will increase.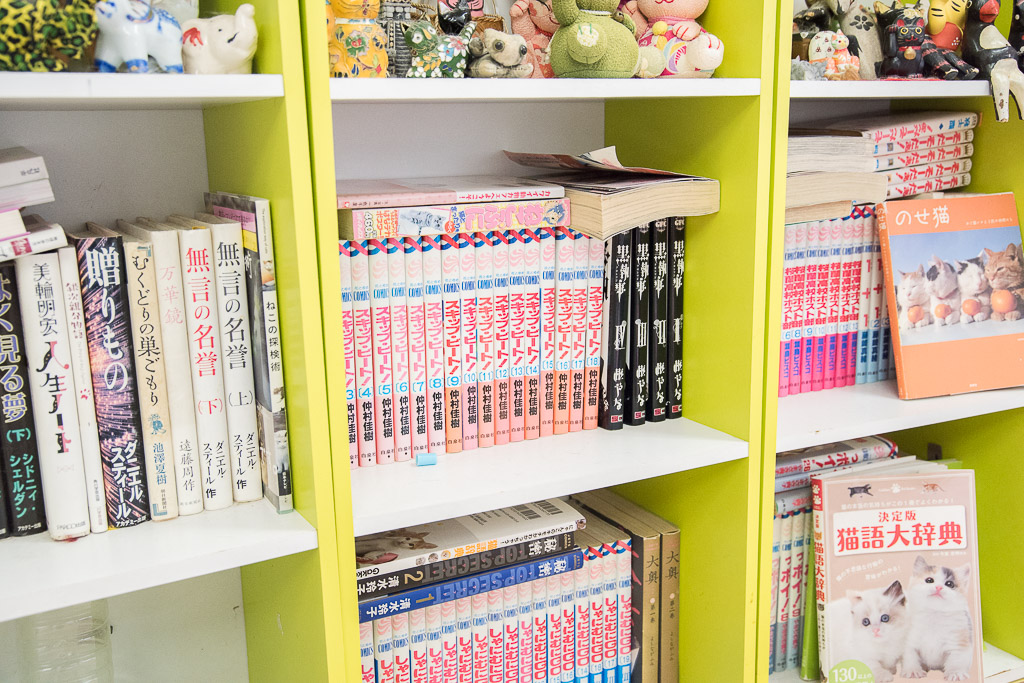 There are some manga. But It's not so many.
I think that manga are favorite of the manager.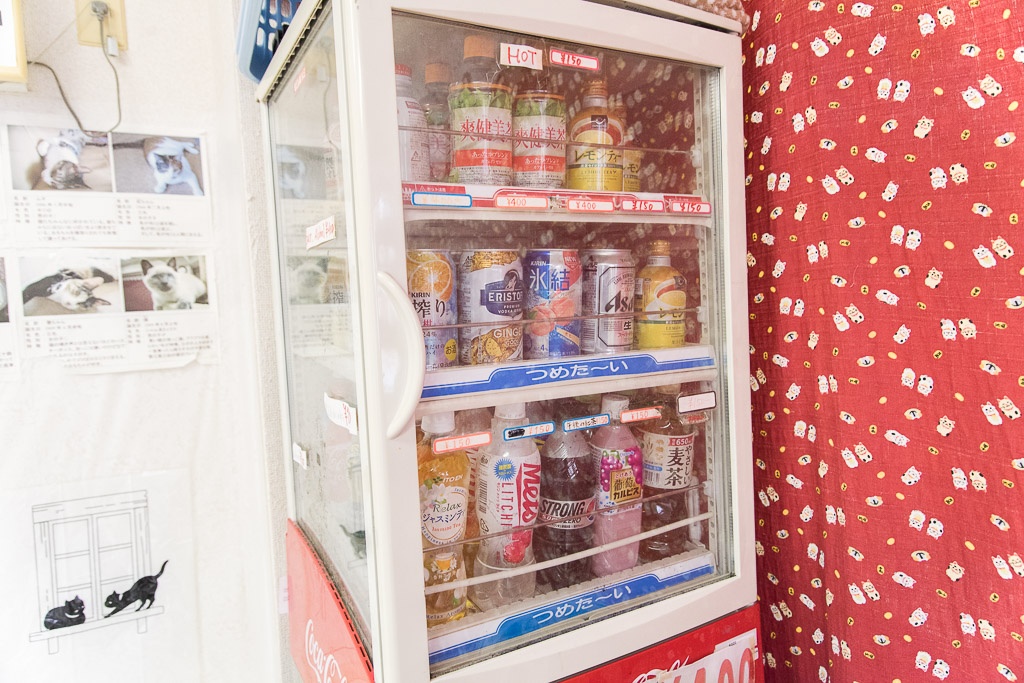 They have some drink menu. You can drink alcohol also.
Beer and Chu-hi with snacks are 400 yen.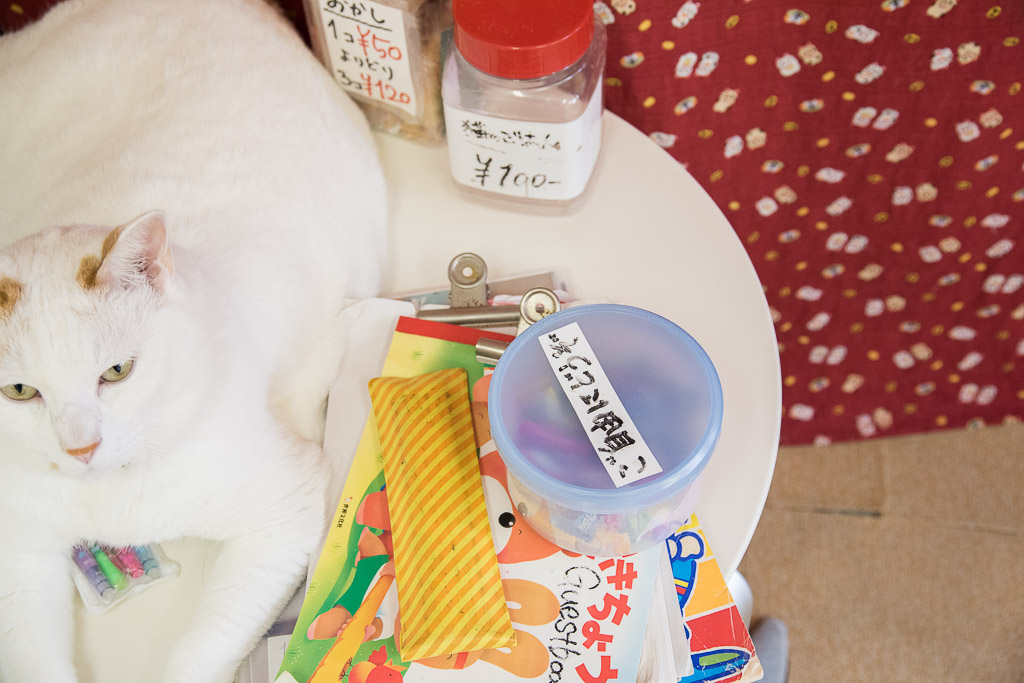 Kabukiage and other snacks cost 50 yen per piece, but candy was free.
The snack for cats is 100 yen. But it ran out when I went there.
However,cats will gather at you don't have cat's snack.
At first cats don't gather …
Usually inn the case of a like this cat cafe, cats gather soon. But they are not like that.
They looked that cats didn't wanna be touched. I worried but It was okay. After about 30 minutes, the cat came to me.
The kittens wanted to play so they played with me a lot.
Have you ever had a sad experience of being neglected by a cat when you used a toy at an ordinary cat cafe?
No problem! You can play with cats a lot at this cat cafe!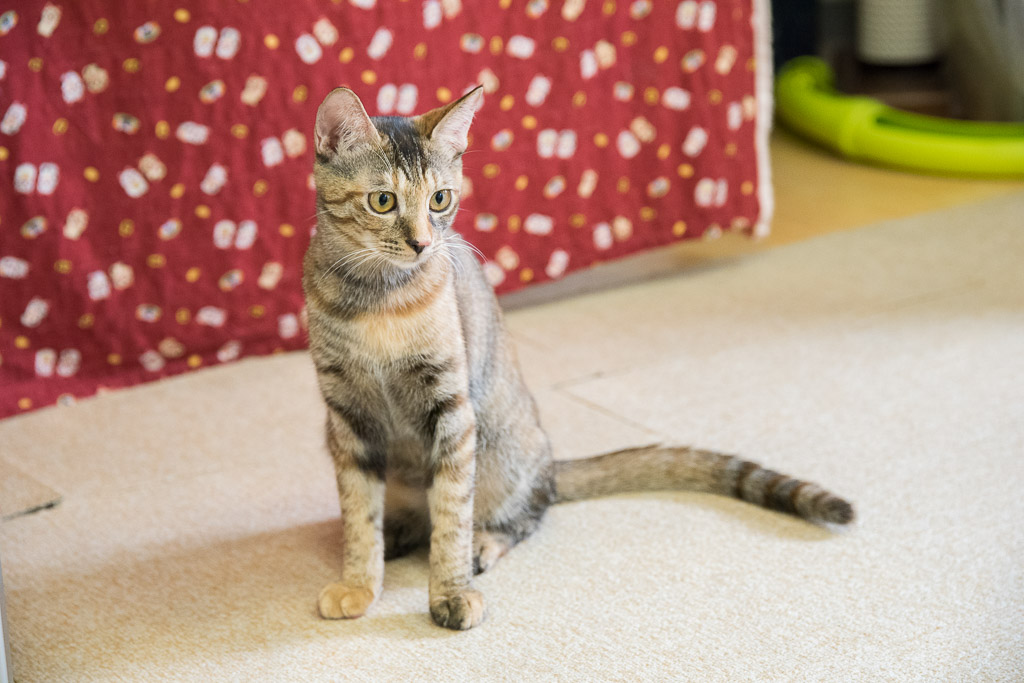 I showed a toy to him...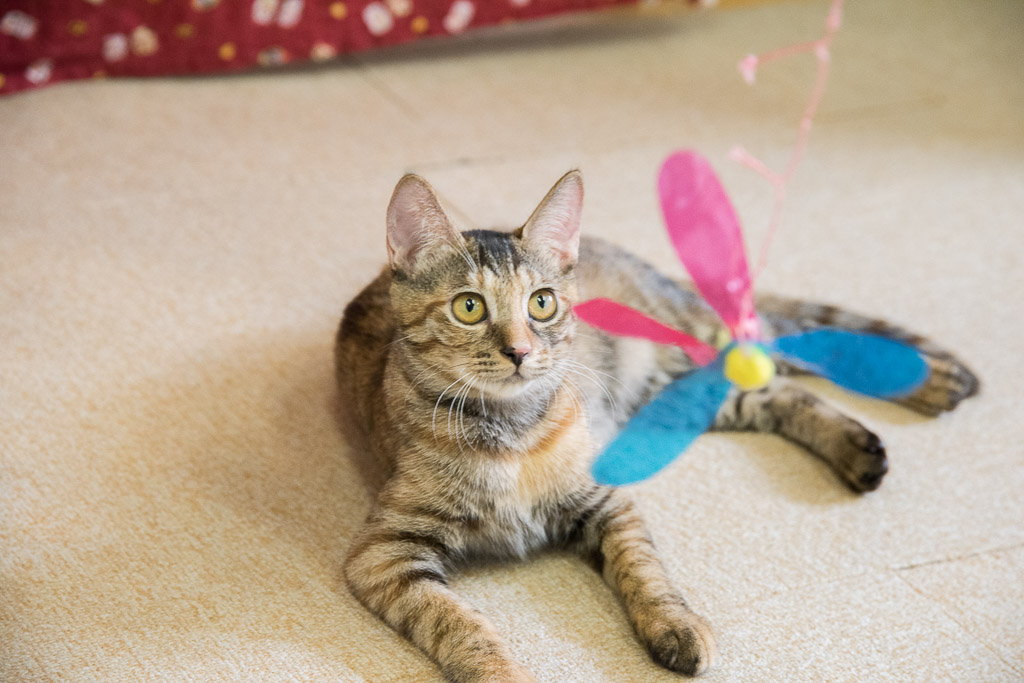 He was very interested in it.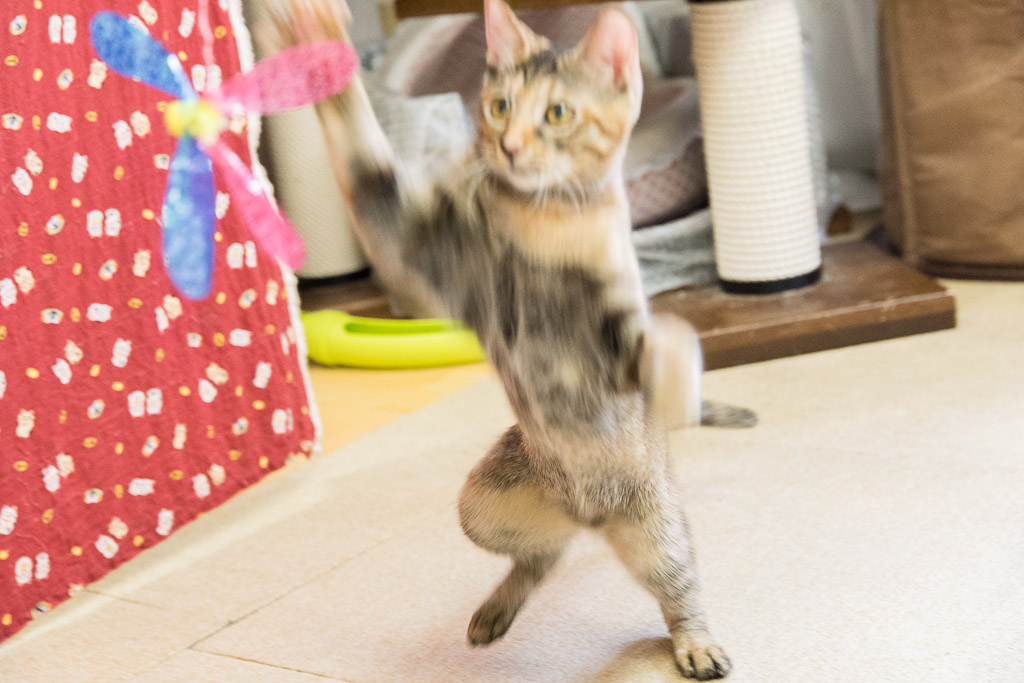 He was so active!
It is difficult to shoot while playing with toys …
And he moved pretty quickly, so when I concentrated on the camera, he caught the toy immediately.
I enjoyed a lot!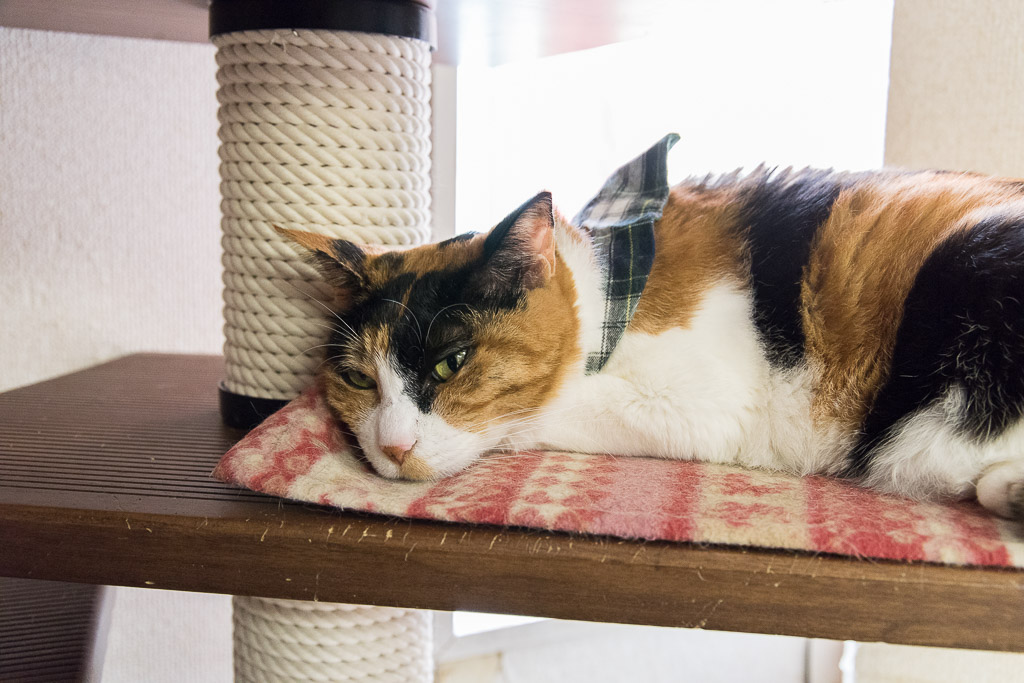 When I entered the store, she looked like she was not interested in me.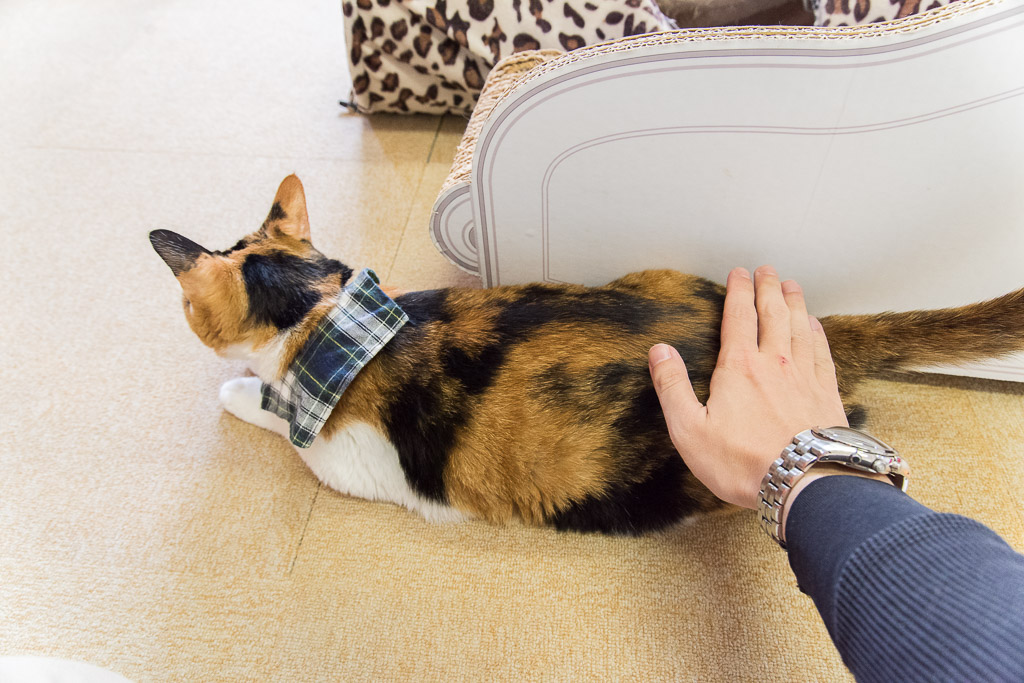 About 30 minutes later she came to me and she appealed to me to stroke her ass.
I stroked her for more than 10 minutes but she didn't move.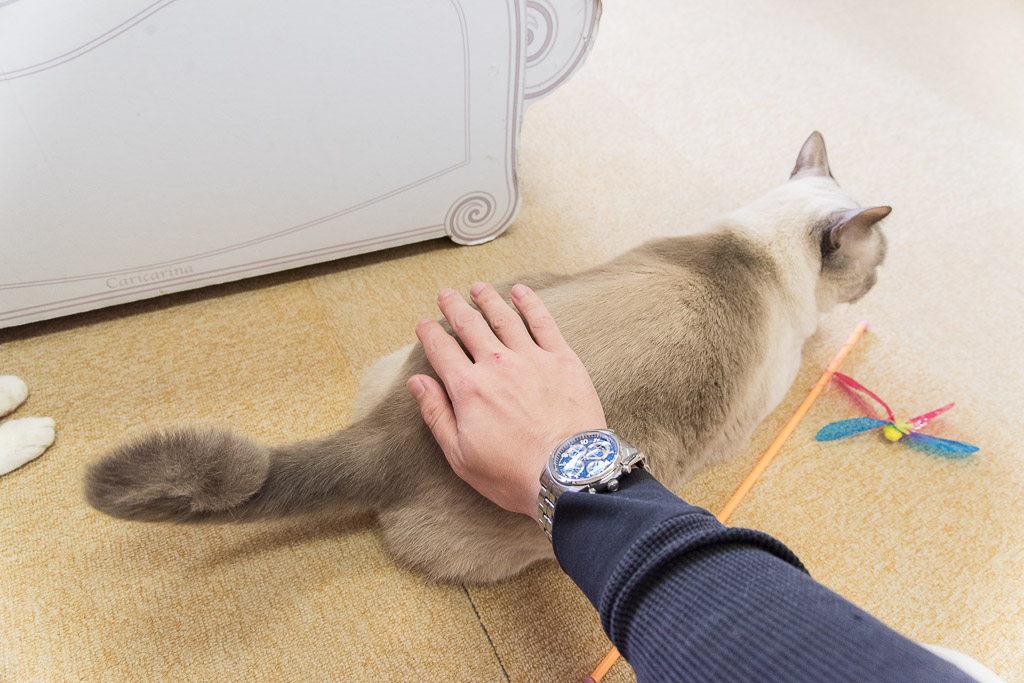 Other cats gathered at me.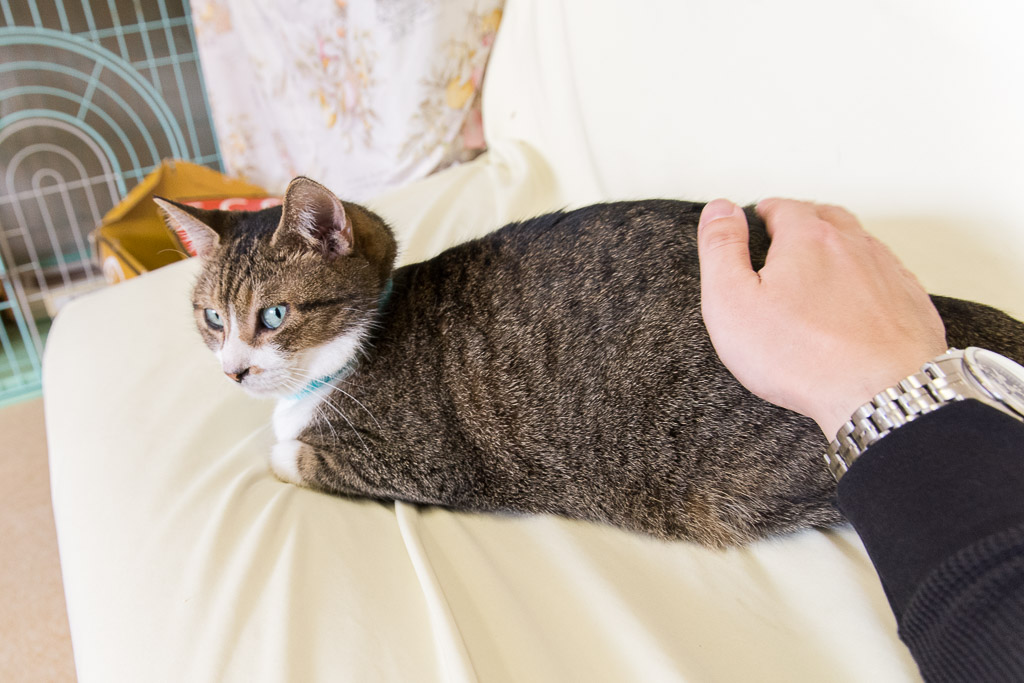 Three cats were waiting for me to stroke them back.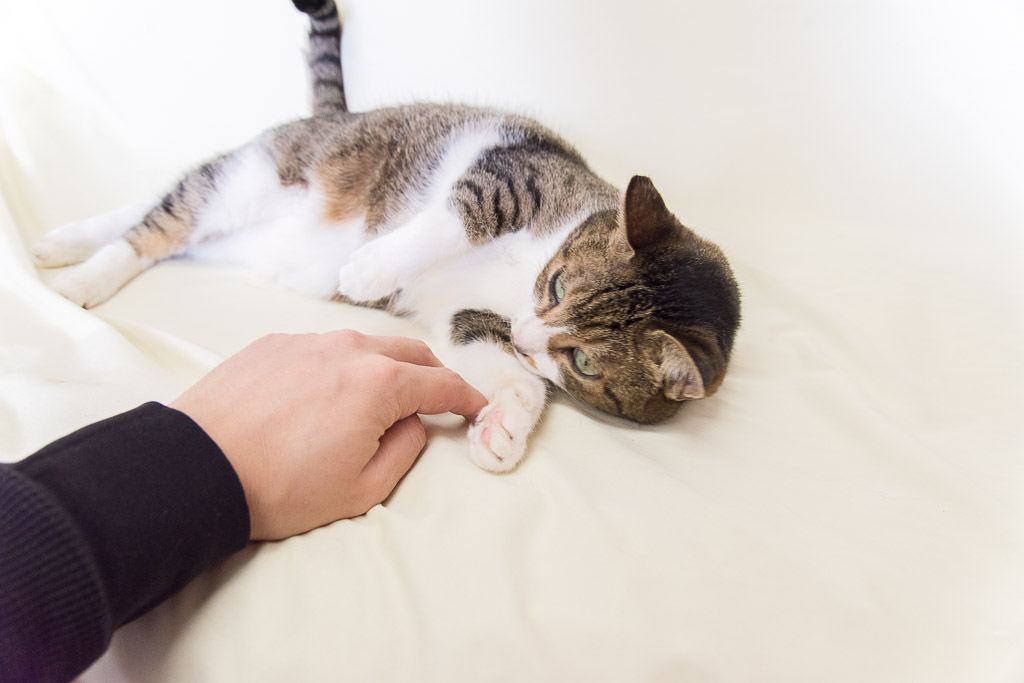 He showed me the stomach when I stroked him.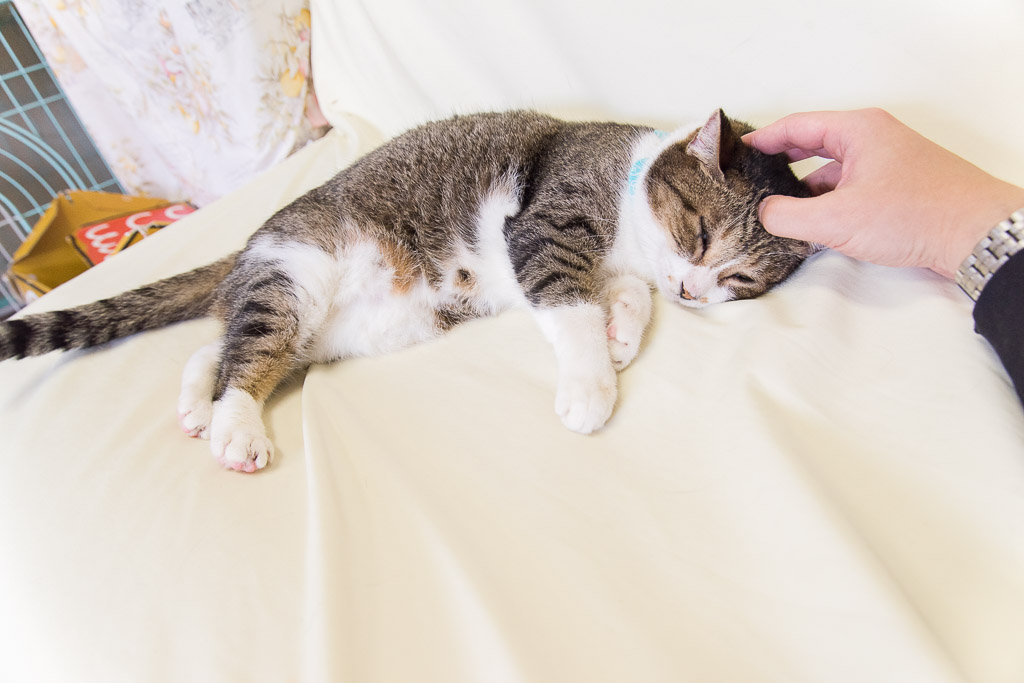 He relaxed when I stroked him head.
I stroked his head with one hand and...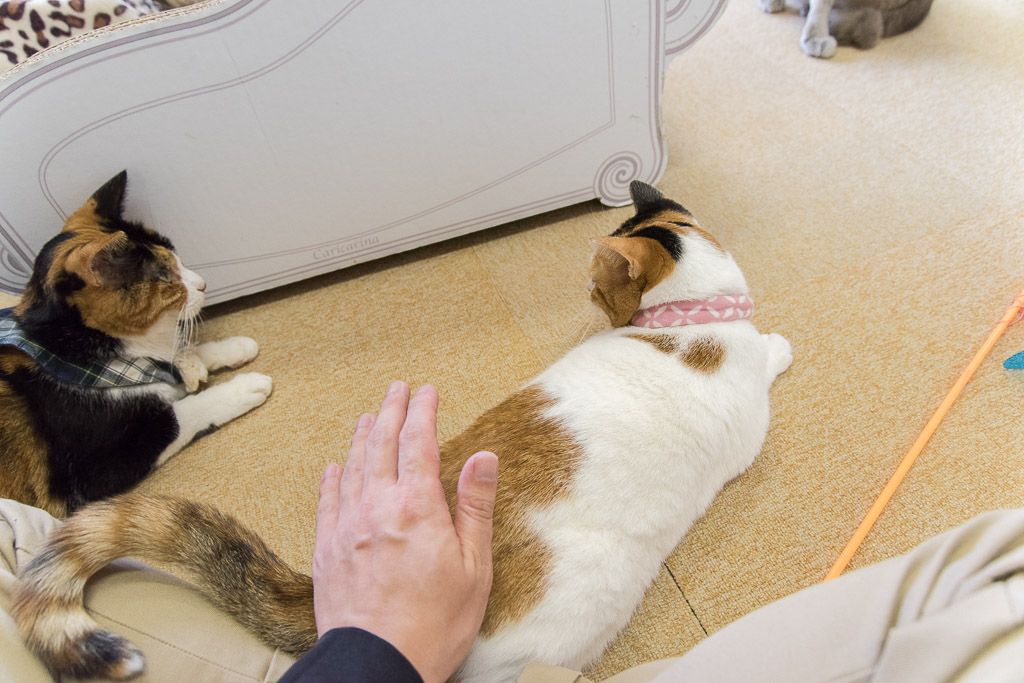 I stroked another cat with the other hand. I was so happy.
It took couple minutes but after that they were with me once they became friendly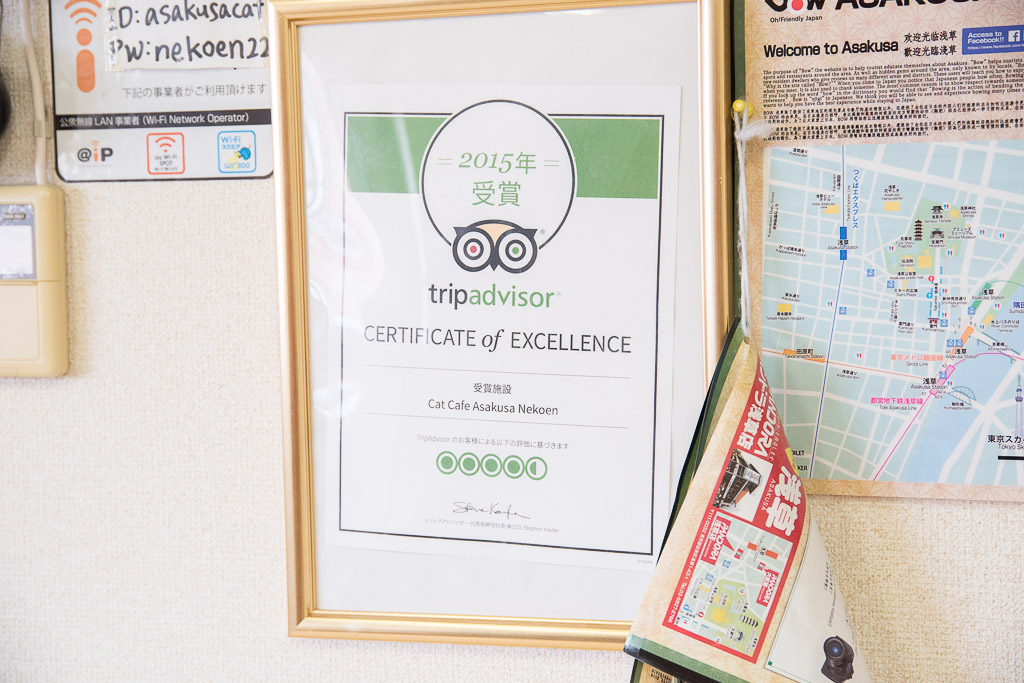 It seems to be popular with travelers from abroad. This was commended by Trip Advisor!
The Certificate of Excellence written on the certificate is an excellence certificate.
It seems to be given to accommodation, attractions and restaurants that offer the best hospitality.
You might imagine a sophisticated waiter when you hear the best hospitality, but don't expect such things.
You can be healed by playing with a cat. And there is a friendly and easy-to-speak manager. I think that is the best hospitality in that sense.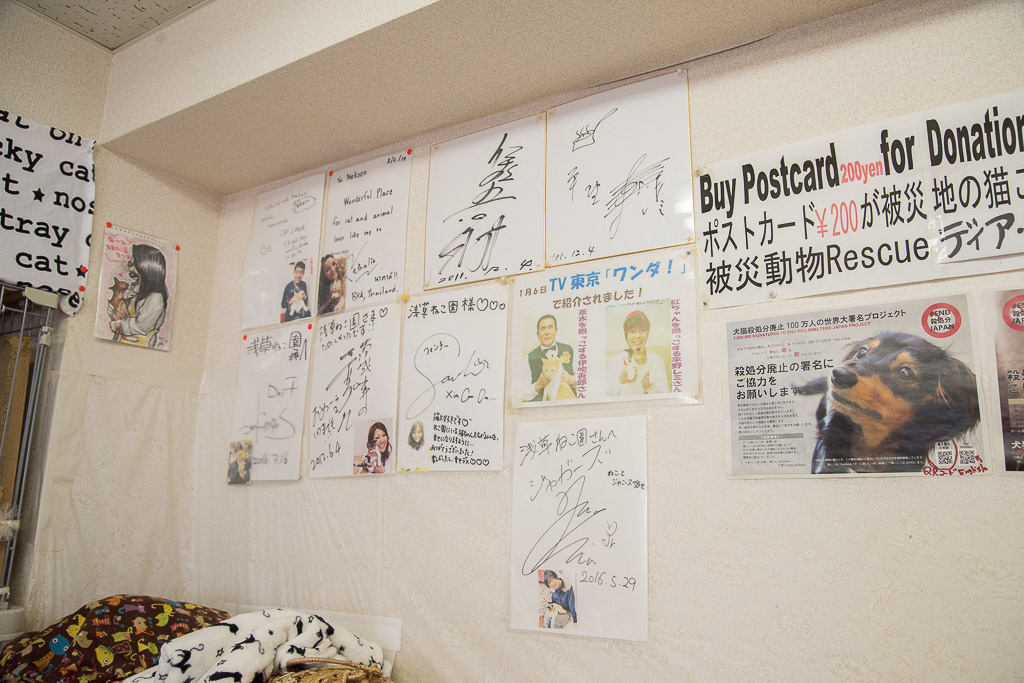 There are some signatures of popular people in Japan.
Price and Option
1 hour・・・800 yen(under junior high school student age 700 yen) After 1 hour, It costs 200 yen per 30 minutes
If you have small kids, you have to ask the shop before you go.
And If elementary school students want to enter, be sure to enter with their parents.
soft drinks・・・from 100 yen
alcohol drinks・・・400 yen (include snacks)
snacks・・・from 50 yen
snacks for cats・・・100 yen(amount is limited)
Nekoen's point
It's reasonable.
Room seize is small.
The room smells cats a little bit.
Cats will be friendly a little after you entered.
Even elementary school students can enter if there is a parent.
The Nekoen's information
3-1-1 Asakusa Taitouku Tokyo Japan
It's located in 6 minutes from Asakusa station(JR line).
It takes 9 minutes from Asakusa station(Tsukuba express)
It takes 4 minutes from Asakusa temple.
Business hours: 11:00 to 21:00
Closed day: Tuesday (in the case of a national holiday the next day)
URL:Nekoen
TEL:03-3876-3813
My cat cafe ranking
It's my own ranking that I went to various cat cafes and became a cat cafe meister (self-named).
Please refer to it when you want to play with friends, date, or want to be alone, or when you want to play with a cat in your family.
Neighboring cat cafe