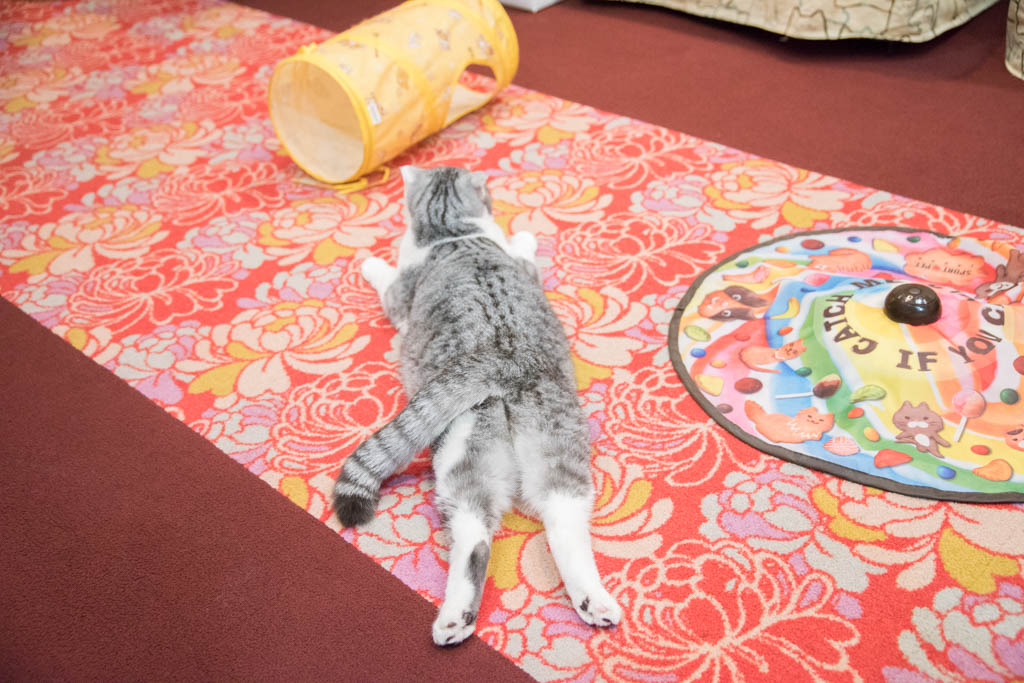 I went to the cat cafe Nekonotsubuyaki. It used to be in Akabane. But It renewal opened in Nishikawaguchi.
I could relax so much!
The atmosphere of the clerk, the atmosphere of the shop, the personality of the cats, everything is relaxed.
I felt like time was flowing slowly. It is very cozy.
The cats were pretty friendly and I was very happy because they came to me one after another as they wanted to be touched.
[japan Cat cafe] Nishikawaguchi Nekonotsubuyaki reviews!

Nekonotsubuyaki location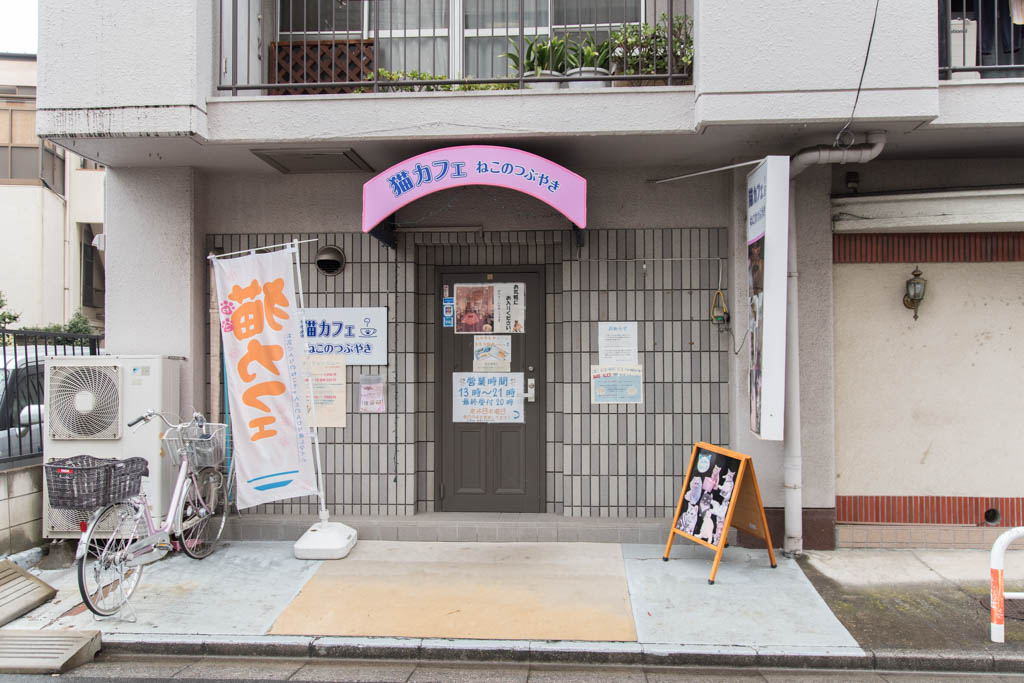 Nekonotsubuyaki is located in 5 minutes from east exit of Nishikawaguchi station.
This picture is outlook of the shop.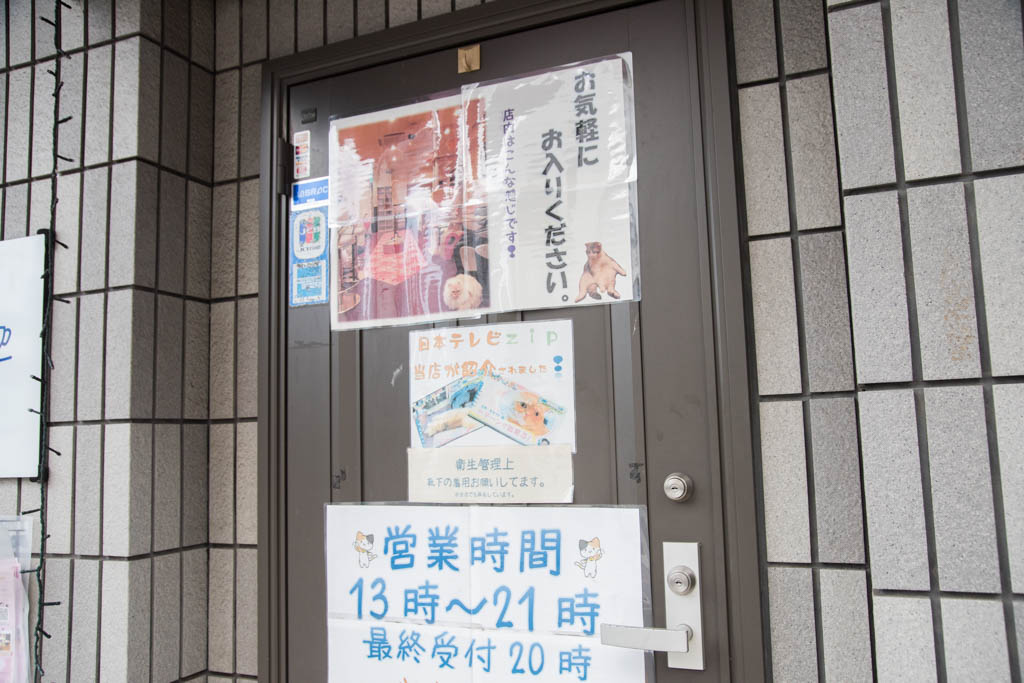 You may be worried if it are open because you can't see the inside from the door, but you can rest assured that the inside is a relaxed space.
Let's enter the inside.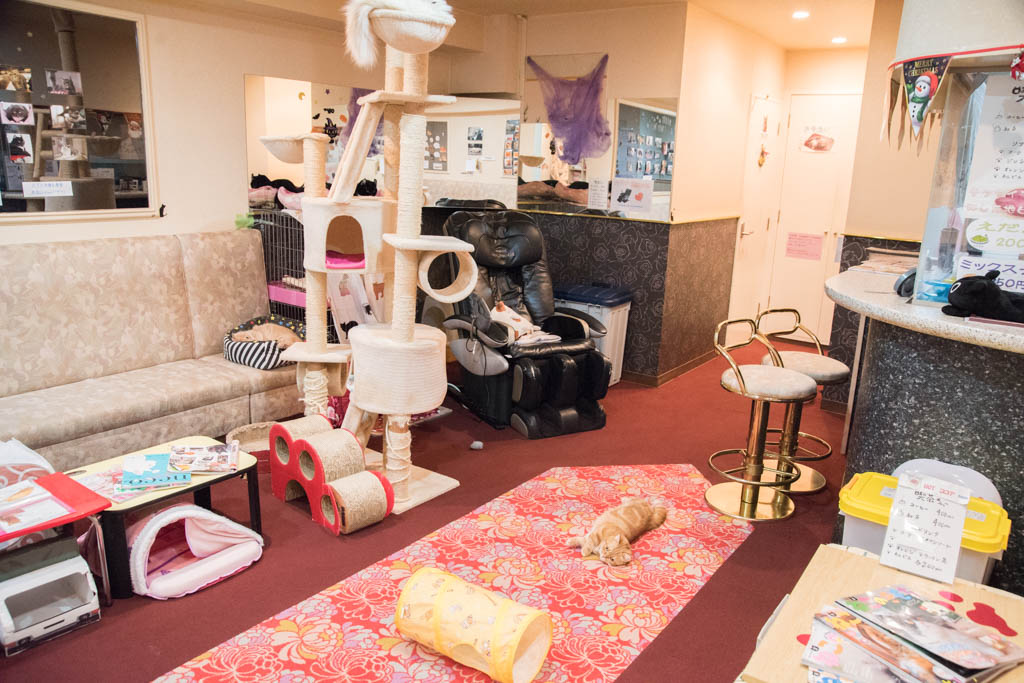 The inside looks like this.
Cats relaxed so much.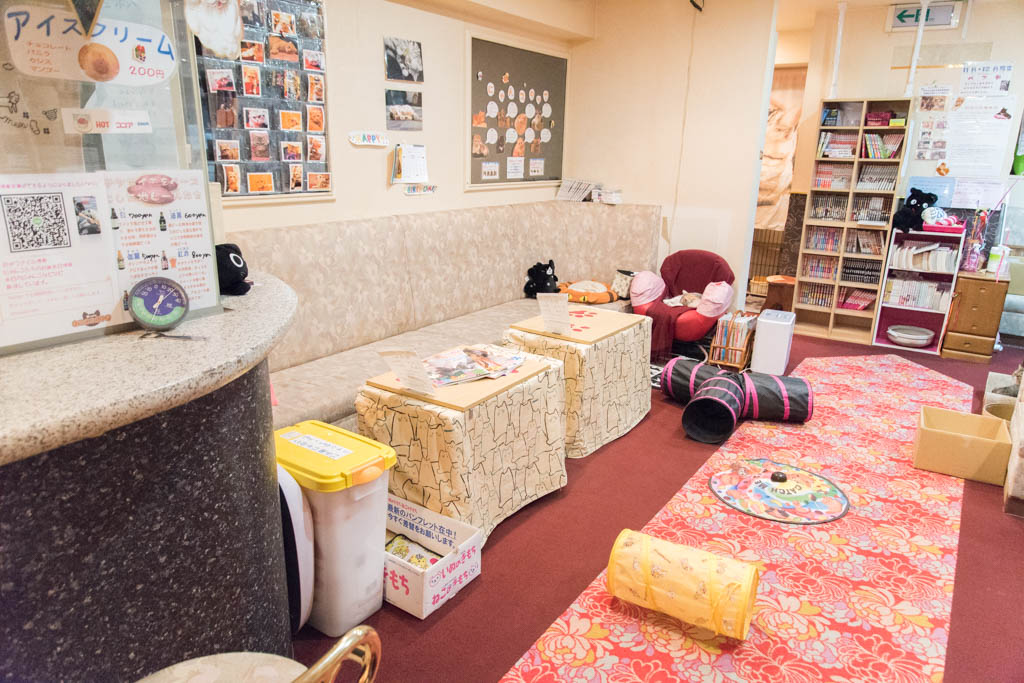 The other side of the room looks like this.
The cat was sleeping in various places.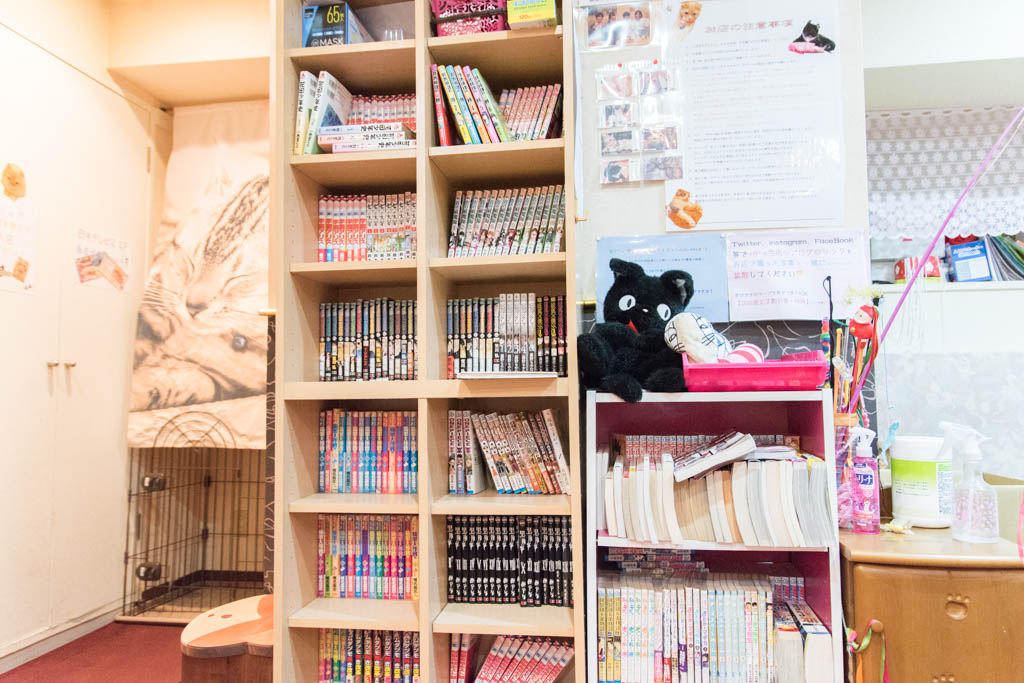 There are manga also!
There are a lot of basic comics, so there should be comics you like.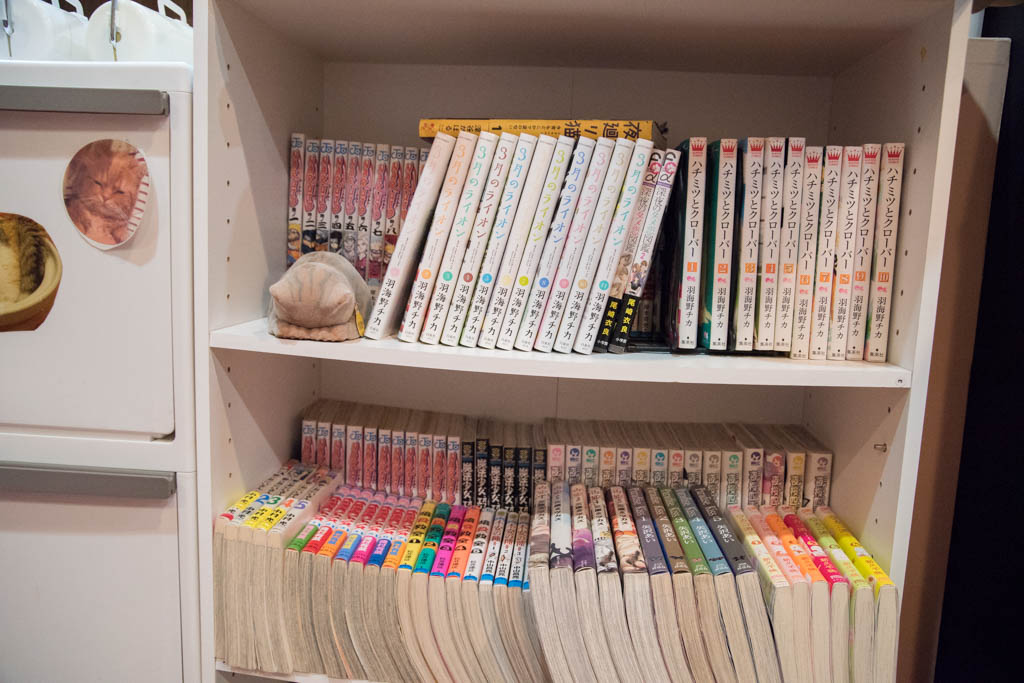 The manga "Yomawari Neko" on the bookshelf is very impressive.
I was crying in the cat cafe.
I am 35 years old ( bachelorhood ) reading manga at a cat cafe and crying.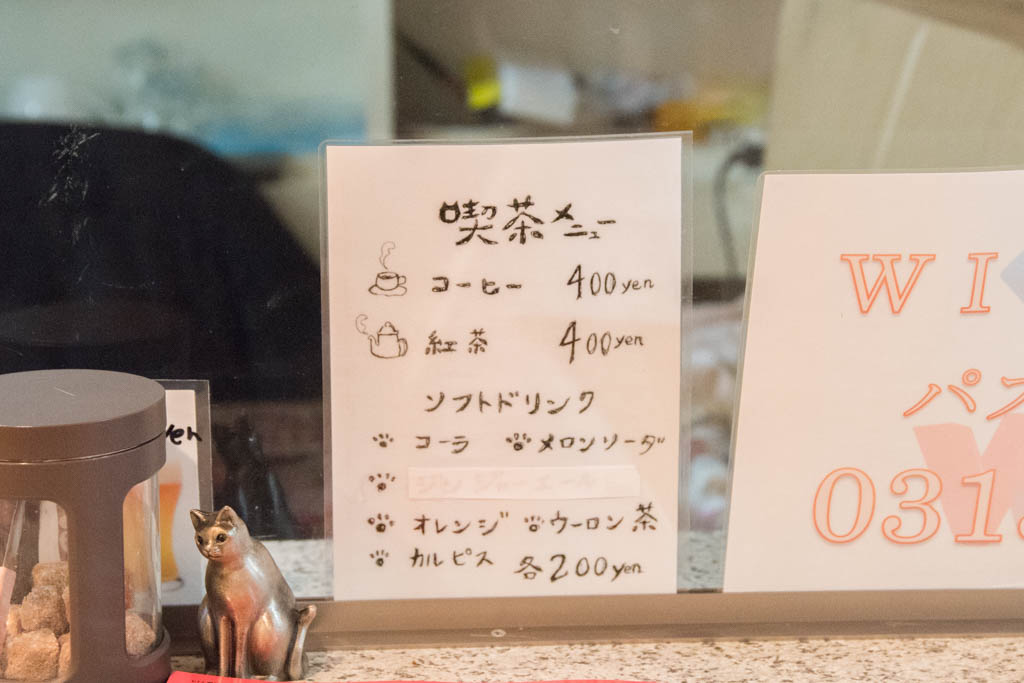 There are some drink menu.
You don't have to drink.
By the way, the charge is 1,000 yen for a basic charge of 60 minutes (200 yen with a 10-minute extension. All-you-can-drink soft drinks at +300 yen)
Or you can stay until as you want for 2,500 yen.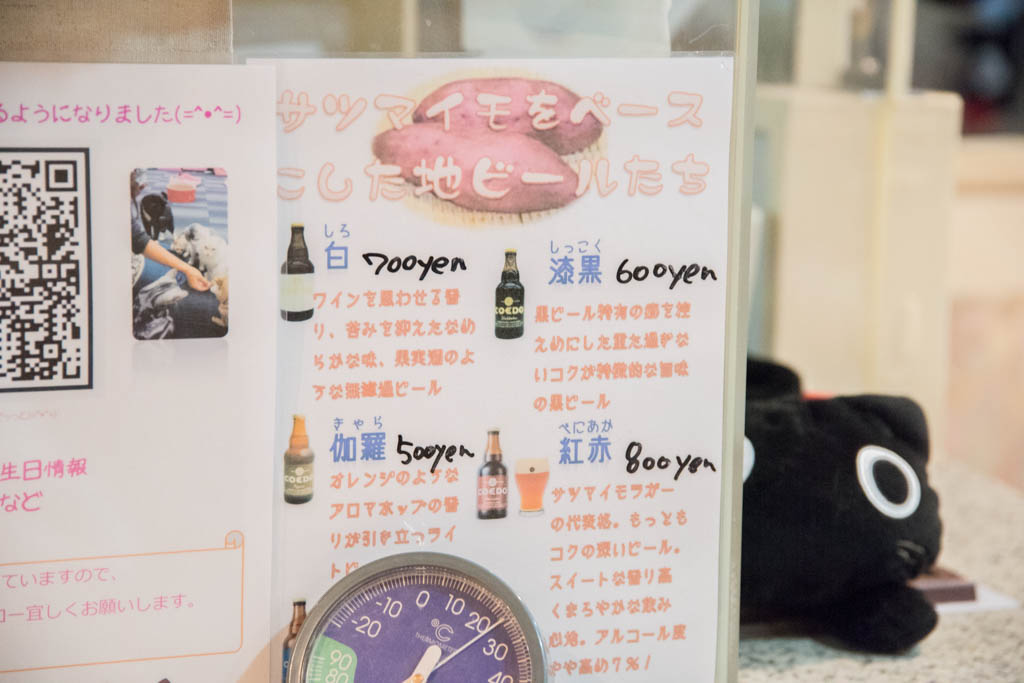 And there some domestic beer.
Awesome!
Nekonotsubuyaki's cats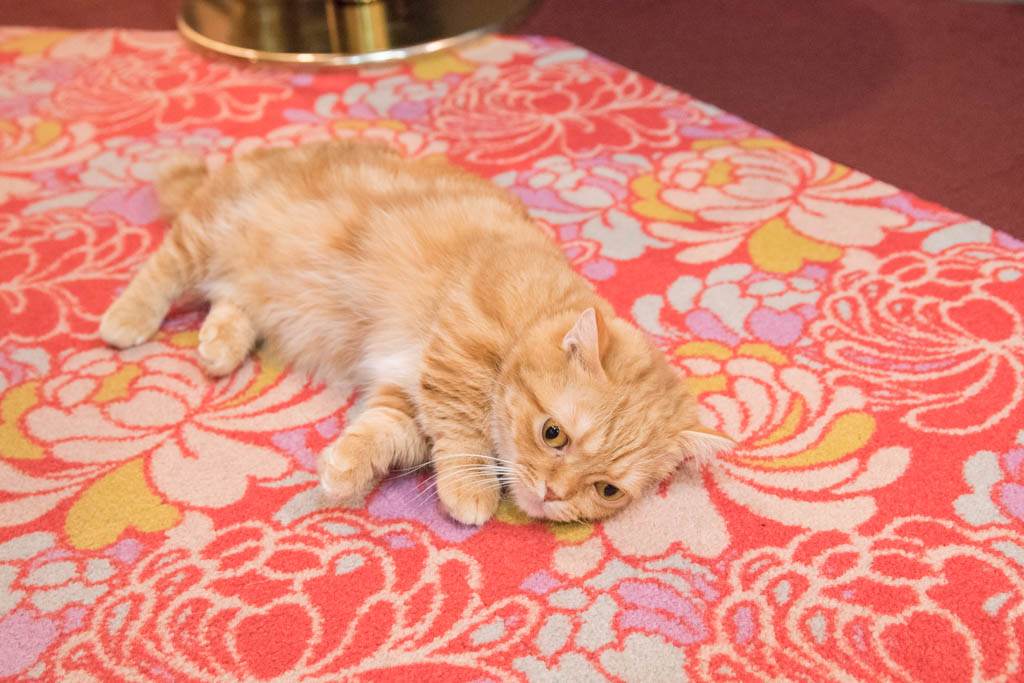 I saw this cat when I entered the shop.
He relaxed so much.
But it was this cat that went to the bathroom as soon as I entered the store and waited for me when I left the bathroom.
What a cute.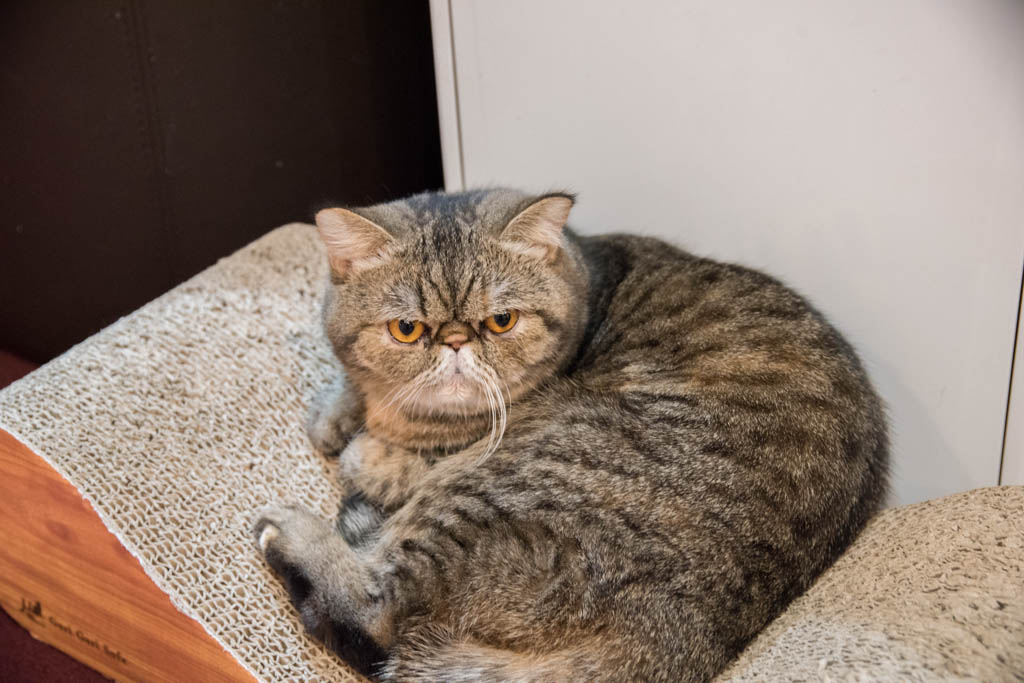 This cat seemed grumpy, but he didn't hate me when I stroked him.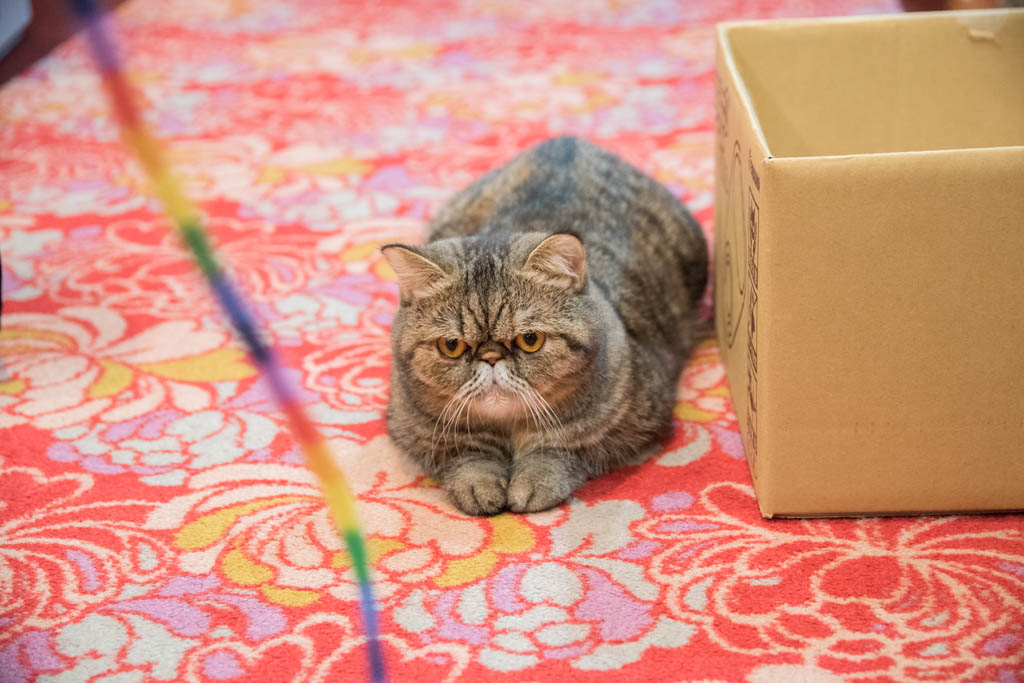 He was interested in a toy but he was lazy to play.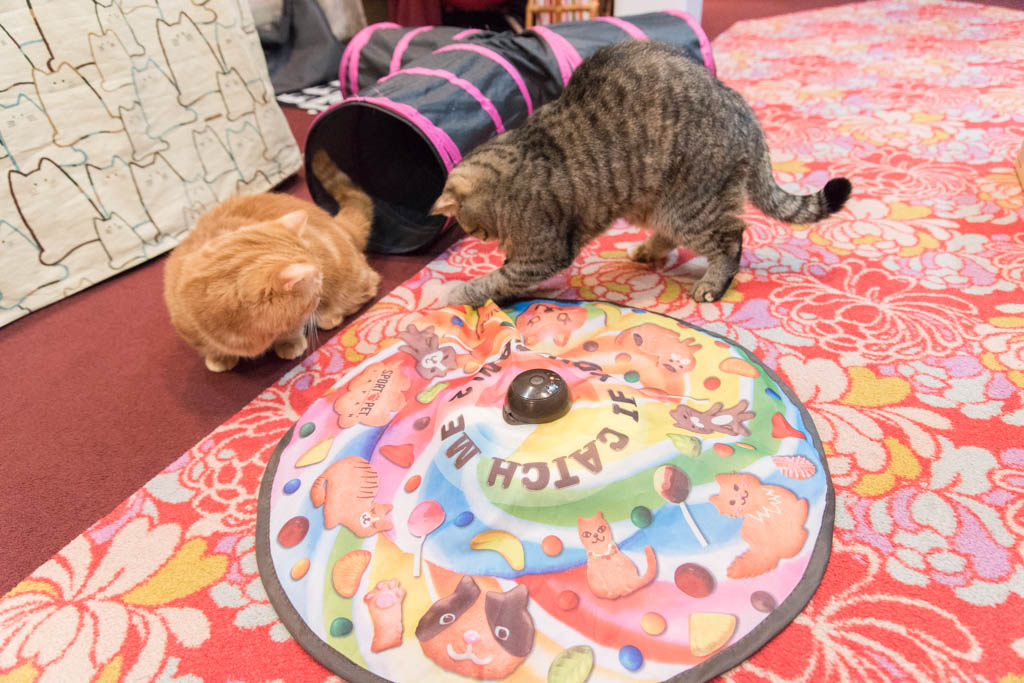 The clerk told me the cats will be delighted to move this toy.
There are moving toys under a circular cloth.
By the way, this is a gift from the customer.
It is a shop loved by customers.
When I went there were two other customers, both of whom were like regular customers.
I understand the feeling that they want to repeat.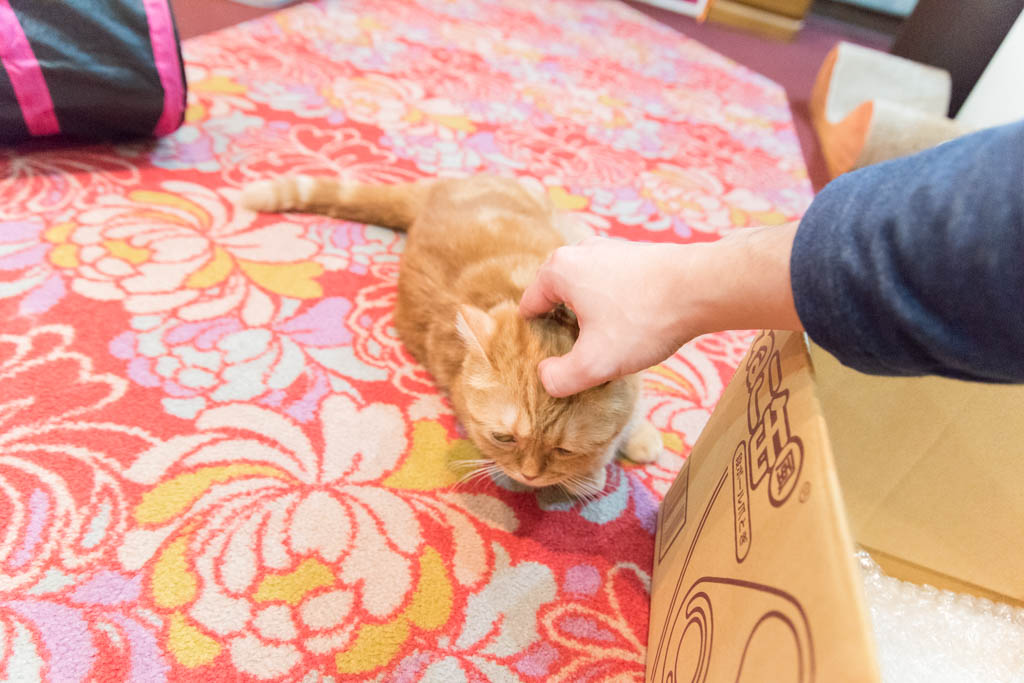 The cats came to me when I relaxed for around 20 minutes.
She wanted to be touched so much.
They are very easy to understand because they rub their heads and tails.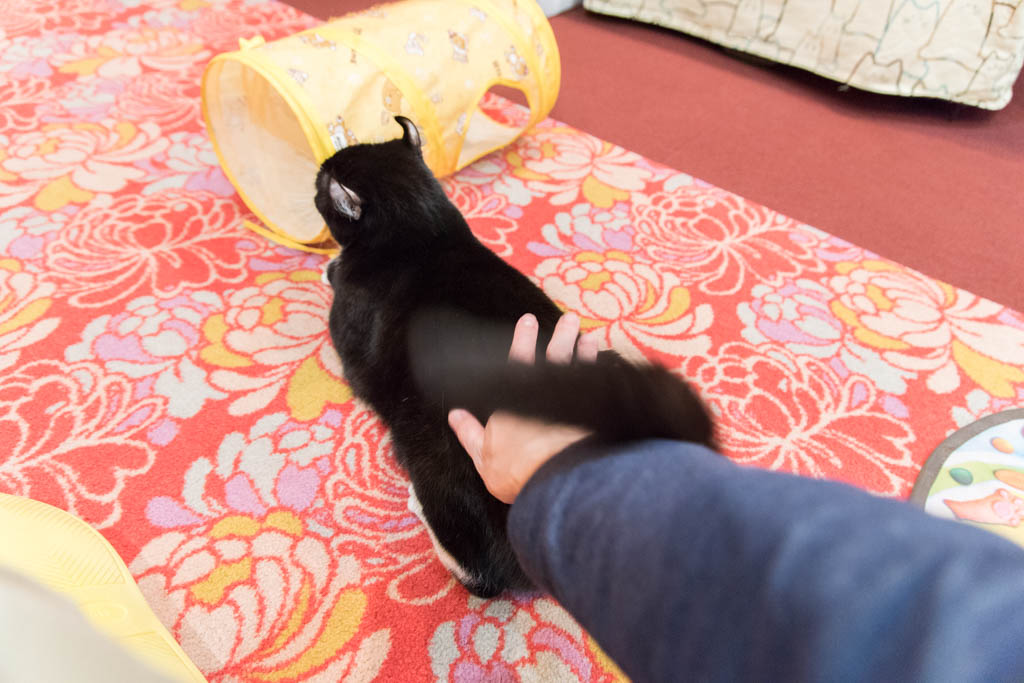 She is next.
I don't know why but all the cats here have their tails in my hands.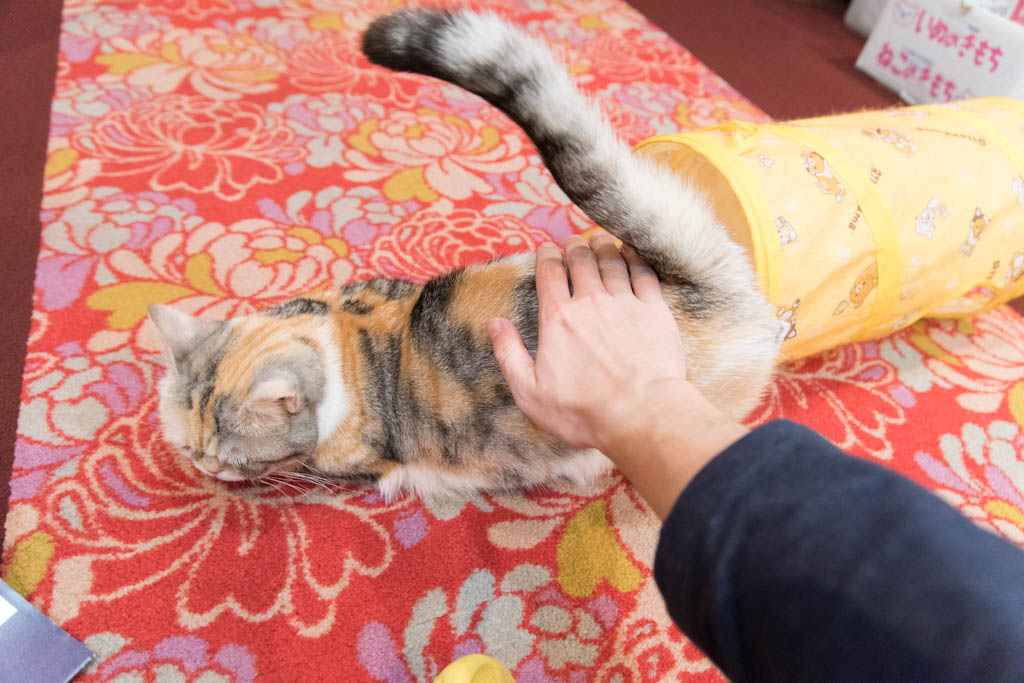 Next one
She was happy when I touched her ass.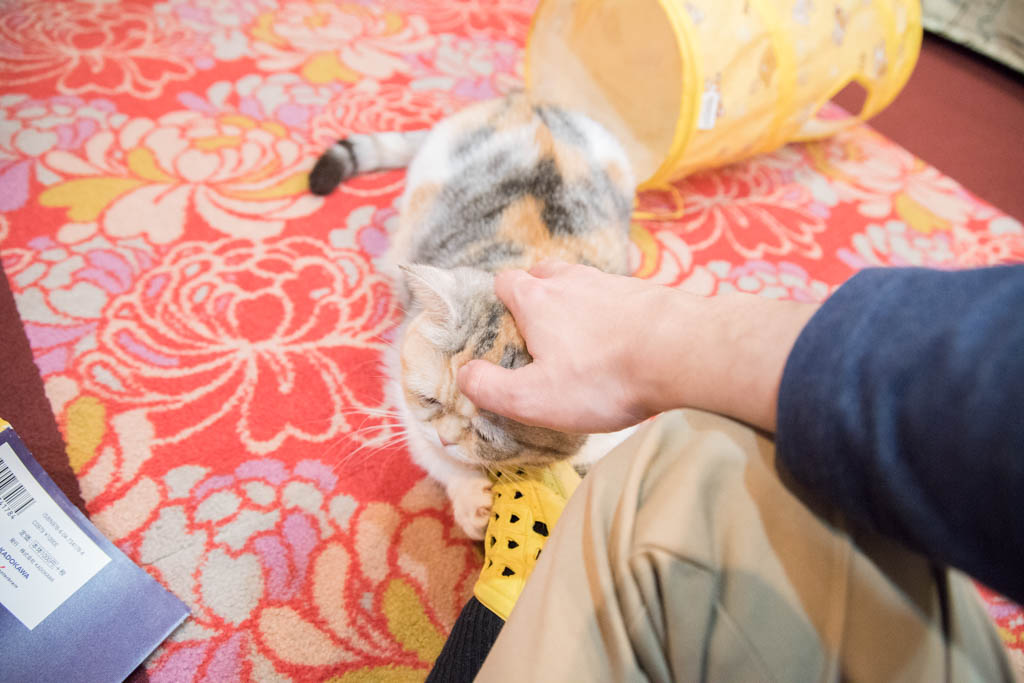 I touched her head...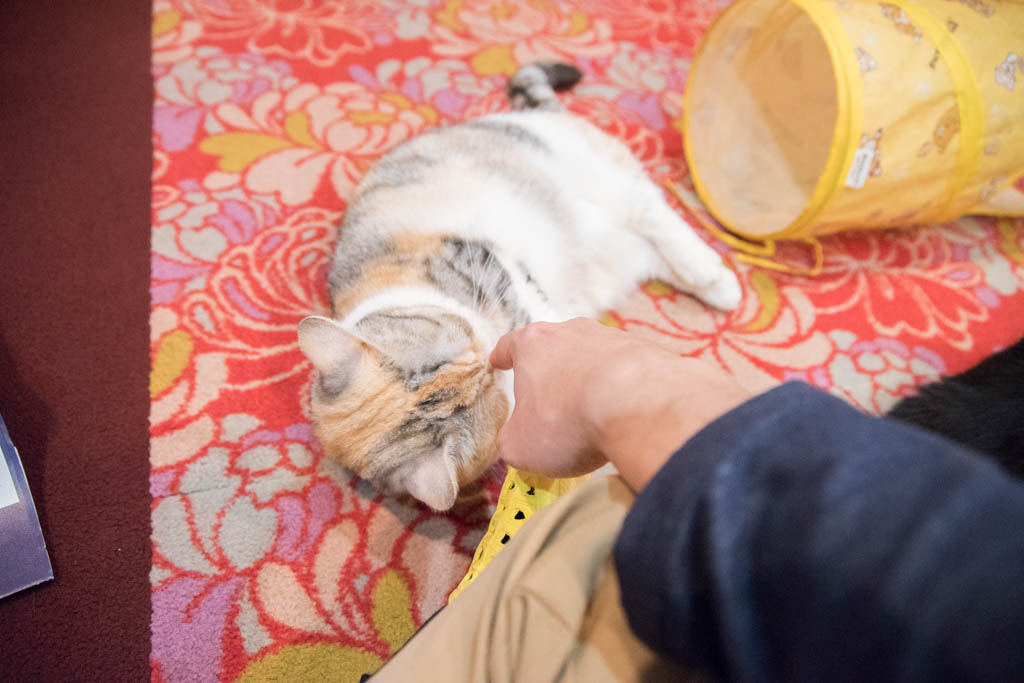 And he slept.
How cute.
Price and Option
60 minutes 1,000 yen
200 yen for every 10 minutes of extension
+300 yen, all-you-can-drink soft drinks
You can stay until as you want for 2,500 yen(And you can drink soft drinks anytime)
Nekonotsubuyaki's point
You can relax a lot.
Cats are not stinky.
There are some basic manga.
Cats are friendly and easy going.
You can drink alcohol.
You can get a candy when you exit (tasty).
Shop information
2-33-10 Namiki Kawaguchi Saitama Japan
It is located in 5 minutes on foot from East exit of Nishikawaguchi station(JR line).
Business hours: 13:00 to 21:00 (last reception 20:00)
Regular holiday: Thursday (open on public holidays. Closed the next day)
URL:Nekonotsubuyaki
TEL:048-299-9122
My cat cafe ranking
It's my own ranking that I went to various cat cafes and became a cat cafe meister (self-named).
Please refer to it when you want to play with friends, date, or want to be alone, or when you want to play with a cat in your family.
Neighboring cat cafe