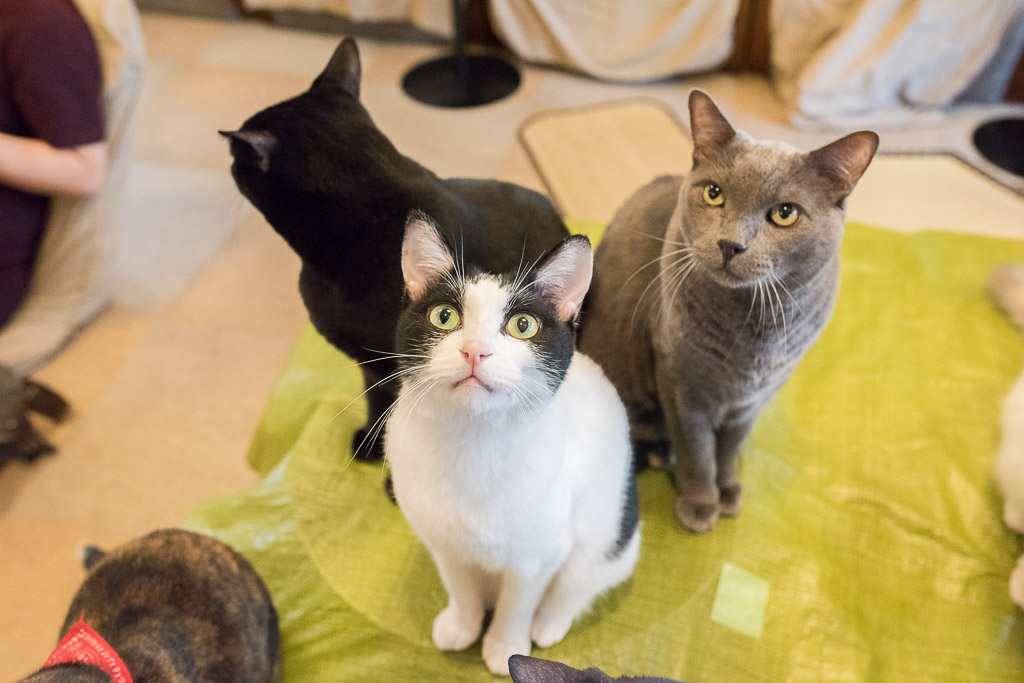 I went to the cat cafe nekonomise in Machida.
This cat cafe is nekonoirukyuukeizyo299 sister stores in Ikebukuro.
There is no upper limit on charges, so be careful as money will be added as long as you go.
The basic atmosphere is the same as nekonoirukyuukeizyo299 , but it is narrower.
Customers range from elder people to young couples.
Two couples of high school students came when it was time for after school.
Hmm I'm Jealous!
[Tokyo japan Cat cafe] Mathida nekonomise reviews!

Cat cafe nekonomise location
To get to the store, take the south exit of JR Machida Station and walk about 1 minute along the railway line on the left.
It's pretty easy to get there so don't get lost.
The fee is 150 yen for 10 minutes, 1500 yen for a 2-hours pack, and 1800 yen for a 3-hours pack on weekdays.
There are some options include free drinks and cat snacks, which are 200 yen cheaper than nekonoirukyuukeizyo299, 300 yen.
The congestion rate is like this.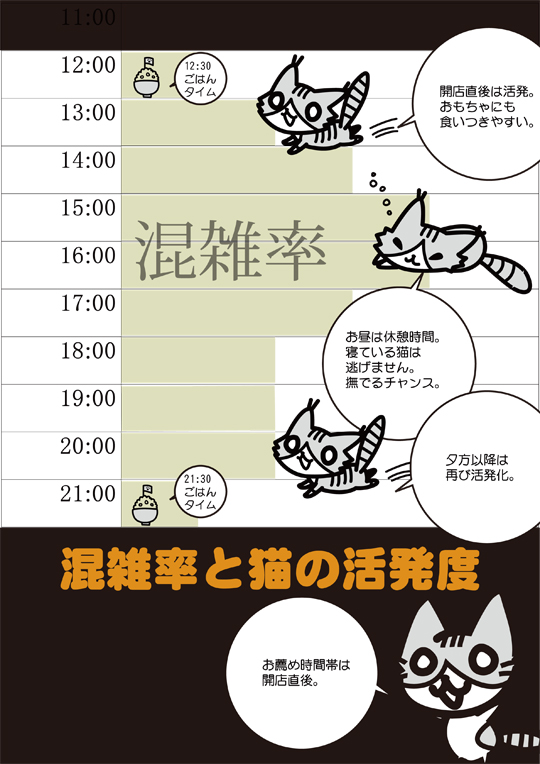 From 15:00 to 17:00 is the most crowded.
I went at around 14:00. It was pretty crowded around 15:00, so I think it's right.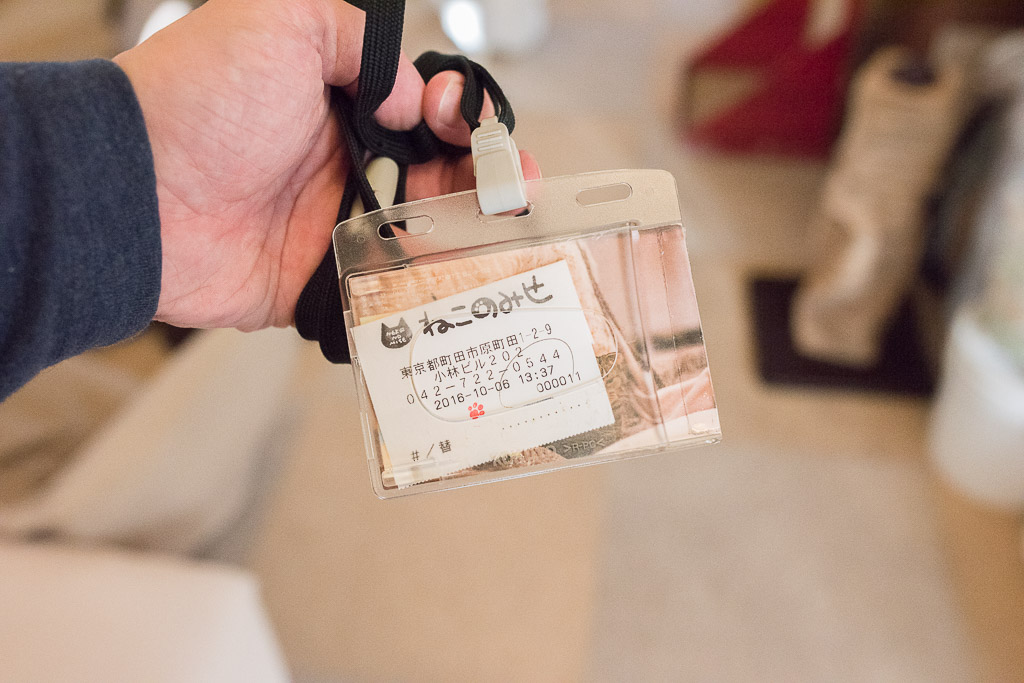 At this store, you can hang your store ID from your neck.
Your time and availability of free drinks are written here, and the payment is made when leaving the store.
Entered a Cat cafe nekonomise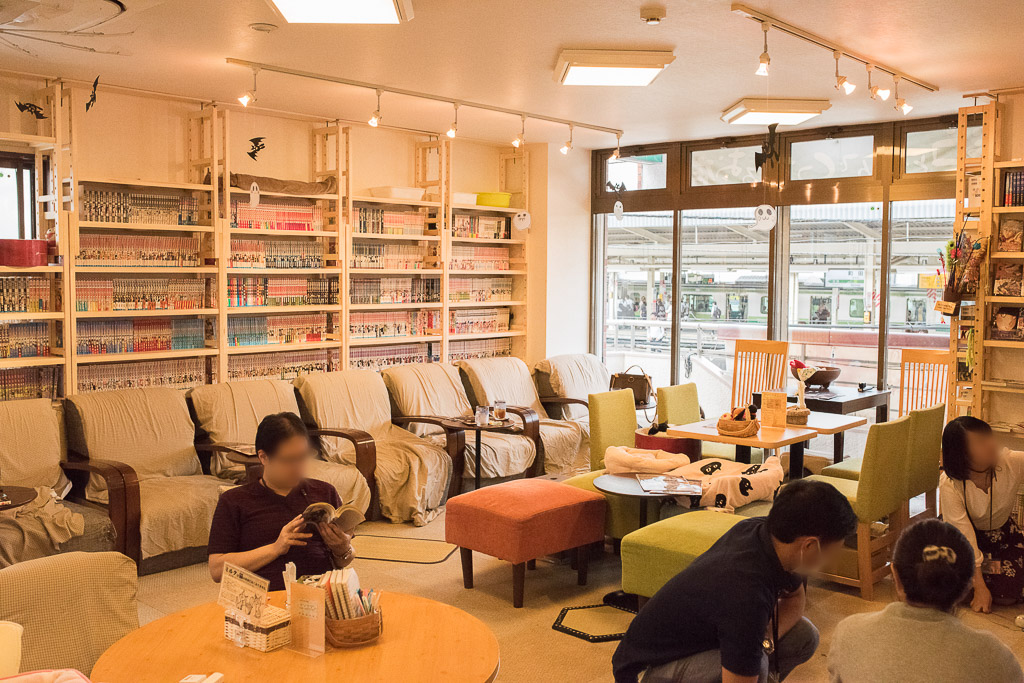 This is what it's like inside the store.
You can see JR Machida Station from the window.
There are sofa seats, but all the customers were sitting and playing with the cats.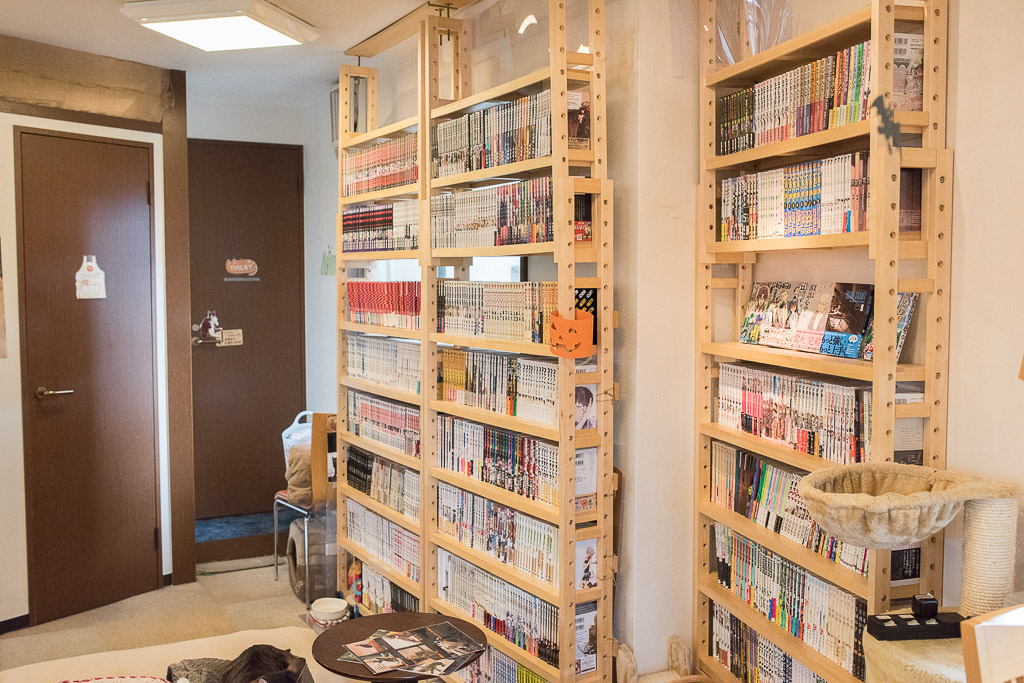 The number of manga is quite large, but less than sister store 299.
There are much more comics than other cat cafes, but it's all in Japanese.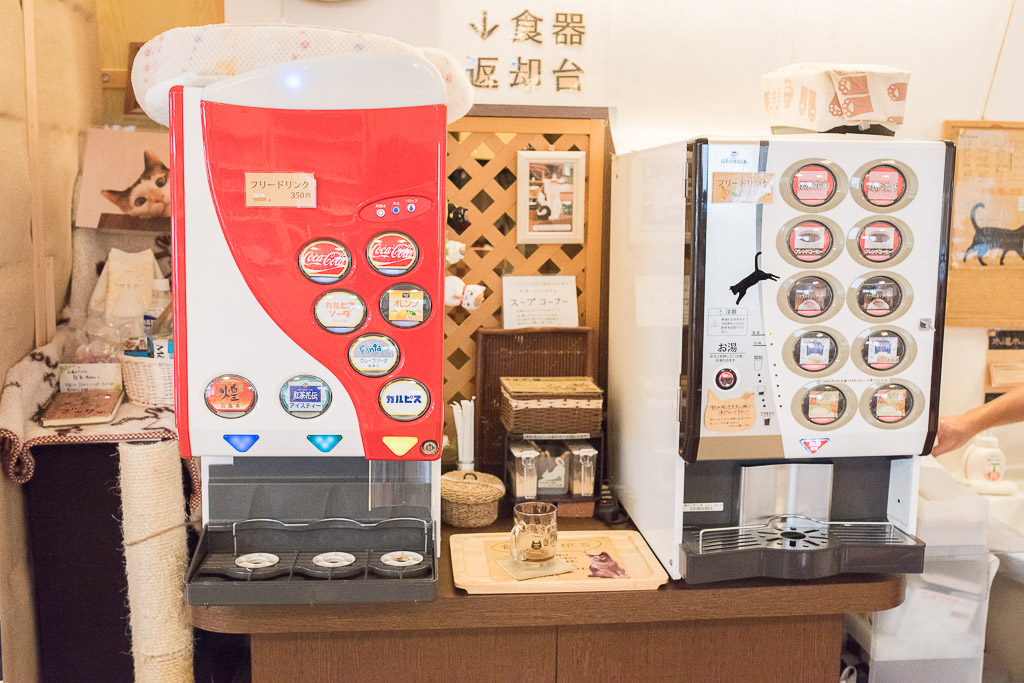 A drink space looks like this. Help your self anytime for 350 yen.
There are also many drinks such as special ginger ale.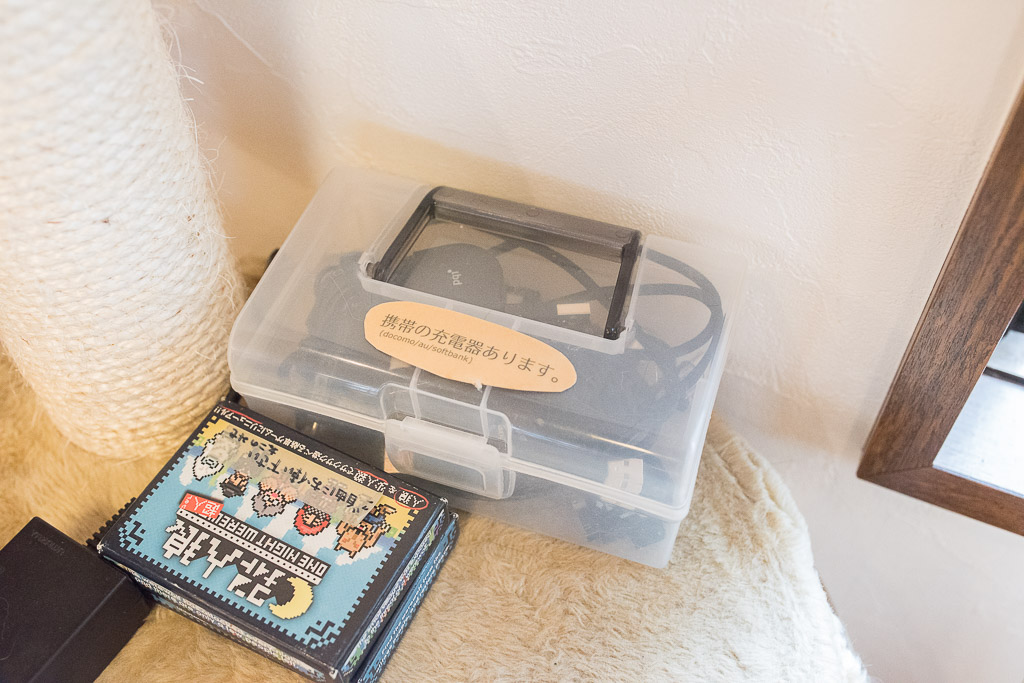 Of course, smartphone chargers are also available.
There are also werewolf games, so please try it if you like.
And you can use free wifi.
Cats were sleeping because it was afternoon
Cats who have finished eating and are relaxing.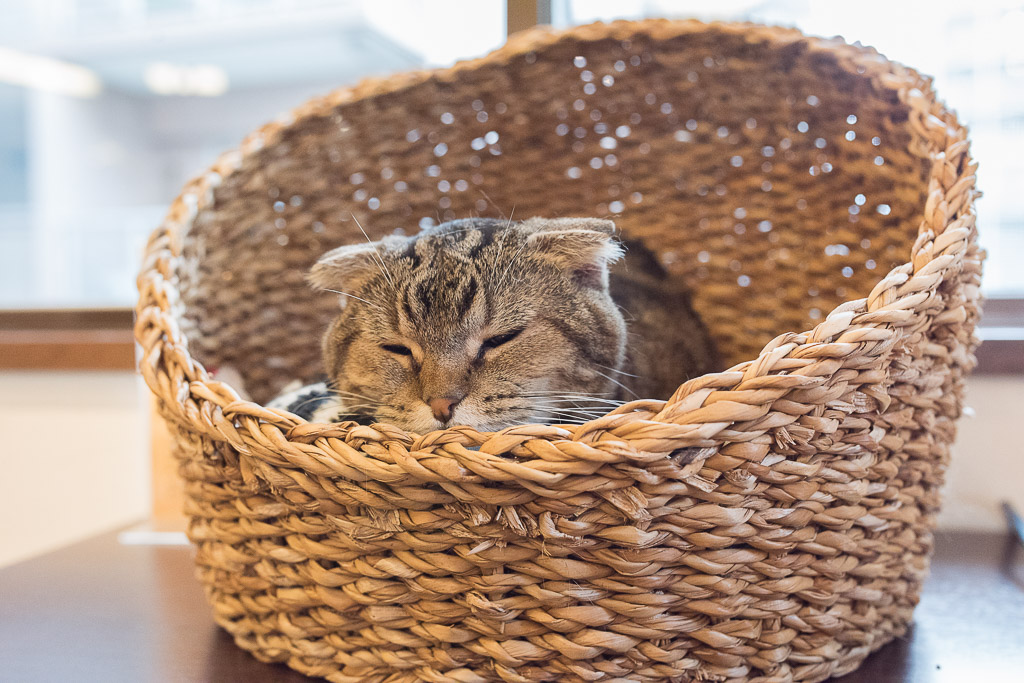 Everyone seemed to have their favorite bed and is relaxing.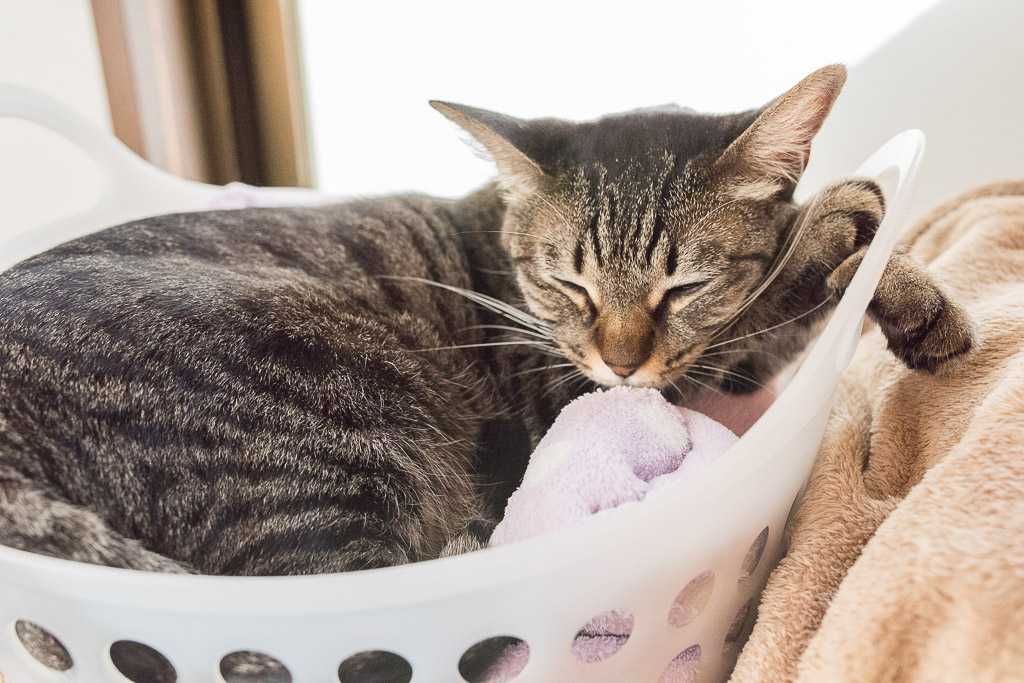 I became sleepy when I saw the sleeping cats ...
No, but I just came to the cat cafe, so I wanted to play with the cats! So I decided to buy a cat snack.
After all, cat snacks are also very popular here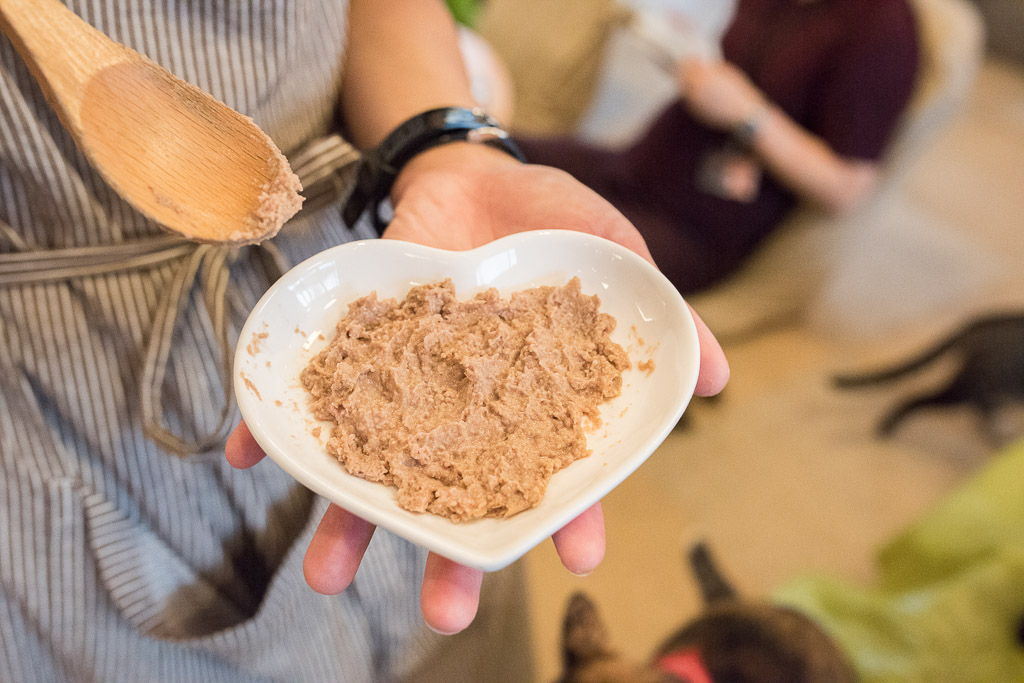 So this is a cat snack (300 yen).
It 's an unusual. It is paste cat snack!
If you want, you can eat by yourself. But you will not be popular guy so you should give cats snacks.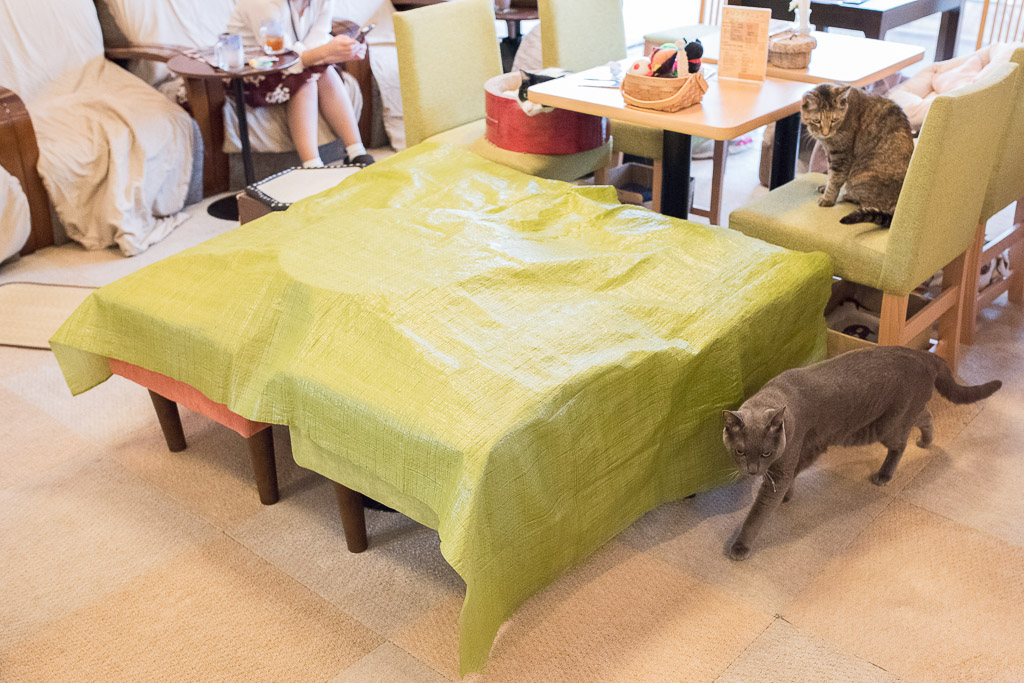 By the way, the space that can be given to the cat is decided. You can feed cats only on this green sheet.
Cats know that well, and the gluttonous cats will come as soon as the sheet is laid.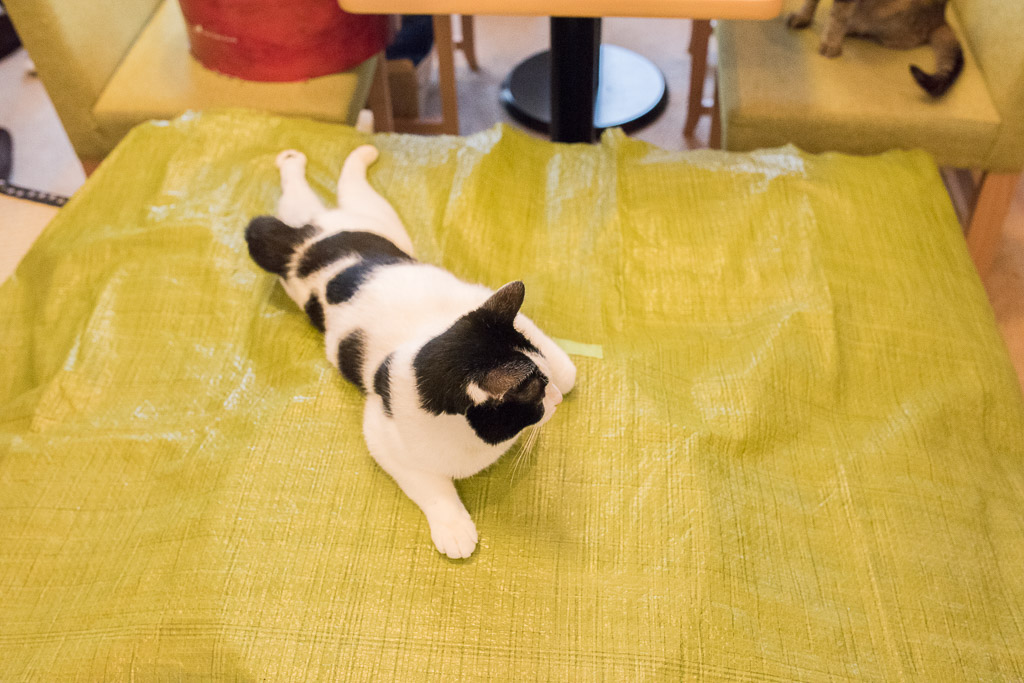 He is first cat took the place right away.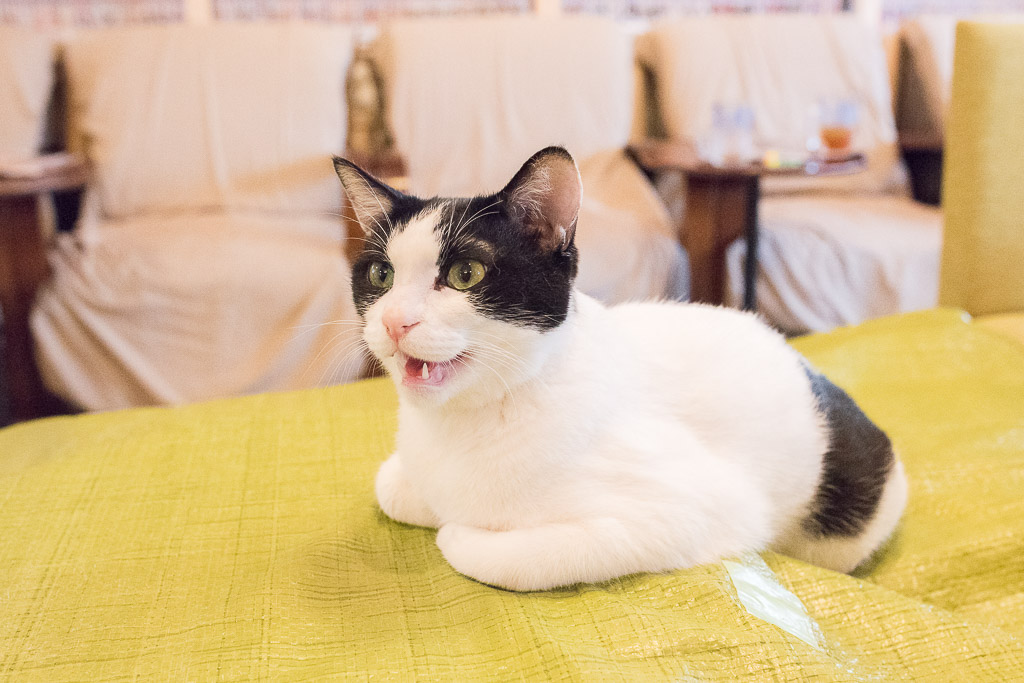 He asked me that "Give me snacks! Hurry up!"
He was bossy lol.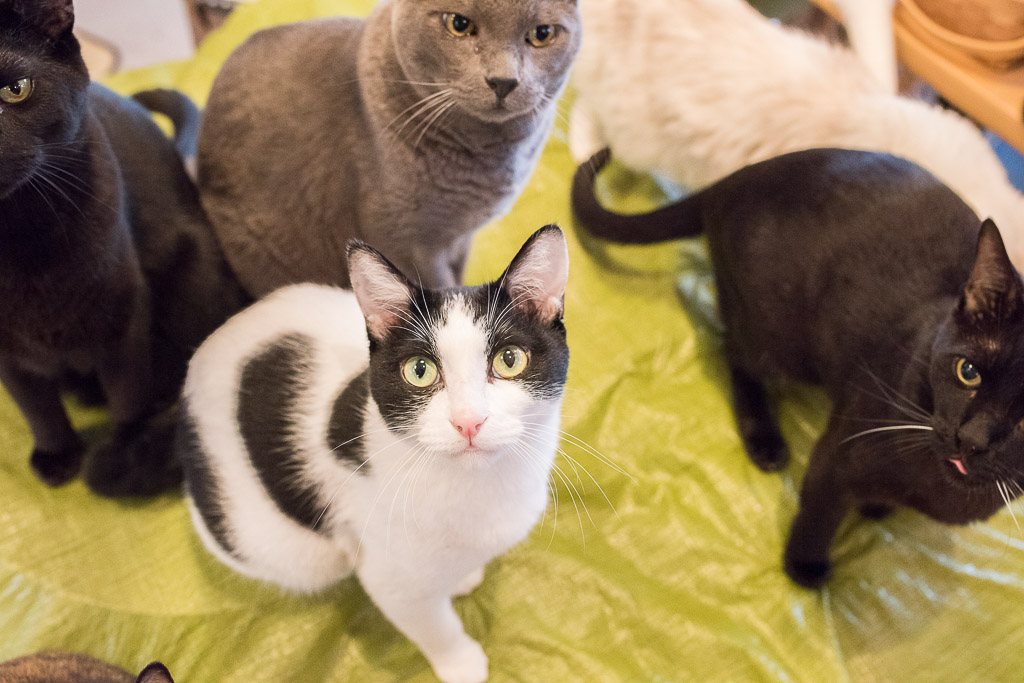 When you start giving snacks, other cats also come by.
Now, You are popular guy!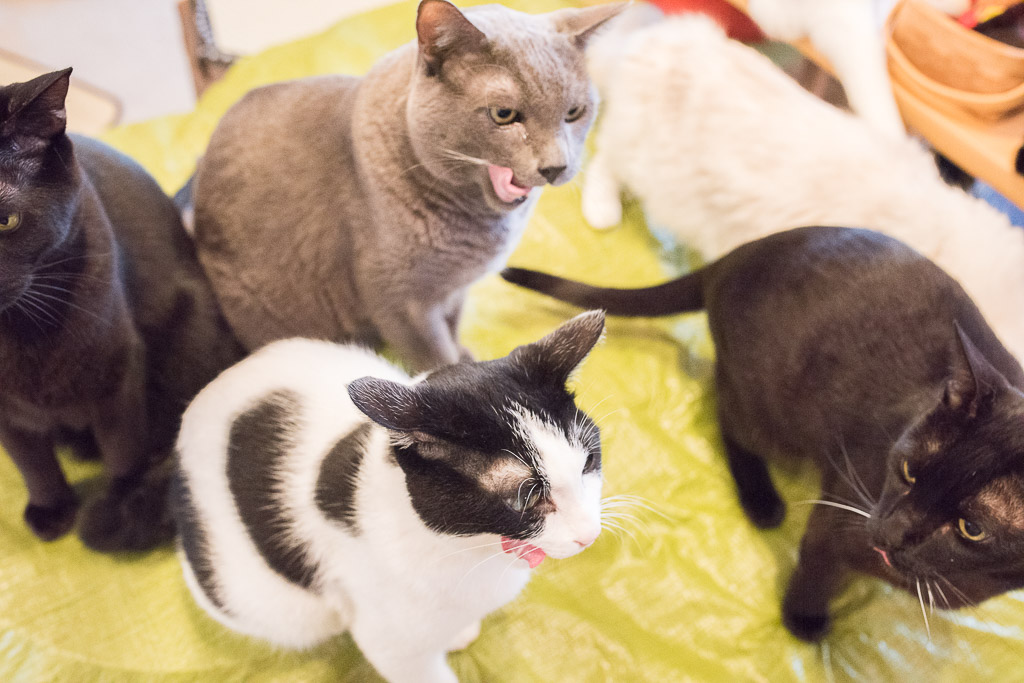 They licked their lips.
They were ready to eat.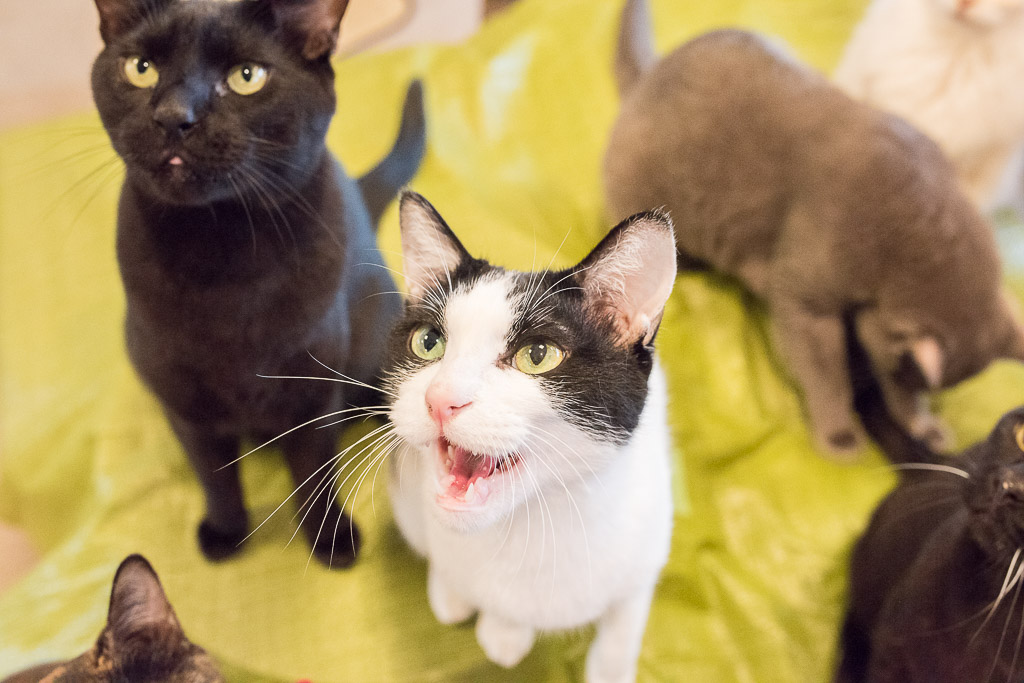 They were meowing. "Don't take pictures! Give us snacks soon!"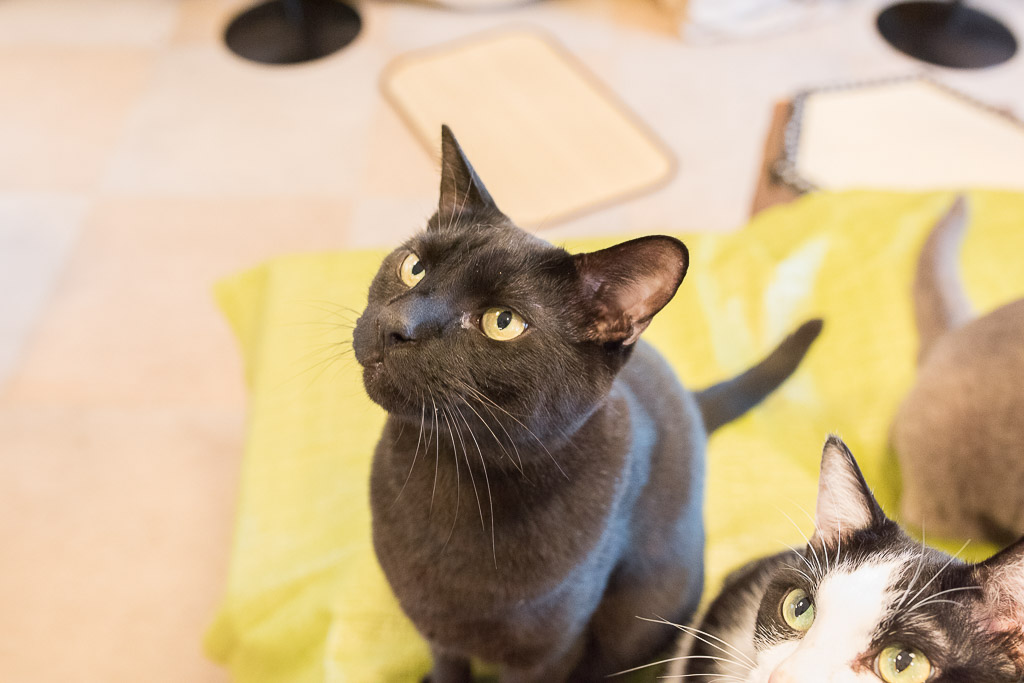 They were staring at snacks.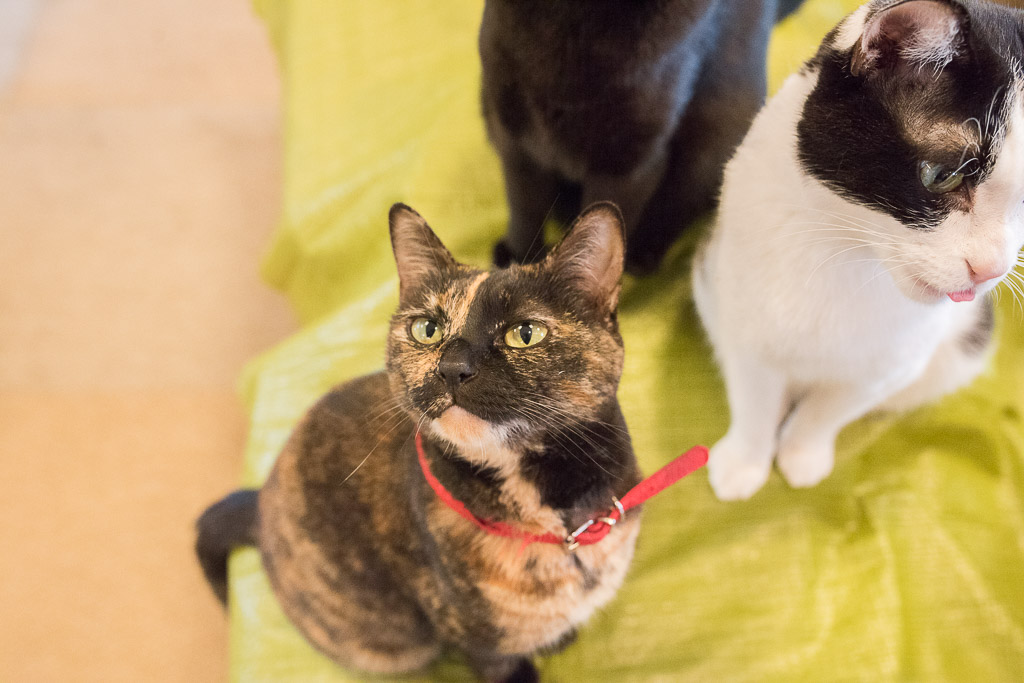 This cat and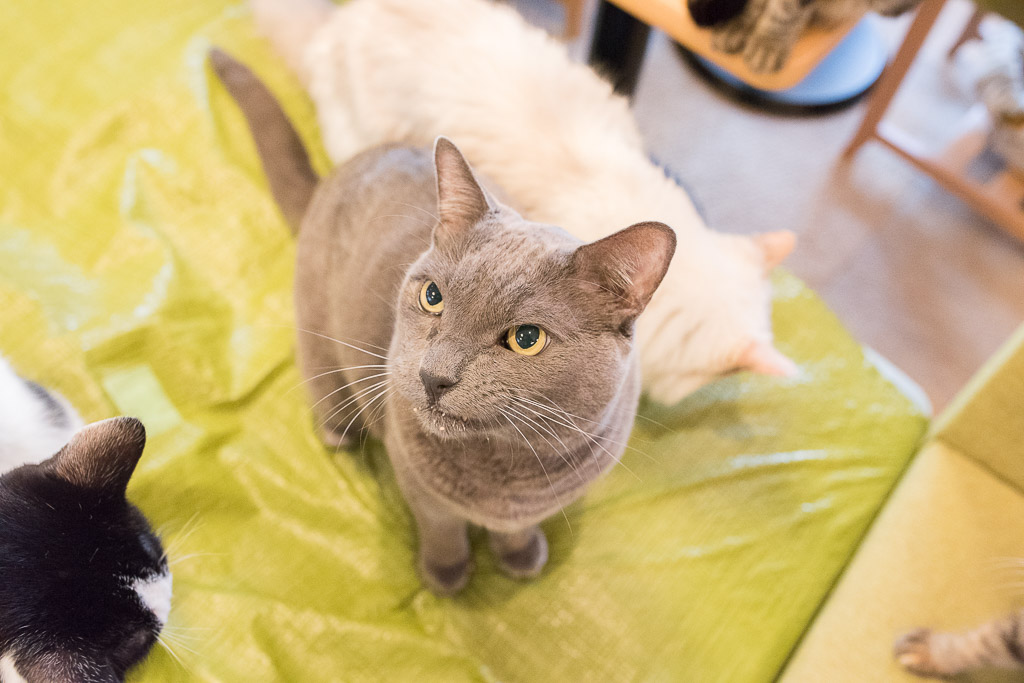 This cat,
Their chin had a snack. They were so cute! lol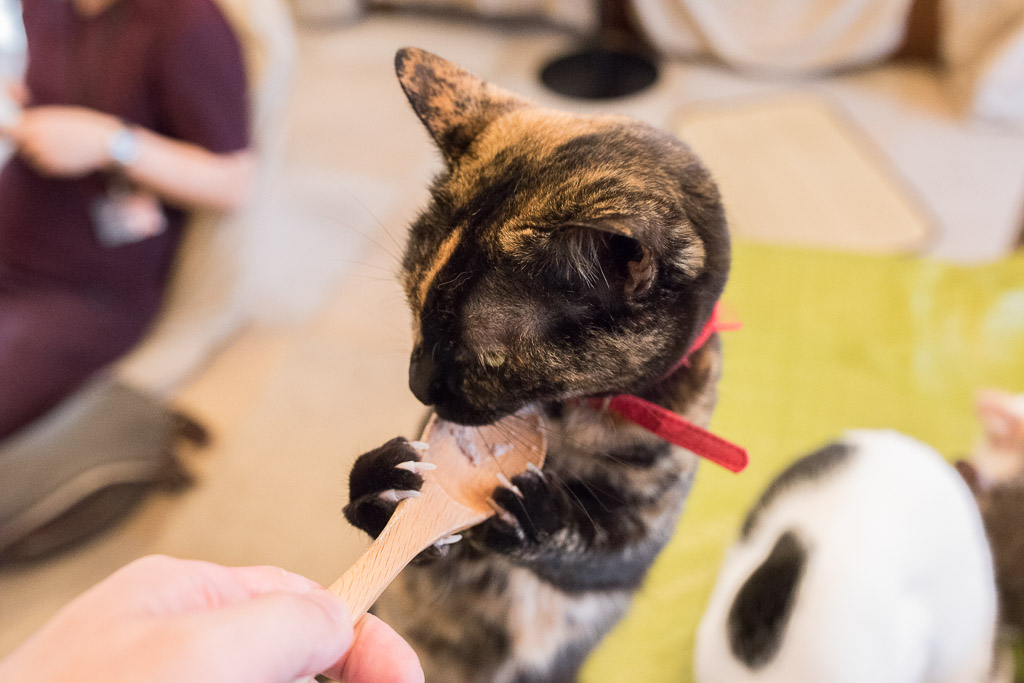 You can feed them bu spoon because snacks are paste.
There are some cats ate snacks carefully. Some cats were stolen by the other cats while they were smelling.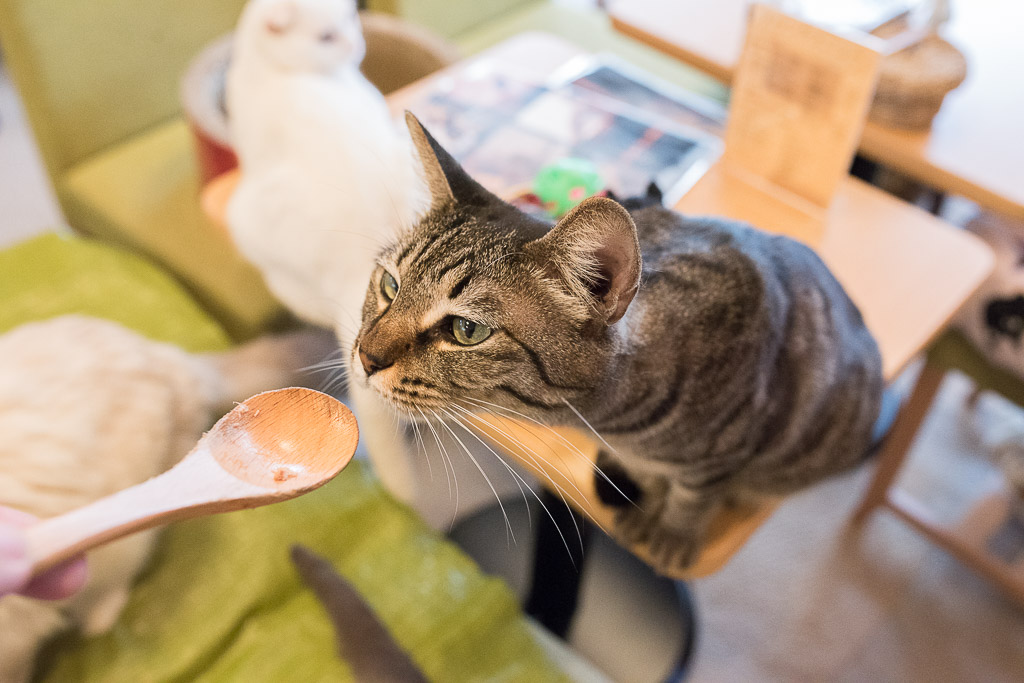 I couldn't feed him because he wasn't on the green sheet.
I'm Sorry!
I thought he might come on the sheet by following spoon. But...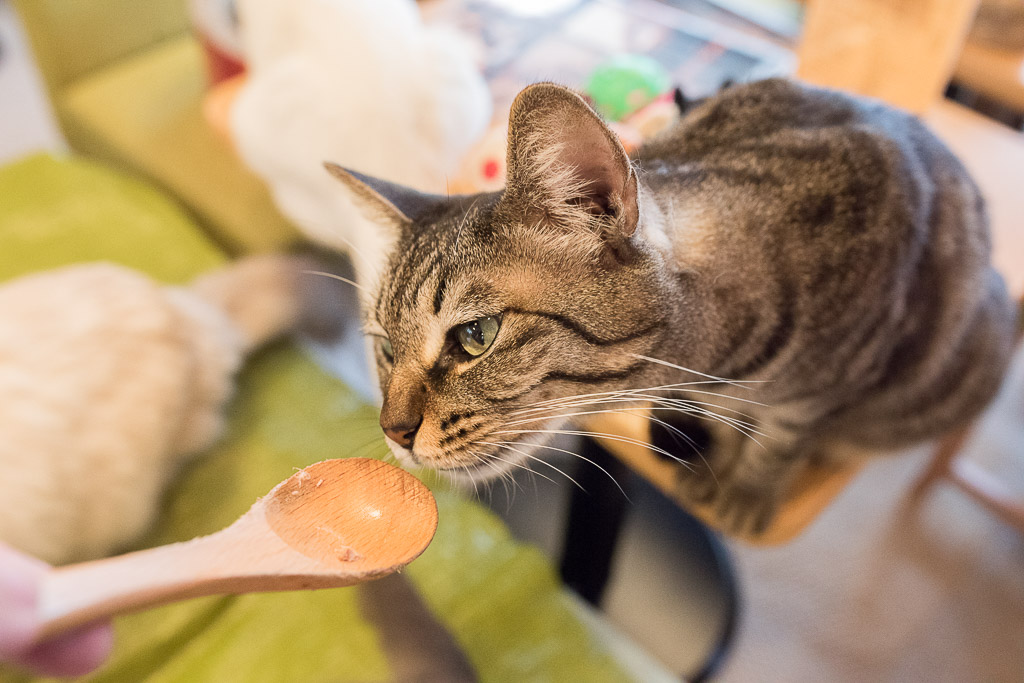 Somehow stubbornly not coming to the seat lol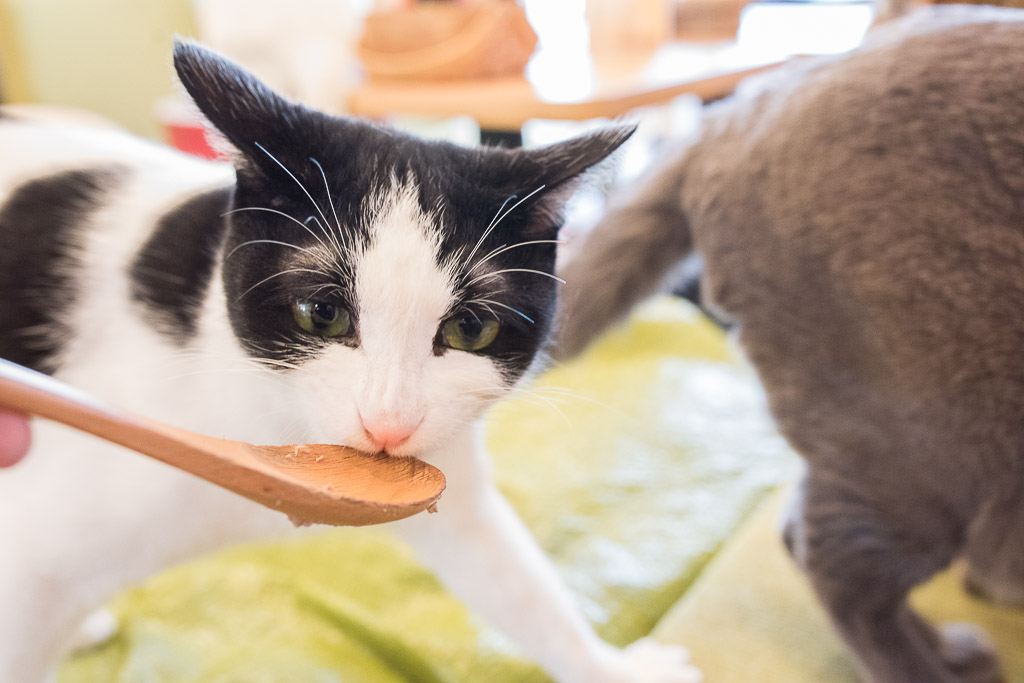 I fed all cats on the sheet.
I think that you guys can take good pictures when you guys are more than 2 people. One feed to cats, and one take pictures!
Safe even for cat cafe beginners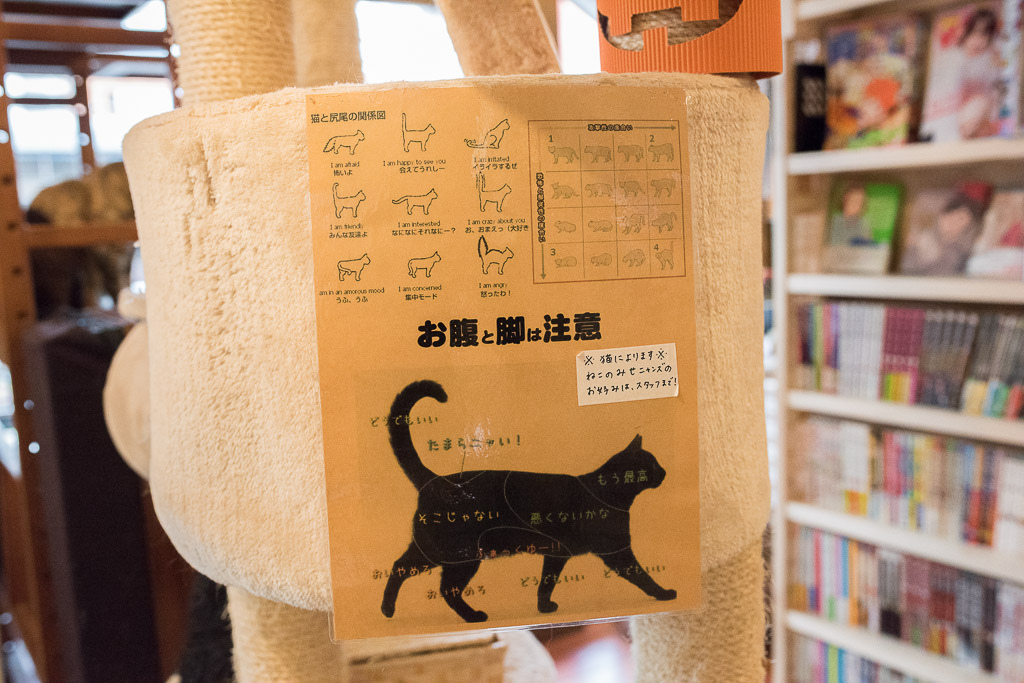 Although it is in Japanese, there are places where cats feel comfortable.
Please ask the staff.
Price / option
10 minutes ... 150 yen
2-hour pack… 1,500 yen (this amount is also on weekdays, weekends and holidays)
Weekday limited 3-hour pack… 1,800 yen
Ginger ale, plum kelp tea, Bancho ten cocoa, etc ... 200 yen to 500 yen
the drink server ( It mean that you can drink any drinks anytime) ... 350 yen
Cat snack (8 meals only) ... 300 yen
Point of cat cafe nekonomise
Many manga. ※Manga means comics in Japanese.
Cats are NEVER stinky.
The customer service is nice.
There were many couples on weekdays.
After school, it will be also a date spot for high school couples.
Store information
1-2-9-202 Haramachida, Machida-shi, Tokyo
Business hours: Weekdays from 12:00 to 22:00, Saturdays, Sundays, and holidays from 11:00 to 22:00
Regular holiday: None
Age limit: Junior high school students and above
Store URL:ねこのみせ
Store phone number:042-722-0544
My cat cafe ranking
It is my own ranking that went to various cat cafes and became a cat cafe meister (self-name).
Please refer to this when you want to date with friends, when you want to date, when you want to spend time alone, when you want to play with your family and cat.
Nearby cat cafe