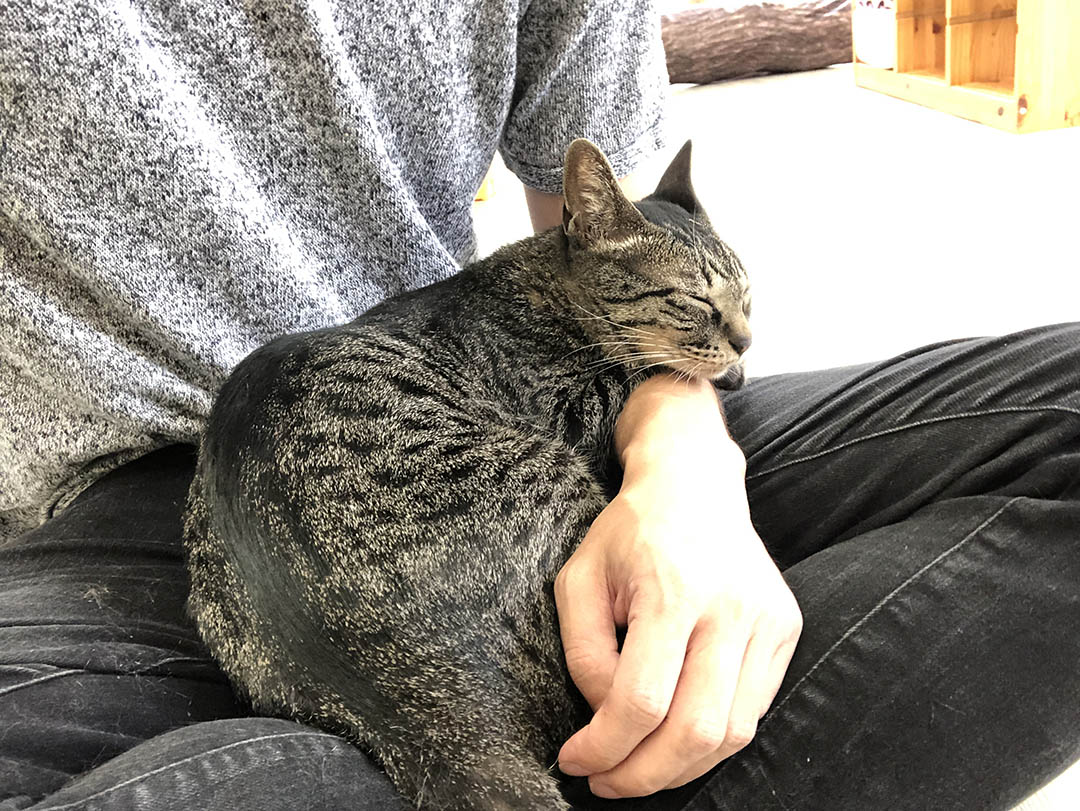 There are many cat cafes in the Yokohama area. This time I went to Cat Cafe, Bran near Eda Station. As you can see in the picture above, there was a cat that really sweetened me! She was not only on my knees, but also used my arms as pillows, climbed my body and came to my face … Because it's a little walk from the station, there was a feeling that it was a secret spot that only real cat lovers could come to. I would like to review Bran where I was able to spend 2 hours of bliss!
A thorough review of cat cafe, Bran in Yokohama!

The movie of cat cafe Bran
The place of cat cafe Bran
Bran is 12 minutes walk from Eda Station on the Tokyu Denentoshi Line. ※Detailed address is listed below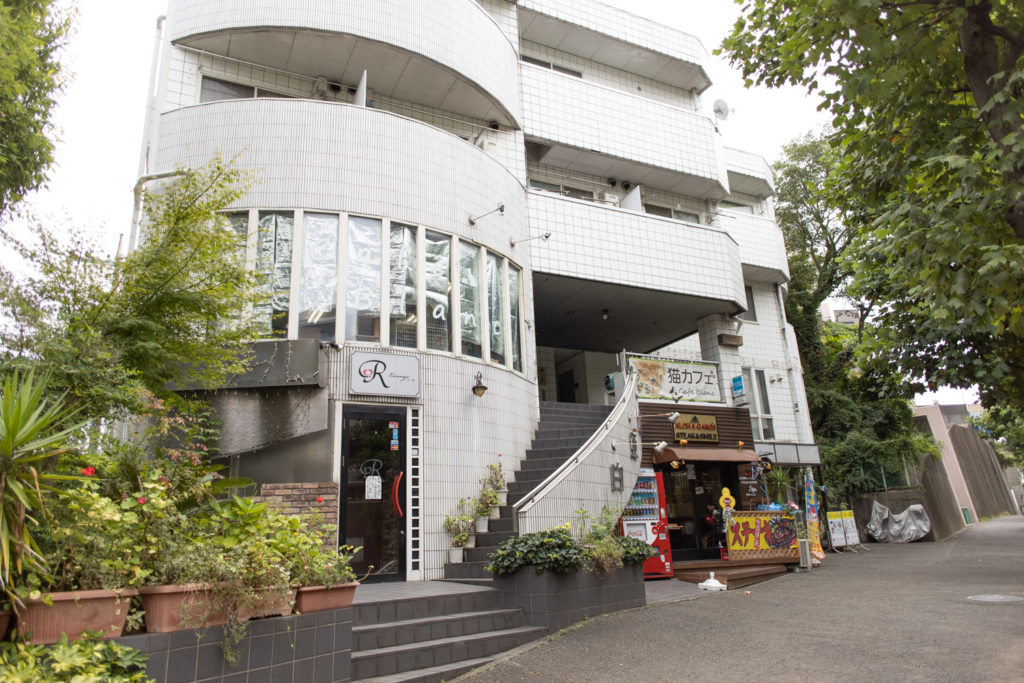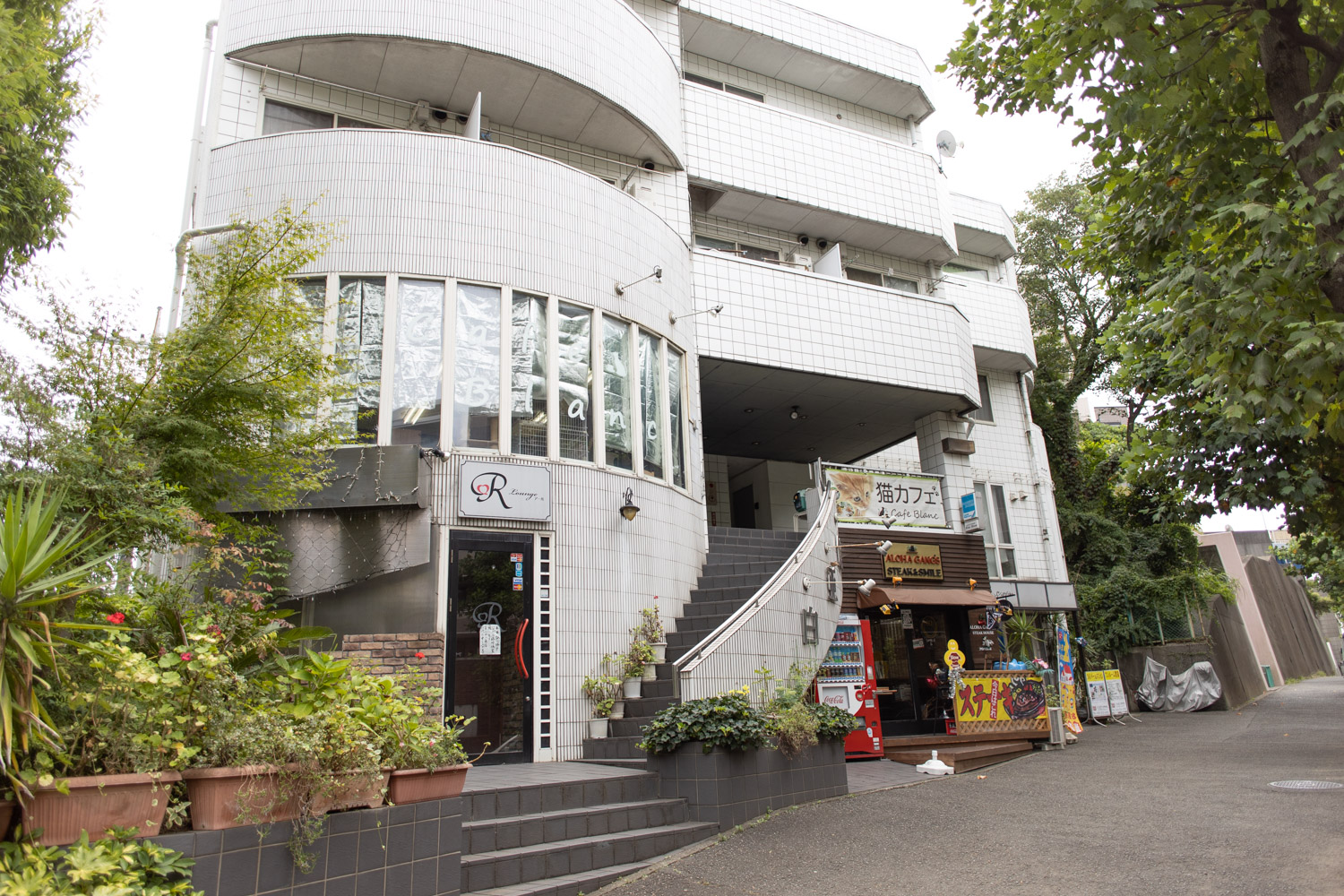 As you walk, you can see this building in a residential area. Bran is on the second floor here, so let's go up the stairs.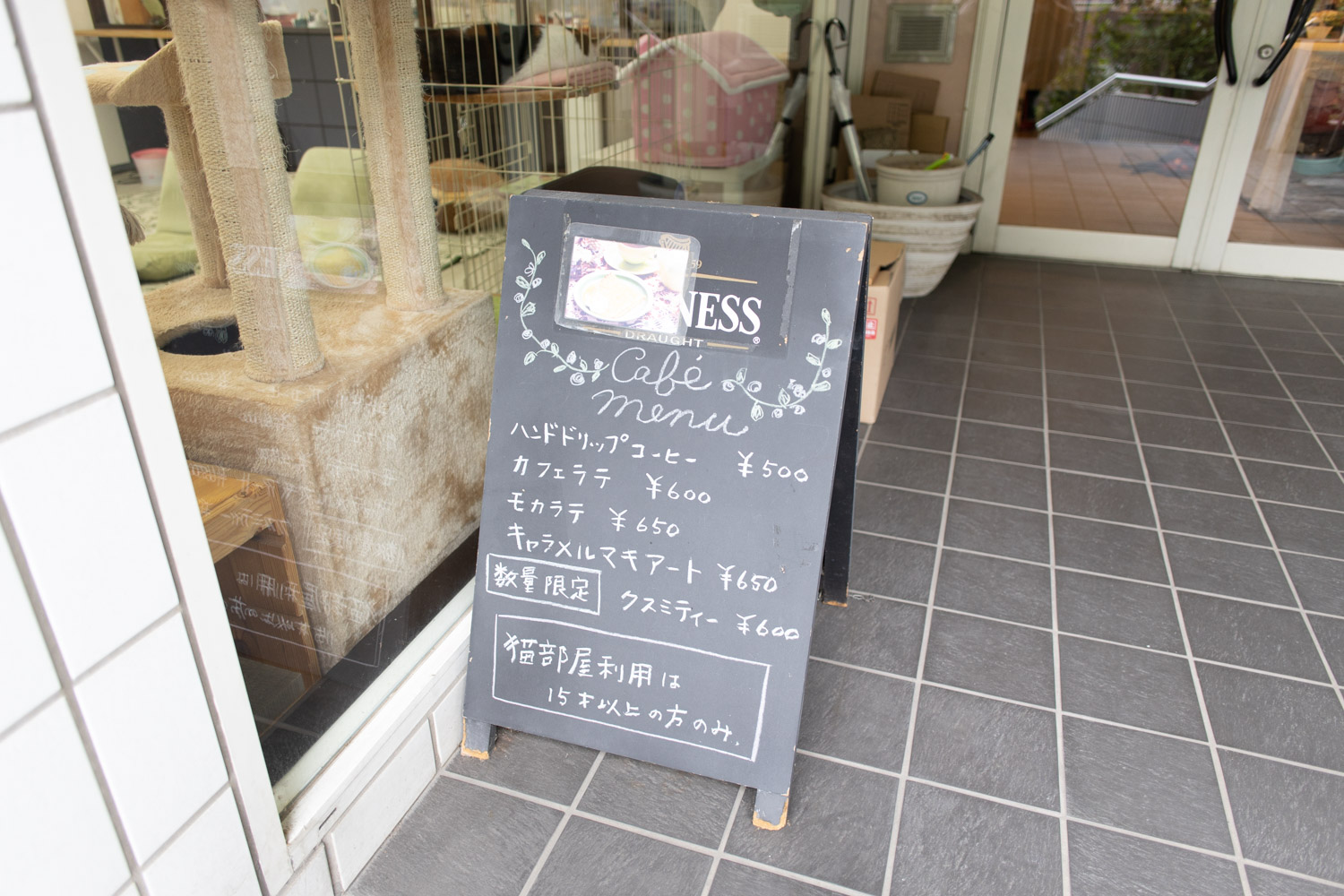 A cafe sign at the entrance. This shop targets adults, so it is particular about coffee and tea.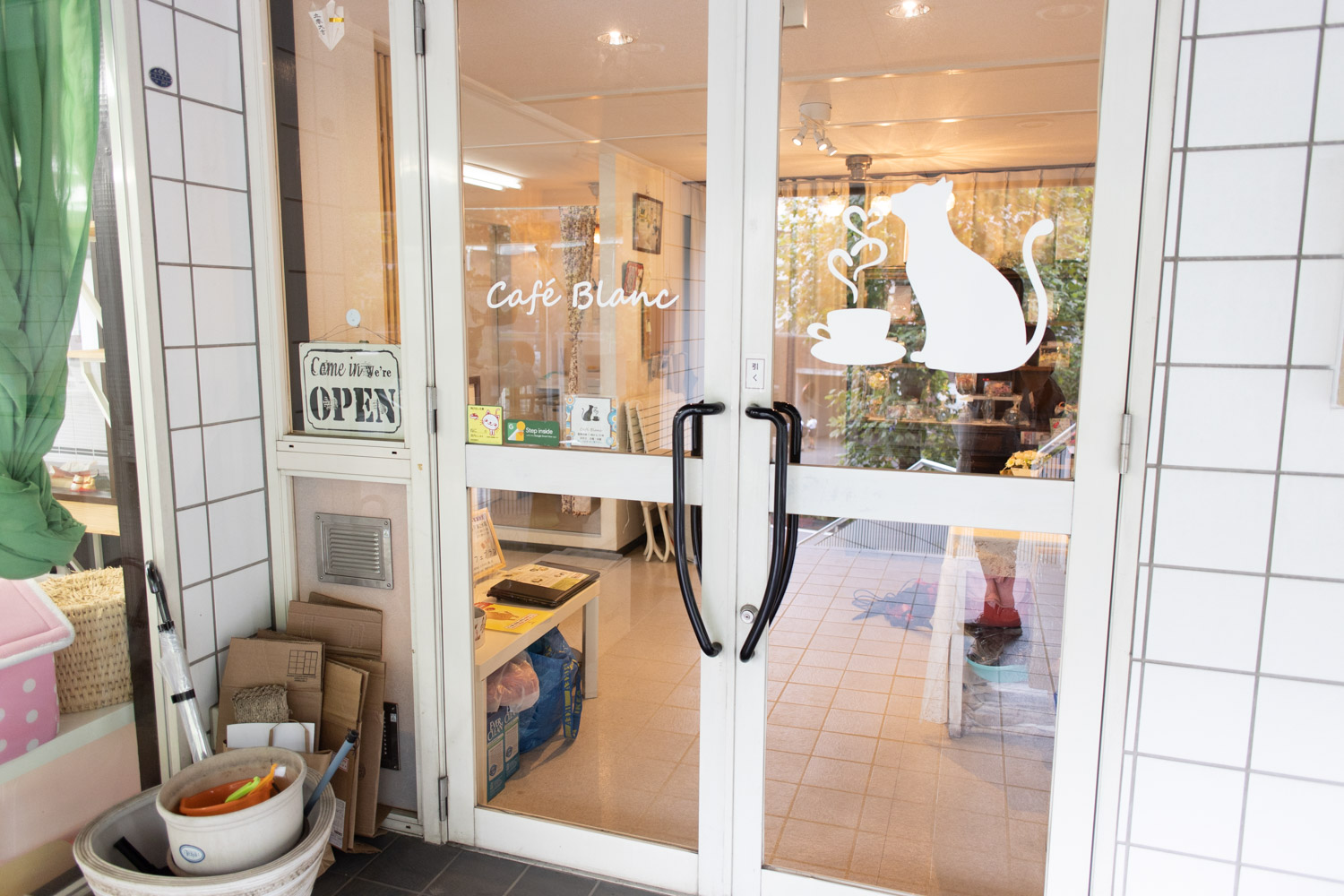 If you open here, paradise is right there!
Inside of cat cafe Bran
When you enter the store, you will first see this cafe space. This is a structure where you can watch cats through the glass while drinking a drink special to the shop. And beyond that is the cat room, where the age limit is over 15 years old. You can enter if you are 15 years old.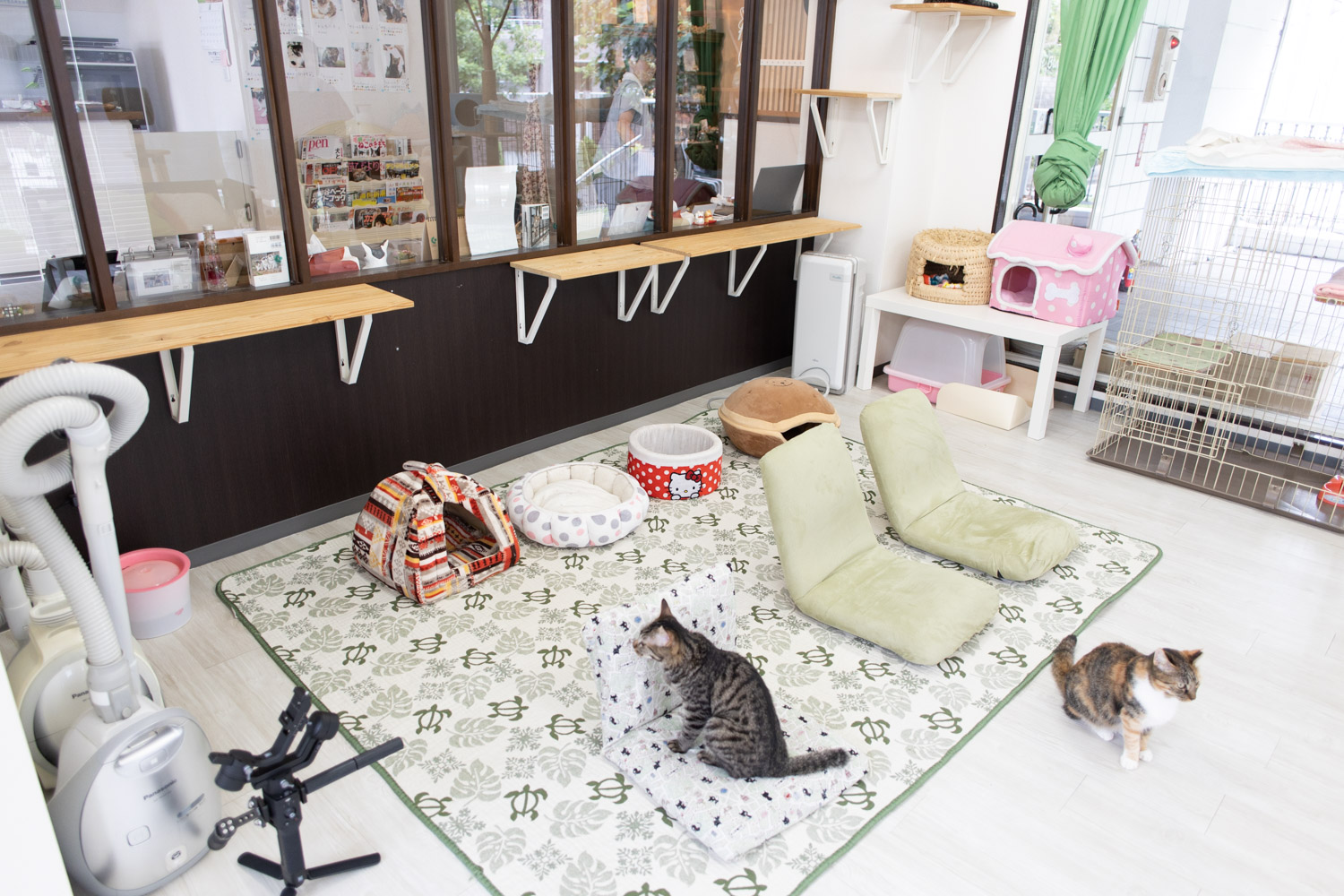 It's like this when you're in the cat room. The cafe space is visible through the glass.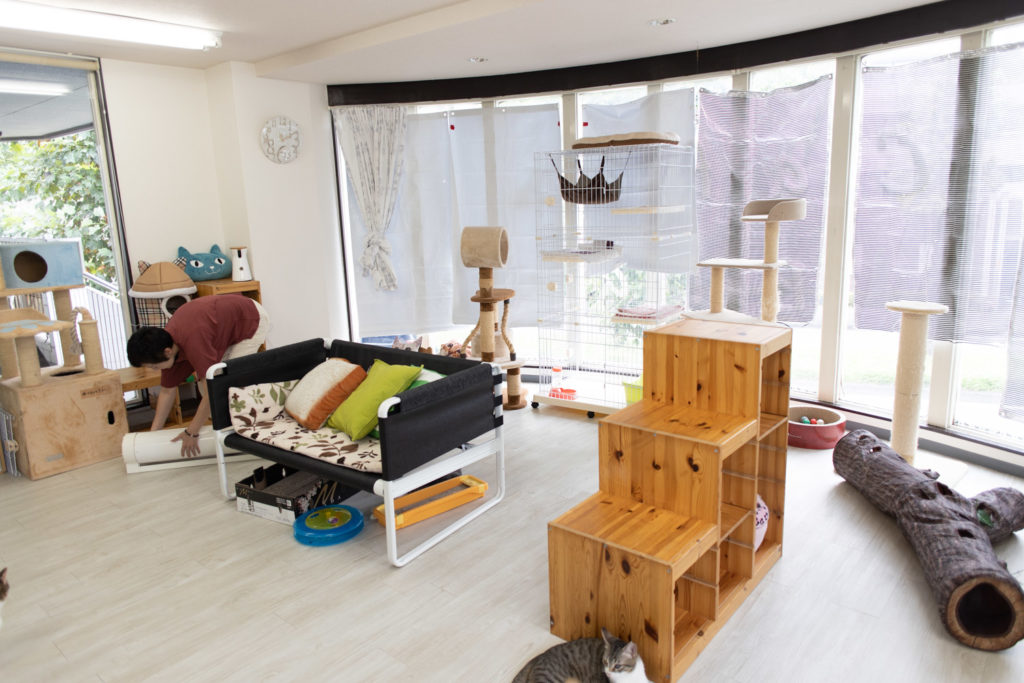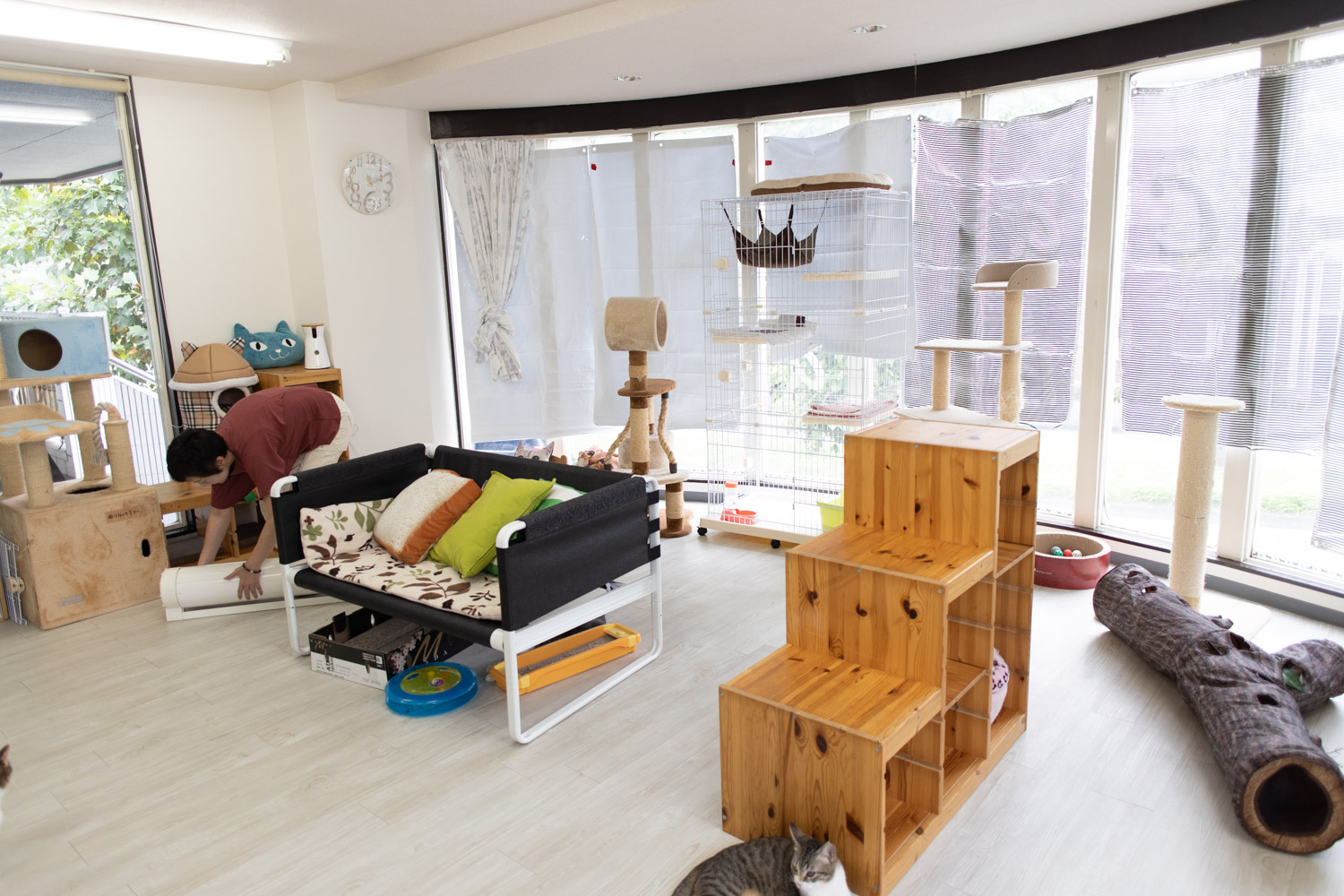 The cat room is relatively large and it is in a chartered state on weekdays. I was lucky.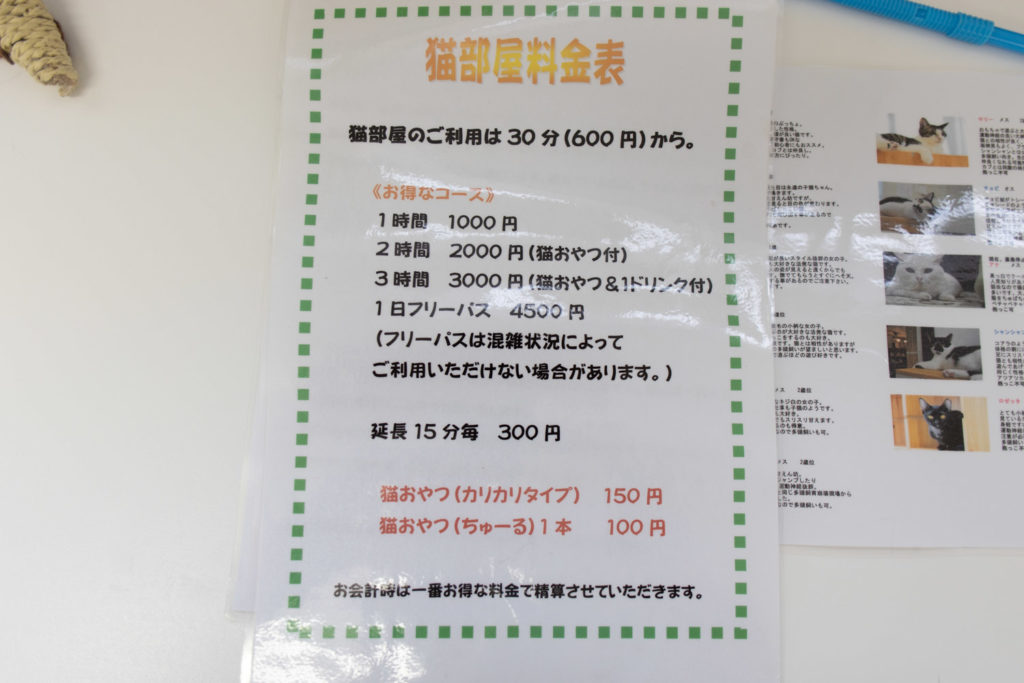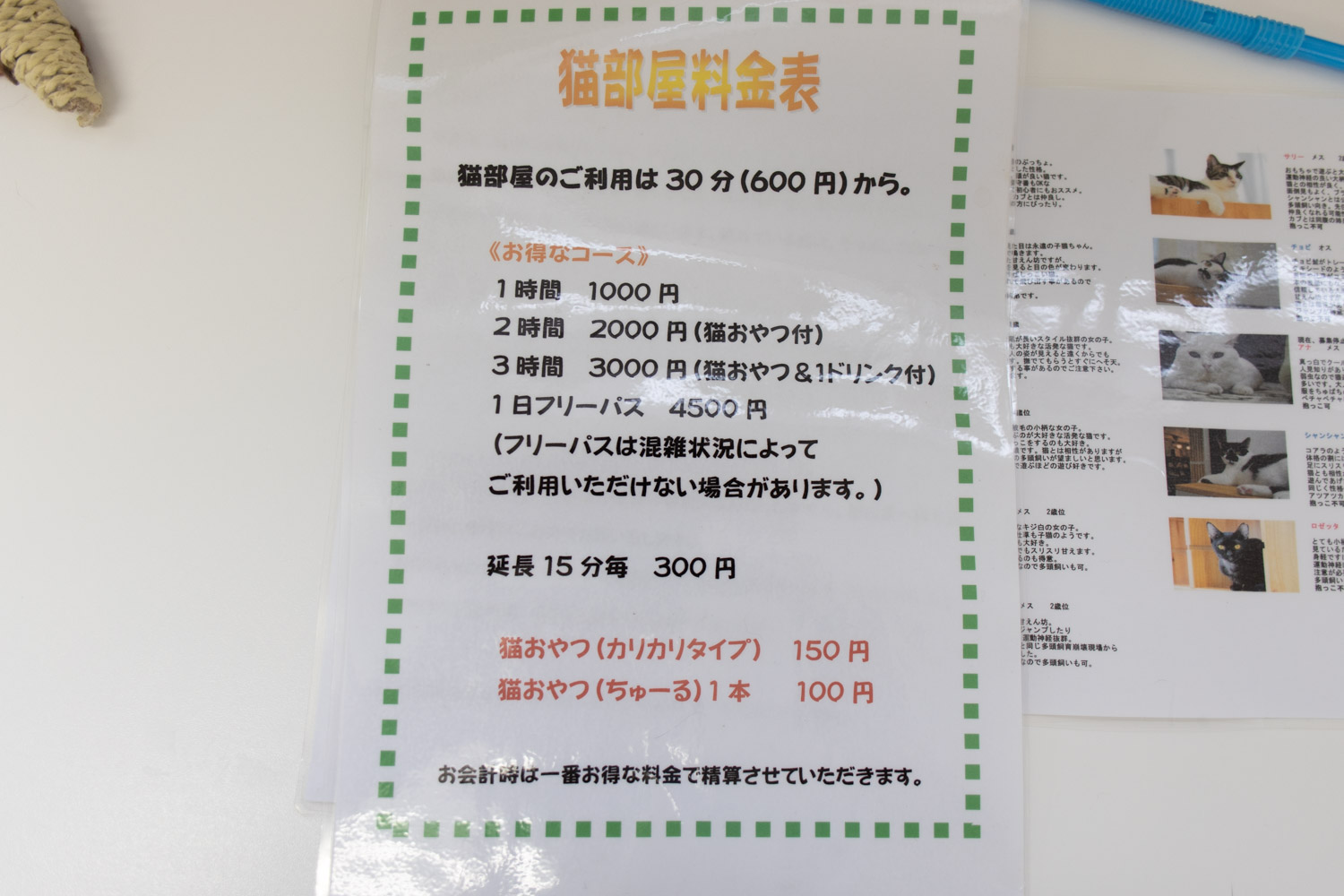 The price explanation is like this. I was going to stay for 30 minutes (600 yen) at first, but I stayed for 2 hours because there was a cat that sweetened me very much. The sales force of cats was horrible... This is a protection cat cafe, so you can become a foster parent of your favorite cat. I think that the cats that spoiled me will soon decide their foster parents.
The cats of cat cafe Bran
In the video, I took a little bit of other cats, but most of the pictures were only sweetened cat.
Because of this cuteness...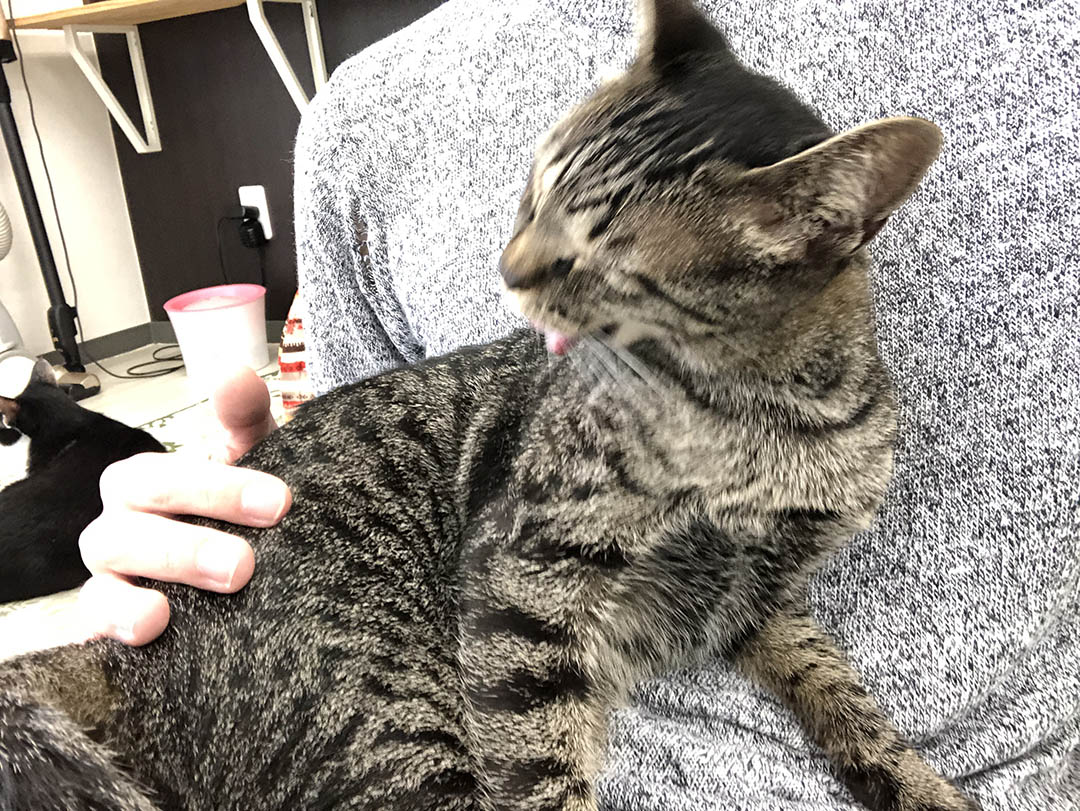 She was starting to groom her hair. I was able to spend a relaxing time … When a cat is sleeping on your lap, you'll also feel a little sleepy. While you feel cat's body temperature and you are half asleep, you'll have time to spend … It's not bad. Healing effect was not hampered. For the time being, I was able to take a skinship with other cats, but I wasn't taking pictures because I was so healed too much … Sometimes this happens. Since the video was taken properly, if you like it, please check it out!
Charge・Option
| | |
| --- | --- |
| Time | Charge |
| thirty minutes | 600yen |
| Extention every 15 minutes | 300yen |
| an hour pack | 1,000yen |
| 2-hour pack (with a cat snack) | 2,000yen |
| hour pack (with cat snack and 1 drink) | 3,000yen |
| 1-day free pass (some days may not be available depending on congestion) | 4,500yen |
| Cat snack | 150yen |
For cat snacks, you can choose between crunchy and churling. The nice thing about this shop is that if you don't pack it for 2 hours, it will charge you for 2 hours pack. Moreover, when it seems that it will be 2 hours properly, he / she asks, "Do you want to have a cat snack with a pack fee?"
お店情報
Kanagawa Prefecture Yokohama City Aoba Ward 1150-40 Kandacho 2nd Floor
12 minutes on foot from Eda Station on Tokyu Denentoshi Line
3 minutes on foot from Yokohama City Subway "Center Minami" bus stop "Fujizuka" or "Iwata High School" bus stop
Business hours: 11:00 to 20:00 (L.O.19: 00) Closed: Mondays and Thursdays (If it is a holiday, it is closed and the following day is closed) Age limit: Only 15 years old or older (Cafe space can be any age) 公式サイト:
https://www.neko-cafe.info/
My cat cafe ranking
It is my own ranking that I went to various cat cafes and became a cat cafe meister (self-named). Please refer to it when you want to play with friends, date, or want to be alone, or when you want to play with a cat in your family.
→see the ranking