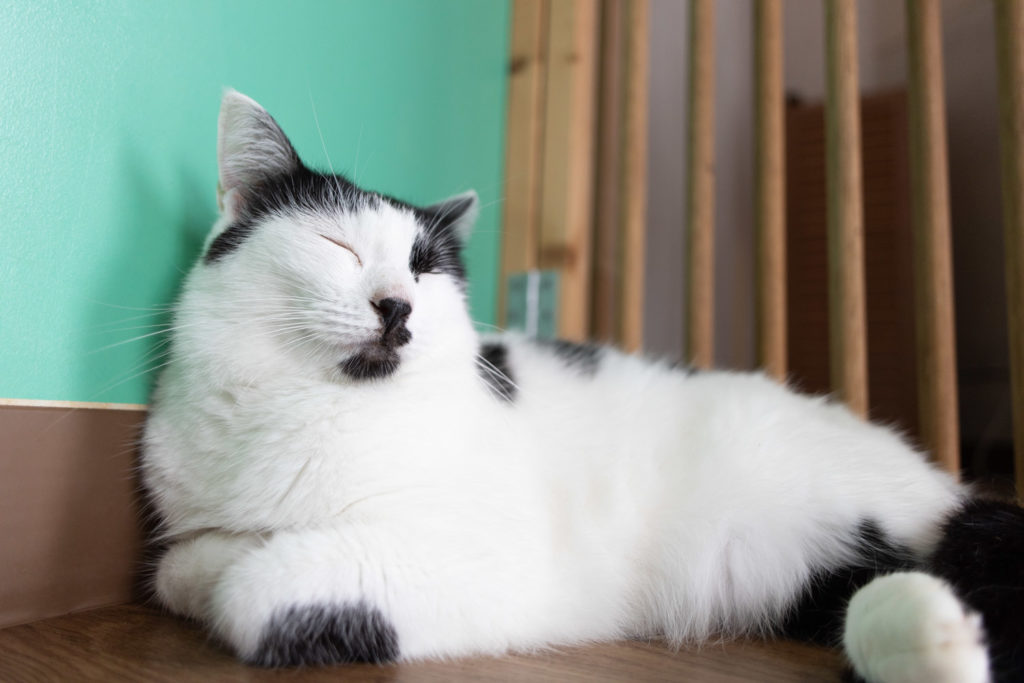 I went to rescued cat cafe ARIGATO, a very secret spot in Yokohama.
This is known for those in the know, so it was nice to have a small number of customers.
Loose time was flowing there.
Cats didn't dislike me if they were stroked normally, and the reaction was good.
Because there were  few people, they were not tired.
You can become their foster parent, because this is a rescued cat cafe.
Of course you can use ARIGATO just as a cat cafe like me!
Still, it can be used as a fund for rescued cat activities.
Now, I'm going to start reviewing!
[Tokyo japan Cat cafe] Yokohama ARIGATO reviews!

Video of the rescued cat cafe ARIGATO
Place of the rescued cat cafe ARIGATO
ARIGATO is about a 4-minute walk from Kishine-Koen Station on the Yokohama Blue Line.
If you find a building with a window that says "Seishinkai", that is the building.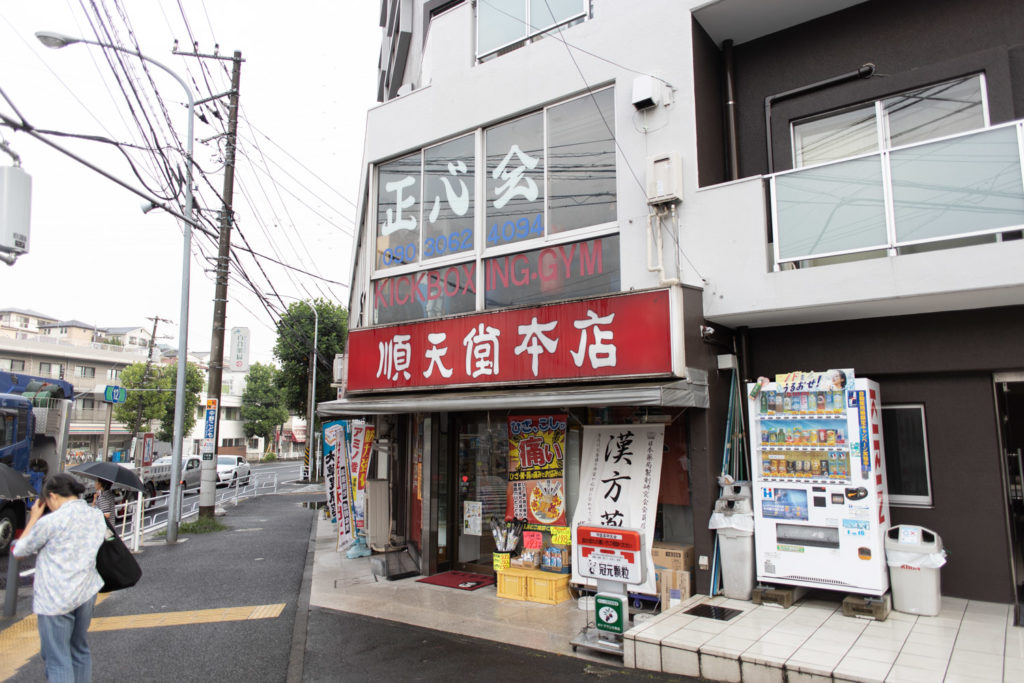 Let's go up the stairs of this building and go to the second floor.
Many stores were closed, but ARIGATO was operating.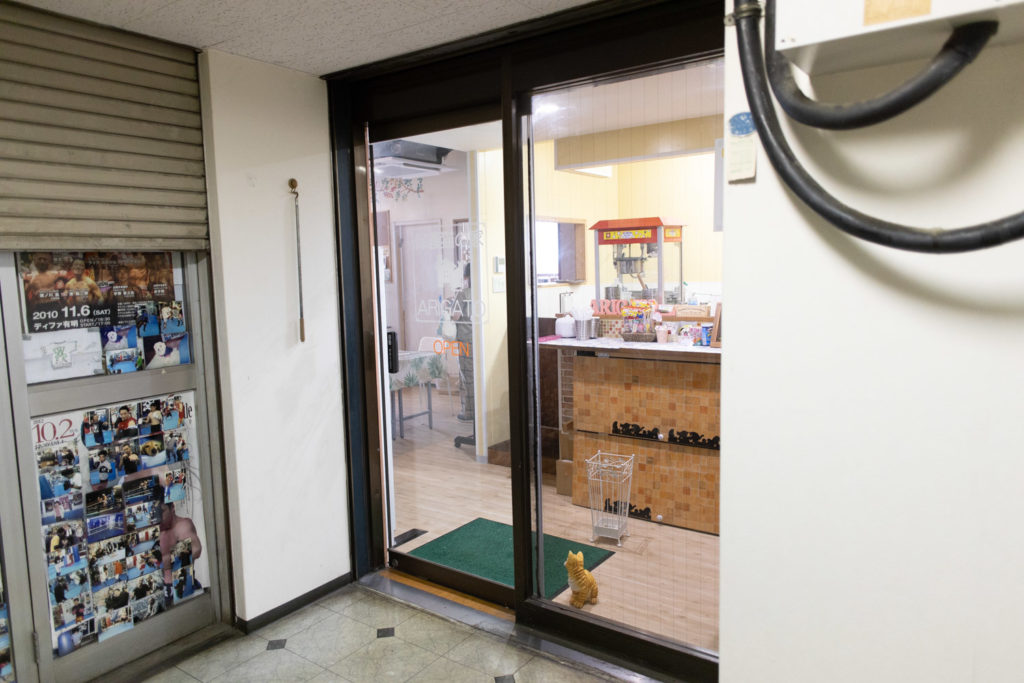 It is a very retro building, and it feels good.
Let's go inside!
Let's enter the rescued cat cafe ARIGATO!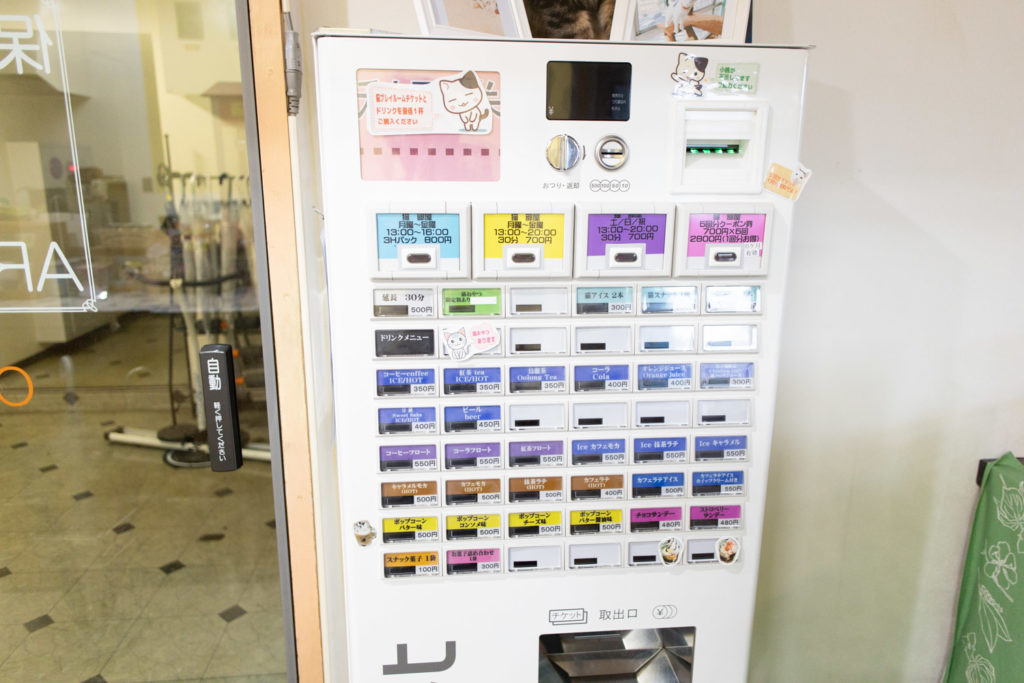 The first thing I saw was a ticket vending machine.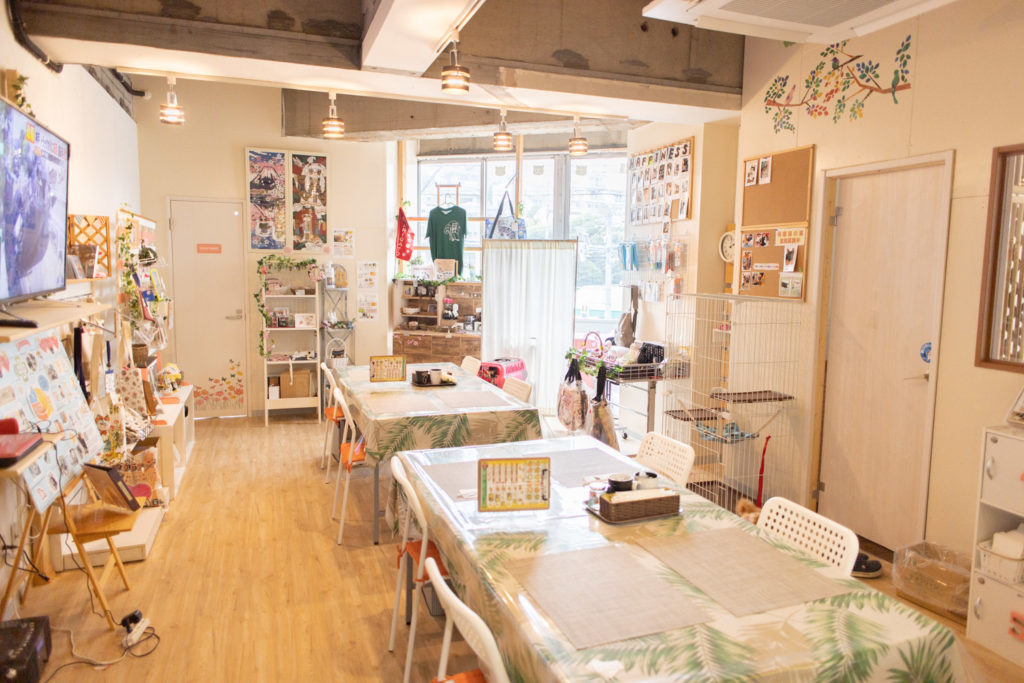 There is a drink space so you can drink here whenever you want.
You can't bring it to the cat room, so if you're tired of playing with a cat, you might come here and drink.
One thing that worried me was that the wall-mounted TV played a wide show.
I don't see a wide show, so this point was negative.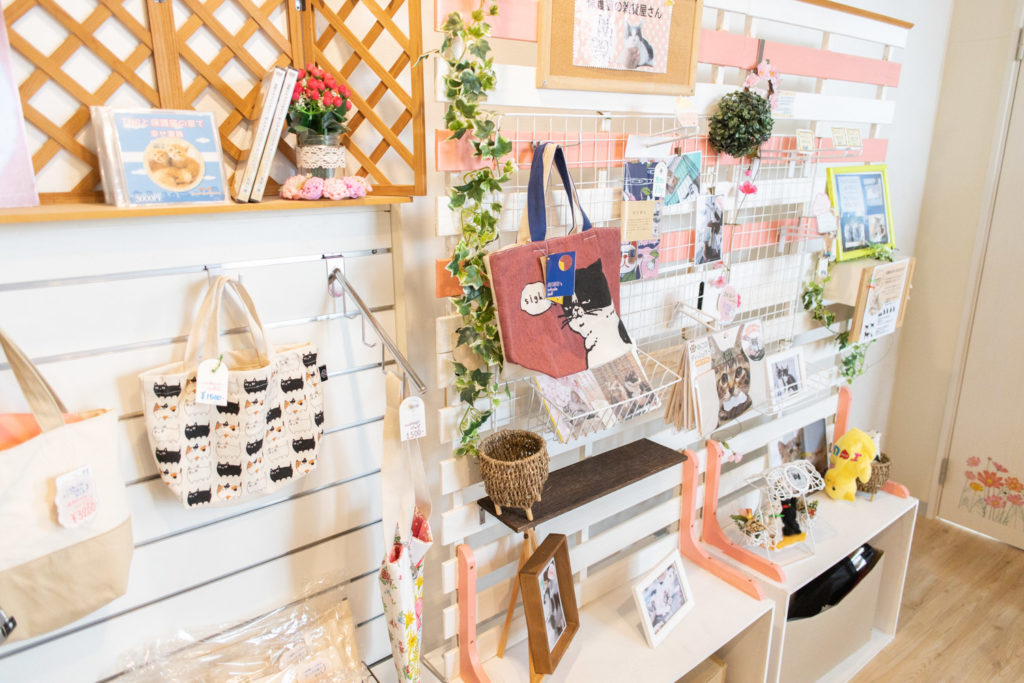 Various cat goods are also sold, and if you buy these, it seems that you will be funding for protection cat activities.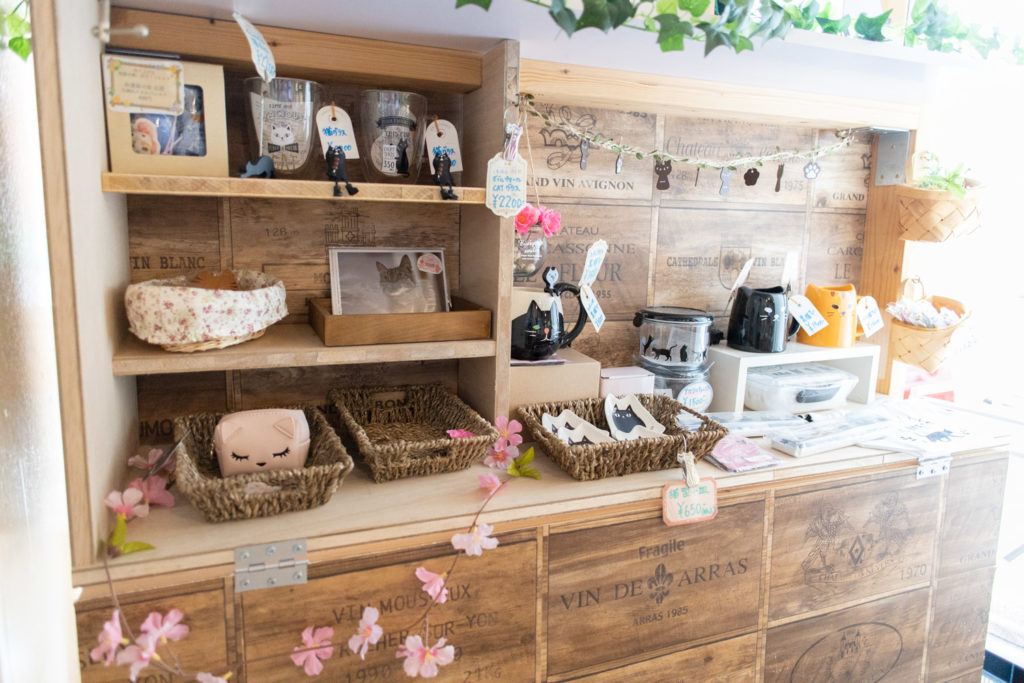 There are quite a few things …
I might want a little black cat mug on the right of this picture.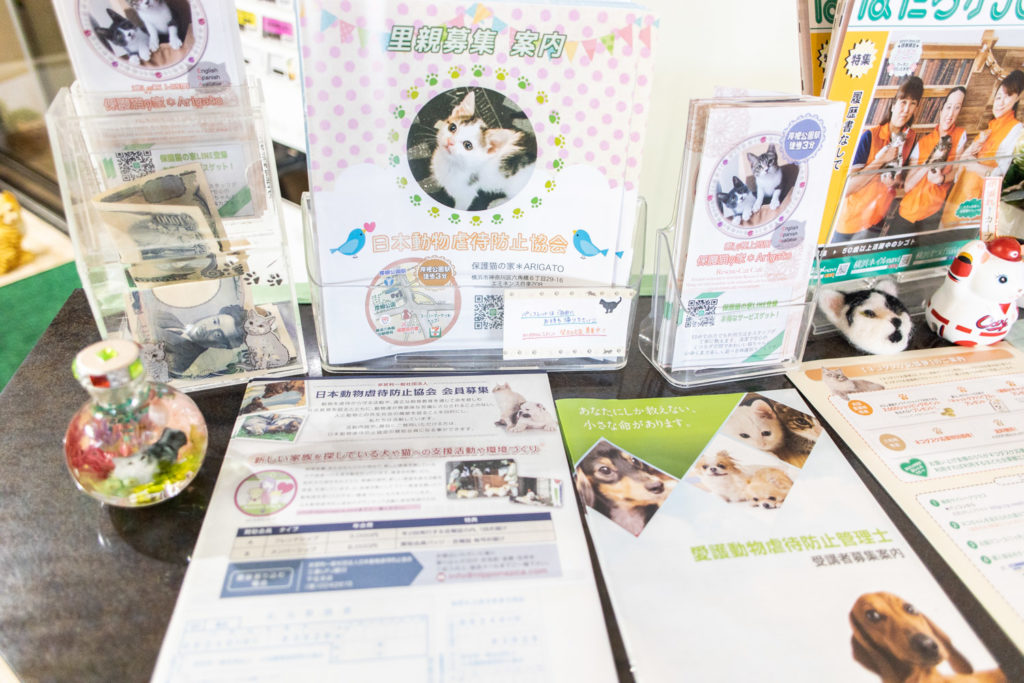 And there are many materials for those who want to become foster parents.
If you are serious about keeping a cat, please come here before going to a pet shop.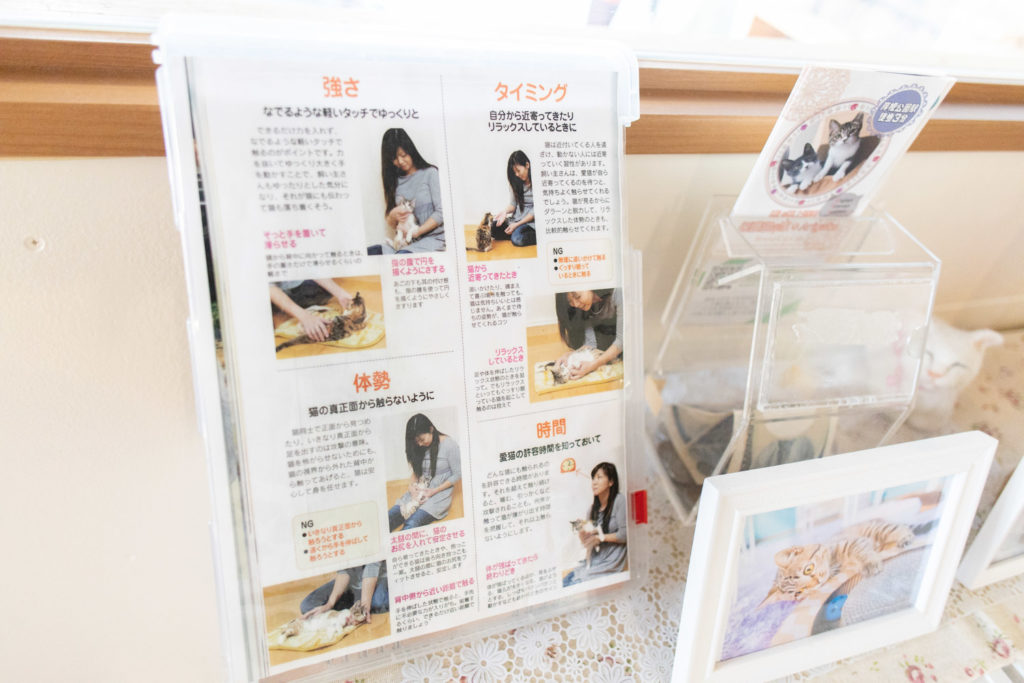 If you have never touched a cat, you are ok!
There was also a guide on how to stroke a cat.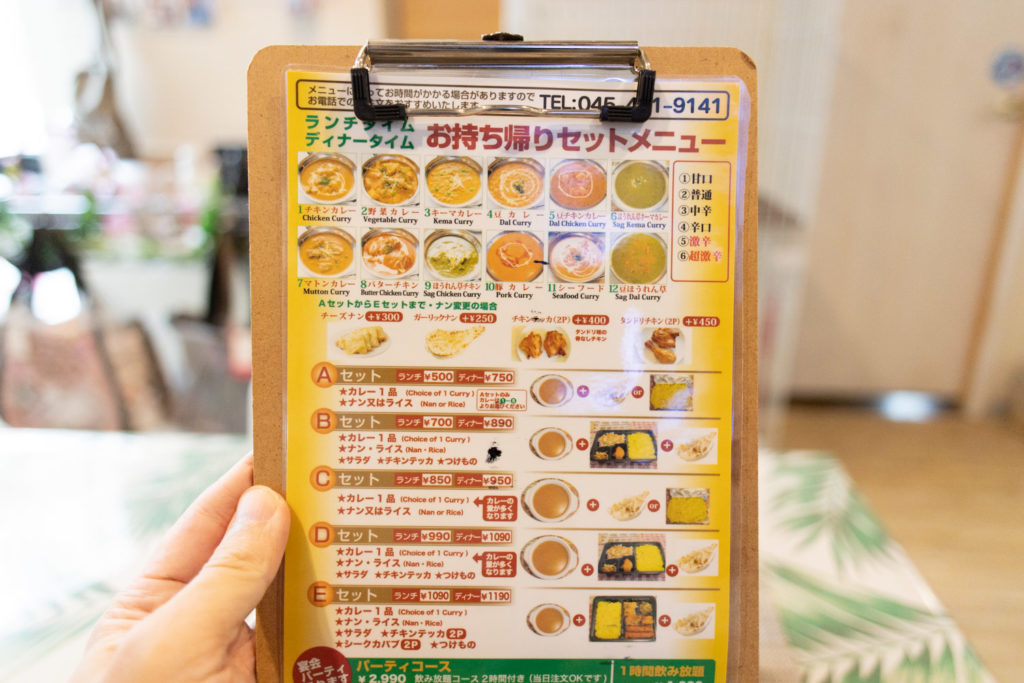 And you can order curry delivery.
This is the first time I've seen a collaboration between a curry shop and a cat cafe.
This is novel …!
Inside the rescued cat cafe ARIGATO
Now, I'm going to enter the cat space.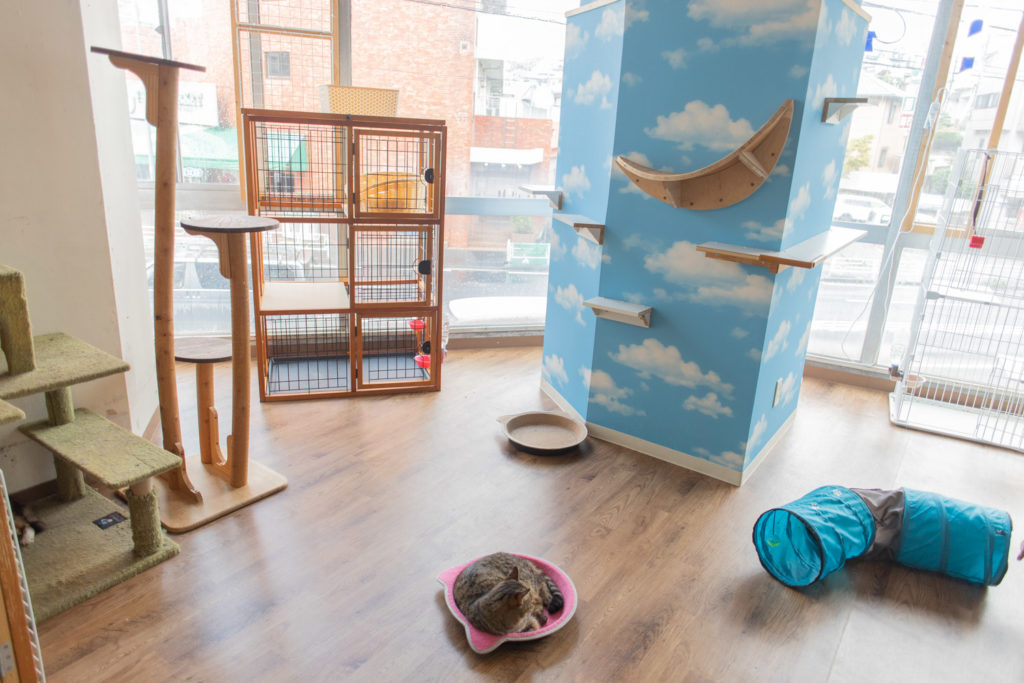 The cat space looks like this and is not wide.
I think it will be filled with about 5 people.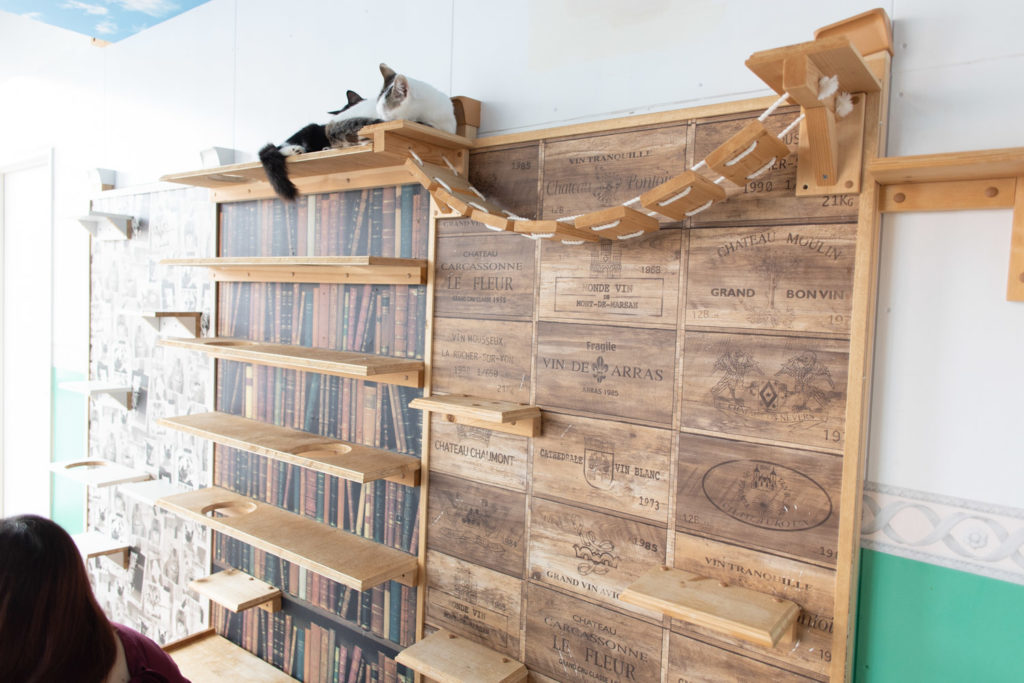 A catwalk that mimics a bookshelf is installed on the wall.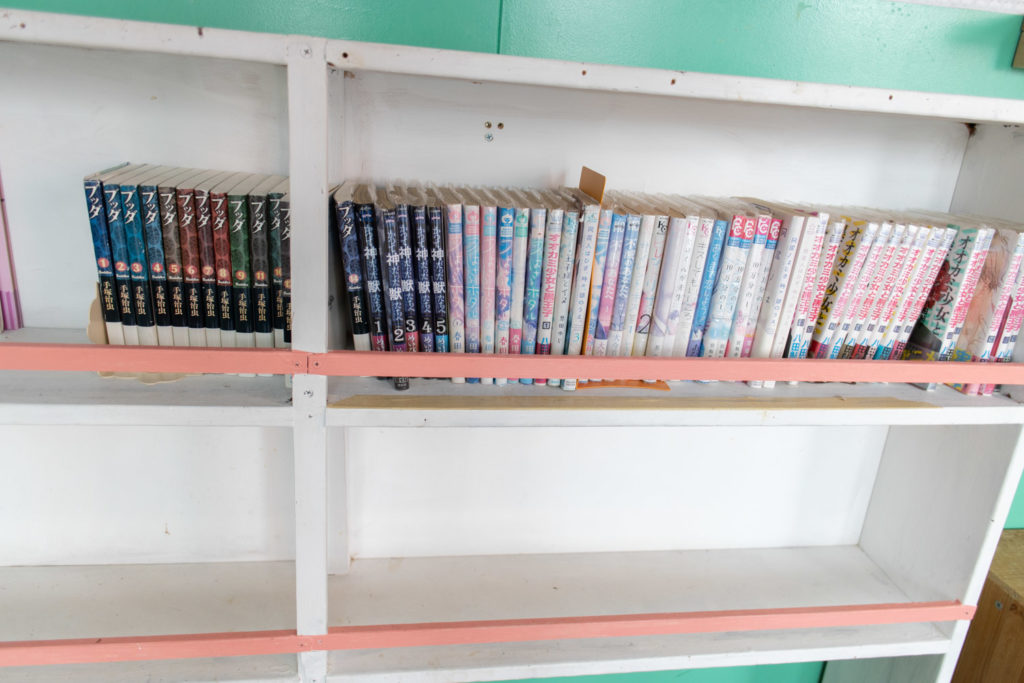 There are some comics, but it is better not to expect them.
I think it's good to bring a book yourself and take it easy.
Cats of rescued cat cafe ARIGATO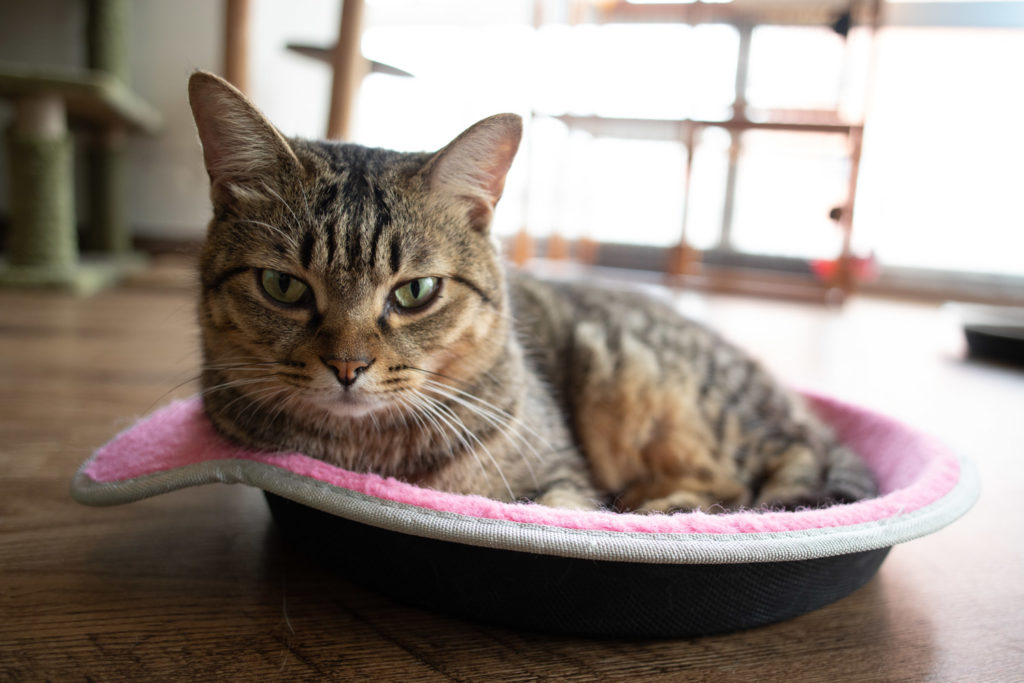 This cute cat with a round face.
He gave me a pleasant face when I stroked.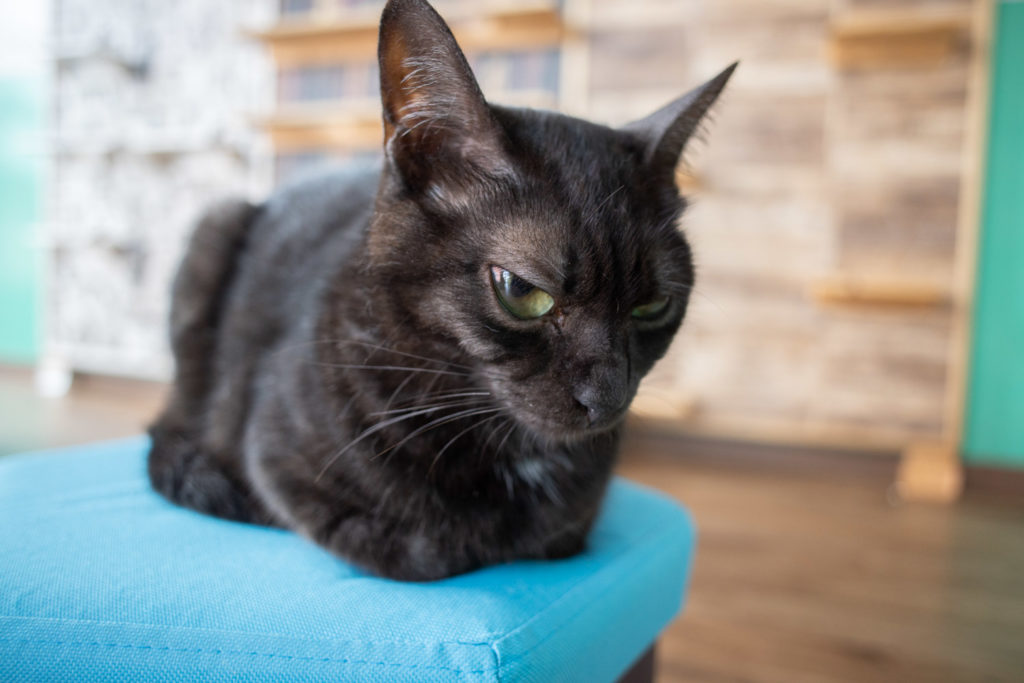 And this cat with a really evil face taken.
It is a good facial expression.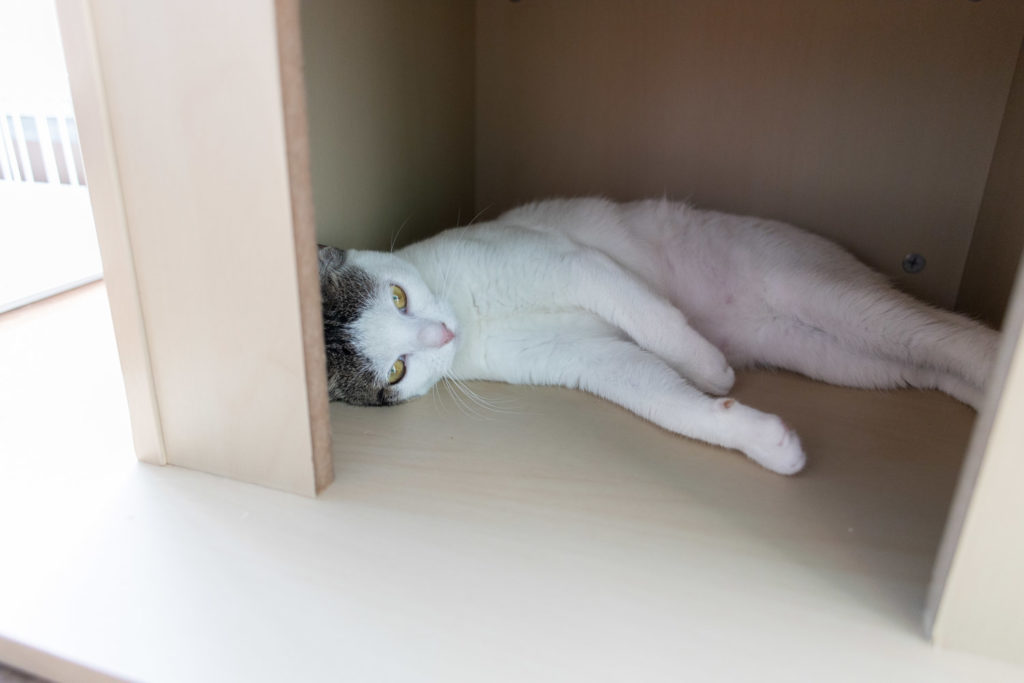 This cat seems to be very unmotivated.
The face is crisp but its posture is somehow loose...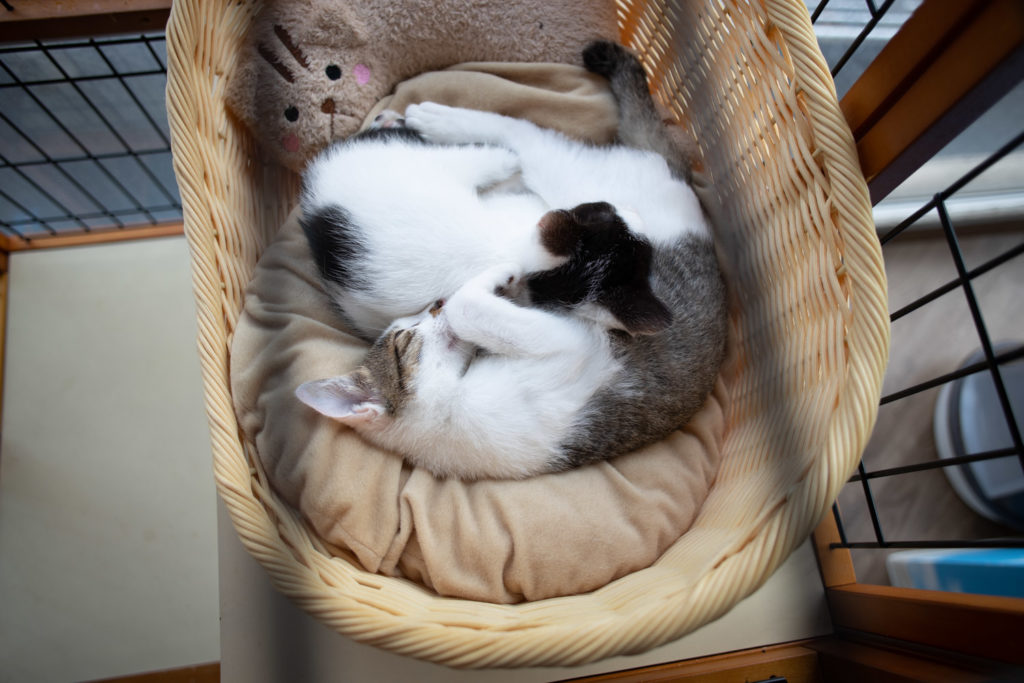 The kittens were sleeping together.
Cute sleeping face.
It is free for children under 3 years old, but one drink is required.
Shop information
Eminence Hakuraku, 2nd Floor, 6-29-16, Rokkakubashi, Kanagawa-ku, Yokohama
4 minutes on foot from Yokohama Blue Line Kishine Koen Station
5 minutes by taxi from Shin-Yokohama Station
Business hours: 13: 00-20: 00 (L.O.19: 30)
Regular holiday: 3rd Saturday
Age limit: Free for children under 3 years old (one drink is required)
公式サイト:ARIGATO
My cat cafe ranking
It is my own ranking that I went to various cat cafes and became a cat cafe meister (self-named).
Please refer to it when you want to play with friends, date, or want to be alone, or when you want to play with a cat in your family.