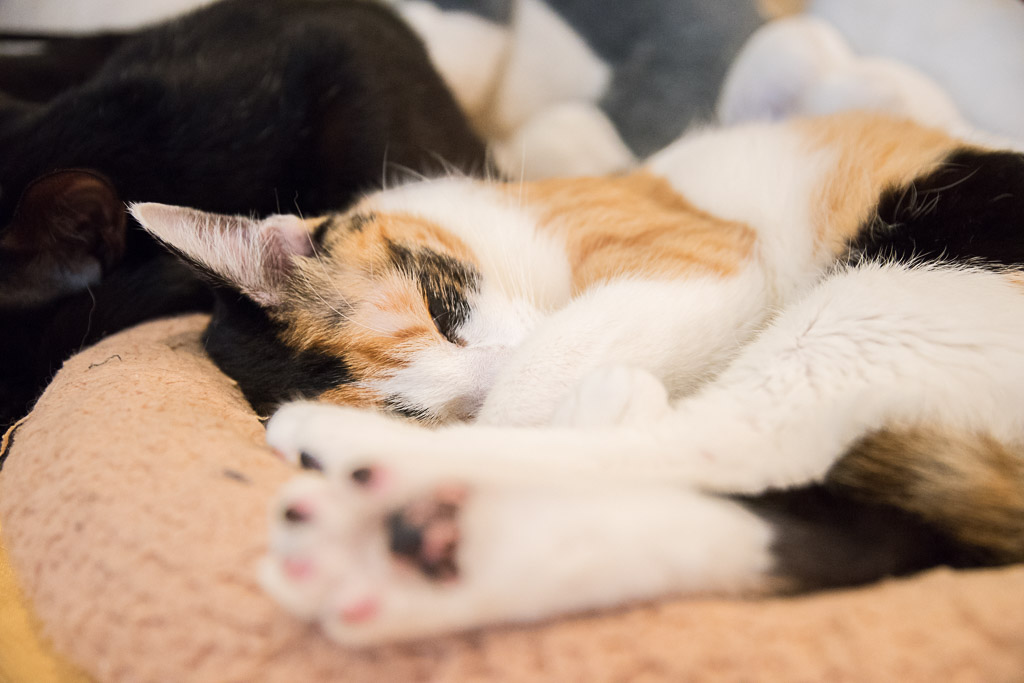 I went to the cat cafe Kei'S in Asakusabashi.
Surprisingly, Asakusabashi is a bit far from Asakusa.
I didn't know that. So I walked from Asakusa to Asakusabashi for 20 minutes. But actually I had a fun.
There were lots of fun places to see on the way, such as a bags museum and a tin toy store, so it might be a good idea to take a walk when the weather is nice.
Kei'S is located in 2 minutes from Asakusabashi stastion.
Kei'S was a very relaxing & reasonable cat cafe!
[japan Cat cafe] Asakusabashi Kei'S reviews!

Kei'S location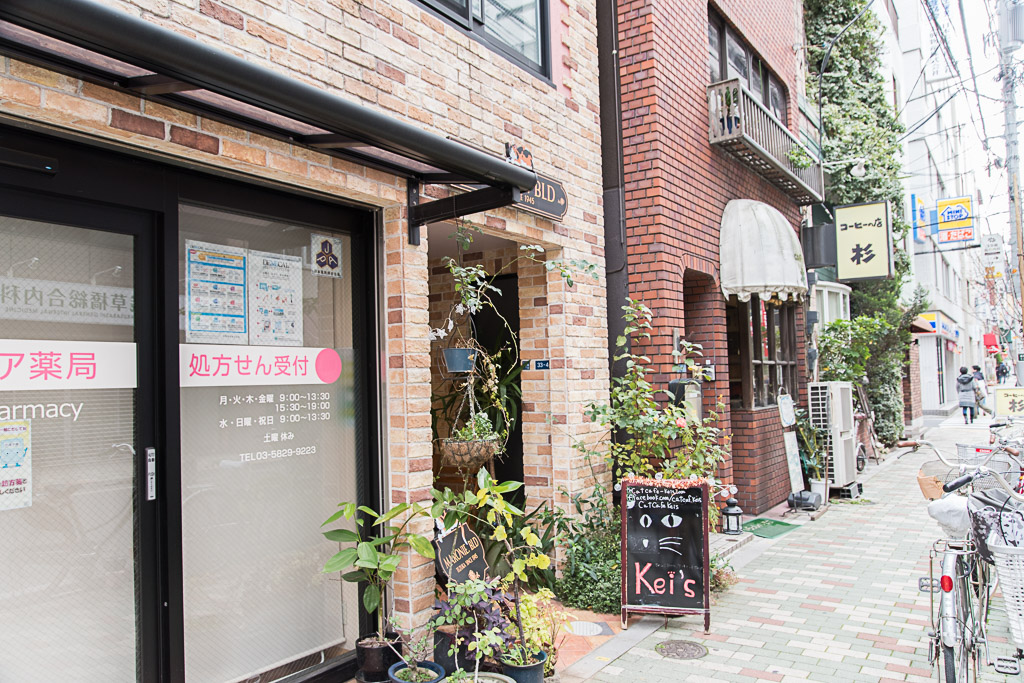 The signboard is discreet and should not be overlooked.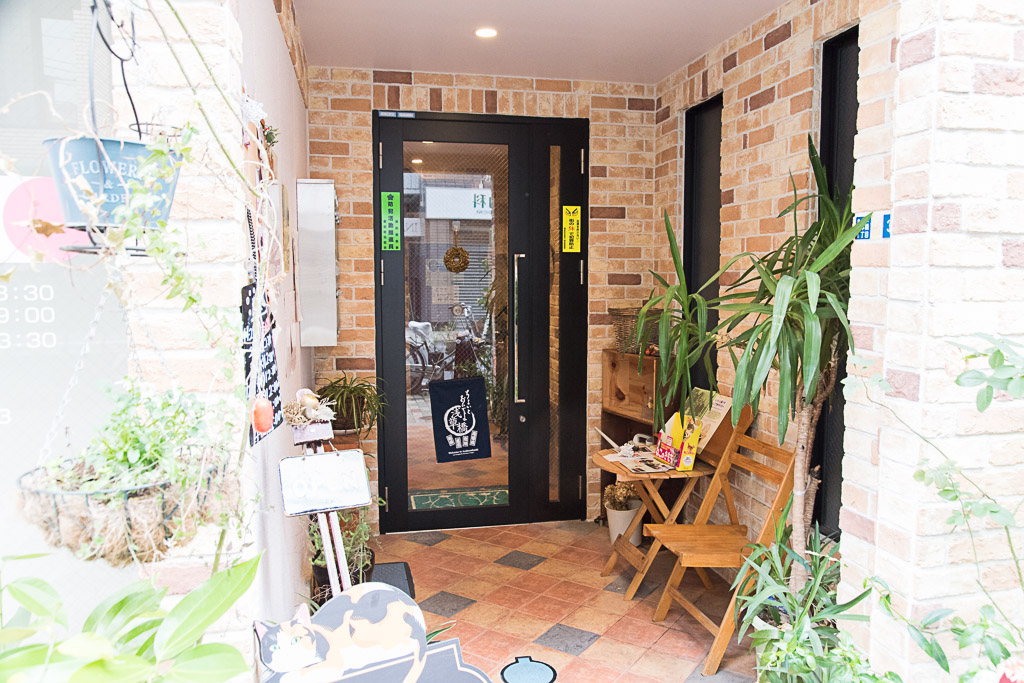 This is an entrance of building.
You can go in and take an elevator. Kei's is at 4th floor.
I would like to let you know that please don't step on red carpet in front of the entrance with shoes.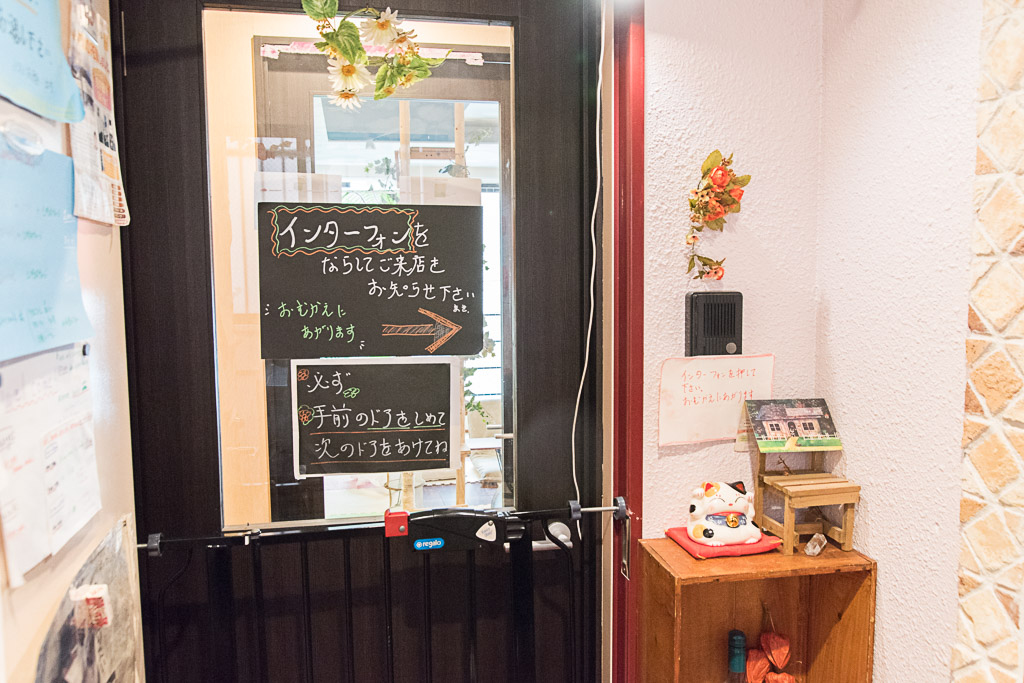 You should change your shoes to slippers at 4 floor. After that please push the intercom.
The clerk will open the door.
The clerk is elder lady. She made the store a nice atmosphere.
She explains the cat, but when I wanted to hang out alone, she relieved me and I was able to stay there without hesitation.
The inside of Kei'S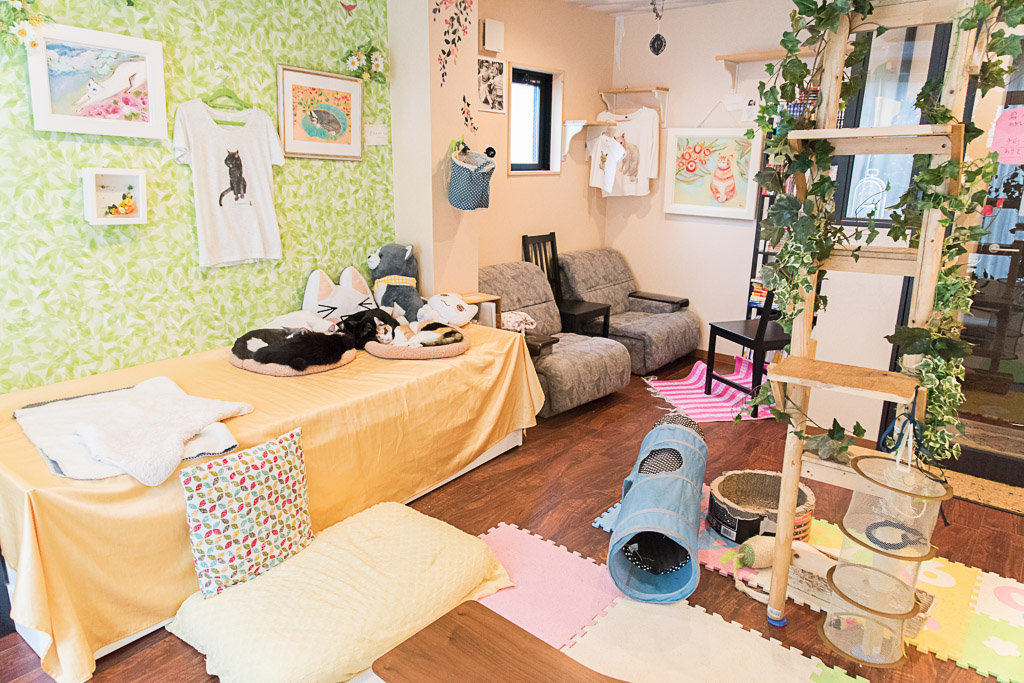 The inside looks like this. You might be able to relax.
All cats slept then.
They were never stinky.
It is abrupt, but the owner is a veterinarian.
Cat cafes run by veterinarians are rare.
Ekoneko is run by an animal hospital.(Ekoneko is Hogoneko cafe. Cats usede to be stray cats.)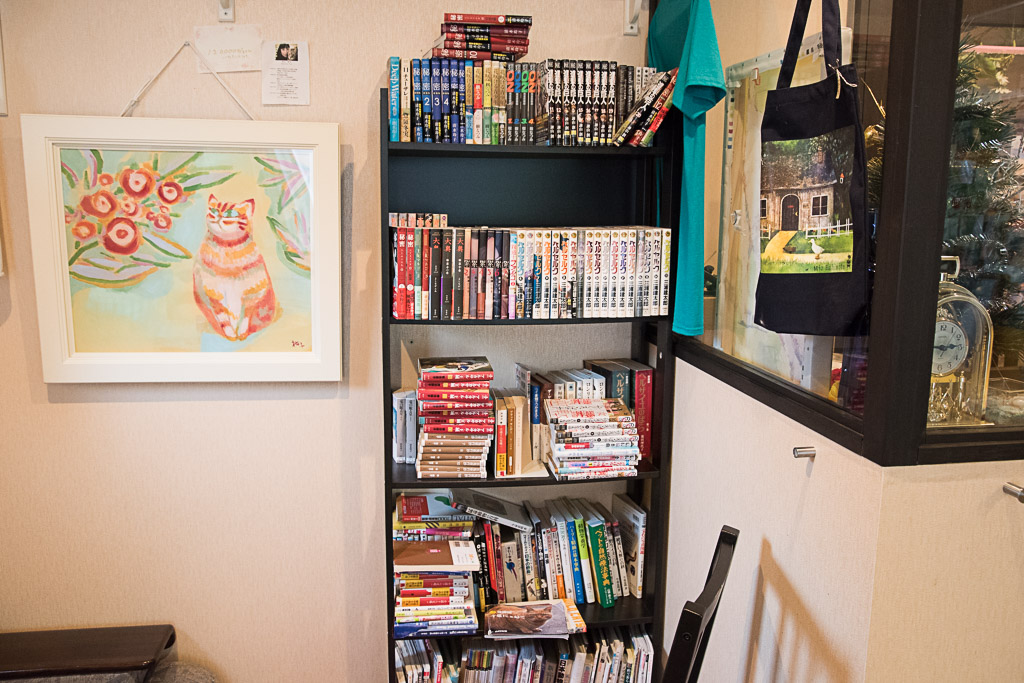 There are some manga.
There are not so many. But actually I wanted to read some manga at Kei'S. Maybe we can be friends!lol
There are few manga beside to sofa also.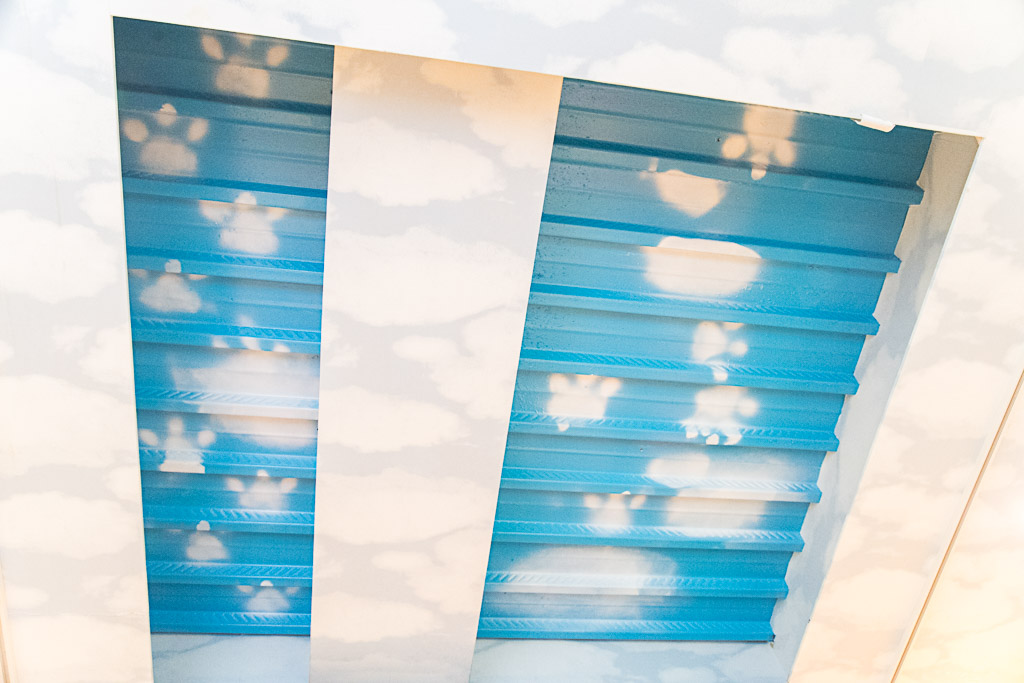 The ceiling is painted sky.
The cloud looks like a cat's footprint.
I feel the number of fingers is wrong, but that is no problem.
Drink menu is nice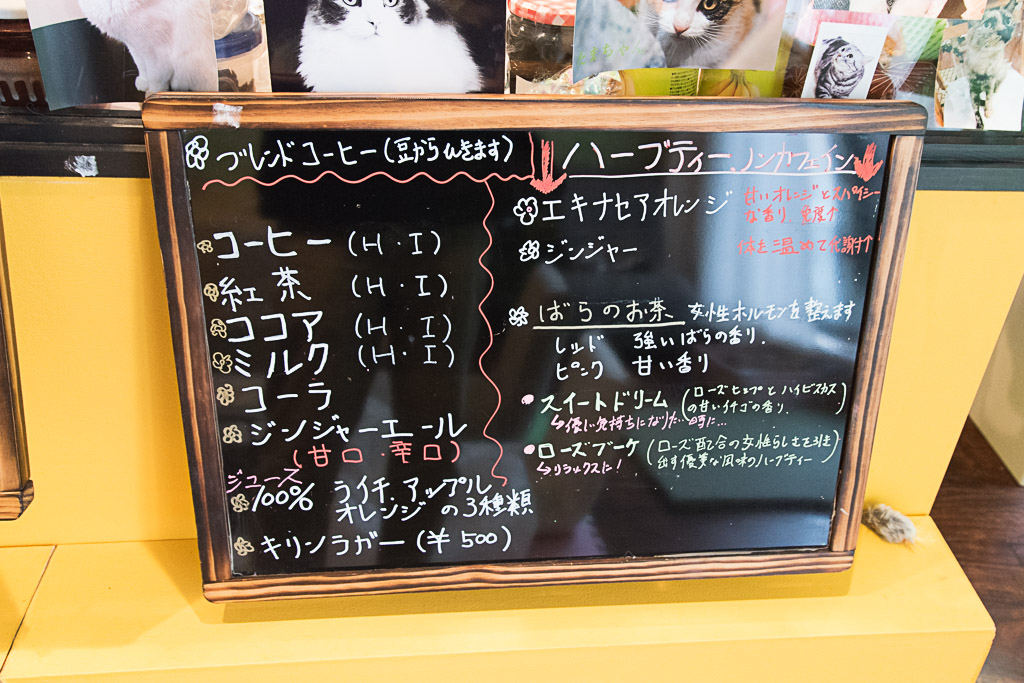 There are a lot of choice of drinks.
I ordered black tea. It was nice.
You can chose sweet gingerale or spicy one also.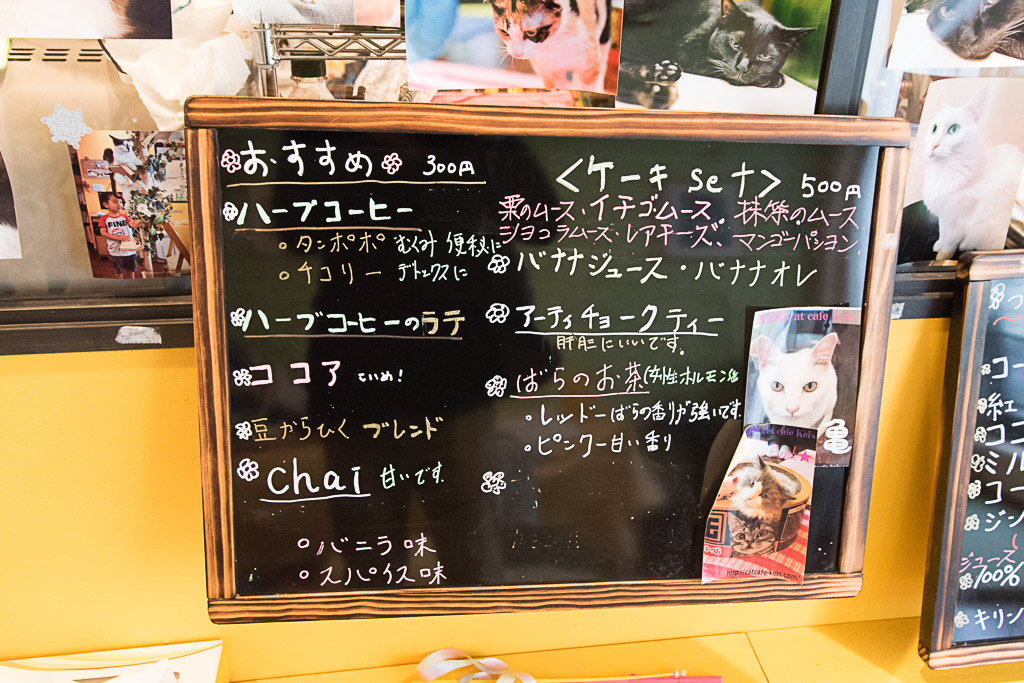 And they have cake combo for 500 yen.
I think it's reasonable. They had weekday's lunch service for 1 hour 800 yen when I went there. Also I can drink one drink for free. Isn't it awesome?
※Please ask the shop that they still have this service or not.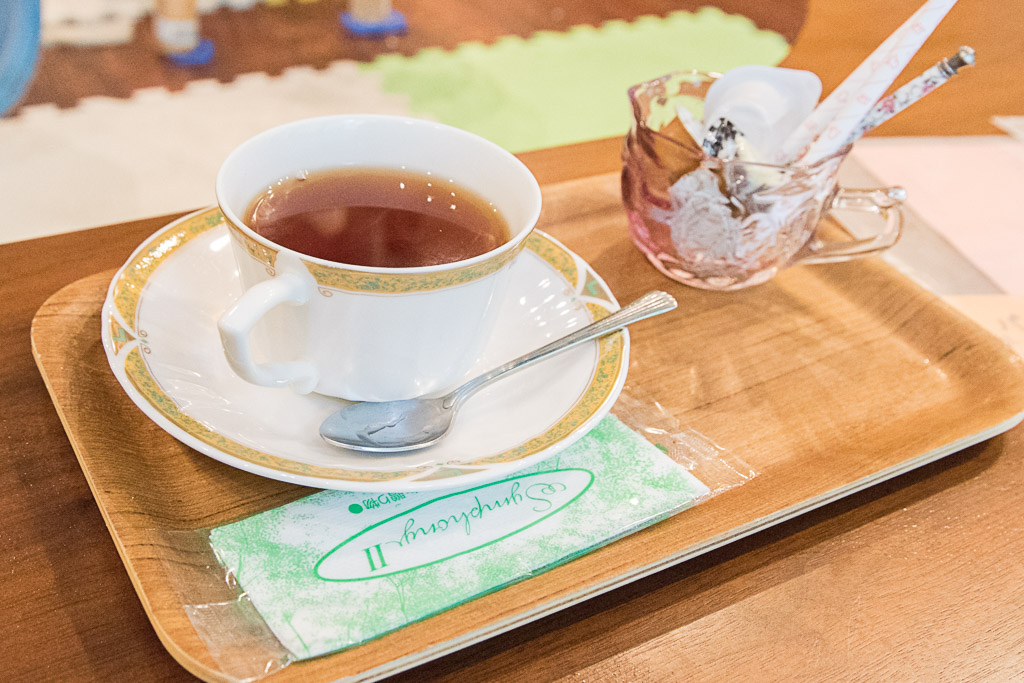 I like this tea. That's tasty.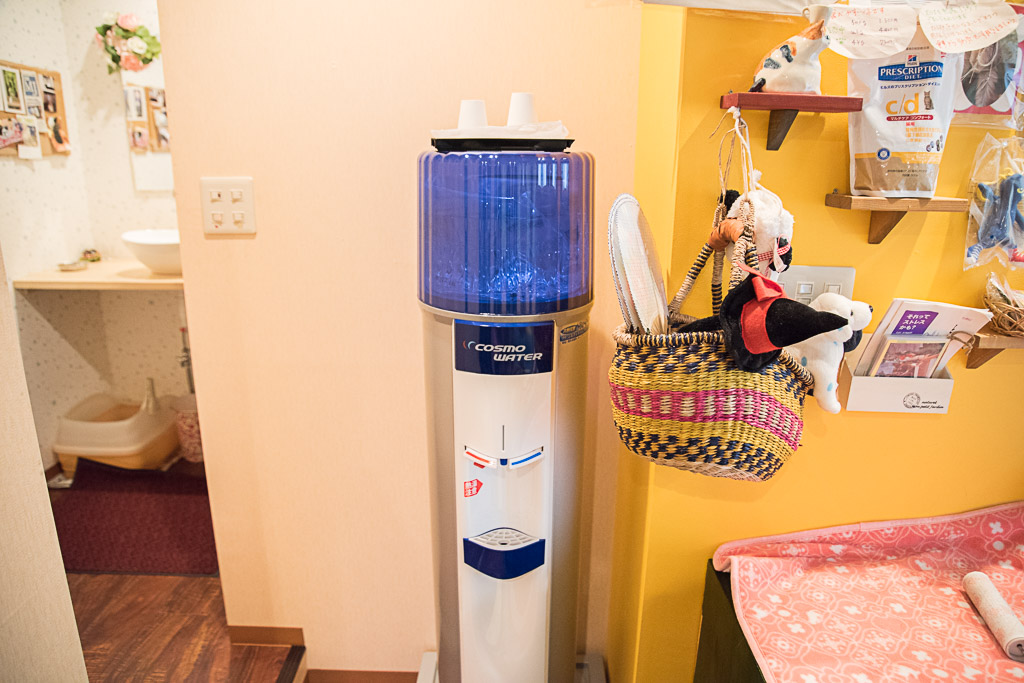 There is water sever.
You can enjoy as if you visit your relatives.(They might not have a water server in their house.)
Kei's cats
They relax all the time. (Actually I went there at napping time.)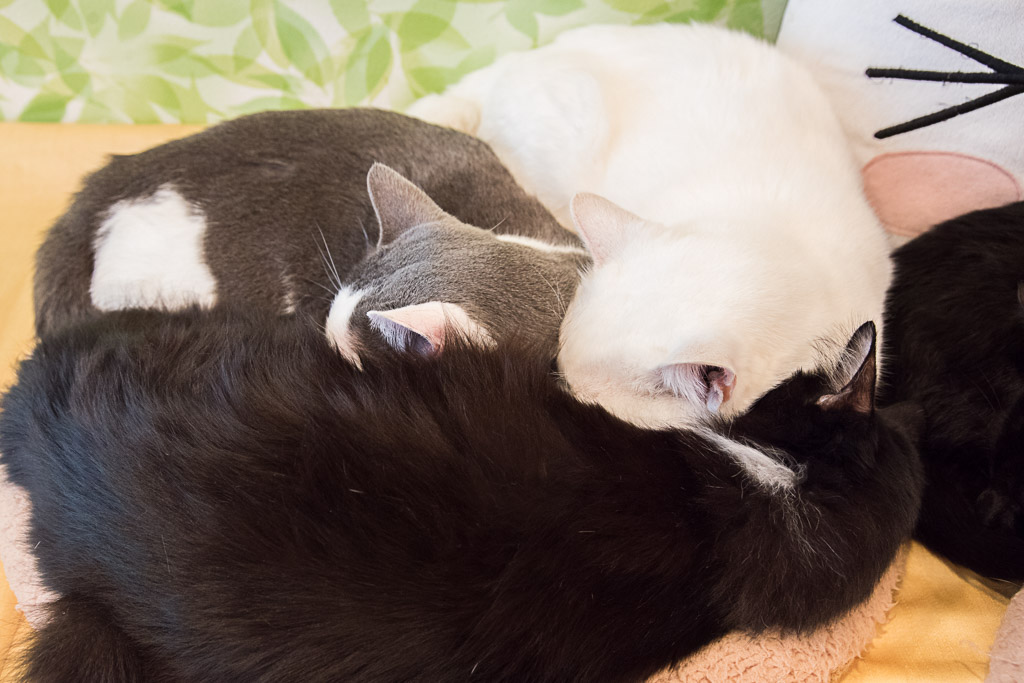 They slept together.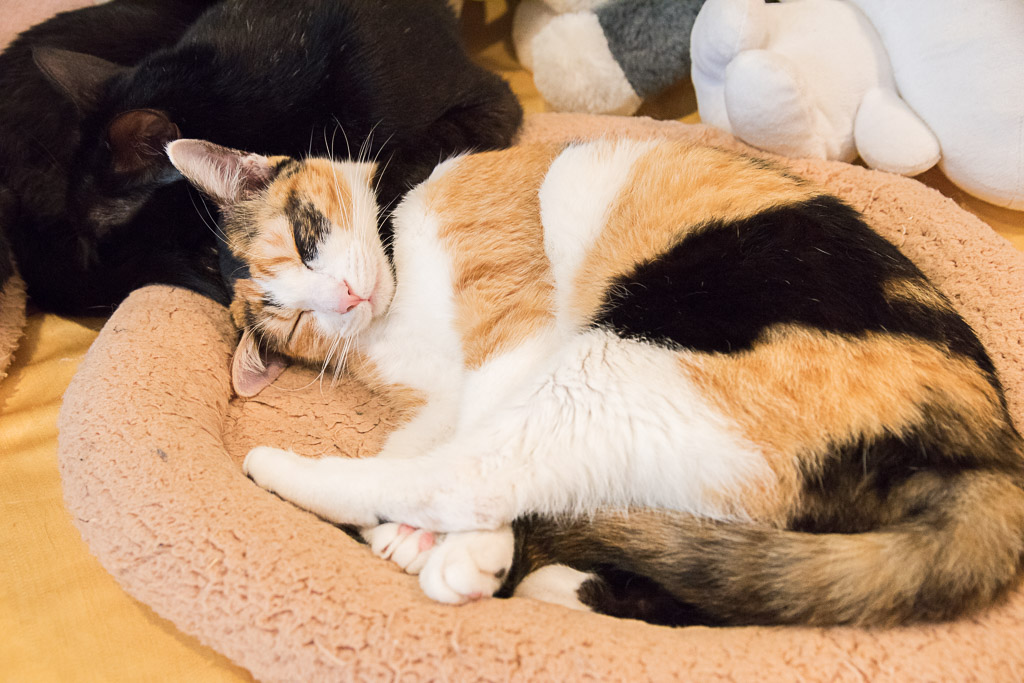 She just enjoyed sleeping by herself.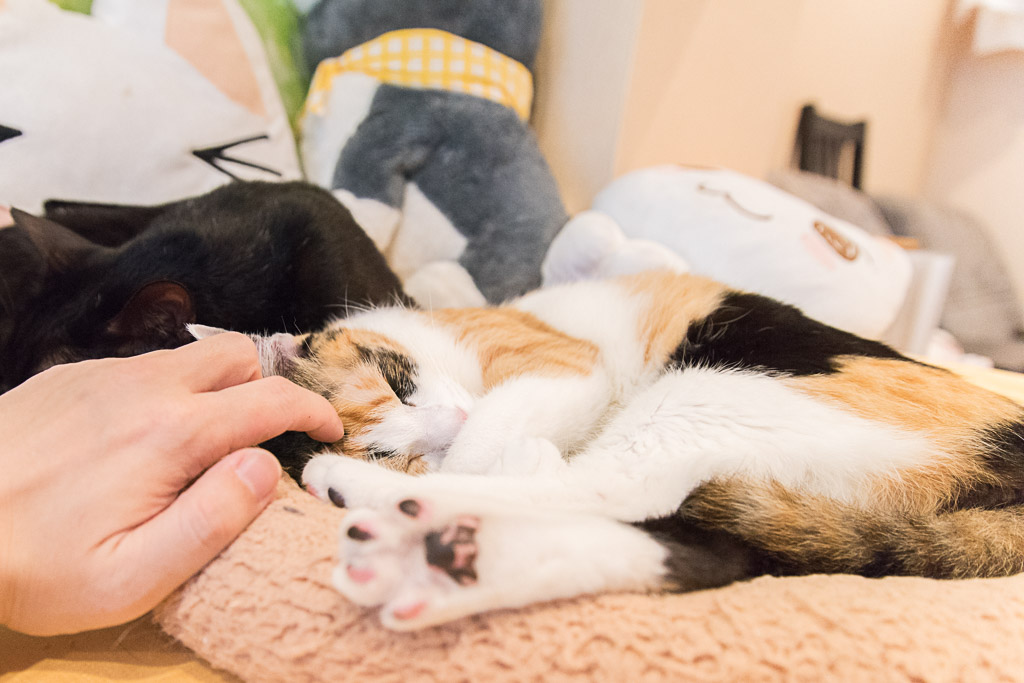 I touched her head while she was sleeping. But She didn't care about me.
She continued to sleep.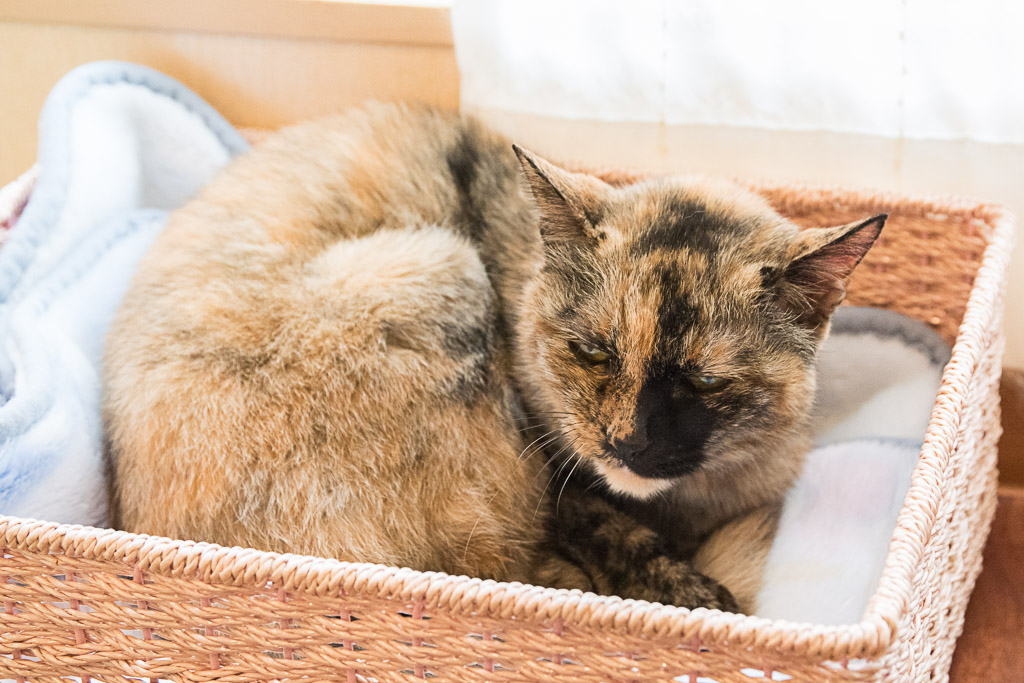 She is elder cat. She looks dignified.
When a cat gets older, they look to be able to speak a person 's words, I think.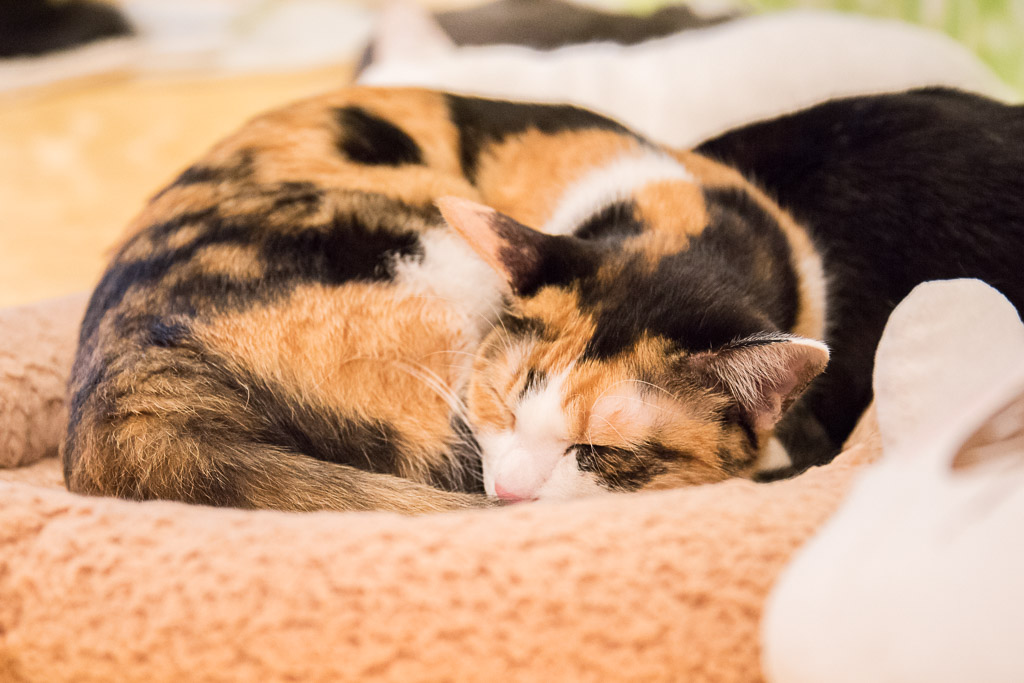 She felt good.
Why don't you feel like sleeping when you see a cat sleeping?
At this cat cafe, there are many customers who are sleeping.
Price and Option
30 minutes・・・500 yen
60 minutes・・・1,000 yen
Half price for children under elementary school age.
You can not enter the shop with barefoot. You can borrow socks for 100 yen.
Please call the store if you want to rent a charter.
In addition, some times when there is a profitable plan for a limited time.
Kei'S point
You can relax so much.
Cats are not stinky.
there is just me when I went there.
There are few manga.
The owner is veterinarian
Price is reasonable.
Drinks and cakes are not expensive.
The shop information
1-33-4 4th floor Asakusabashi Taitouku Tokyo Japan
It is in 2 minutes from Asakusabashi station on foot.
Business hours: Weekdays from 12:00 to 21:00
Saturdays, Sundays and holidays from 11:00 to 18:00
Regular holiday: Irregular (please check store URL)
URL:Kei's
TEL:03-6754-6944
My cat cafe ranking
It is my own ranking that I went to various cat cafes and became a cat cafe meister (self-named).
Please refer to it when you want to play with friends, date, or want to be alone, or when you want to play with a cat in your family.
Nearby cat cafe information