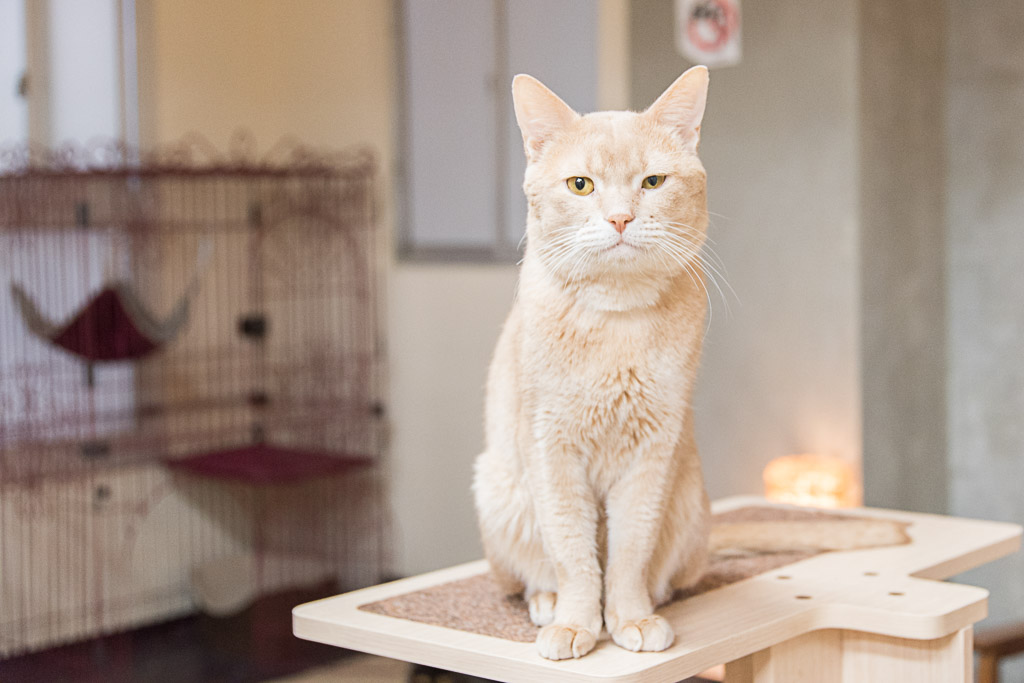 I went to the cat cafe COORIKUYA in Ikebukuro.
There are the cat cafe and pet shop.
There are pet shops at 2nd and 3rd floor. Animal hospital is at 4th floor. The cat cafe is at 5th floor.
I felt It was quite different from other cat cafe. I will write about it.
[japan Cat cafe] Ikebukuro COORIKUYA reviews!

COORIKUYA location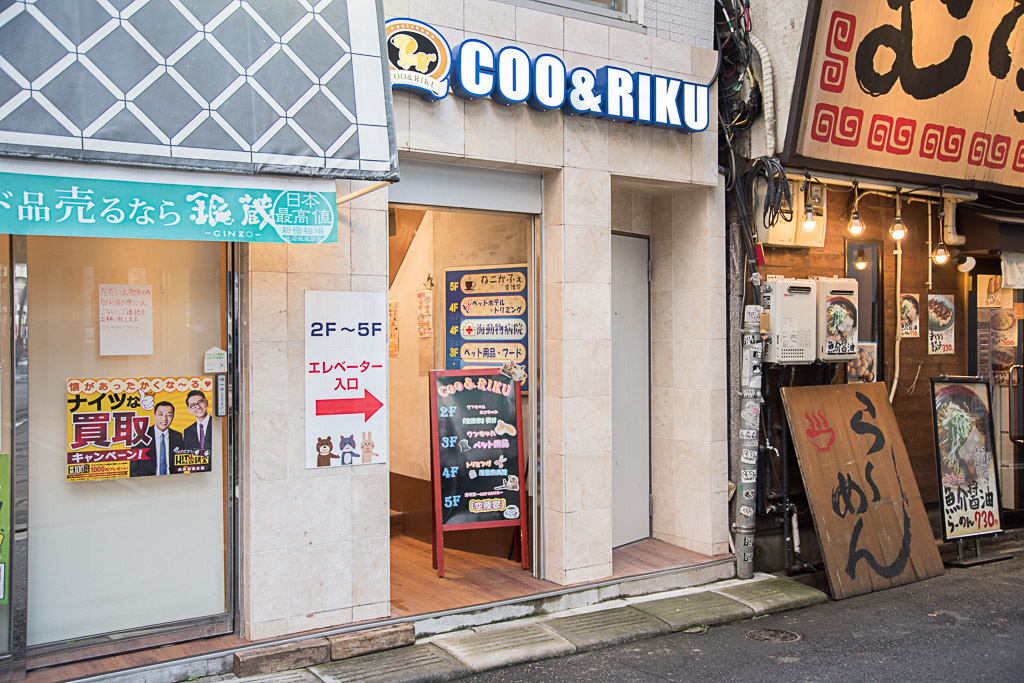 I's located in 1 minute from West Exit of Ikebukuro Station on foot.
There is pawnshop at 1st floor. And ramen shop is next to this building.
MoCHAの池袋西口店 is close to COORIKUYA.
I was gonna 5th floor but...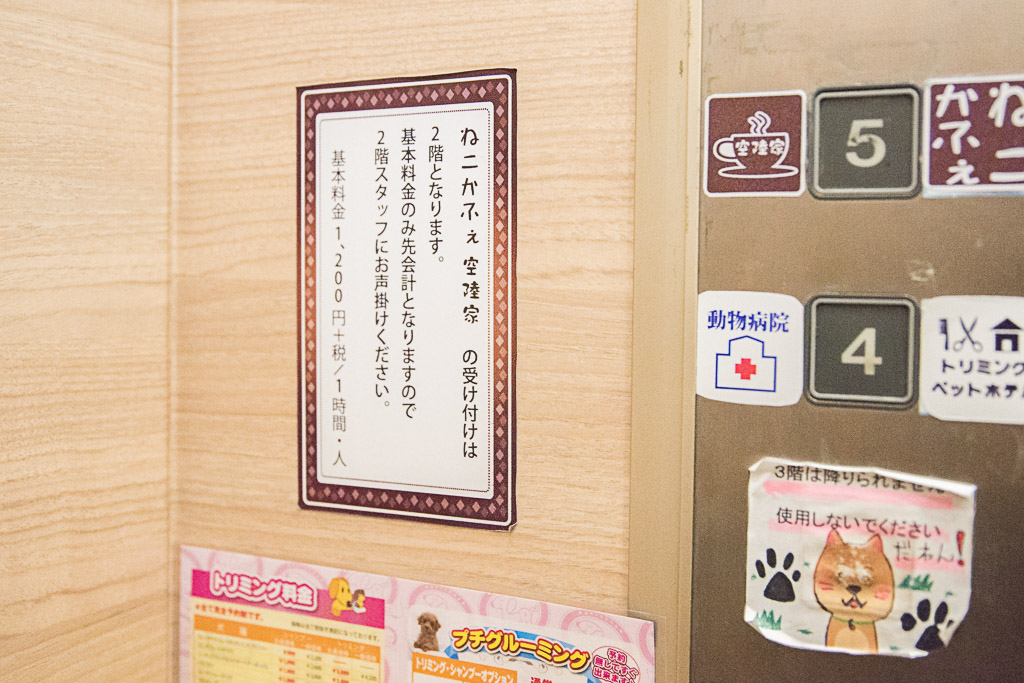 It said that Please go to 2nd floor first. You will pay for first at 2nd floor.
I felt awkward a little bit.
There were one clerk and one customer at 2nd floor.
I couldn't find other clerks so I just waited. But nothing was happened.
I went to inside and found a clerk wiping the glass case.
He noticed me but kept wiping the glass case.
I felt awkward.
I had no idea what should I do. And then the other clerk was coming. Finally I could tell him that I would like to go to the cat cafe.
I worried about the clerk because he looked unfamiliar his work. But he explained me about cat cafe.
It cost 1,200 yen for 1 hour. You can drink for free.
After listening explanation, let's go to 5th floor!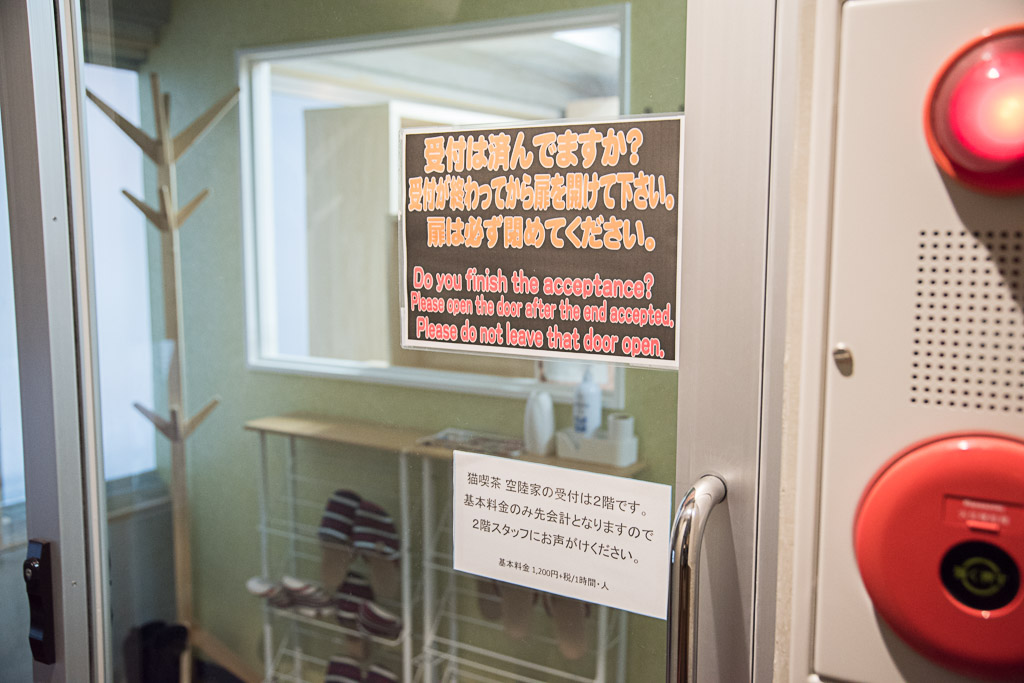 There won't be some clerk at 5th floor. You have to go 2nd floor first.
There is no clerk. But there are many
surveillance camera.
I have been to about more than 20 cat cafes but, it was first time to go cat cafe which there is no clerk.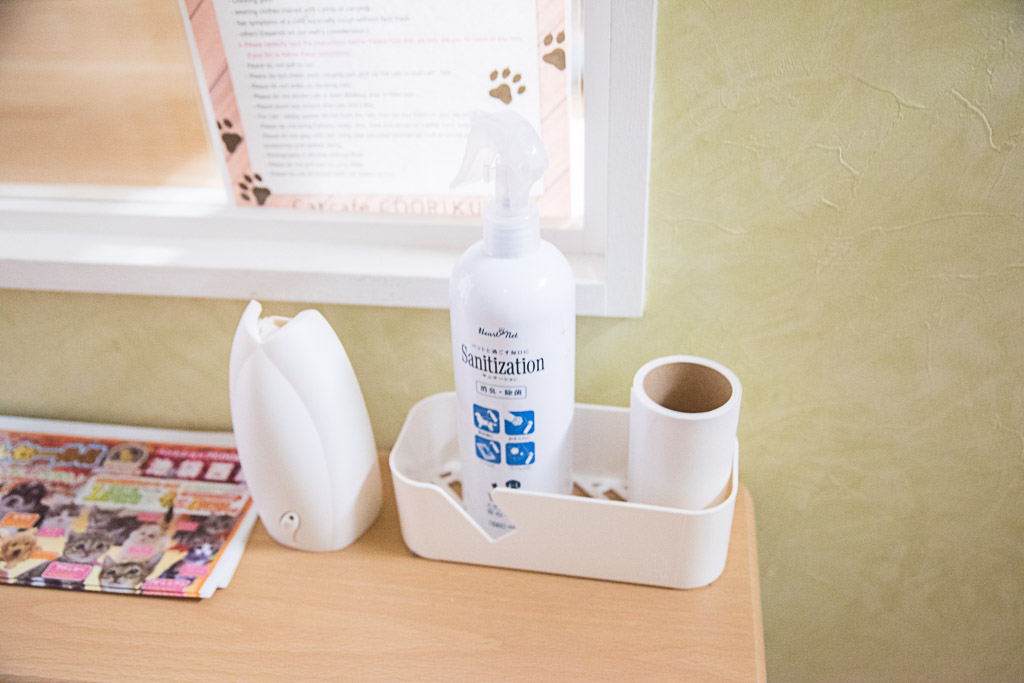 You should use alcohol before you enter the inside.
Let's enjoy COORIKUYA!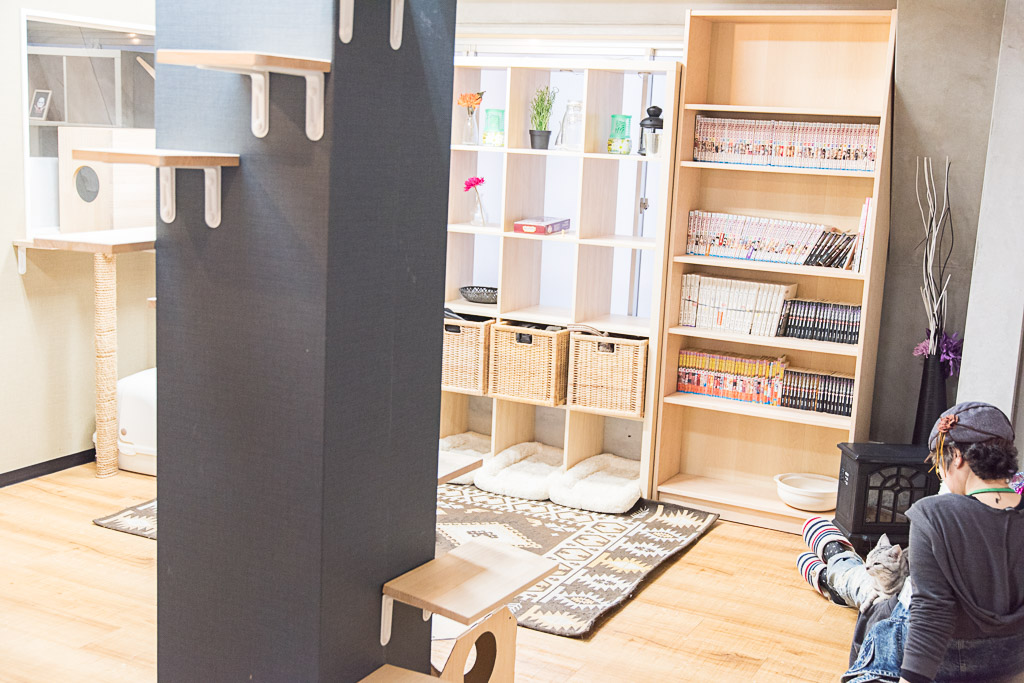 This is the inside look like.
It's not wide but you will feel comfortable.
There is a sofa and some chairs.
I recommend sitting on floor if you wanna play with cats.。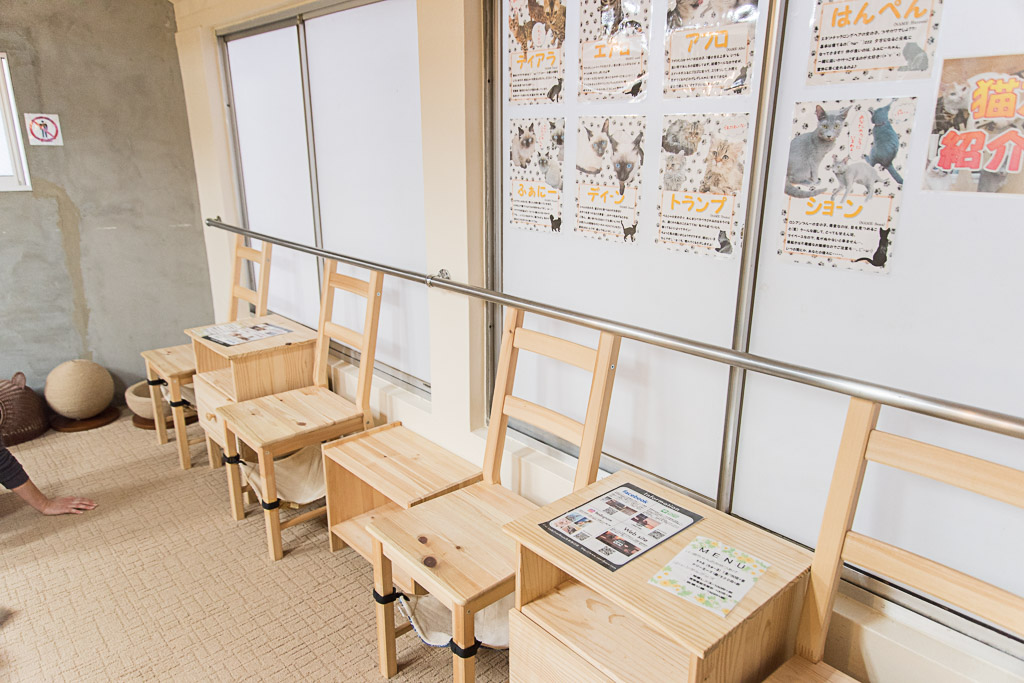 These are chairs.
Cats can sleep under the chairs. Please pay attention when you sit the chair.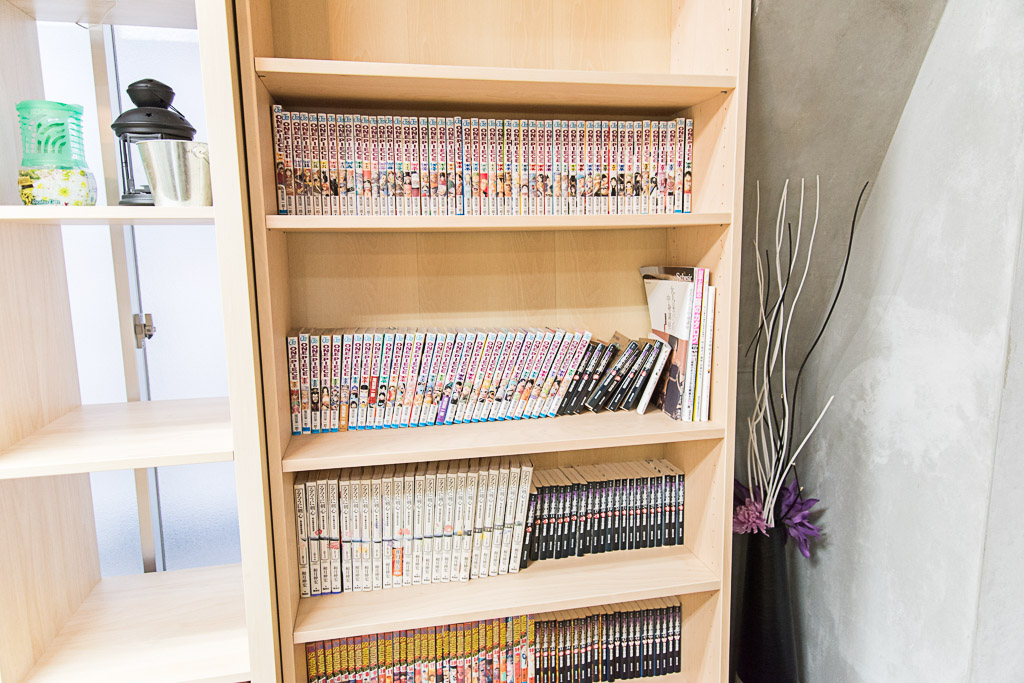 They have some manga.
There are ONE PIECE, JOJO, SLUM DUNK and RUROUNIKENSHIN.
Everything is from JUMP!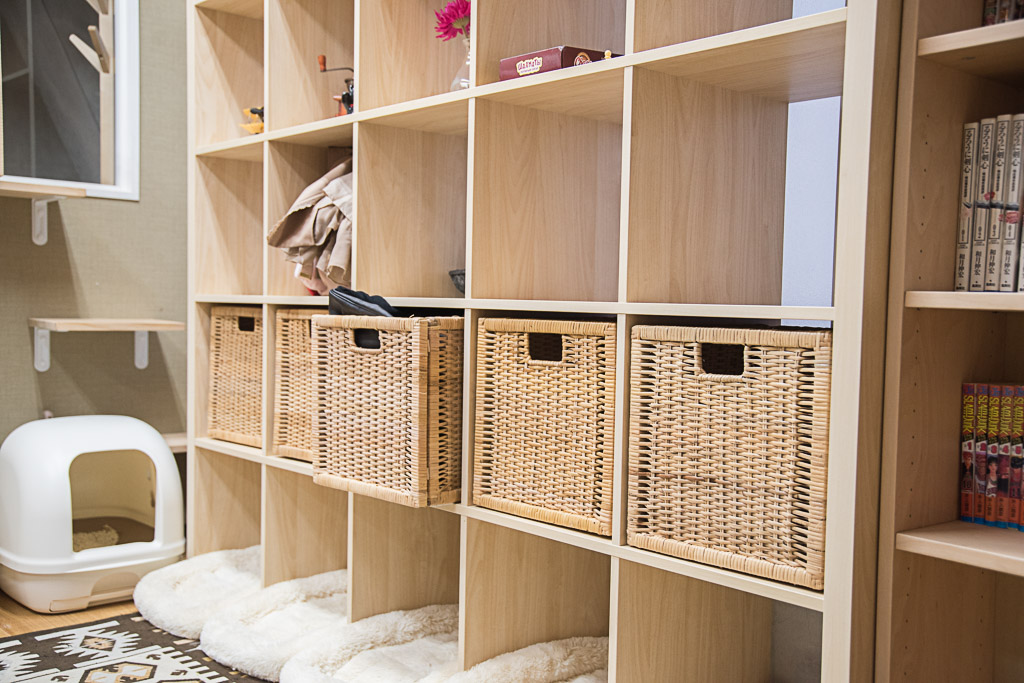 You can put your bag in these boxes.
But there are just 5 boxes.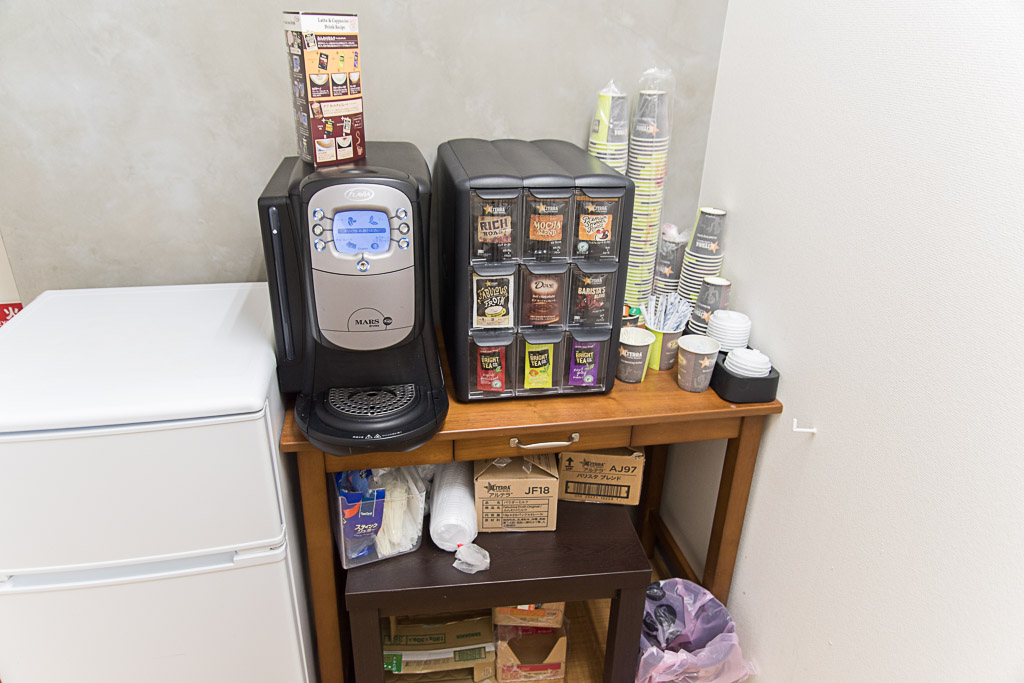 You can drink those drinks.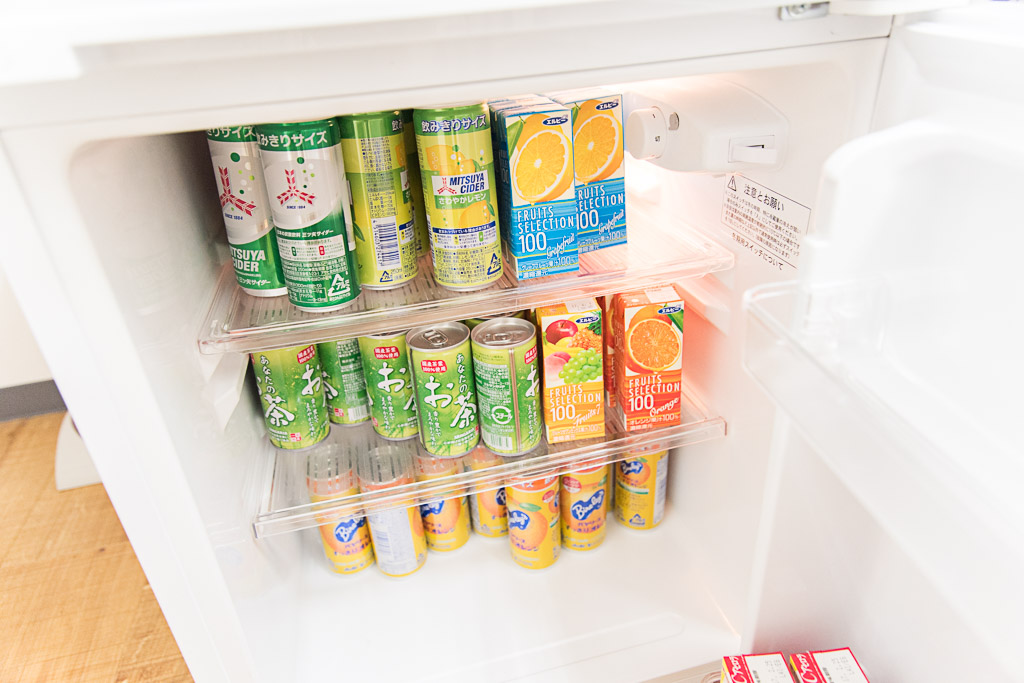 Some drinks are in the refrigerator.
You can get pop, tea and fruit juice.
There are some cat's snacks.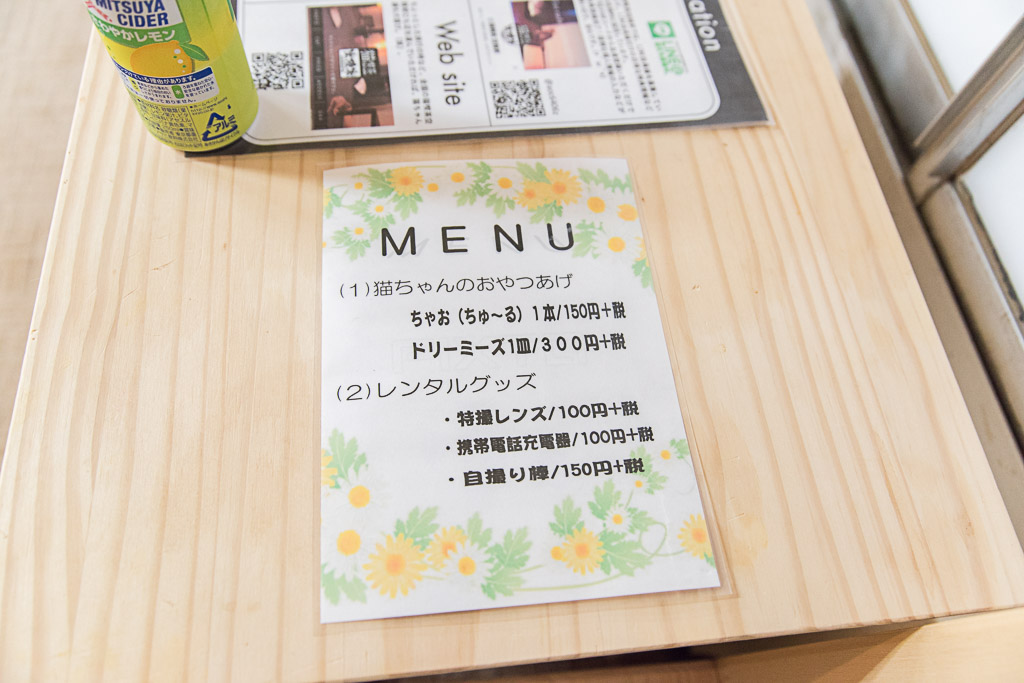 They have some cat's snacks. CIAO ( paste of tuna ) is 150 yen, Dreamies (crunchy snacks) is 300 yen.
But there were no clerks so I didn't order them.
Cats are so friendly!
Cats were so friendly when I went there
Cats were on the knees of other customers.
Maybe cats are not coming when there are many customers.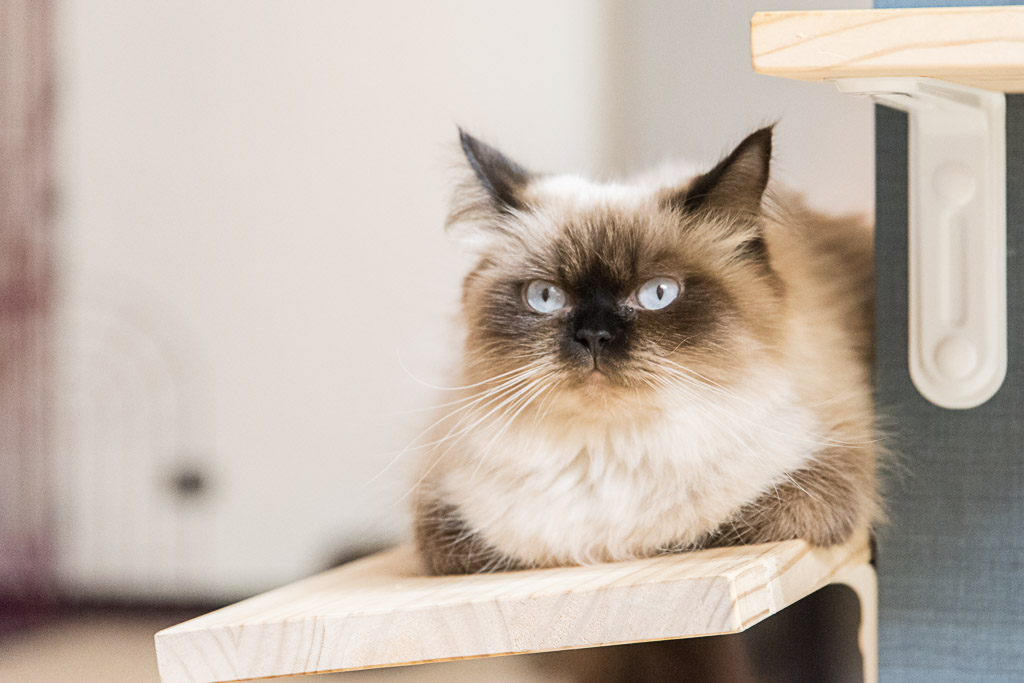 He looks grumpy. But he didn't hate me even though I touched him.
He is kind.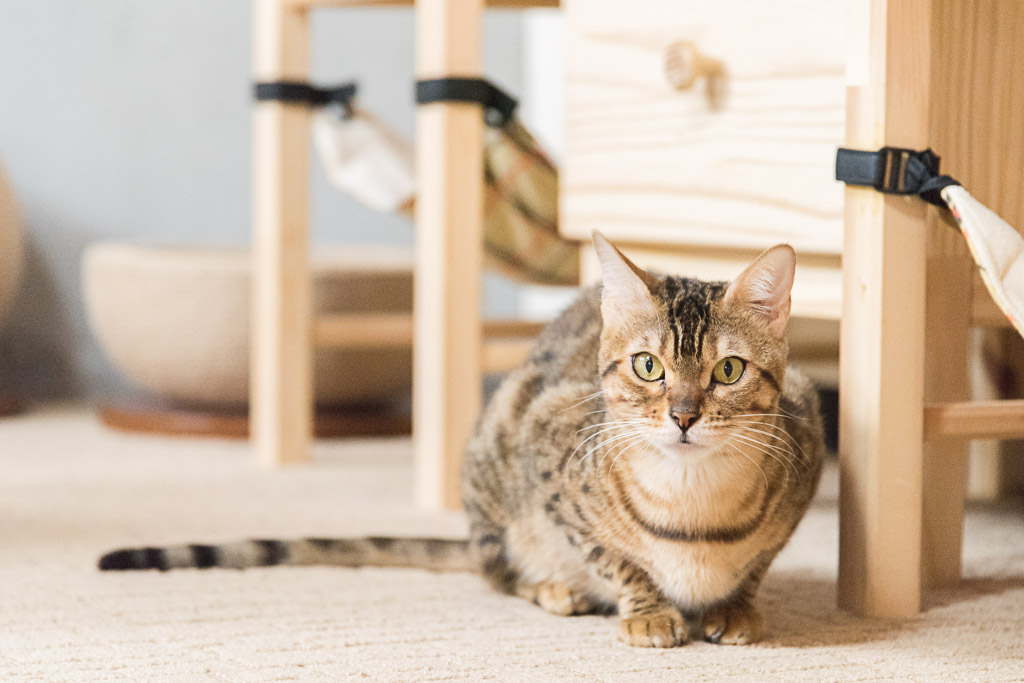 The cat was interested in me.
He might come to me after several minutes.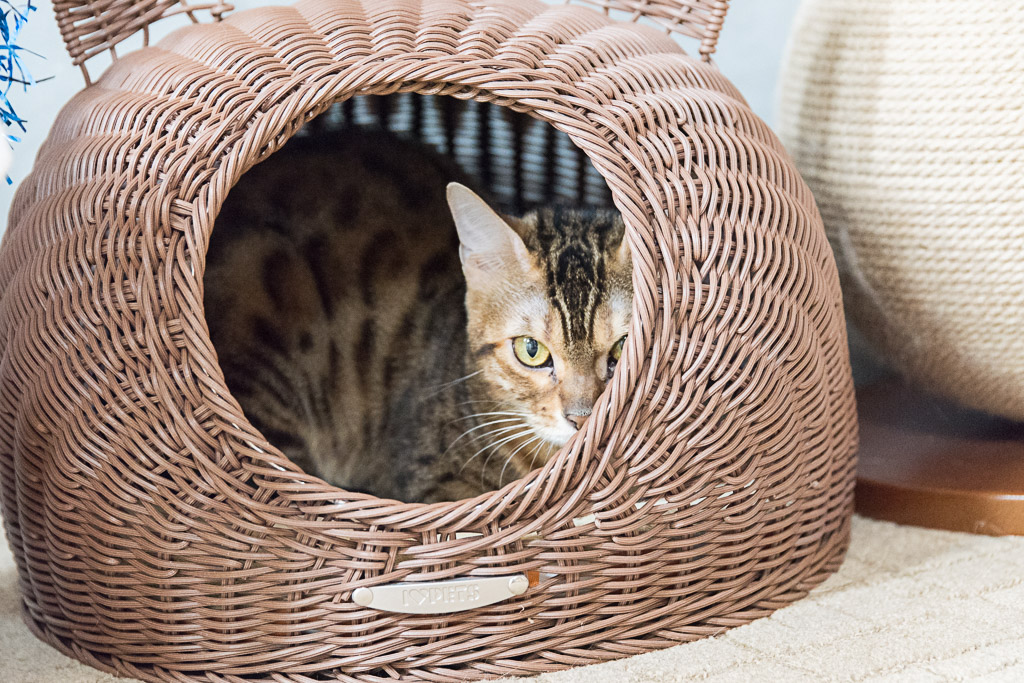 He looked at me from other spot.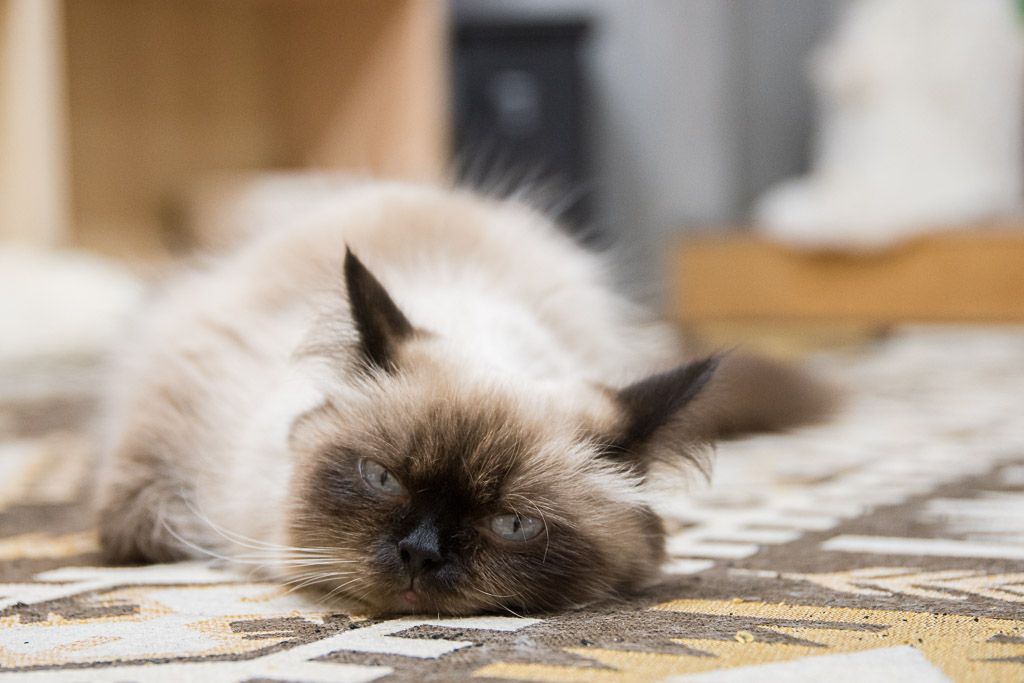 They relaxed because it was after lunch time.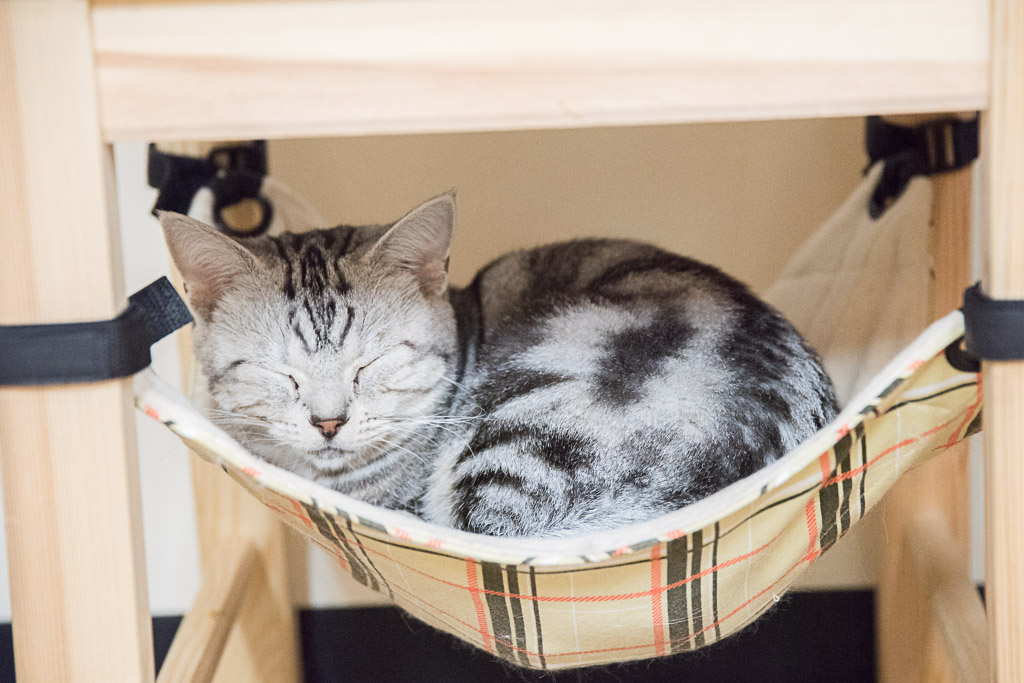 She slept under the chair.
So pretty!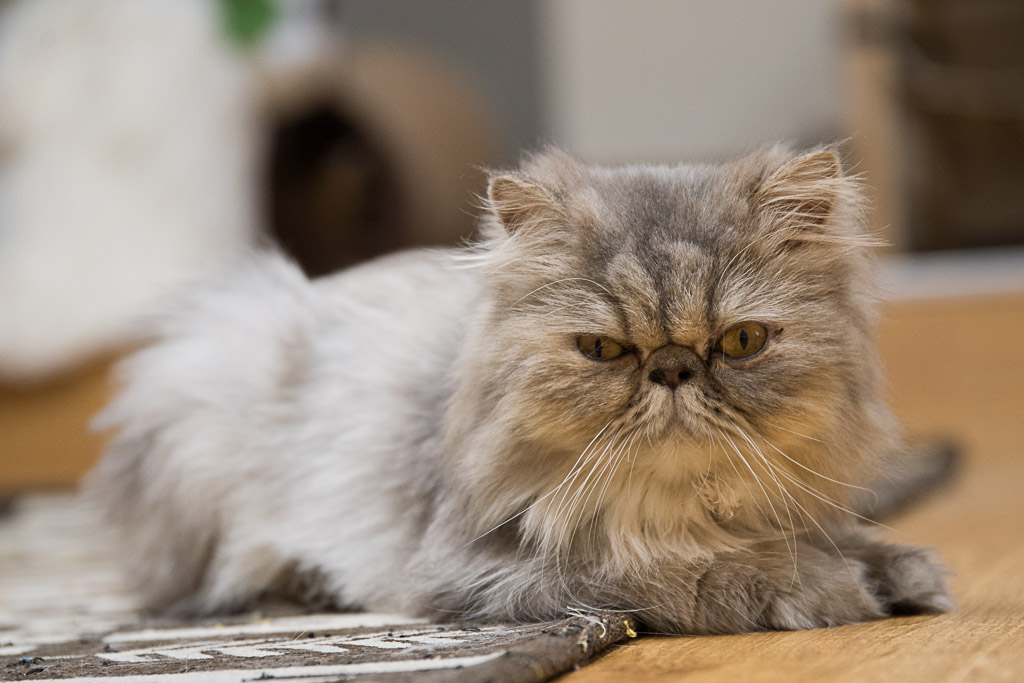 She looked sleepy also.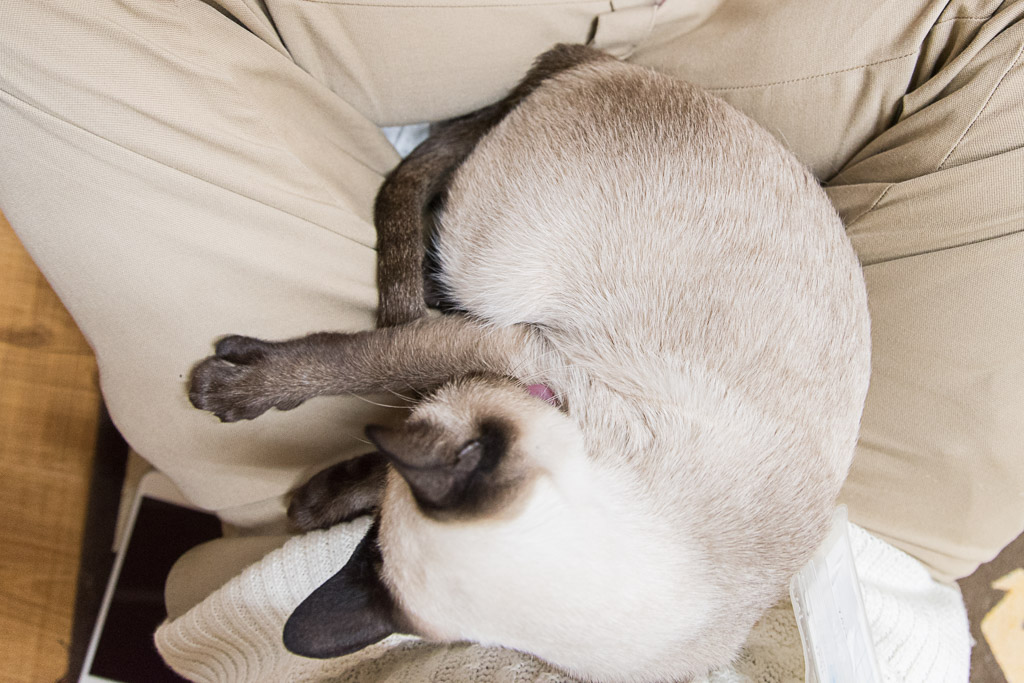 I sat down just relaxing. And then She came to me and relaxed on my knee.
What a cute.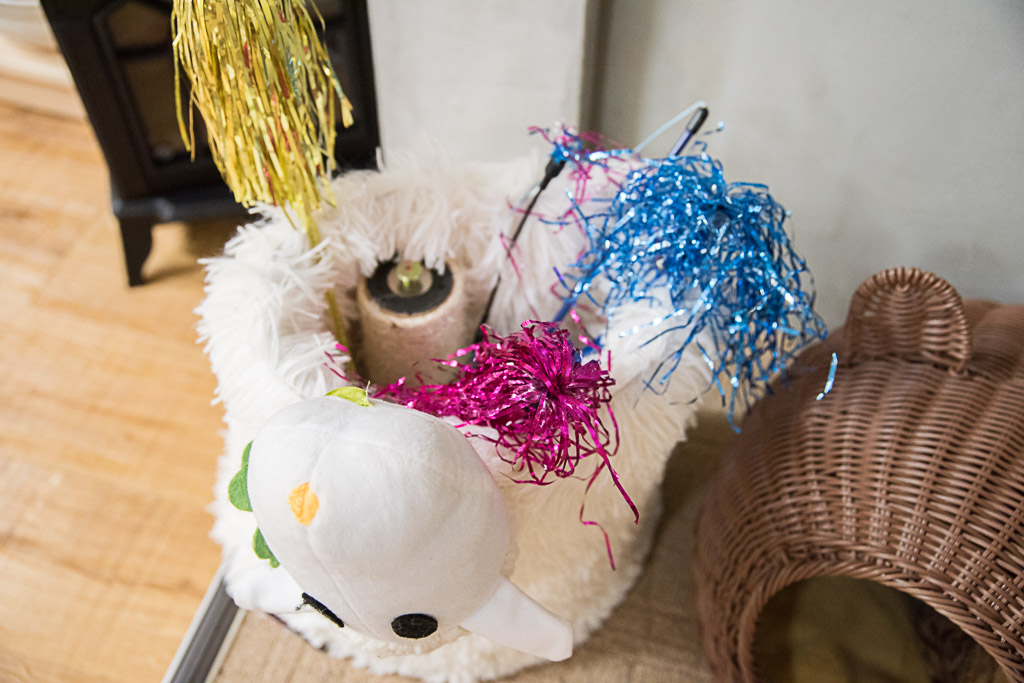 There are some toys. But cats didn't play with those toys.
They were interested in my camera's strap. ( But you hadn't better play with own strap. )
Price and Option
| | |
| --- | --- |
| time | price |
| 30 minutes | 650 yen |
| 1 hour | 1,200 yen |
Extension is 300 yen + tax every 15 minutes
You can drink for free.
There are some cat's snack. They are 150 yen yen 300 yen.
Under junior high school students can enter the shop if there are some parents.
COORIKUYA point
The shop is run by pet shop.
Clerks are not friendly.
It's little bit stinky at 2nd floor but it's not stinky at 5th floor.
Price is normal.
Cats are friendly.
There are not clerk at 5th floor. There are surveillance cameras.
Shop information
1-13-8 5th floor Nisiikebukuro Toshimaku Tokyo Japan (reception is 2nd floor)
It's located in 1 minute from East exit of Ikebukuro station on foot.
Business hours: Weekdays 11: 00-20: 00 Saturdays, Sundays, and holidays 10: 00-20: 00 (last entry time 19:30)
Regular holiday: Open all year round
URL:COORIKUYA
TEL:03-5927-8588
Nearby cat cafe information
・The information about cat cafes in Ikebukuro.