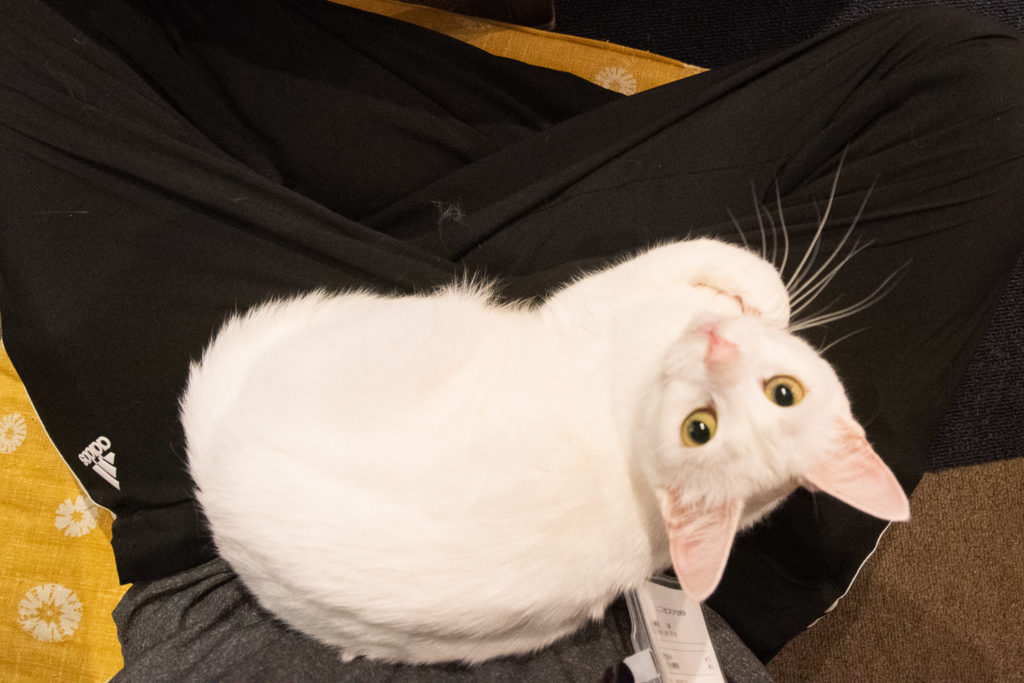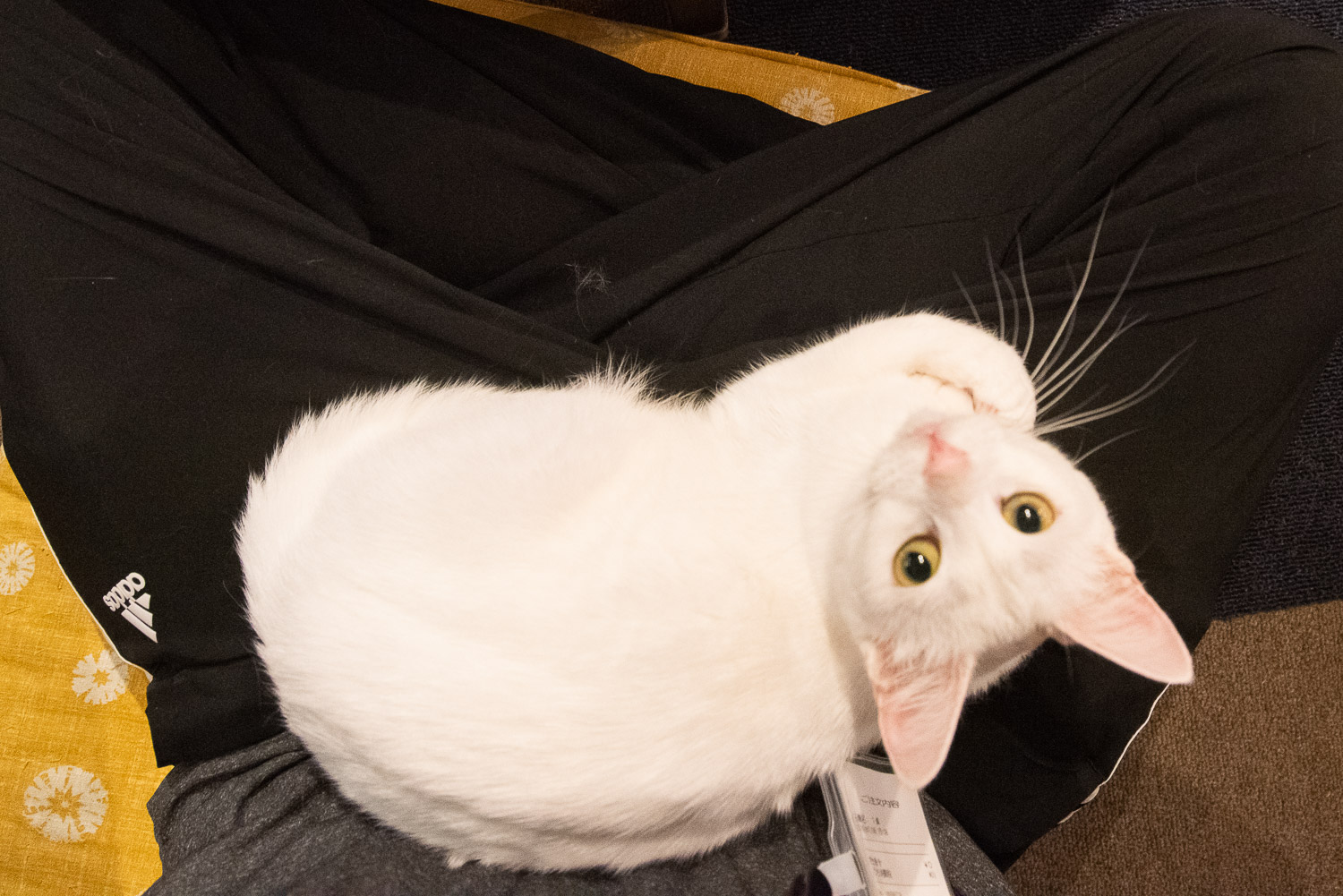 I went to Hogoneko chyaya in Shinbashi. It is an oasis in Shimbashi that heals people who are tired of work on weekday nights, and couples and single customers on holidays.
It's located in 4 minutes in Shinbashi station and 3 minutes from Uchisaiwaicho station (mita line).
Hogoneko chaya is a cat cafe but you can drink alcohol as well. Cats are used to be stray cats. You can be a new owner if you want.
You will surely be healed.
It was first time to go there. Atmosphere was so nice!
Fee is reasonable also.
At first, this cat cafe is one of the most awesome cat cafe in Tokyo.
[Tokyo japan Cat cafe] Shinbashi Hogoneko chyaya reviews!

Hogoneko chyaya location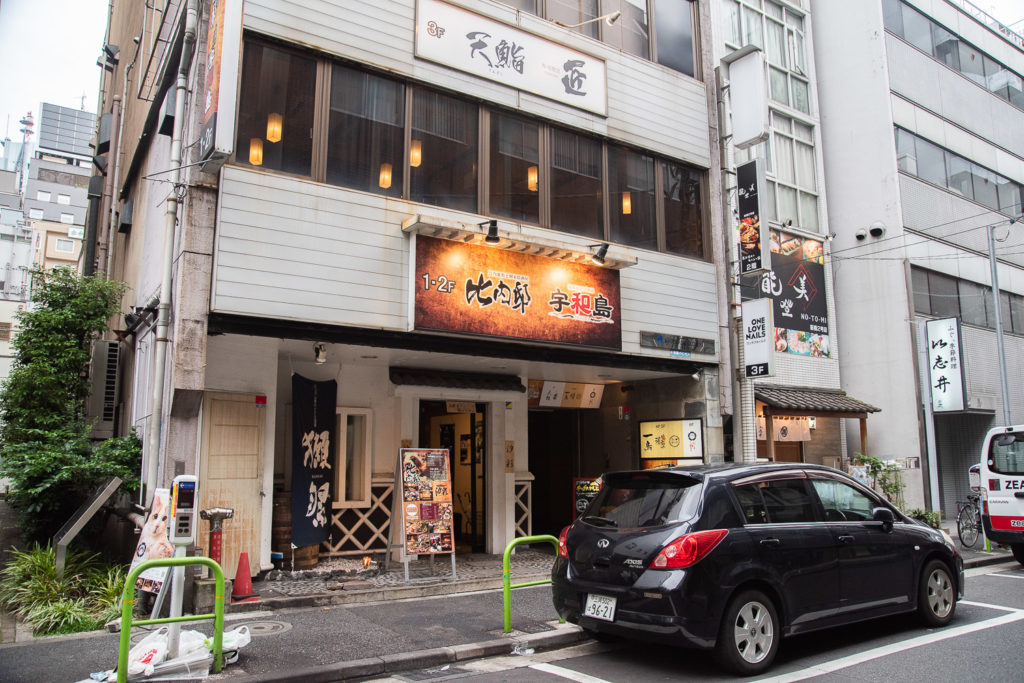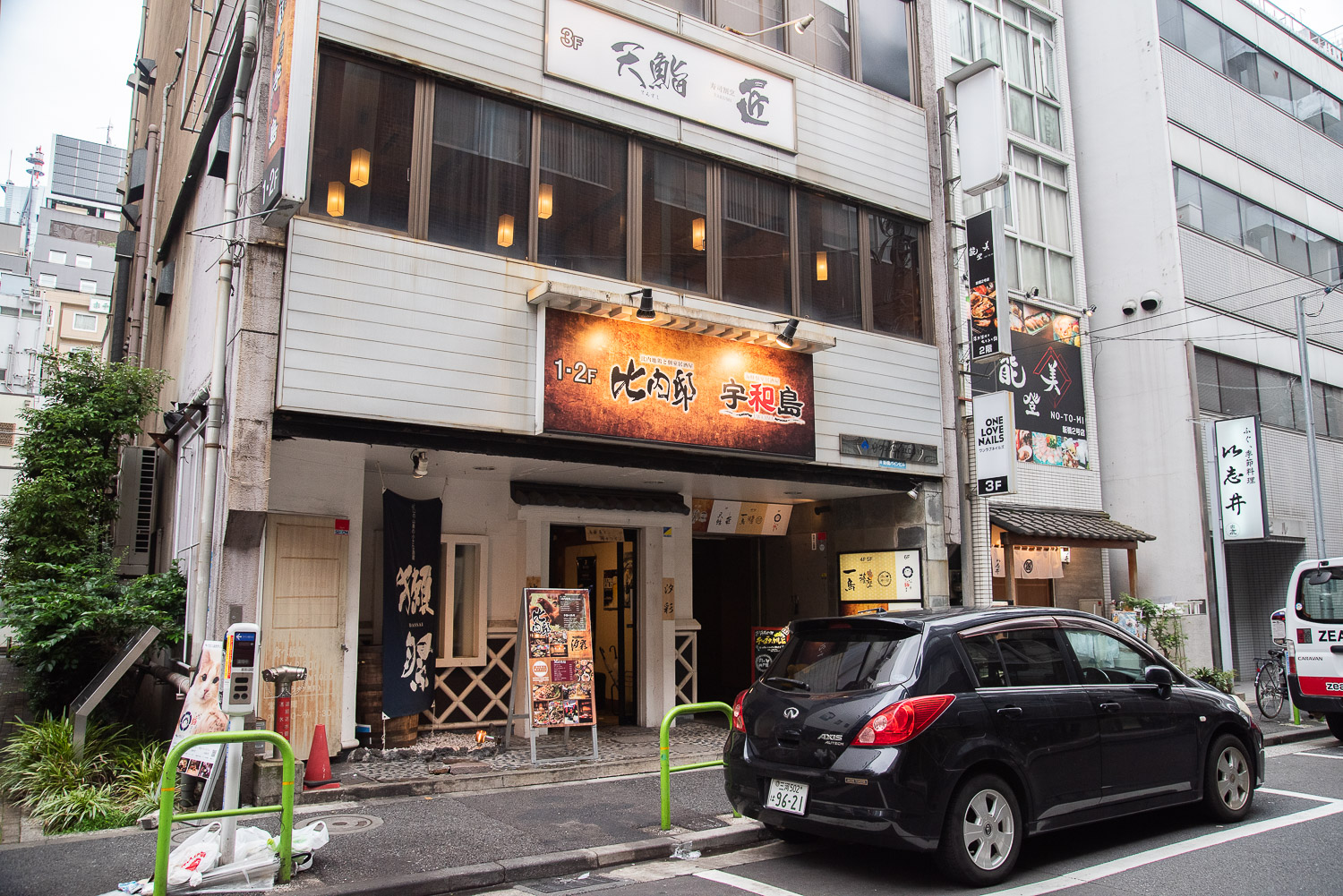 Hogoneko chaya is located at the top floor of this building.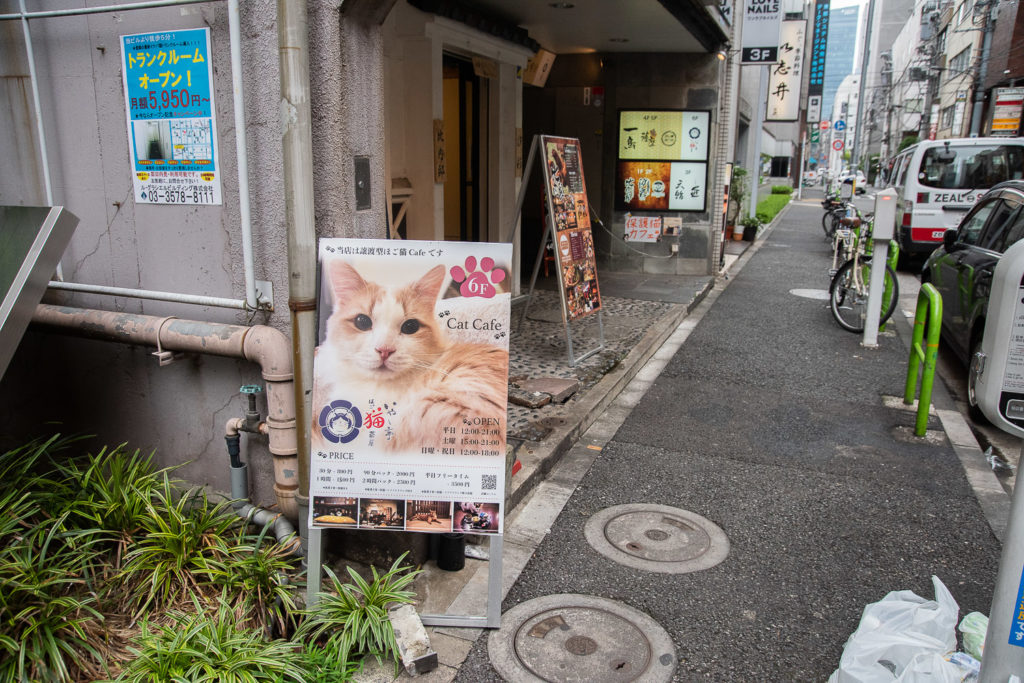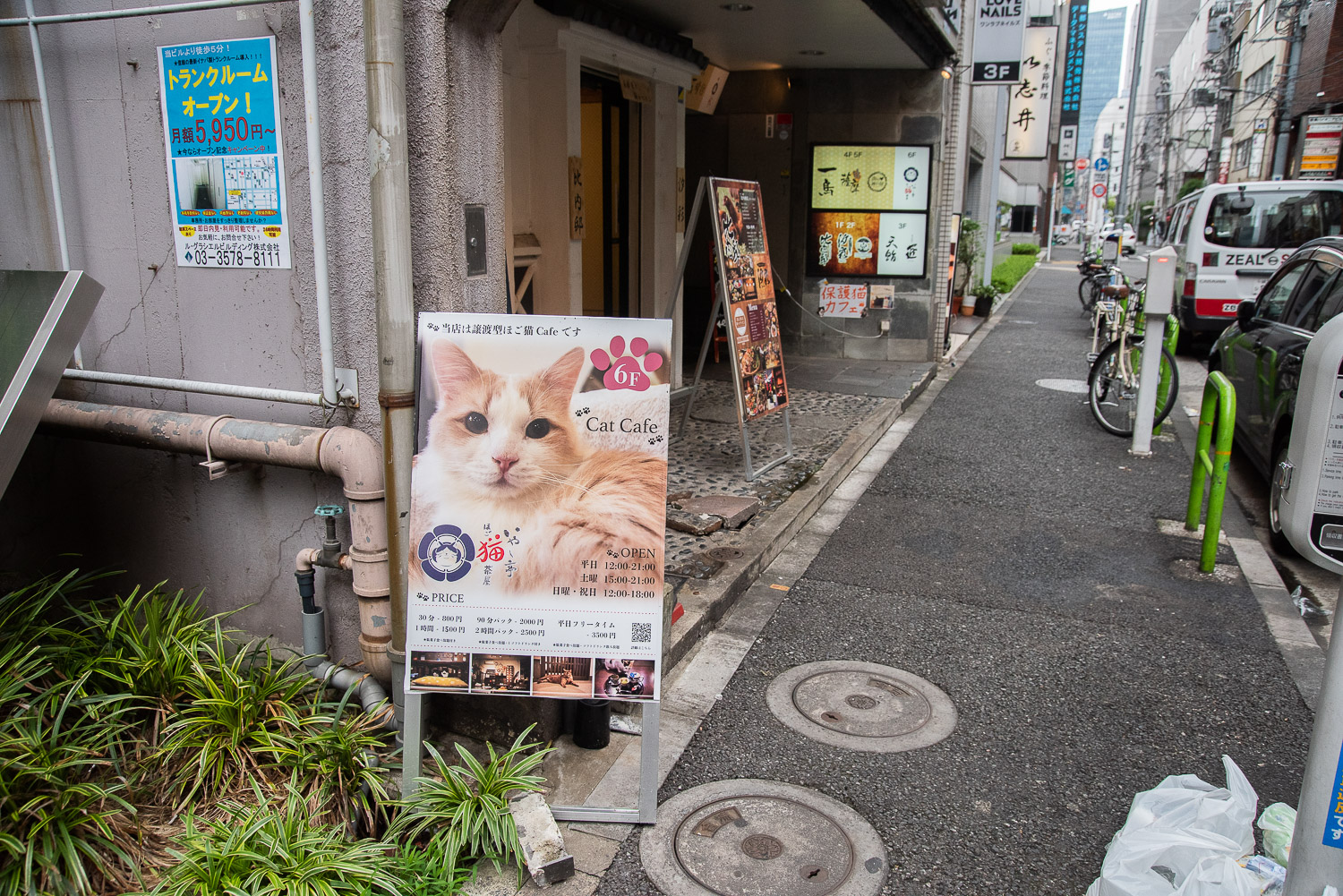 This is a signboard.
When you come from Shinbashi station, west exit is most closest way.
You will walk 4 minutes from west exit of Shinbashi station.
I recommend that you should google "ほご猫茶屋" (Hogoneko chaya).
address:Le Glaciel building12 3-5-11 Shinbashi Minatoku Tokyo
Let's get into Hogoneko chyaya!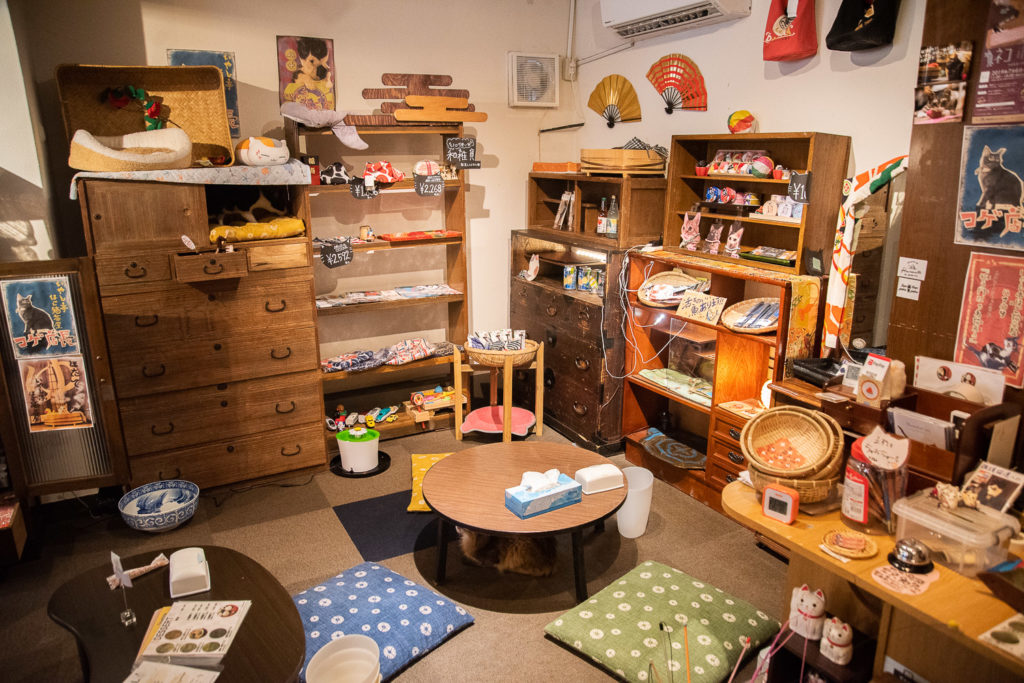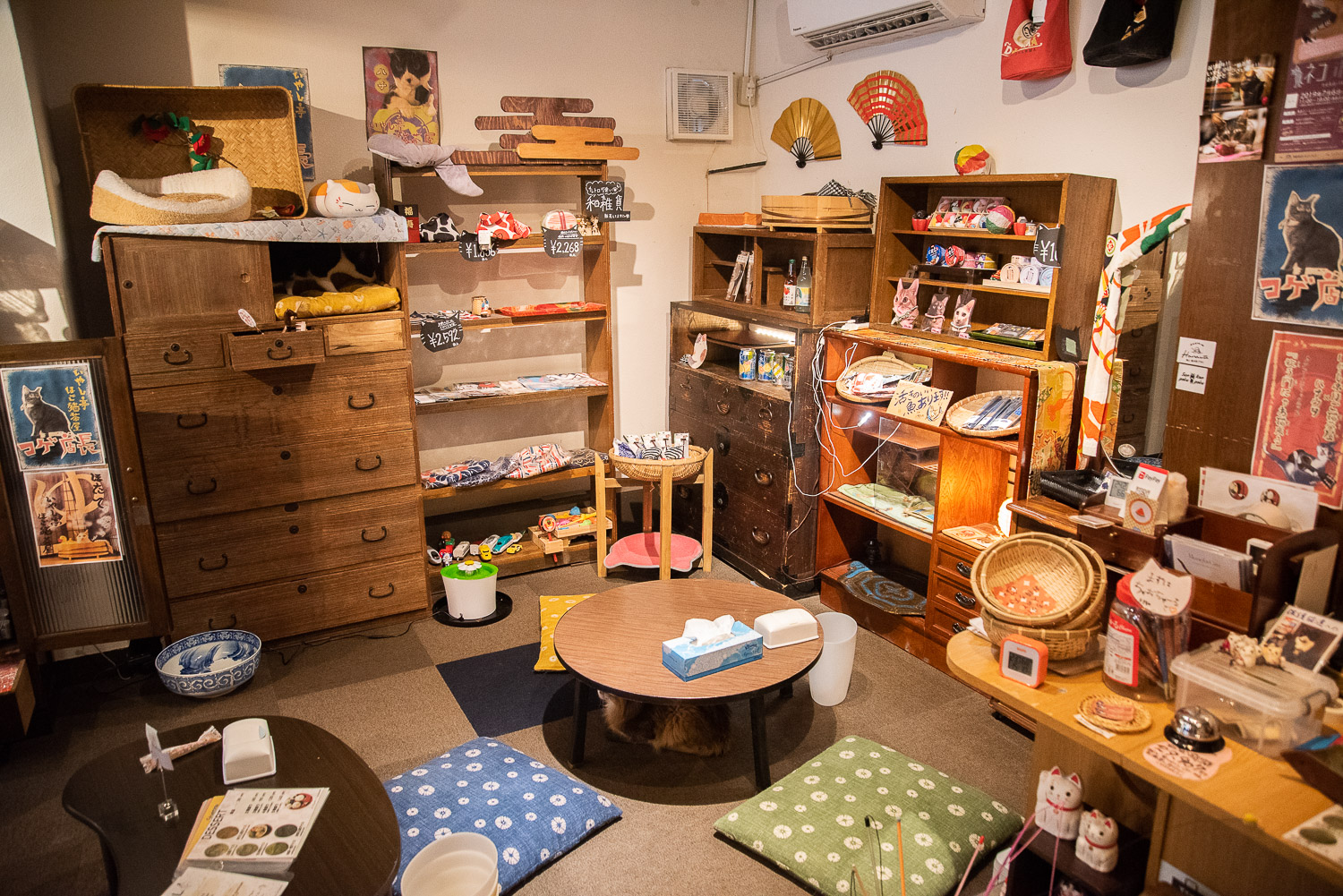 Go to 6 floor.
It looks old Japanese style interior.
You can chose between Zashiki or table.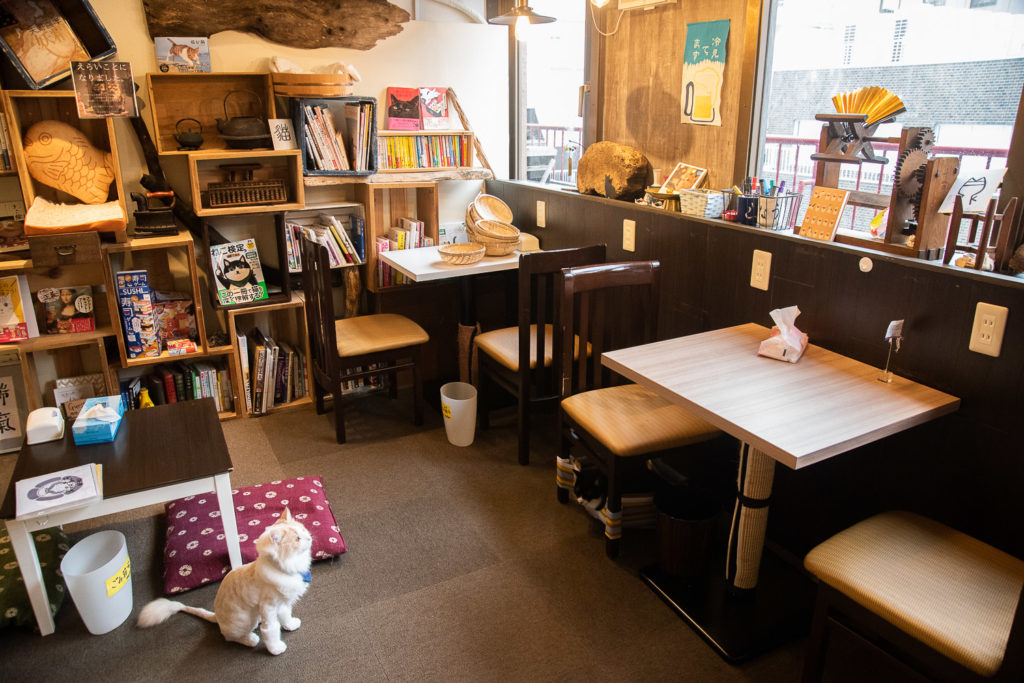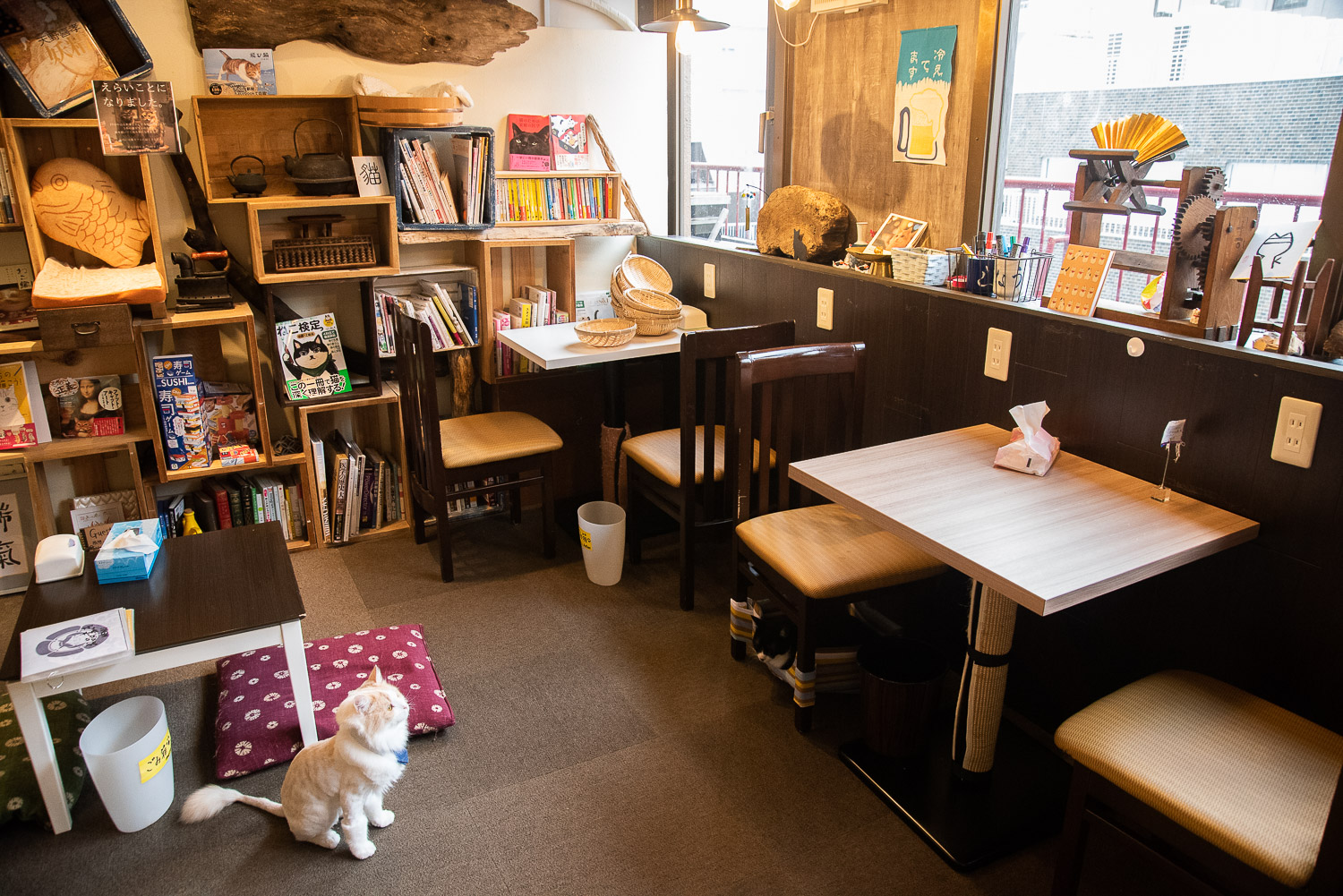 Did you know that Couples can be more intimate when sitting in L-shape than sitting face-to-face? lol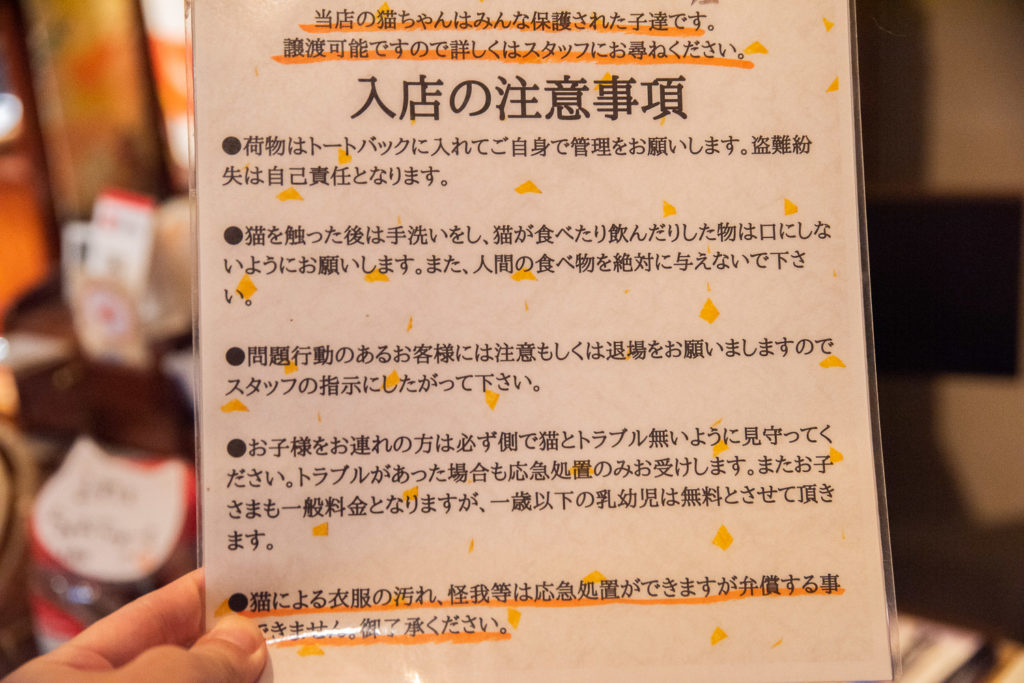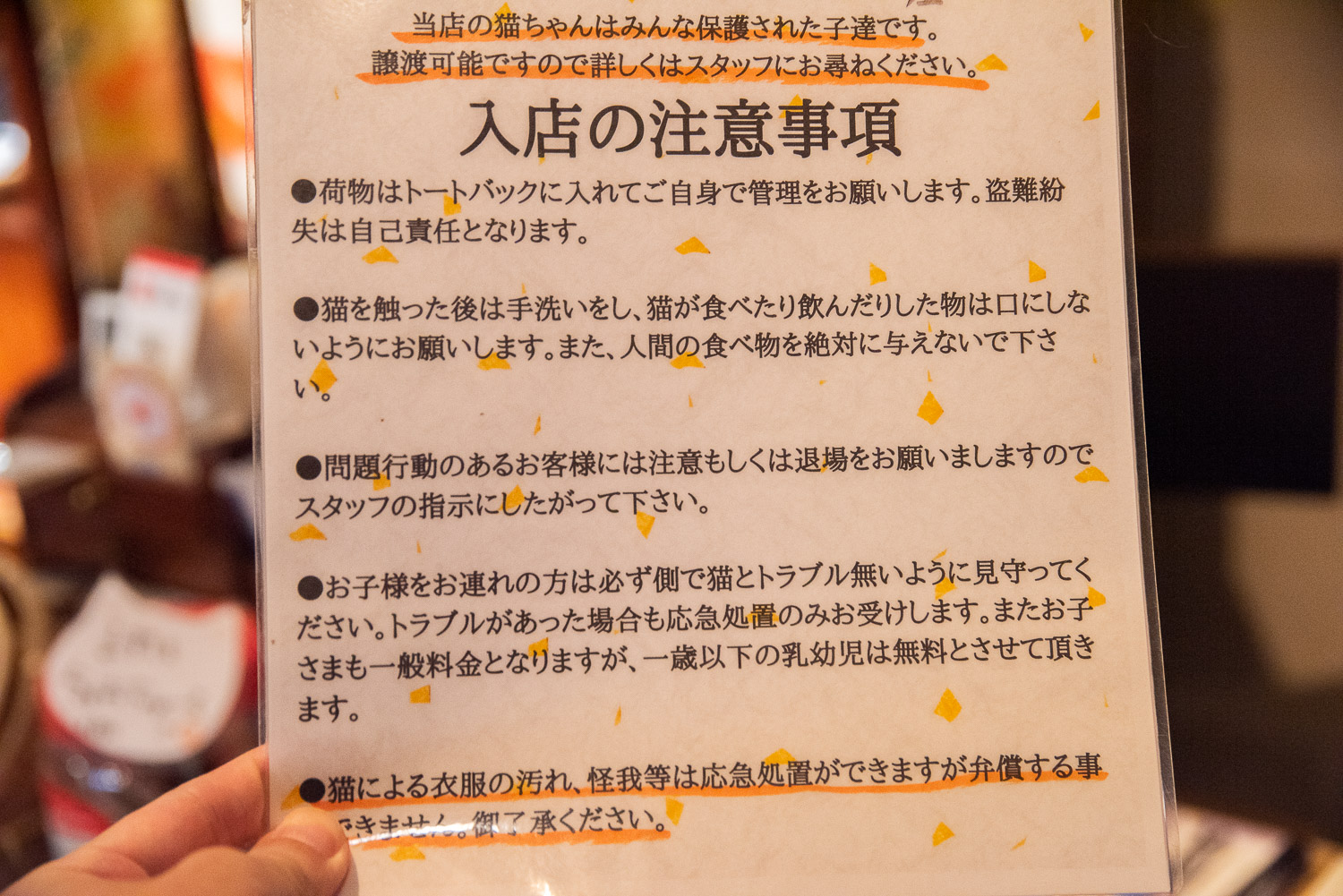 This is precautions. Please ask the clerk if you cannot read Japanese.
Don't worry even if you wear suits! You can clean your suits when you get out the shop.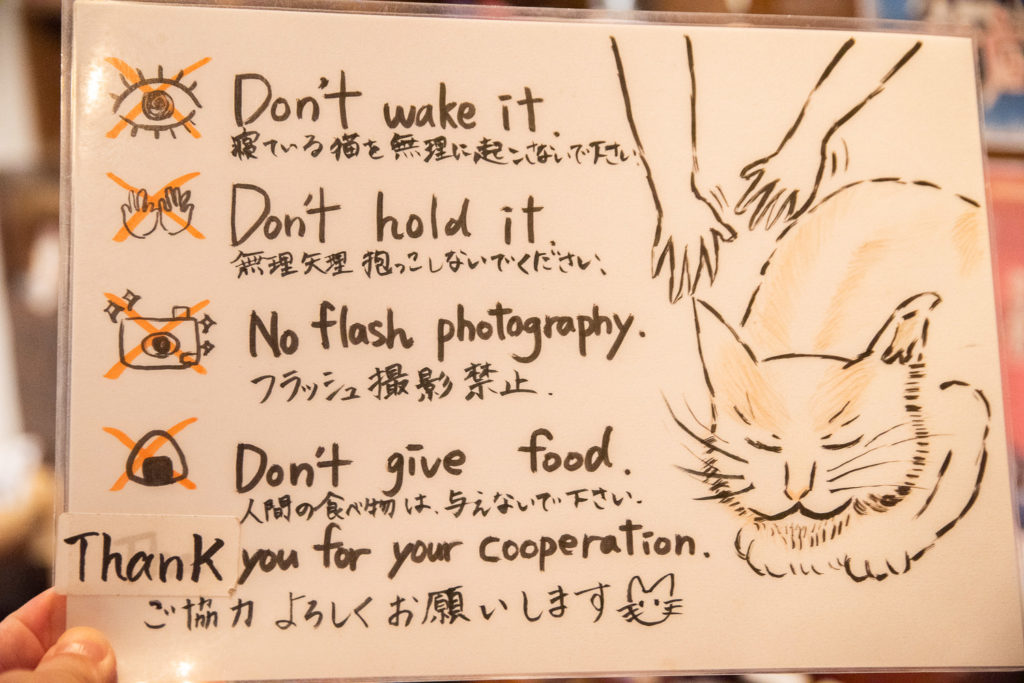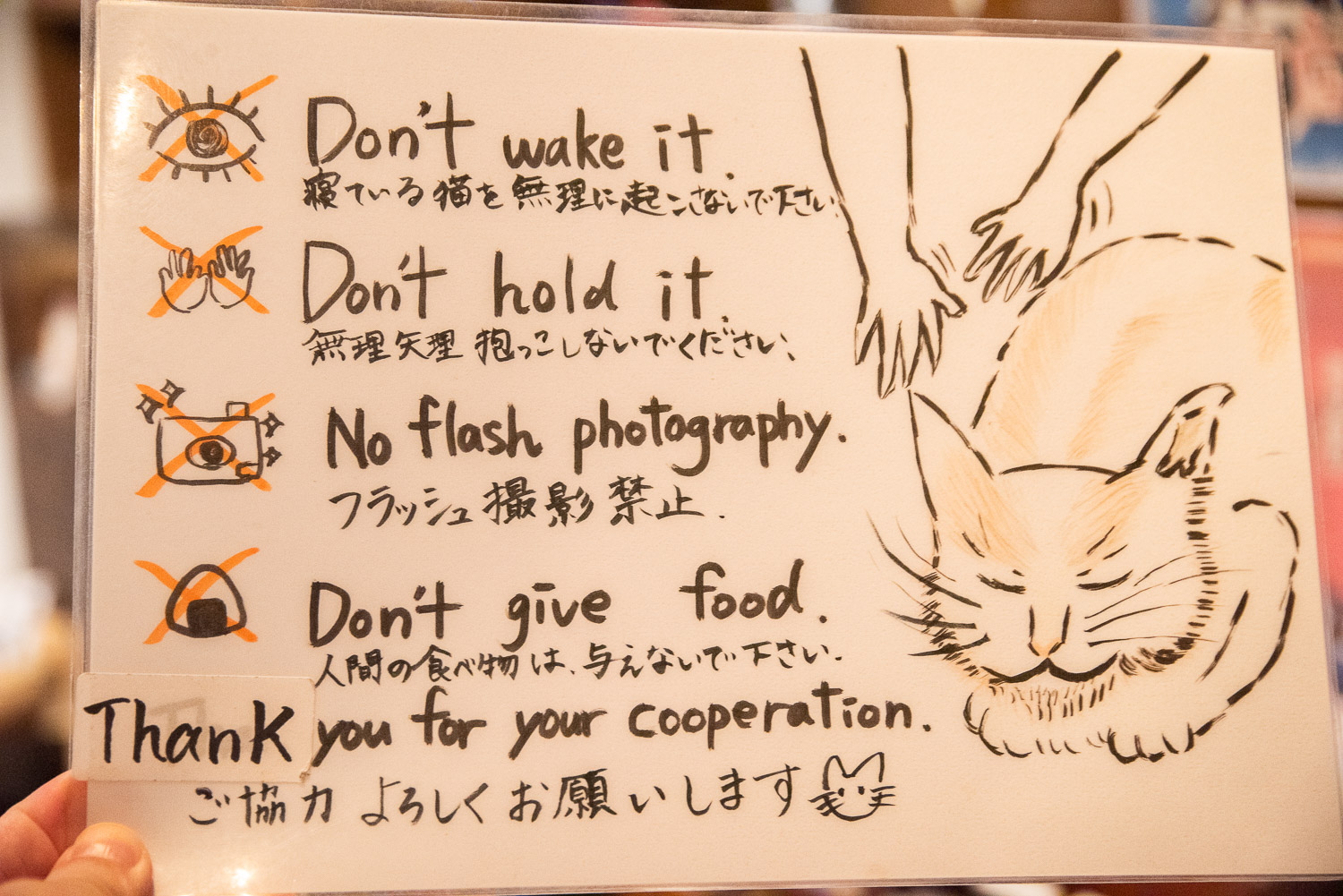 Don't wake cats up.
Don't hug cats.
No flash.
Don't feed food.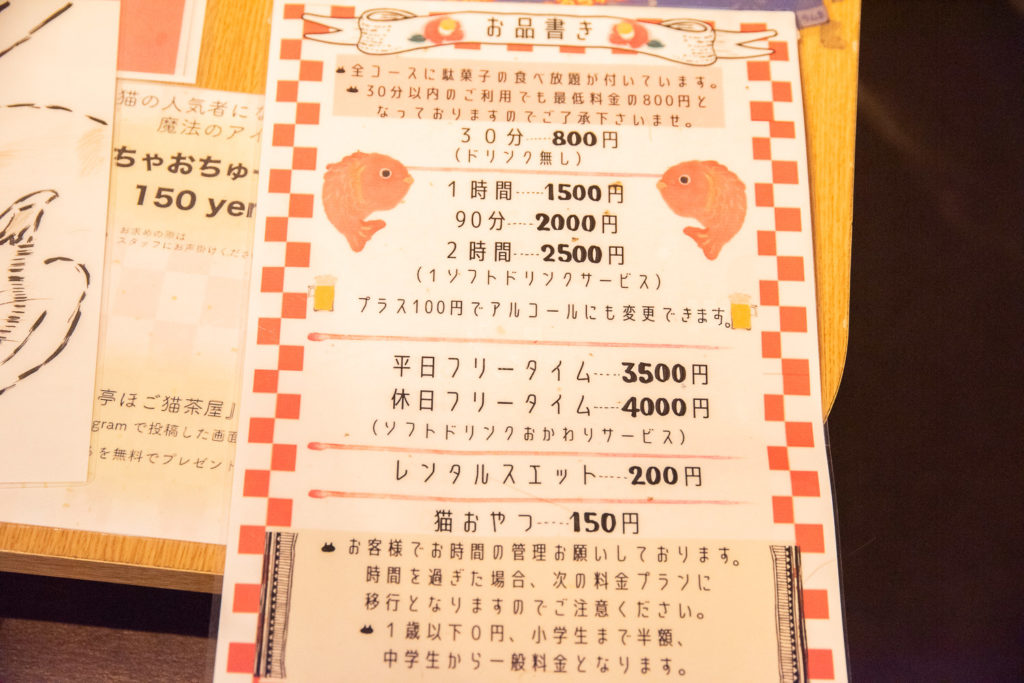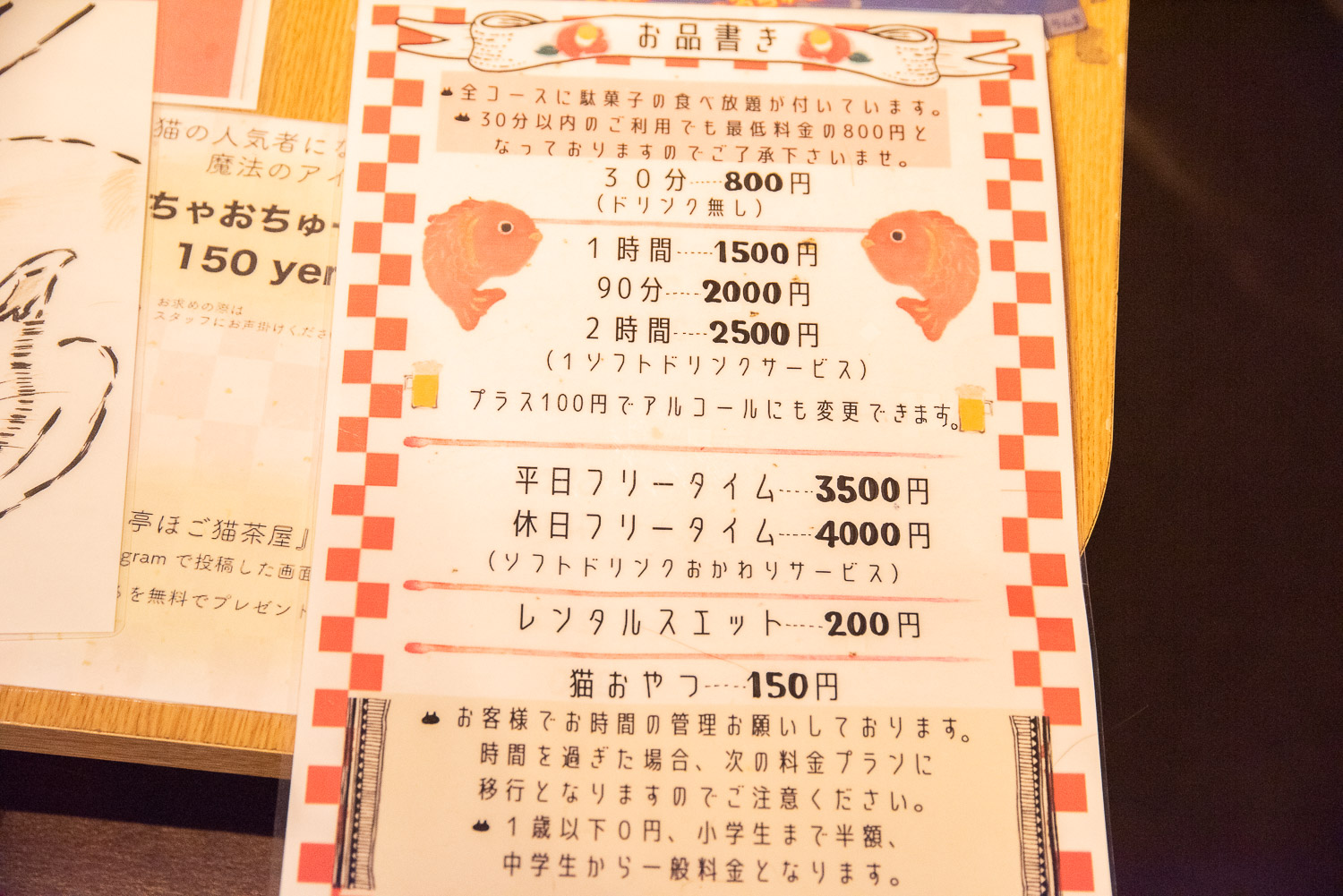 I stayed for 1 hour. I payed plus 100 yen to drink alcohol.
It's awesome to drink alcohol at noon.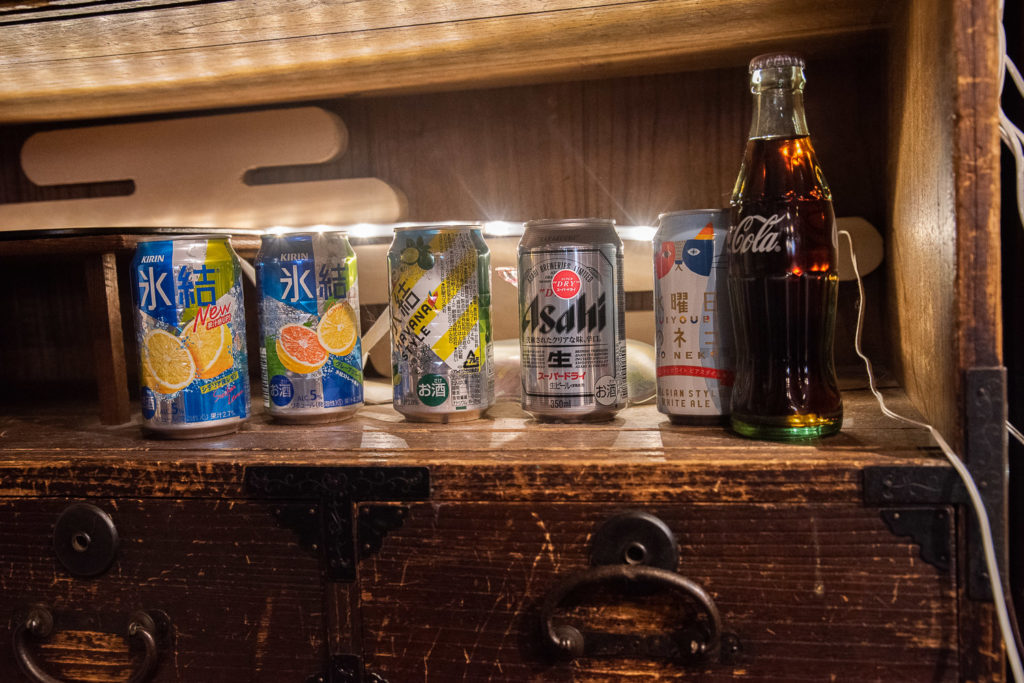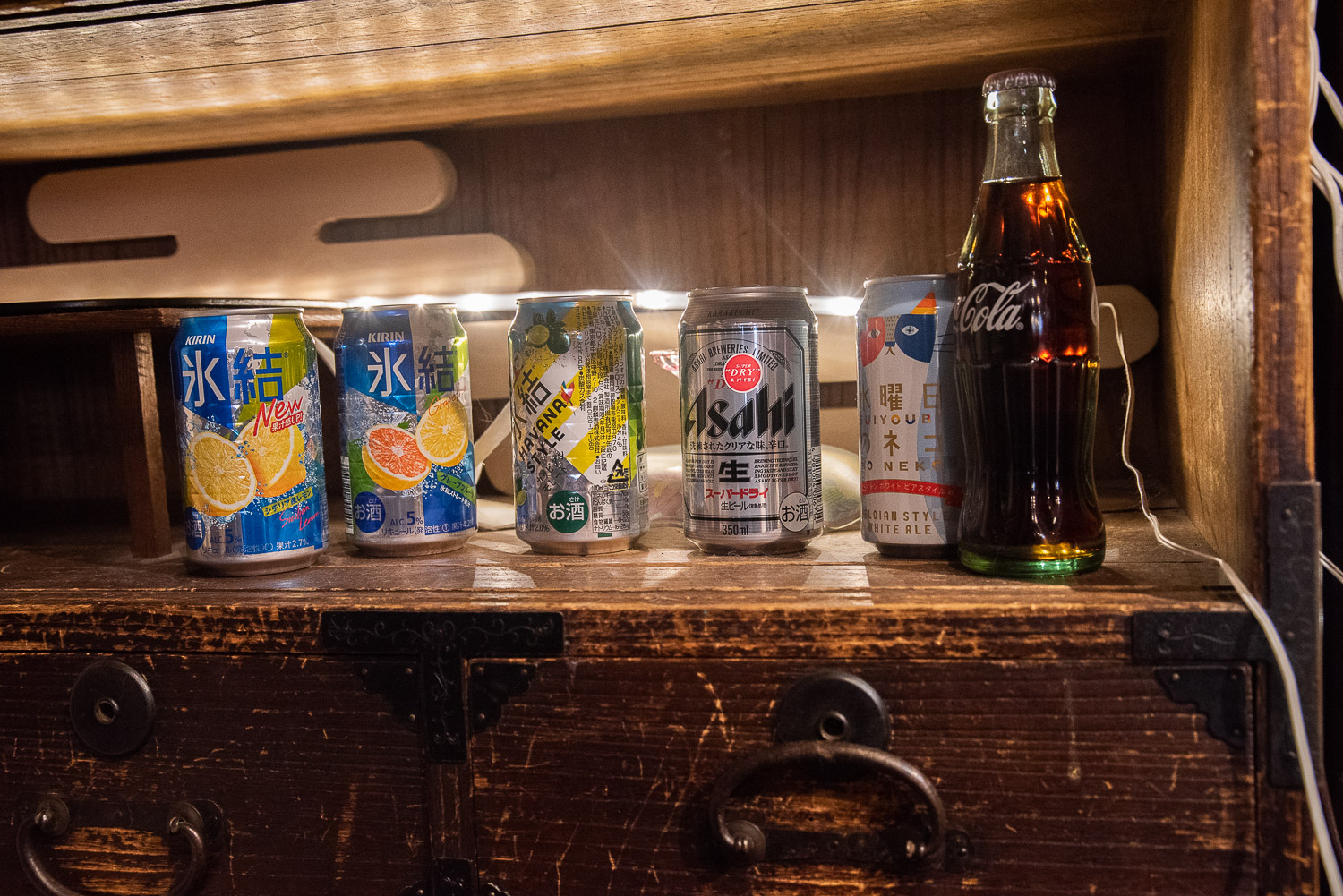 There were Hyoketsu, Asahi beer and Cats of Wednesday.
Of course I ordered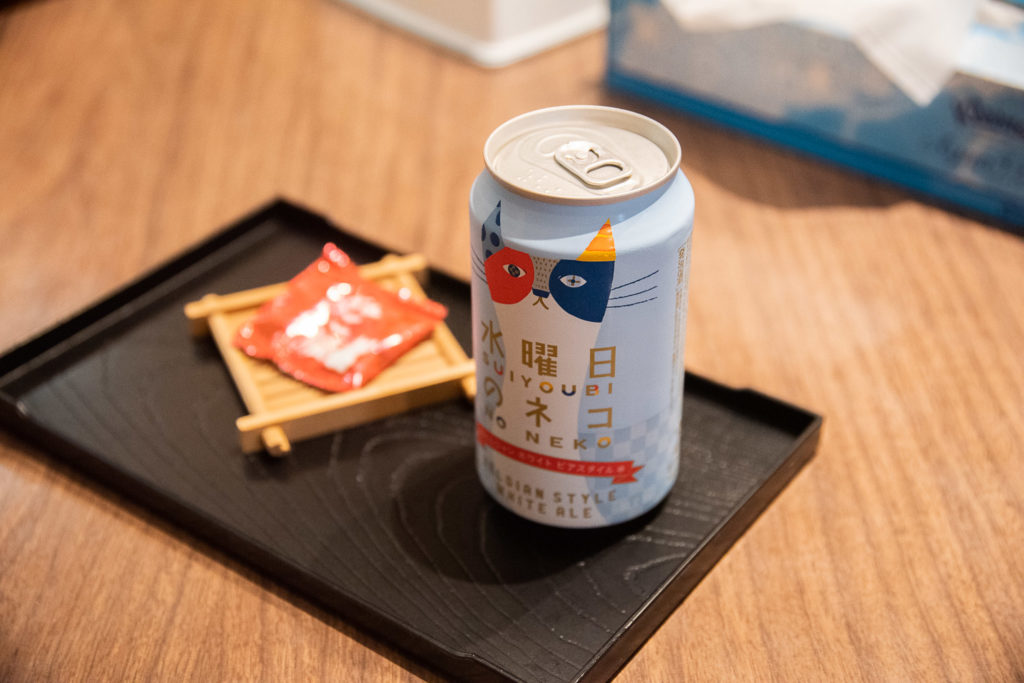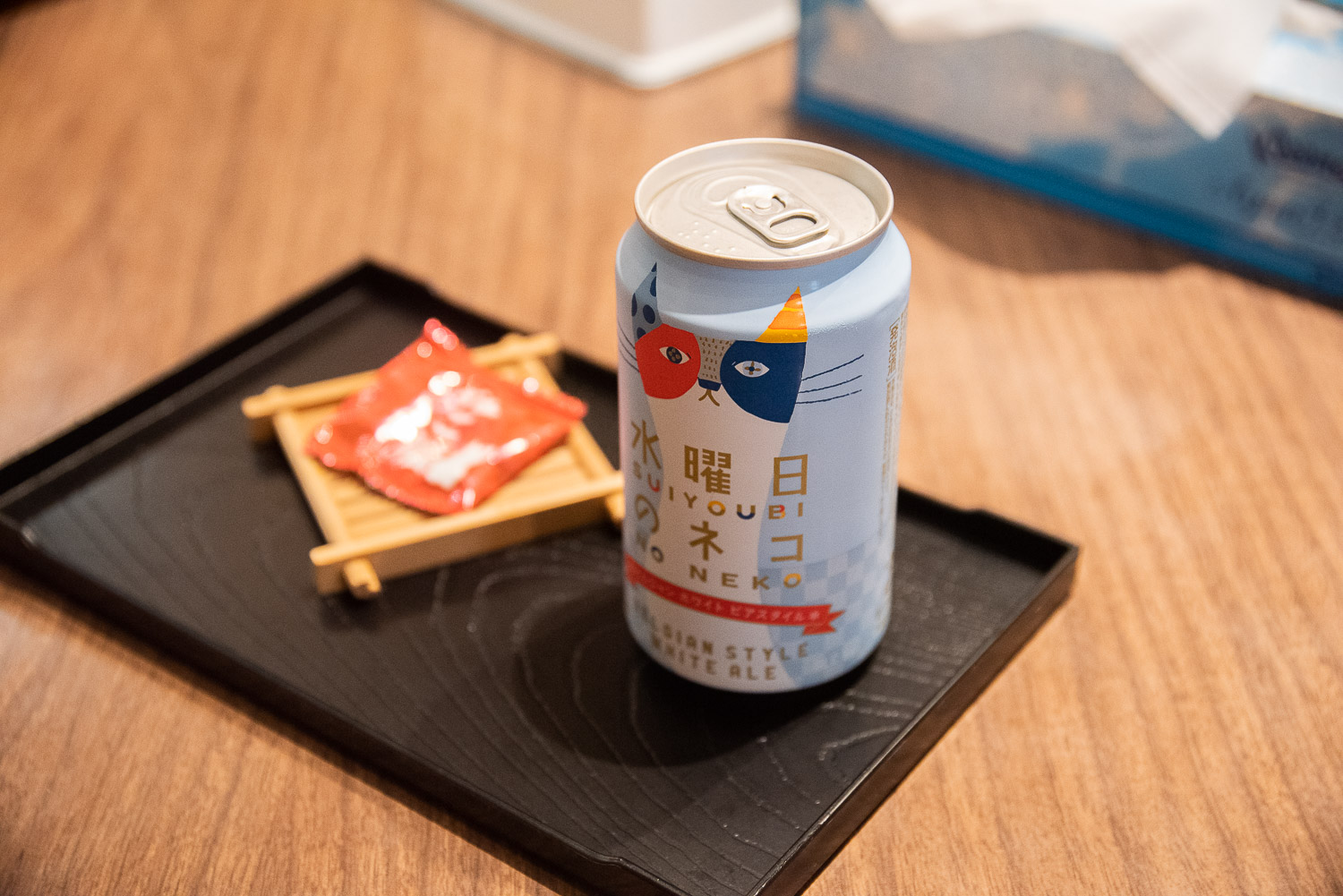 Cats of Wednesday!
It's white ale.
If you order alcohol, you can get snacks for cats as well!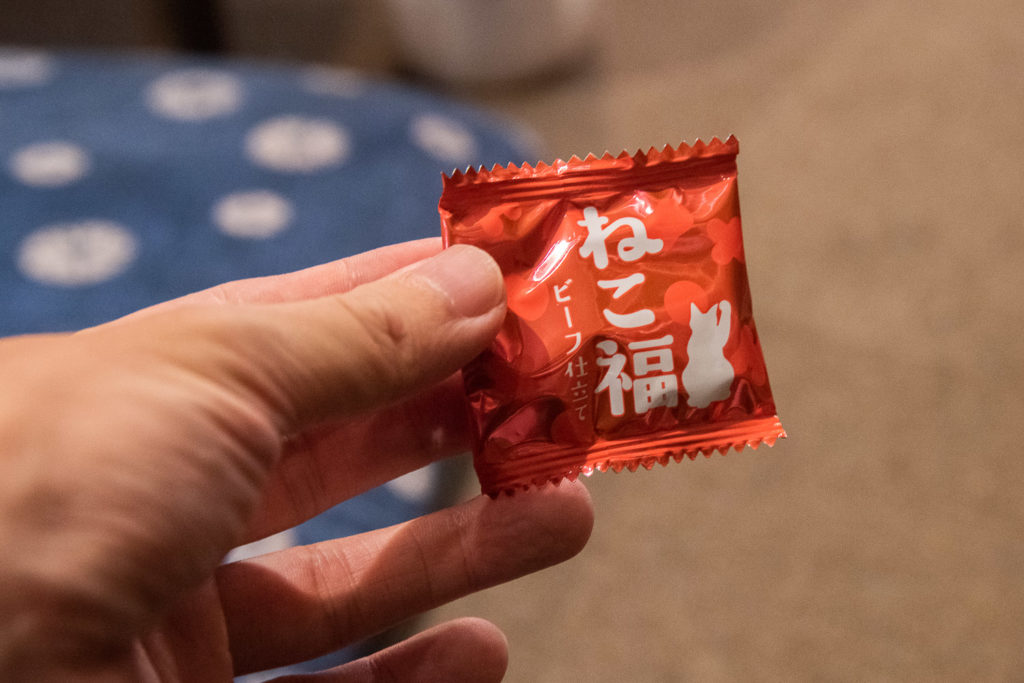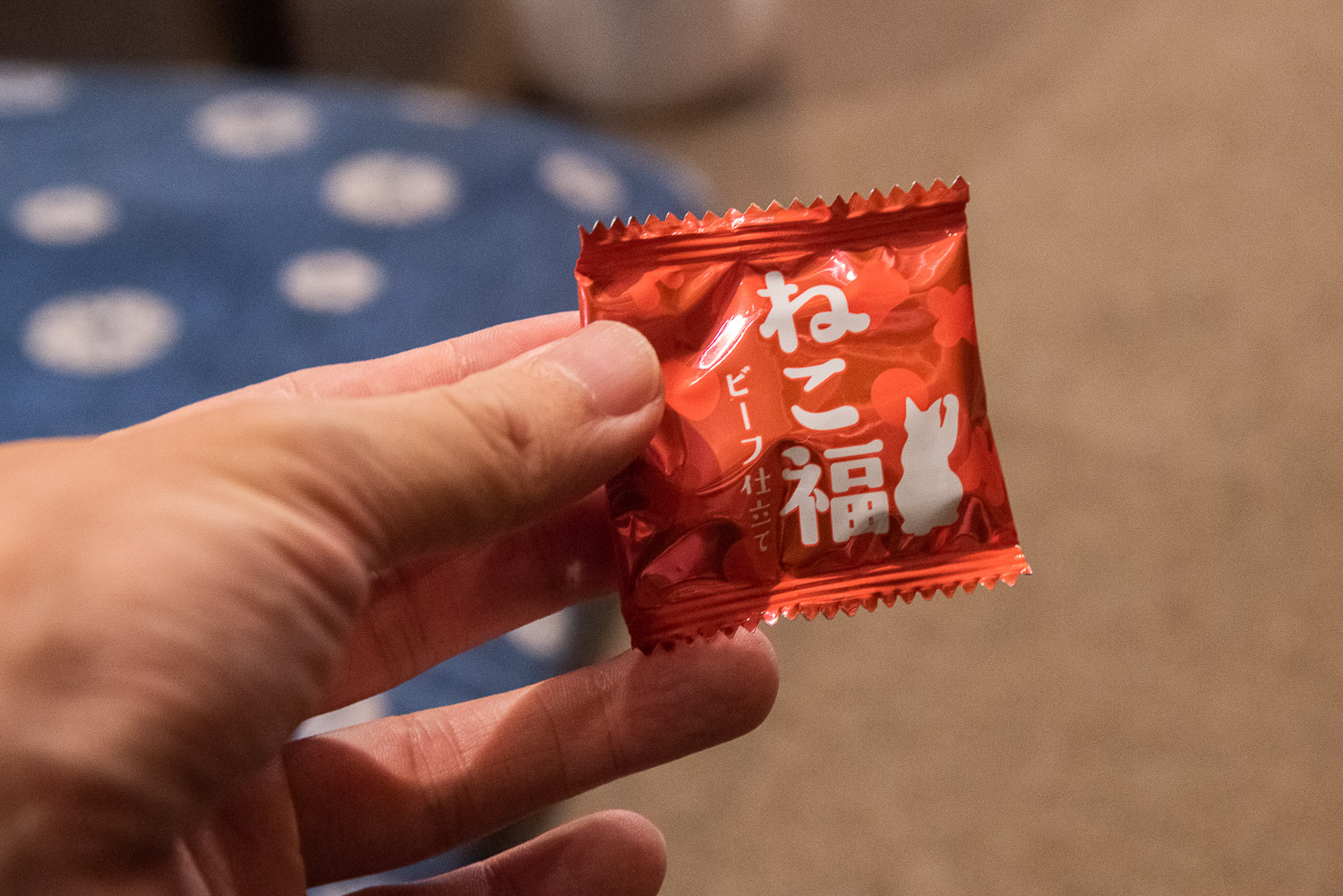 This is a snack for cats. Don't eat yourself.haha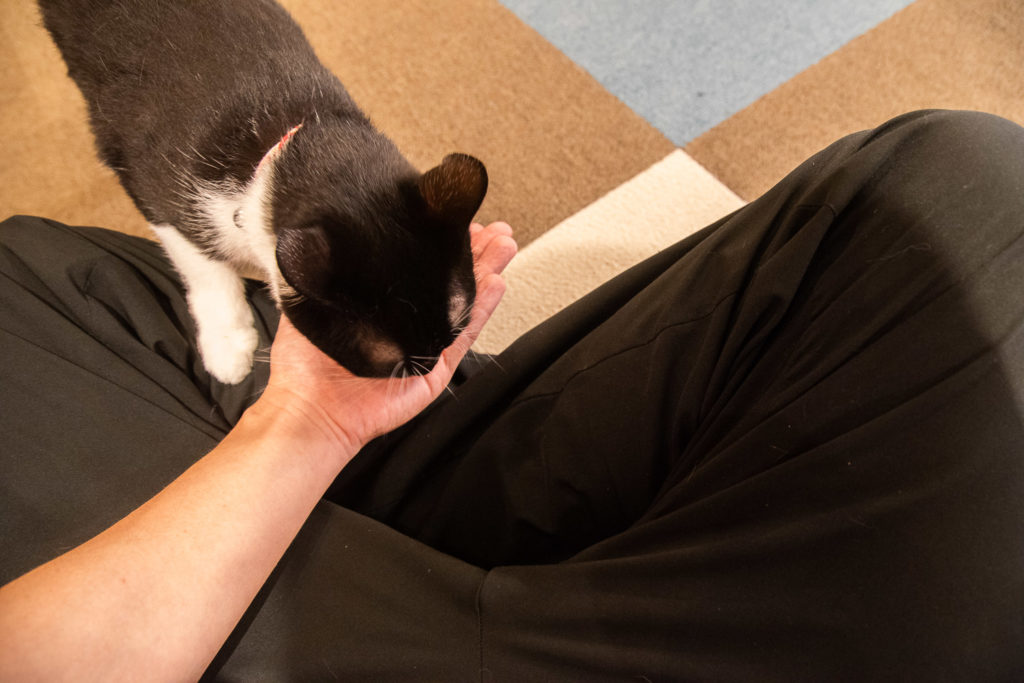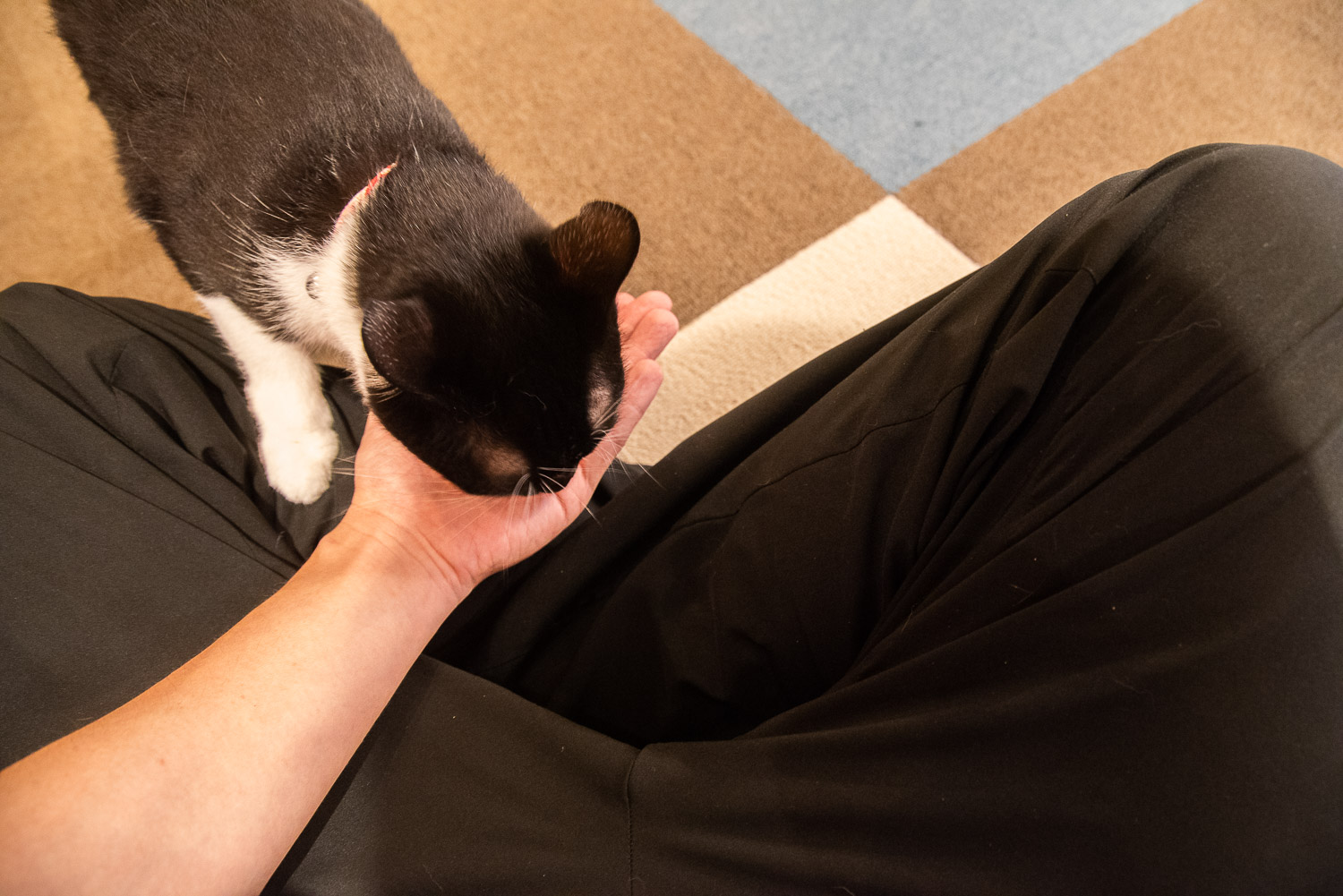 Cats will come closer soon.
How cute!
There are snacks for human as well! haha
You can have some snacks for free.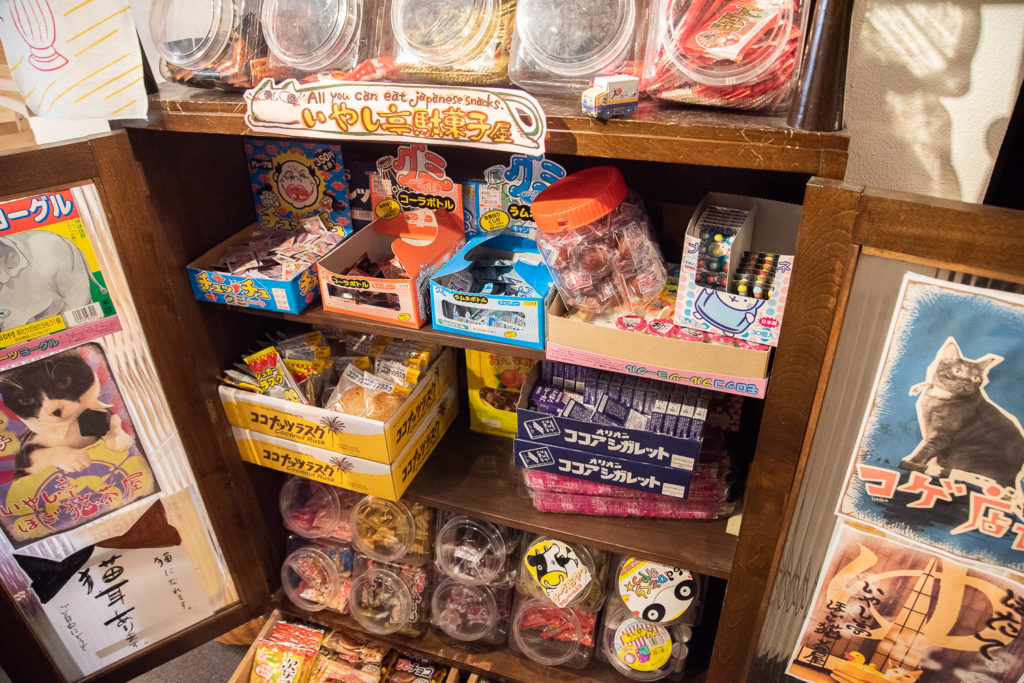 NICE!
Everyone can eat them.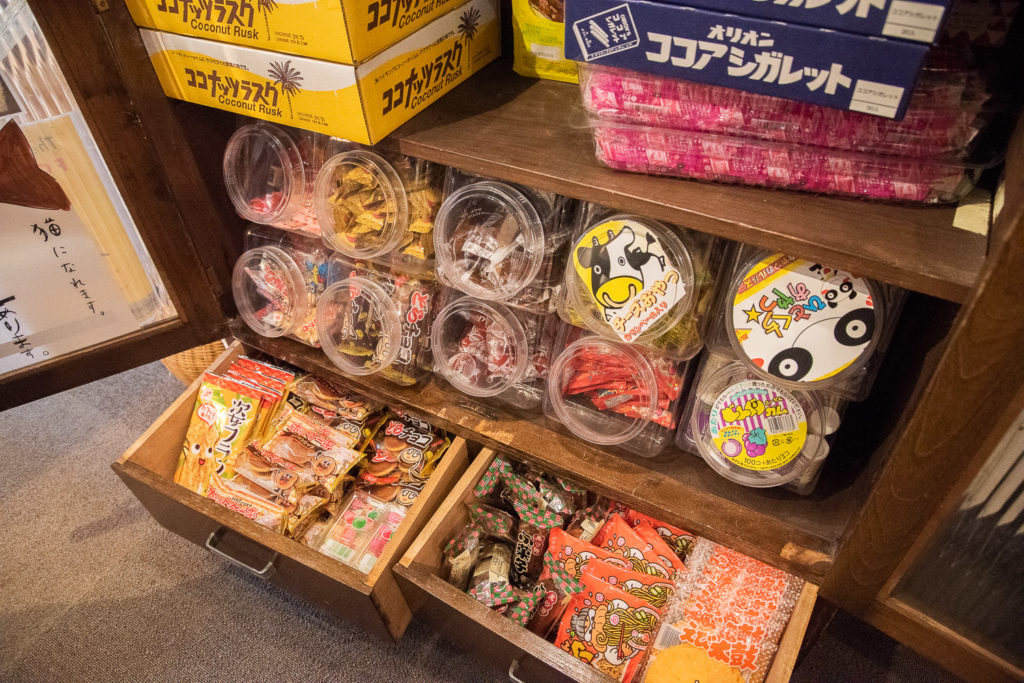 They are called Dagashi.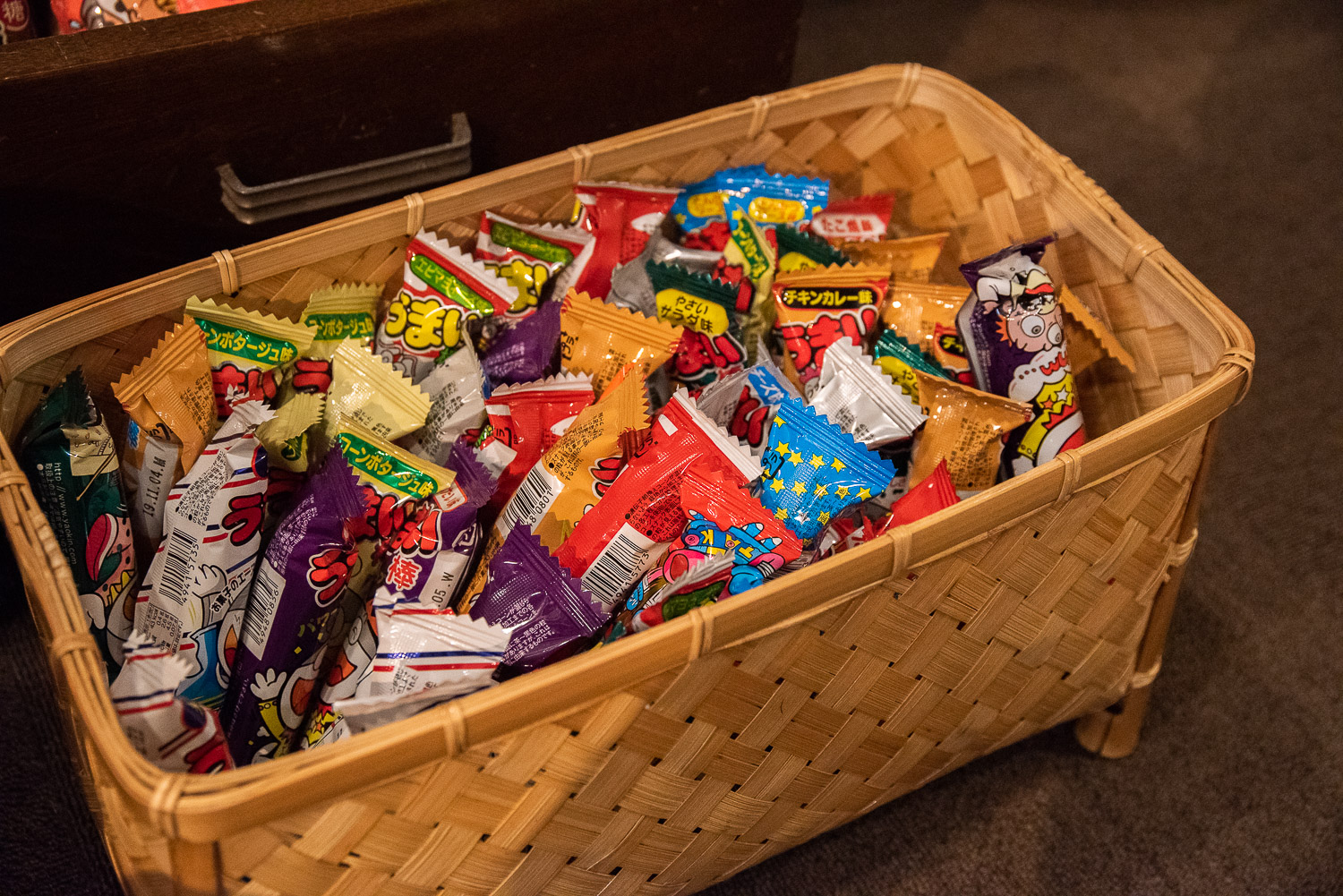 There are many Umai-bo.
You should try them!
My favorites are Mentaiko, cheese, Takoyaki, corn pottage and vege salad flavor.
You will find your favorite flavor.
Everybody relax
I worried about someone might get drunk. But it was fine.
Everybody relaxed so much.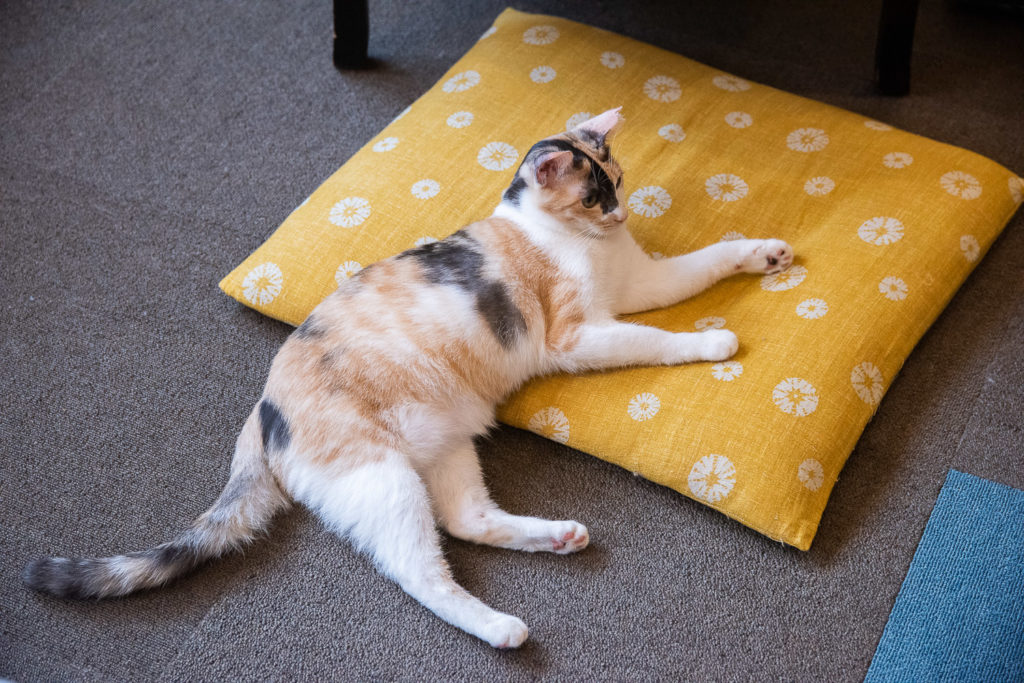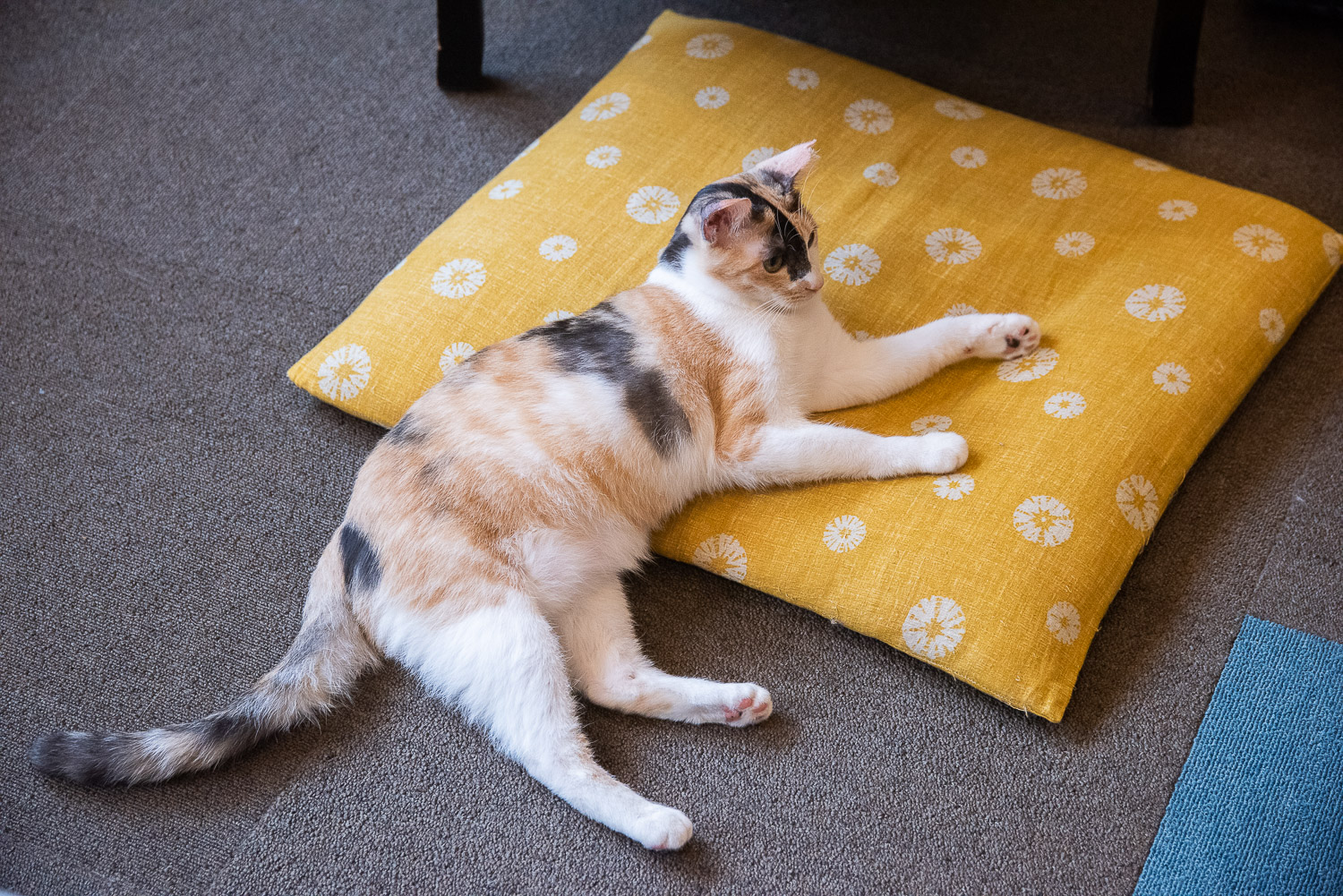 It is the most peaceful place in Shinbasi.
Nice interior made by volunteer.
Volunteers and manager made interior of Hogoneko chyaya. It's really nice.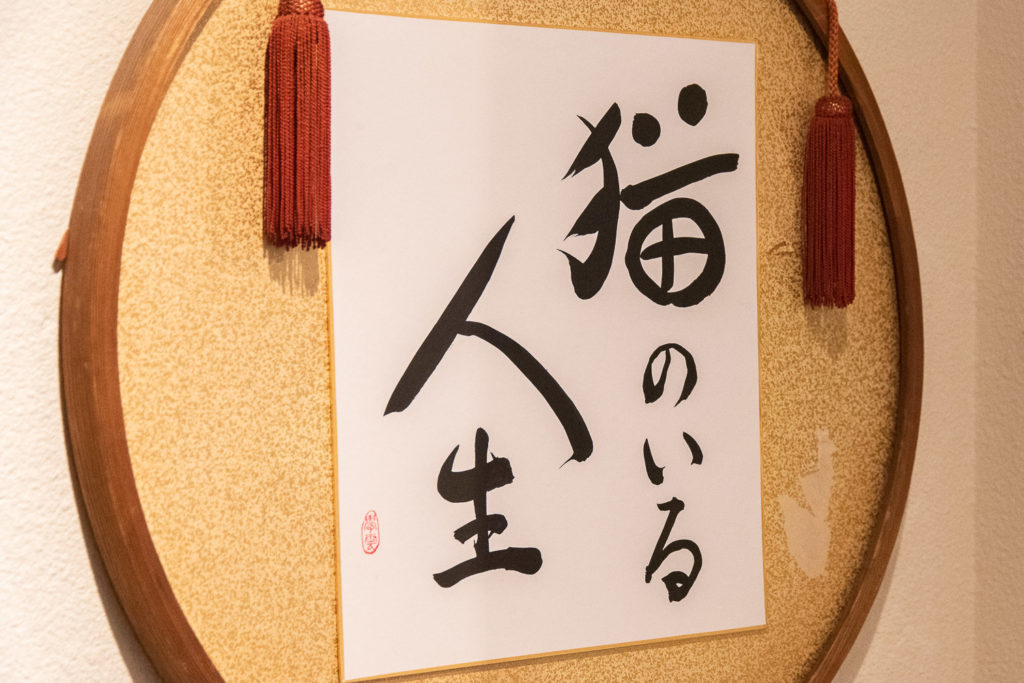 Life with cats.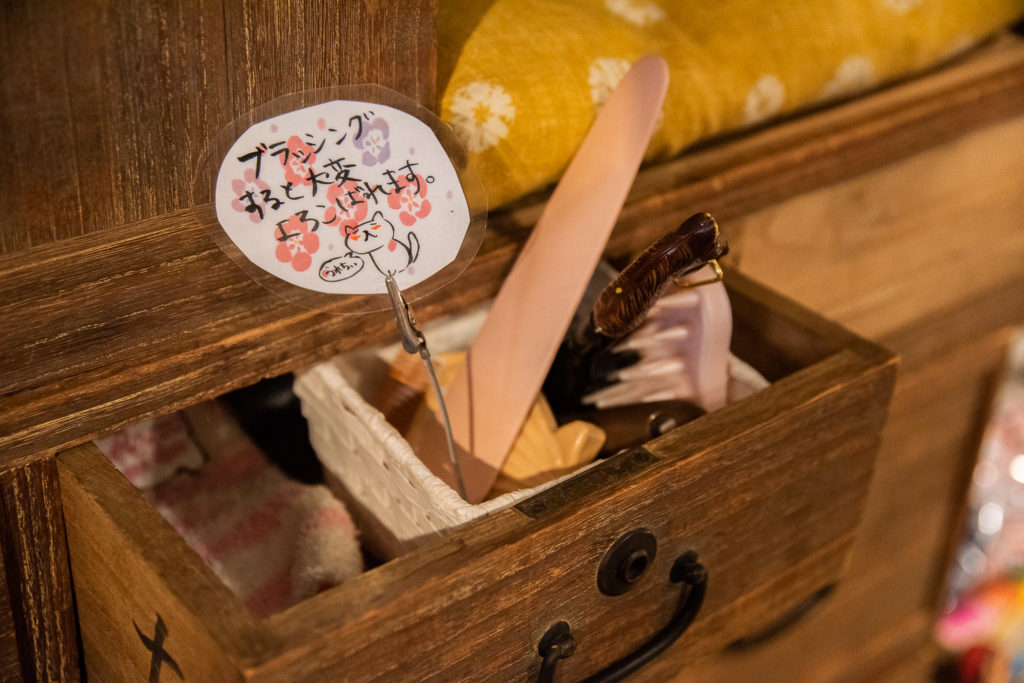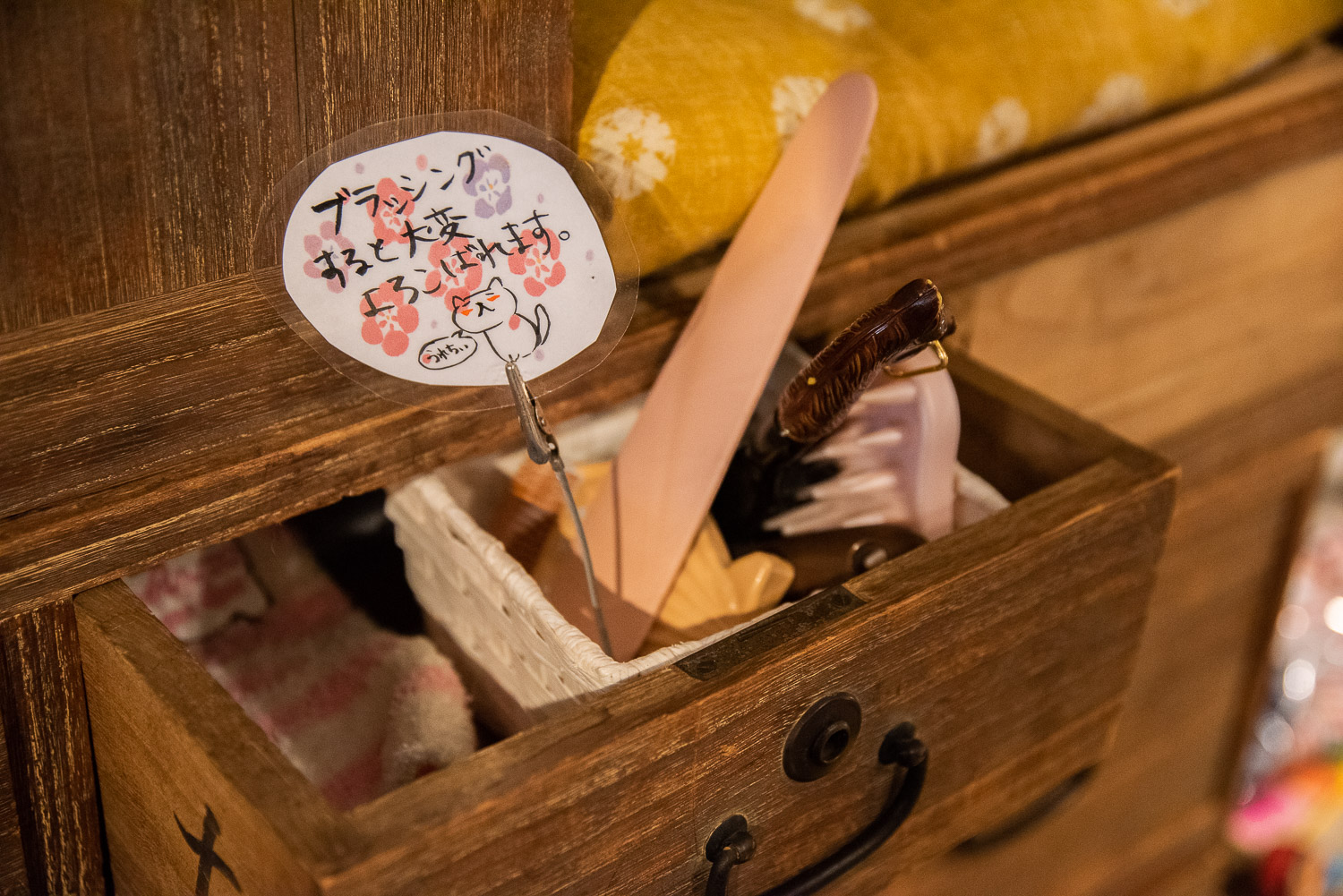 There are some brush in old style chest.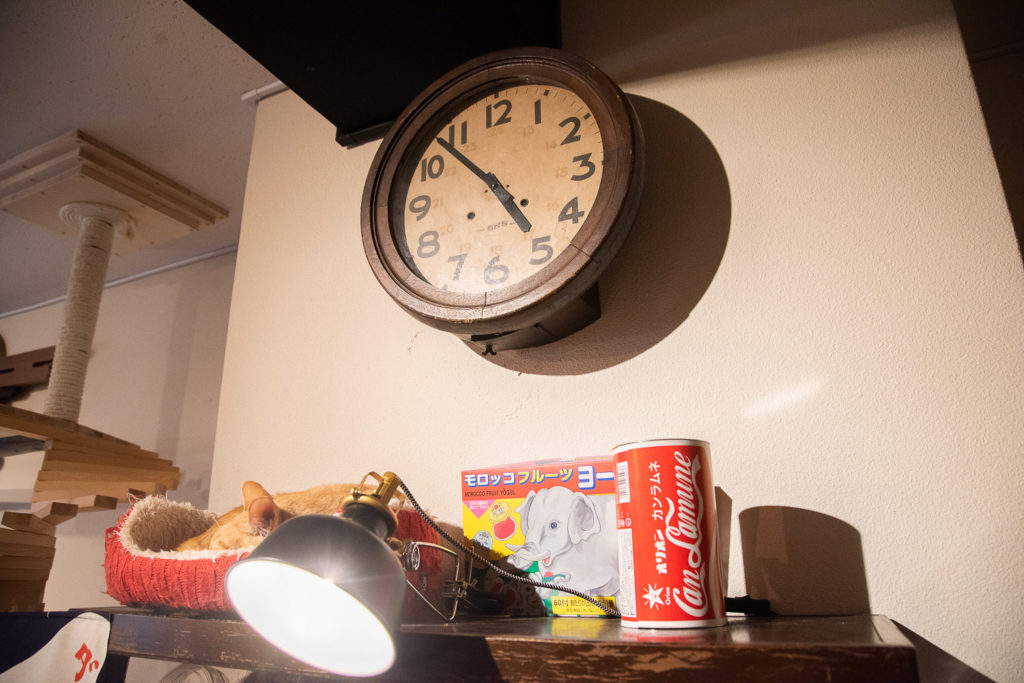 Old clock is still working.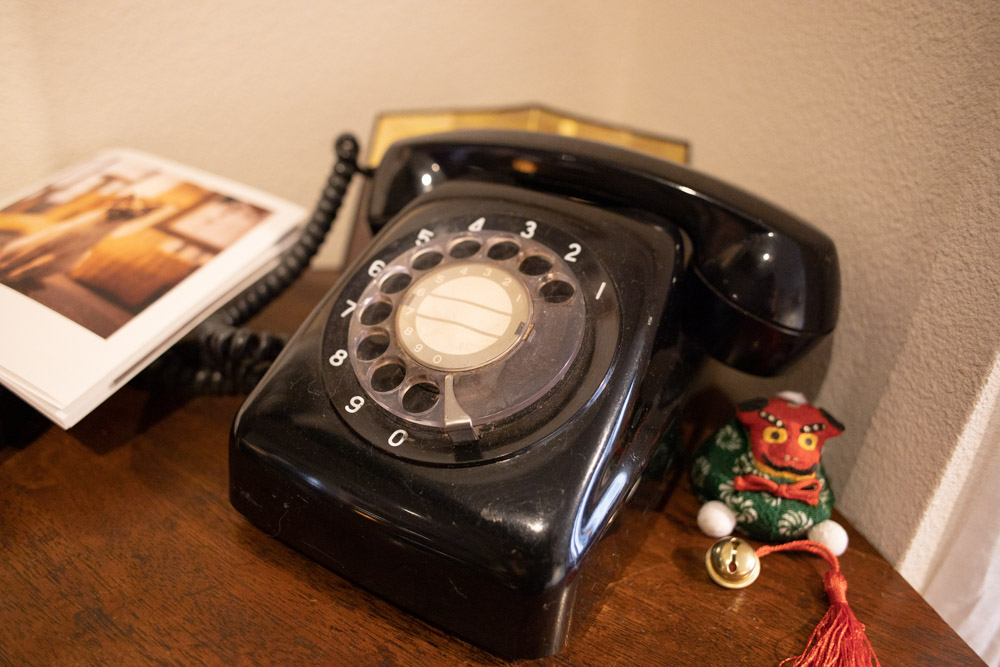 This is old phone.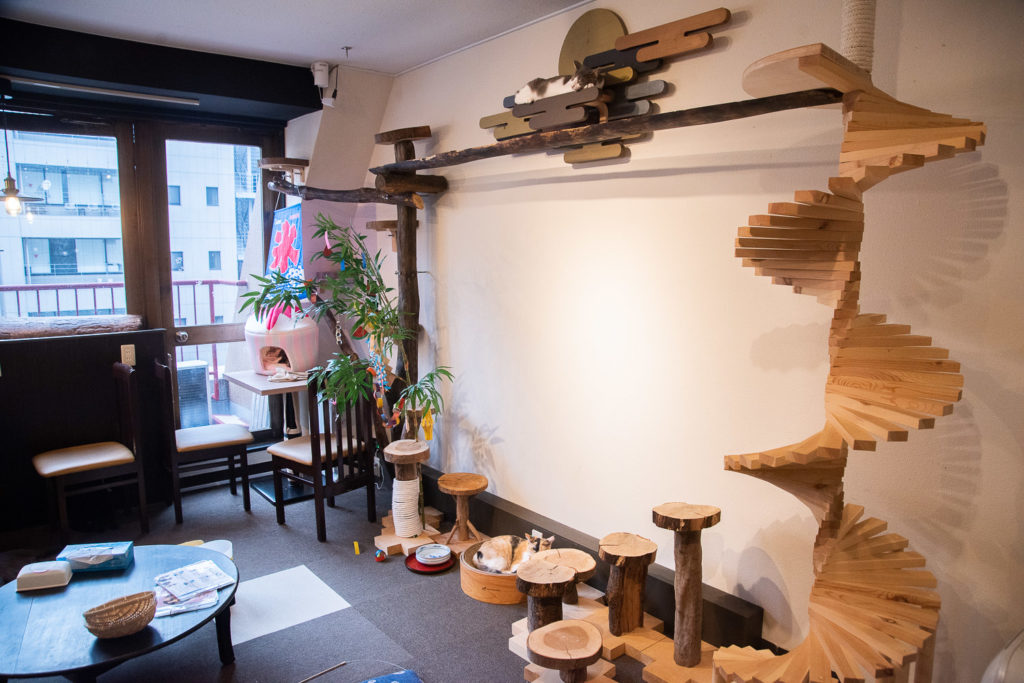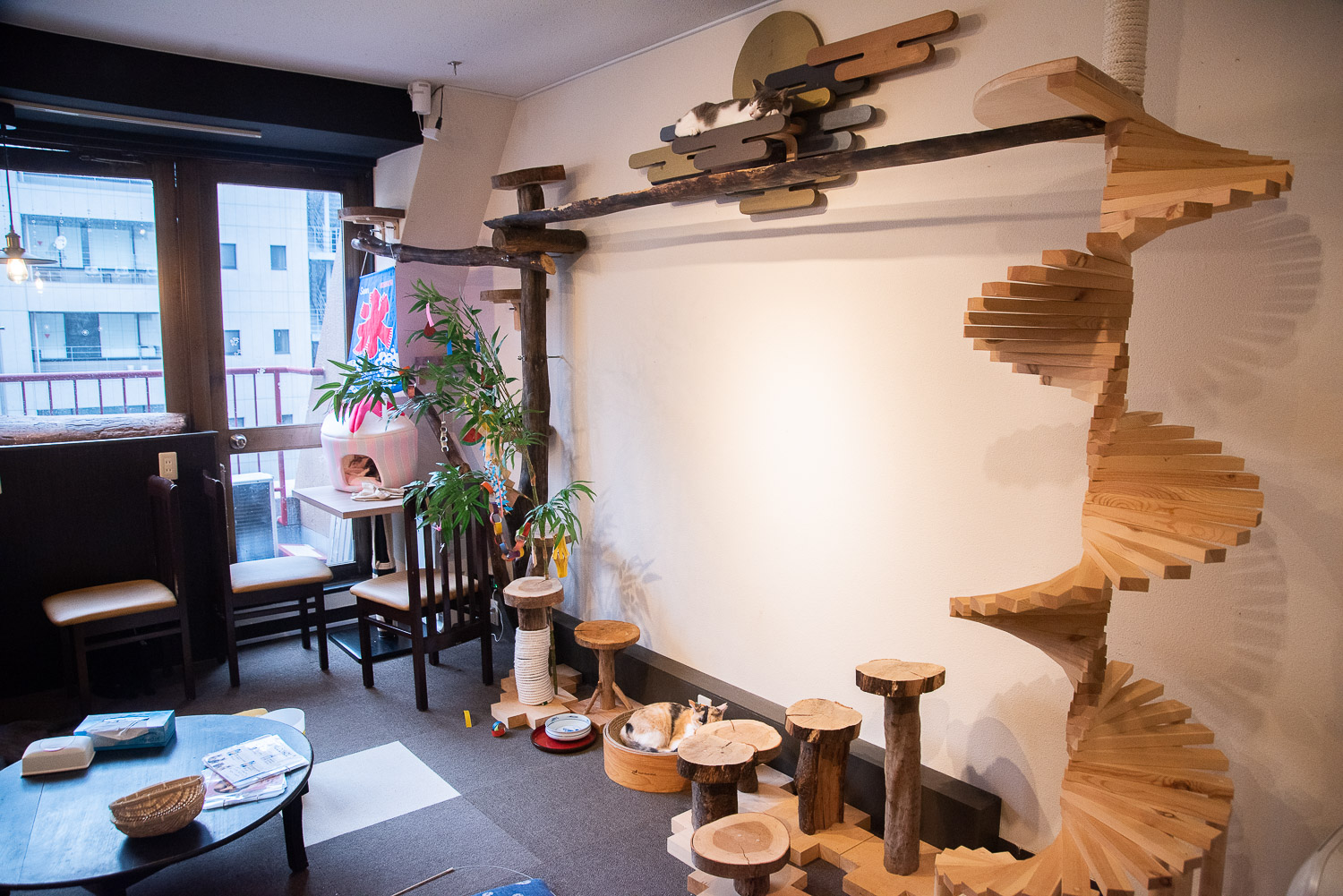 Look at that cat tower!
That is handmade as well. It's good, isn't it?
Cats in Hogoneko chyaha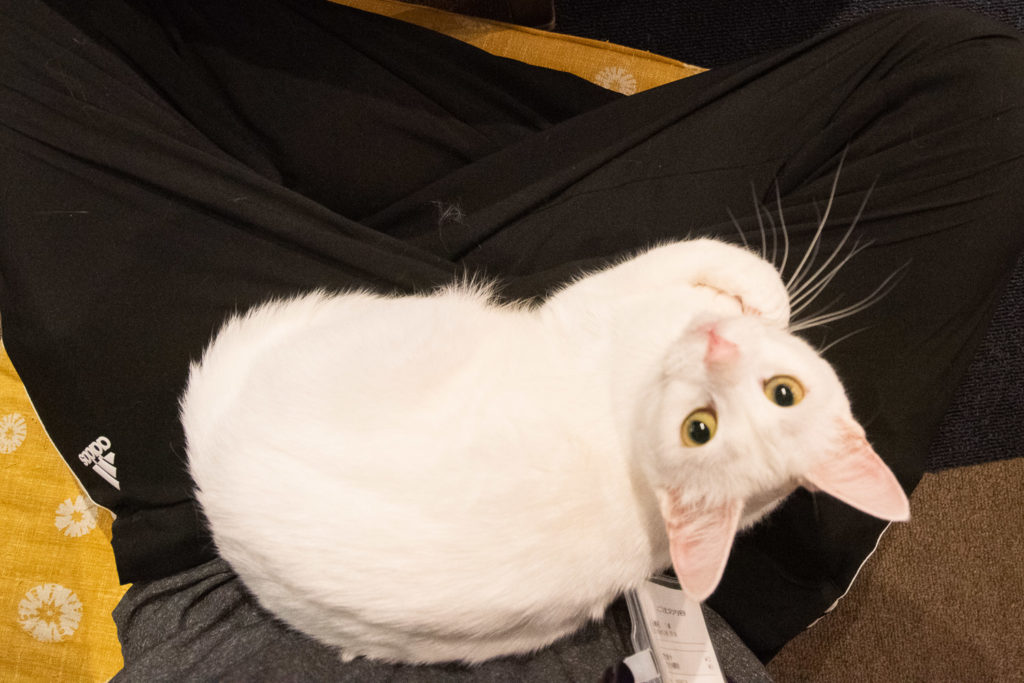 He is Tororo.
He came from Okinawa. He is just 9 month.
He has beautiful hair.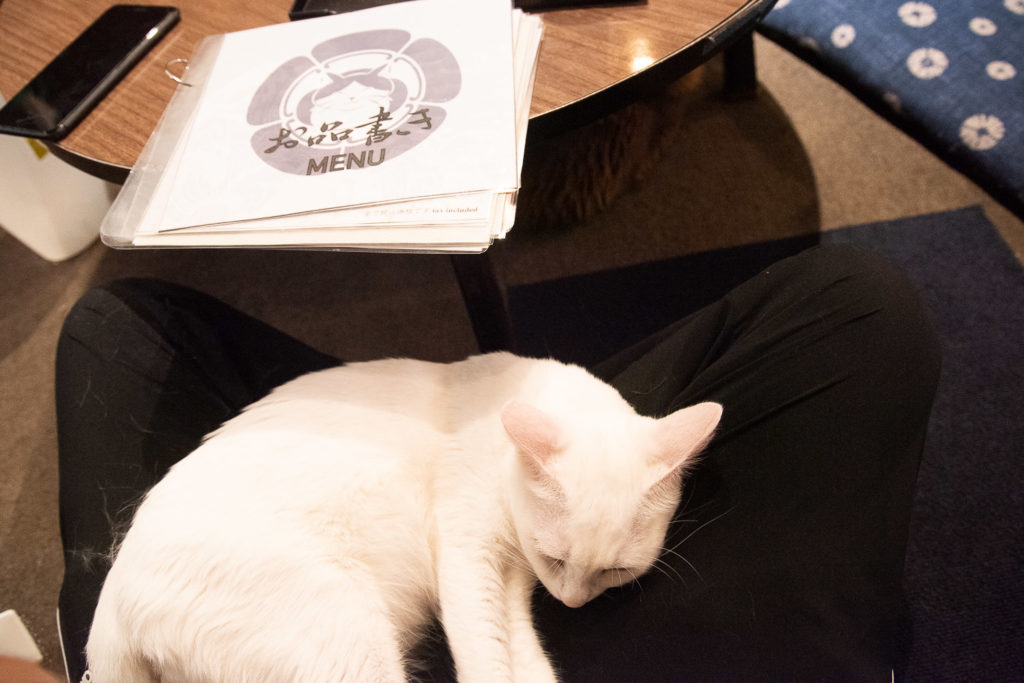 It was nice time with beer.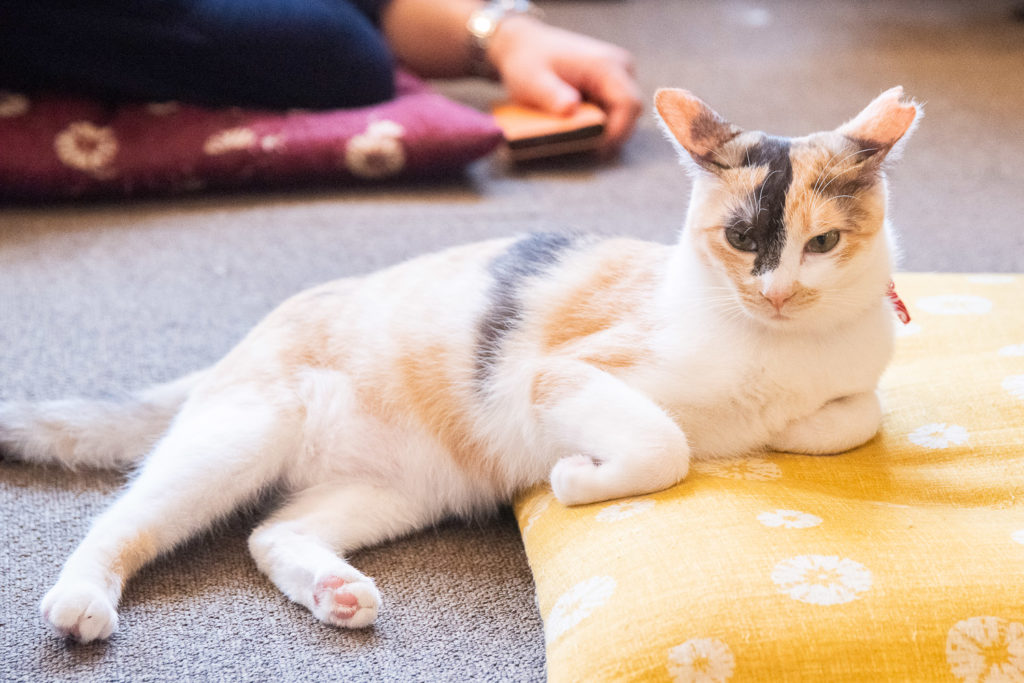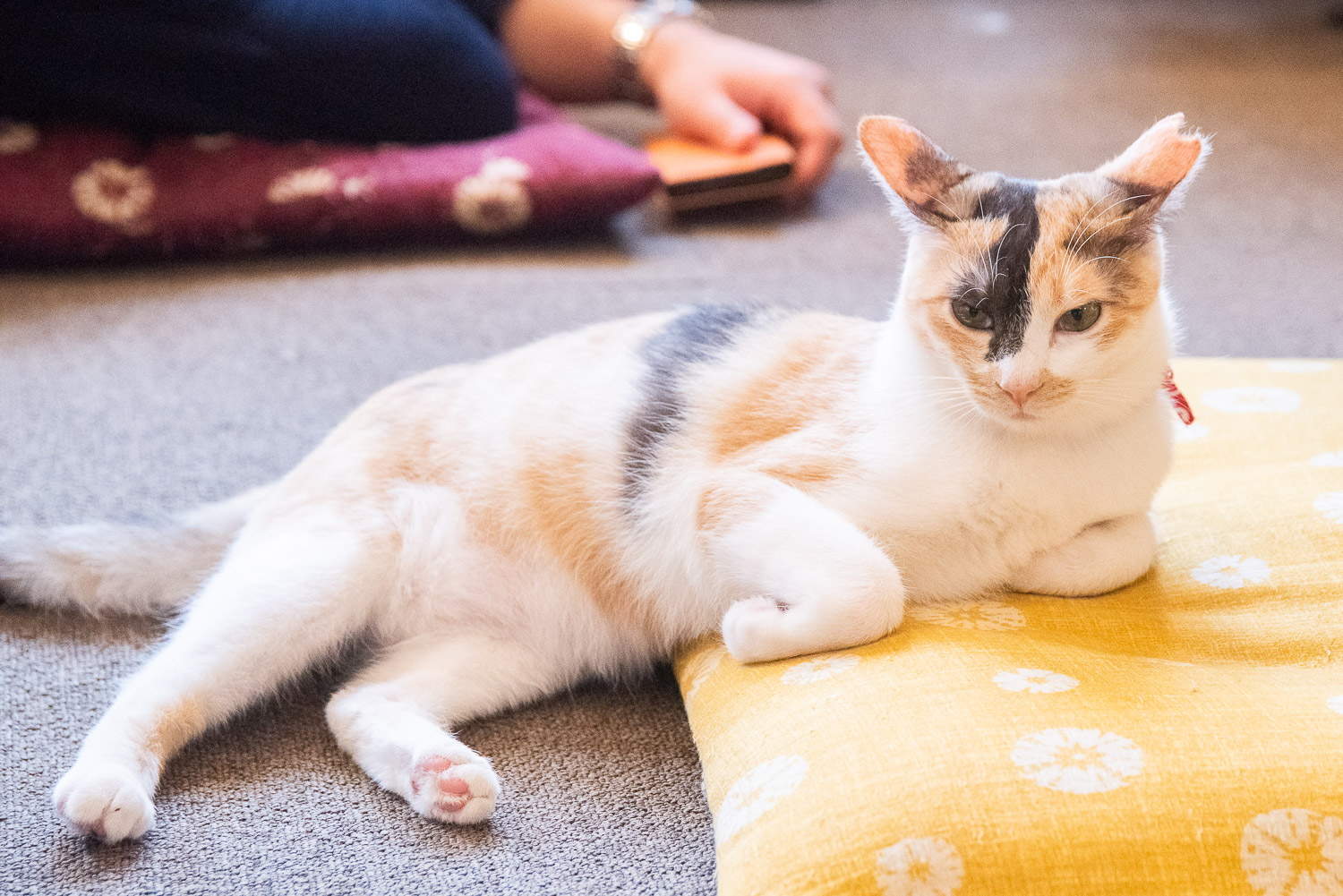 His face was cool.
But his body shape was funny.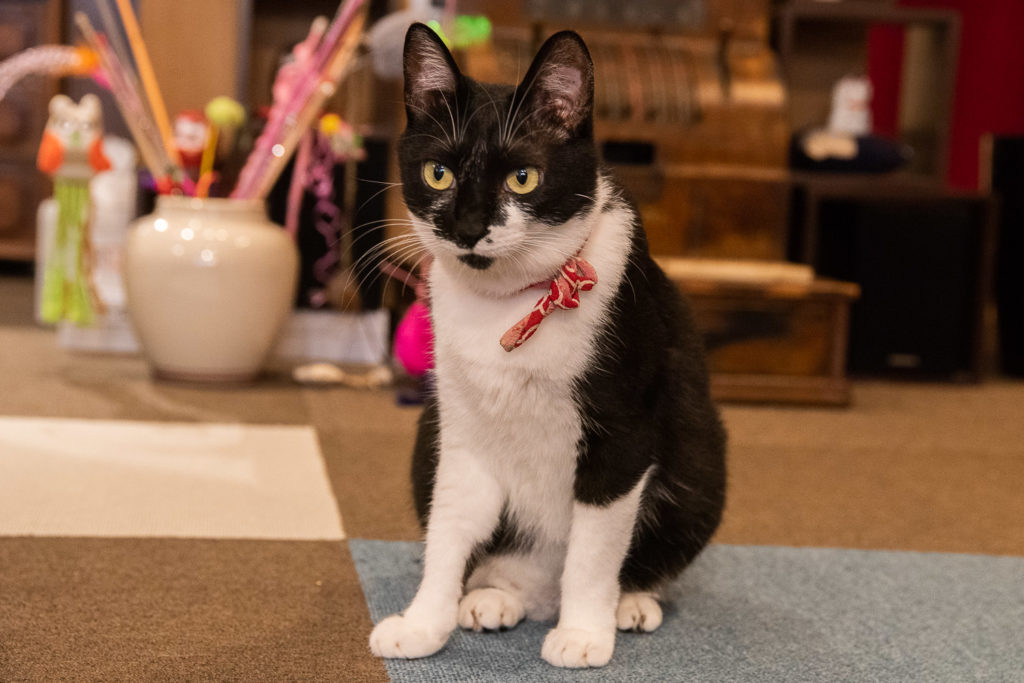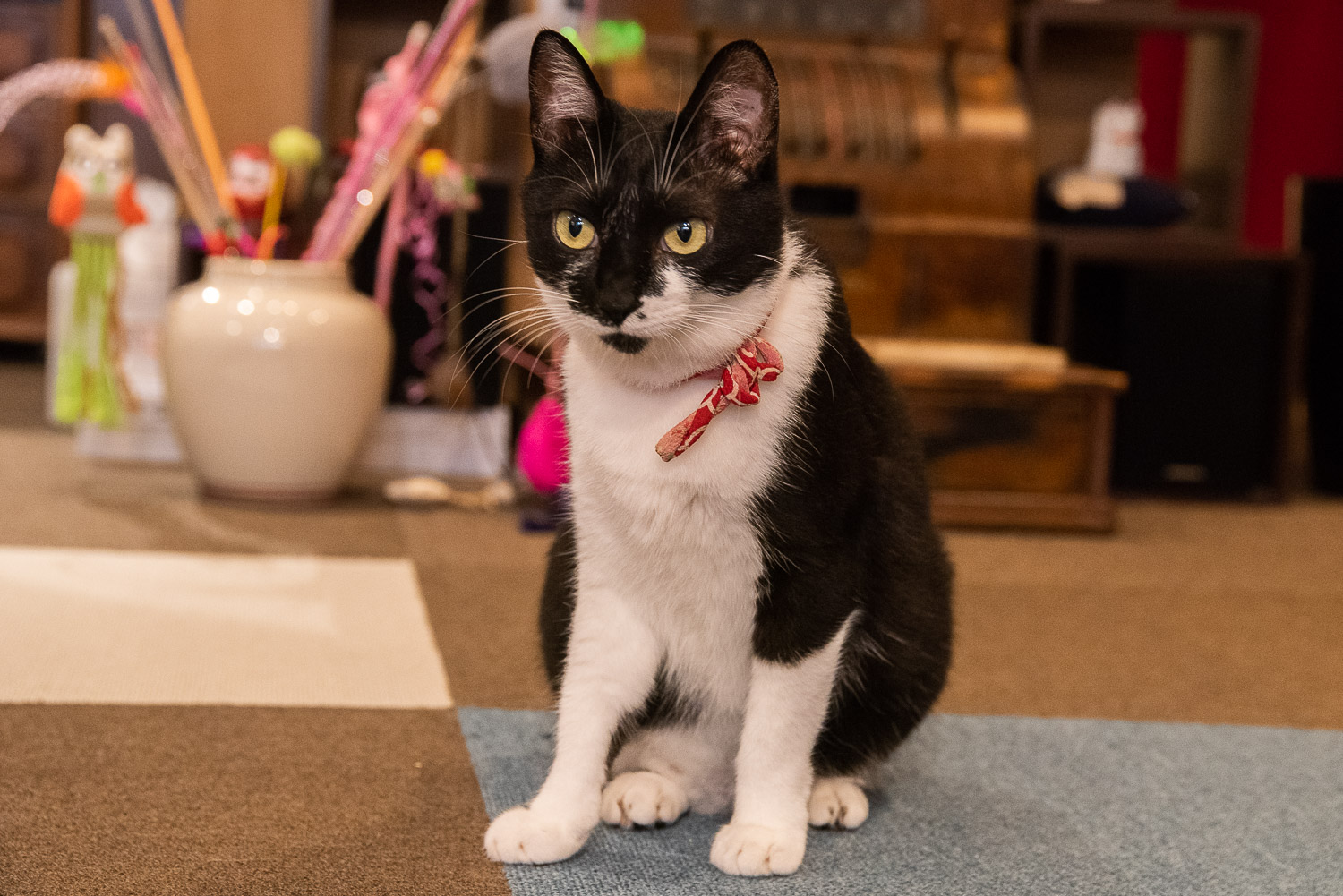 All cats have beautiful hair.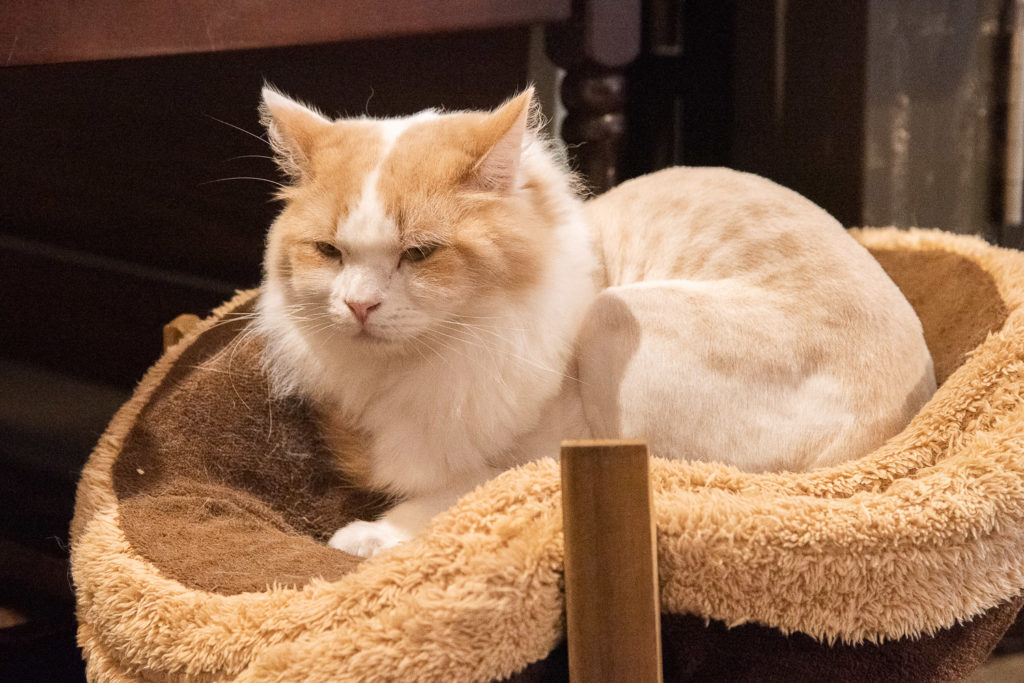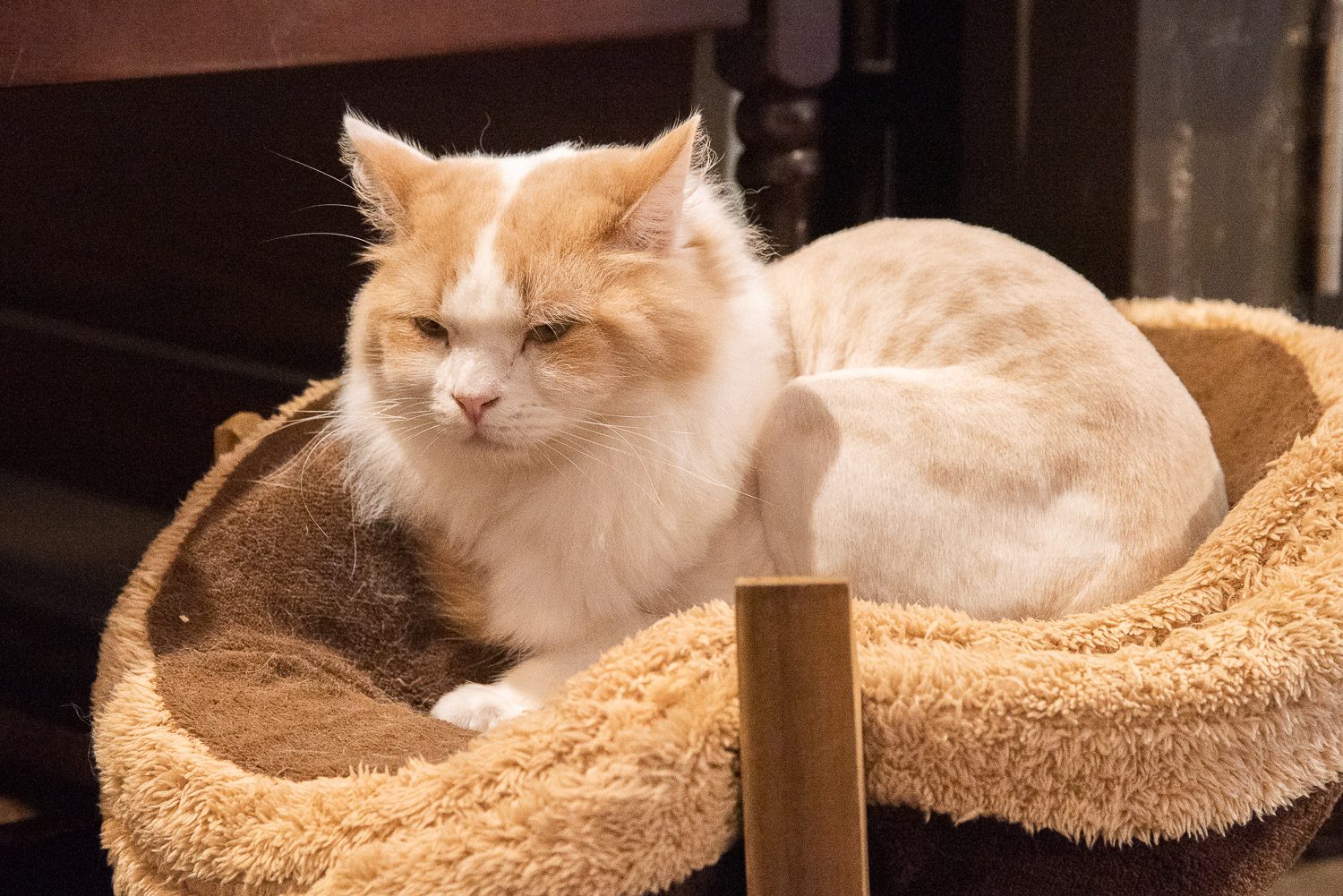 This cat followed a girl. And then the girl took in this cat.
I will be arrested if I follow a girl.
You can be a new owner.
Cats are used to be stray cats. You can be a new owner.
If you want to be a new owner, please ask to the clerk.
Price and Option
30 minutes・・・800 yen
60 minutes(you can have one drink)・・・1,500 yen
90 minutes(you can have one drink)・・・2,000 yen
2 hours(you can have one drink)・・・2,500 yen
※You can change to alcohol if you pay more 100 yen.
Weekdays full time(You can drink 2)・・・3,500 yen
Weekends full time (You can drink 2)・・・4,000 yen
レンタルスエット・・・200 yen ←レンタルスエットがなにかよくわからなくて訳せなかった…HPみたけど発見できなかったごめんね;;
snacks for cats・・・150 yen
child under the age 12・・・half price
You can charter as well.
Hogoneko chyaya's point
Cats are not stinky.
Cats are such a friendly.
There are many woman customers.
There are many single customers but some couple as well.
Fool menu looks tasty.
You will relax for sure.
Clerks are friendly.
Shop information
Le Glanciel building12 6 floor 3-5-11 Shinbashi Minatoku Tokyo
It's located in 4 minutes from Karasumori exit of Shinbashi station (JR) and 3 minutes from Uchisaiwaicho station (Metro).
Regular holiday: nothing
Business hours: From 12:00 to 21:00 on weekdays (20:30)
URL:Hogoneko chyaya
TEL:03-6205-4030
※You can make an appointment by phone.
My cat cafe ranking
It's my personal ranking that went to various cat cafes and became a cat cafe meister (self-named).
Please refer to it when you want to play with friends, date, or want to be alone, or play with a cat in your family.