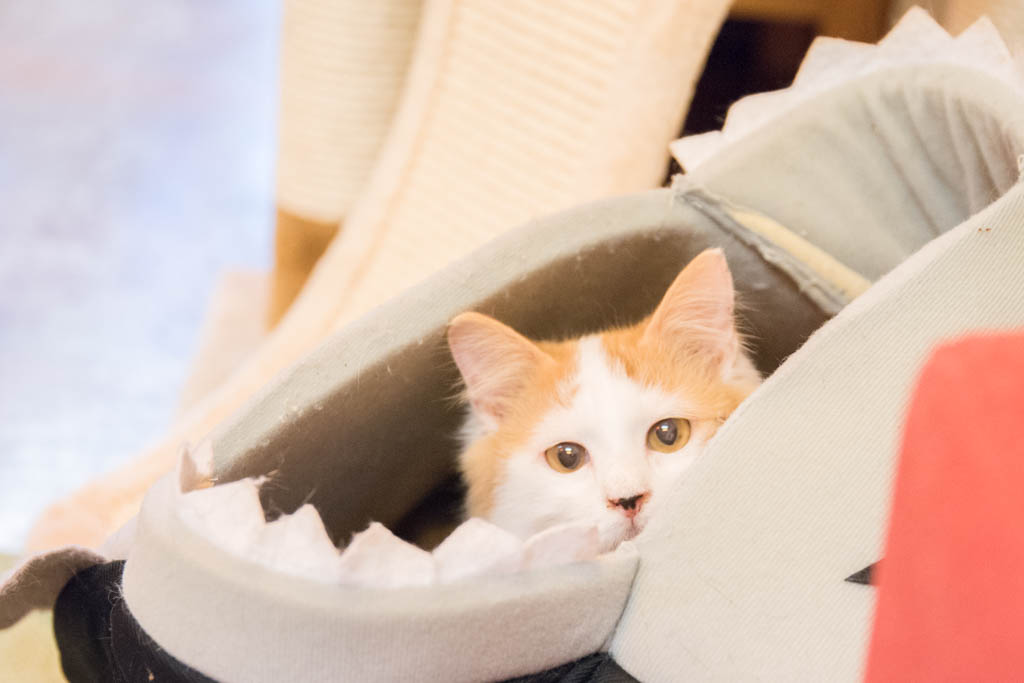 I went to miagolare in Shinnakano.
This cat cafe was opened in November 2016.
Cats are used to be stray cats. And you can be owner if you want.
On weekdays there were not so many customers.
It will be busier on weekends, so I recommend going on weekdays.
Cats are very friendly as well! You will relax so much.
Postscript: Recently I went to go again, but the smell of the cat was a little stronger. I'm sorry about that.
Additional notes: It was renewed on June 4, 2019! I feel like the smell didn't matter anymore.
[Tokyo japan Cat cafe] Shinnakano miagolare reviews!

I took a video about miagolare.
You can feel the atmosphere of miagolare.
Shop location
It is located in 2 or 3 minutes from Shinnakano station on foot.
Can you see a red circle? Miagolare is at 3rd floor in that building.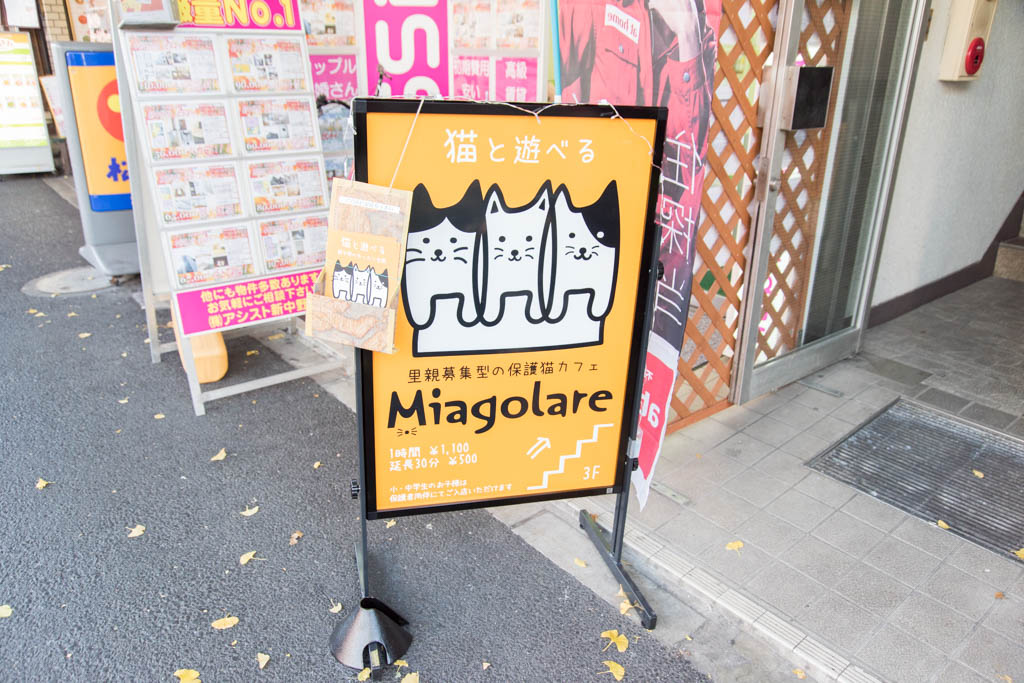 This is a signboard of miagolare.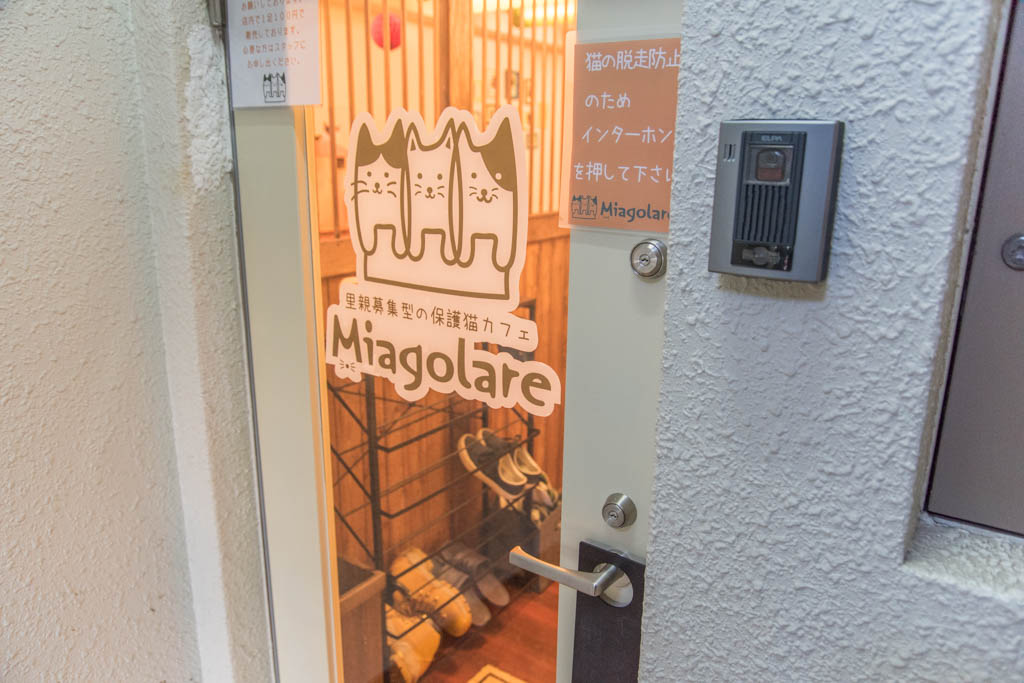 You go up 3rd floor.
Push an intercom and wait here.
Let's get into miagolare!
This is a look like inside.
The room is not small but not big either.
Cats were not stinky.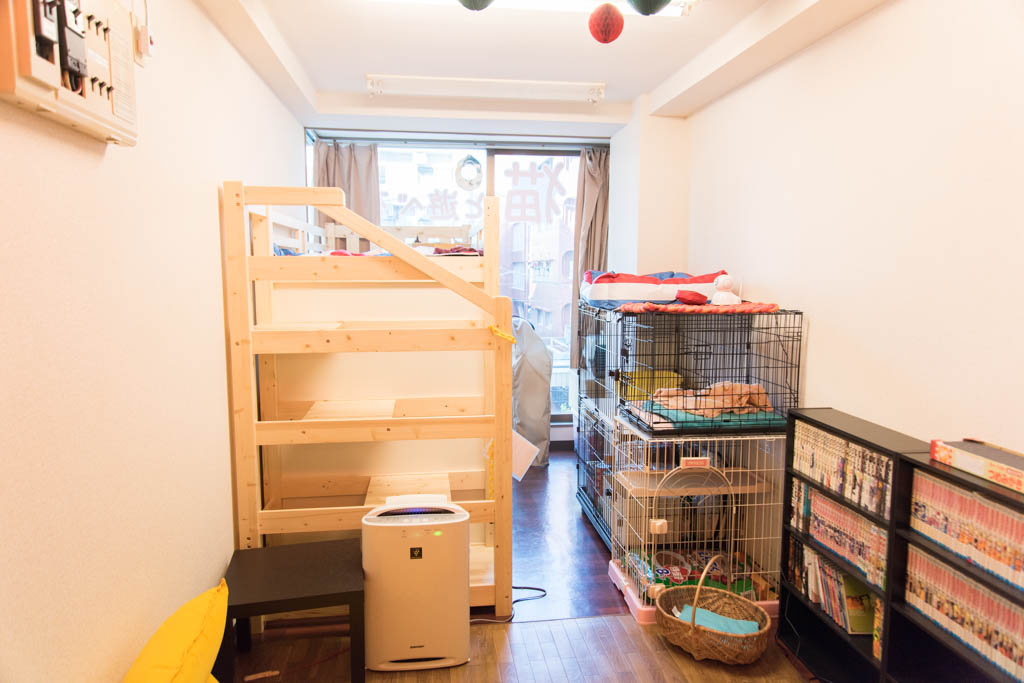 This picture is the other side of room.
Cats can relax in that space.
You can enjoy comics as well.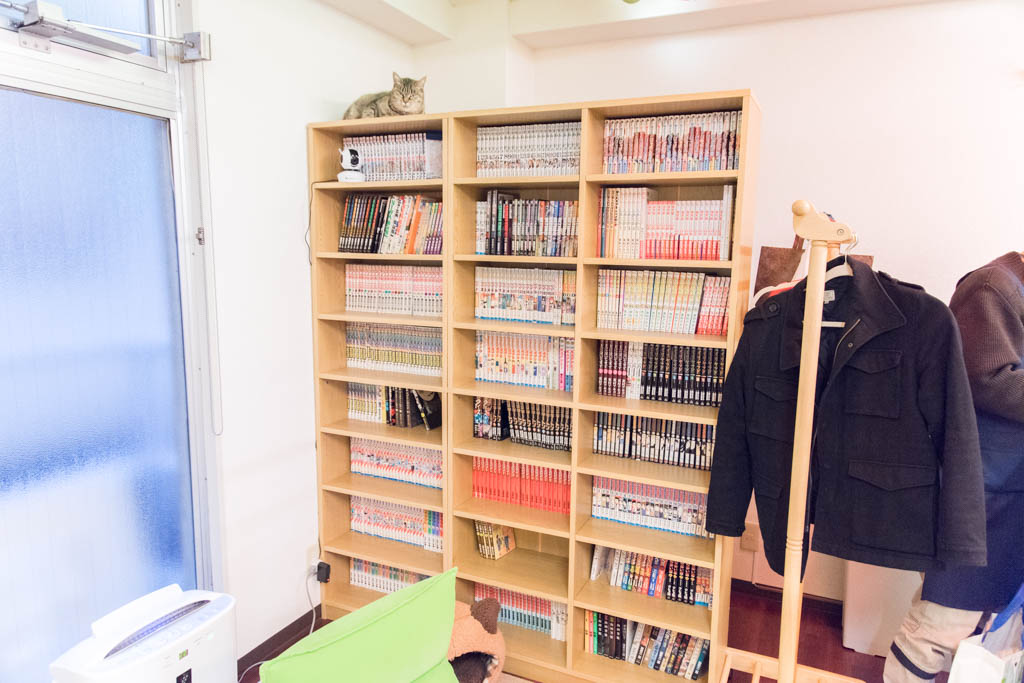 There are so many comics!
There are some comics that I like so I was happy.
Ushio to Tora, Karakuri Circus and Shaman King... You can read them if you want.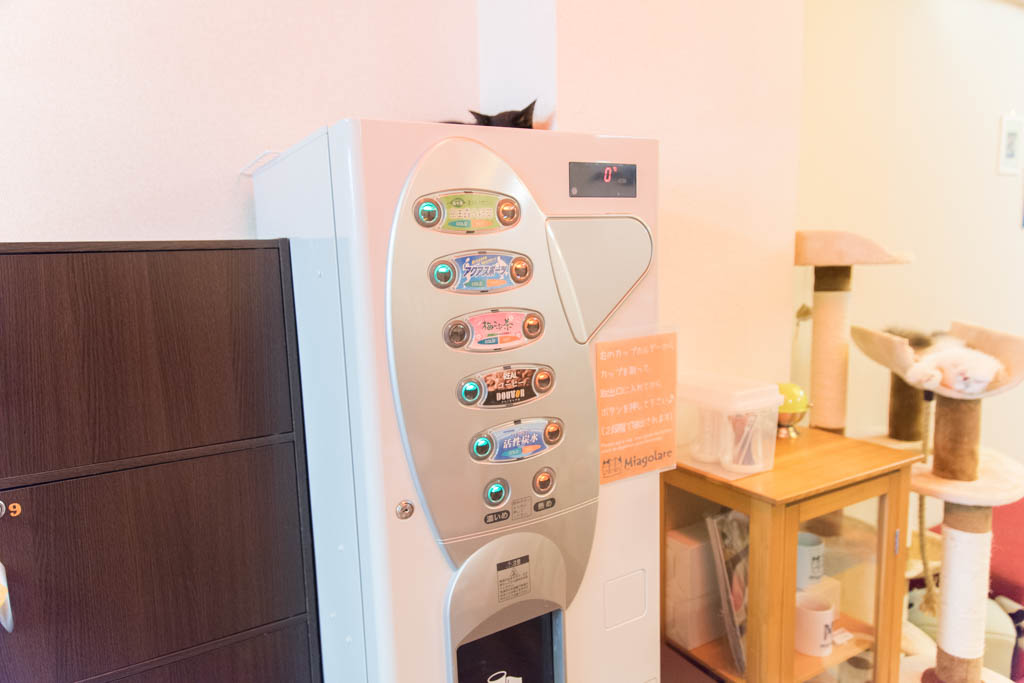 You can drink some tea or coffe for free whenever you want.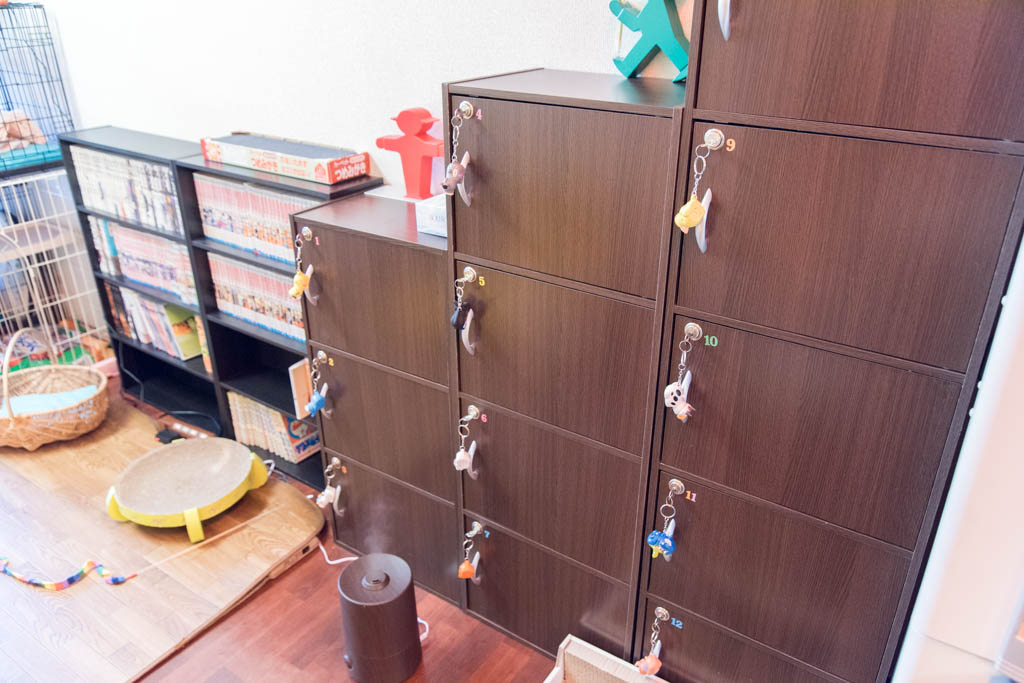 You can put your bags in that box.
If your bag is too big to put in that box, the clerk will save it.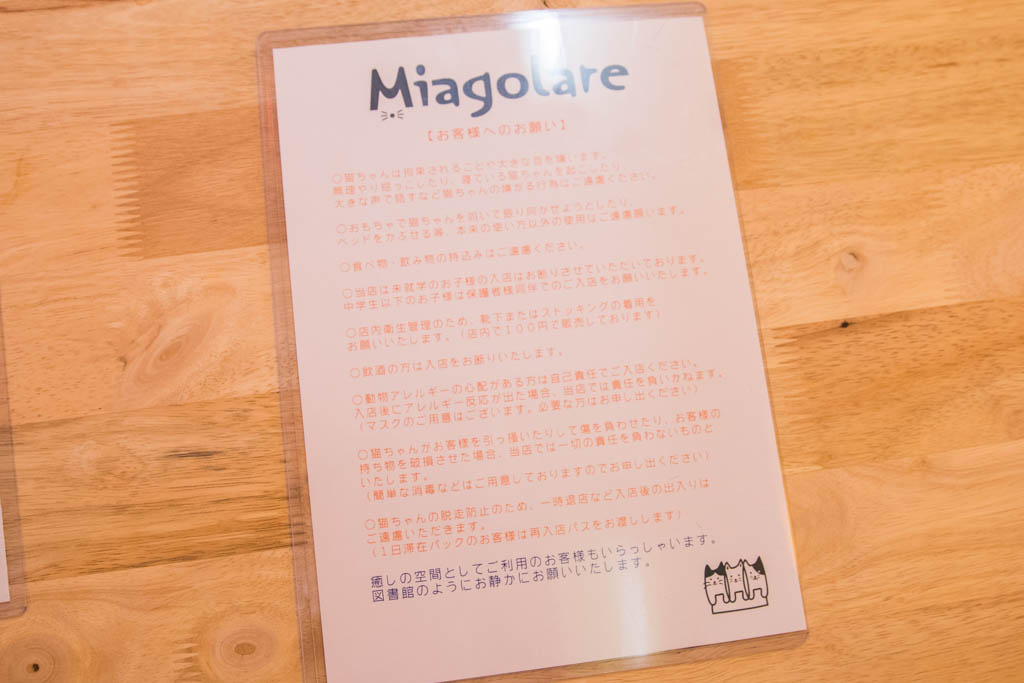 It's precautions of miagolare.
It's almost same as other cat cafes. But please don't make a noise.
I enjoyed just by myself. I relaxed so much.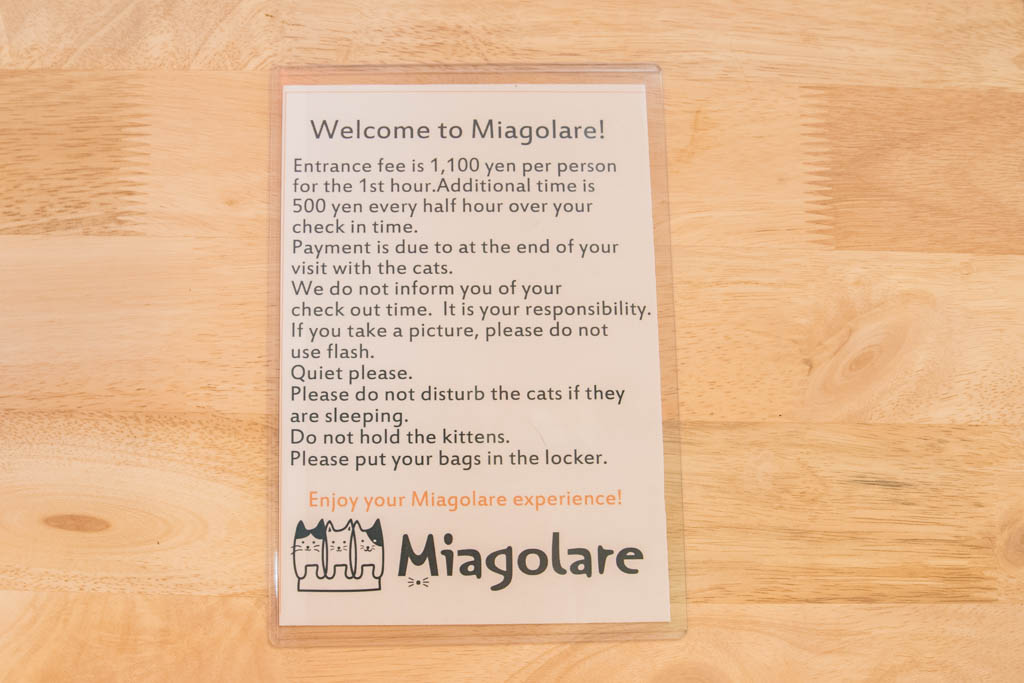 They have English as well! Don't worry!
Cats of miagolare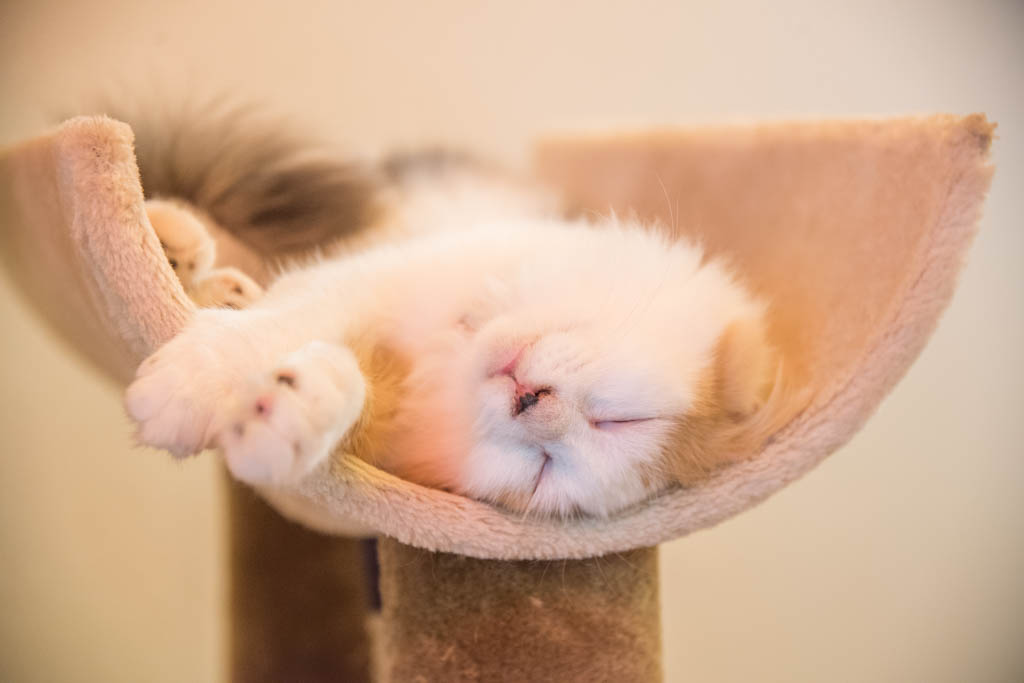 She is Mami.
She looks like puppy.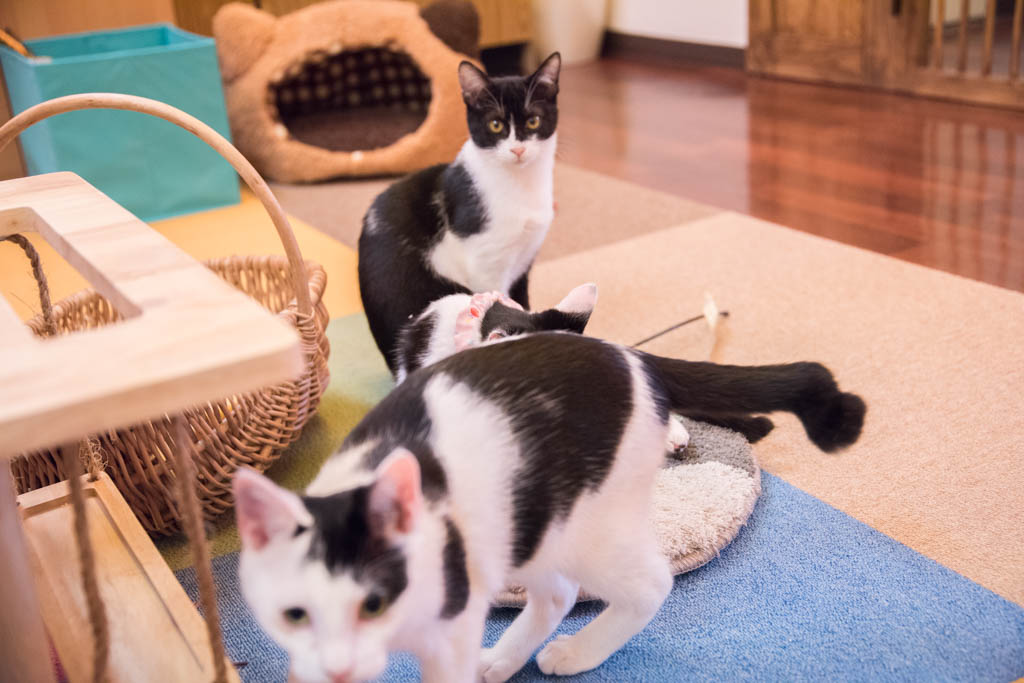 Cats were gathering as soon as I sat on the floor.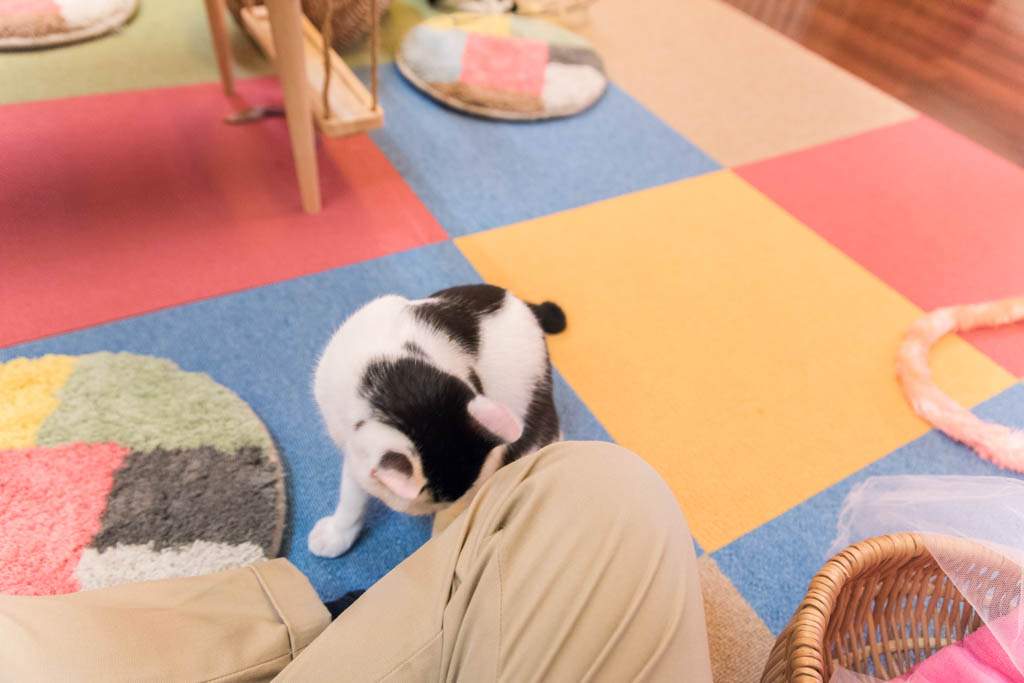 He smelled me so I didn't move.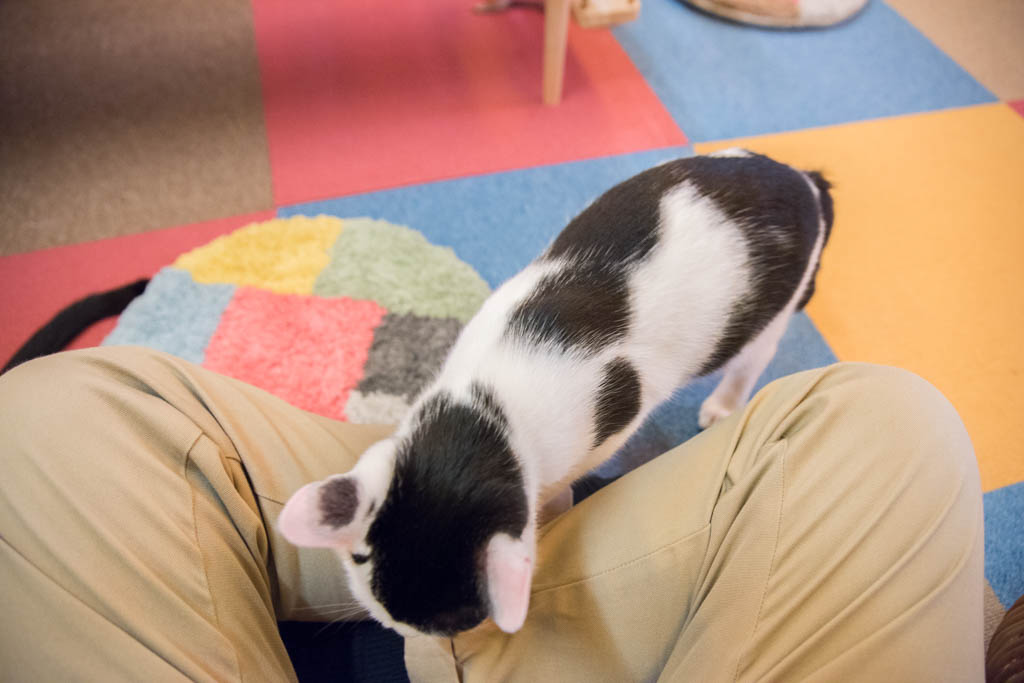 And then he came on my knee! Of course I am safe guy.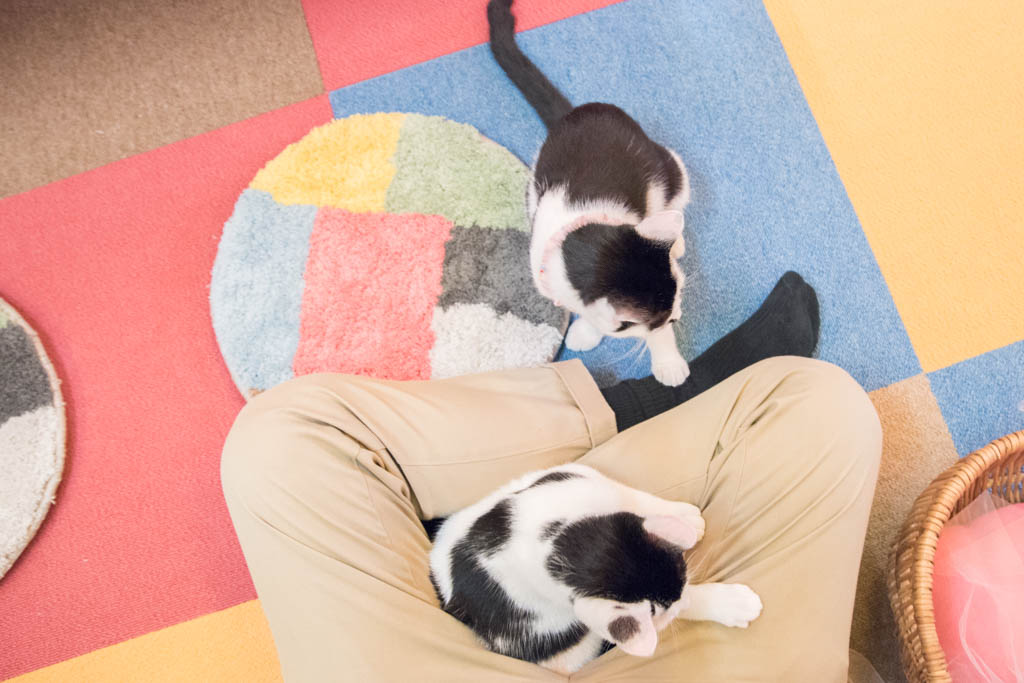 The other cat wanted to come on my knee also.
How cute!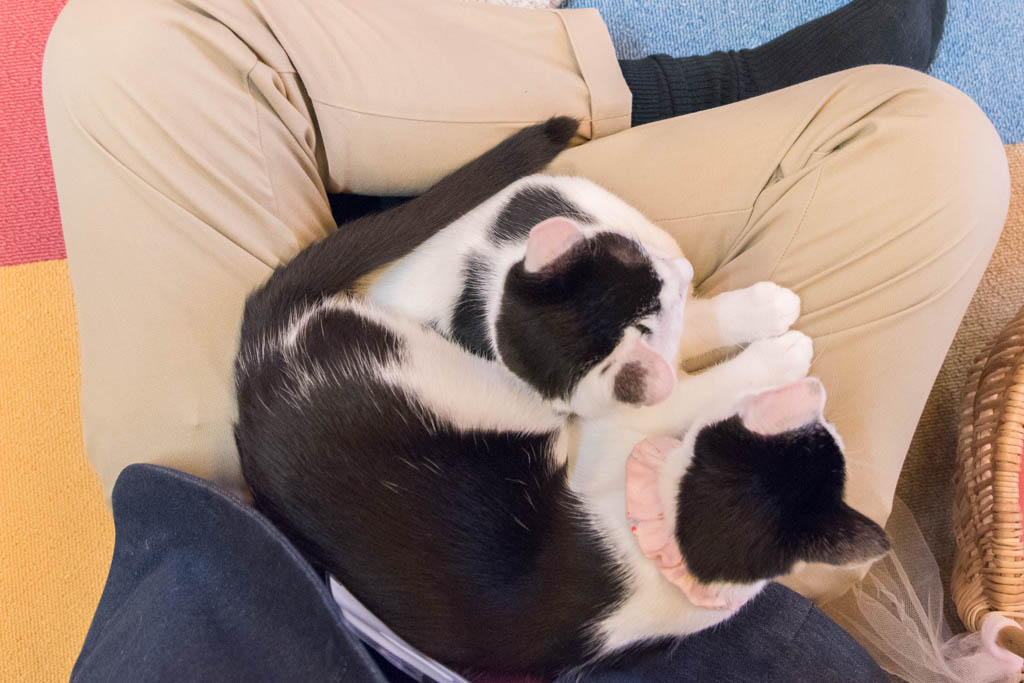 Finally 2 cats were on my legs.
What a cute.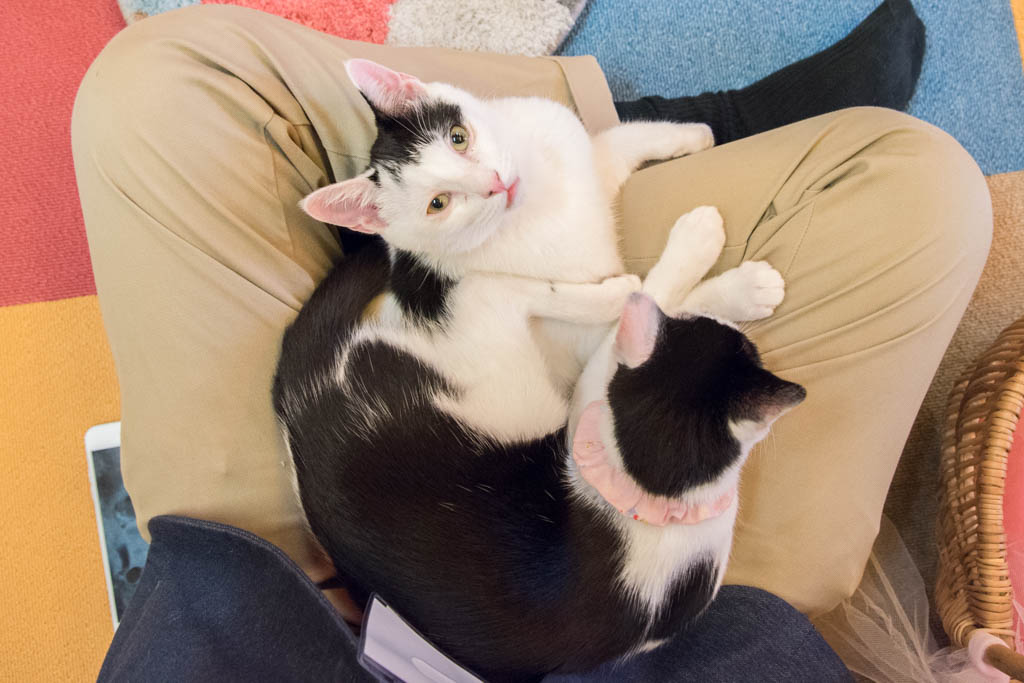 That cat looked at me. I thought he wanted to be stroked by me.
I stroked him.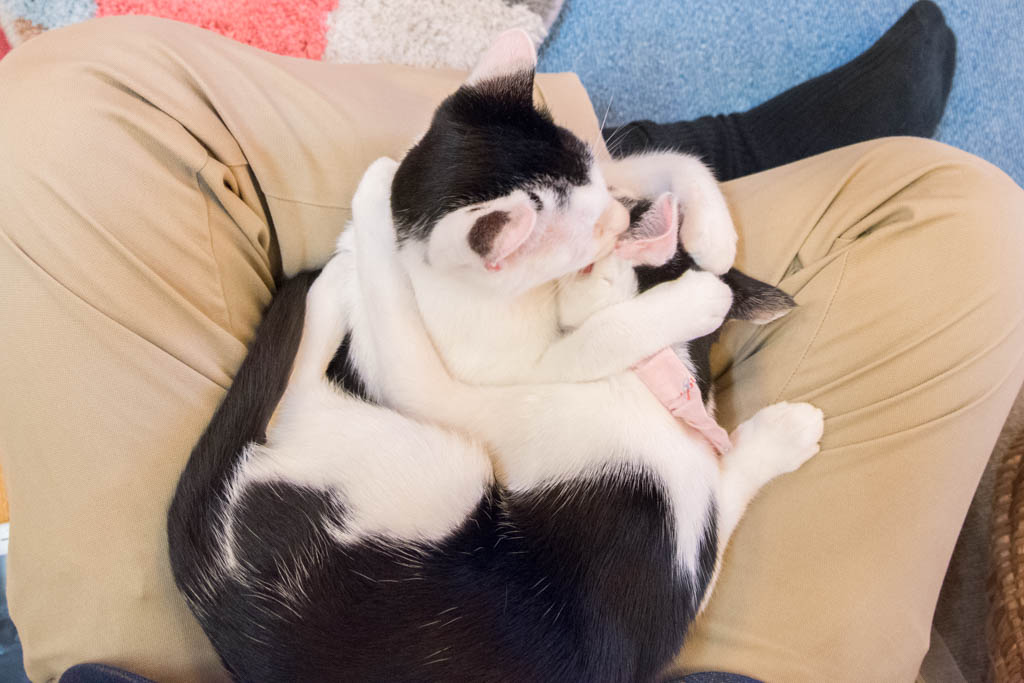 They played together.
They bit my legs as well.
Ouch!lol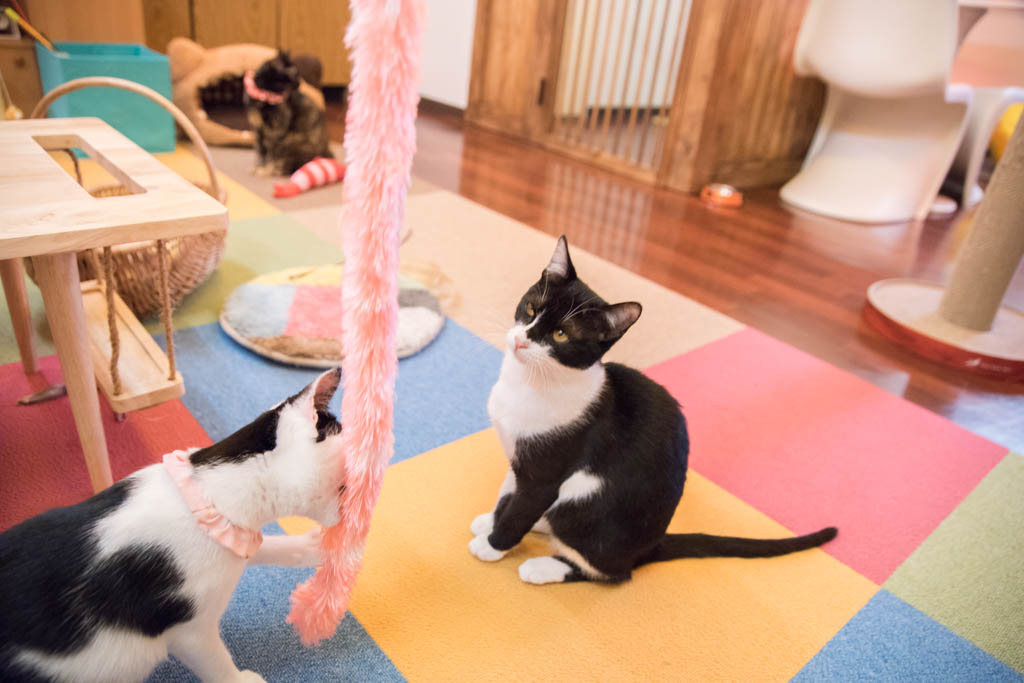 Cats love toys too.
I played with 3 or 4 cats.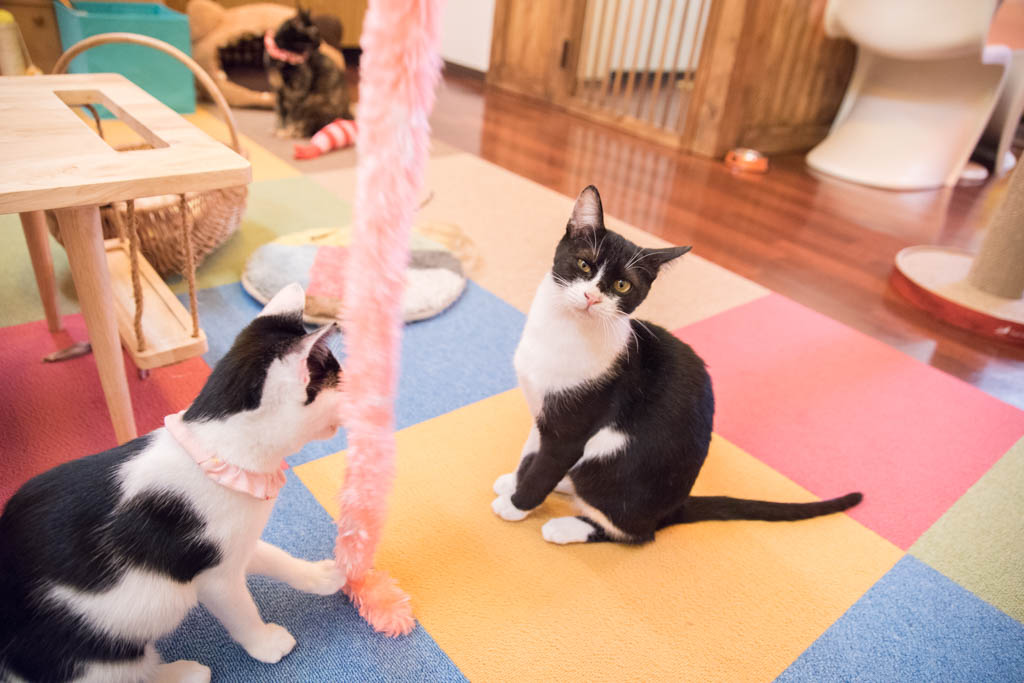 He was interested in me.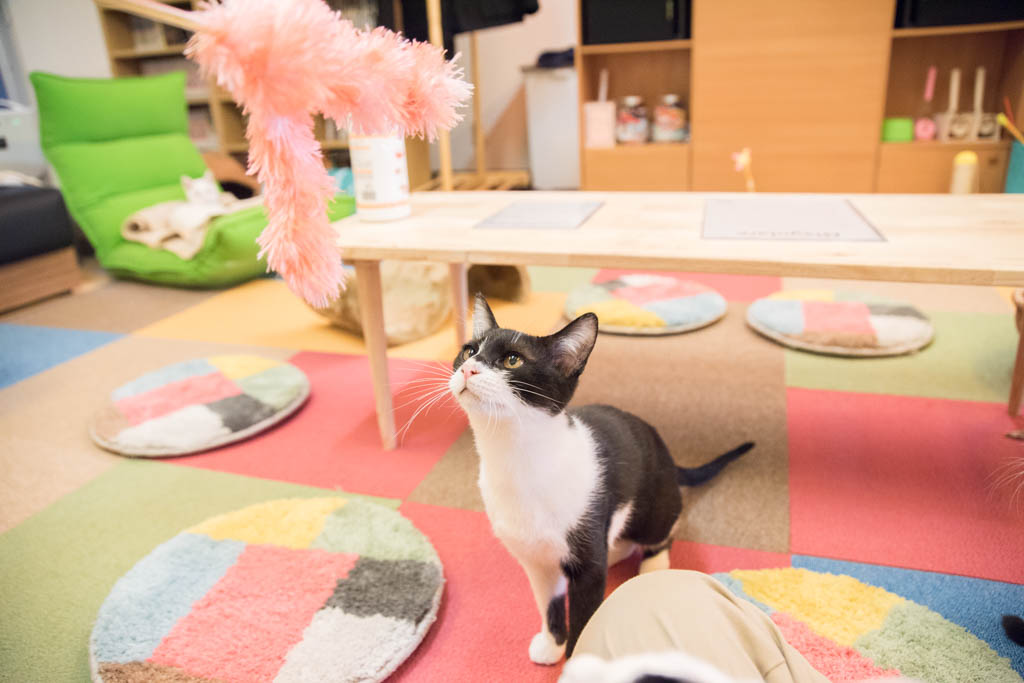 But he was interested in toys as well.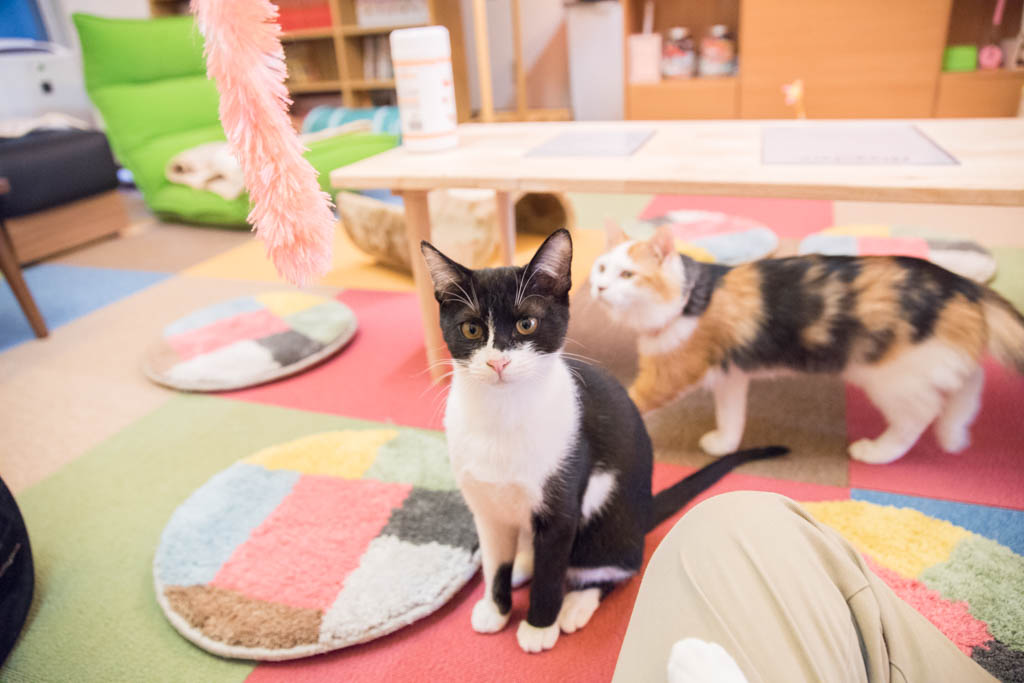 However he was interested in me! lol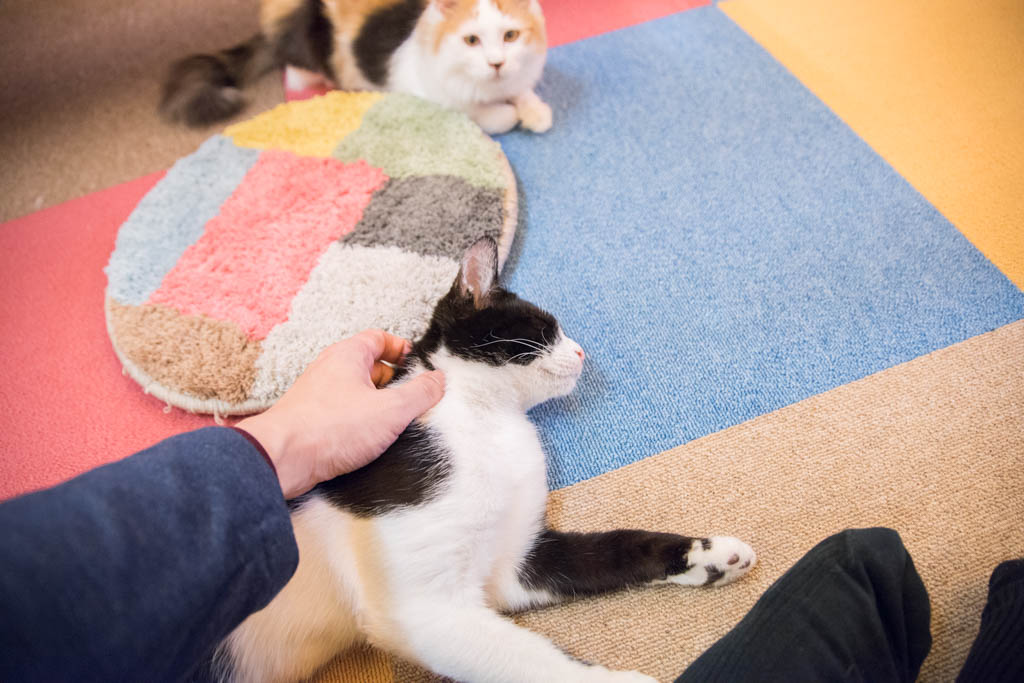 After he was tiered I stroked him.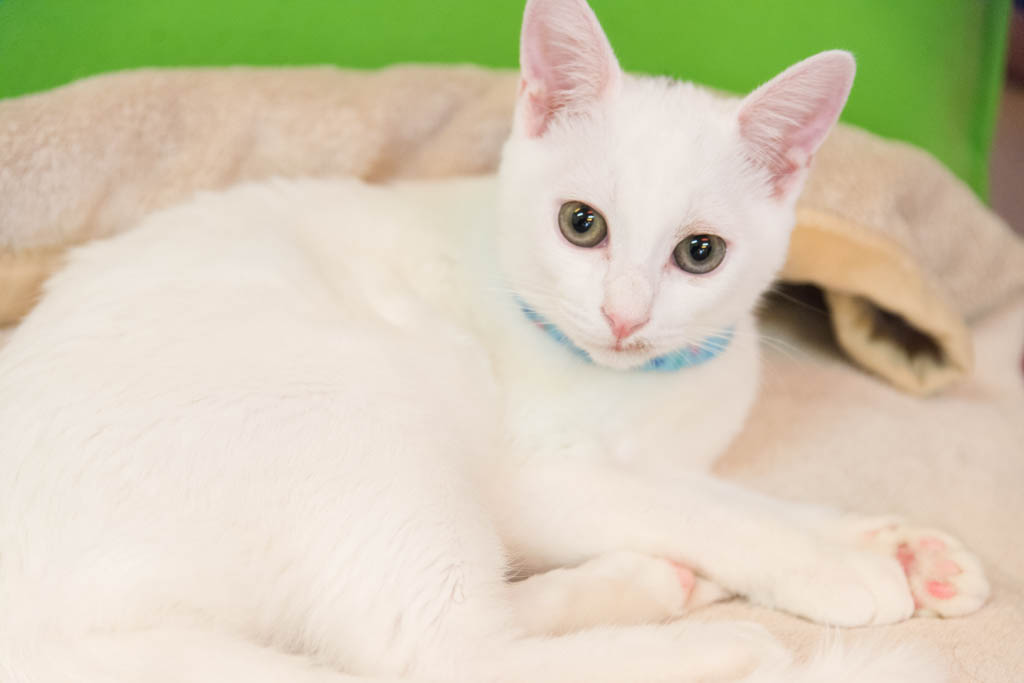 He is Shiroka. He looks beautiful!
He is friendly as well.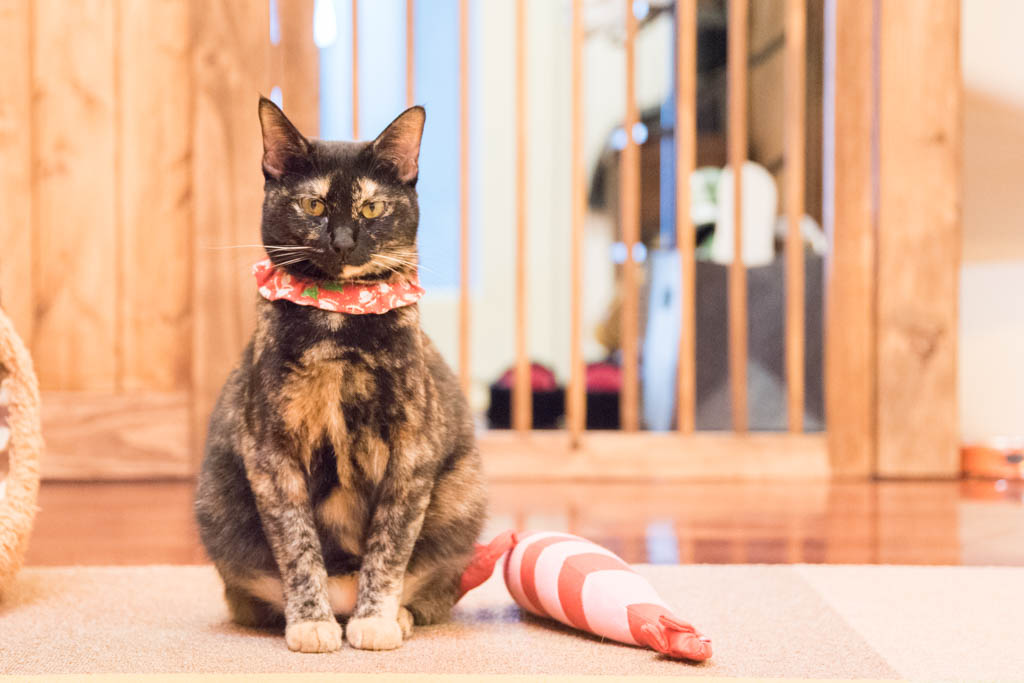 I forgot that cat name.
Looks like statue.
She didn't move for a while.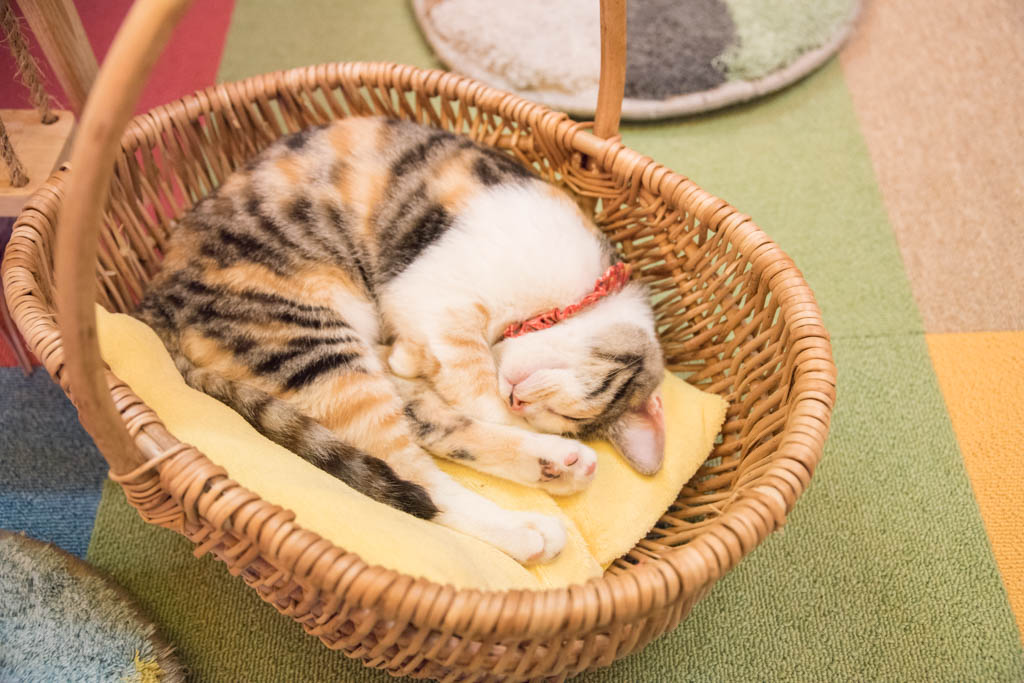 She is Zakuro.
She slept all the time.
Postscript: Renewal on June 4th! The smell has decreased and it has become easier to spend time.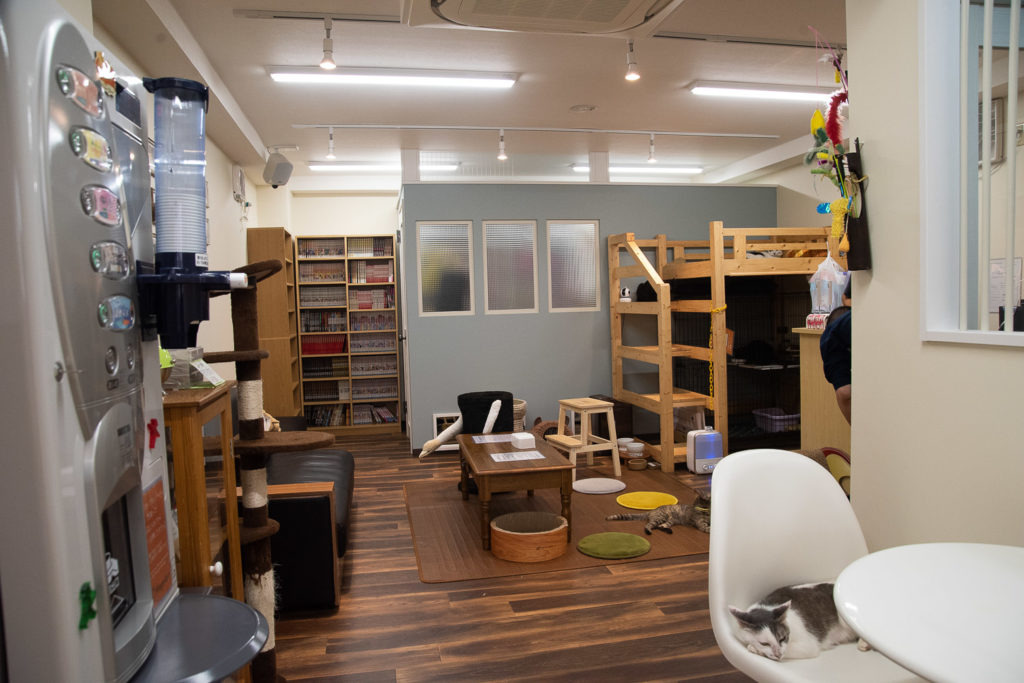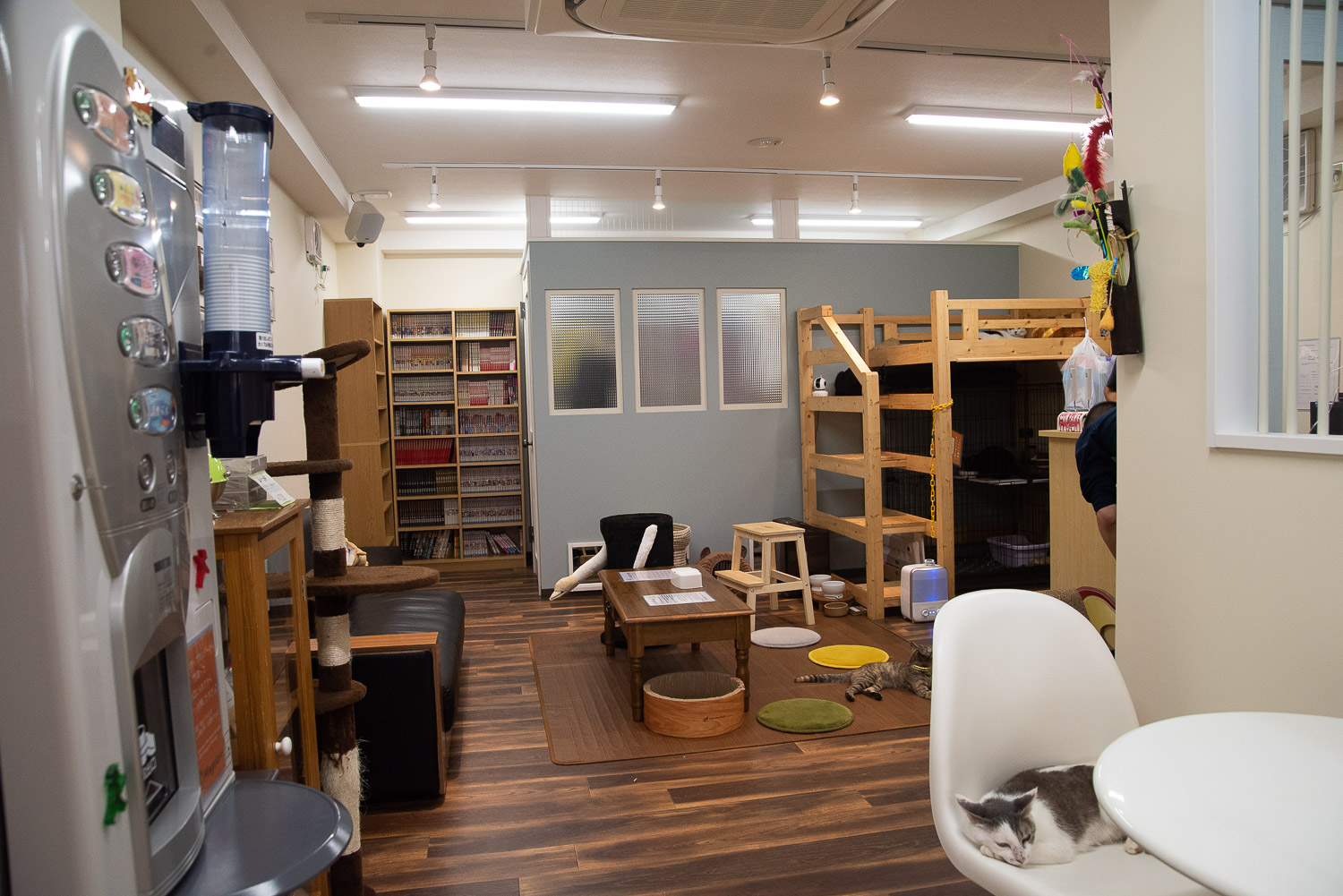 The shape of room changed. Bathroom is more clean now.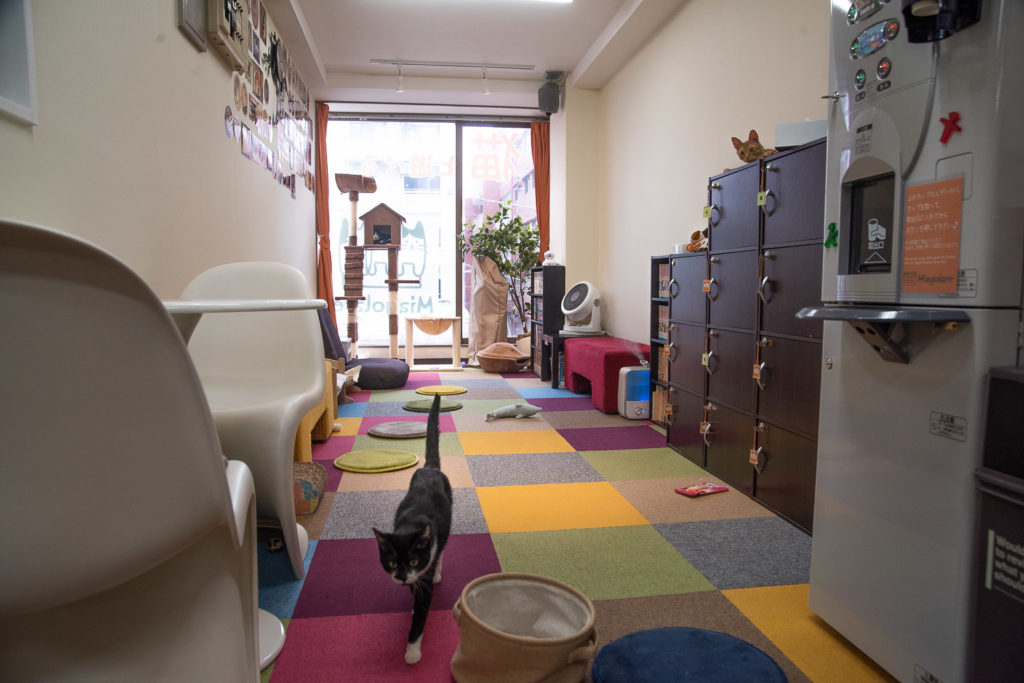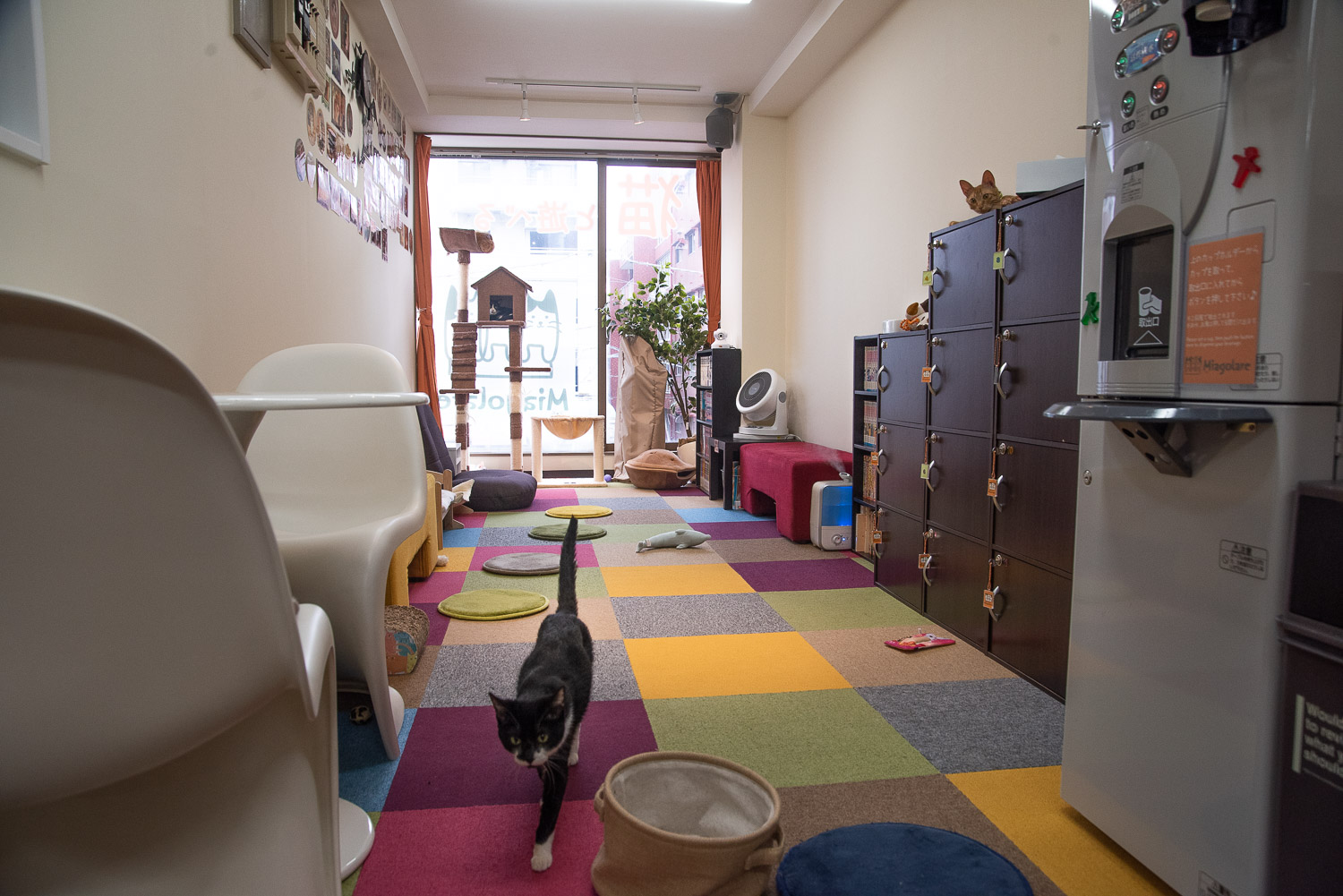 You will feel comfortable.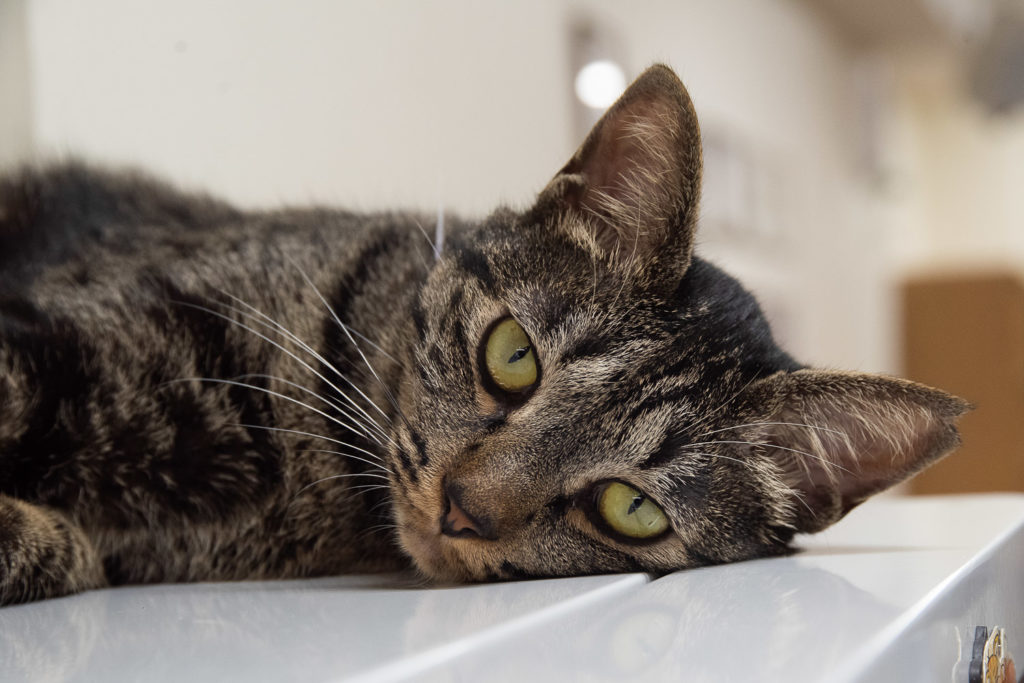 Cats looks happy.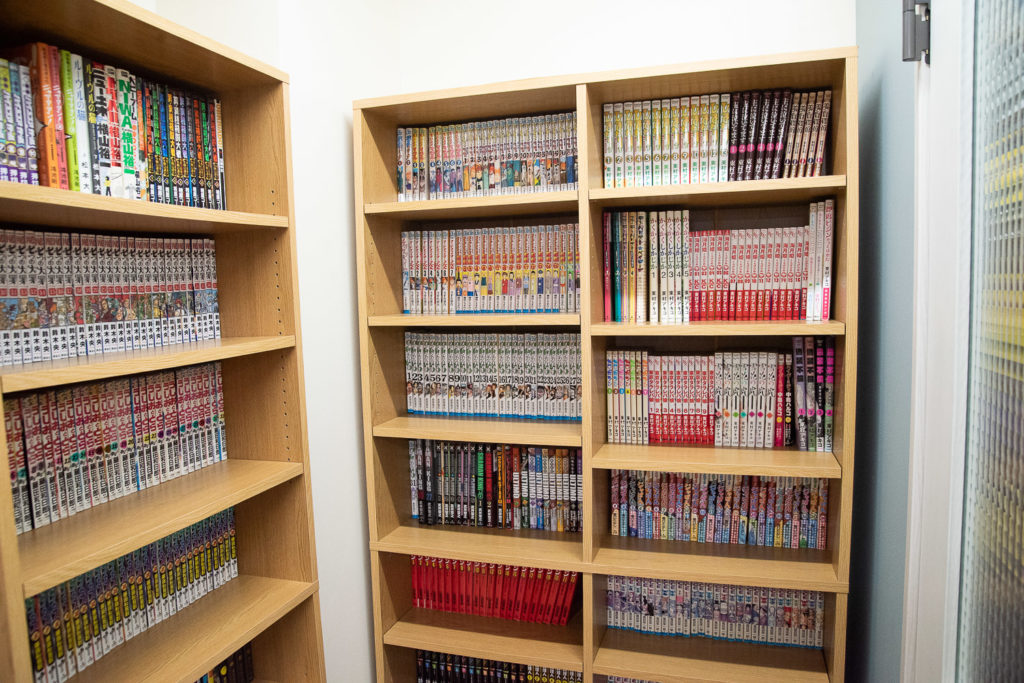 They have comics still.
Cats are friendly and the clerk is nice.
I recommend miagolare!
Price and Option
1 hour・・・1,100 yen
Extension is 500 yen per 30 minutes
1 day・・・4,000 yen
Charter fee (2 hours) ・・・20,000 yen (up to 15 people can enter the store)
miagolare's point
Cats are used to be stray cats and you can be owner if you want.
Cats are friendly.
Cats come on your knee.
It's busy on weekends. But on weekdays it's comfortable.
There are some comics.
Shop information
3rd floor of Daini Fujio building 4-30-26 Honmachi Nakanoku Tokyo Japan

It's located in 2 or 3 minutes from Shinnakano station on foot.
Business hours: 11:30 to 21:30 (last entry time 21:00)
Regular holiday: Every Thursday
URL:miagolare
TEL:03-6382-8105
My cat cafe ranking
It's my personal ranking that went to various cat cafes and became a cat cafe meister (self-named).
Please refer to it when you want to play with friends, date, or want to be alone, or play with a cat in your family.
Nearby cat cafes