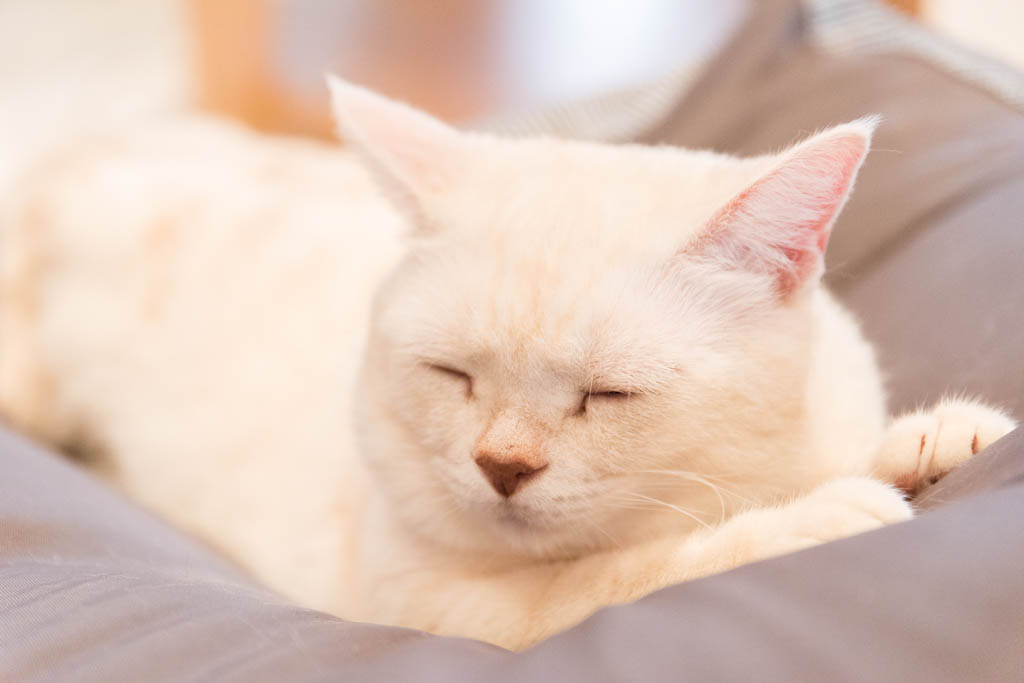 I went to Yahoneko in Yaho.
Yaho station ( JR Nanbu line) is close to there.
Yaho is a residential area.
Yahoneko is a cat cafe in such a relaxed city.
There are many customers there.
It was so cozy that I would have been a regular if I lived near this place.
[Tokyo japan Cat cafe] Yaho Yahoneko reviews!

Shop location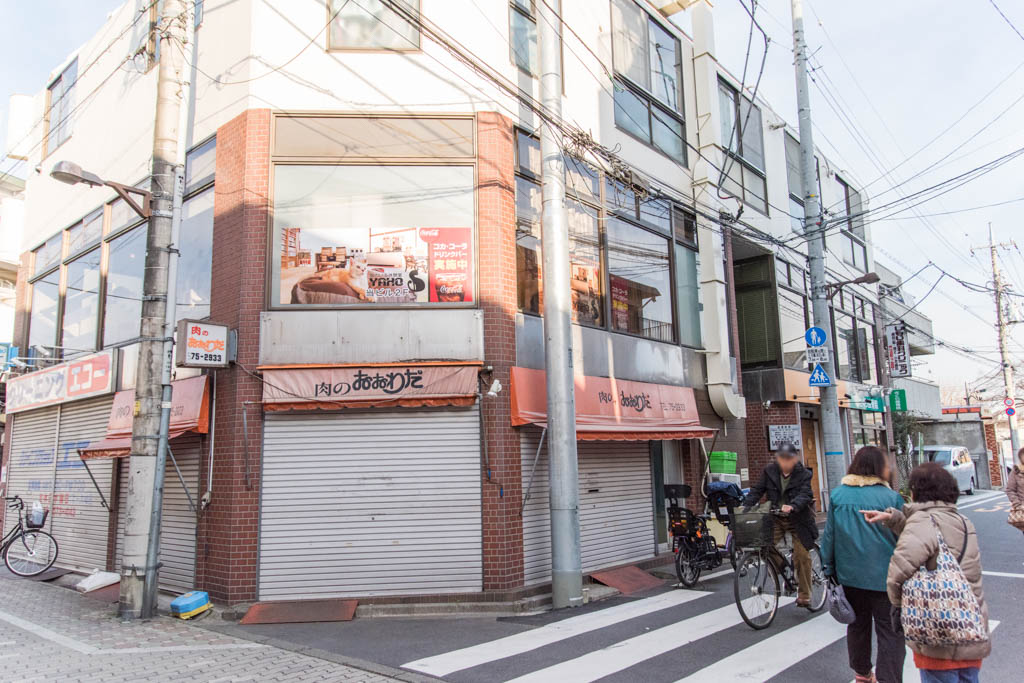 It is located in 3 minutes by walk from north exit of Yaho station.
There is a meat shop at 1st floor. Yahoneko is at 2nd floor.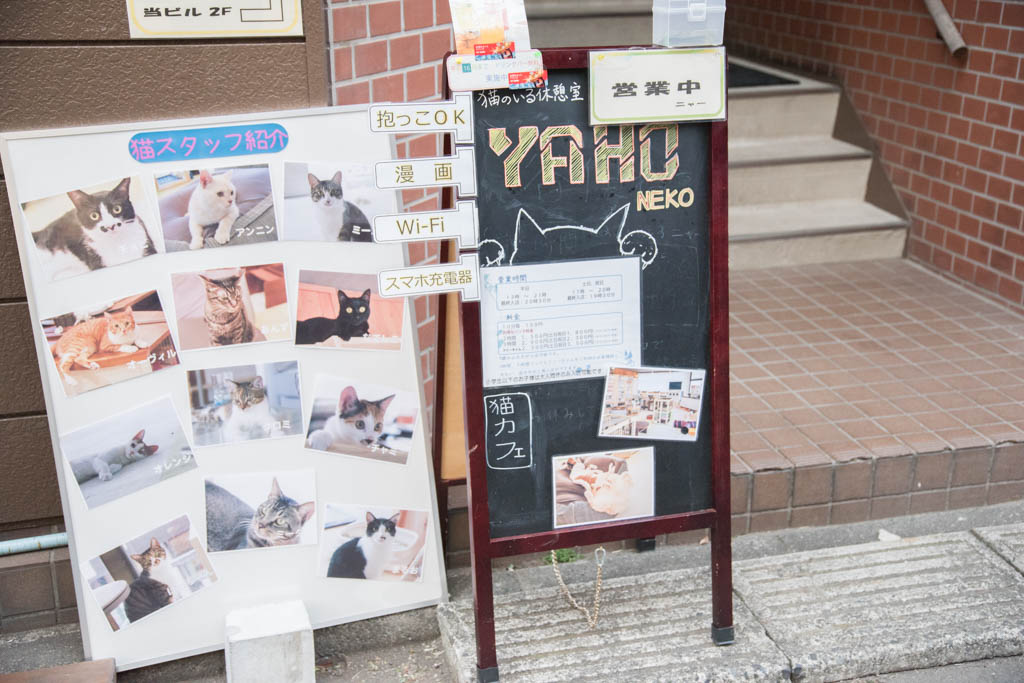 This is entrance.
You can hug with cat. It's rare.
That day, there were 12 cats.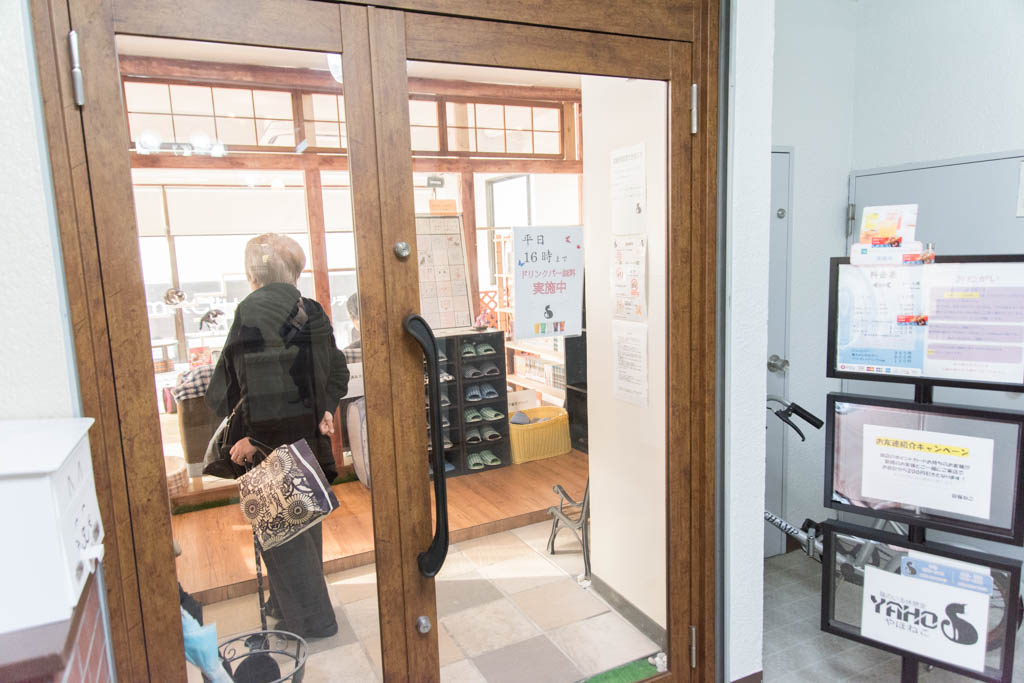 You can get into this door.
Let's get into Yahoneko!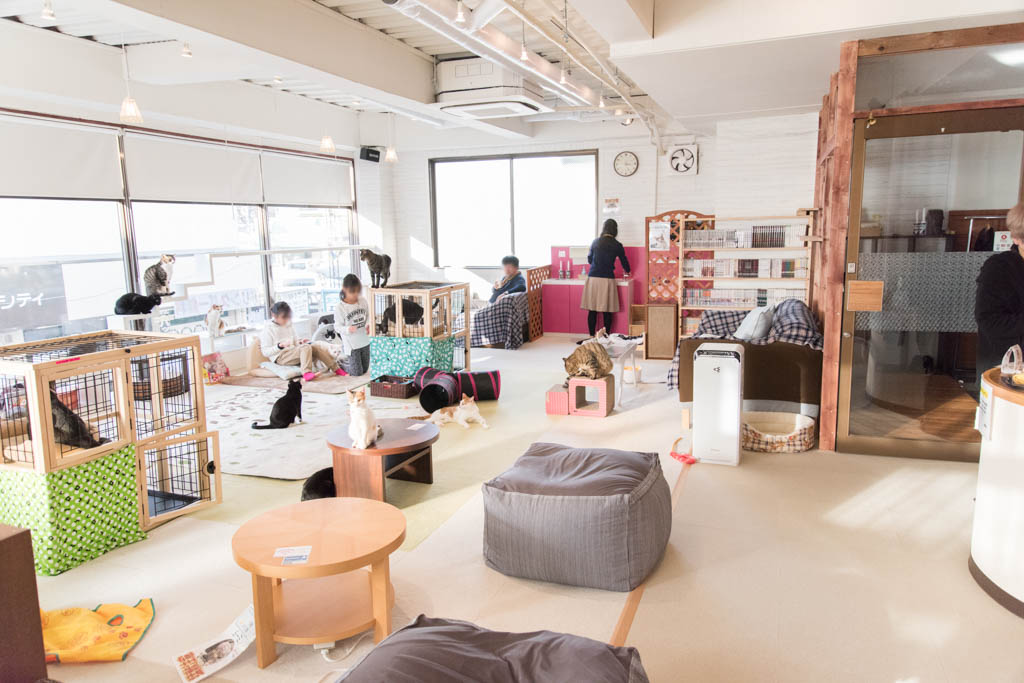 This is inside looks.
It is crowded with a variety of customers, from children to grandma.
Just before I came home (around 4 pm), a couple came and I felt pretty prosperous.
There is no smell and the cat is rather friendly and quite good.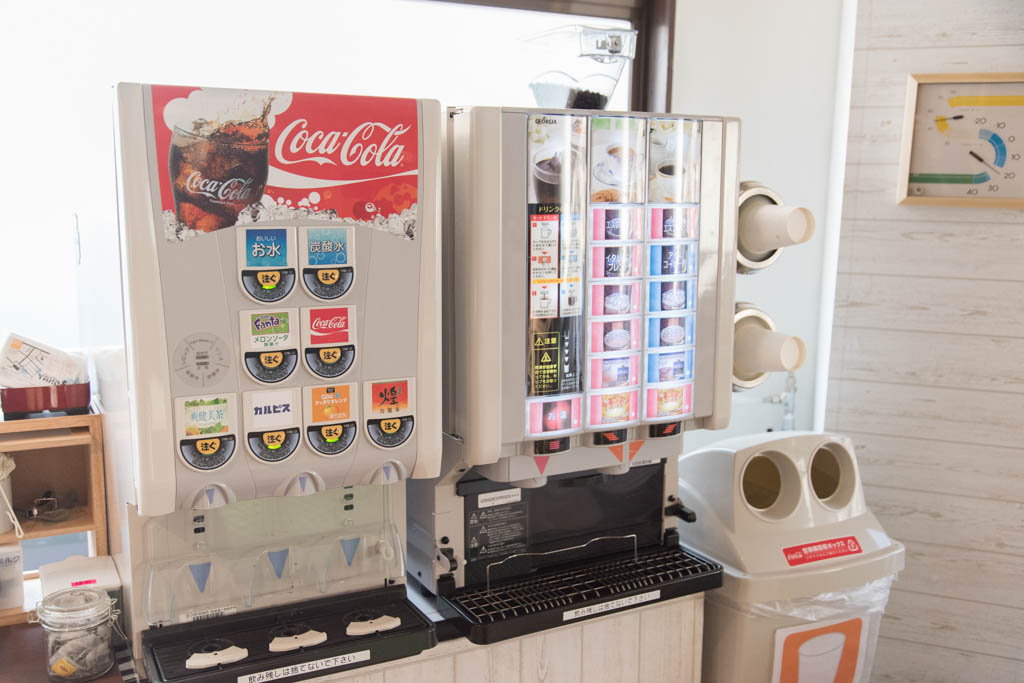 This is vending machines.
You can drink anytime if you pay 350 yen. But in weekdays you can drink for free until 4 pm.
I was lucky.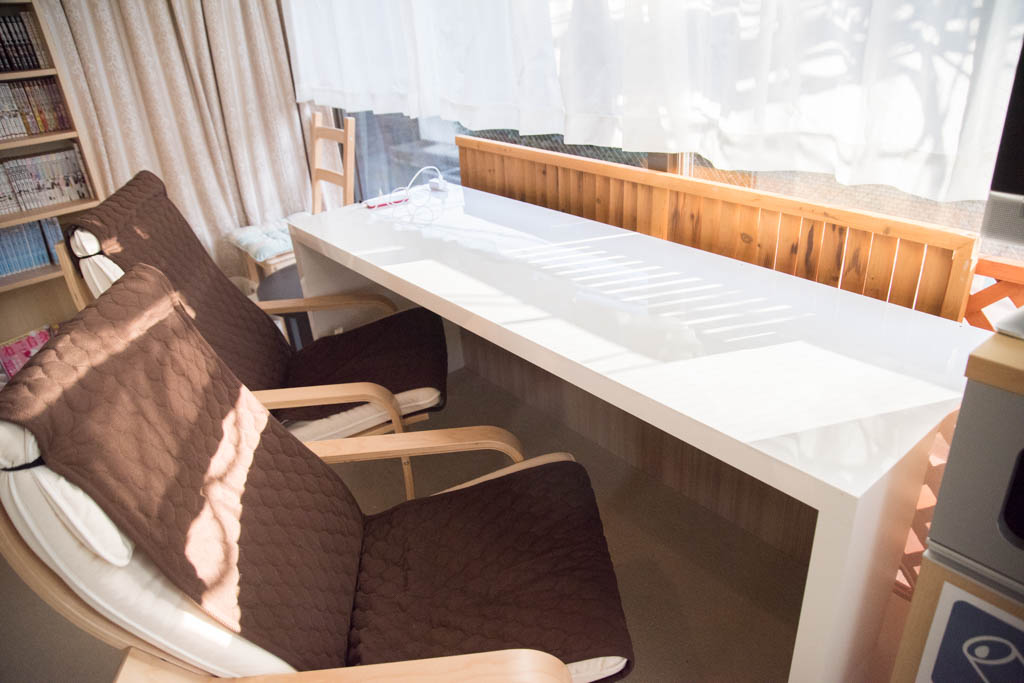 There are chairs and table.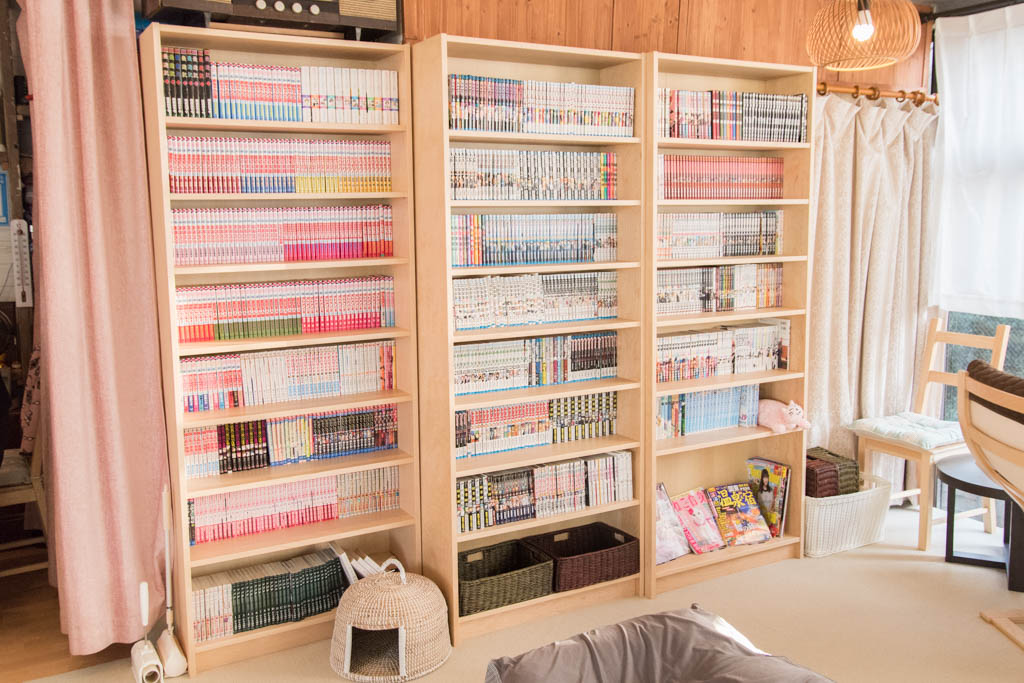 There are comics as well.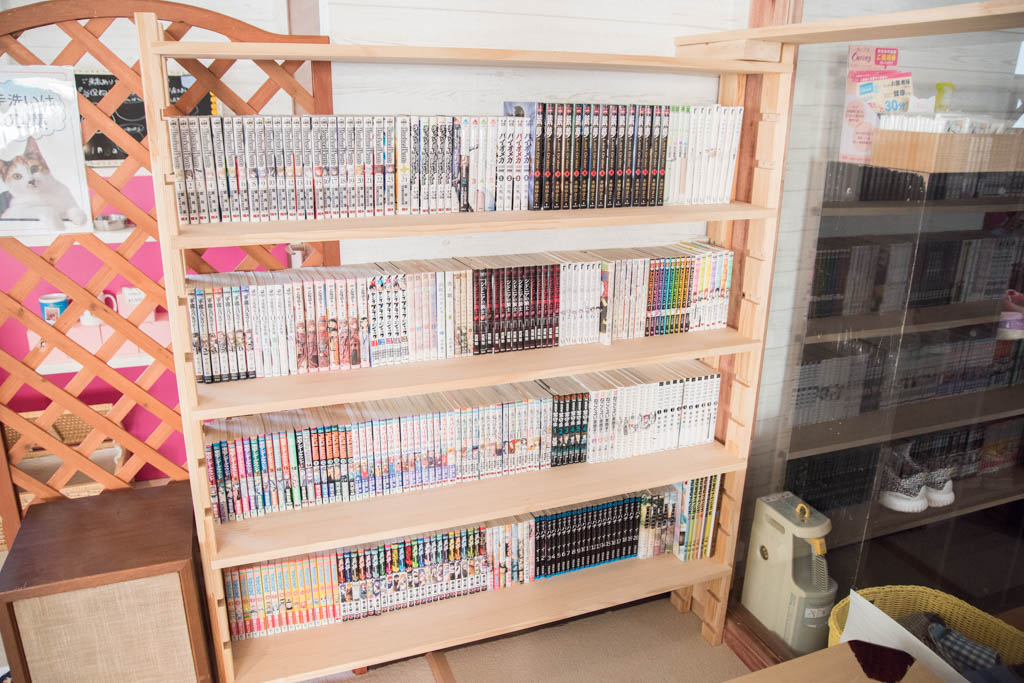 We have everything from classic to a little maniac.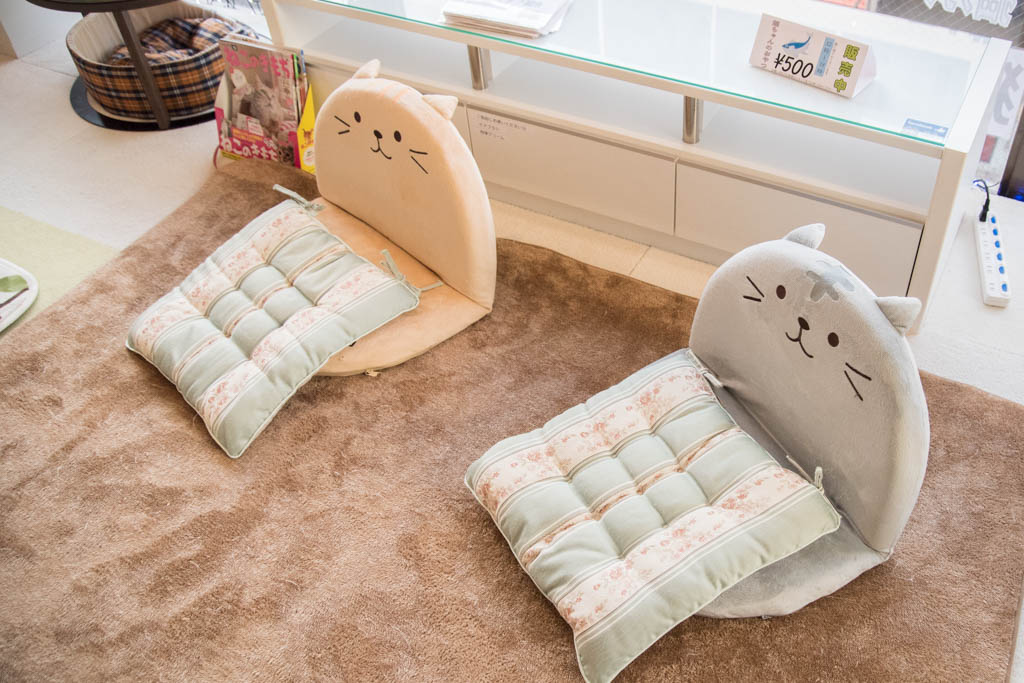 These chairs are cute!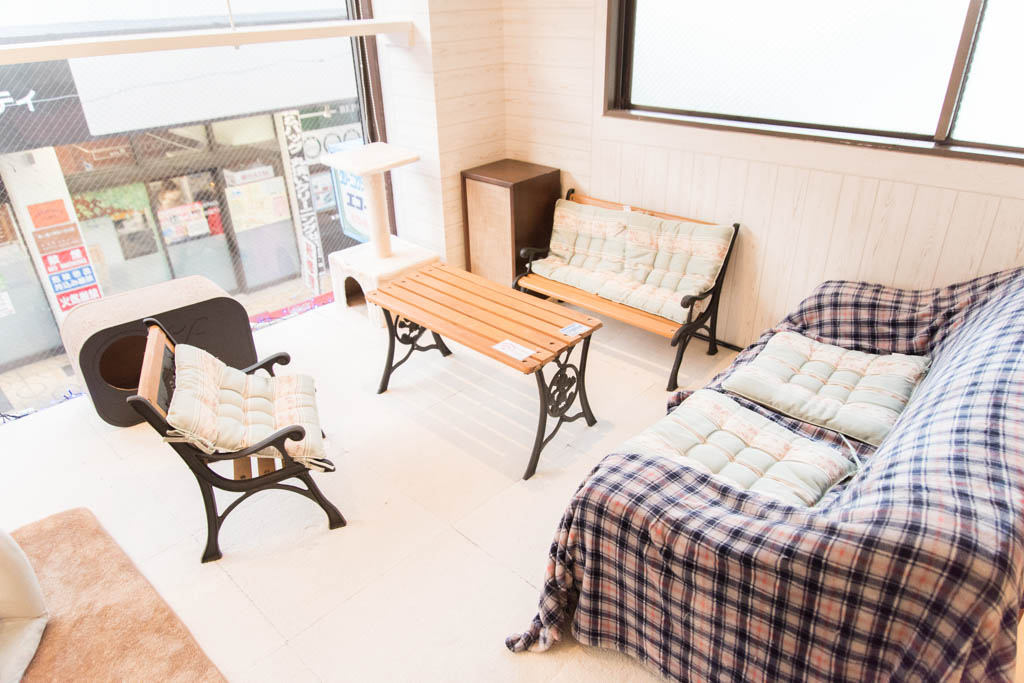 There are some coaches also.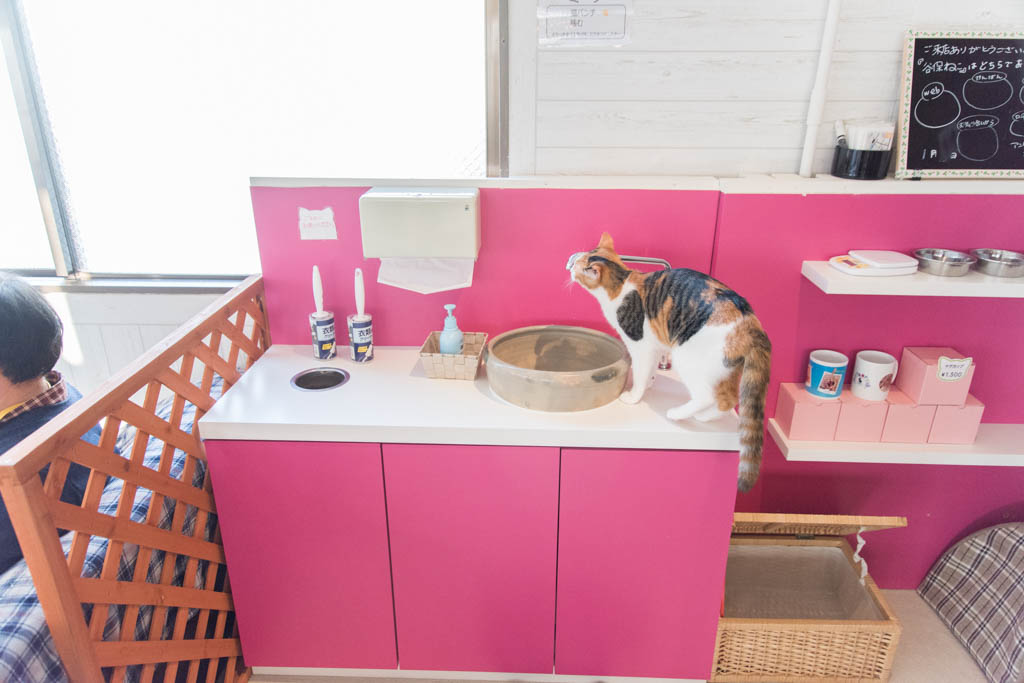 Please wash your hands before touching cats.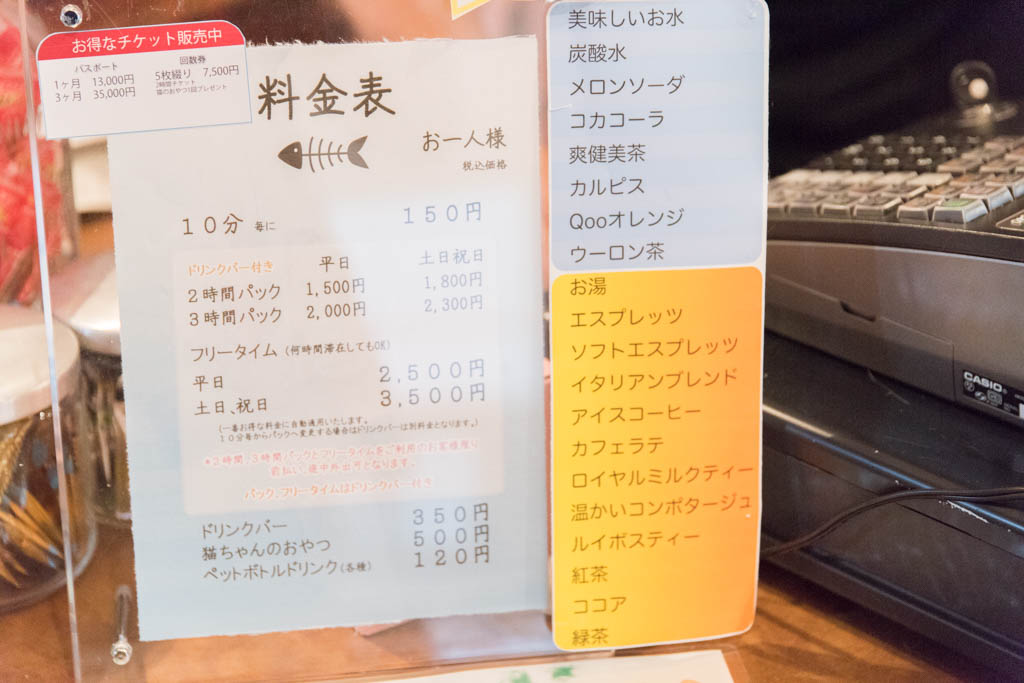 This is price board.
The price range is almost the same as other cat cafes.
Cats of Yahoneko
A dignified back view.
The pattern is a Japanese cat.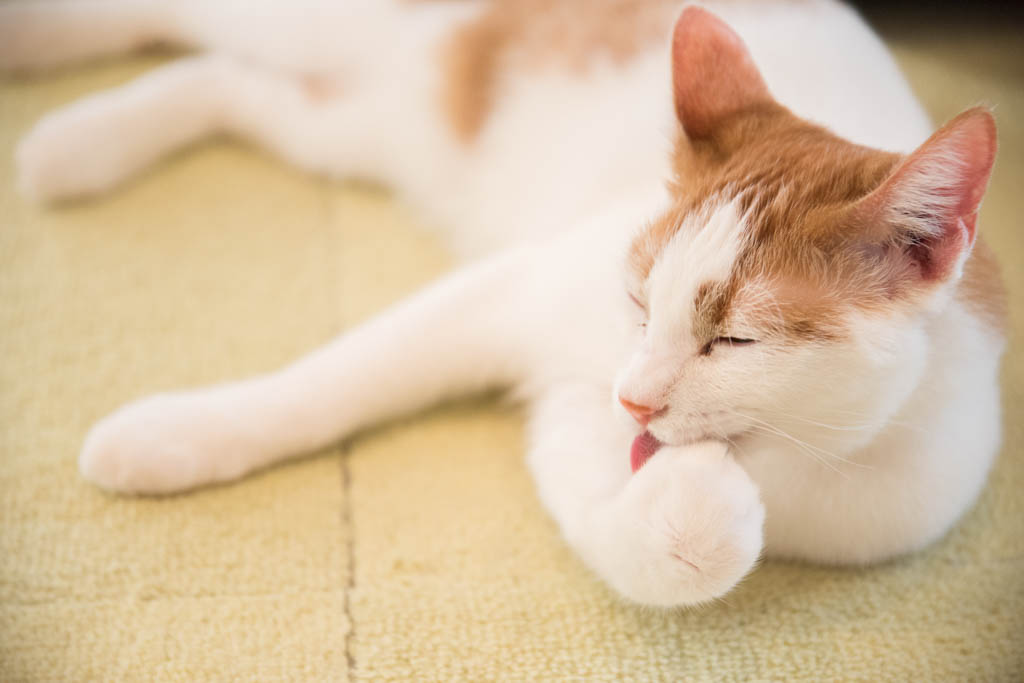 The cat relaxed.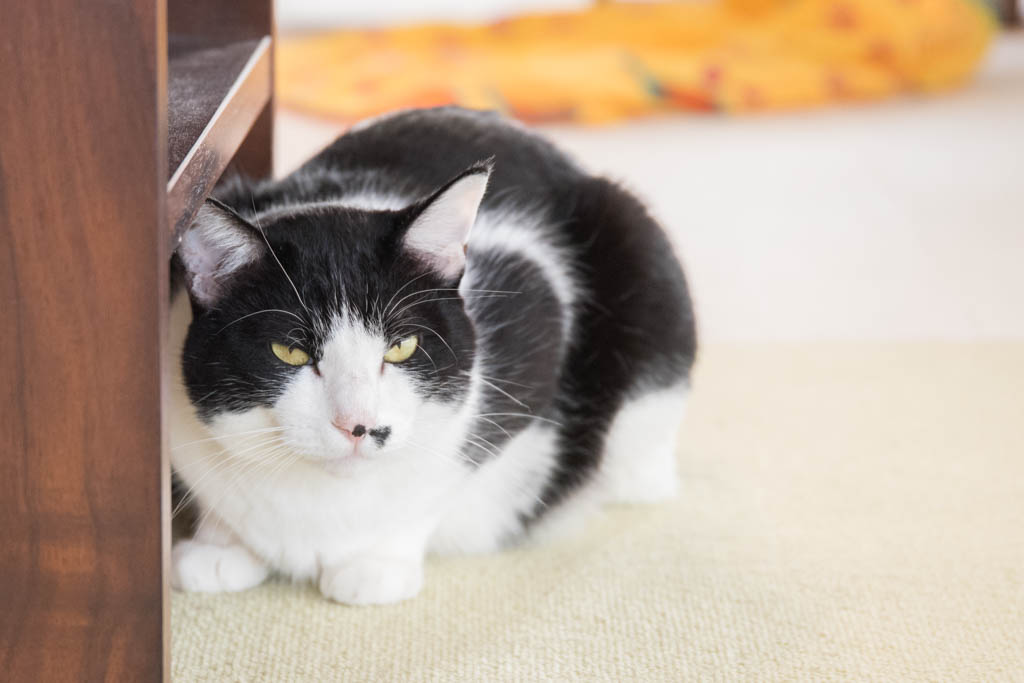 Just a little alert. (He came to me after that)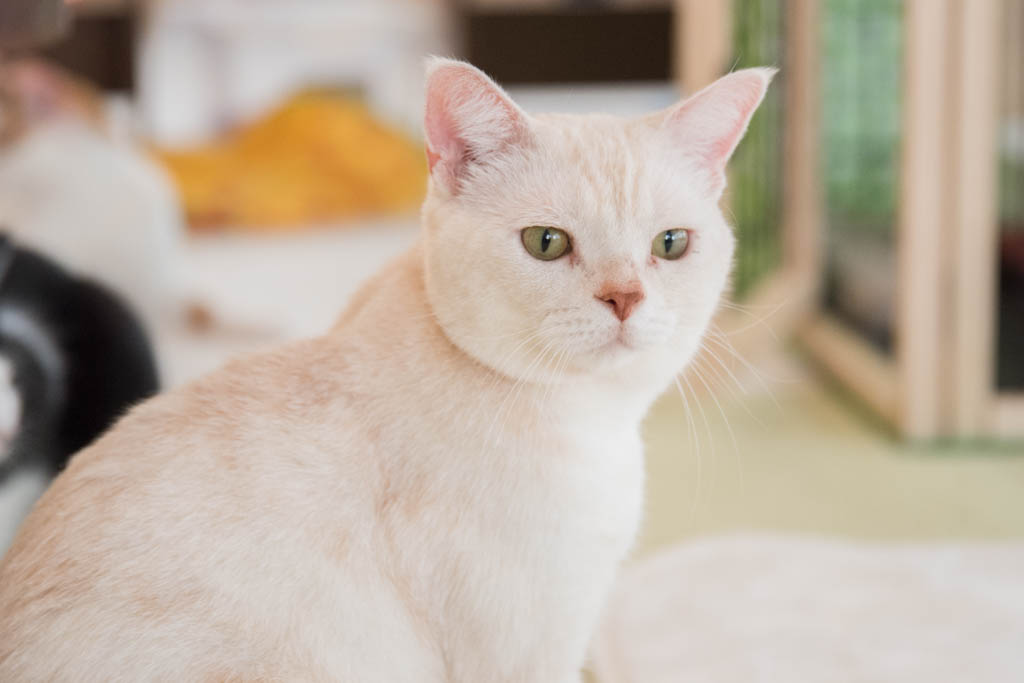 Look at her face.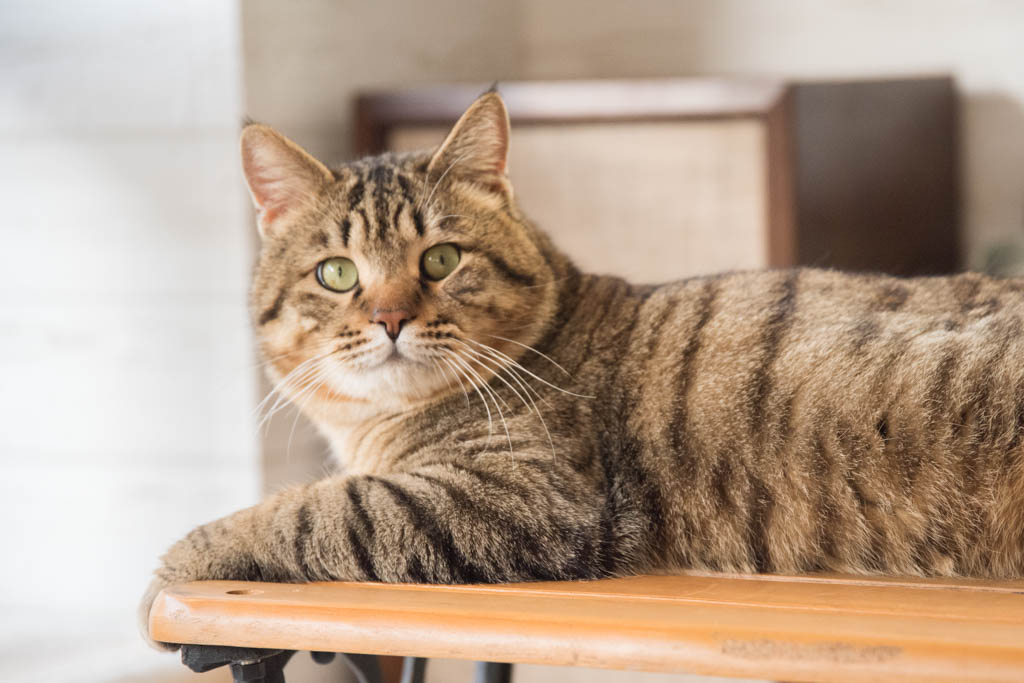 She was surprised. I don't know why.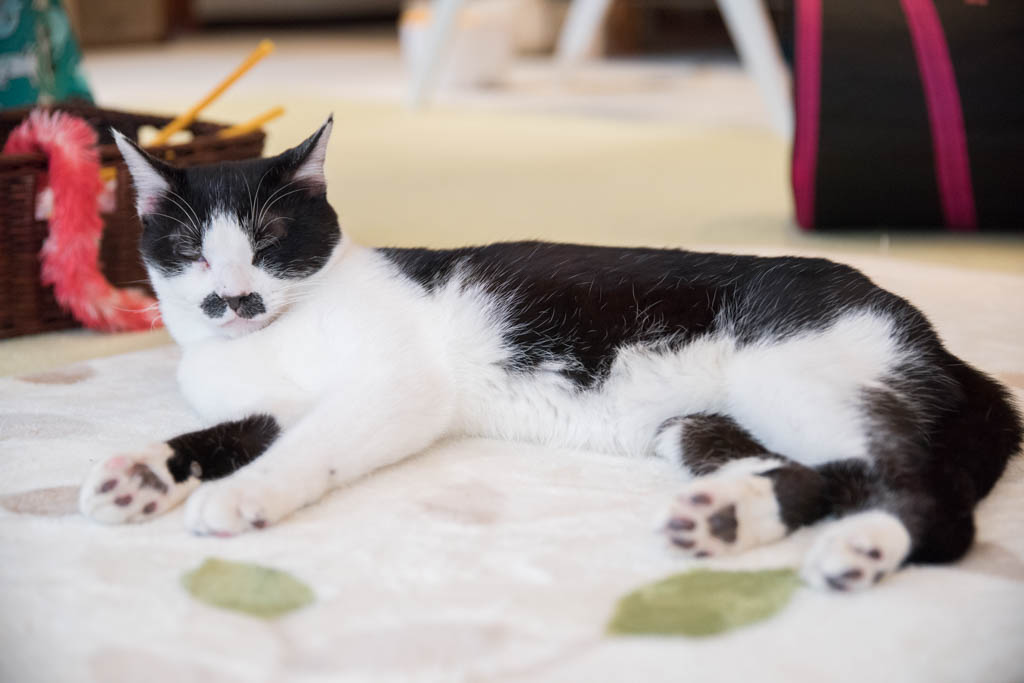 The cat took a nap.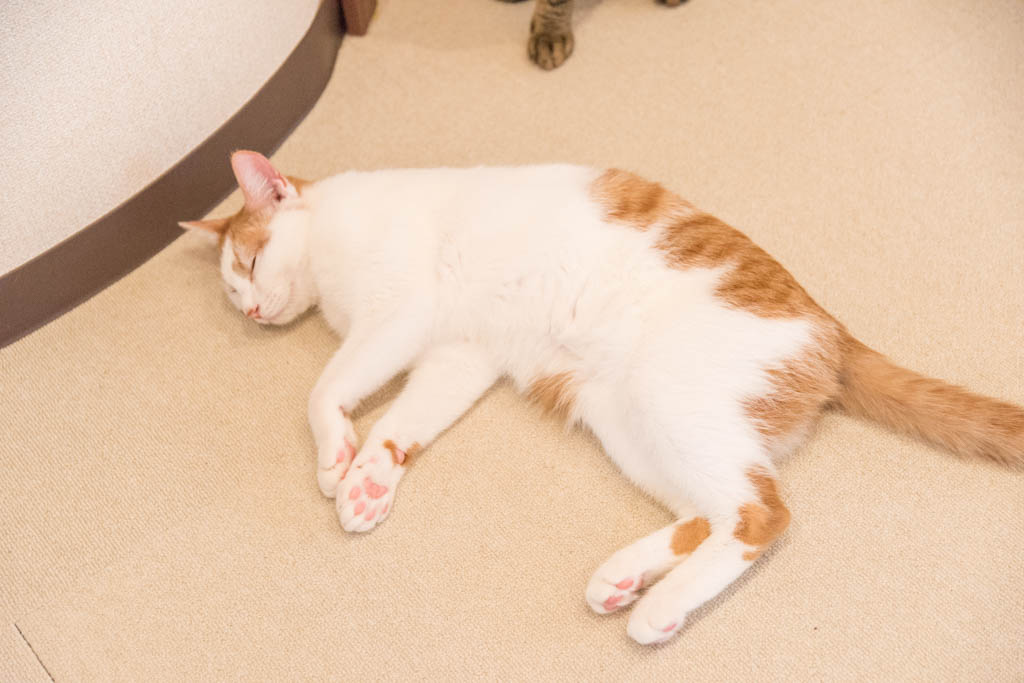 This cat as well.
Price and Option
150 yen every 10 minutes
※ For those under junior high school students ¥ 100 every 10 minutes
Full time
(you can drink anytime)
2,500 yen(week days)
3,500 yen(weekends)
set price(you can drink anytime)
2 hours 1,500 yen (weekends 1,800 yen) 
3 hours 2,000 yen (weekends 2,30 yen円)
Other stuff
drink 350 yen
snacks for cats 500 yen
bottle drink 120 yen
Limited to 2 groups per hour, 5 years old to elementary school students can enter.
(Only accompanied by adults over 20 years old)
Yahoneko's point
There are no smell.
There are many comics.
It is loved and prosperous by local people.
From children to the elderly.
You can hug cats.
Shop information
Takara building 2F 1-10-15 Fujimidai Kunitachi
It's located in 3 minutes from north exit of Yaho station (JR Nanbu line).
Business hours: Weekdays from 13:00 to 21:00 (Last entry time 20:30)
Saturdays, Sundays, and holidays from 11:00 to 20:00 (last entry time: 19:30)
Irregular holidays
URL:Yahoneko
TEL:042-848-9431
My cat cafe ranking
It's my personal ranking that went to various cat cafes and became a cat cafe meister (self-named).
Please refer to it when you want to play with friends, date, or want to be alone, or play with a cat in your family.
Nearby cat cafes