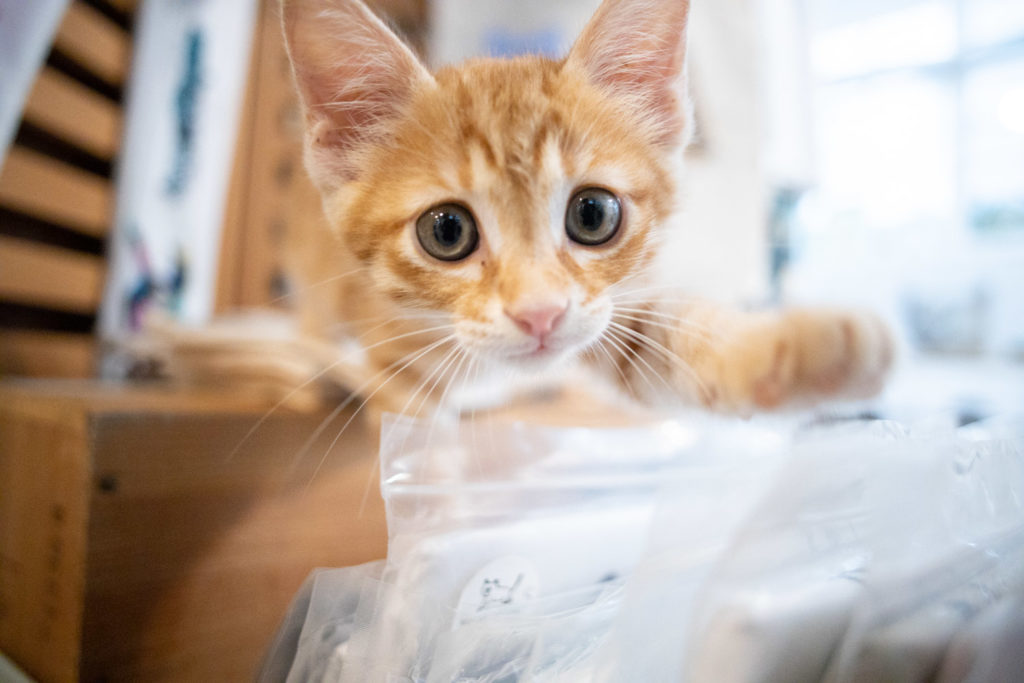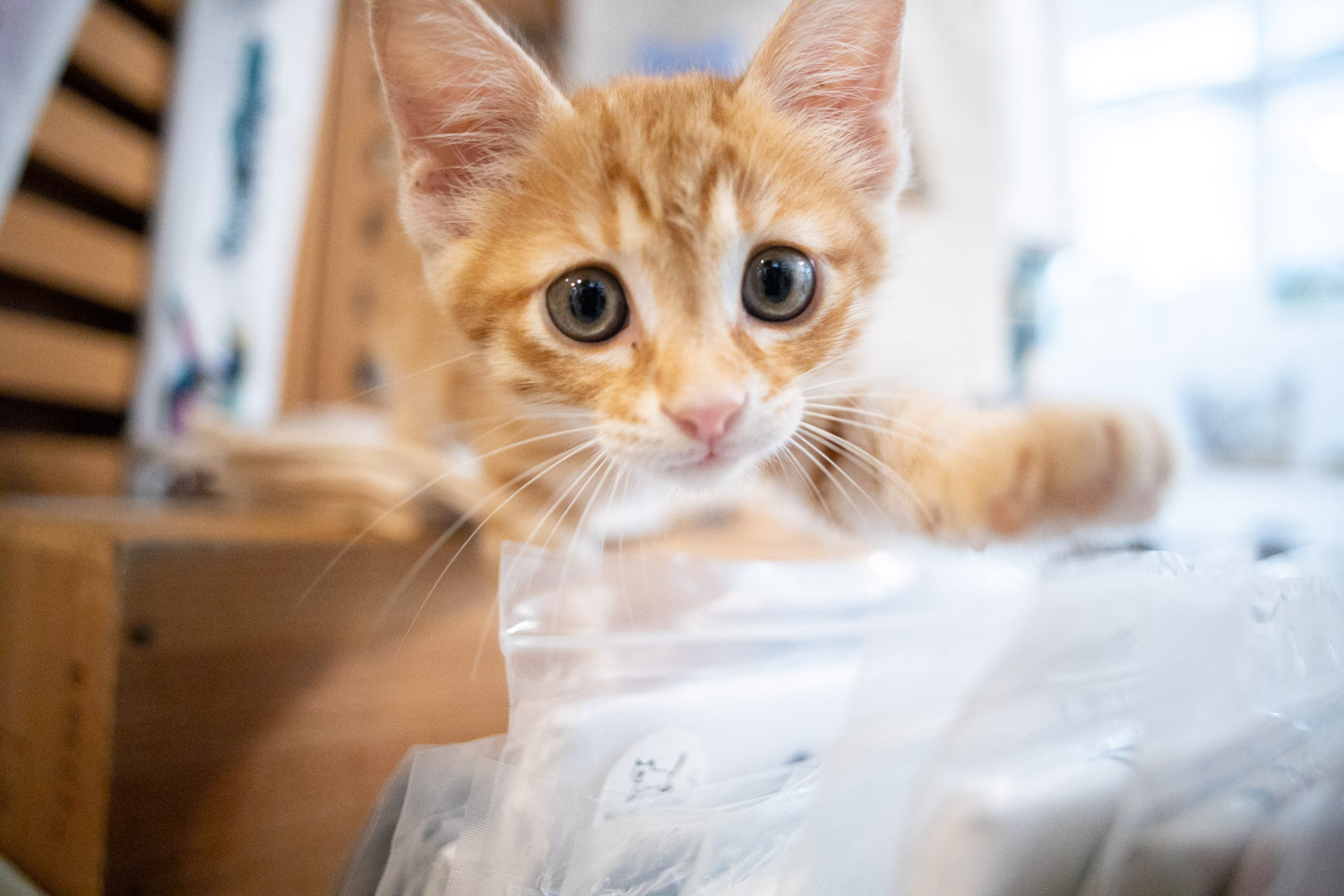 I went to Cats Inn Tokyo, a 5-minute walk from Shimura Sakaue Station (Mita Line) in Itabashi Ward. What was a cat cafe in Itabashi ! This store is special and is a store that carries out
"protective cat activities with an external profit."
There is no fixed fee, and it is in the form of a donation. Although the profit is out of sight, the shop looks stylish due to the owner's commitment. There was no smell at all and it was clean. Most of all, the cats were playing with them all the time they wanted to play, so it might have been longer with the cats than the camera … By the way, the money raised will be used for the operating expenses of this cat cafe and cat protection activities. Unlike common suspicious organizations, it is used properly for cats so let's donate with confidence. Let's go to the review!
[Review] I went to Itabashi Cat Cafe, CAT'S INN TOKYO!

Movie of CAT'S INN TOKYO
Place of CAT'S INN TOKYO
Cats Inn Tokyo is a 5-minute walk from Shimura Sakaue Station on the Toei Mita Line. Because it is a little deep from the sidewalk, it may be courageous to enter without knowing.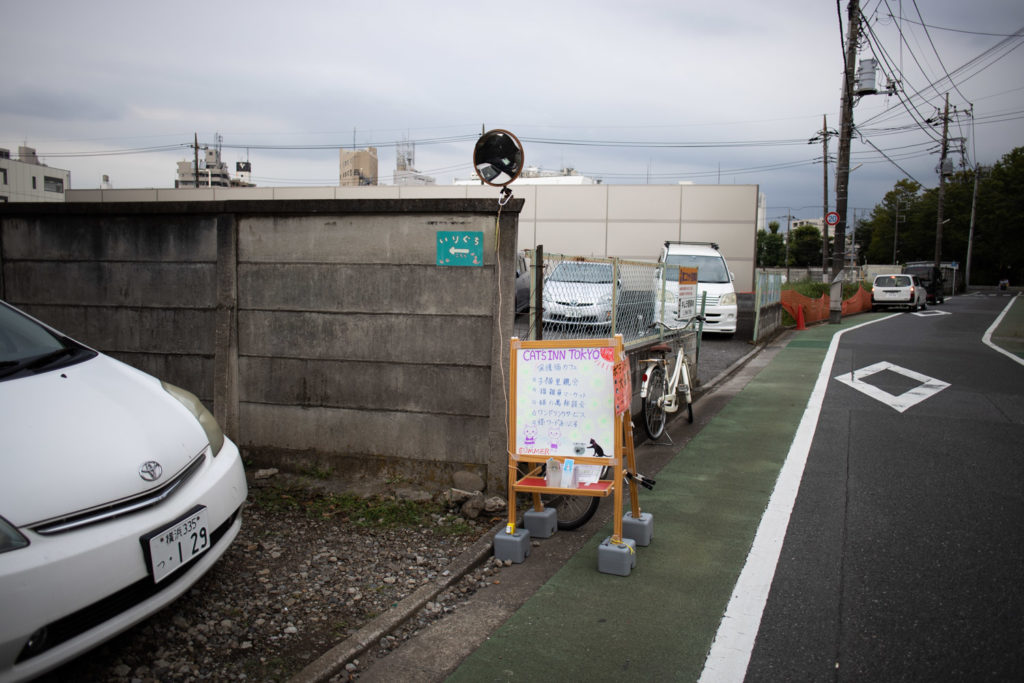 What kind of shop is that …! ? Please rest assured. Enter this parking lot on the left side.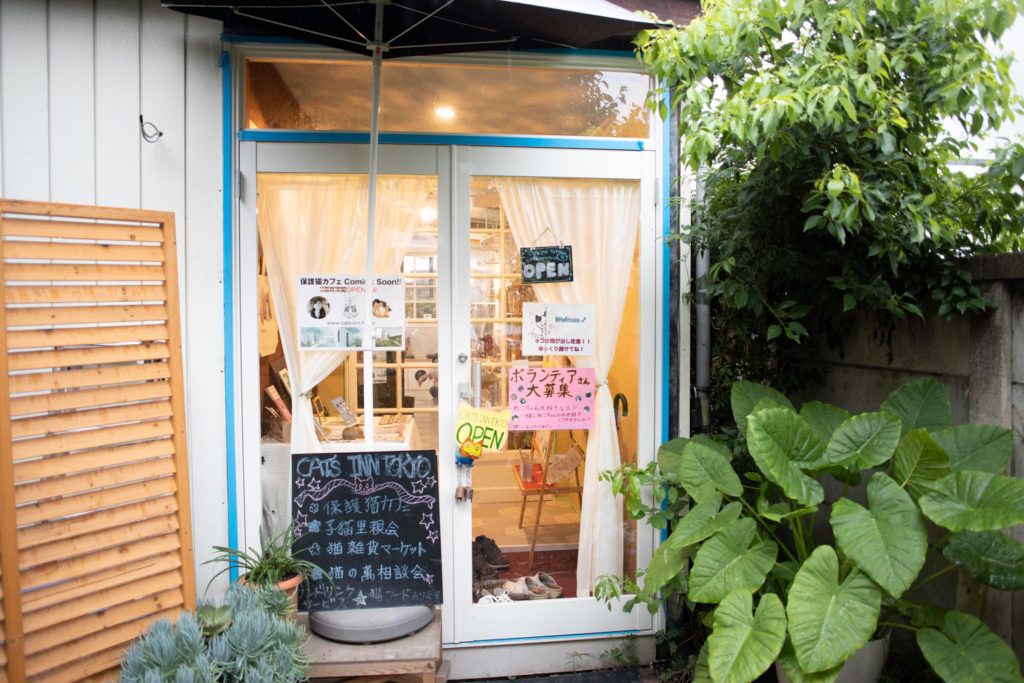 You should see the entrance as soon as you do. It 's a bright entrance, so it 's easy to get here.
Enter CATS INN TOKYO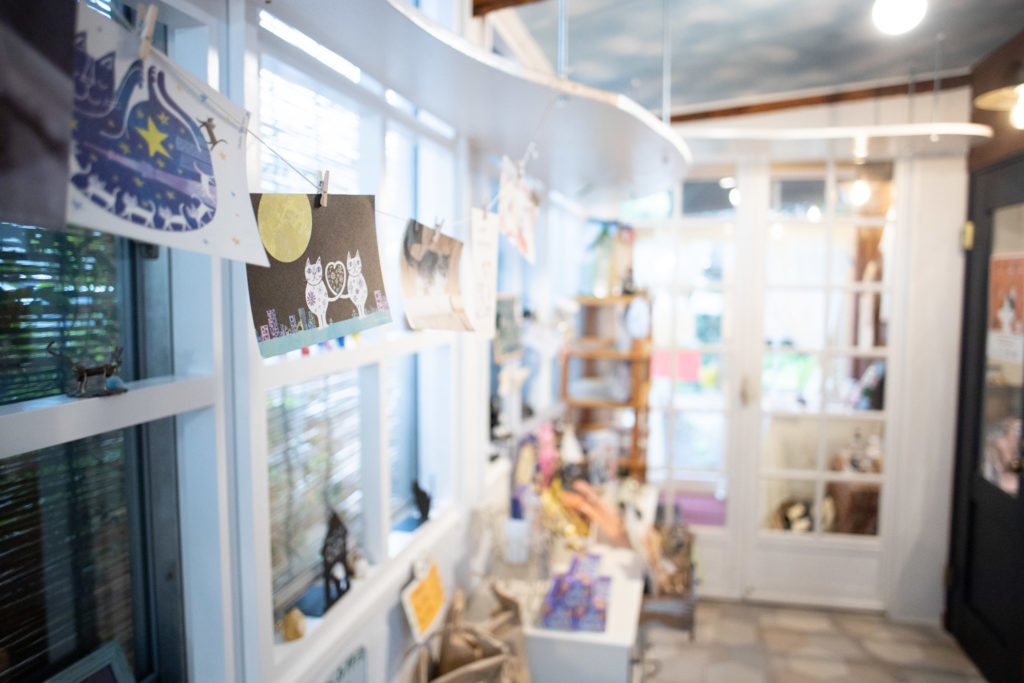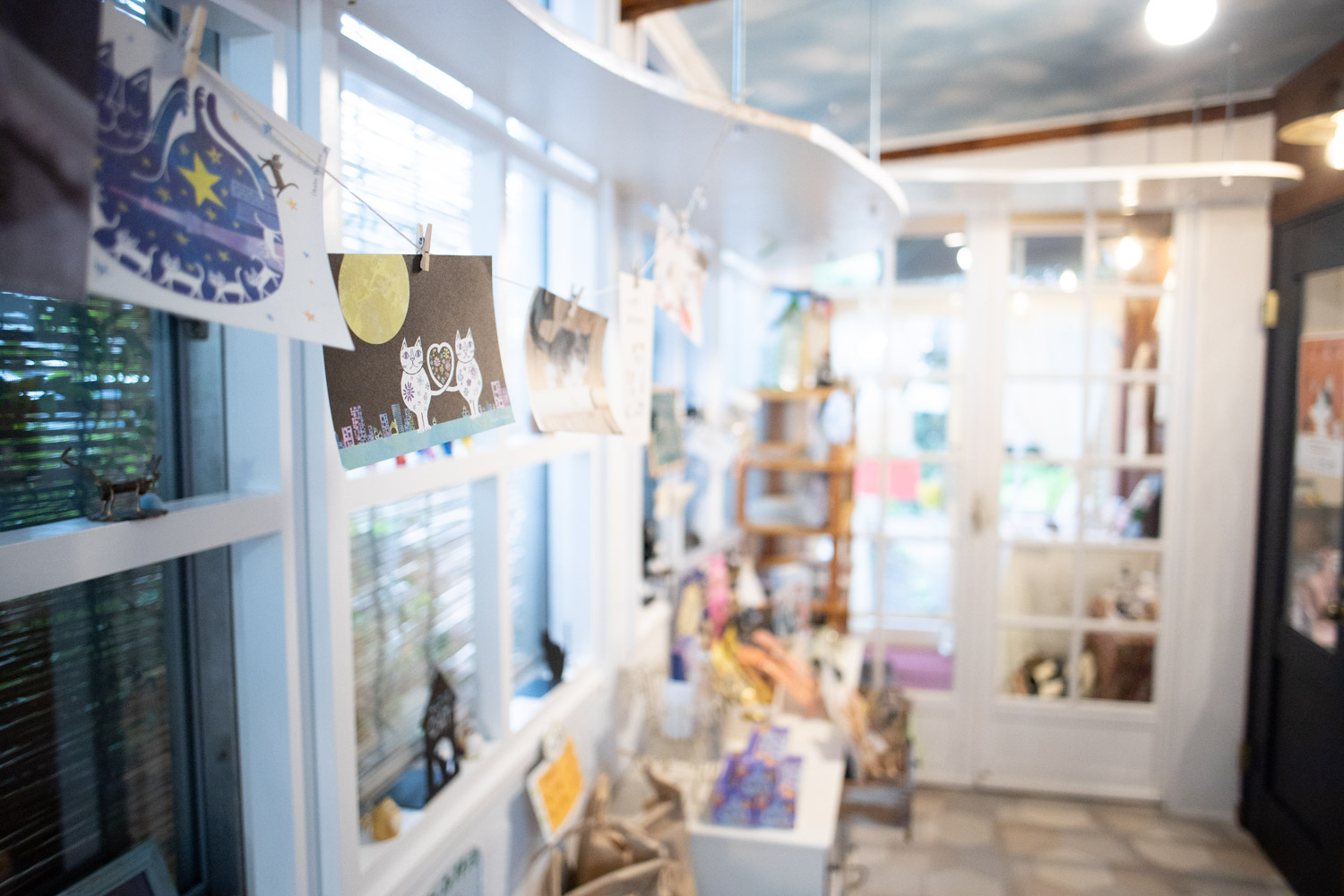 The store is full of goods and it feels very lively.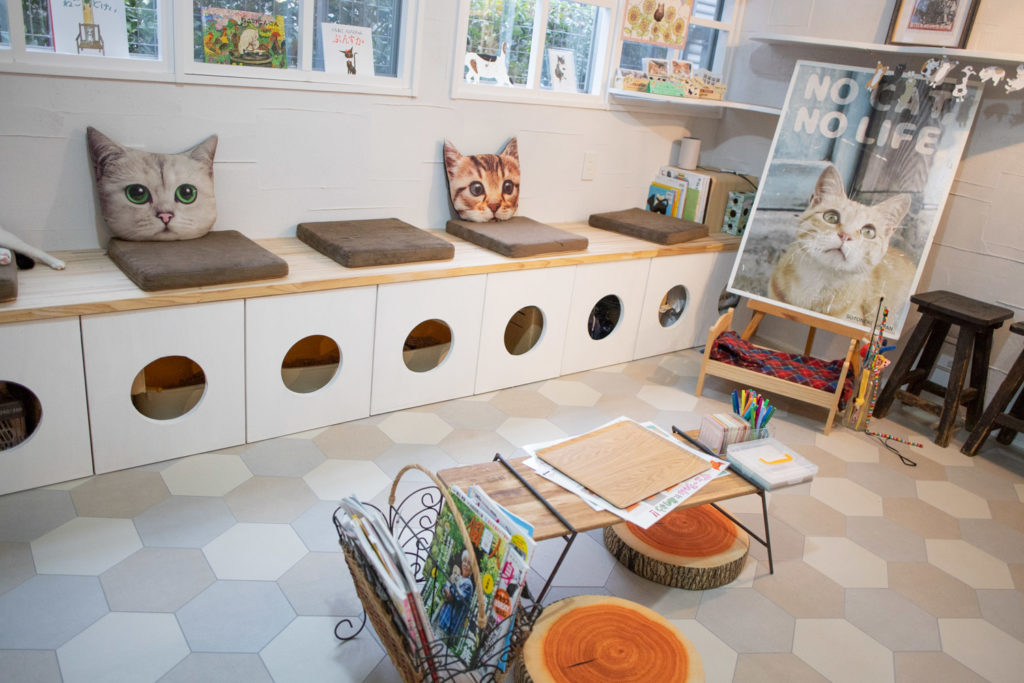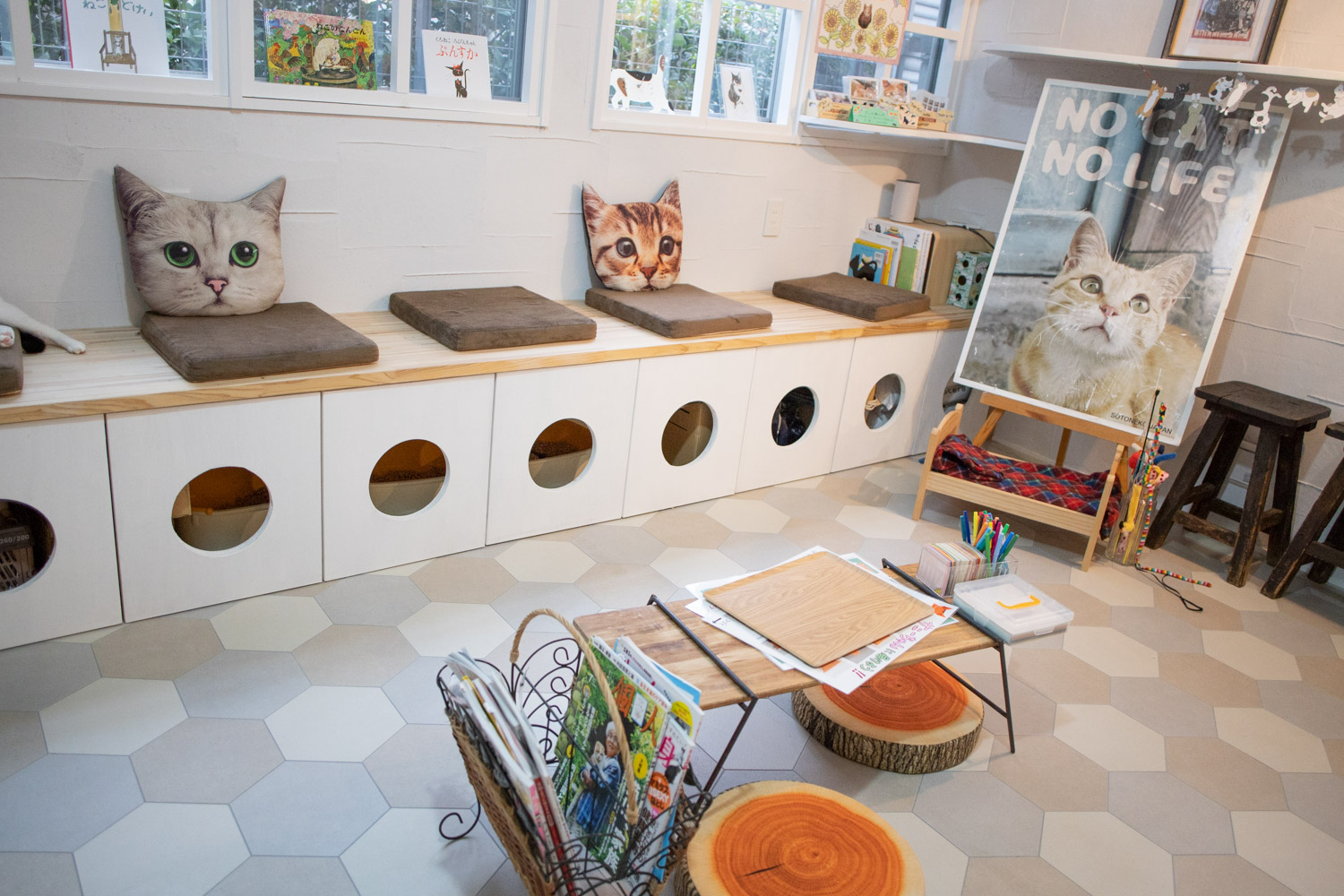 Of course, there is also a relaxing space. It feels pretty good!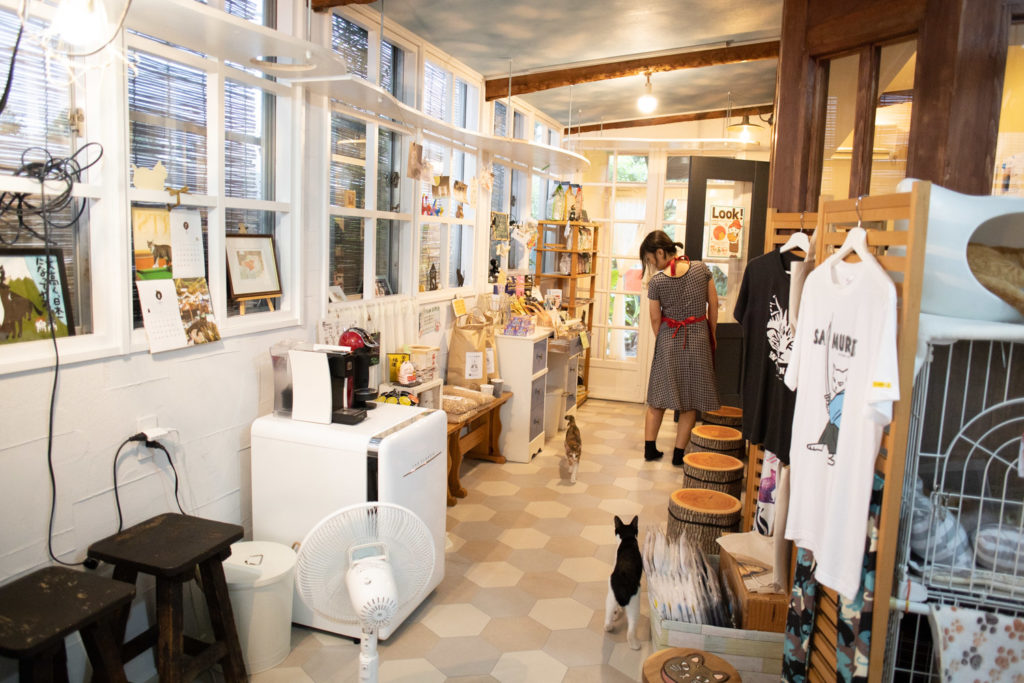 I was alone this day, so I was able to relax. The best …!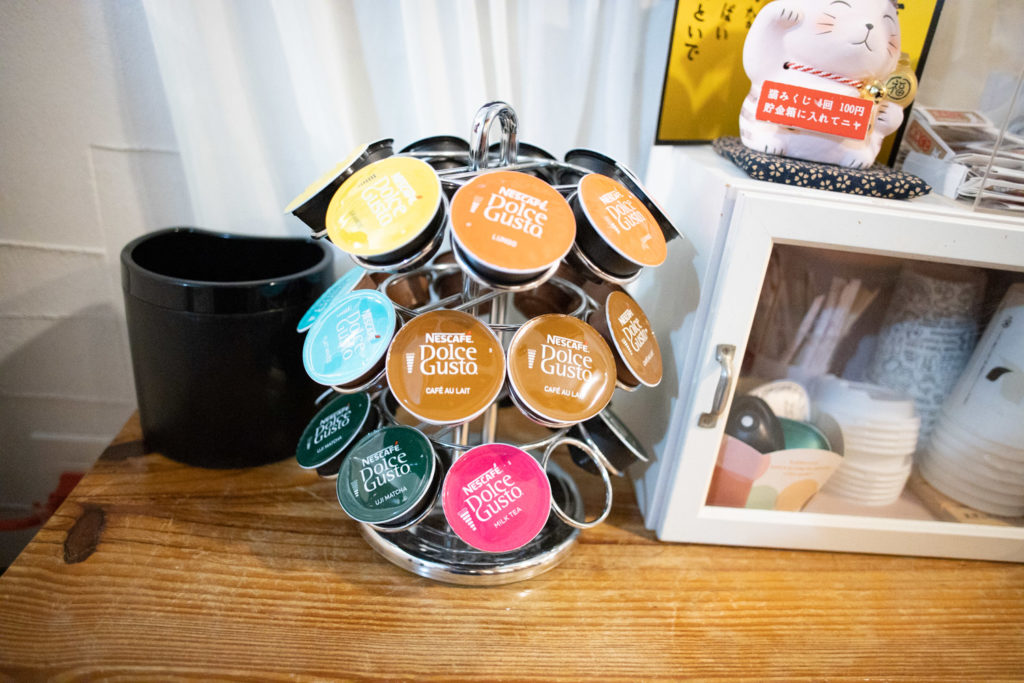 The fee is donated, but one drink is free. There were Dolce Gusto (a coffee that is better than instant coffee) and water. What is generous...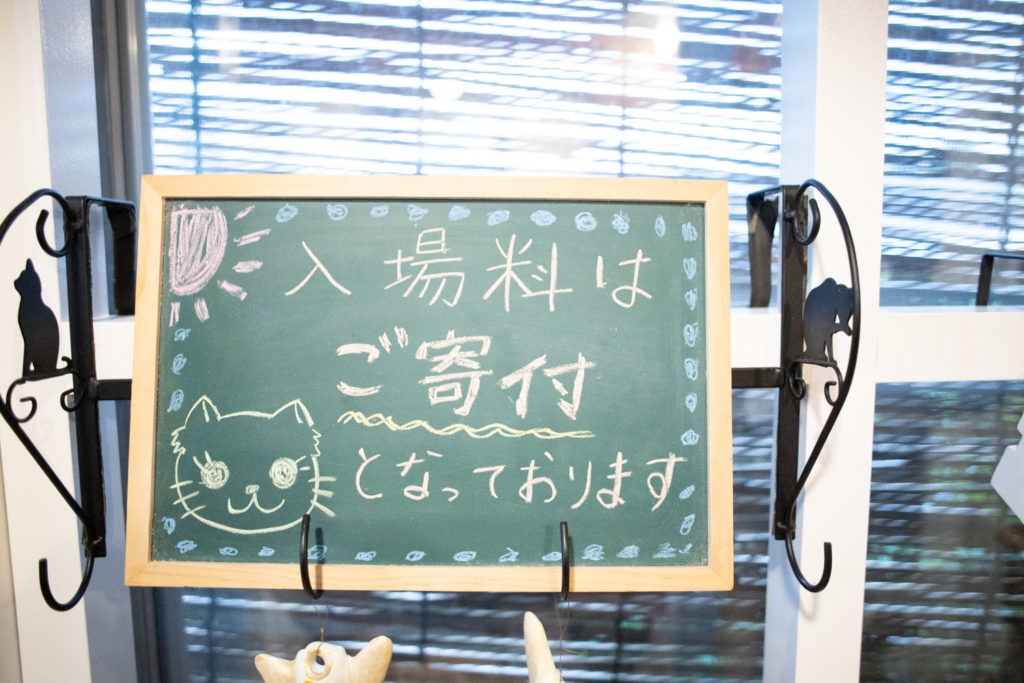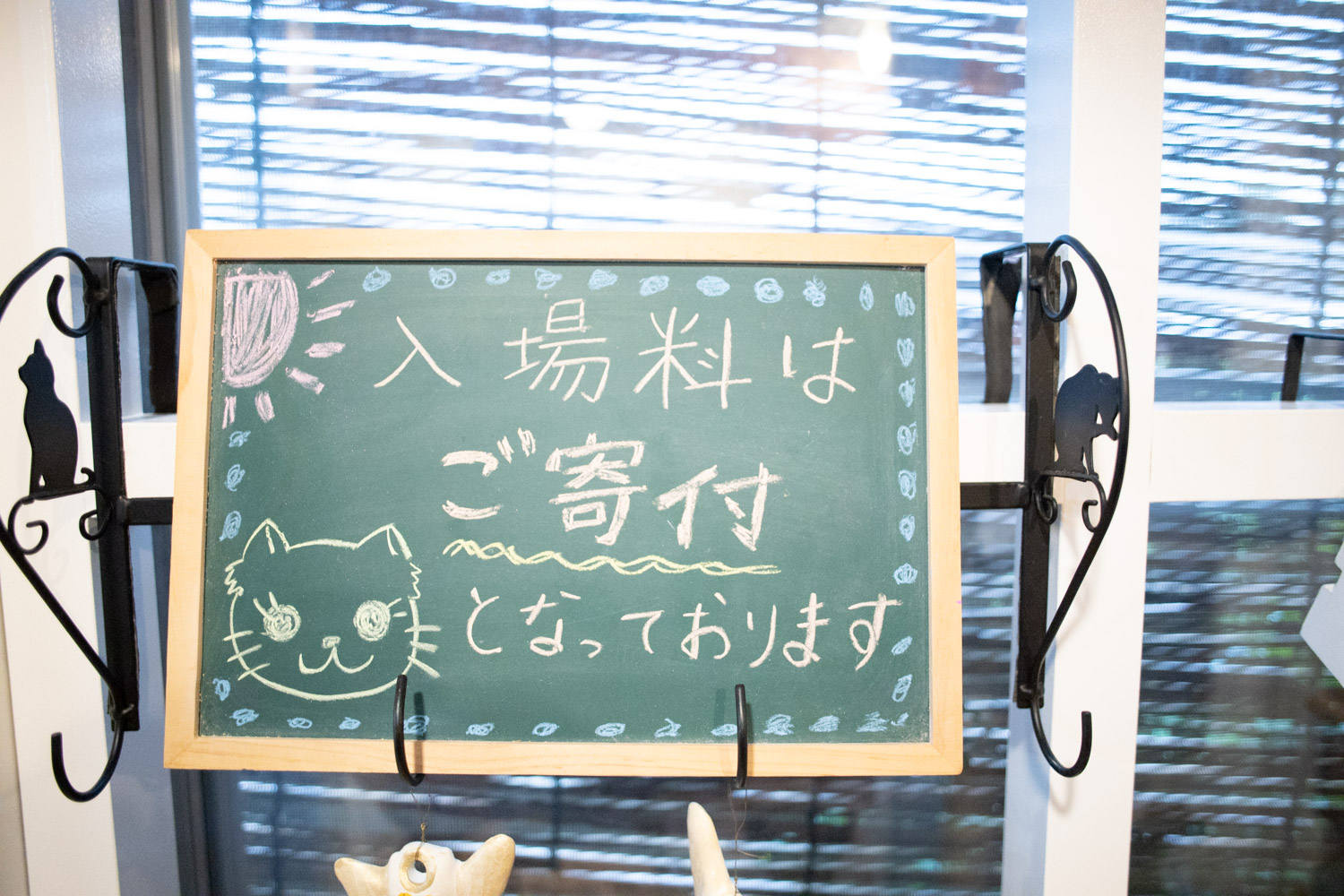 And there is no fee, and I'm worried about how much it would be better to make a donation. For the time being, the 60-minute average of a cat cafe is about 1100 yen to 1500 yen, so it might be a good idea to use that as a guide. Of course, donations can help protect cats and help them if they are injured or sick. If you have an oil field, you can donate hundreds of millions of yen. Let's keep it at a normal level without overdoing it.
Cats of CATS INN TOKYO
The cats here are protected cats, so you can be foster parents.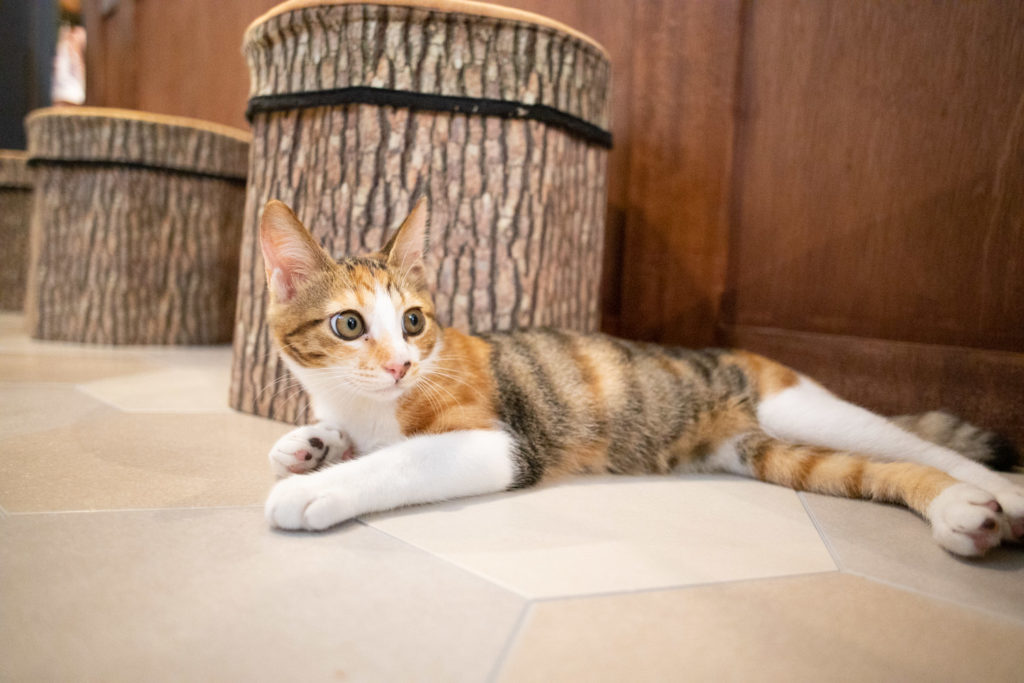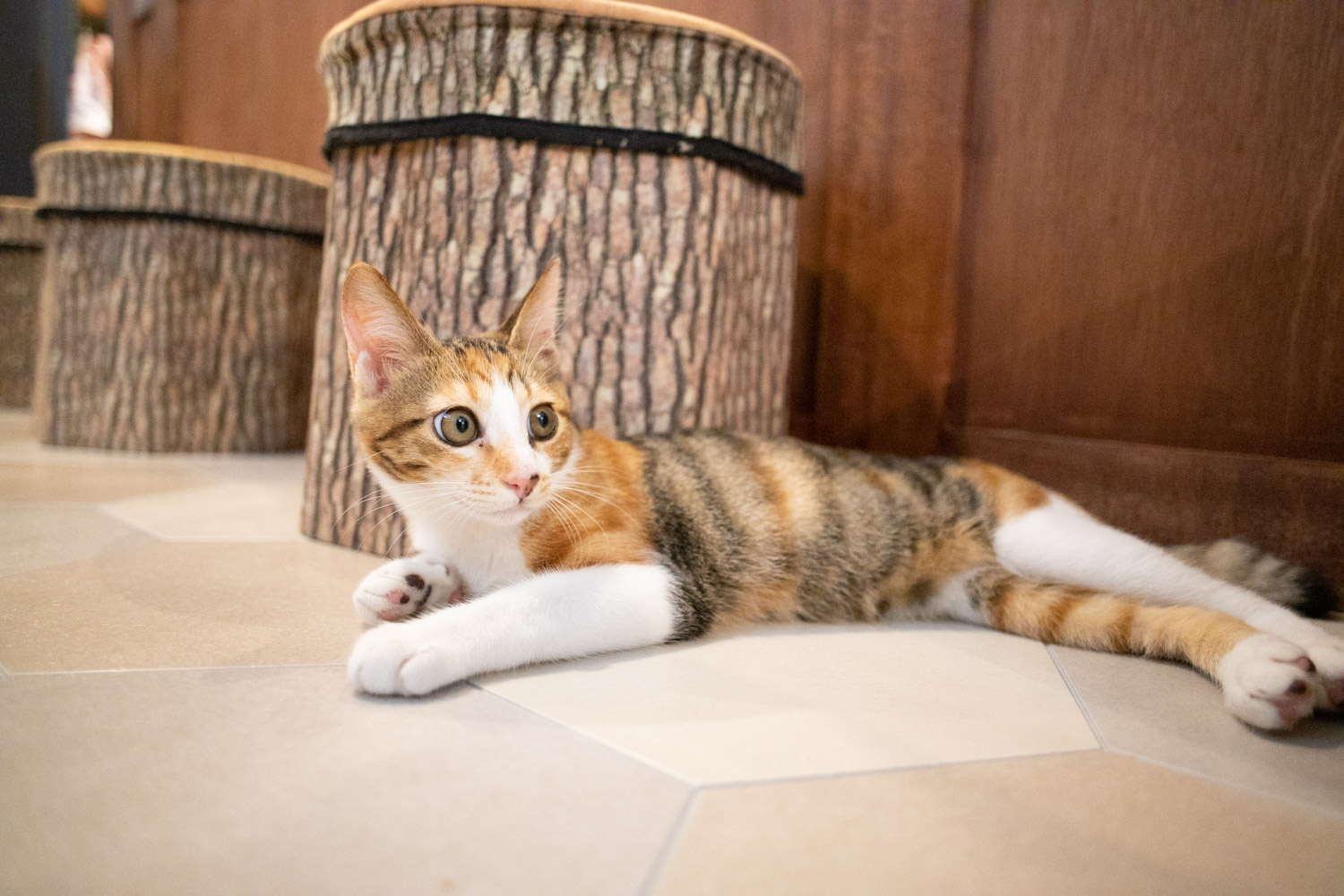 The cats here are relatively young, so there are only small cats that want to play.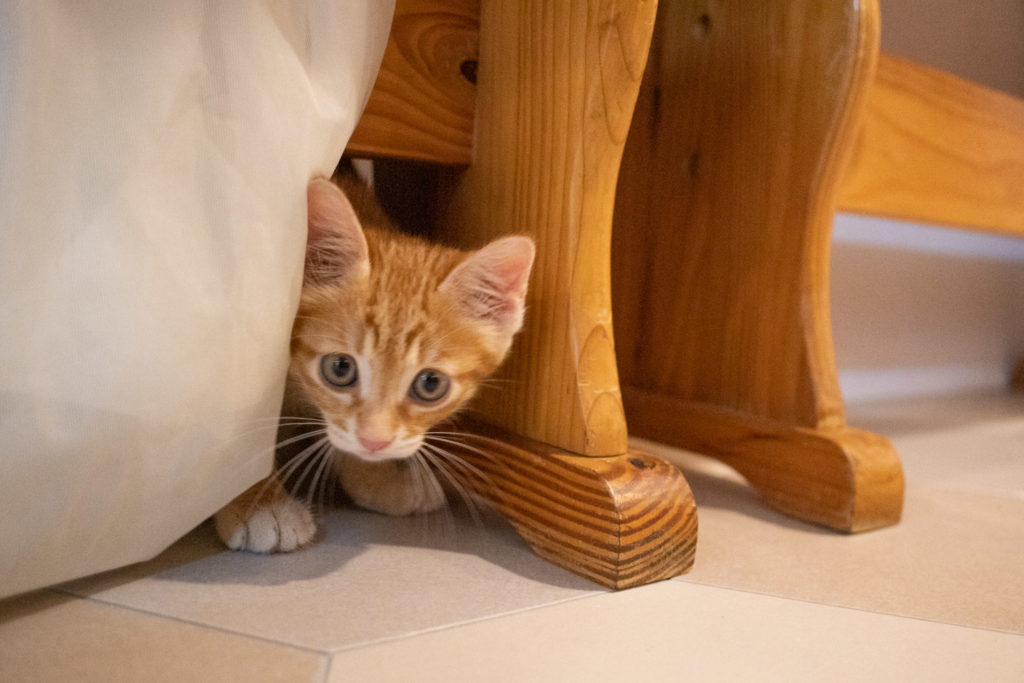 This girl was so small that I was surprised at first …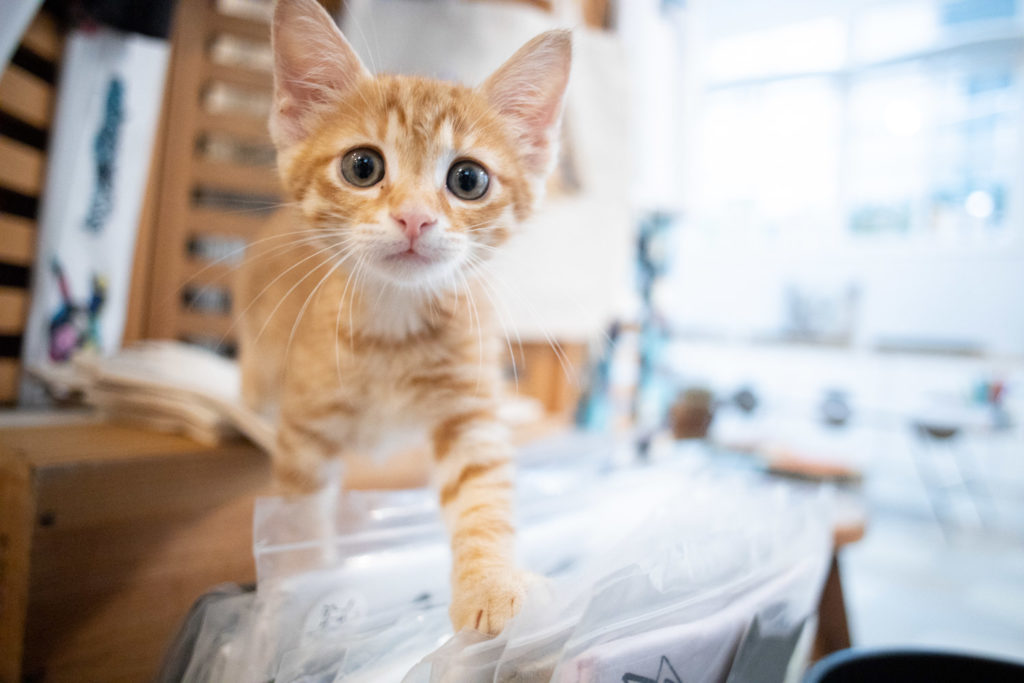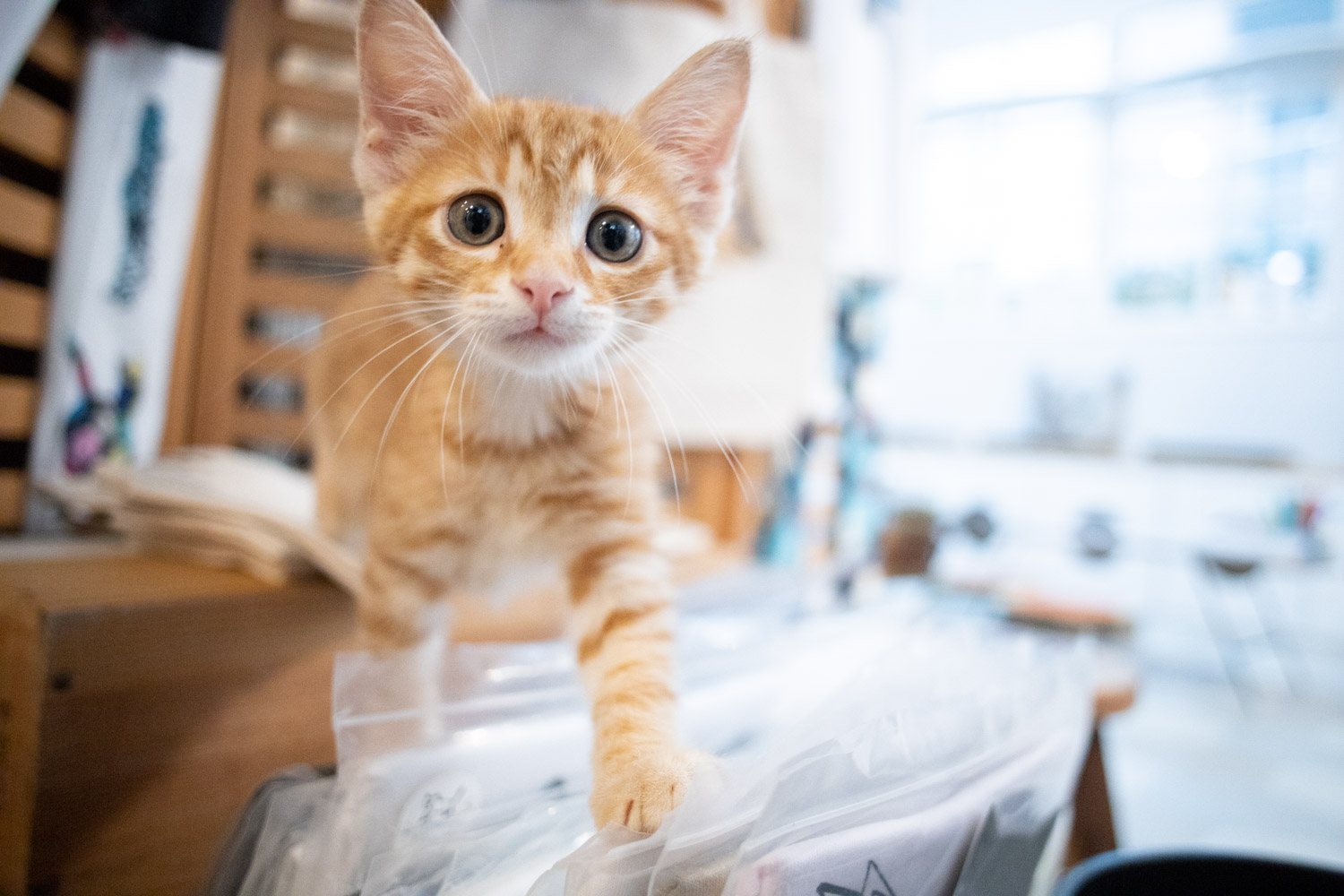 He quickly got used to me. Cute. Very cute...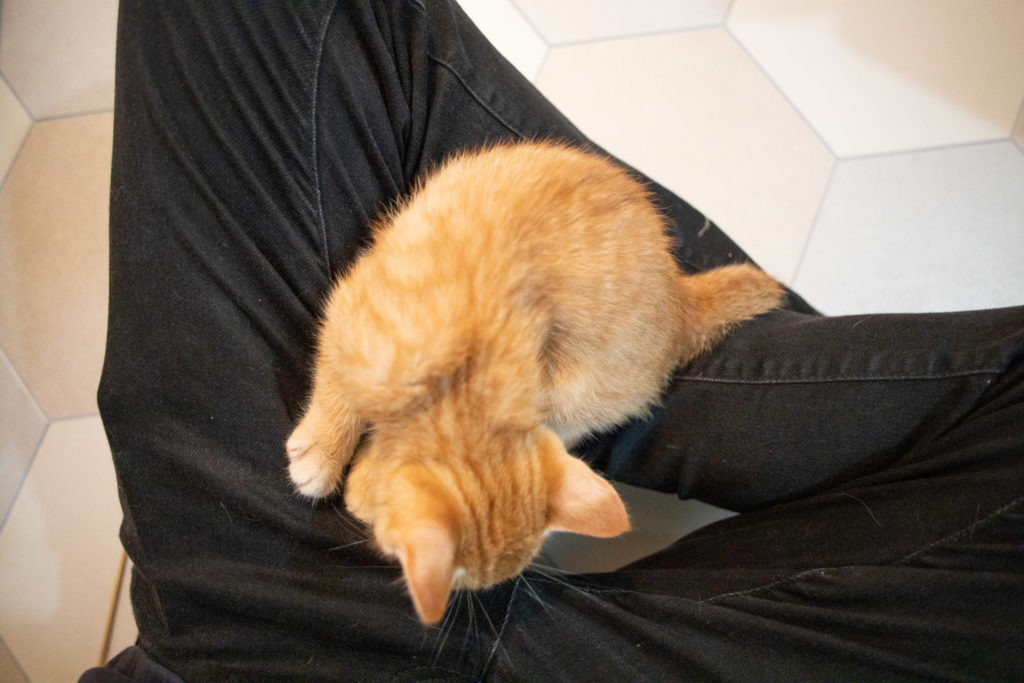 Good service to get on my lap.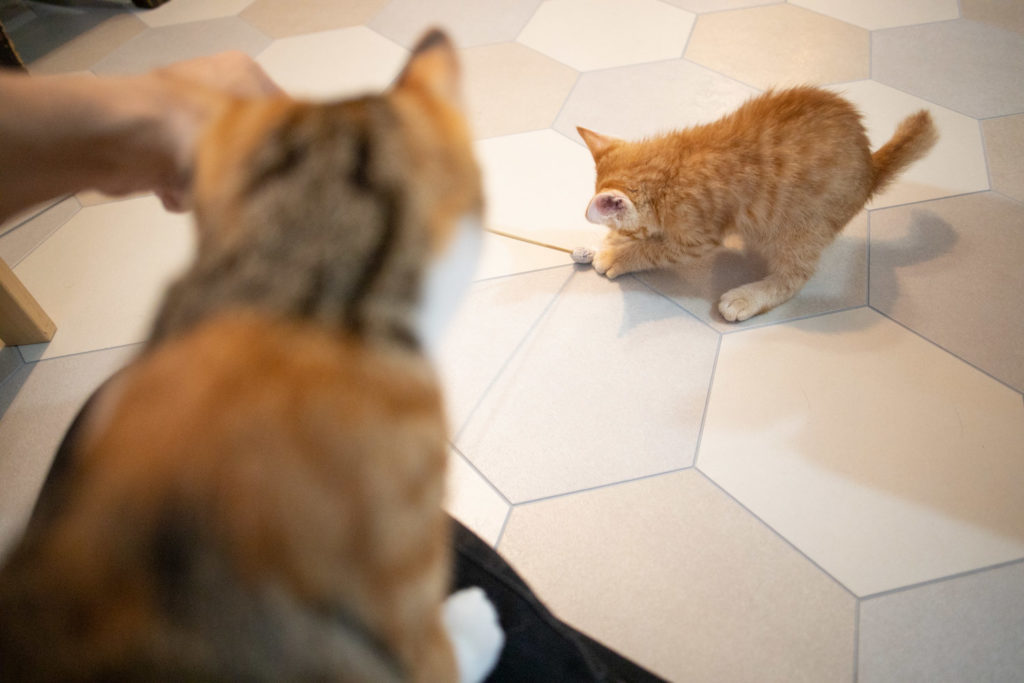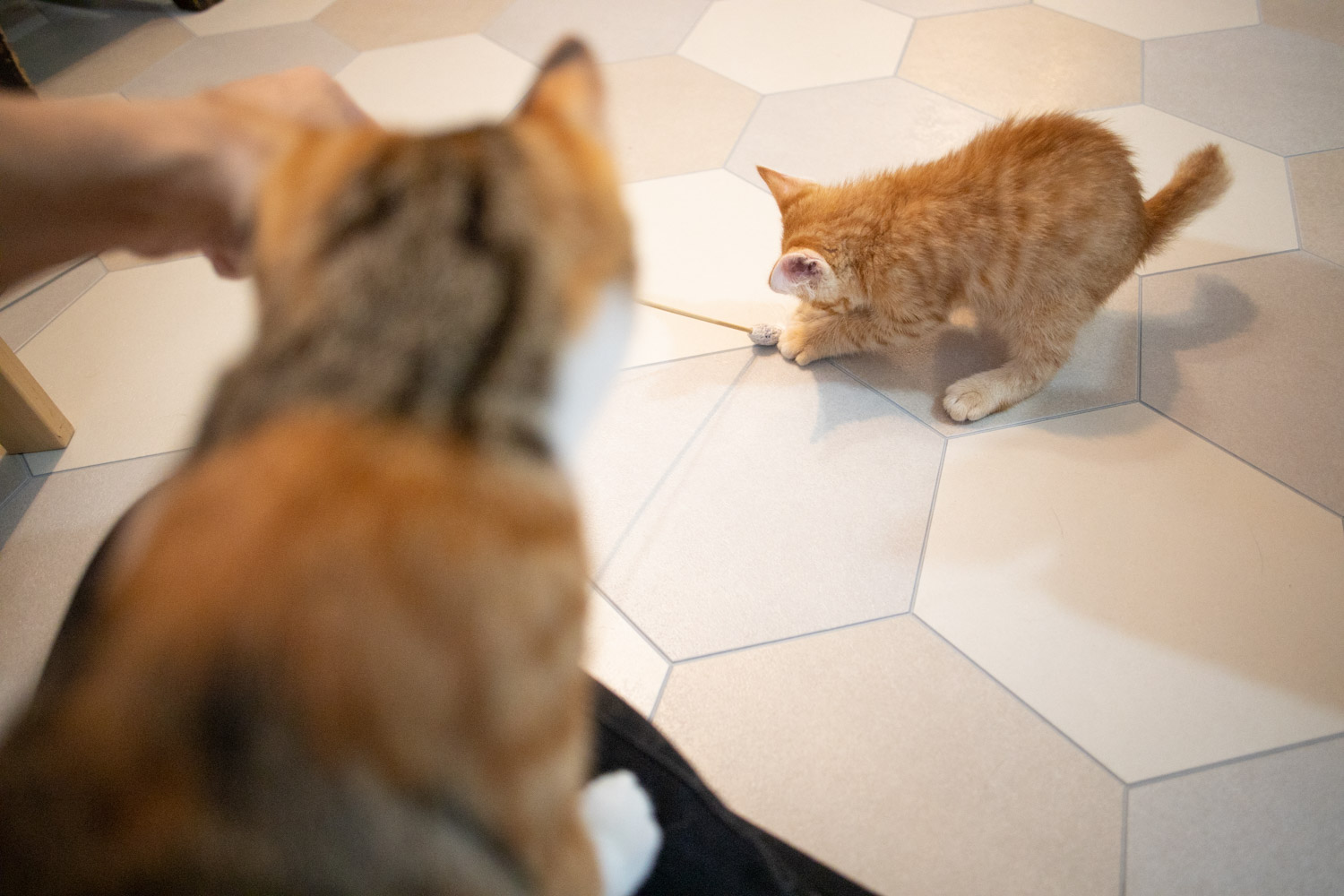 While playing another cat on my lap, I was playing with a kitten.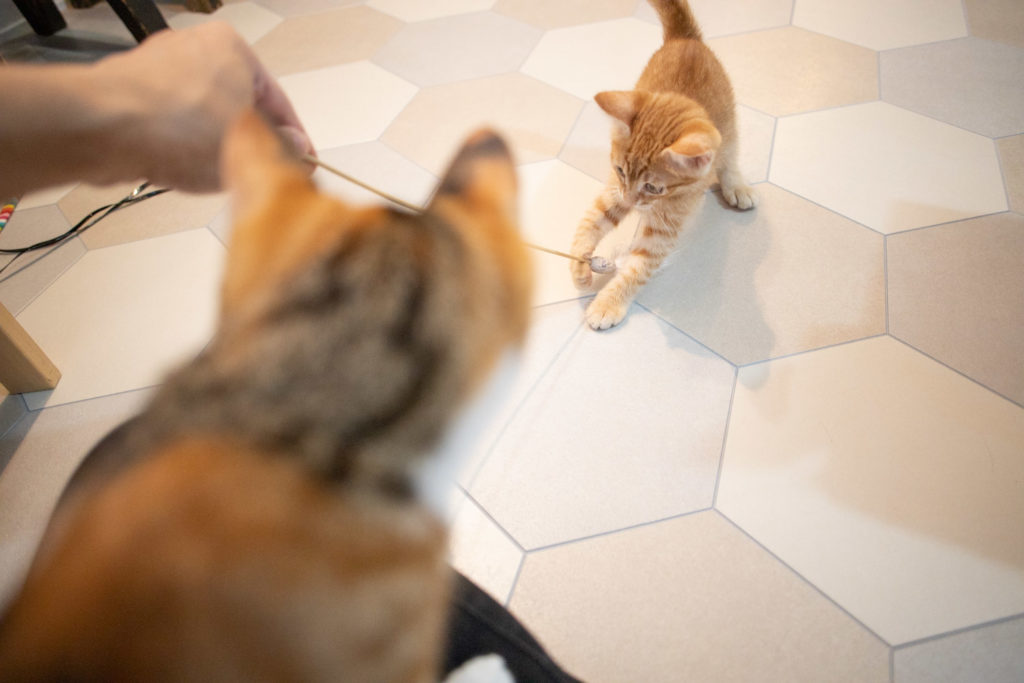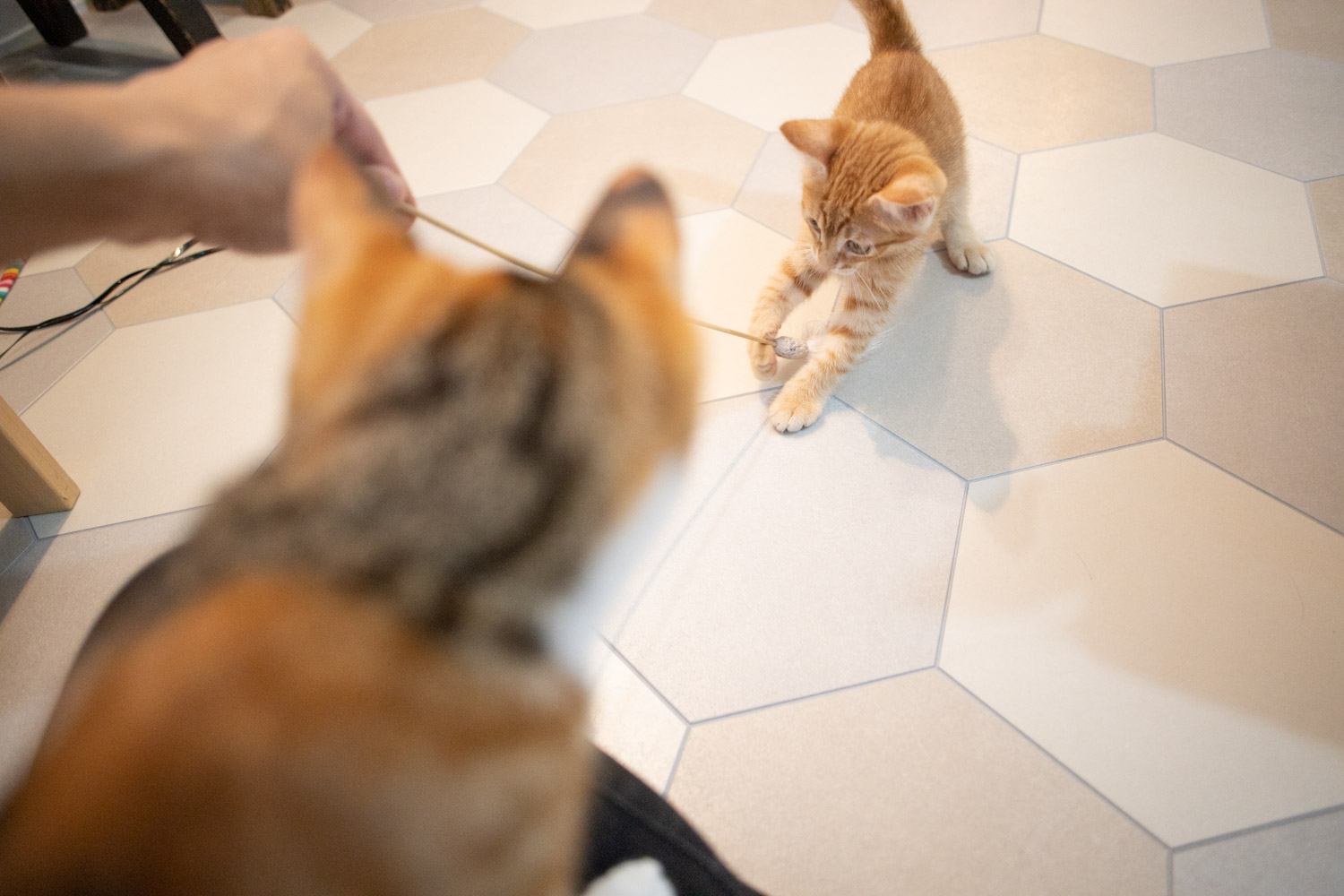 He is too cute.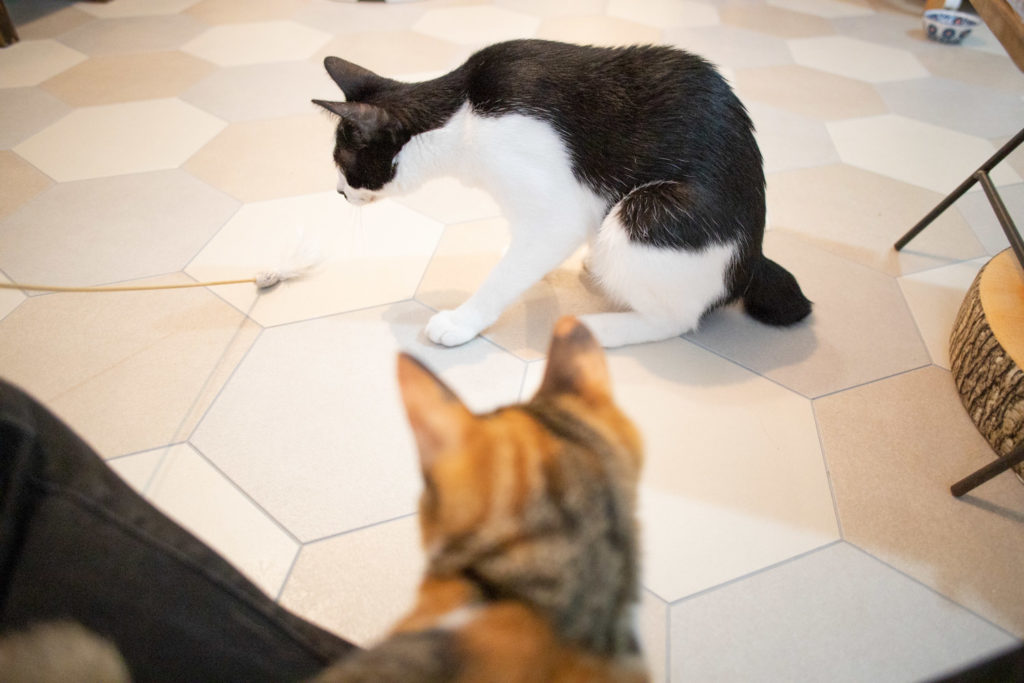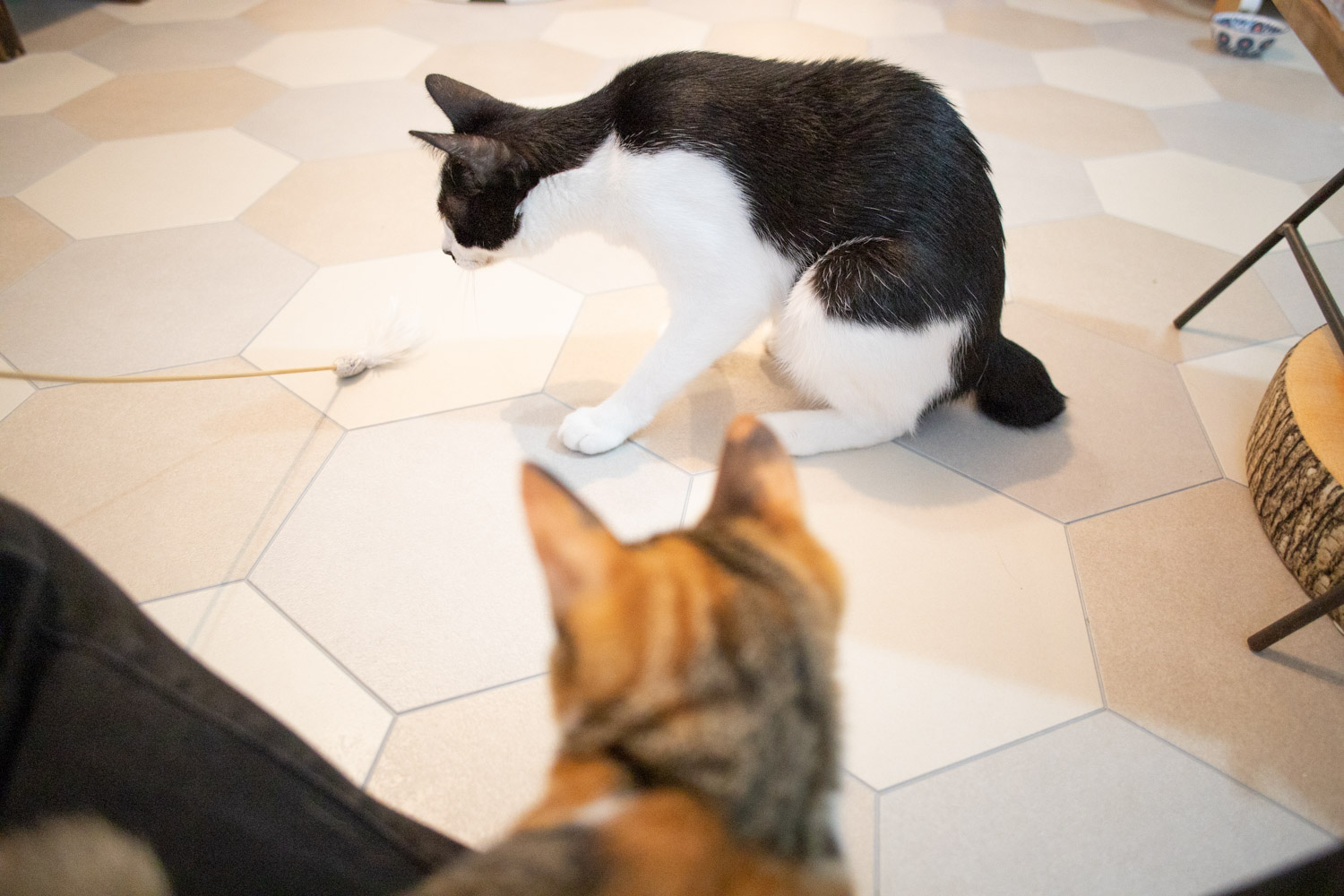 Other cats are also very interested in toys.
"Is it okay to play…?" Where the cats are checking each other (maybe)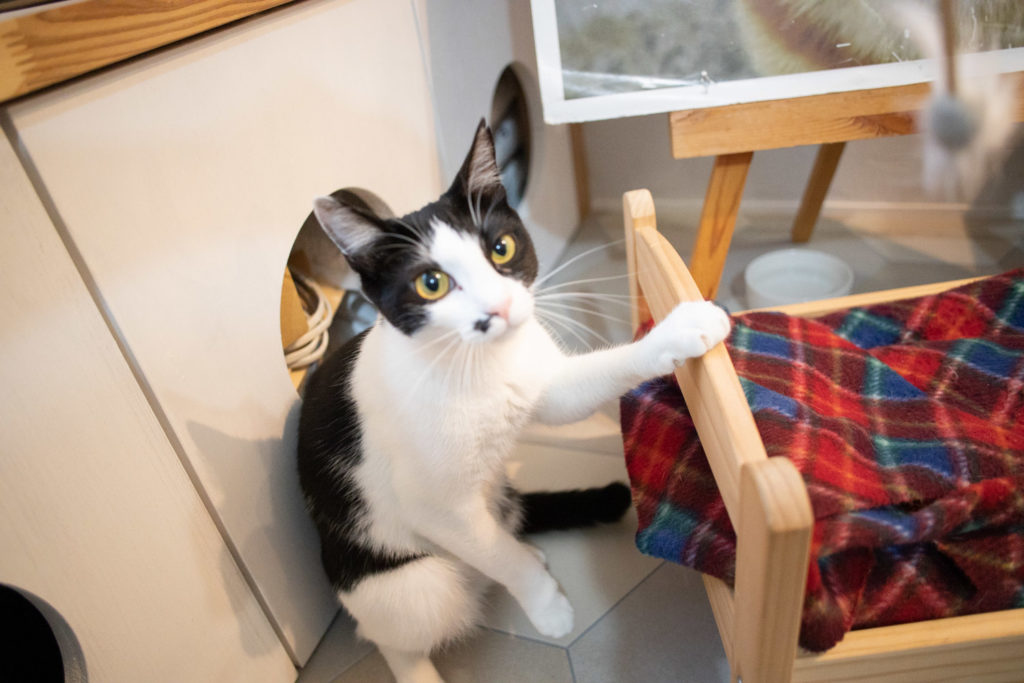 You may not be allowed to stroke until you get used to, but it was OK if I stroked after playing for several tens of minutes. Quick to forgive!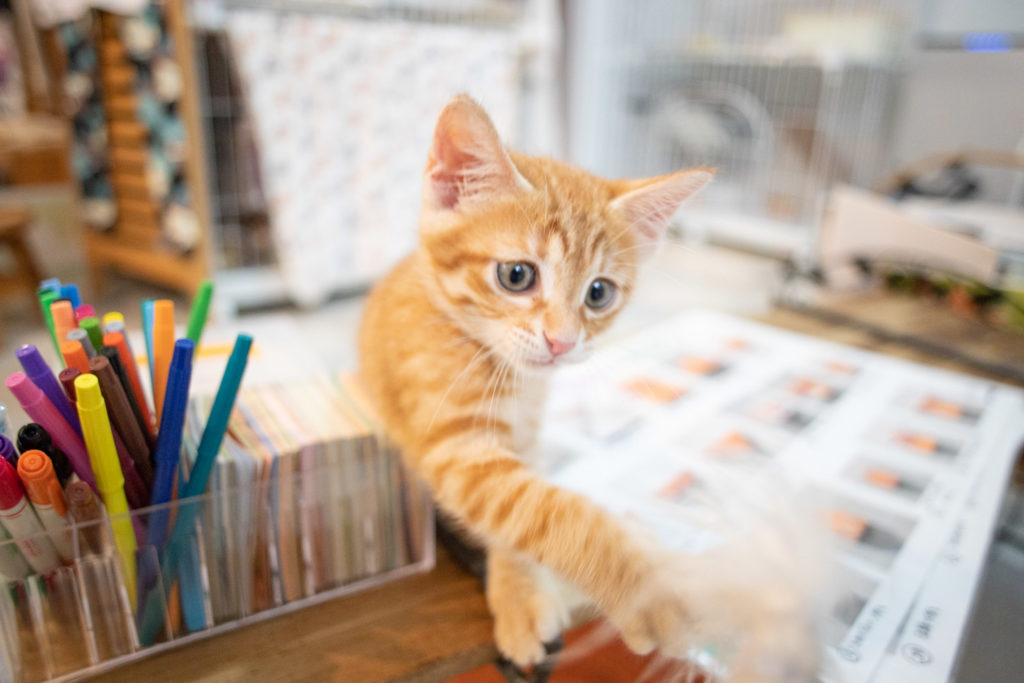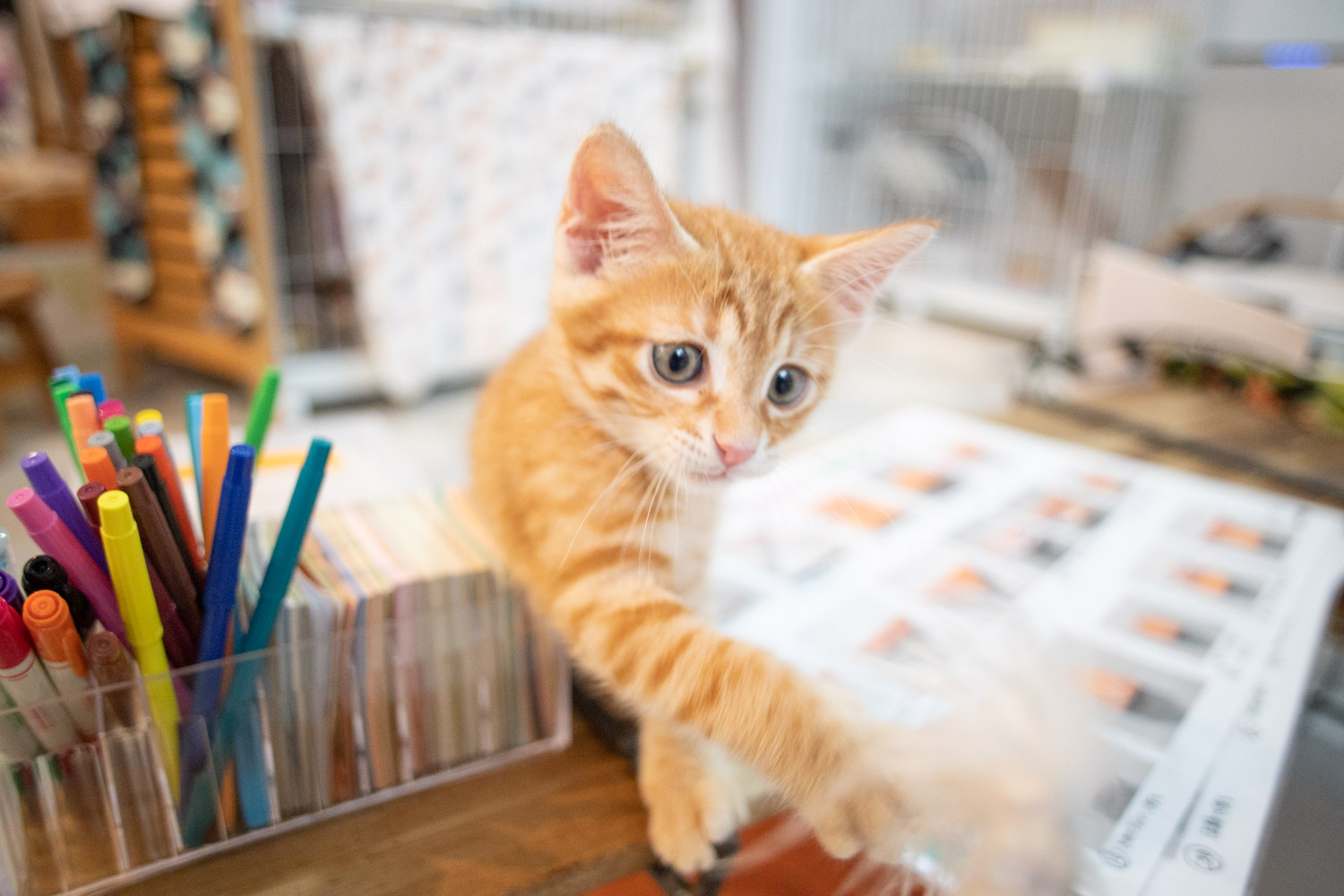 And this cuteness.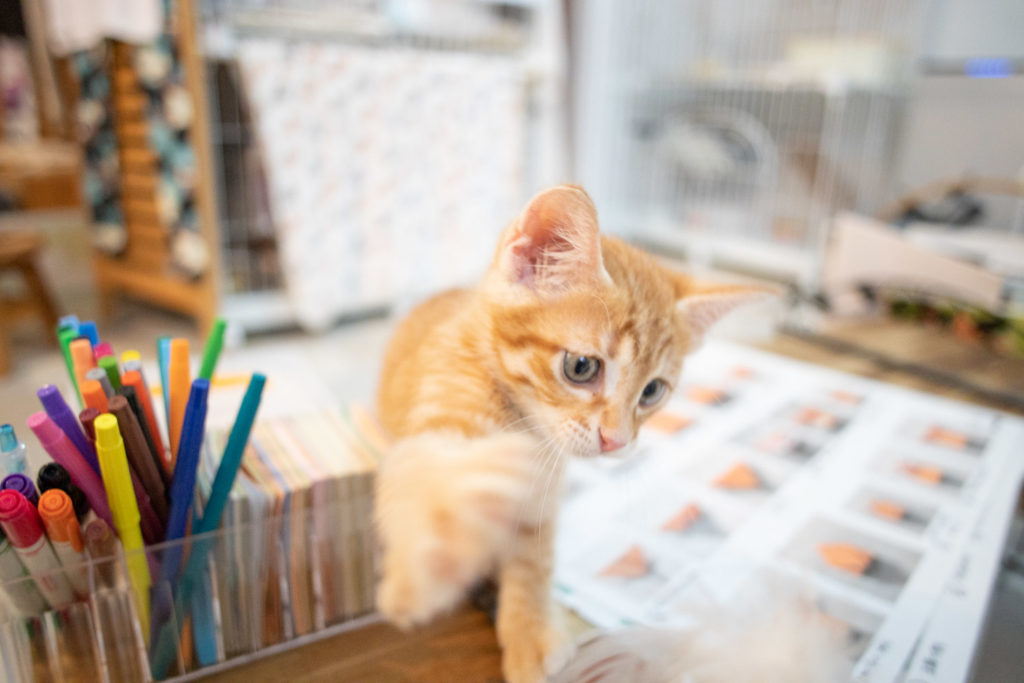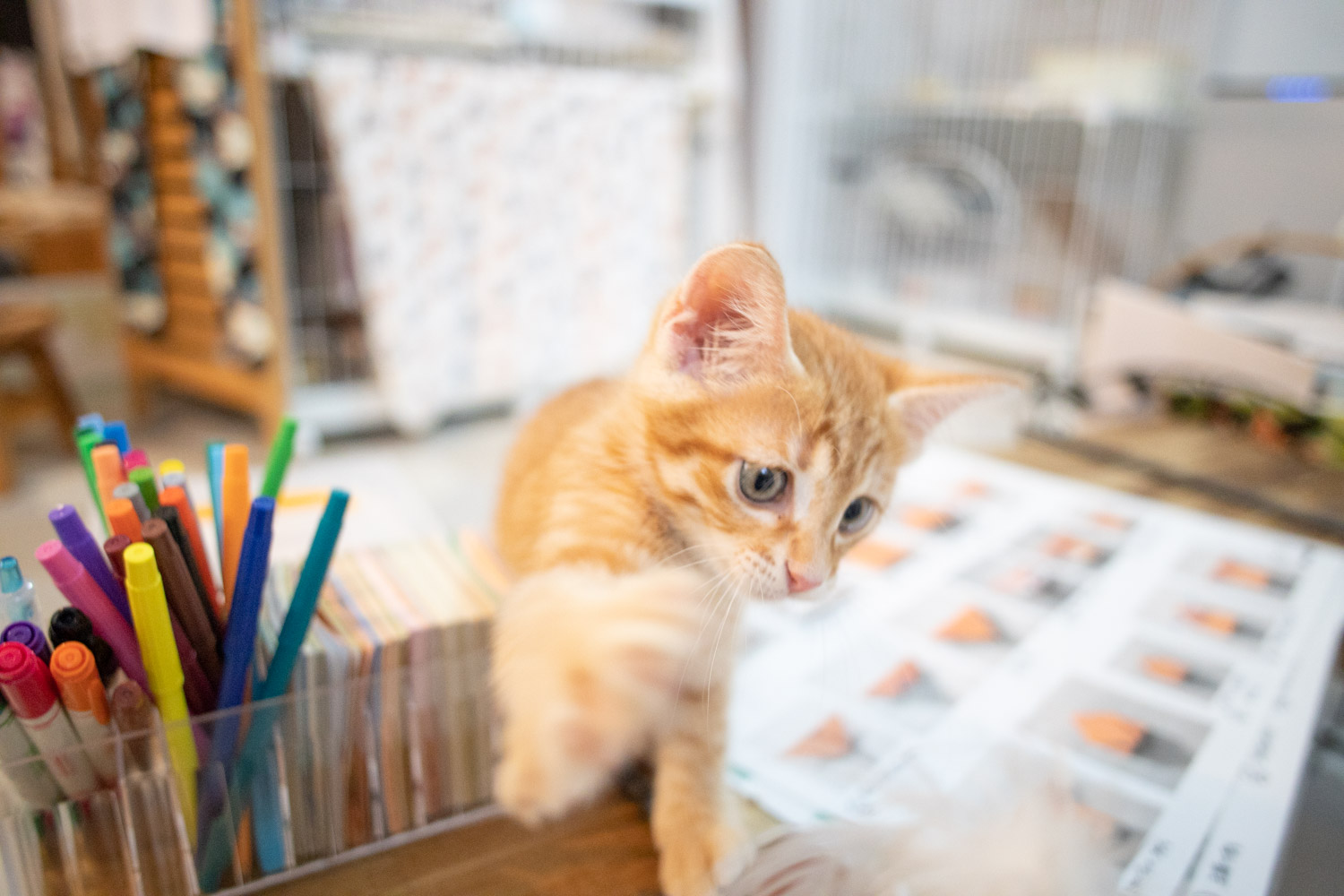 Unbearable...!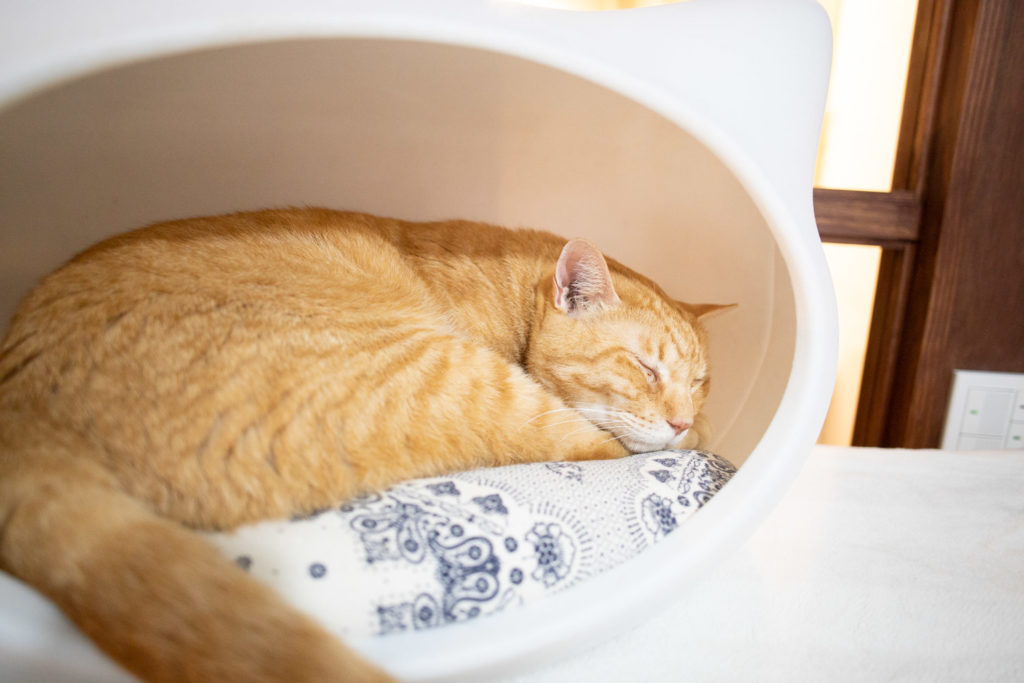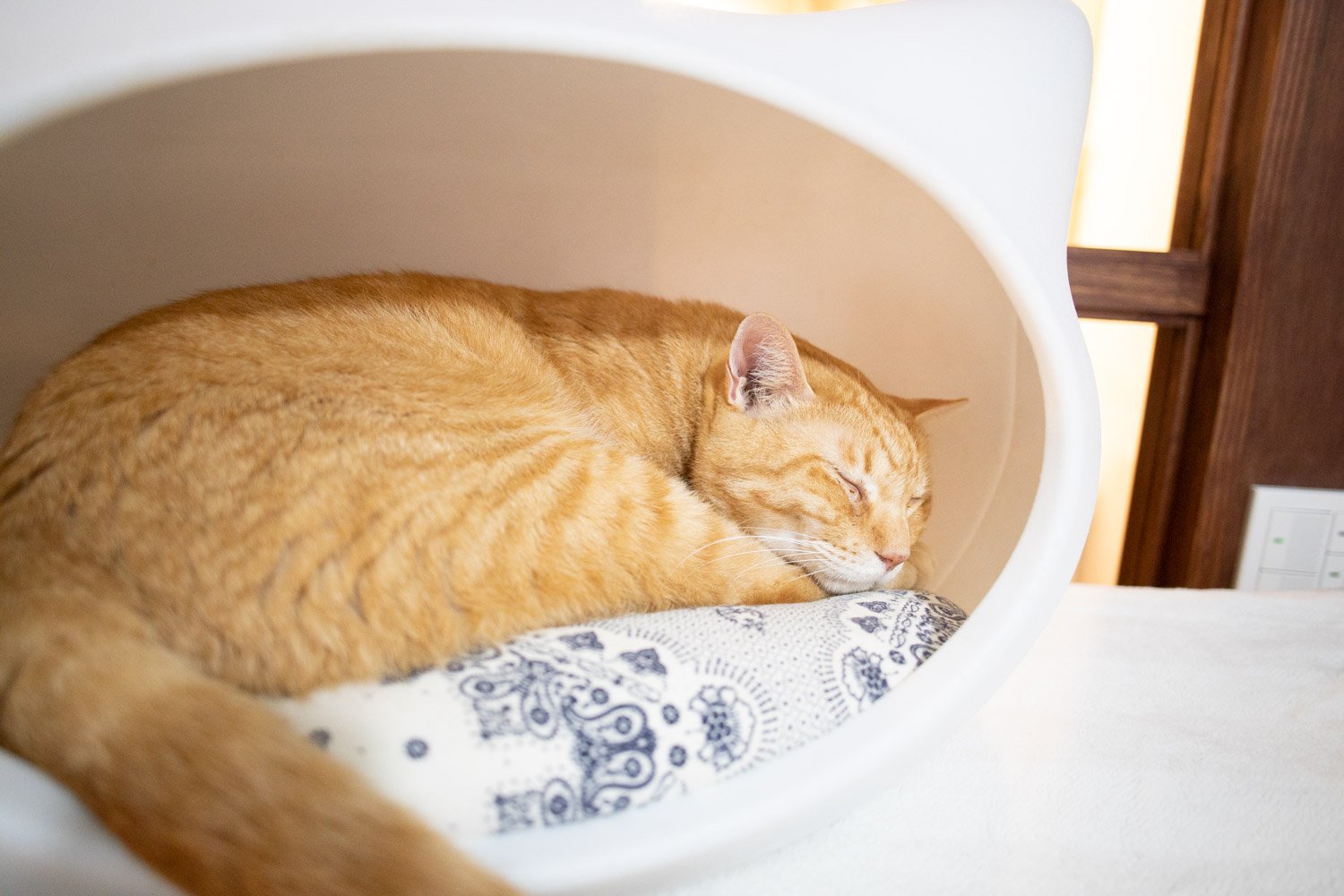 This is the oldest cat store manager. He is Massive...and pretty big!
Charge・Option
Donation system. In my sense, I feel like I can put in as much as I can over 1,000 yen. I stayed for about 2 hours, so I donated 2,000 yen. This owner is a trustworthy person so will definitely use it to protect cats.
Point of CATS INN TOKYO
No smell, fashionable shop interior
Cats are young and like to play very much
They can bite even a teaser.
Open every week on weekends and occasionally on weekdays (check with Twitter @CATS_INN_TOKYO)
There is also a plan to stay overnight for those who want to become foster parents but are worried about living with a cat
Shop information
3-4-17 Azusawa, Itabashi-ku, Tokyo
Opening hours: Saturdays and Sundays from 11:00 to 19:00 ※It is recommended to check if it is open on Twitter before you go. Regular holiday: Irregular holidays (Check on Twitter @CATS_INN_TOKYO to see if it is open on weekdays) phone number:050-5278-0663 Age limit:No If you are interested in volunteering, please call the shop.
My cat cafe ranking
It is my own ranking that I went to various cat cafes and became a cat cafe meister (self-named). Please refer to it when you want to play with friends, date, or want to be alone, or when you want to play with a cat in your family.
→see the ranking